10 Best Value of Time Quotes from Women in Business
March is the time to celebrate women: get a scoop of inspiring time quotes shared by business celebrities to boost your confidence and double your efforts in achieving more.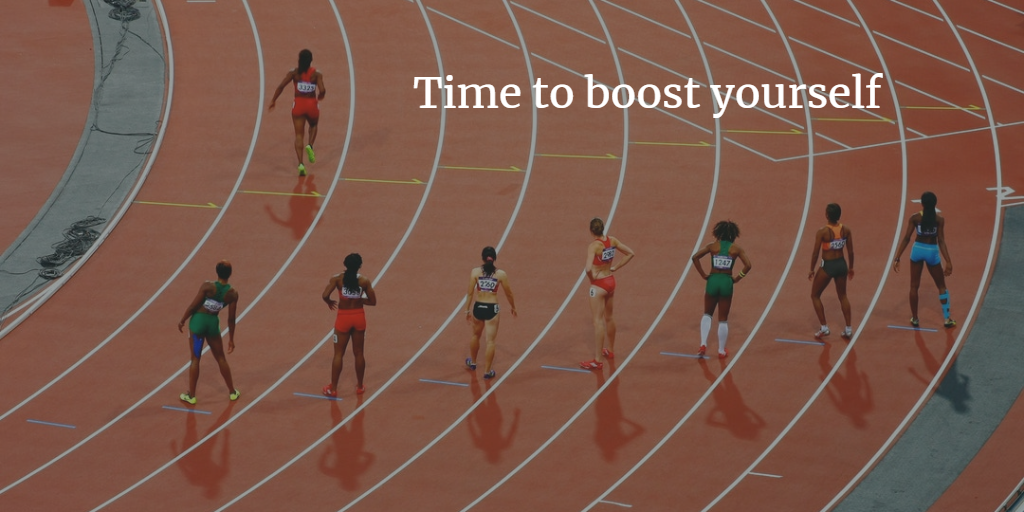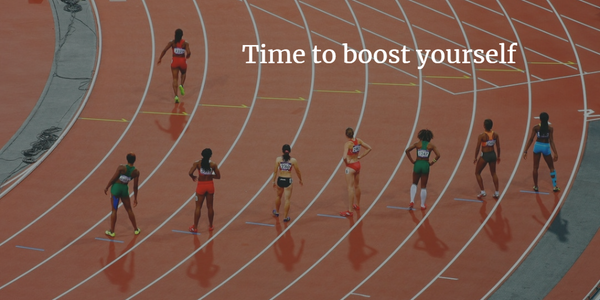 March, being the Women's History Month, is the perfect time to celebrate business celebrities that made a difference in how women's work time is valued.
This business leader and activist shared the great insights that are of special value from a woman who was named brains and driving force of Facebook mega success in 2010.  
The one we find especially encouraging is about NOT losing time on avoiding choices. If you want to get a chance of living and achieving success NOW, accept that 'careers are a jungle gym, not a ladder', and be ready to face any challenge.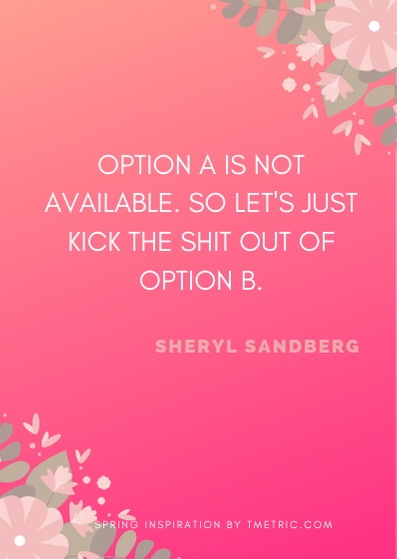 Option A is not available. So let's just kick the shit out of Option B. Life is never perfect. We all live in some form of Option B.  
The woman who, by her own confession, gets energy from the question: 'How can I make it better?', and did make it better by giving the world Spanx, more than once tried to convince women NOT to be afraid of having the fail time because a failure is invaluable in terms of getting professionally empowered.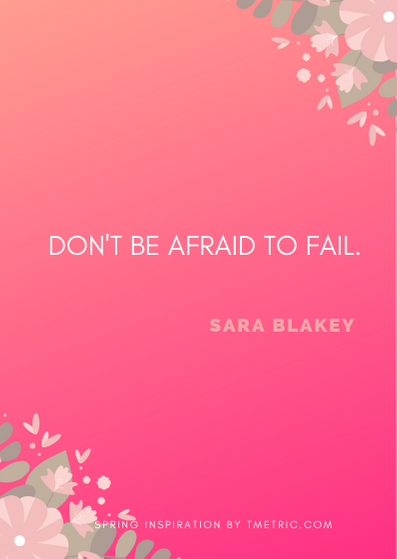 My dad encouraged us to fail. Growing up, he would ask us what we failed at that week. If we didn't have something, he would be disappointed. It changed my mindset at an early age that failure is not the outcome, failure is not trying. Don't be afraid to fail.
Tamara Mellon
The co-founder of worldly recognized Jimmy Choo luxury brand, is at her best when designing shoes and breaking rules. Let alone creating the breathtaking designs, she is not afraid to raise the 'uncomfortable' topics. She made a special program where she discussed the value of women's work time. She admits that she wants to see equal work opportunities for men and women for the sake of her daughter.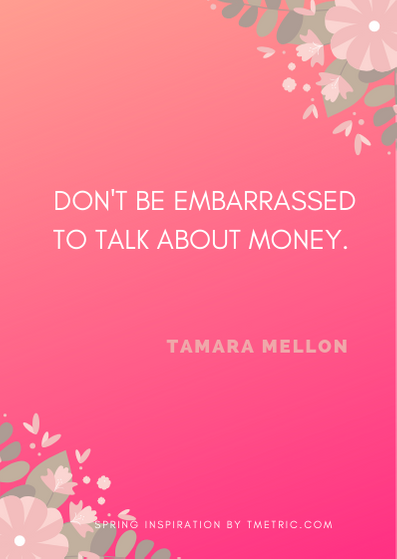 Do more research. Don't be embarrassed to talk about money. Speak up.
The richest black woman and one of Africa's most prominent businesswomen, and philanthropist, whose interests engage in fashion, oil and printing industries, is a strong believer in planning your time. She advises to write daily to-do lists and make sure that incomplete tasks of today are included into the plans of tomorrow. This is the only way you keep integrity and achieve success.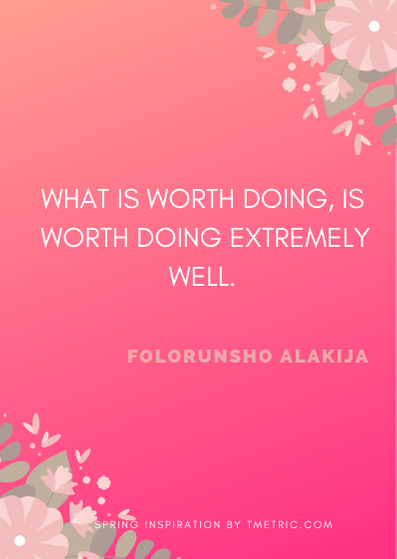 I am what you could refer to as a 'workaholic'. I am diligent and resilient in everything that I do and have a motto that says 'What is worth doing, is worth doing extremely well'.
Sophia Amoruso
The businesswoman whose one of many achievements was introducing Girlboss Radio where Sophia interviews 'boundary-pushing women who've made their mark'. Her grateful audience are female entrepreneurs who are ready to receive advice from Sophia, who knows how to ride high and turn pitfalls into opportunities.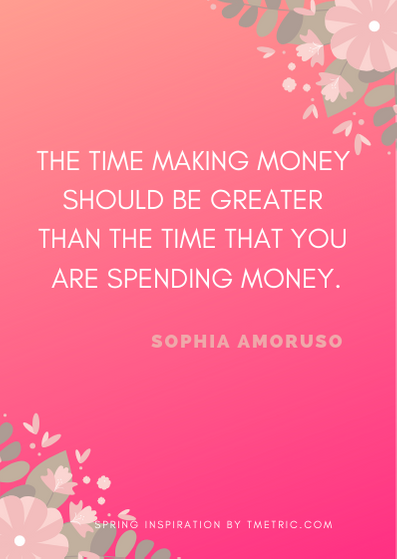 The time making money should be greater than the time that you are spending money.
One of the girls' icons who became a billionaire in less than a decade. Oprah Winfrey contributed to her skyrocketing success when she endorsed her and called Tory Burch 'the next big thing in fashion'.  She always advocates the ambition as the driving force for achieving success.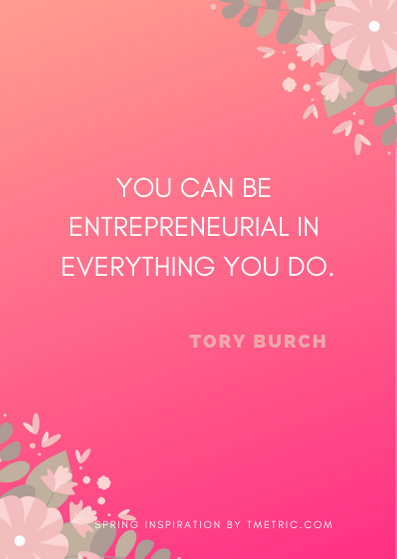 Even if you're not yet an entrepreneur, you can be entrepreneurial in everything you do. If you view each stop as an opportunity to learn something, there is always something you will take away from that experience.
Meg Whitman
The tech executive and the former Hewlett Packard Enterprise CEO is more than a highly experienced professional. Meg Whitman always voiced her opinion on importance of encouraging women's careers in the corporate world. One of the laws she wants women to implement in their work is brilliantly coined as Fail Forward because time of failure is more valuable than time of inaction.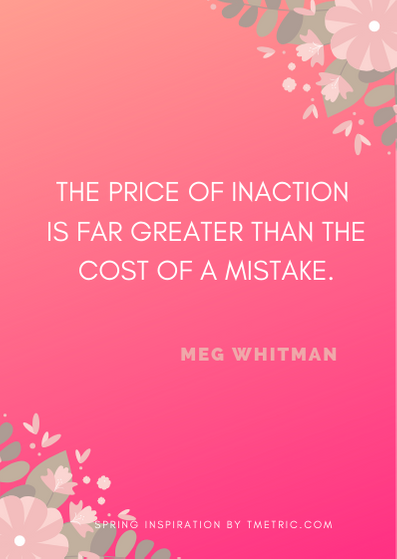 Kelly Hoppen
She is the tycoon in design industry with over 40 years of experience. She admits that her success hadn't come overnight, and it took a lot to become one of the most renowned British businesswomen.  Her biggest motivation was to prove that she was independent and successful despite what life challenges she might go through. The only possible way to do it was by dedicated and diligent work.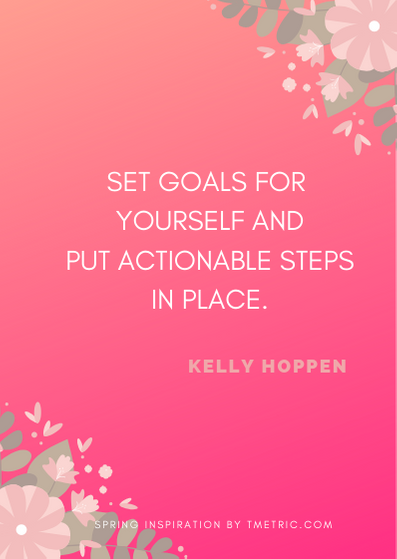 Set goals for yourself and put actionable steps in place to ensure that you achieve them. Whether you aim to get a promotion at work or set up your very own business, these ideas will only remain dreams until you write plan out how you are going to reach them by writing down realistic steps towards hitting your targets.
Barbara Sher
The American business owner, career counselor, and best-selling author certainly knows how to inspire and motivate women. Back in 1978 she wrote a book 'Wishcraft: How To Get What You Really Want'. Since then she became unstoppable in moving forward and reaching further. Her books changed lives of millions of women, and one of the cornerstones of her coaching strategy is related to re-evaluating your perception of time.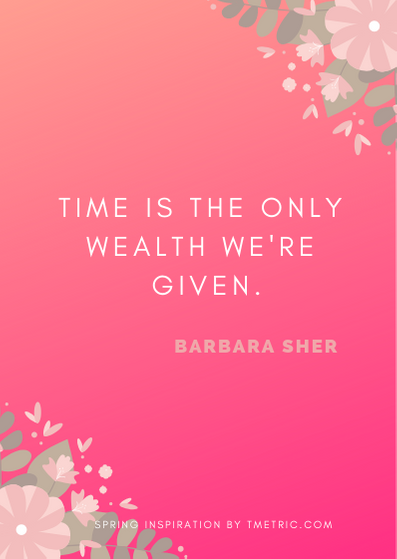 When you play it too safe, you're taking the biggest risk of your life. Time is the only wealth we're given.
Marissa Mayer
The active investor in technology companies, ex Yahoo chief executor, the first hired female engineer in Google, Marissa Mayer was twice listed among 100 Most Powerful Women. She never accepted being stereotyped and proved the idea of equal job opportunities for anyone with her own career.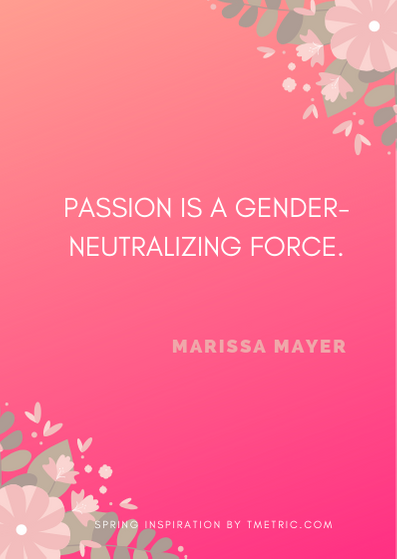 If you can find something that you're really passionate about, whether you're a man or a woman comes a lot less into play. Passion is a gender-neutralizing force.
Concluding thought💐
We hope that these great quotes will become your essentials and encourage you to value your time as whatever changes we face time stays our best asset.