10 Ways to Stay Productive During Coronavirus
Productivity equals the realized goals that ignites 'feeling-good' about yourself. Though being restricted by coronavirus lockdown, our need for productivity, actually, increases because now it is determined by a simple but big goal of survival and carrying on.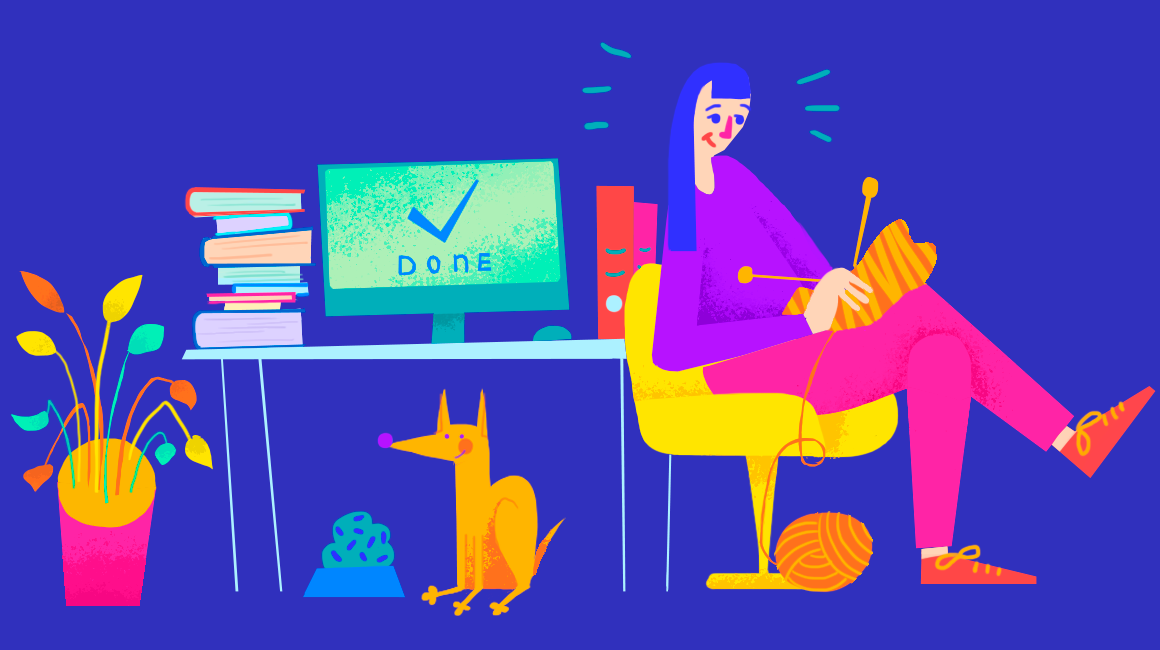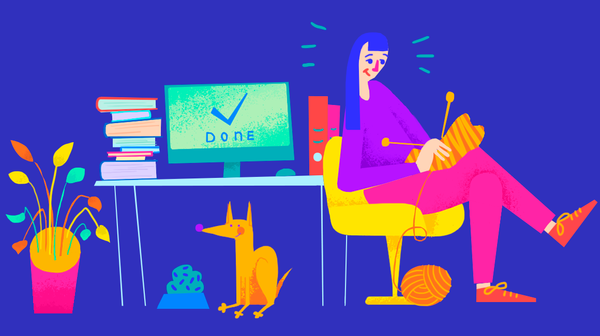 Productivity equals the realized goals that ignites 'feeling-good' about yourself. Despite being restricted by a coronavirus lockdown, our need for productivity, actually, increases because now it is determined by a simple but big goal of survival and carrying on.
However, not to fall for fake positiveness, we should be more considerate when choosing ways to stay productive under the pressure of juggling work while staying home.
Why Productivity
Switching to productive mode will prevent 'busyness' trapping your mind at times of crisis. And instead of teasing around the point, you will be able to resolve it with action.
Productivity is featured with:
full focus on goals
adequate speed of performance
presence in present
active navigation towards completion
result-oriented single-tasking.  
Ultimately, productivity helps to tackle:
the loneliness in self-isolation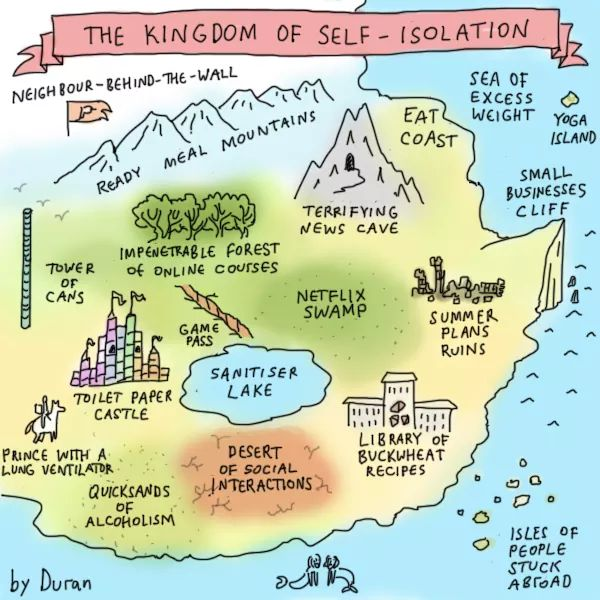 the increased pressure of working remotely from home
Benefits of productivity:
increase of personal productivity that translates into increase of business productivity
shielding against the shock waves of crisis by building confidence in your capability
tangibility of work and life results that is important for maintaining your motivation.
The good news is you are not to make dramatic changes. Since you are in the familiar environment, try to build in the new practices without breaking the routine you are used to (time you wake up, the clothes you choose daily, to-do lists for work and household).
10 fail proof ways to stay productive in lockdown
Dos & Don'ts
Disclaimer: Though you can feel you have to do something with "extra time" that you have now, we believe that staying in, self-isolating and attending to basic needs is more than plenty.
You will have to adjust a slower pace: if you are tempted by the idea of filling extra time that you save on absence of commuting you it would be better to allocate it to reduce frustration most of us naturally feel now due to stress imposed with the situation. That being said, let's see what low-hanging fruit we can pick now to feel more productive without extra effort.
Stick to the routine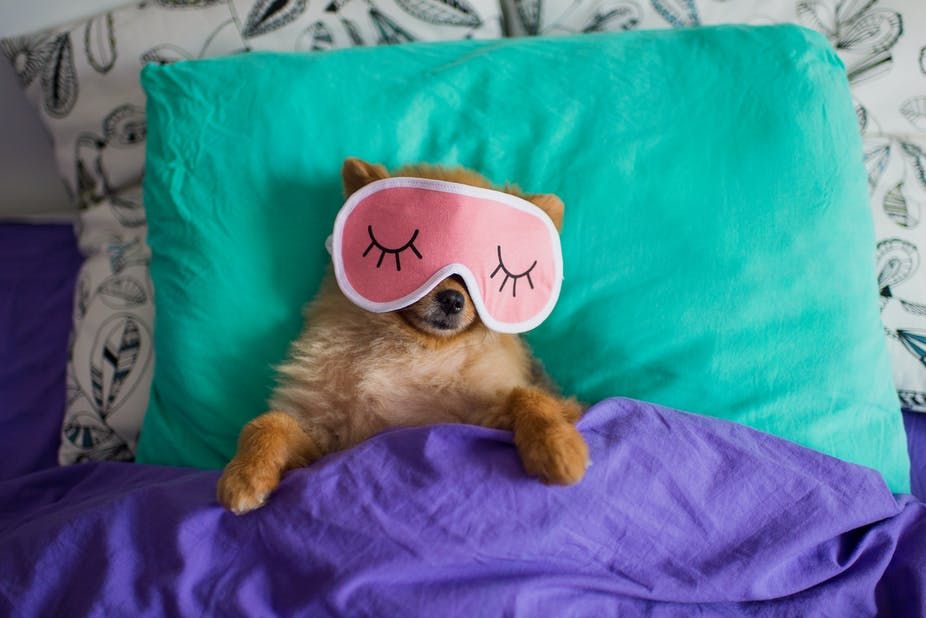 Take baby steps in adjusting to a new routine and pamper yourself by waking up a bit later but remember that being in isolation does not mean that you are stuck in your bed all day. Accept getting used to monotony as a part of the quarantine challenge.
Clean your environment
Keeping your workplace clean and tidy is double beneficial now when you have to stay home most of your time because it helps you air the place and mind. But do not fall for all the online challenges that offer you to try huge renovations and what not. Given the situation that requires resilience, rushing to make big changes might be unwise.
Reading is the new exercise
Stay updated and connected via multiple means of social media but do not drown yourself in 24/7 availability. Instead, unplug and read a book: it is a kind of joy break from all the digital tools we are exposed to.
Make plans
Now when you can afford to live in NoFOMO mode, there are all the reasons to keep stress at bay: think of at least three major things you always wanted to do. Write them down along with honest explanations of what holds you back from achieving them.
Journal to talk it out
If you have time, make a habit to journal your thoughts (because writing is thinking) but do not write only about restrictions you have to face: it can make a negative impact on your mindset. Fix an endpoint for yourself (for example, to complain of no more than three things).  
Craft your creativeness
Craft your own way to express creativity (either digitally or manually): start a blog, make a podcast, or choose any other way to cultivate your-creative-self but do not disperse your efforts and focus on one thing at a time. (Fun fact:Jigsaws are a new global favorite with the demand for them to surge triple. In Australia, people are even allowed to leave the house to buy them).
Days off are still valid
Separate the days off from workdays and make the days off special. You can see now that this time is going to be a marathon, and it's crucial you avoid burnout at all cost.  If you feel like you want to do nothing, then  put your energy into doing absolutely nothing. Otherwise. you will fill the 'empty' time with guilt and self-shaming, which is counterproductive to say the least.
Take a break
Make sure you take regular breaks if you work remotely. Given the situation of the lockdown, build them around your own needs, rather than office routine: it will assist you in keeping highly productive at work time and present when your partners and kids need your attention.
Fill your social calendar with online events
Social distancing is not an obstacle for keeping your social calendar frozen. To compensate the absence of social gatherings, the live-streamed Social Distancing Festival is a unique source of inspiration for art fans.
Exercise to keep fit
Keeping fit is the most affordable and effective way of maintaining mental health, especially at this time when you need to take extra efforts to stay healthy and practice social distancing. Exercising four times a week is scientifically proven to be highly beneficial for mental health.
In case you still miss the office, there is a great opportunity to recreate the sensations in the interactive mode.
Following the rule of keeping it simple and neat, we present the capsule digital toolkit for you.
3 Supreme Productivity Apps for Work and Worklife Balance Right Now  
TMetric: Supreme Accuracy
It is not the tool of instilling discipline in remote employees but rather an assistant for ensuring accuracy of work time calculations. TMetric works across any device and has wide functionality for tracking your online activities even in offline mode so that results of your remote work were never lost. The system of reporting and budgeting adds to many advantages of this software.  
Airtable: Supreme Management
The easier it is for you as a part of a virtual team to collaborate, the more productive you feel. With Airtable, creating the smooth workflow  will be equally accessible for any knowledge workers whether they are employed in design, developing or product marketing. With all the options of scheduling and task management, Airtable is perfect addition to your digital toolkit for organizing your remote work.
At times of crisis, your need for a tool of self-evaluation is bigger than before. Smiling Mind allows you to pause and recharge by as simple action as choosing the smiley reflecting your current mood. Label your emotion to get a better understanding of whys and it will help your mind to unlock the solution to 'what-can-be-done' puzzle?
Apart from the variety of the apps, the online environment is flooded with information related to achieving work-life balance and being productive during the pandemic, and you can take advantage of it by applying the tips and recommendations into your daily life. A lot of posts and productivity blogs will become your guides and helpers on the way to a more productive life in the after-pandemic future.
Concluding Thought
Staying home policy that proves to be an effective way to combat the spread of coronavirus invoked drastic changes in everybody's lifestyle.
You might decide that productivity is the last thing on people's mind in turbulent time like this but adding productivity to your vocabulary and making better use of productivity tools might bring much better results than you could expect when it comes to coping with self-isolation and maintaining motivation to push forward.