5 Expert Opinions On Future of Remote Work
At the time of high uncertainty, the job evolution is the only thing that looks predictable. It goes remote. In our new round-up, we collected 5 top experts opinions on what the future of remote work will look like.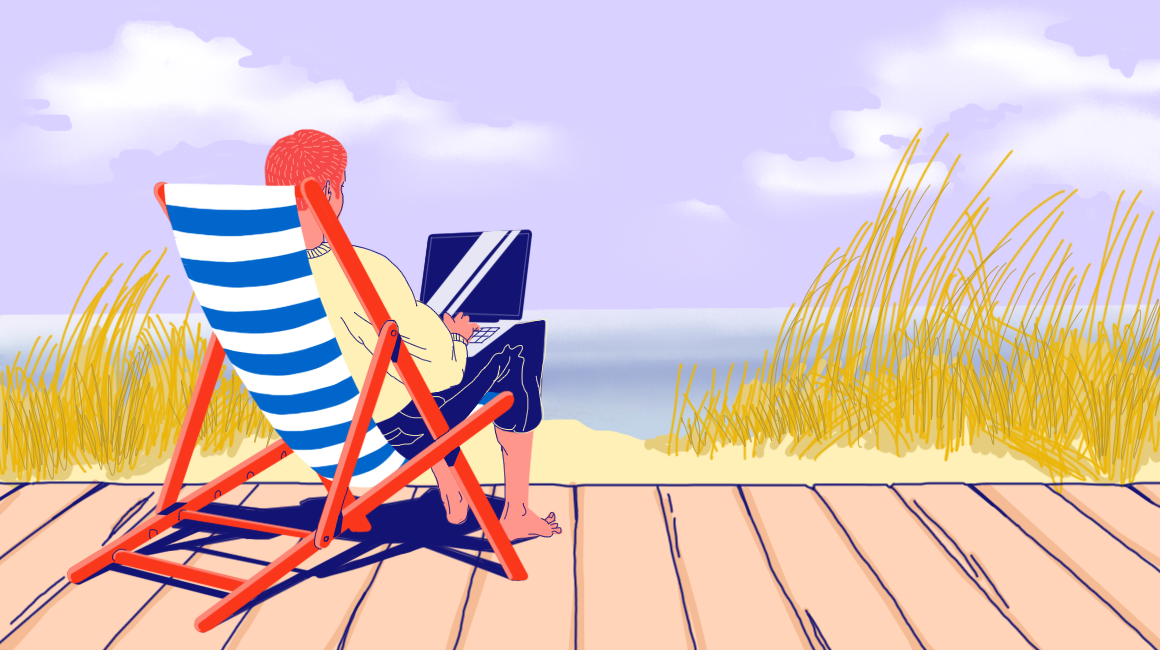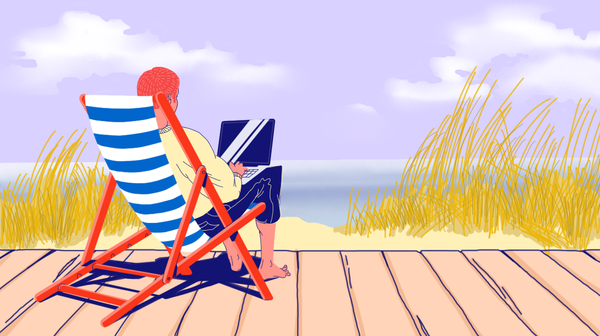 What we've read on remote work, and you will want too.
At the time of high uncertainty, the job evolution is the only thing that looks predictable. It goes remote.
As Andrew Hill stated for Financial Review:
...urgent necessity has become the mother of management invention...Many companies jump-started plans for remote working that they are unlikely to reverse...
Hardly anyone could predict 'office exodus' we are witnessing in 2020 but current work stats prove that both recruiters and job candidates find the idea of remote work appealing.  
While HR experts can expand the pool of candidates across global community lines, job seekers are fascinated with flexibility seen as the biggest benefit confirmed by 58% respondents, according to the recent survey by Buffer.
More remote work stats you can find in a highly recommended list of insights from Wrike.
Remote Work: Current Agenda
Most trending posts on FlexJobs have the word 'remote' in their headlines, which means anyone interested in this hot topic will find something to their liking.
If you enter a search 'remote work forever', Google will suggest 250 million related links indicating not only the high interest to the topic but the amazing variety of opinions as well.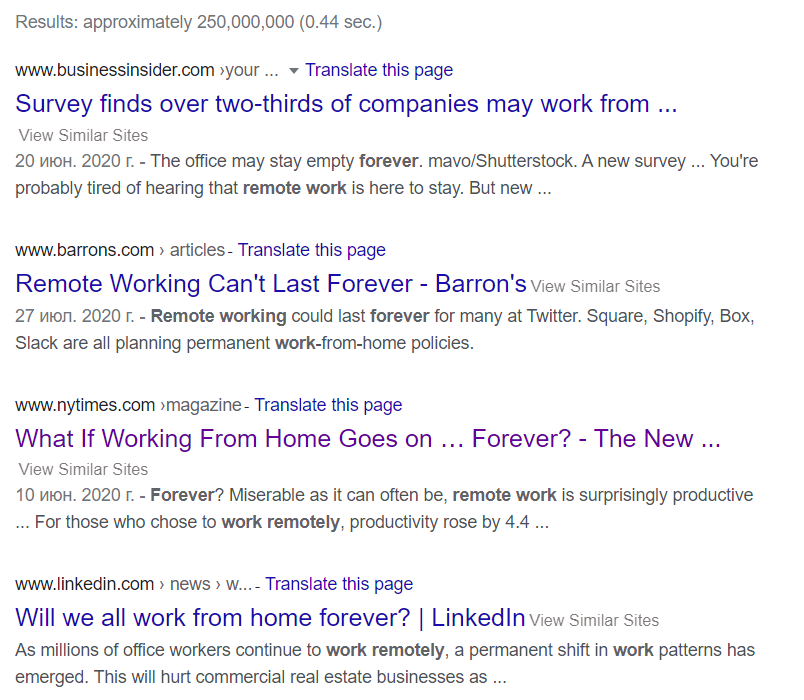 Ted Talks always paid attention to remote work as a trend: the earliest posts appeared as long ago as 2014, and while then they were built around general discussions, in 2020 there has been a huge shift to how-to domain with posts on practical tips for keeping work life balance or addressing other challenges of staying remote.
According to studies, 37% of jobs in the United States can be performed entirely at home. Jobs that can be done at home typically pay more. The list of jobs that can be done at home top the following 5 categories of occupations:
Computer and Mathematical Occupations
Education, Training, and Library Occupations
Legal Occupations
Business and Financial Operations Occupations
Management Occupations.
Currently, the scope of question related to remote work continues to extend ranging widely to include:
💡remote work as the factor shaping corporate culture
💡 productivity tools you cannot do without in remote work environment
💡debates on what remote salary must imply
💡challenges of continued remote work
💡the changes that offices must introduce to lure workers back
💡incorporation of remote work in hybrid model
💡remote work for increased productivity.
It is highly likely that even returning to office will be an experience that will only remotely (no pun intended) remind of what it used to be.
We collected 5 expert opinions on what to expect from remote work in future.
Remote Work: Look In The Future
Welcome Stamps➡️🛂For Remote Workers
According to Paul Keaveny, Conversation, remote work will make an impact beyond work environment by contribution to reshaping the domains related to travel and citizenship.
Several countries put forward the initiative of issuing yearly visas for remote workers. The list presently includes Barbados, Bermuda, Estonia, Georgia, and other countries are likely to join. The idea stems from mid-2010s when digital nomad lifestyle became a trend, and now we can celebrate that it got a new kind of recognition.
Notable quote:
Given this rate of change, it's not such a leap of faith to accept tourist locations as remote work destinations.
The initiative can ignite lots of other legislative and executive shifts in shaping the concept of remote work globally.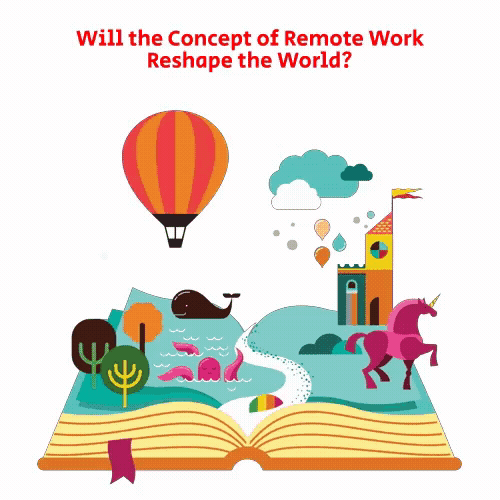 The most important thing to expect:  The major tech giants (Google and Twitter) will make an announcement of new flexible working policies in autumn 2020, and we are anticipating to step in a new era of business management.    
Remote Working: The Default Position 👨‍💻👩‍💻
Roger Trapp in his article for Forbes, focuses on pinpointing problems that are to be addressed in regards to remote work. The 'overnight' move to remote work that most businesses experienced in March 2020 is expected to make a profound effect on the future of work itself.
The unique opportunities to shape a new work environment can be further explored in case:
IT demonstrates 100% readiness to support the remote workforce
Managers have the capacity of motivation and encouragement, which is often a challenge under terms of asynchronous communication.  
Notable quote:
IT within organizations also has to go through its own transformation, to be less of a facilities management-type operation and more of a business in itself coming up with better ways of serving the users of the technology and — by extension — the overall business's customers.
The most important thing to expect:  Radical changes in digital infrastructure and full rethink of managerial roles.  
Questions Along a Hybrid Path 🛣️
In July article on McKinsey Organization Blog, authors ask three important questions referring to the future of remote work. Seeking for the answers to these questions today can enable employers to switch to a hybrid model of work with guaranteed success tomorrow.
Taking on new perspective in considering employees' needs, distributing work-related activities, addressing 'a lack of operating model support' is essential for businesses in the hybrid mode of work aiming at creating productive environment.
Notable quote:
To better facilitate remote work, consider disaggregating activities traditionally bundled in a single role. Account for the necessity and level of human and physical interaction, as well as whether the organization has the proper infrastructure in place to facilitate remote working.
The most important thing to expect:  Further discussions on hybrid concepts and the role of remote component in office re-entry and setting up workplace anew.
Businesses Must Have a Remote Strategy🏗️⚒️🔩
In the article posted on LinkedIn, Chris Herd made 45 predictions regarding remote work. They are expected to come true before 2030, and with facts presented, we cannot but agree that they are worthy readers' close attention. The forecast attributes to statistics showing promises to keep high dynamics of contemporary trends.
In particular, with the cost of remote set up to be $2000, offices with their  spending $18,400 on average, per workplace, per person are doomed to lose competition in cost-effectiveness.  Hence, building a remote strategy will be vital for businesses striving for covering their unique operational needs successfully.
Notable quote:
Remote work already happened and it's now about catching up.
The most important thing to expect:  Offers on creating proper remote strategies for businesses.
Office Hubs for Safety and Balance 🤹
Patrik Hedlund discusses on Ericsson Blog why remote is increasing, and what companies need to do to harness the potential of going remote.
Remote work trends prevail due to technology advancement, general shift to consuming online alongside the necessity to address the climate change by reduction of commuting and carbon save.
Notable quote:
...the future of work is not about building more offices, highways and parking lots in the city center. It's about harnessing the new normal – building better digital infrastructures to support a better, more balanced working life.
The most important thing to expect: Remote work as the prevailing trend will lead to 'a renaissance for our residential areas' and creating office hubs in vicinity of workers' homes.