7 Tips to Overcome eLearning Challenges
With the social distancing as one of the most likely precautions against the escalating pandemic and over 1.5 billion 'affected learners' worldwide, the global transition to online education seemed to have happened overnight and required the new approaches to overcome probable challenges.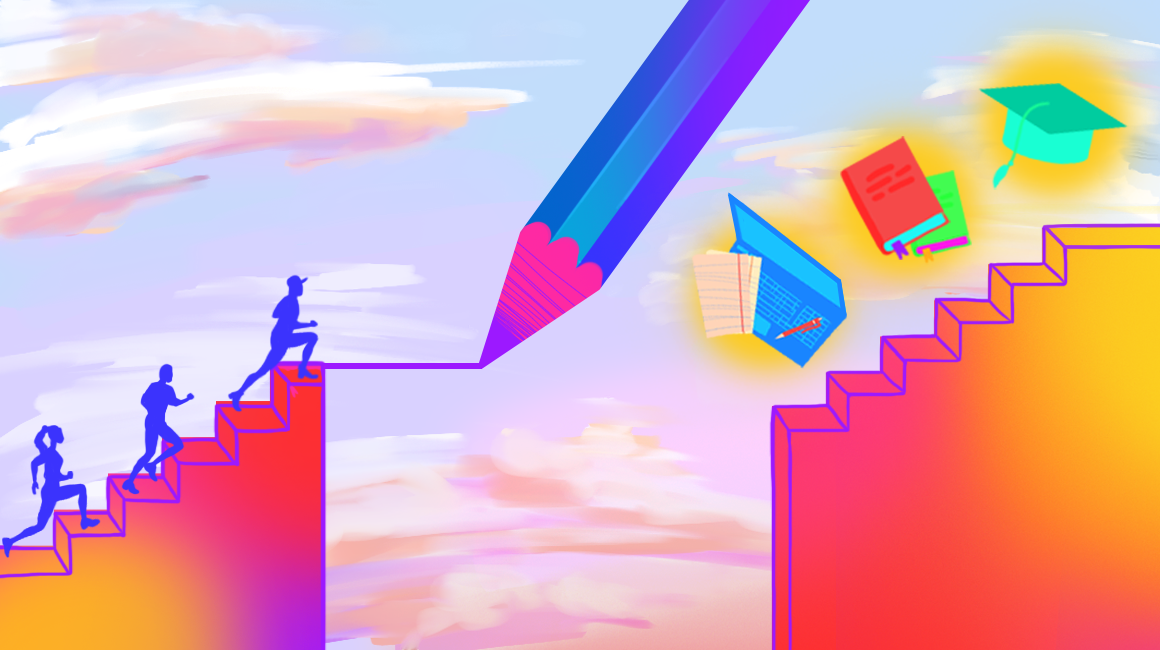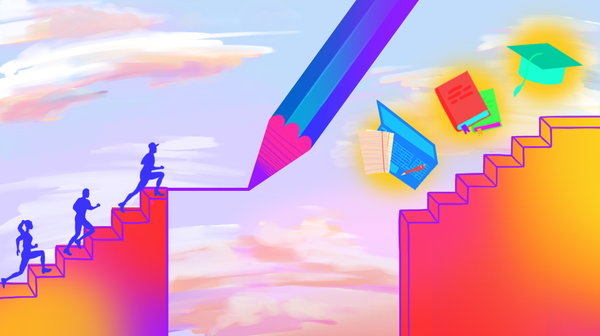 With the social distancing as one of the most likely precautions against the escalating pandemic and over 1.5 billion 'affected learners' worldwide, the global transition to online education seemed to have happened overnight and required the fast adaption of best communication and time management tools to create the productive and positive environment remotely.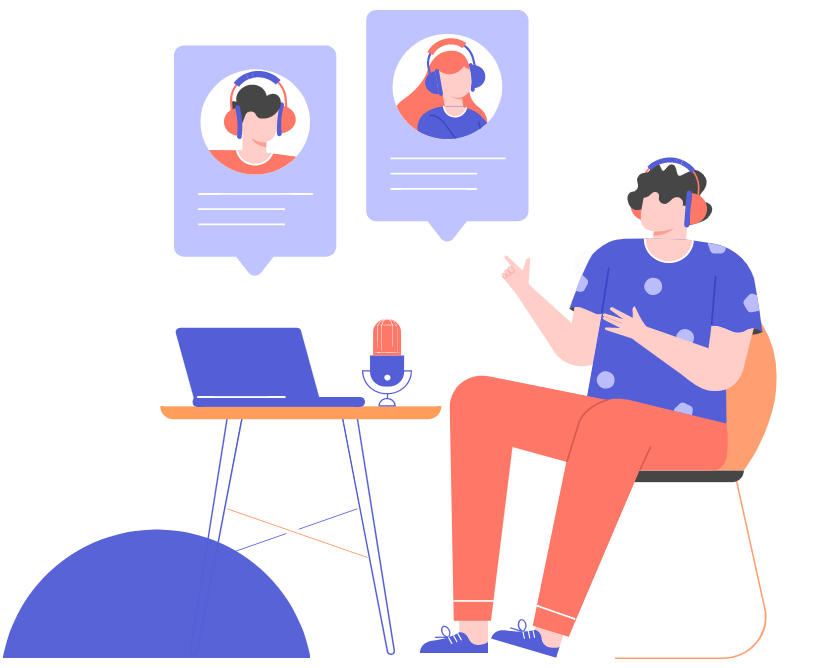 But in actuality this huge boost (with the market size of eLearning set to reach $300 billion by 2025) marks a new reality landscape that shaped so fast due to a combination of multiple factors:
the dramatic increase of the online audience to almost 5 billion users.
advanced technology solutions (AI-empowered software, AR and VR devices, Machine Learning, Big Data, and wearables as the toolkit of eLearning applications)
diversity of learning plans offered by eLearning industry with the packaged content consumed through streamlined services and MOOCs giants like Coursera or by presence on various platforms (Google Classroom, Adobe Captivate, Shift, etc).
In addition to easy access to the educational content, eLearning enriches students regardless of their age, career status or major with unlocking:
colossal time saving on studies management
optimized cost of courses from well-established universities and colleges
personalized approach unimaginable even in physical class environment
scalability by instant introduction to new concepts and policies.
Overall, the extensive studies on evaluation of online learning practices show that students in online learning conditions perform better than those receiving face-to-face instruction.
However, e-learners  must be ready to tackle the top 5 probable challenges:
The lack of face-to-face instruction
Excessive distractions of home space
Quitting in a click
Pressure of working solo
Missing facilities like brick-and-mortar libraries, labs, and gyms.
To ensure the success of your eLearning efforts and build the proper strategies to address these challenges, use our helpful tips discussed below.
Ask and Participate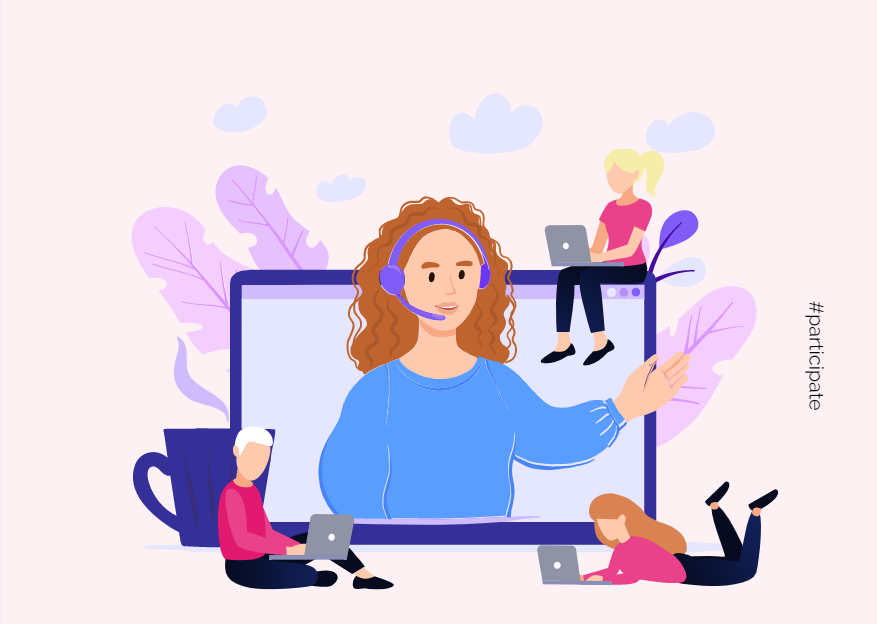 The flexibility of schedule is a primary reason why many students choose to attend classes online. The flip side of this advantage though is the lack of immediate interaction with the instructor. To address this issue, prior to enrollment, do your research, study ratings and reviews.
Even such simple tip as reading the emails from the online trainers to their current learners can be very helpful: if you feel that letters hold the 'human' presence in their tone, it might signal of good perspective in terms of online interaction. Opt for services with the emphasis on information, motivation and encouragement.
Aside from preparatory work and choosing the eLearning service provider wisely, be an active participant of the learning process and do not be afraid of taking initiative: the questions you ask do not make you silly, ignorance does. Participate through using the online question-and-answer discussion forums or discussion boards.
Know Your Learning Style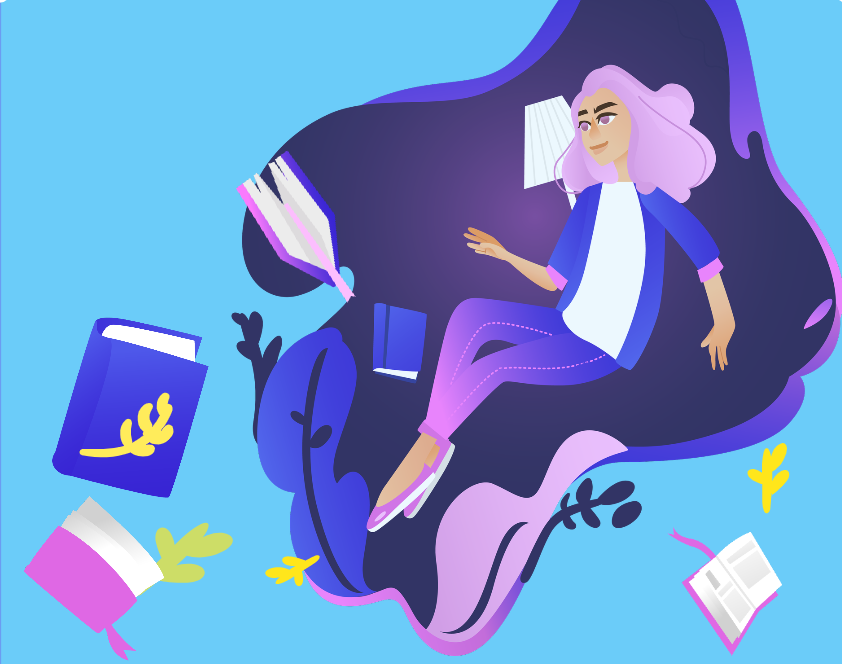 Determine how you learn and what brings your best results. If you know the learning method that boosts your academic performance, you foster creativity and clear thinking. Some give preference to visual perception, using various types of educational materials on the Studocu learning resource, some perform best with kinesthetic techniques (by doing), others rely on auditory channels (by listening) and make them their dominant cognitive style.
In either case, applying the method that works best when it comes to managing the self-paced learning and developing your own revision techniques, can be of great assistance. For example, if you are a 'visual learning type', you might use videos, infographics, or maps for memorizing the material. If you are more inclined to learning by doing, concentrate on practice in real-time settings.
This way, you will be involved in active focused learning, decrease distractions, eliminate your chance of easy quitting, and achieve your goal of acquiring new knowledge and skills.
Turn On Your Inner Calculator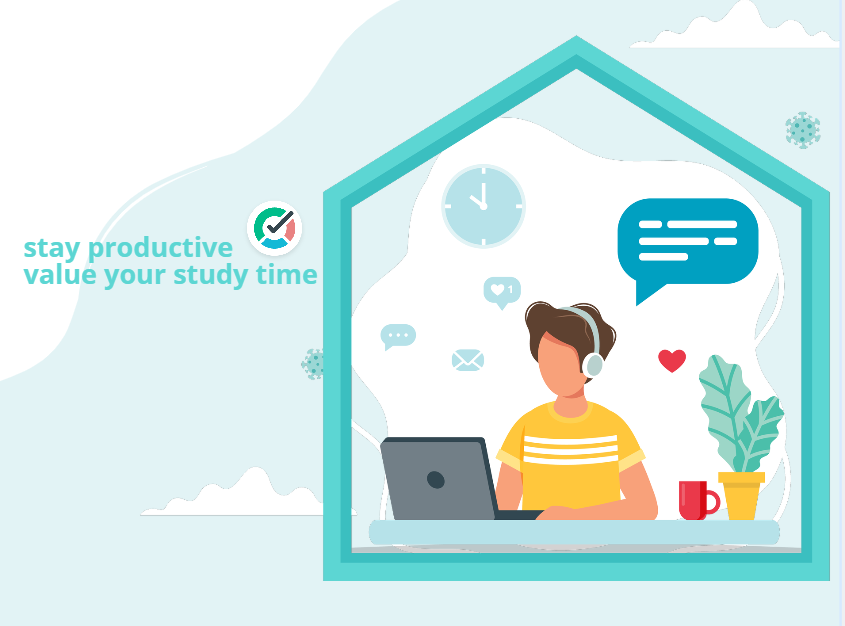 There are tons of task, time and project management online tools that enable you to collaborate with your eLearning fellows and track your study time. The apps enable you to meet deadlines without extra efforts, keep track of your assignments and schedule your studies so that they did not disrupt your work life balance.
Most importantly, they can be accessed anytime across any device, which means saving time and building proper learning strategies. The cornerstone is time management best harnessed with digital time tracking. It is helpful for prevention of time management pitfalls and coping with deadlines anxiety.
For example, with TMetric time tracker incorporated in eLearning routine, learners get the accurate calculations on the time spent on their projects at all stages of preparation and performance.
Aside from that, applying this particular time tracker, students get a clear view of their study timeline: it leads to easy identification of the most productive hours, which means they can allocate these hours as 'top-quality-study-time' for the most challenging projects, and, thus, make the most of technology.
Build Balance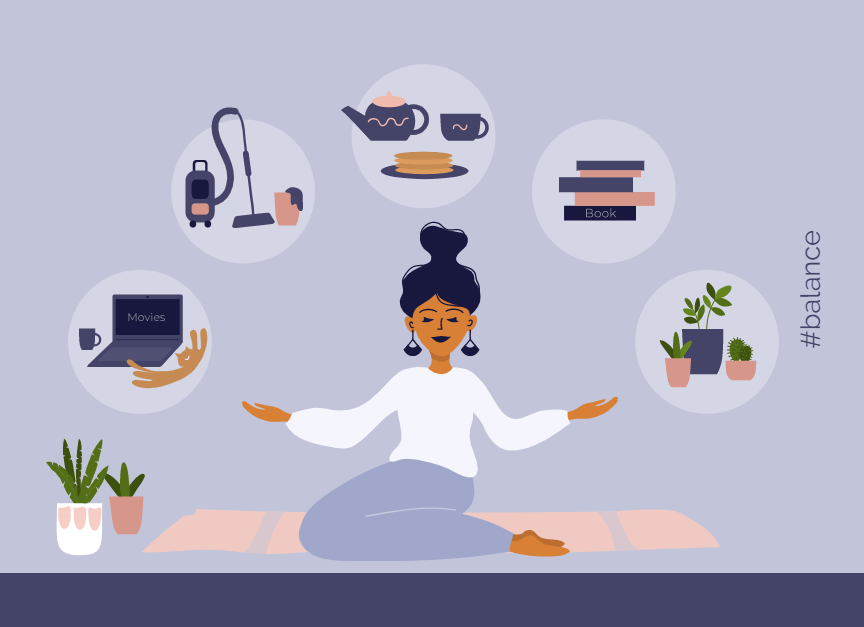 With all the webinars, Zoom meetings, Slack channels, Twitter chats, learner's time is going faster than ever before endangering the border between study and life.
To build balance and maintain it, we would start with outlining what NOT to do: you should not try to multi-task, overstretch yourself, and compare yourself against your peers as it will create a judgmental mindset, which is counterproductive.
Apparently, finding the right balance between work and study will be different for everyone as it is dictated by personal circumstances. But under the conditions of self-isolation, there appeared lots of recommendations. It is too early to tell which of these approaches will take off and stay as part of routine but journaling proves to be one of the most effective techniques of maintaining balance in general, and for busy learners in particular.
Create Virtual Routine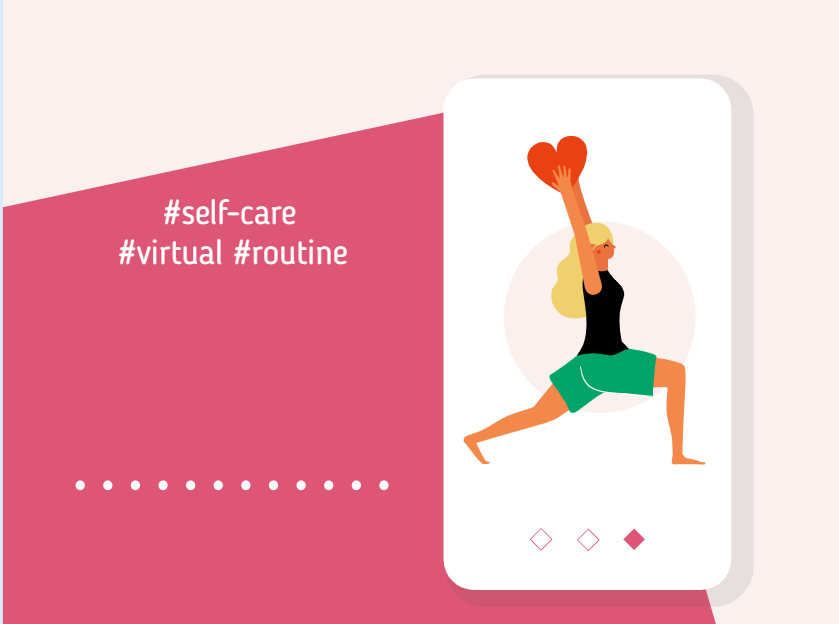 Managing virtual routine is more important now than ever. With the unprecedented shift to studying from home, staying active requires a unique approach of adapting new ways of substituting the visits to a local gym or university facilities.
Thanks to technological advances over the past decade, chances your virtual routine is a paragon of efficiency have never been more plentiful. If you miss the facilities (libraries, gyms, etc.), thankfully, there are plenty of free at-home virtual library tours and workouts you can access to keep motivated and active.
The healthy breaks filled with physical activity will help you avoid creative blocks because switching to exercise proved to increase your cognitive flexibility and guarantee the mental energy boost.
Apps and services from famous universities and sports brands offer their users resources ranging from articles and conference proceedings for study to boxing, and yoga for keeping fit. It will help you forge connections with your virtual learning community and get the most out of your time.
Set your expectations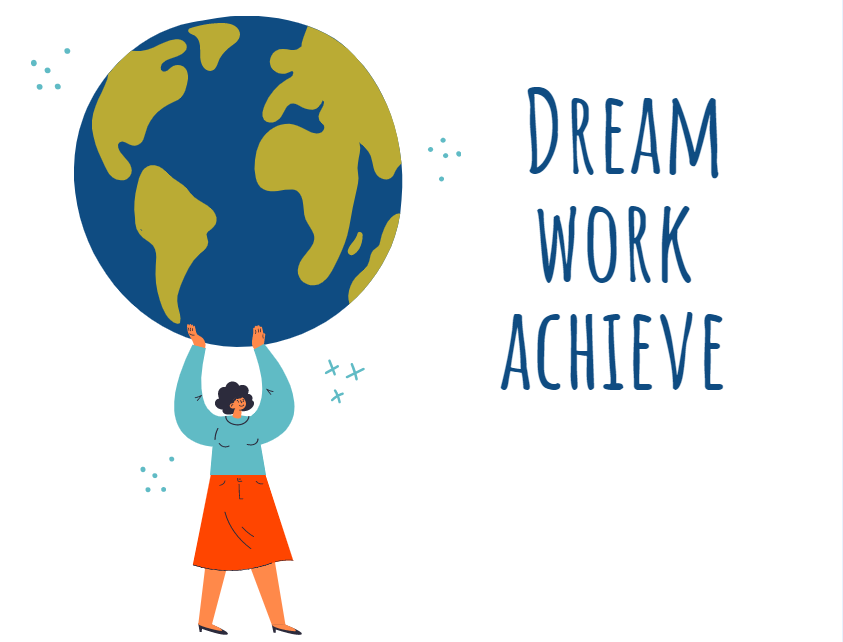 Setting the learning goals will not only empower you and shape your intrinsic motivation but also determine the metrics to measure the success of your efforts to save your time and help you achieve your goals faster.
Your goals should be both challenging and realistic. Knowing exactly what it is that you want to get in the long run will keep you on track. Some eLearning courses contain a rubric of Learning Objectives. Extend it by setting your learning goals as the part of your life goals.
Overall, to keep moving without losing the grasp of reality when setting the expectations, it is essential to monitor your progress. Test, measure, optimize are the best techniques for adapting and accommodating the online schedule that demands self-discipline and resilience especially at times of uncertainty.
Commit to Achievements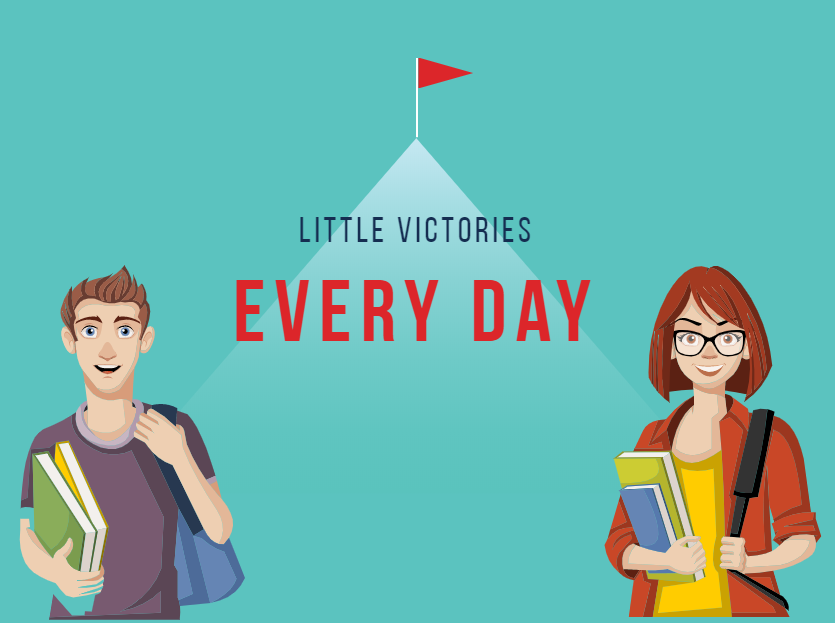 When setting a goal, raise your bar of self-expectations to the highest because why not. To fully grasp this tip, remember that though the meaning of success varies greatly from one individual to the other, the notion of success is rooted in accomplishment of plans. Hence, it is essential we build routines around maintaining sense of control of your time, cultivating good habits, searching for means of  feeling freedom, making new connections, and completing projects.
Holding our attention on the prize (incentives you get, certificates of honor, degree opening the new path to a career) clears vision and makes the direction of movement visible. Achievements keep us motivated and help move purposefully but if the goal is long-term and demands practicing patience and resilience for a long period of time, we are prone to somewhat 'blurred vision' that might hinder the progress and divert us from the keeping up.
To avoid it, it's recommended to break down the learning project and 'celebrate' the completion of each stage by self-awarding with something tangible whether it is a pizza, online shopping or entertainment. Breaking down the process implies using the project management tools like Trello ideally suitable for planning and monitoring the progress with status labels.      
Concluding Thought
The online learning is a timely response to demands of today's tech-driven world. It proved to be effective means of full-scale learning and training at times of uncertainty and coronacrisis. However, the online learning requires more dedication and wider time management expertise compared to face-to-face teaching.
To address these challenges as well as other issues associated with eLearning (lack of physical presence, pressures of deadlines and distractions of home environment, emphasis on 'self' in search for motivation and exercising discipline), the learners could adopt a collaborative mindset and make use of advanced technological solutions.