About TMetric
TMetric is a time tracking software that helps teams get an overview of how their time is spent.
It makes it easier for team members to log their time and provides managers with real-time monitoring and analysis of time data. Through these insights, teams can:
optimize their workflow
spot inefficiencies
increase productivity.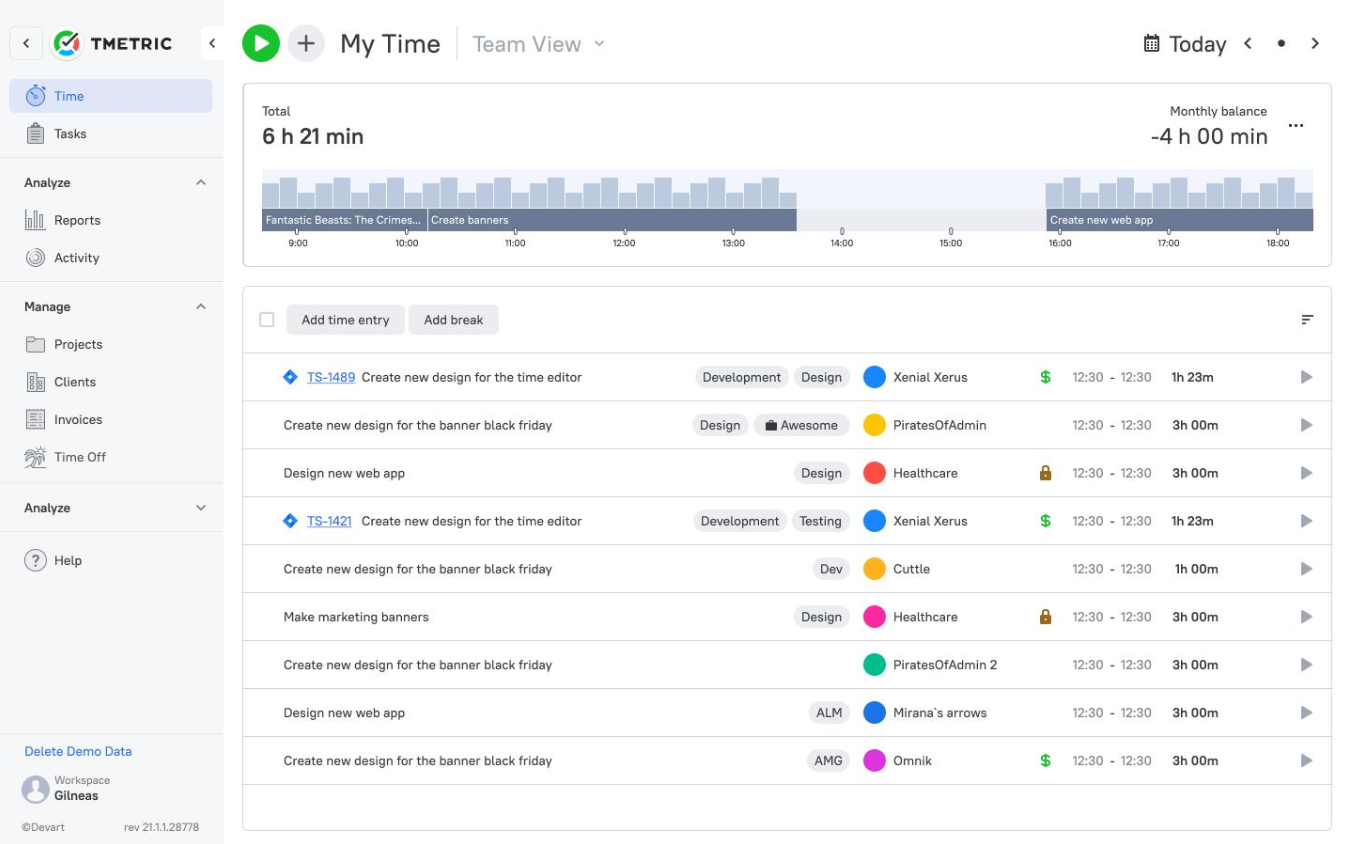 Benefits of Time Tracking
Increased productivity: Tracking one's time can assist in gaining insight on where time is being spent and areas where efficiency can be increased. By effectively managing time, it can result in heightened productivity.
Improved time management: By assessing their time usage, individuals can pinpoint areas that require improvement and enhance their scheduling efficiency. Consequently, they can effectively manage their time and arrange their tasks in a more productive way.
Better project management: Project managers can enhance their ability to manage projects effectively and achieve better results by tracking the time spent on each task and identifying areas where the project can be optimized or improved.
More accurate billing: For businesses that bill clients based on time spent on a project, time tracking can ensure that billing is accurate and fair. This can help businesses maintain good relationships with clients and avoid disputes over billing.
Improved profitability: Time tracking can help businesses identify areas where they can be more efficient, such as reducing time spent on non-billable tasks. This can lead to improved profitability and better financial outcomes.
Better employee accountability: Time tracking can help employers hold employees accountable for their time and ensure that they are working effectively. This can help create a culture of accountability and improve employee performance.
Compliance with labor laws: Time tracking can help employers comply with labor laws and regulations related to overtime, breaks, and other labor standards. This can help businesses avoid legal issues and penalties.
TMetric Features
TMetric is an exceedingly potent time tracking software that proffers a plethora of diverse functionalities to aid both commercial entities and individuals in improving their productivity and polishing their time management practices.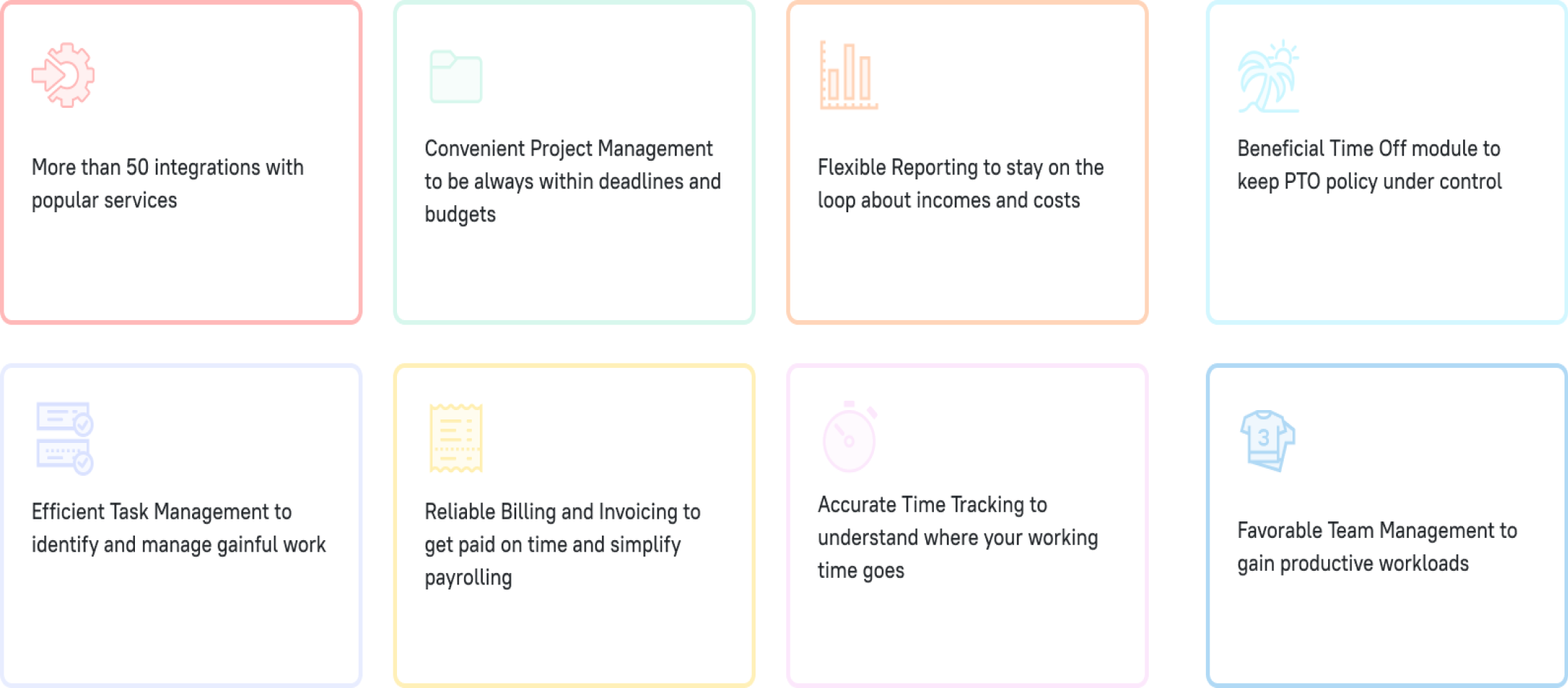 Unlock Your Productivity Potential with These Top 5 TMetric Features
Time tracking: TMetric provides users with an easy-to-use time tracking feature, allowing them to start and stop a timer for any task. It also supports manual time entry, so users can add time entries after completing a task.
Real-time monitoring: TMetric provides real-time monitoring of time data, allowing managers to see what tasks are being worked on and by whom. This feature enables managers to monitor and optimize the team's workflow in real- time.
Detailed reports: TMetric generates detailed reports on time usage, providing users with valuable insights into how time is being spent. Reports can be customized and exported to various formats, including CSV and PDF.
Billable hours tracking: TMetric has a built-in feature for tracking billable hours, making it easy for businesses to invoice clients for the time spent on a project.
Task management: TMetric includes task management features, allowing users to create and assign tasks to team members. Users can track time spent on each task, providing valuable insights into how much time is spent on specific tasks.
Who could benefit from TMetric
TMetric offers time tracking tailored to professional needs. It is a perfect fit for:

Award-Winning Time Tracking Category
In 2023, TMetric earned an impressive rating of 4.5/5 from our customers due to its reliability, wide range of features, and user-friendly experience.