How I failed at time management and what lessons I learned- User's Story
Read on to know why the project management and time tracking software are the top tools for the success of your business.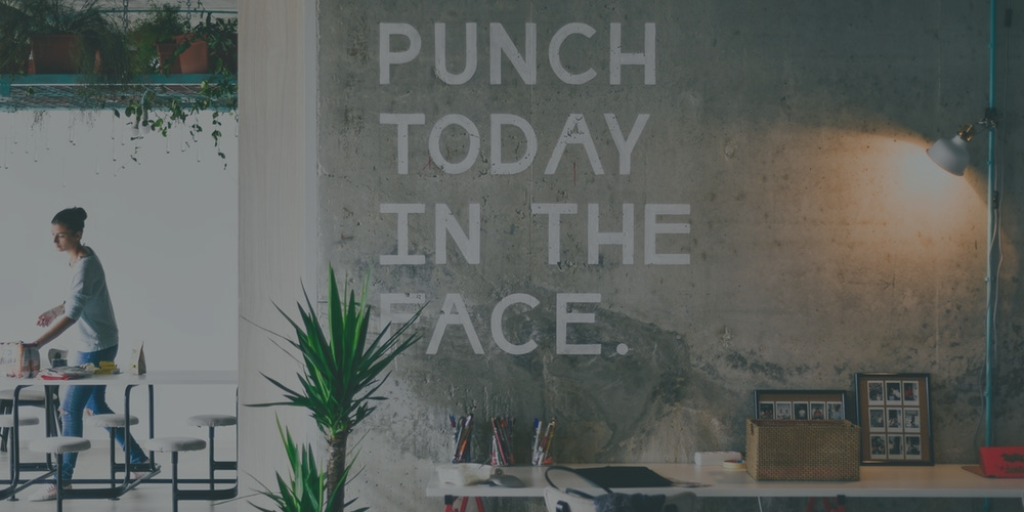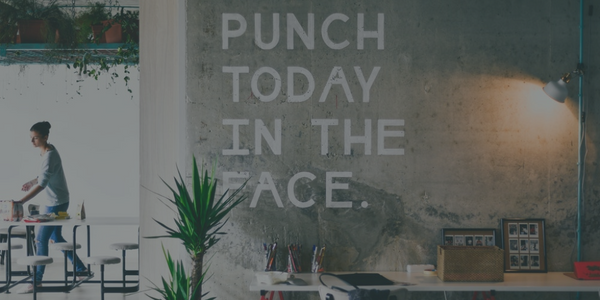 Mike has been using TMetric Professional Plan in his business since 2017. He agreed to share his story with us.
It seems like the more we work, the more we can manage. At least, I believed in it since I was at college. But when I started my small business on gifts and bouquets delivery I realized that this statement is far from the truth. At first, I decided that my team was falling behind the schedule just because we did not familiarize with the business routine so I gave my employees and myself some time to find a kind of coping mechanism.
We had a meeting and talked about how important it is to allocate time properly. It was all good but it had no positive impact on my employees' productivity whatsoever. We were challenged as a team with three big issues and had to find the working time management tools to solve these issues as soon as possible:
Miscommunication
Once there was an emergency we failed to deal with. The flowers that were ordered for the wedding (and you can imagine what a big order it was!) could not be delivered to the wedding site on time. Someone just misspelled the location. When I wanted to address this situation accordingly I found out that I did not know who was actually in charge.
There were other cases of miscommunication that led to disastrous results: we could not meet the deadlines because the dates were reported with mistakes, and due to a high turnover of the staff it seemed that identifying the accountable person was always a big problem).
What lesson I learned
We did not have the unified channel for message exchange within the team, and it cost me a small fortune. I understood that saving on team management software could be one of those fatal mistakes that might make your employees confused so the next thing I did was providing my team with Slack.
It was a secure way to communicate and all the conversations were searchable. For that very 'wedding case', for example, it would be enough for me to tap on the name of the event, and I would have had all the information on who was responsible for what in a second.
Now we had shared workspace, and the talks we had were categorized so that we could retrieve them in a click for feedback or some problem-solving. Besides, we did not have to rely on the open sources of communication where the leakage of information might become a sensitive issue for our customers.
It was a new level of arranging communication. The percentage of 'forgetfulness' people used to have now dramatically dropped. The process sped up, and we could complete several projects in a row whereas it was maximum one or two before we started to use Slack. Naturally, it positively reflected on the revenue. I could not wish for a better solution, trust me.
Mismanagement
When the holiday seasons started we had to deal with the overwhelming number of orders. Some projects required the immediate attention because customers wanted to shift the delivery date or, in some cases, postpone the day as lots of changes at that time of the year involve people's traveling. Anyhow, I could see that we are failing to adjust to those changes because the team did not know about the priority of the project.
What lesson I learned
I started to look for project-management solutions for my team. I needed something that would have a clear representation of the project status. It took me a while but after all, I found exactly what I had been searching for. Trello let me make weekly updates on the project documentation. Meeting deadlines and adjusting to changes in the schedule was not an issue anymore. Moving cards on Trello board was a simple way to avoid mismanagement that used to haunt my team. Besides, it had the option of file transfer and delivering any kind of information within the system directly to the team member. It facilitated our work and saved us tons of time responding to changes promptly.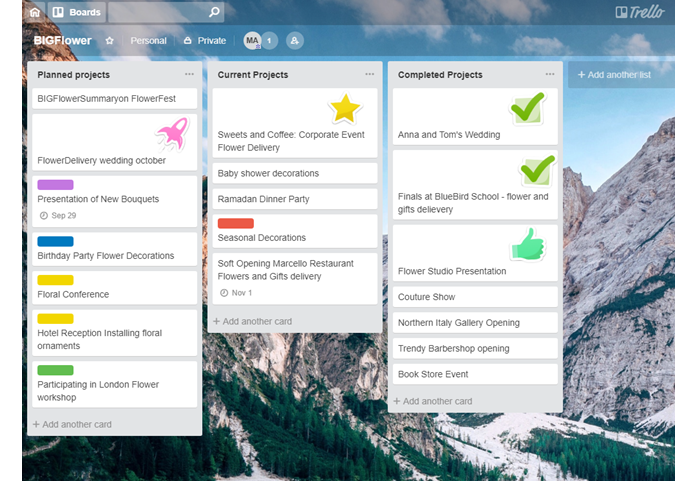 Another useful time management tool my team loved using was a task planner Todoist. Arranging tasks and projects could be synchronized with the time tracker. The due date is easy to change, and the option of labeling the priority turned out very handy. The interface allowed you to see what you were planning for the next 7 days and cover the detail for multiple projects.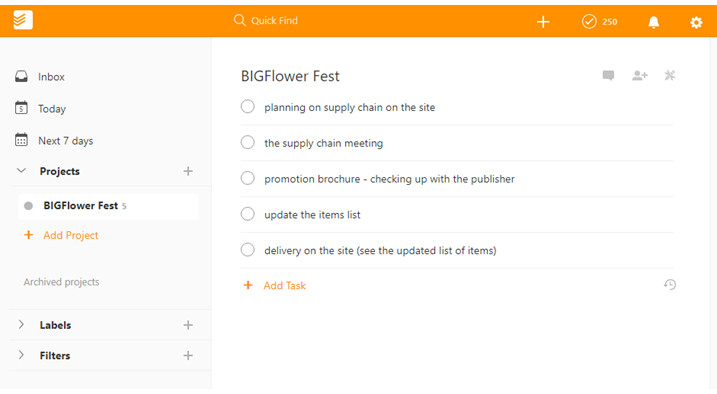 "Messcalculations"
Once there was time for processing payroll we had to deal with the problem of accurate calculation of my employees' working hours. The point is that they work in shifts and clock-in and clock-out time was logged manually. Besides, some of them work offsite so controlling their hours was a huge headache. Sometimes it literally led to mess in calculations once my HR was reporting to my accountant as the figures just did not add up properly.
What lesson I learned
I used to think: 'Oh, calculating time? Special software for such a simple task? What a big deal? Is it that hard to follow all these clock-in and clock-out entries? Surely, I do not need additional software for time tracking. It would be better if we concentrated on working harder'. I gave time tracking zero attention as it seemed like a trifle. But it turned out I underestimated the importance of this issue.
I would like to share it here in case others have to stumble upon the same hurdles, or feel confused and overwhelmed like me and search everywhere while the solution is not in the domain of working more but in TRACKING your working time in the RIGHT way.
I chose TMetric, and things changed significantly. When I requested a demo they explained to me that when searching for suitable time tracking tools, it's important that you define the purpose: whether you need a tool for a full oversight of the project, or you simply try to calculate working hours your employees spend on the project.
I liked the simplicity of the timeline. I saw at once that my team would not require a long time to get accustomed to using it. You could navigate intuitively. The information on the screen gave you all the schedule and performance detail you needed for successful monitoring. I could skip to any date I needed with one click. It had the option of summarizing the tasks and projects and transfer the reporting data in a secure way. Besides, I found out that TMetric was easily integrating into all the task and team management platforms we were using (Slack, Trello, Todoist).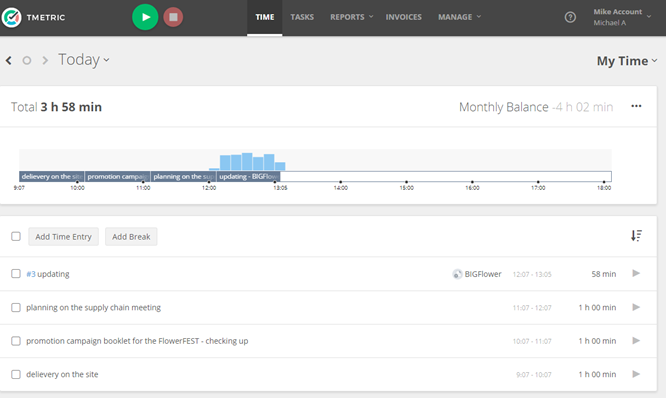 Tools such as TMetric are perfectly-suited for both simple man-hour and productivity measurement and in-depth project forecasting because its collaboration features incorporate into time tracking. It's a capable digital timer that can do a lot more than accurate calculations. It also provides you with:
a visual timeline of your working hours
diverse reports
a setting for billable hours
control of budget
seamless integrations with apps you use at work.
It would not be an exaggeration to say that my business celebrated the rebirth. Now not only the hours my team utilized were accountable but the individual performance of each team member could be easily measured. I stopped worrying about miscommunication: team management software and time tracking tools make it easy to see task assignments and allocate time for their best performance.
With my team and me, both solutions won high marks for their overall usability.
What were my time management failures?
I was searching for solutions relying on my own opinion.
That blind search gave me nothing but understanding that we had a lot of gadgets and software that was after all useless.
I ran the business
in a non-effective way (we failed several deadlines and had to cancel some very lucrative projects).
without the clear picture of financial documentation (2 of my employees were working remotely so calculating their working hours was always a huge headache)
wastefully in regards to HR (turnover of the staff was far above average).
What lessons I learned
Once I relied on the professional expertise and applied the software solutions that helped my employees manage their time and communication when performing projects I could see that the productivity level of my team greatly improved. Now they worked both efficiently and effectively. Besides, I started to control finances in a much better way and the escalating turnover of the employees stopped.
Now the project management and time tracking software are the top entries in my Successful Business Glossary.
But the most important achievement for me was a huge shift in the team management. I could observe that my workers started to be much more responsive and more productive. I guess it is because the team management software alongside with using the time tracker empowered them. These solutions are great assistants in work as they highlight the individual progress with any task, project or client.