How I Increased My Productivity While Working Remotely
The 'dry run' experiment of working remotely, which we have been forced to participate in, turned out to be an interesting experience. What are the first conclusions we are ready to make so far?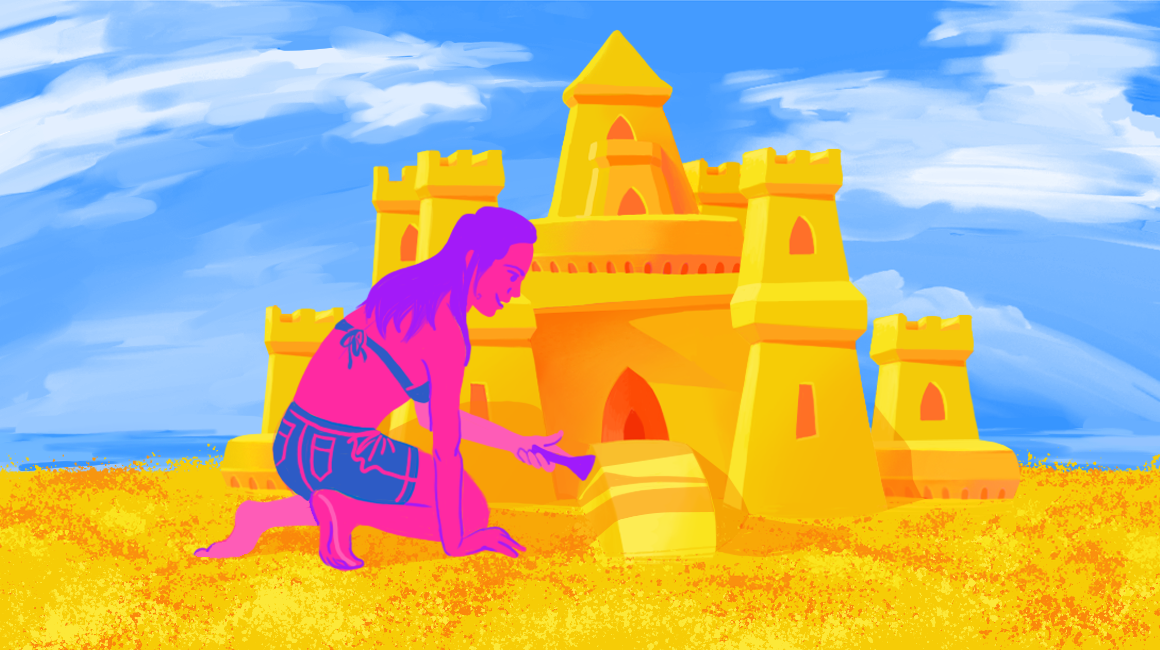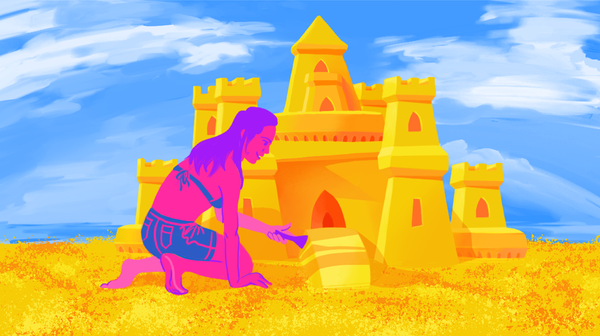 I remember the day. I woke up earlier than usual, made a cup of strong coffee, and scrolled through Instagram. Fifteen minutes later, I decided to check Telegram messenger where all of the team members usually chat with each other. Wow, 50 messages from coworkers? At 7 a.m.?
That was the day when our CEO announced that employees would have the option to work from home due to the COVID-19 pandemic.
How did it all start?⚡
I had never been a person who worked from home often. Although our CMO was completely okay with working remotely, I felt that going to the office rather than staying at home made me a better and more responsible employee.
Even more, when I had to ask to work remotely just for one or two days due to certain circumstances, I felt guilty. I felt that I needed to prove my productivity to the team and found myself overexplaining what I was doing during the week. As you can imagine, I had no idea what working from home effectively really meant.
During the first month of working remotely I was working crazy hours. Even after an eight-hour workday, I couldn't allow myself to have a rest in the evening. Instead, I replied to some emails, made edits, and fine-tuned some details in presentations which didn't seem like a big deal at first.
However, 'small tasks' and 'tiny adjustments' took up to 4 hours a day which steadily led to sleep deprivation, lack of concentration, brain fog, and inevitable fatigue.
3 tips✍ that made me more productive while working at home
Once I realized that overworking doesn't really add to my productivity, I decided to reconsider my approach to organizing work activities during the day.
#1. Create a morning routine🌟
The primary thing that significantly helped me was sticking to a routine. It may sound pretty obvious, but it did affect my productivity in a positive way. When I just started working from home, the first thing I did in the morning was open my laptop and go through the daily workload.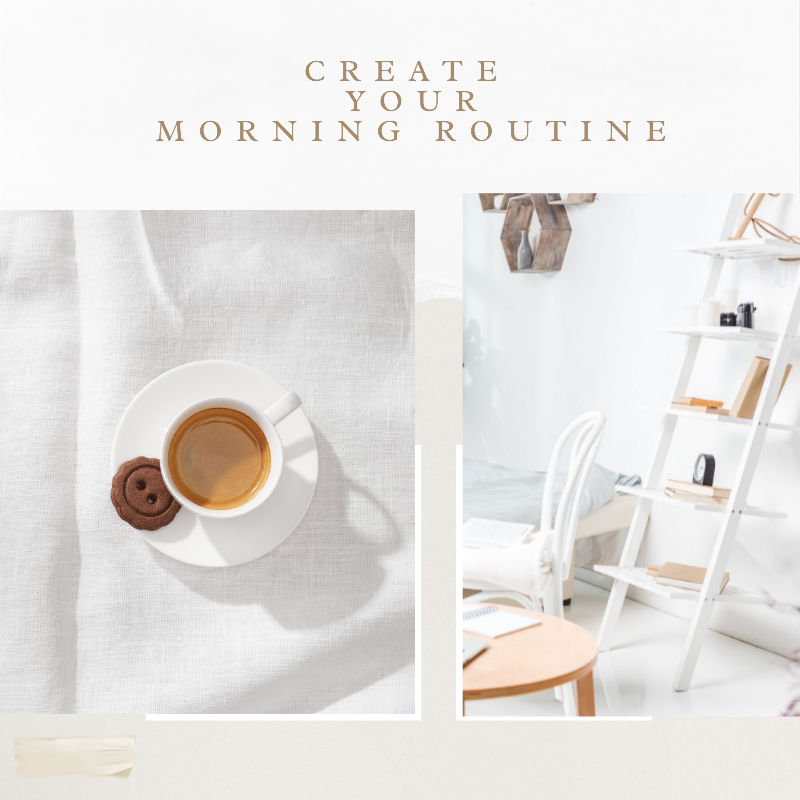 In an hour or two, I would take a shower, brew a coffee, and then come back to work. It was the best-case scenario. There were also days when a cup of coffee was my breakfast at 3 p.m. and I didn't get dressed until evenings.
When I gave up my morning routine, my day lost its 'structure'. Without a routine of waking up, getting ready, preparing a workplace, work-life boundaries were becoming blurred which negatively impacted my overall well-being and productivity. I felt that my job responsibilities were all I had. And here's the crux: the more time I spent overworking, the less satisfaction I got from completing the tasks.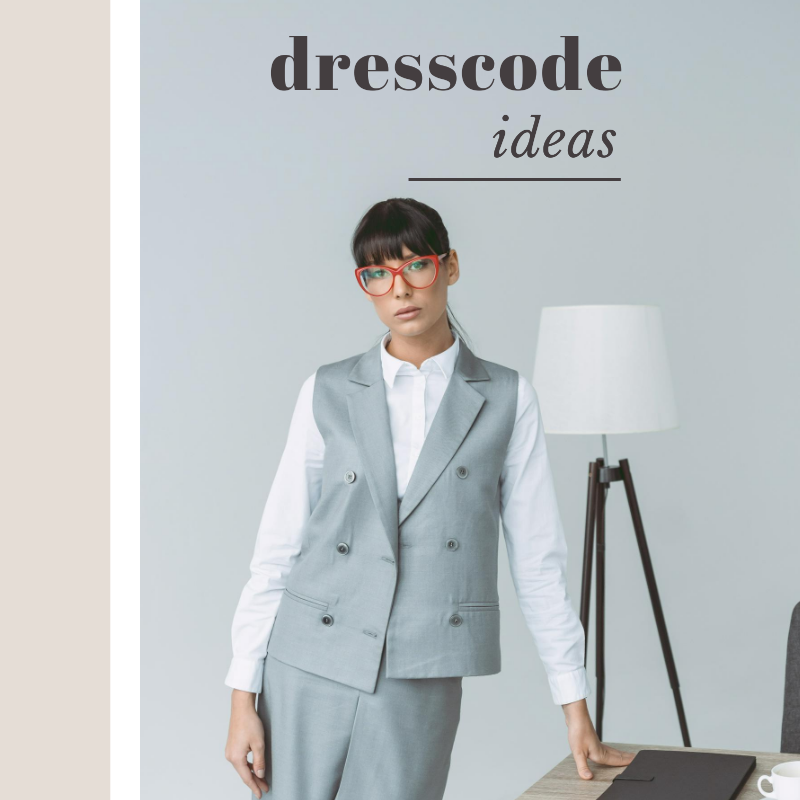 Here's tip number one: throwing yourself into work first thing in the morning won't benefit your job performance, nor save you time. On the contrary, having no daily routine can lead to exhaustion and burnout. Make sure you have time to sort things out and clear your head before a workday starts.
#2. Start your day with async standups 🌟
My experience showed that real-time standups were a waste of time while asynchronous standups appeared to be a great solution to solve problems, especially for remote teams.
One of the biggest problems with synchronous standups is that all of the necessary data is not written down, which can create potential ambiguity and miscommunication. In fact, if something wasn't written down, no data could be referenced to confirm or deny what an employee did or would do.
For remote working, a key advantage is the flexibility of working hours. That's why a standup meeting at a particular time every single workday may be not a good idea for remote teams.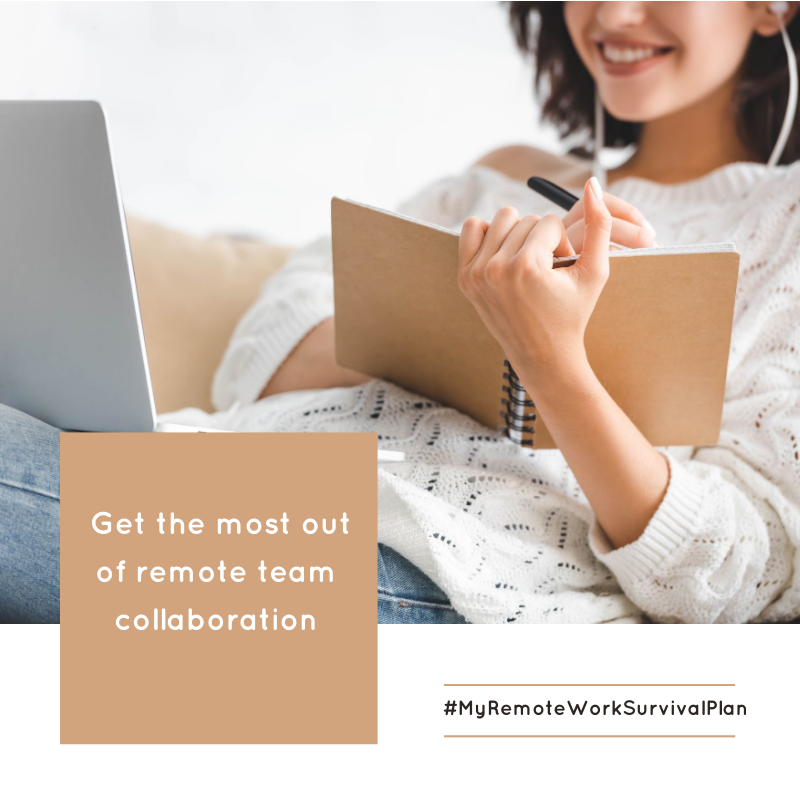 Some of my colleagues also admitted that they liked async standups for a possibility to compose a clear message whenever it's convenient for them.
My team and I got used to starting our workdays by sharing 'what was done yesterday', 'what I'm working on today', and 'roadblocks' information with each other in a written format. We use Slack for these purposes. You can use whatever works best for you—a messenger, project management software, email, etc.
Such a habit will save time and keep you focused on what you commit to in the morning's plan.
#3.  Unplug from work on time 🌟
As I've already mentioned, it was challenging for me to unplug from work in the evening. I believed making tiny adjustments, responding to just a couple of letters, or completing small tasks would do no harm. I was wrong.
Working extra hours for just a week can correlate with reduced sleep quality, difficulty concentrating, and communicating.
What can you do to help yourself to unplug from work on time? You can develop specific rules about when you start and finish your workday. Make sure your team members are aware of your schedule. Be clear about when you're available for meetings, and when other employees can expect to get feedback from you. Ask people you work with not to send you messages after working hours unless it's something urgent.
My colleagues' biggest struggles🔥 and how they overcame them🎯
Two months after lockdown, I had a call with my coworkers where we shared our thoughts, struggles, and fears with each other. A lot of my colleagues revealed that they felt lonely and isolated, while others confessed they struggled with difficulty concentrating and lack of motivation.
I didn't face those struggles myself. I felt I had enough communication both with family members and employees. My workplace allowed me to stay focused and I didn't really feel frustrated about distractions at home.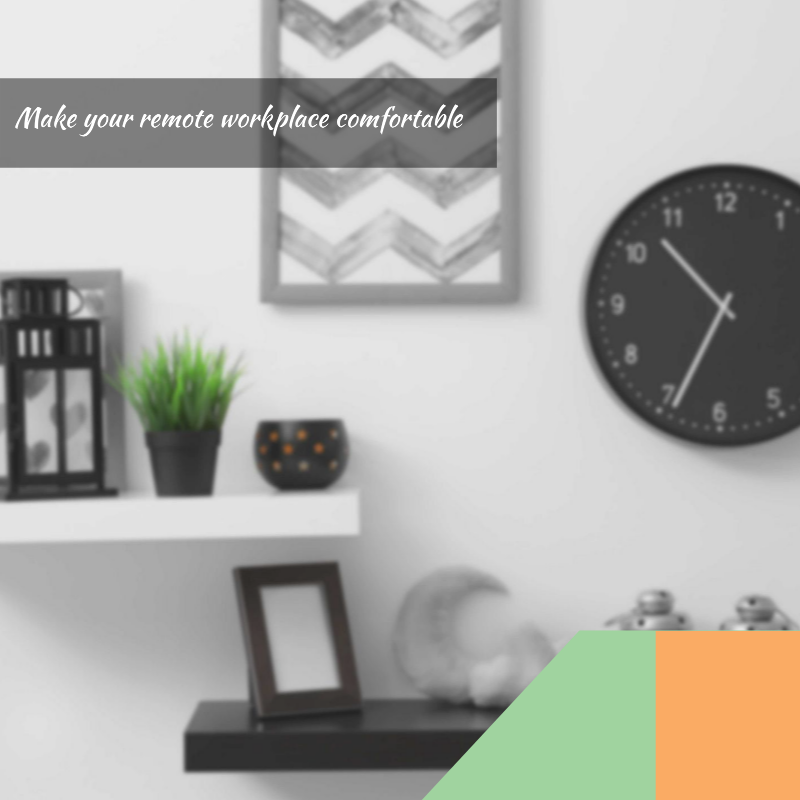 However, we're all different. We all have different habits and needs. Although I didn't experience the difficulties they mentioned, I could  see how hard it was for some of my teammates to overcome them. I decided to share pieces of their advice here as well.
Struggle #1🔥: Loneliness and lack of social interactions
If you've noticed that you often feel lonely and isolated, it's time to include social breaks in your schedule. Work a few hours then spend an hour with your family members at lunch or have a cup of coffee with team members on Zoom.
Do not jump to the conclusion that communication with people is something that distracts you from completing tasks on time. Instead, regard it as an opportunity to gain new information, generate fresh ideas, and simply improve your mood.
Struggle #2🔥: Distractions at home
The video where a kid interrupts his father's interview made us all laugh out loud. I think it's a great illustration of how hard people who work from home struggle with distractions whether it's a young kid, pets, noise, or gadgets.
Some of my teammates admitted that listening to relaxing music in headphones has helped them work more efficiently due to a 'flow' state of mind. They shared this video so you can try listening to it while working.
One of my colleagues also mentioned she found distraction-limiting tools helpful. Some of those tools help you focus by blocking certain websites when you need to buckle down. Others provide you with lyric-free audio and track your productivity at the same time. You can check this list to see if some of the apps can be helpful to you.
The final words🔊
I've been working remotely for 4 months now. When somebody asks me if I want to go back to the office I feel...No, I don't.
The main reason why I don't really want to be attached to the office anymore is a new way of life I established. In my new reality, I have freedom to choose a place to work from, and flexibility of working hours.
When I had a nine-to-five office schedule, I kind of split my life into office hours and 'real life' that starts after 5 p.m. Remote work has given me a chance to reconsider this approach. Now my job fits my life, which makes me feel balanced and fulfilled.
About the Author
Anna Grechko is a marketing enthusiast and knows the field inside out. She is the marketing specialist at Smart IT. Sharing knowledge is a big part of her career, so Anna doesn't miss any opportunity to do so.