How to Work from Home and Live during Quarantine: Guide to Keeping Sane and Productive
How to avoid the feeling that your life is on standstill? Start a journey of self-rediscovery and build coping strategies even if you did not set as a goal in the first place because it is what life forces you to face during the quarantine.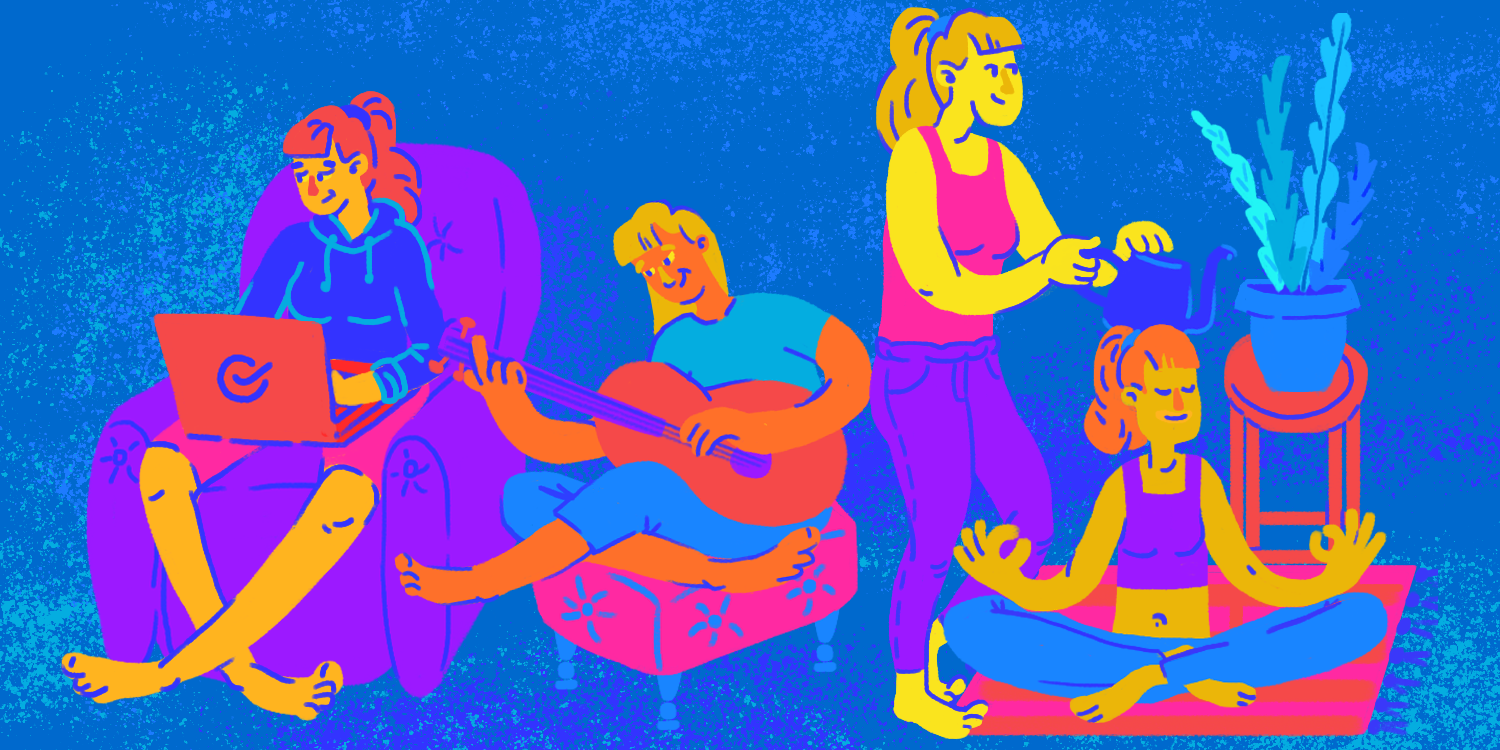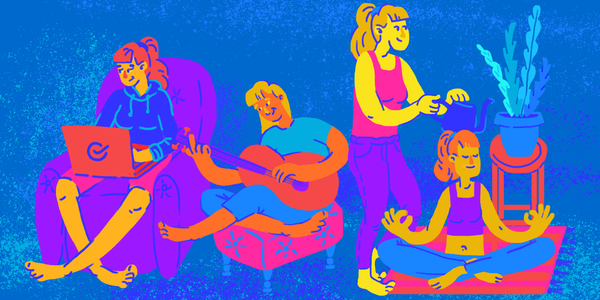 #Coronatimes is hashtagging everybody's lives.
As the quarantine becomes the new normal, we get adjusted to a new reality of the coronavirus pandemic marked with the recently coined 'social distancing', 'lockdown', 'self-quarantine'as a part of the routine, and threats of 'cabin fever', 'panic-buys' and 'global quarantine' imposed by self-isolation and uncertainty.
Searching for the ways to avoid the feeling that your life is on standstill, you actually start a journey of self-rediscovery and build coping strategies even if you did not set as a goal in the first place because it is what life forces you to do.
And while dealing with restrictions on movement and travel during quarantine is solely in the domain of training your resilience, challenges of working remotely or lack of social interaction are not hard to address with choosing the proper tools and following simple tips that will save you energy and prevent burnout.
Effective strategies of working from home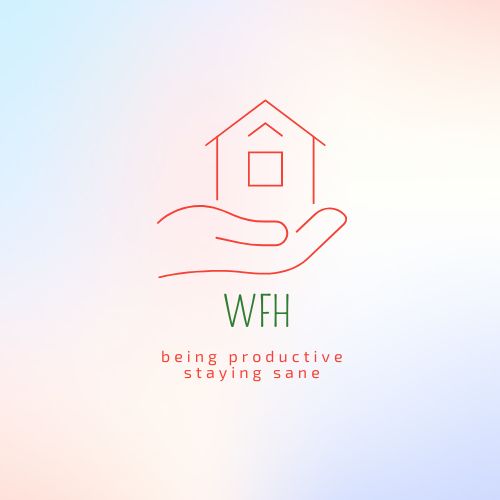 It is natural that the perspective of staying home for foreseeable future may rob you of any enthusiasm, to say the least. It blurs the vision and increases the chances of making the wrong decisions both in business and personal life.  
Fortunately, along with experiencing outbreaks and epidemics for centuries, humankind has been developing the toolkit of survival skills.  So it is in our power to build effective coping strategies and find balance even at most trying times.
In this guide, we gathered the sanity keepers and powerful tools that keep us away from panic shopping, feeling overwhelmed or losing control of time while working remotely.  
Ladder-built thinking 🆙
At times of crisis, we are prone to fall for chaos. The opposite of the chaotic model in decision-making is a 'ladder-built' thinking. To practice it, go reverse and first visualize the goal as your 'first step' in a ladder: this way, you help your brain generate an actionable plan and avoid feeling drowned by probabilities.
Set boundaries ⚪
Paradoxically, you may fall for neglecting the interests of your family. Now, when you think you are available all the time anyway, 'talk to you later' trap gets more real. The solution though is simple: more than ever, you need to set boundaries between life and work for maintaining mental health and work-life balance.
Learning new skills 💡
It is a perfect time for enriching yourself with knowledge: for example, LinkedIn offers its learning courses for free. Courses title are self-introductory: they range from time management tips for successful remote work to ways of creating executive presence during video conference calls.
Stick to routine 👆🏻
Having a routine is empowering. A lot of bad habits can be built at bad times when it seems like the perfect excuse to sit on the couch and do nothing. Be aware of habits ready to gobble you while you are snacking for the 10th time before 11 am.
Aside from over-snacking, the other habit monsters that can harm you are the addiction to your laptop, staying up late, island mentality, and ignoring physical activity. Beat this mindset before it is rooted.
Focus on your solitude 🧙🏻‍♂️
Now when we have the luxury of time it can help us drive away from the necessity of taking 'fight or flight' decisions and concentrate on a long-term perspective. Practice the information diet and think of what you do when social distancing is over.
Pioneer new ways of self-growth 🔊
Follow the best artists, do yoga, schedule meditation into your new routine, explore tons of self-improvement resources (including the premium content that is now often available for free).
Expand your 'transporting' horizon 🌟
When we are housebound, apply an 'expanding' (Disclaimer: No, it is not about eating another chocolate!) technique. Now when sports, concerts, physical events as symbols of normal life are gone, it is essential you search for ways of 'transporting' you out of feeling stuck. It can be either a book or movie on travel, a particular dish reminding you of holidays, a drawing of the place you never visited but plan to for comparing expectations and reality later.  
Network more 🤳🏻
It is a good time to explore all the opportunities that your networking and collaboration with people promise to unlock. Process information into knowledge. Remember that knowledge and collaboration are the unique sources that create sustainable success.
Workout 🤾🏻‍♂️
Virtual workouts and their fun replicas are extremely popular, so why not join the community?
Dress up 😻
Apart from following the familiar routine, do not neglect a 'dress up' aspect. Working from home is not a reason to have a stay in-your-pj-all-day-long-day. If you had difficulty reading a spaceless text, remember that your brain experiences the same difficulty when you disregard your well-being (clockwise and 'dresswise').
Staying Productive and Sane with 15 Helpful Tools
Amplify this productive mindset with powerful tools. In particular, by installing workplace software we recommend below, you make your work environment transformation fast and efficient and get reliable tools for taking a leap into remote work with guaranteed productivity.
Zoho: For Team Communication
With the overnight transformation from office employees to remote teams we recently experienced, establishing the channels for providing clear communication became the highest priority for the success of virtual work.
Zoho is one of the top tools that can ensure effective communication as its capabilities include native integration with Zoho CRM and Google Apps, instant access to customized templates, and Streams for enhanced collaboration experience.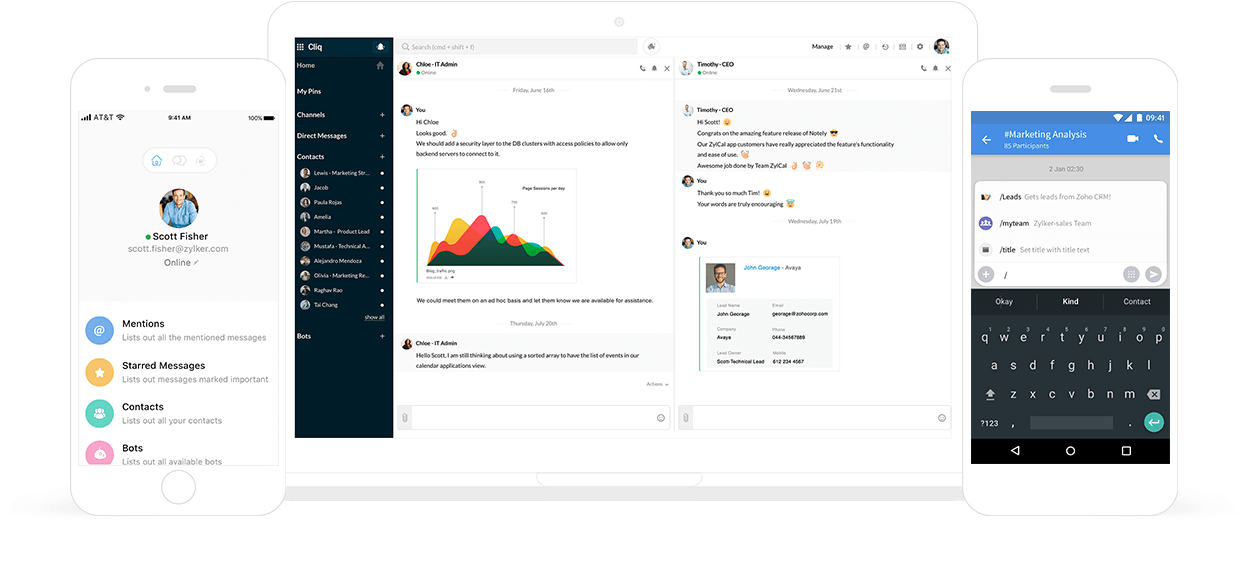 What's more, in response to coronavirus, Zoho made its service free till July 1.  
Jamm: For Video Calls
It is a video and audio communication tool that can assist in creating a business environment by overcoming remote workers' isolation with a call button. Whether you need to conduct an online meeting, conference or webinar, as well as exchange messages, Jamm has it all.
It combines the features of social media platform with office collaboration options.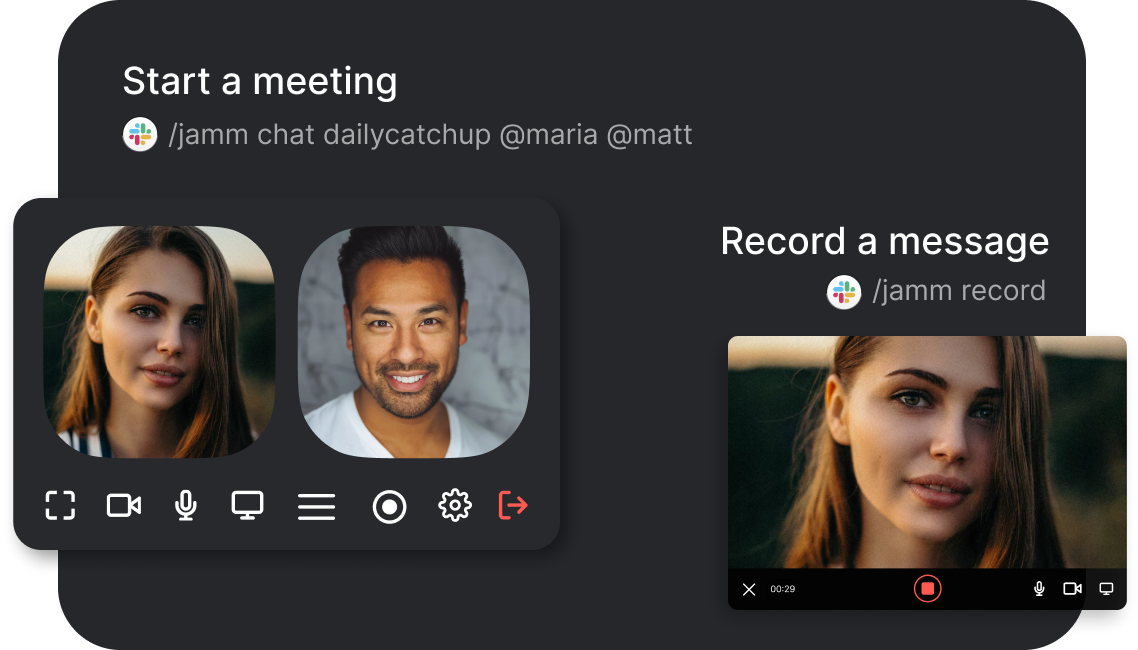 What's more, this ideal tool for video conferencing will be free for 4 months.
It is available as SaaS, iPhone, and iPad software for efficient brand management. It assists small businesses in reaching a new level of profitability.
Business Warrior evaluates the brand's online reputation, positions in website search and offers practical solutions for engaging customers. With the metrics it operates on, it is easy to see the brand performance 'in action'.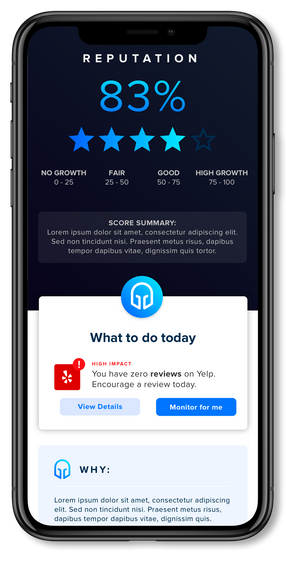 What's more, in response to Covid-19 outbreak, Business Warrior now is on free 12-month trial, which might be a total game-changer for struggling small businesses.
PandaDoc: For eSign & Document Management
With the access to signing the documents and validating business operations, you manage to maintain the business environment as usual while working remotely.
Overall, this software is a great assistant in facilitating the sales process. In addition to the built-in eSignature option, there is also functionality for reliable payment processing.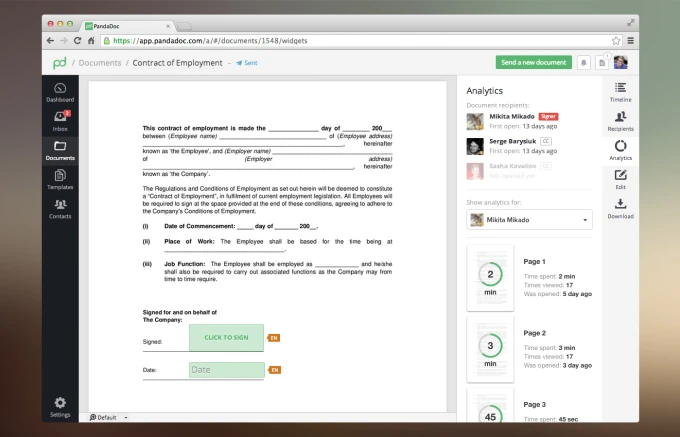 What's more, in response to Covid-19, PandaDoc now lets you use its eSign premium features for free.
Zencastr: For High-Quality Podcasting
Listening to podcasts  is one of the most popular ways of content consumption. In case you require exclusive quality while recording podcasts, Zencastr is the perfect cloud-based solution. Its special offer is a Hobbyist account.
With this kind of account, you get access to hosting up to two guests and 8 hours of monthly recording.

What's more, this amazing tool gives permanently free access to Hobbyist account.
TMetric: For Accuracy of Work Time Tracking  
It is a must-have instrument for remote work as it ensures accurate time tracking across any device. It keeps tracking your work time even in the offline mode and syncs data afterward. Making your working hours information transparent and clear, facilitates collaboration and creates accountability.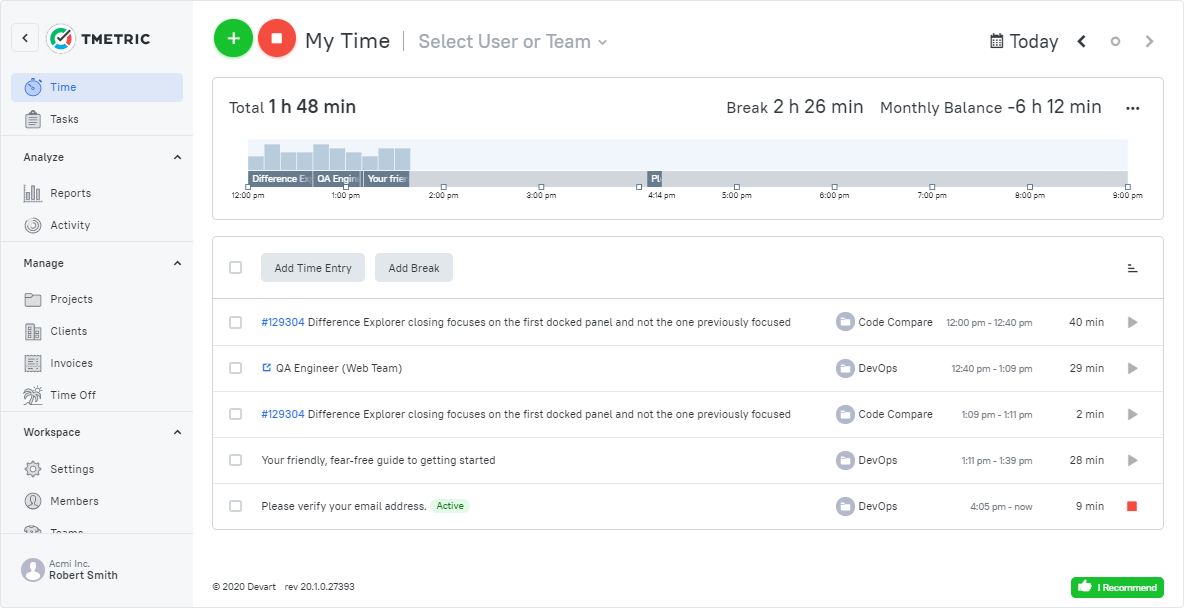 What's more, in response to Covid-19, TMetric extended its free trial for 2 months to help you set up your remote workspace with confidence.
Meetin.gs: For Schedule Management
Breaking down a problem to turn a stretch of time into manageable steps is mandatory when we are faced with a crisis. Working remotely under the pressure of lockdown may be beaten by adapting full flexibility while scheduling all the meetings. Meetin.gs helps weather any storms of remote collaboration by managing your schedule.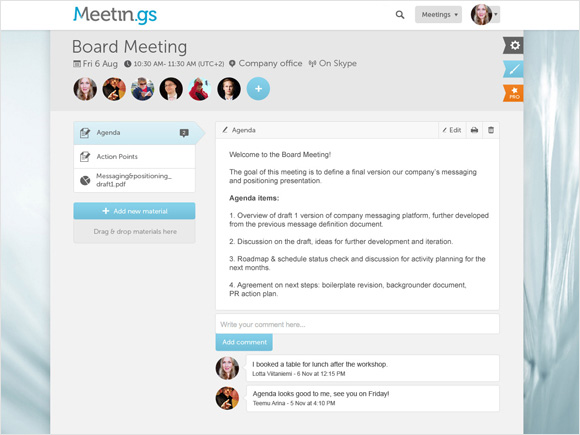 What's more, the web app lets you connect to Google Calendar easily. Just create a personal meeting page, and available time slots on your calendar will be visible for visitors.
LastPass: For Password Management
It has the best free version, which makes this software stands out among other password managers: with user login info, you can sync your data across desktop, mobile devices you use, or browsers.
What's more, as a core of its wide functionality, LastPass provides sharing options: you can choose to send your information to the trusted team member and feel assured of maintaining security.
Trello: For Task & Project Management
This web-based project management tool needs not massive introductions. It is favored by many both for individual and team task management.
It is fun, efficient and easy to use. It addresses the issues with prioritization at best and helps you organize work with cards and checklists in a single move.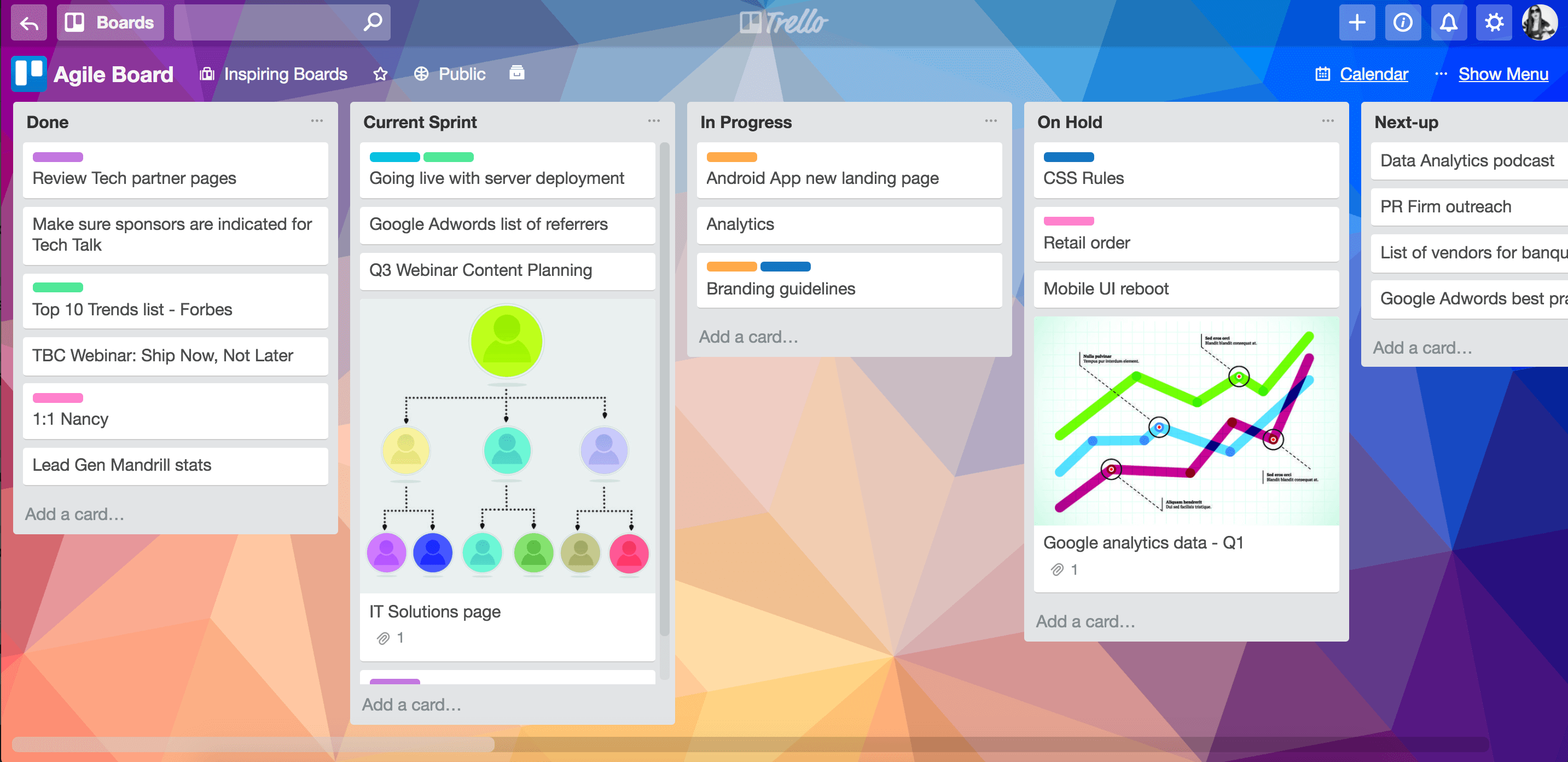 What's more, you can easily upload files from OneDrive, Google Drive, Dropbox, and you will absolutely love its mobile app version.
IDoneThis: For Team Collaboration
This remote working software is useful when you want to have a tool for daily check-ins and monitoring progress. Its reporting options help manage more effectively and improve teams' productivity considerably.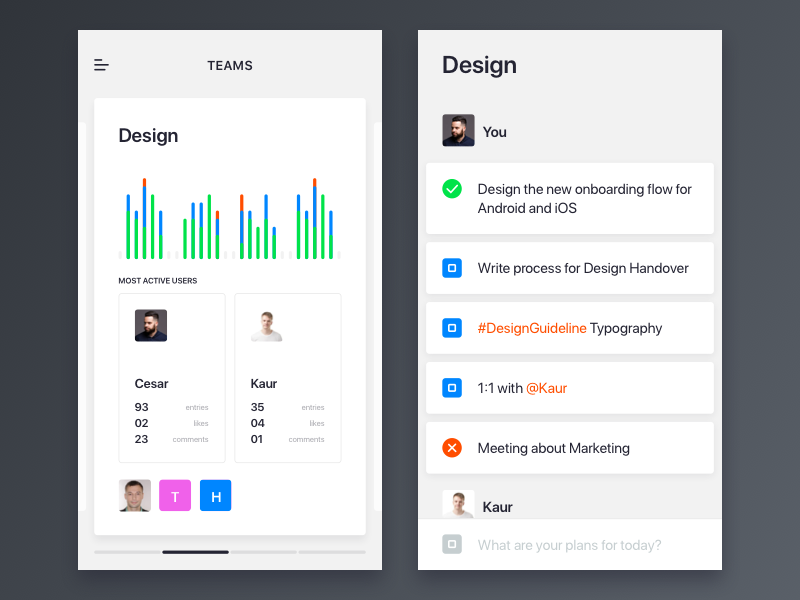 What's more, IDoneThis sends you an email that asks you what you got done that day. It assists in keeping track of your goals and gives a full view of progress you make.  
Headspace: For Mindful Meditation
Self-isolation may be easier to tolerate if you acknowledge it as a tough but useful experience. To bear this time with ease, use Headspace for maintaining mental clarity and balance. This meditation app has over 62 million users. Content addresses anxiety and passing through turbulent times.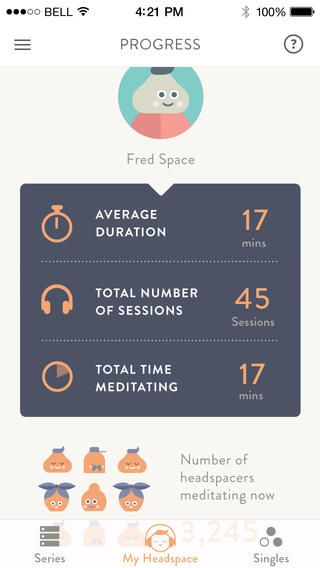 What's more, recently, it rolled out a free special collection "Weathering the storm" to help people during the coronavirus lockdown.
Color Therapy: For Relaxation & Social Coloring
The perfect app for unplugging and connecting with 'creative-self' in a second. Taking a creative approach and offering adults to color online by numbers proved to be the effective way to leverage technology in stress management.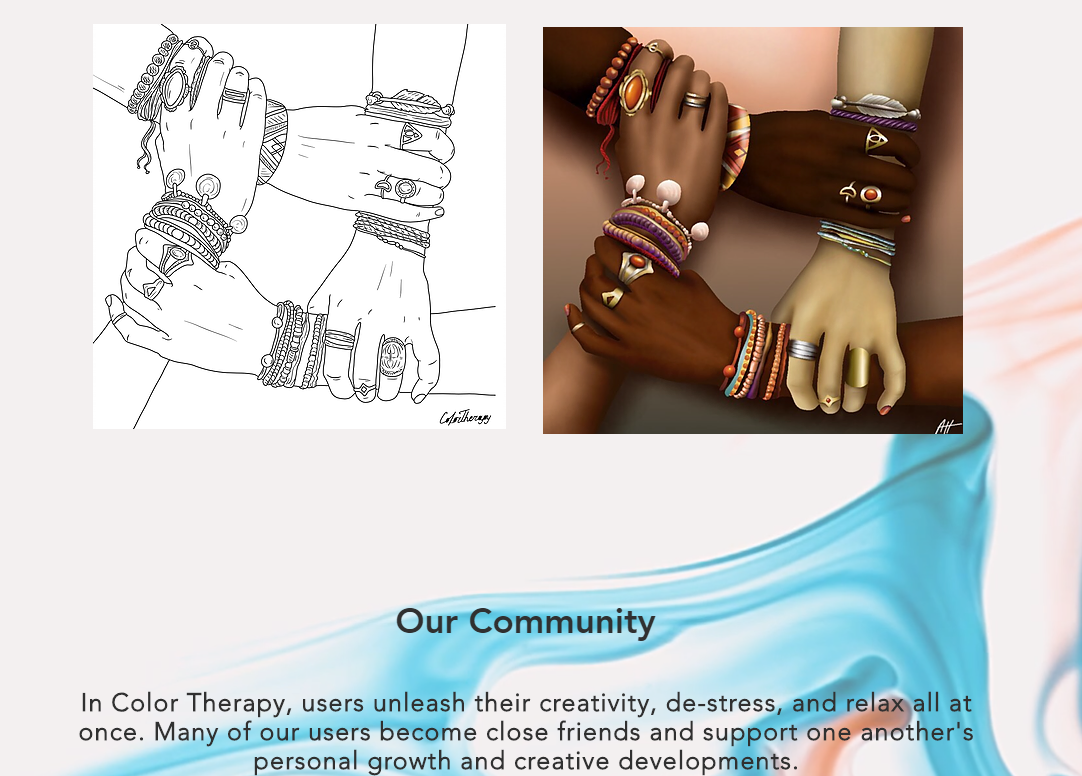 What's more, hours of fun are guaranteed with hundreds of samples and books. Multi-device sync ensures that all your memories are kept safe.
Audible: For Spoken-Word Entertainment
This popular app made lots of its resources accessible without charge as a response to pandemics that forces people into self-isolation. Now, you can finally hear all the books you wanted.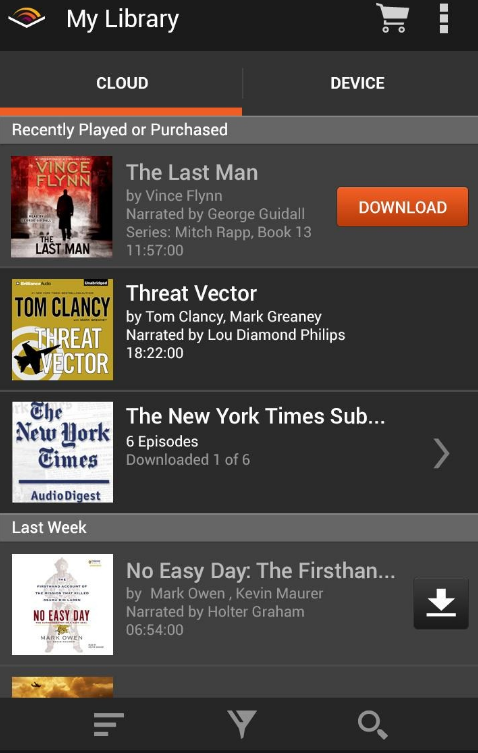 What's more, with plenty of kids' books, you can engage children in listening.
It is a dating platform created in response to turbulent times. It was launched on March 15: it is not about finding a corona boyfriend or girlfriend. The app is text-based. At 6 p.m., the app asks its registered users if they washed their hands.
If they confirm with yes answer, the introduction to another user is followed by text.
What's more, in response to Covid-19, it is currently available for free.
Fitmo: For Fitness & Healthy Lifestyle
One of the best training apps that provides access to a variety of coaches' professional profiles. Besides, it ensures a great chatting experience for its users with the option for a video call to your trainer.
To help maintain the results of training, the Fitmo training platform has plenty of meal suggestions including a meal plan tailored to users' needs.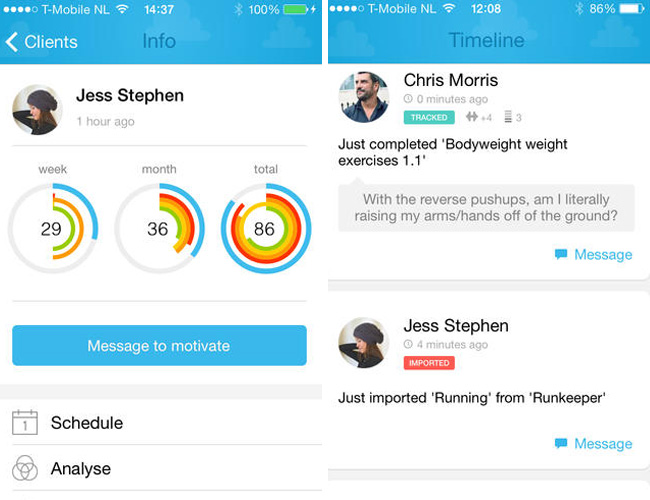 What's more, to cater to the budget of the user, Fitmo offers several coaching levels. This app helps stay fit, even under restrictions imposed by the lockdown.
Cautious Conclusions
Sizing up the toll of quarantine and forced working remotely on the lifestyle, there are bad sides but there are good sides. The bad sides are about restrictions. The good sides are about your safety.
While there is not one specific routine that can make your life during quarantine and remote work a success for all possible scenarios, with the proper tools, keeping sane and productive gets attainable.
Uppermost, the contribution to minimizing the spread of COVID-19 is a crucial strategy: if we take 'stay at home, work from home' approach, it will be certainly right. #staysafe  #stayhome #staystrong