What Is A Hybrid Workplace And How To Successfully Manage It In Marketing
Marketers are one of the professional group that had to adjust to fully digitalized communication and remote work. With the reopening of offices, a reset for hybrid work will require marketing teams to take a new approach to time management that we would like to discuss in this post.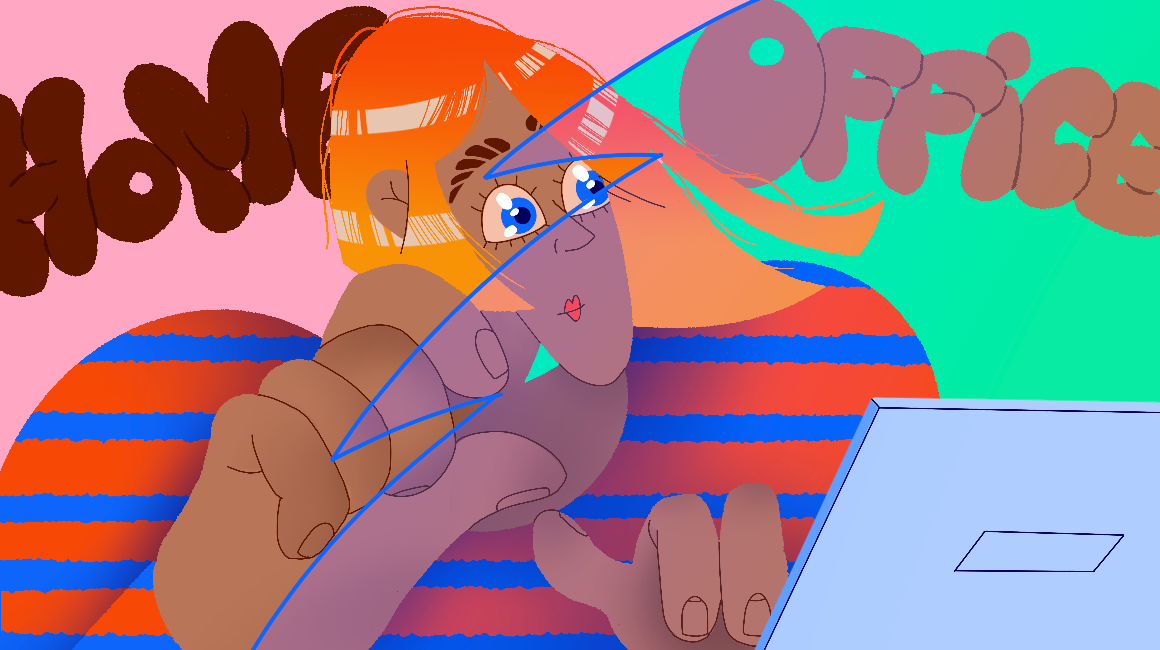 Marketers are one of the professional groups that experienced the sudden shift to WFH during the global pandemic. In over a year, marketing teams and marketing executives had been adjusting to fully digitalized communication and remote work.
With the cautious start of offices reopening, it is time marketers discuss rules of work in post-pandemic.
As it was stated in Forbes:
In transitioning to hybrid working, leaders cannot lose sight of the value of high-touch collaboration, and there are practical, attainable ways to prepare teams and organizations for this shift.
Though a high level of uncertainty is still prevailing, there is no argument around hybrid work as the top on the list of employees' preferences, which requires a new approach to time management and the implementation of the best hybrid workplace solutions.
What Is A Hybrid Workplace Challenge In Marketing?
Due to the direct impact of marketing efforts on the revenue, it comes as no surprise that marketing belongs to one of the most stressful careers.
Having to juggle many tasks throughout the day, marketing managers often need to work over the weekend to help businesses thrive or keep long hours.
On average, digital marketers work 8 hours per day every day, which makes a boundary between working and life almost non-existent.
Furthermore, accorrding to new data by Hubspot:
... the average marketer spends around 16 hours a week on routine tasks.
Aside from long working hours and scattered routines, marketing teams often experience considerable time pressure, especially closer to campaigns deadlines.
The hybrid workplace model, aside from the task of managing work hours with efficiency, imposes a challenging mission of coordinating team efforts regardless of differences in team members' location in real-time.  
Best Practices To Design A Hybrid Workplace In Marketing
It becomes a widespread practice now for big tech companies to let their workers stay in the home offices from two days a week to a full working week in case their managers give approval. Hybrid as a new way of working brings marketers the desired flexibility of working from home or from the office.
It seems like a win-win scenario but in actuality, the implementation of hybrid-related changes is not easy, especially in marketing that is associated with meeting tight deadlines and working under terms of the high level of project management dependencies.
Although the hybrid settings let experiment with the schedule for the sake of maintaining employees' work life balance, managers should address the probable issues related to hybrid work organization for marketers and, with the proper tools, turn them from challenges to benefits.
Marketing executives should allocate a significant amount of their time to building trust and calculating the best ratio of remote collaboration and face-to-face interaction for the marketing teams. It translates into:
Marketing executives should allocate a significant amount of their time to building trust and calculating the best ratio of remote collaboration, and face-to-face interaction for the marketing teams. It translates into:
coordinating individual schedules for keeping marketing campaigns turnaround under control
with a part of the team present in home offices and a part of the team on-premises, the question of ensuring the unbroken workflow becomes a top priority.
Setting Hybrid Work Policies With The Focus On Time Tracking  
In post-pandemic a hybrid workplace becomes a norm that marketing teams need to adjust to. To do it without stretching themselves thin, they should follow main principles of hybrid work and incorporate the new scheduling techniques and tools that proved their effectiveness during the pandemic.
In particular, marketing executives need to be strategic in the hybrid work policies they plan to implement. The idea of building a strategic hybrid system could be a guidance for calculating the 'right mix' of office and remote time for each marketing role.
Since the office plays a crucial role in keeping the company culture, marketing managers should focus on building trust-based high-quality relationships and aligning scheduling expectations by setting policies for in-person and in-office communication.
Regardless of the proportions, the focus point is to be intentional and hold an ongoing assessment of how well policies work for the particular team.
As an additional challenge, when thinking in categories of hybrid work, we should regard the multi-functional roles of marketers and marketing executives, which often implies time pressure.
How TMetric Can Help You Manage The Hybrid Workplace
In marketers' daily routines, timekeeping plays a crucial role, so choosing the proper time tracker is a question of utter importance for guiding marketing decisions.
TMetric time management app can be a long-term solution because its functionality allows maintaining the necessary degree of metrics transparency when it comes to accuracy, information storage, and work complexity at best.
Taking into consideration these suggestions, marketing managers will be able:
to give meaningful feedback for not blocking professional development
to foster human connections while leveraging the assistance of technology.
Reinventing Meetings
Since technology proves to support relationships between remote workers and people in the office, utilizing communication management apps is a very productive idea.
Although marketers hold lots of their meetings face to face, they mostly prefer communicating by email, texting in corporate chats or in video calls. Hence, the choice of bespoke functionality for providing effective communication gets extra importance in the hybrid settings.
Virtually enabled discussions bring together in-office and remote employees by aligning time management needs with the project requirements but overuse of this format can lead to virtual meeting fatigue and unreasonable lengthening of meeting time.
Aside from the time-related aspect, it is essential that the number of invitees was not exceedingly big. When meetings are too lengthy or too 'crowded', participants prefer to stay muted or multitask, which is detrimental for engagement.
Focusing On 'Me Time' and Its Importance
Even before the pandemic, most marketing teams had trouble maintaining boundaries between work time and personal time. During working hours, marketers' calendars tend to be over-booked. leaving limited time for spontaneous interactions or simply time to think.
The reset to hybrid work should be seen as an opportunity for breaking the cycle of busyness. Since hybrid work lets reduce commuting and enjoy more flexibility, marketers can be tempted to have more meetings, email checks, and, as a result, work overload.
A weekly team meeting may also be beneficial if the team members can agree on a time that works for everyone. In this way, they will know what to expect and find balance within the hybrid teamwork.
Instead, marketers need to rebuild their time management strategies and allocate more time for analysis and prioritizing mental health, which will allow for reaping flexibility as one of the top benefits of a hybrid workplace.
Conclusion
If managers leave a team without clear communication policies or tools to maintain productivity in hybrid work, it might lead to a failure in providing regular touchpoints, lead to negative outcomes, or have a detrimental effect when keeping hybrid teamwork sufficiently structured.
Among hybrid workplace best practices there mostly prevail suggestions aimed at effective time management. In particular:
working out clear communication policies for hybrid setting  
automation of admin tasks
reserving 'me time' for reflection by blocking unscheduled time for mental health improvement
reduction of the length of meetings
minimizing time allocation for email checks
time tracking app utilization.
These recommendations suit the hybrid workplace model at best.
Thus, to perform with efficiency:
time allocation should be the top consideration
collaboration in a hybrid work environment should stay highly task-focused.
It will help marketers meet the new demands of the hybrid work environment to exclude overlap of meetings, a decrease of engagement, failure in onboarding new marketing team members, and, with high probability, will mark new opportunities in hybrid-enabled marketing.