Productivity Experts Will Show How to Track Time Right Way
We thought it would be beneficial to learn time tracking from the top productivity advisers whose view of time is of value and whose time management and tracking tips are worthy of following.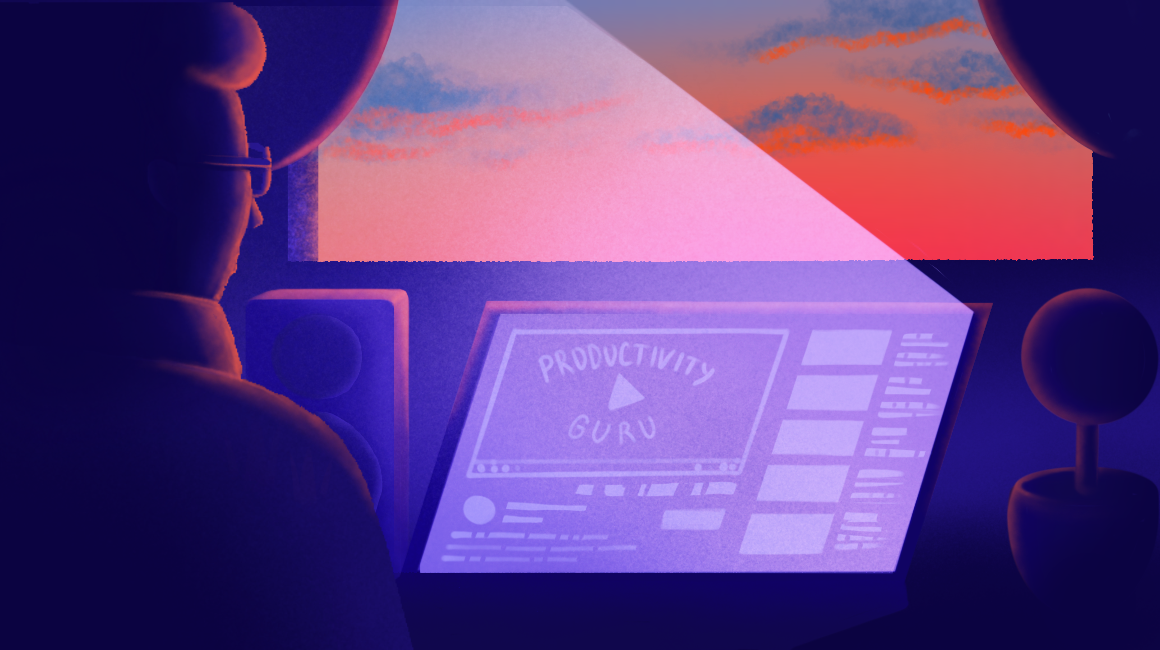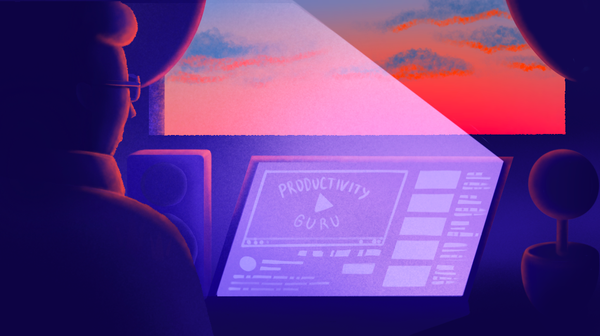 Being a knowledge worker that is only a laptop dependent, you still need tools to boost your productivity and maintain motivation while avoiding the digital loop.
For cutting short the time on searching for best apps and tips related to tracking time for multiple time management purposes, have a look at what top productivity experts can offer you today. It will not only elevate your productivity skills but provide solutions for your best work life balance.
Why time tracking is the centerpiece in reviews introduced below?
Due to built-in capabilities of creation of flexibility, transparency and accountability alongside effective prevention of going over task-allotted time slots, time tracking and productivity software brings relevant solutions to meet individual and business needs at best.
Speaking of businesses, given that the pandemic caused the acceleration of automation and digitization, it comes as no surprise that 85% of companies implemented digital initiatives linked in the idea of time tracking in response to demand of remote transit.
According to findings here , here, and here , the facts in favor of time tracking for better productivity are as follows:
87 percent of students say that better time management and organization skills would help them get better grades.
in 20% of reporting the cases of high stress, it was caused by inability to balance work and life
while working, people spend 3.4 hours a week handling low-value emails.
How to address the issues associated with time loss and factors making a negative impact on our productivity? The top productivity experts definitely know that time tracking can bring the best solutions.
Slowly But Surely: Win The Race With One Percent Better
Our productivity crush is One Percent Better. With
332000 subscribers and 14844785 views, Brandon Nankivell is a YouTube Marketing Consultant that awes his audience with sharing animated book summaries enriching viewers' knowledge of worthy non-fiction books multi fold.
If you easily distracted with buzzing digital environment (and who could blame you?), the video below is for you.
In Time Management - 10 Secrets of Billionaires, Successful People, and Sam Ovens', Brandon Nankivell discusses various aspects of productivity and identifies time thieves lurking around.
Why is time tracking the best way to tame that inner beast demanding the instant gratification? Search no further and enjoy this video from start to end. You are guaranteed to become a better organized person in precisely 10 minutes of watching.
Notable Quotes🧾🕙
On nature of procrastination and the simple solution to cope with it:
Procrastination is not about laziness...eliminate anything that gives you quick dopamine hits from your environment.
On the planning trick that can save you the day:
Plan tomorrow today. When you wake up, you won't have to decide what to do. Consider using TMetric to plan your day.  
On social media that 'costs' you no less than 3 hours on average per day:
If your aim is productivity, then social media must be out of your sight during your workday.
In Alignment With Simpletivity
The American author Clare Boothe Luce said:
The height of sophistication is simplicity.
Indeed, it's no mystery that complicated solutions can never win over simple ones, and Scott Friesen  is one of the most prominent advocates of this idea.  On his Simpletivity channel with the views count reaching 13 654 197, he tells about best technology apps to promote your time management and personal productivity to a new level.
In the video we recommend below, he shows you how small and simple steps can help you achieve goals faster. This tutorial with high focus on detail will assist you in learning of how to connect Excel data from different sheets into a master tab.
Overall, it is a great and simple tutorial for those who deal with keeping lots of sheets and want to collect all the information fast by using an easy-to-implement formula.  
It will be especially appreciated by sales executives and anyone who manages teams or needs to collect and process big amount of information fast and effectively.    
Notable Quote🧾🕙
On optimization of invoicing by applying an automatic time tracker:
TMetric makes invoicing billable hours so much easier, and best of all, it integrates with lots of your favorite tools.
Master Timeboxing With Thomas Frank
Thomas Frank has been viewed 119 075 946 times, and it will be more. The reason behind this popularity is production of amazing videos with tons of useful tips that can help anyone unlock productivity and build proper time management strategies.
Aside from being an expert on productivity-related topics, he is known as the author of  '10 Steps to Earning Awesome Grades (While Studying Less)', which will be 100% useful for both high school and college students that want to become more effective learners.
In the video we recommend below, timeboxing as the method of bringing focus on challenging tasks is introduced through discussing the schedule of Elon Musk, the biggest world achiever. As Eisenhower famously said, "Plans are worthless, but planning is everything".    
Clarity that brings allotment in scheduling is the most important building block in project planning and a major contributor in increased productivity. With all-consuming focus on the number of tasks instead of building your schedule on proper time tracking strategies may result in burnout. How to avoid this negative outcome? Learn to time block.  
Notable Quotes🧾🕙
On allotment of time:  
Musk actually plans his day in 5-minute-increments, and has everything pre-planned in advance.
On benefits of blocking time:
You are going to have less unstructured free time.
Timeboxing creates useful limitations that can...make you more productive.
On a simple and effective technique of timeboxing:
...build a little itinerary of timed tasks that you can then get through...
Find Time For Inspiration With Lavendaire
Lavendaire has a YouTube channel aspiring you to create your dream life through personal growth. Plenty of ideas in her videos on lifestyle design have been viewed 85 869 948 times. They can surely fuel your inspiration about achieving your productivity goals.
In the video we recommend below, you will find best neatly packed tips on how to build habits that will assist you in organizing your day and realizing your potential at fullest without extra effort.  
To prevent being trapped in the sunk-cost projects, start big and see if your habits are your hostile foes or helpful assistants. Allocate time for activities that link to your top priorities and track it religiously: it will give insight into what can be improved and what can be dropped altogether.  
Ironically, with digital migration, inability to concentrate and keep focus causing time slipping off sinkholes of social media distractions, tops the list of productivity killers. Doing a task mindfully and tapping into deep work by automatic time tracking guarantees the solid results and promises the zero distraction state of flow associated with peak performance and insights for creative breakthrough.
Notable Quotes🧾🕙
On importance of optimizing the routine with keeping information in one place:
I write everything down...You just have to get into the habit of brain dumping...Just brain dump into the place that is easiest for you to brain dump... Build a system you can trust.  
Secrets Of Productive Time Tracking From Paul Minors  
On his channel, Paul Minor shares practical advice about productivity that got
1 801 278 views. In the video we recommend below, Paul discusses TMetric integration in Asana, which guarantees an enhanced time tracking experience.
More than often the time component is crucial for better performance. To reduce stress that might be accumulating over tightly packed work schedule, there are lawful shortcuts you can take if you know the rules, and Paul can be your best guide. By applying Asana and TMetric integration, you get a digital vehicle for improved communication and increased productivity.  
Notable Quotes🧾🕙
On the meaning of time tracking:
It is a great way to see where time is being spent but particularly if you run a client, facing business as well and you want to track you or your team's efforts towards different clients' projects.
On benefits of TMetric reporting and billing options of the time tracker:
...being able to see a little bit more about where you are spending time on different projects or if you are using it as a client billing, I think this is a fantastic tool for helping you to do that.