When ads start to get you ready for the holiday season since Black Friday it is no wonder that by Christmas day you might come from pre-heated to over-heated with all the talks about 'oh-what-are-your-plans-for-holidays'?
You just disregard all the questions and train your determination to move on with work but then there come holidays time and you are in the office, and you are entering peak office holiday celebrating season.
So in order to show you how not to celebrate, we've been digging the net users stories and talking to the experienced consultants.
We've also been fishing for friends' experience so that they could recall the worst case 'working-on-holidays' scenario.

And below is the list of amazing stories to keep in mind that happened worldwide!
Story # 1. Who needs the Christmas tree anyway
When one of the colleagues in the office offered to have a small break and see who would be the first to reach the Christmas tree (with the seafood pizza as a prize to the race-winner) nobody could see what was coming. It turned out the office workers can develop the cheetah speed when food-motivated. The crashed tree came as the side-cost of the race.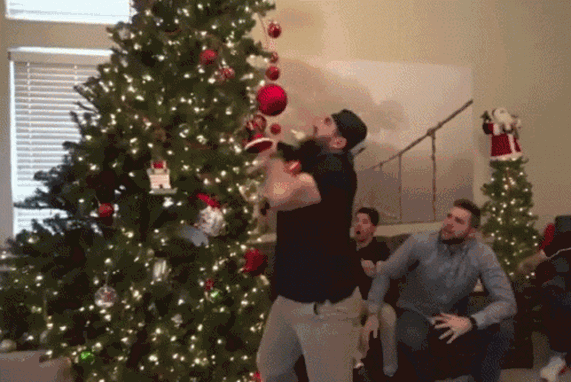 Story #2. Krampus beaten up!
One of the employees returned from Austria and brought Krampus mask. He decided that around Christmas-time would be a perfect occasion to bring that mask to the office to 'liven up' atmosphere. Bad that the office cleaning lady knew nothing of Austrian traditions and took the poor guy for the devil himself: she surely showed an advanced level of fighting skills.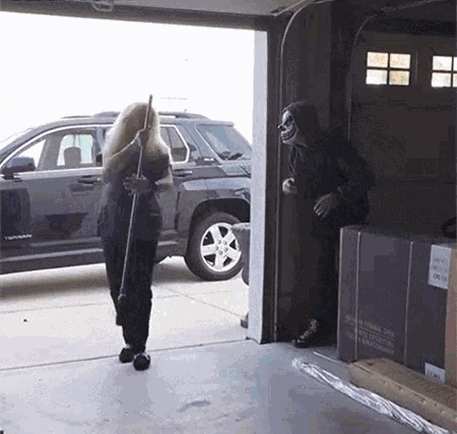 When Harold got fired just before Christmas everybody in his office was more than surprised: he literally swore his love to his work when in office. Well, it turned out that Harold's boss happened to be in the same karaoke bar Harold himself had, unfortunately, went to that day. After several beers and with his employee badge still proudly on his shirt, he made himself a star with singing: 'Well, conditions at work are frightful, and the boss is not delightful, and someday we'll all be let go, this job blows, this job blows, this job blows!..'
But somehow, his version of 'Let it snow!' did not amuse his boss…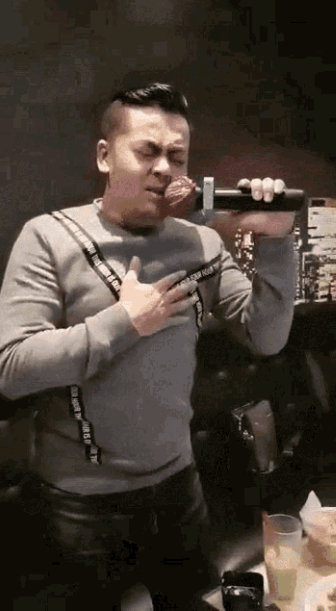 Story # 4. Pets are welcome. Well, maybe not
In one of the companies, the HR managers feeling eager to create holiday spirit sent a note that they would allow pets on the day before Christmas. They were ready for kittens and puppies and were even encouraging the idea of recording the pet-friendly office touching scenes.
Little did they know of harm that one small hamster (yes, Tony, one of the sales representatives, brought a hamster!) could do to the big office. First thing the hamster did was escape from his cage. After one hour of search, they did find it. It was easy because it chewed the wire and made computers in the HR department (it was ironic indeed!) stop working.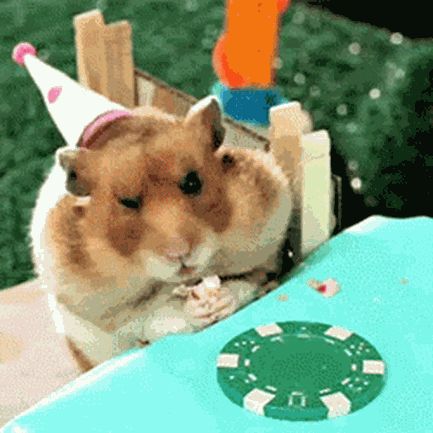 Story # 5. Secret Santa should think twice
Nick was trying hard to quit smoking but forgot to announce it so when it was time for Secret Santa gifts of course he received a classic lighter all wrapped up. He never felt so discouraged before. No need to say that he postponed quitting smoking till the New Year Resolutions time.
To wrap it up: Holiday season thoughts
Another year comes to an end. We hope it has been a fabulous year for you. Keep it safe when celebrating holidays at work, and you are surely to put your best professional foot forward during the holidays!
Whether you are the one working over holidays or having a winter break, please have our warmest wishes for a happy holiday season!