We make the reliable time tracking software to facilitate your work life in a click.
How it works
We want you to track your work time both easily and accurately. TMetric timeline has it all:
time tracking with precision
client billing scenarios
invoicing with confidence
reports in amazing diversity
project budgeting
project management options
To get the full feature view, proceed here.  
Who is it for
TMetric offers the time tracker tailored to any professional needs. It is exceptionally popular among:  
Get TMetric hand-on experience as a team lead or apply it for your personal needs. In both cases, you enhance your time and team management expertise.  
If you need TMetric for yourself or your 5-members-team, you get FREE access to:
an accurate time tracker
diverse reports
all integrations.  
Or try TMetric full functionality for a month.  
What is behind the name
TMetric Story
It all started three years ago...

We feel grateful to our users: TMetric became a tool for thousands of customers.
But then we flew at higher altitudes, and it made us happy.

Besides, in 2018, our users scored TMetric 4.8 out of 5 in terms of its functionality and perfect usability for IT, finance, and design industry experts and rated their customer satisfaction as 100%!

During 2019 remarkable winter, our customers named us among High Performers.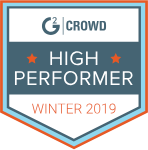 In 2019, the number of integrations our users can enjoy, crossed 50.

The geography of TMetric application is the WORLD with users located in more than 100 countries including the USA, Russia, Brazil, Germany, India, Canada, UK, Poland, Philippines, Netherlands, France, Australia, Iran, Italy, Japan, Israel, South Africa, Argentine, Mexico, Portugal.

And it is not the end of the story because we are still growing and creating it for you!
Contact us about TMetric pricing, features, integrations, or just to say hi on Facebook or Twitter.