TMetric web app is now translated into Russian
In this TMetric update, we've made it possible to use the web app in different languages. We've started localization of our app from Russian and will add German support soon. Now you can easily change the UI language that you need!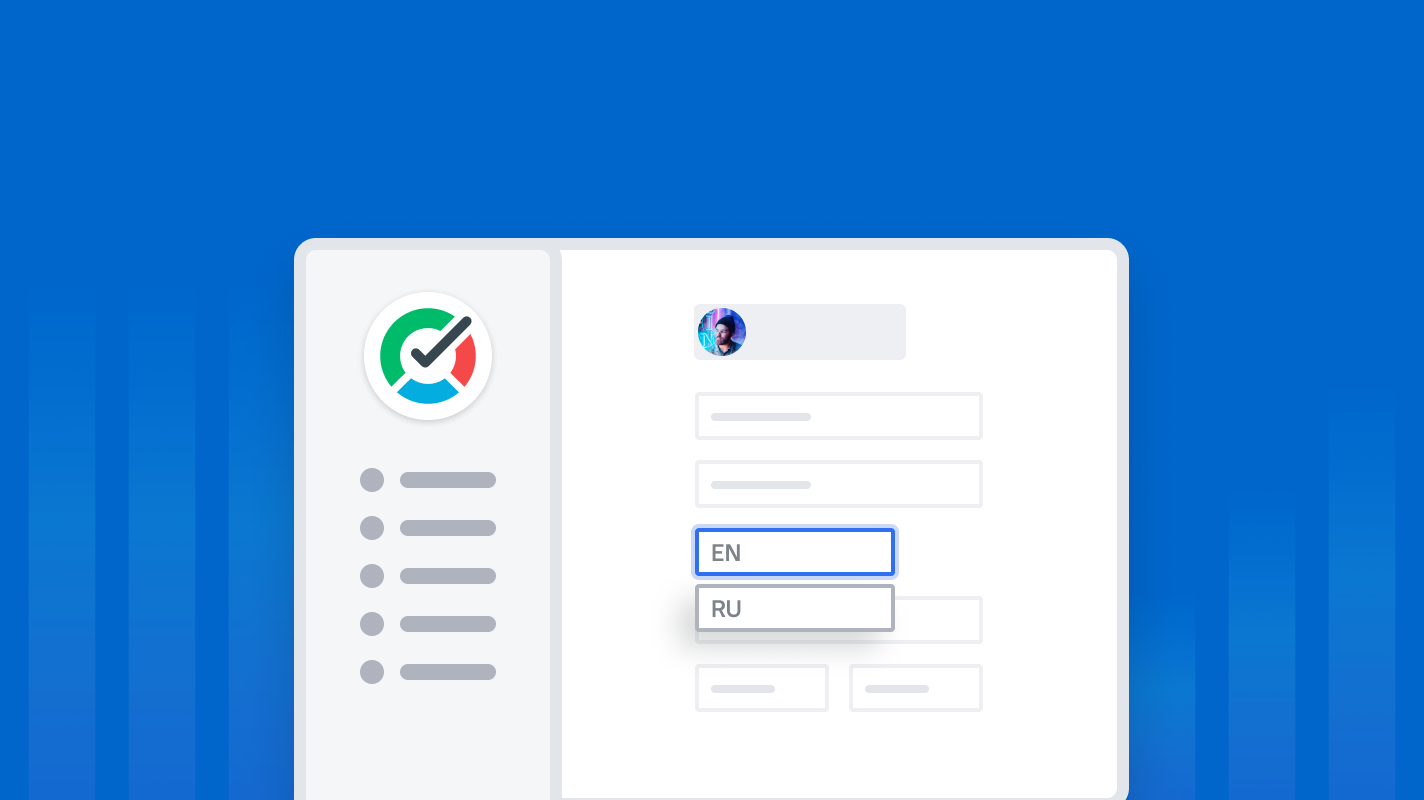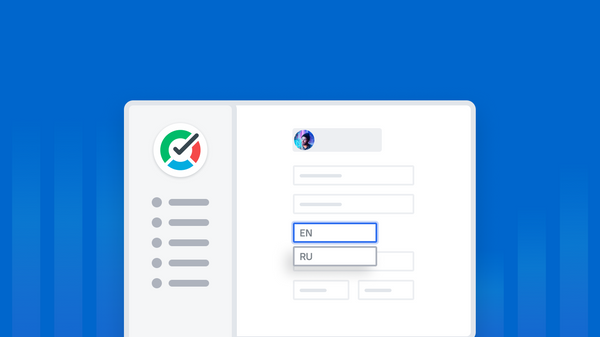 Today we're happy to present our users with TMetric app in the Russian language. In this release, we mainly focused on localizing our app into Russian. But sooner, you will be able to use TMetric in German too. We always strive to broaden your experience with TMetric!
So, let's see how to select a language for the app interface that you currently need. You can easily change the interface language with a few simple steps:
Click your name in the bottom left corner and select My Profile.
From the Interface language drop-down, select the language you want.
Click Save.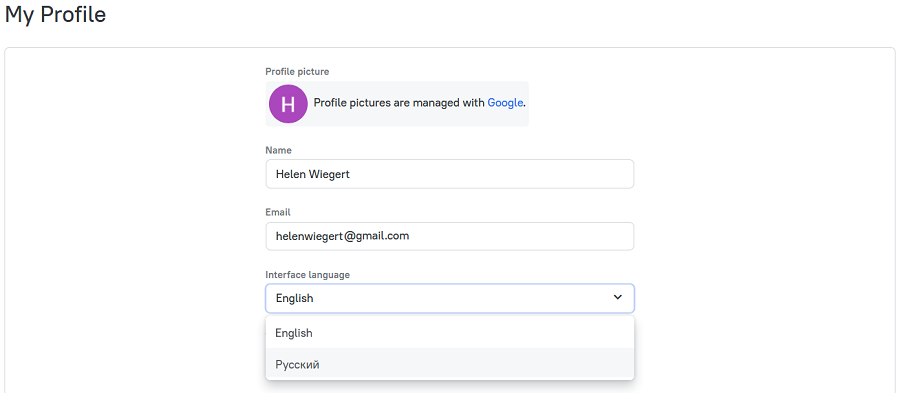 We hope that our Russian-speaking users will enjoy working with TMetric UI in their native language. And look forward to upcoming German release of our app!
About TMetric
TMetric is a time tracking web app for both freelancers and big companies. Great control over time intervals and project budgets, flexible billable rates, crystal clear reporting, transparent team monitoring and lots of integrations, all wrapped up into a light interface. Calculation on how much time is spent on certain projects, clients and tasks in an instant.