The 10 Best Jira Integration Plugins for Project Management
Explore our curated list of the top 10 Jira plugins. Discover how these powerful tools can streamline your workflow, boost productivity, and transform your project management approach.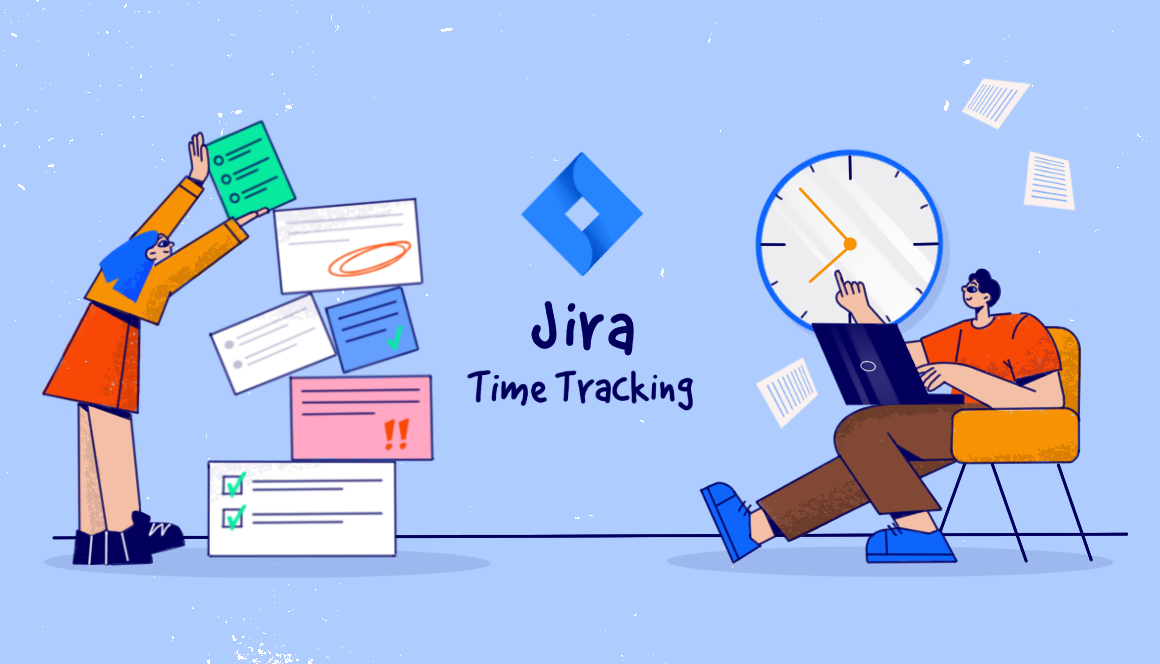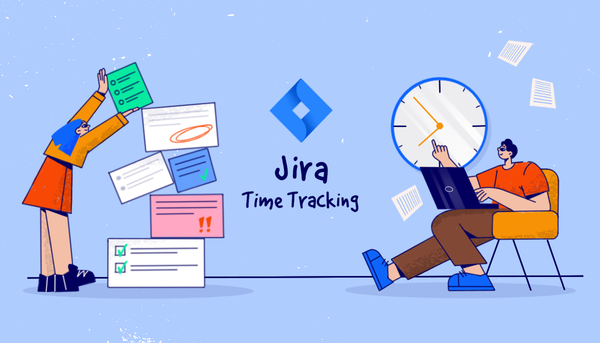 JIRA is a proprietary issue-tracking product developed by Atlassian Inc. It allows bug tracking and agile project management.
If you're a JIRA user, you know that JIRA is a software tool assisting teams in:
creating a road map for projects
tracking progress
managing any scale tasks.
You may also be familiar with the platform's core functionality, but you might not know about the wealth of plugins available to extend and enhance the tool.
Jira Plugins Overview

These plugins provide additional features and capabilities to help teams optimize their workflow and improve productivity.
Jira Plugins can range from simple add-ons to complex integrations with other tools and systems.
In project management, they can be used for:
customizing workflows
automating tasks
generating reports and charts
creating dashboards
integrating with external applications.
With a rich choice of plugins available in the Atlassian Marketplace, Jira users can tailor the platform to suit their specific needs.
The Bottom Line: JIRA plugins can automate tasks, customize workflows, generate reports, and integrate with other applications. These add-ons can take your project management to the next level, helping your team work more efficiently and effectively.
Below, we list the best plugins to improve project management performance.
10 Best Jira Integration Plugins
JIRA integration plugins are powerful tools that enable effortless connections between JIRA and other programs, facilitating efficient collaboration and optimized workflows.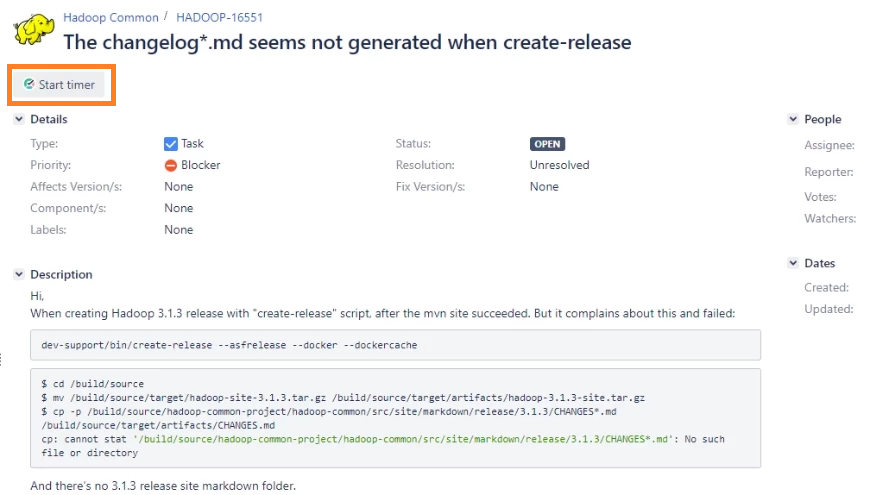 TMetric integration with JIRA is a powerful plugin that seamlessly combines time tracking and project management capabilities right within your JIRA environment.
Notable Features
This JIRA extension enables users to:
synchronize time tracking between Jira and TMetric for seamless workflow
visualize Jira projects, issues, and labels directly within the TMetric interface
generate accurate time-worked reports using Jira data for detailed analysis.
Enhancing your JIRA addons portfolio, TMetric not only streamlines project budgeting and resource allocation but also offers a level of integration that adds substantial value to your workflow, positioning this JIRA addon as a standout option among TMetric integrations.
Pricing Options
TMetric Jira Plugin is available for free. TMetric time sync with JIRA is accessible on the Business Plan ($7 per month per user).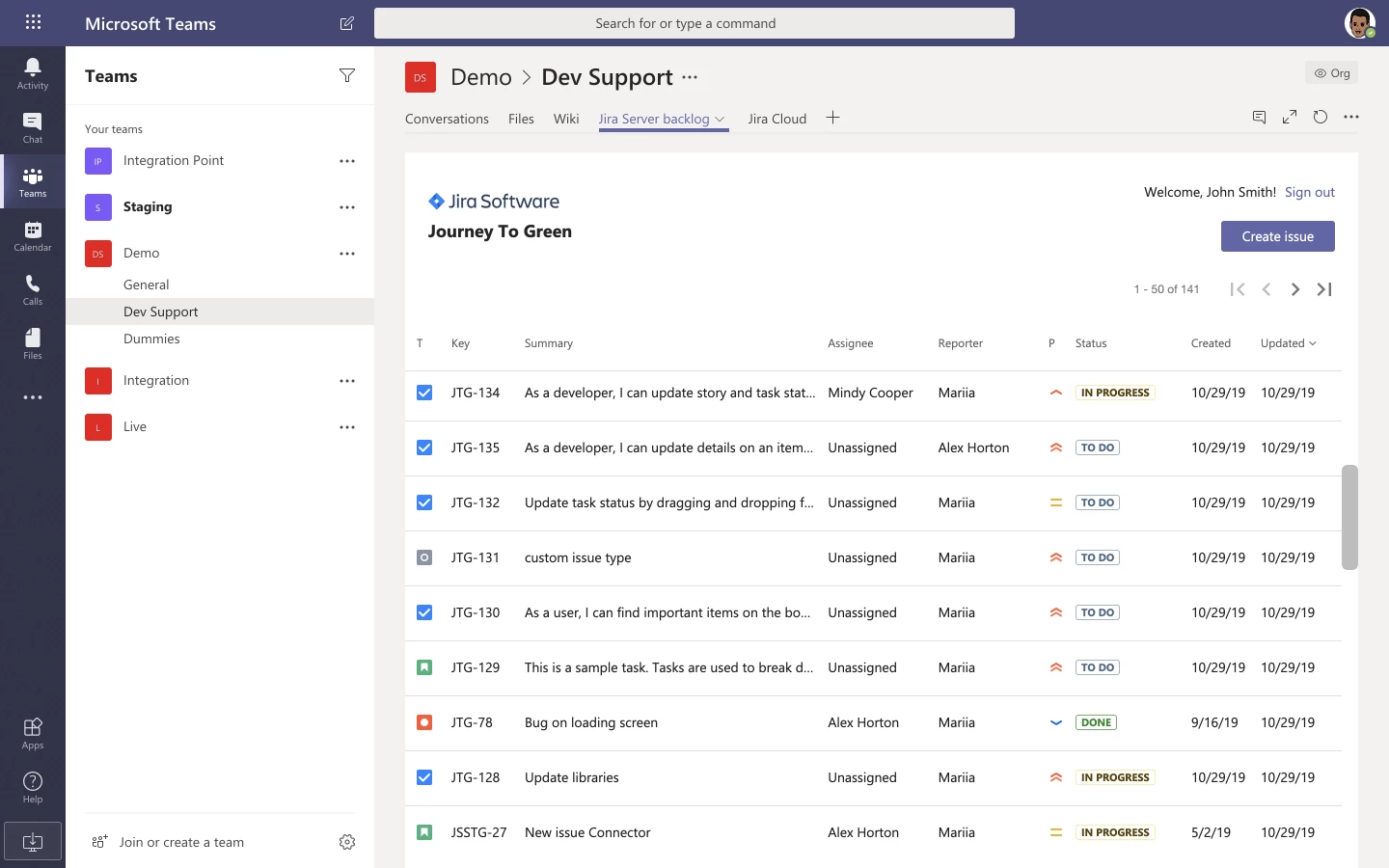 The Microsoft Teams Jira Plugin aims to facilitate seamless collaboration by integrating JIRA's project management capabilities directly into the Microsoft Teams interface.
Notable Features
Features include:
real-time notifications on Teams for JIRA updates
the ability to create, view, and update JIRA issues without leaving Teams
options for filtering and customizing issue feeds.
This JIRA service desk plugin allows for real-time notifications on Teams for updates in JIRA, making it an excellent addition to your JIRA plugins for project management.
Pricing Options
As for pricing, it generally aligns with your existing JIRA subscription and team size, and some basic features might be available as part of Chrome extensions for free.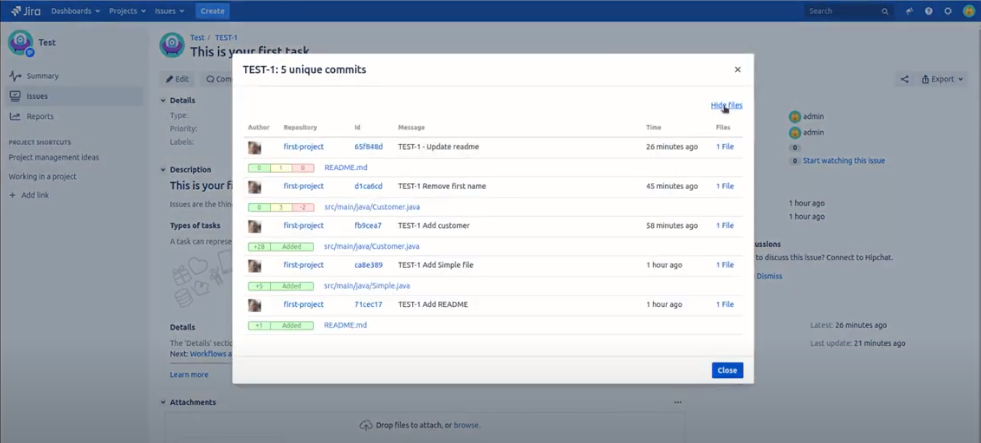 The Smart Git Jira Plugin is used for integrating Jira issue tracking software with the Smart Git version control system.
Notable Functions
This plugin allows users to perform the following tasks within Smart Git:
Reference Jira issue keys directly in commit messages and have them automatically linked to the respective issues in Jira for increased traceability.
View and search for linked Jira issues directly within Smart Git.
Operate on context switching easily and update the status of Jira issues directly from Smart Git, such as transitioning an issue from "In Progress" to "Completed" when completing a related commit.
Overall, the Smart Git Jira Plugin enhances the workflow and collaboration between developers using Smart Git and teams using Jira for issue tracking and project management.
Pricing Options
It is free for teams of up to 10 users.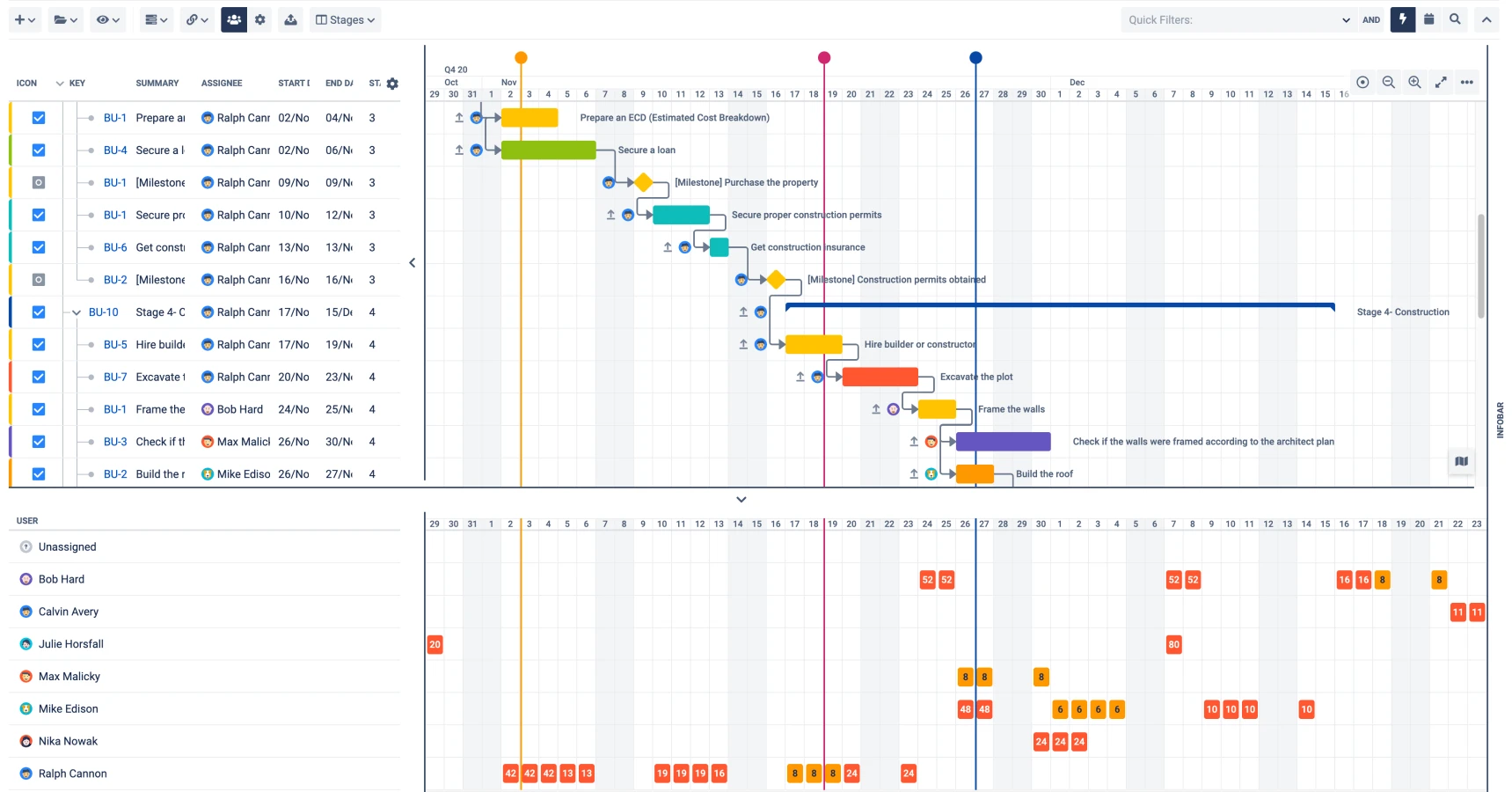 BigGantt Jira Plugin is a powerful and easy-to-use Gantt chart plugin for Jira that helps teams visualize, plan, and track their projects.
Notable Features
It offers a wide range of features, including:
drag-and-drop interface for easy task management
critical path visualization to identify and mitigate risks
auto-scheduling to keep your project on track
multiple view modes to customize your workflow
export to Excel and MS Project for seamless collaboration.
Pricing Options
BigGantt is available for both Jira Server and Cloud, and it is free for teams of up to 10 users.
Jenkins Jira Plugin: Upgrade Issue Tracking Processes for Free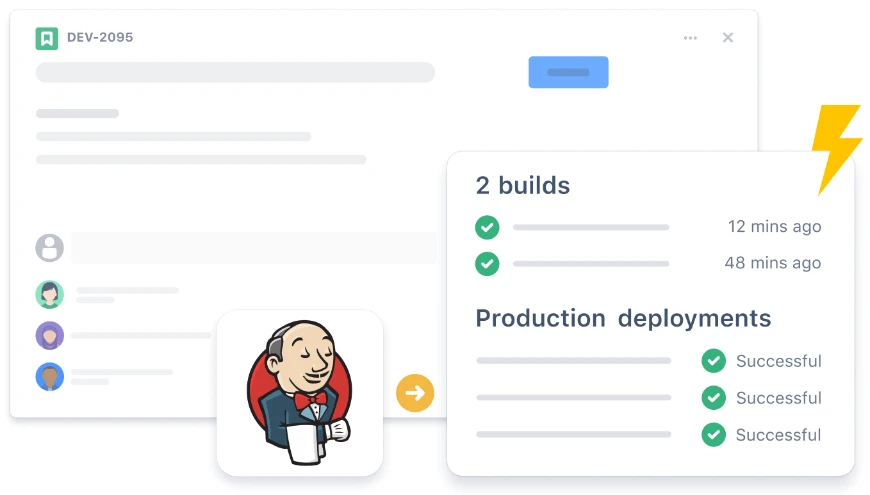 Jenkins Jira Plugin is a software integration that allows users to connect and collaborate between Jenkins and Jira.
Notable Features
It offers features, such as:
automatic issue linking
synchronizing build information with Jira tickets
displaying Jira issue details within Jenkins.
Pricing Options
This plugin is available for free and is a valuable tool for teams looking to streamline their software development and issue-tracking processes.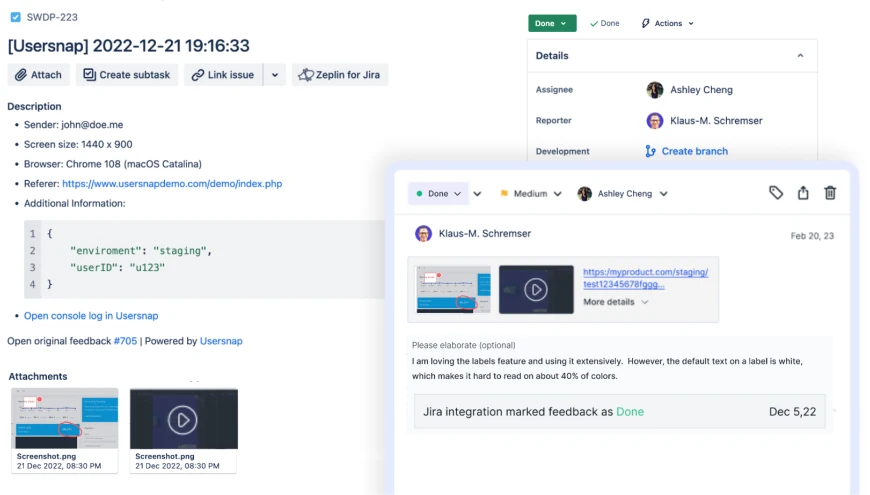 The Usersnap Jira Plugin serves as a bridge between Usersnap and Jira, enabling a range of functionalities commonly found in Chrome JIRA extensions and JIRA cloud plugins.
Notable Features
Users can submit visual feedback with screenshots, screen recordings, and annotations.
Each feedback item includes contextual data such as the user's browser, device, and operating system.
Feedback items are automatically created as Jira issues, and updates to the issues are reflected in Usersnap.
This plugin stands out for its ability to automatically sync screenshots, annotations, and customer feedback from Usersnap to Jira issues, streamlining the bug reporting and product development process.
Pricing Options
Usersnap Jira Plugin is free and available for both Jira Server and Cloud.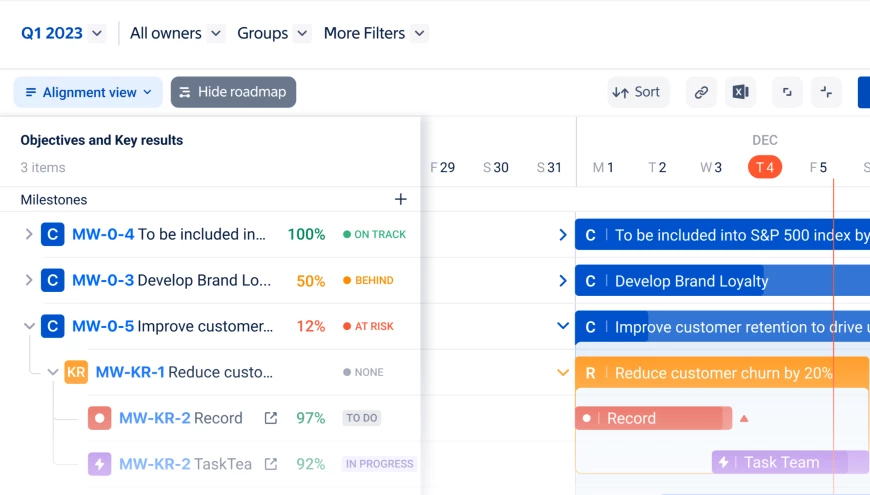 The OKR Board Jira Plugin integrates seamlessly into your Jira workflow, allowing you to link objectives directly to Jira issues for better alignment and tracking. It offers real-time analytics and performance metrics for each key result. It unlocks access to multi-level planning features that foster collaboration among teams and departments.
Notable Features
setting OKRs for any period (year, quarter, month, etc.)
linking Jira issues to OKRs to track progress automatically
viewing OKR progress at a glance with Kanban boards and charts
drilling down into OKRs to see individual task details
collaborating on OKRs with team members and stakeholders
These functionalities work in concert to provide a comprehensive OKR management system within the Jira ecosystem.
Pricing Options
Free for teams with 10 or fewer users.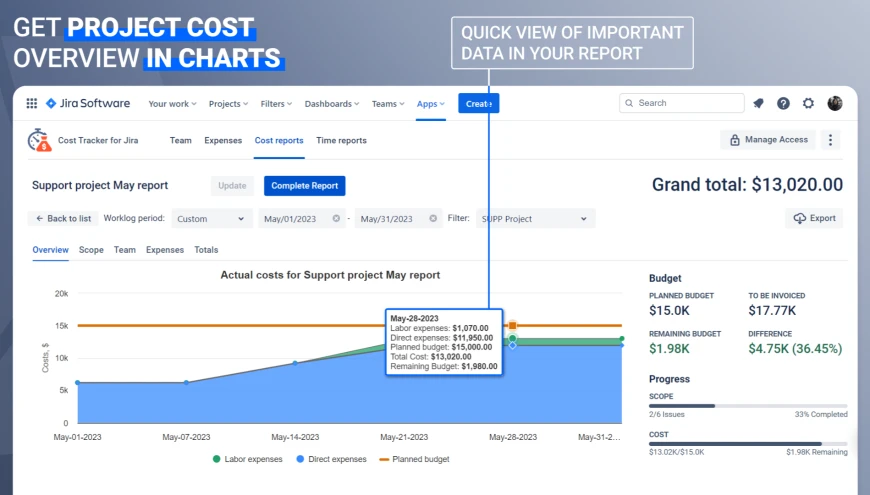 The Cost Tracker Jira Plugin is an extension designed to integrate financial management and cost tracking directly into the Jira platform for monitoring project expenses in real-time.
Notable Features
It enables users to streamline:
budget tracking
cost forecasting
resource allocation by operating on accurate metrics.
Cost Tracker Jira Plugin serves as a key tool for project managers and financial stakeholders aiming for more efficient budget control and financial visibility in their projects.
Pricing Options
Free for teams with 10 or fewer users.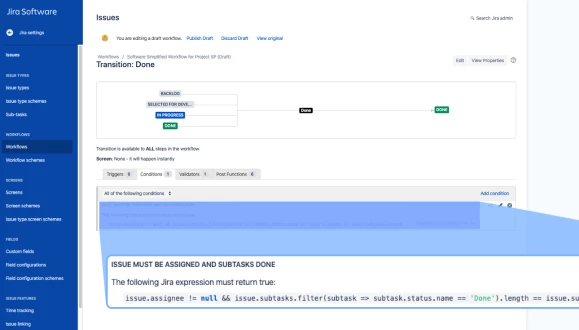 ScriptRunner Jira Plugin is a powerful automation tool that allows you to extend the functionality of Jira with Groovy scripts. Groovy is a Java-based programming language that is easy to learn and use, making ScriptRunner accessible to a wide range of users.
Notable Features
It offers to:
streamline operations with automated notifications, email actions, and bulk editing
trigger workflows
get fine-grained control over permissions and access level
facilitate better decision-making with custom dashboards and reports
enhance UX through custom Groovy scripts
utilize Jira Query Language (JQL) for more precise issue tracking and reporting.
Pricing Options
Free for teams with 10 or fewer users.
Easy Agile Jira Plugin: Remove Double-Handling in Project Management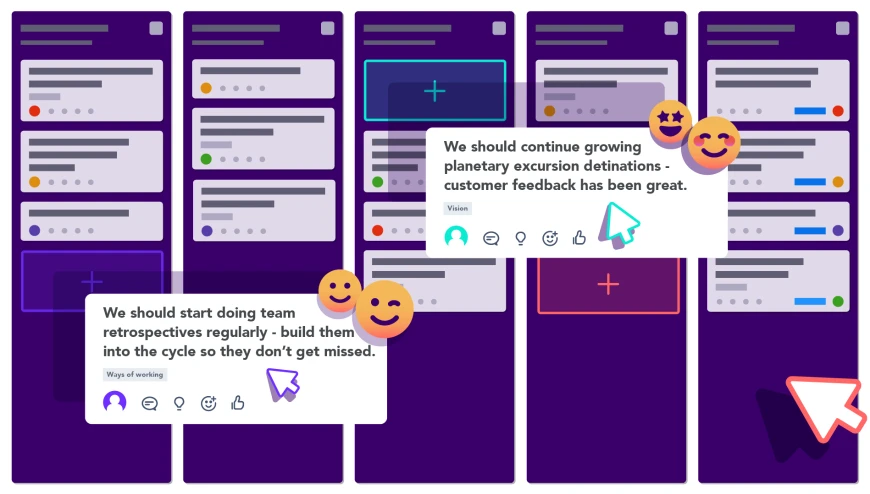 Easy Agile Jira Plugin is a versatile extension for Jira Software and Jira Service Desk that simplifies agile planning and execution.
Being a specialized tool, it aims at improving Agile project management workflows in Jira. It offers a suite of features such as user-friendly story mapping, roadmapping, and Agile board enhancements, which complement functionalities provided by other JIRA misc workflow extensions.
Notable Features
Its key features include:
visual boards
Sprint planning templates
burndown charts
automated backlog refinement.
Pricing Options
With a 30-day free trial, the pricing starts at $2,800 per year for 50 users.
Steps to Install and Configure Jira Plugins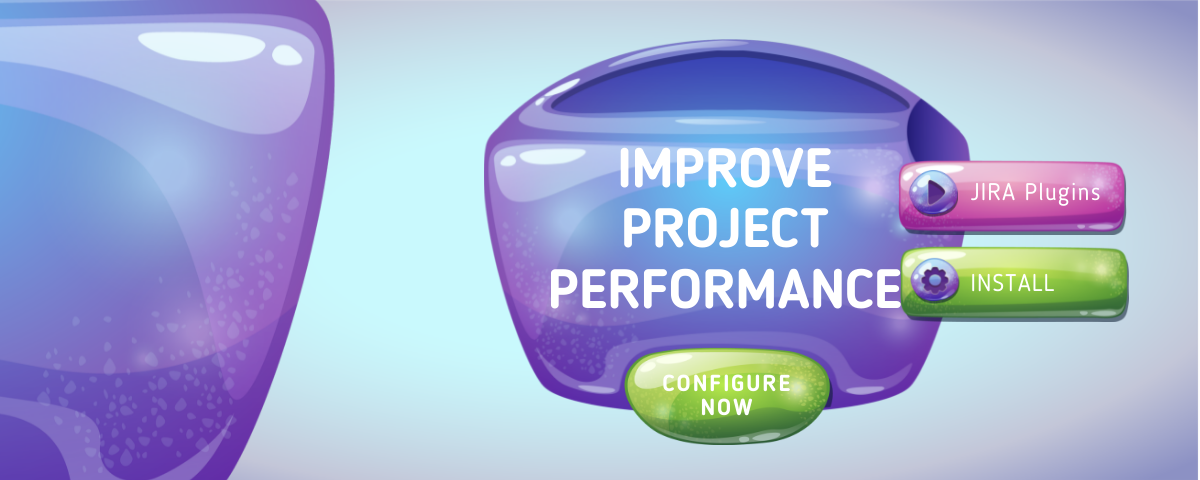 Access your Jira account as an administrator.
Go to the Atlassian Marketplace and search for the desired plugin.
Review the plugin details and make sure it is compatible with your Jira version.
Click on the "Get it now" or "Buy now" button to initiate the installation process.
Select the Jira instance where you want to install the plugin if you have multiple instances.
Review the terms and conditions, then click on the "Continue" button.
Wait for the installation process to complete, which may take a few minutes.
Once the plugin is installed, you will see a notification confirming the successful installation.
Now, go to the Jira administration area by clicking on the gear icon in the top-right corner and selecting "Jira settings."
In the left-hand menu, navigate to the "Add-ons" section.
Click on the "Manage add-ons" link to view all the installed plugins.
Find the newly installed plugin in the list and click on its name to access its configuration settings.
Configure the plugin according to your requirements by adjusting the available settings and options.
Save the changes once you have configured the plugin to your satisfaction.
Test the plugin functionality by accessing the relevant features or functionality in your Jira instance.
If needed, refer to the documentation or support resources provided by the plugin developer for further assistance.
JIRA Plugins Installation, In Brief
To summarize the process of installing and configuring Jira plugins, there are typically six steps:
Log in to Jira as an administrator.

Go to the "Administration" menu and select "Add-ons".

Locate the "Manage add-ons" option and click on it.

Click on the "Upload" button and select the plugin file you want to install.

The plugin will be installed, and you can then configure its settings to suit your needs.
Conclusion
In conclusion, selecting the best Jira integration add-ons for your project management needs involves careful consideration of several factors, such as:
team size
budget
required functionalities
ease of use.
However, the top ten add-ons we have discussed here represent some of the most effective solutions currently available in the market.
Each of them provides unique features and benefits that can significantly boost your team's efficiency and productivity.
Why not take advantage of these resources and choose the ones that align best with your goals and objectives right now?