10 Fascinating Time Tracking Apps That Will Help Your Business Grow
Online time tracking services belong to the instruments that can provide meaningful metrics and, overall, can greatly contribute to business upscaling. Read on to know what 10 time tracking apps will be surely helpful in building growth strategies and why.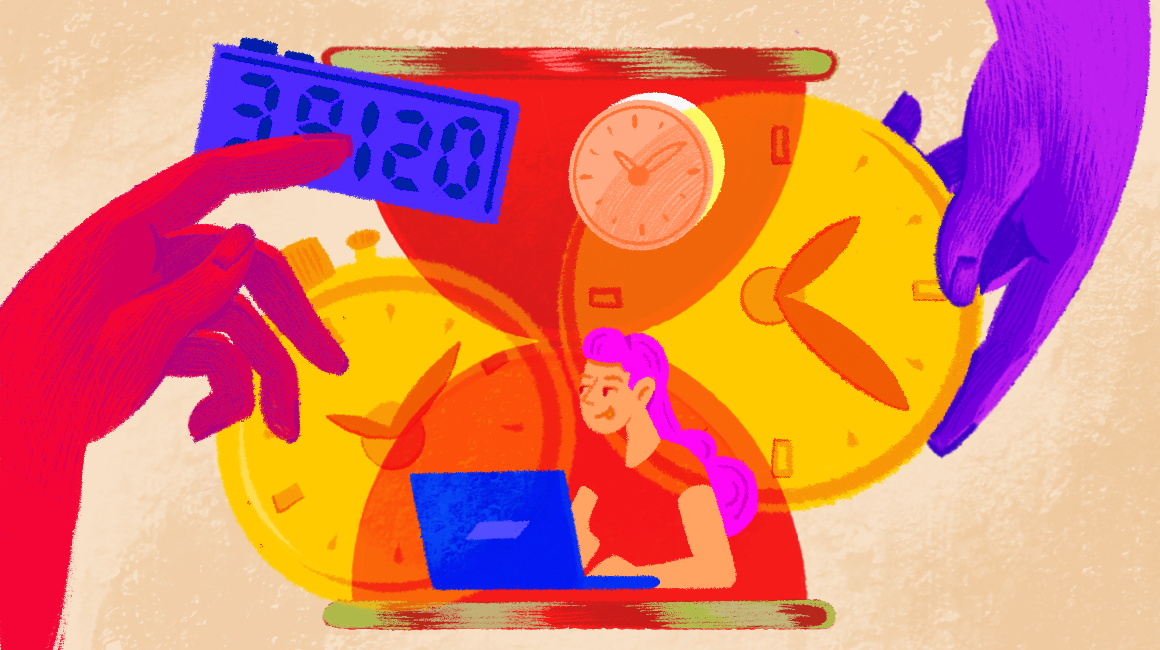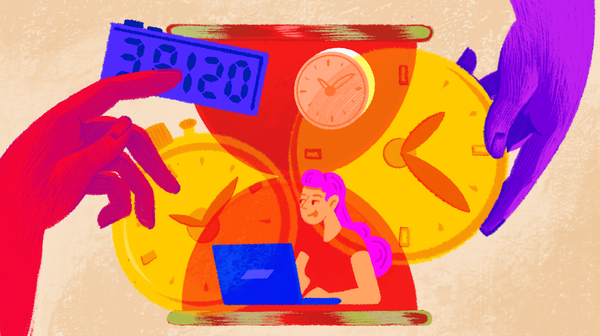 The question of business expansion and growth is on the agenda of all the companies striving for success. Even the well-recognized business empires like Amazon include further growth into the list of challenges that must be addressed today for the sake of maintaining high quality service tomorrow.
Among the essential financial numbers that define the chances of business growth and scaling, understanding the business profitability of the company stands out because it requires not only analysis of profits and losses but 'decoding' them in the context of time metrics as well.
Online time tracking services are the ones you need as they belong to the instruments that can provide meaningful metrics and contribute to business upscaling greatly. The implementation of time tracking software shows positive results across any industry when it comes to:
optimization of work routine
creating a foundation for employees' perfect work life balance
digitalization of companies and services
the precision of time and resource allocation
accurate estimation of project budgets
pipelining management of onsite and remote workforce.
It makes the incorporation of time tracking software in work processes crucial in entrepreneurial decision-making. Below we discuss what time trackers are easy to use as the tool of business growth and why.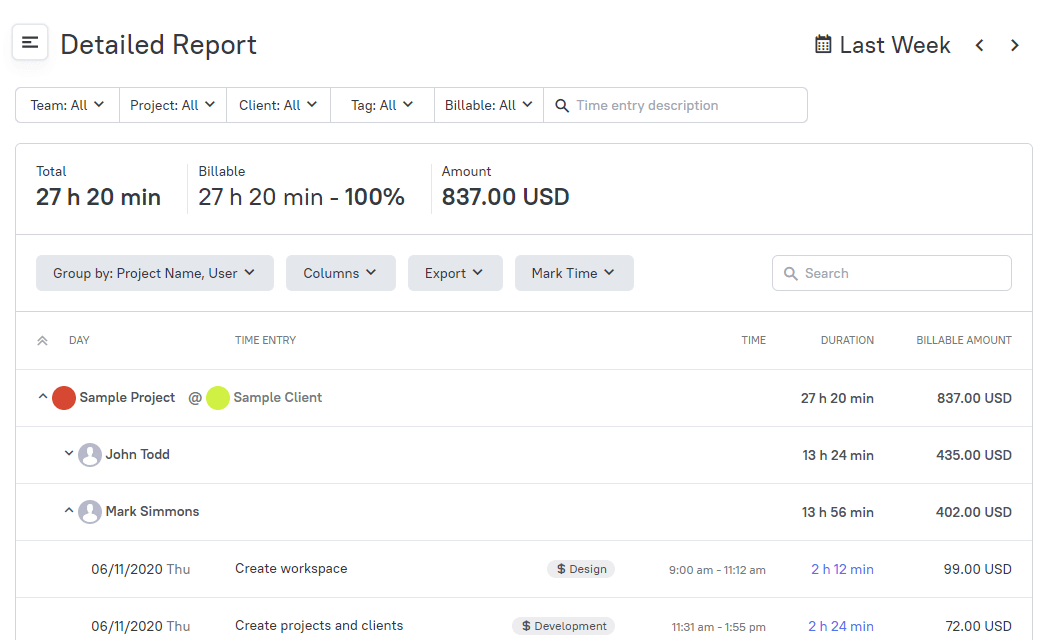 The best way to stop wasting time on managing time is to apply TMetric: its advanced functionality enables businesses to address not only current productivity issues but gives insights for building proper growth strategies.
Aside from delivering flexibility by adopting a "log your hours when you can" approach, TMetric time tracking easily builds in businesses across any industry with the guaranteed result of accuracy and elevation of project management to a new level of velocity and transparency.
'Growth Activation' Capability includes:
automation of workflow management
diverse (summarized and detailed) reports on projects
time estimates for projects
email alerts for budgets
To see how it works, check the video below:
Pricing Overview: Available for free for a team of up to 5 members.
Overall, TMetric comes as the most powerful solution that helps you monitor and optimize your team's productivity and calculate growth-opportunity costs in terms of estimating budget and time metrics as well as allocation of resources required for business expansion.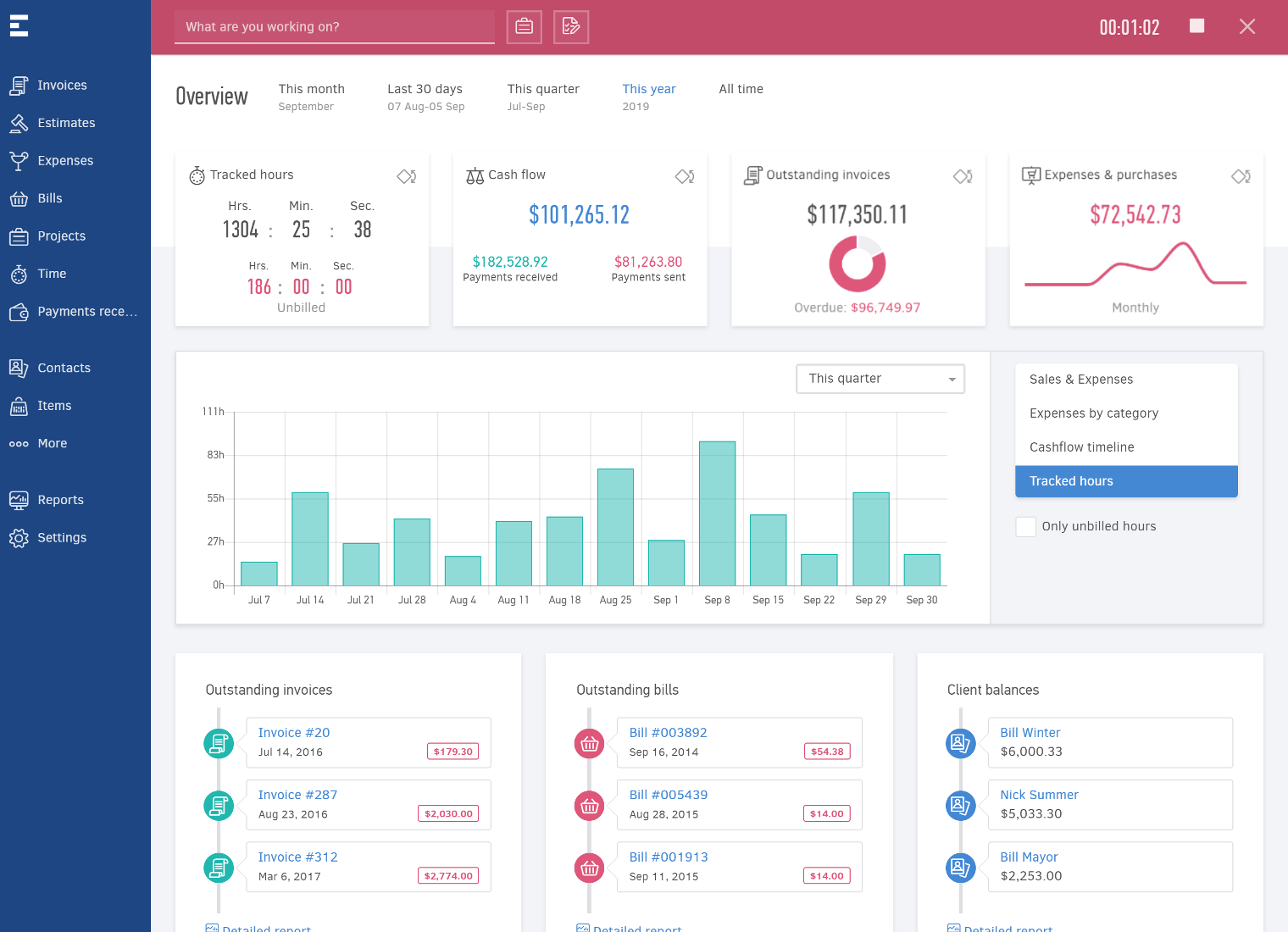 Besides the amazing product and service, the key driver of steady growth for any business is a thorough analysis of time-related data for a deeper understanding of the gaps in productivity. Elorus time tracking lets businesses explore their potential for growth without fail.
'Growth Activation' Capability includes:
registering time weekly and in blocks
extensive reporting on productivity
online invoicing
project time tracking
tracking payments and bills' status in real-time.
Pricing Overview: available for free for up to 5 clients. The Starter Plan costs $9.00 per month with a free trial.
Overall, Elorus increases business efficiency by letting you gain clients' trust with the introduction of timesheets by project, by tasks, or by assignees with a high level of granularity.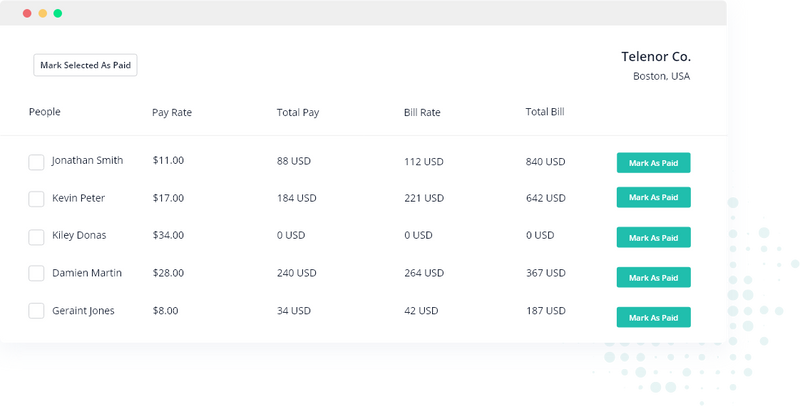 This is a time tracking tool compatible with both mobile and desktop that assists employers in monitoring teams' progress. The clientele of this time tracking service comprises over 500 agencies, development firms, e-commerce sites, and startups.
'Growth Activation' Capability includes:
the productivity tracking is measured by activity level on a daily or weekly basis
the service delivers tracked data in timesheets and reports
it also provides the option for random screenshots
for monitoring workers remotely, it has an option for GPS location tracking
calculating billable and non-billable hours is hassle-free and takes a minimum of time allocation.
Pricing Overview: It costs $3.00 per month, per user, with a free trial.
Overall, it is a productivity tool that ensures your business growth by providing precise time metrics and diverse monitoring functions that help unlock the potential of your business and maximize productivity onsite and remotely.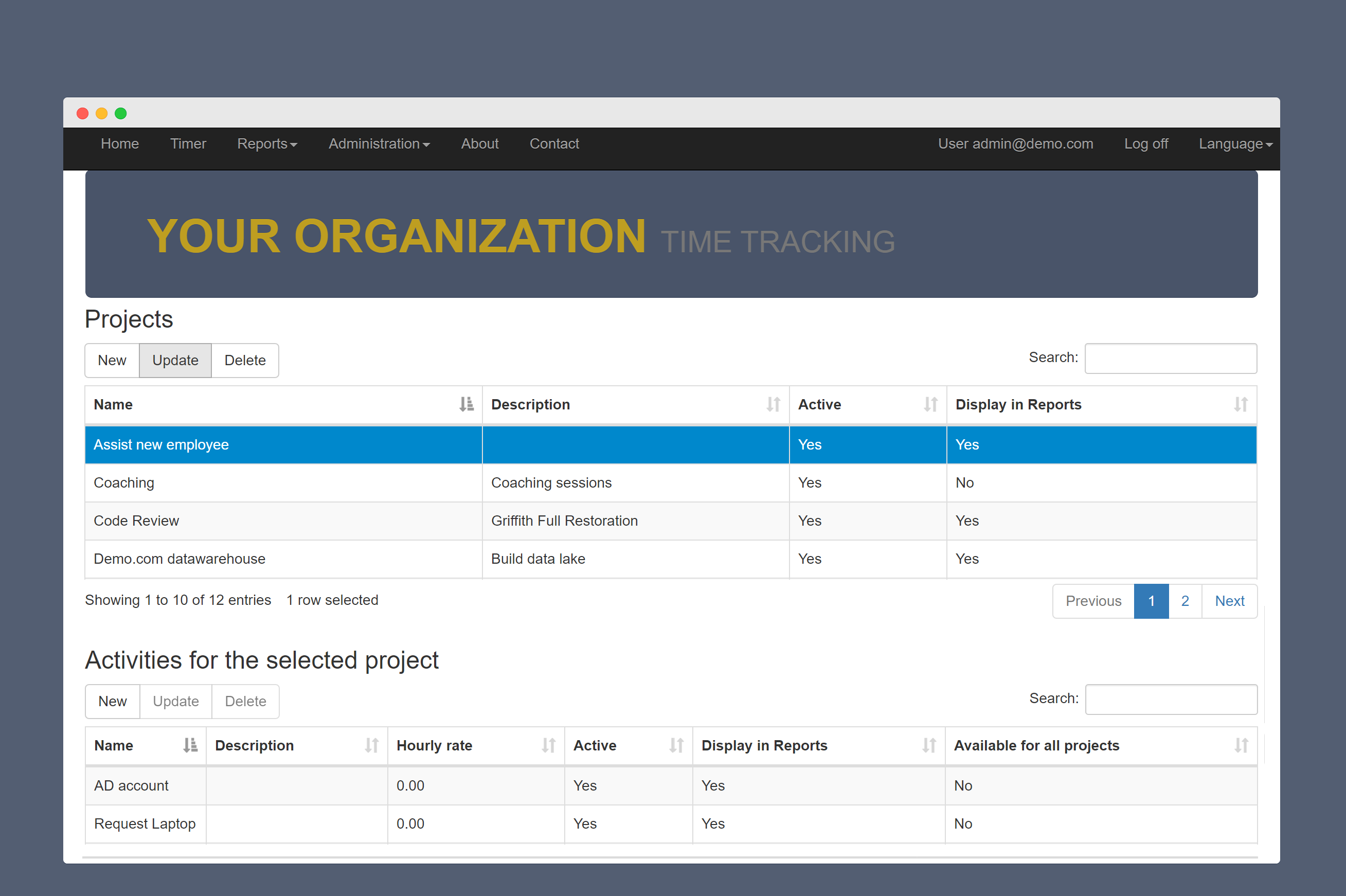 In case your major initiative is to propel the business to a new level of operations, why wouldn't you put thought into choosing the best toolkit to guarantee automation of administrative routine and optimization of workflow? With Project Hours, you can get exactly what you need for upscaling without overstretching your budget.
'Growth Activation' Capability includes:
reports in Excel
availability across platforms and devices
can define multiple users
simple intuitive timer feature
supports English and Dutch versions.
Pricing Overview: Costs are €2 per user per month after the trial period expiration.
Overall, this is an ideal online time tracking app for differentiating details on projects and creating task time and cost-related granular overviews.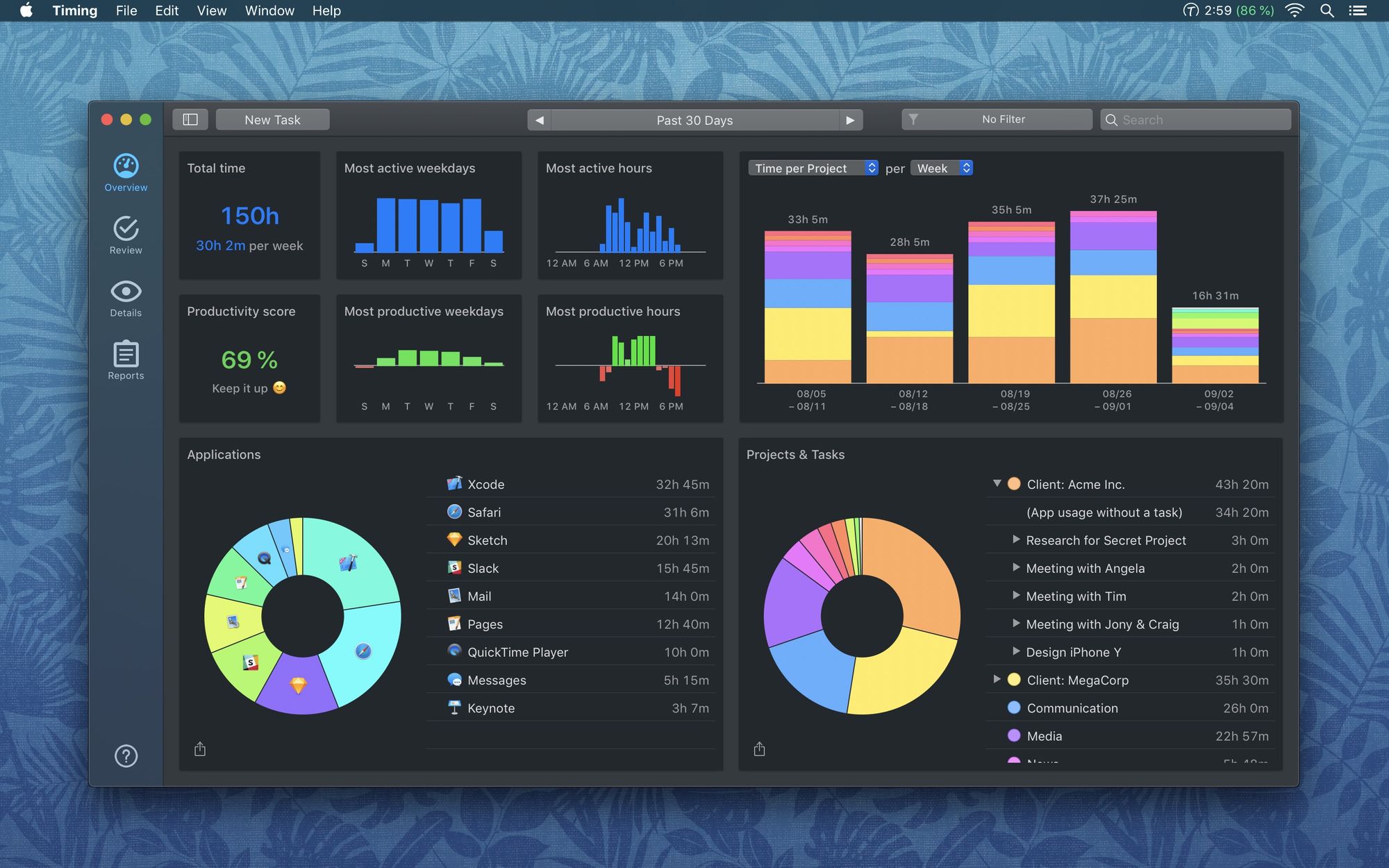 Businesses aiming at expansion need reliable tools for pressure-testing assumptions related to productivity and workforce management to turn them into building blocks for scaling and growth. One such tool is Timing which belongs to digital services that can deliver promises of increased productivity without fail.
'Growth Activation' Capability includes:
automatic time tracking on desktop and mobile
the option for manual time tracking is also available
a visual timeline of working hours
advanced task management functions
invites for team members
pre-defined categories for the facilitation of project management.
Pricing Overview: Costs are €6 per user per month if billed annually.
Overall, Timing is a tailored solution for addressing time tracking needs of the growing business providing a wide spectrum of customizable tracking and task management options.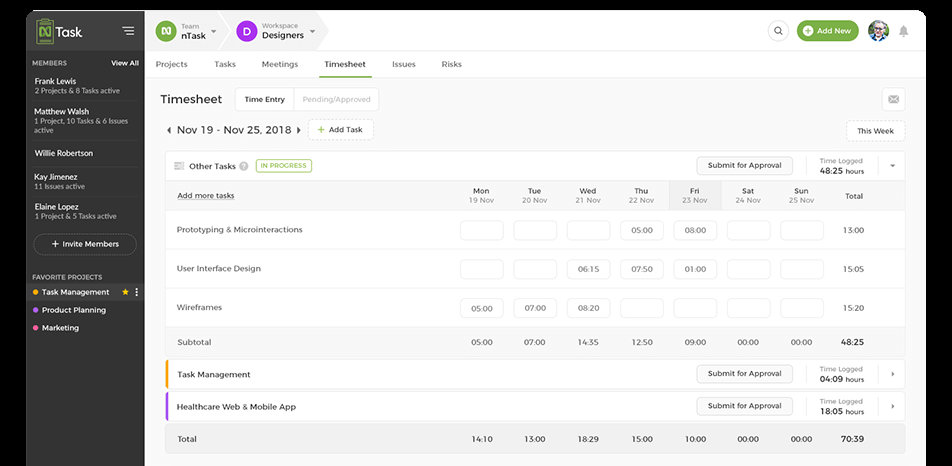 Managing and logging time for projects is made easier with nTask. Track the time for each task and generate editable timesheets that are shareable with your team. This tool is used to manage teams efficiently and help them focus on the deliverable.
'Growth Activation' Capability includes:
automatic time tracking
manual time entry
time estimates
timesheets management and approvals
Android and iOS apps are available
for tasks and project planning
integration with third-party apps.
Pricing Overview: Basic free plan, with unlimited tasks and time tracking. Premium plan at $2.99 per user/month with advanced projects and time management. Business plan at $7.99 per user/month with more controls.
Overall, nTask can help manage time for tasks and projects for any team size. It is ideal for remote and distributed teams to optimize workflows and seamless collaboration.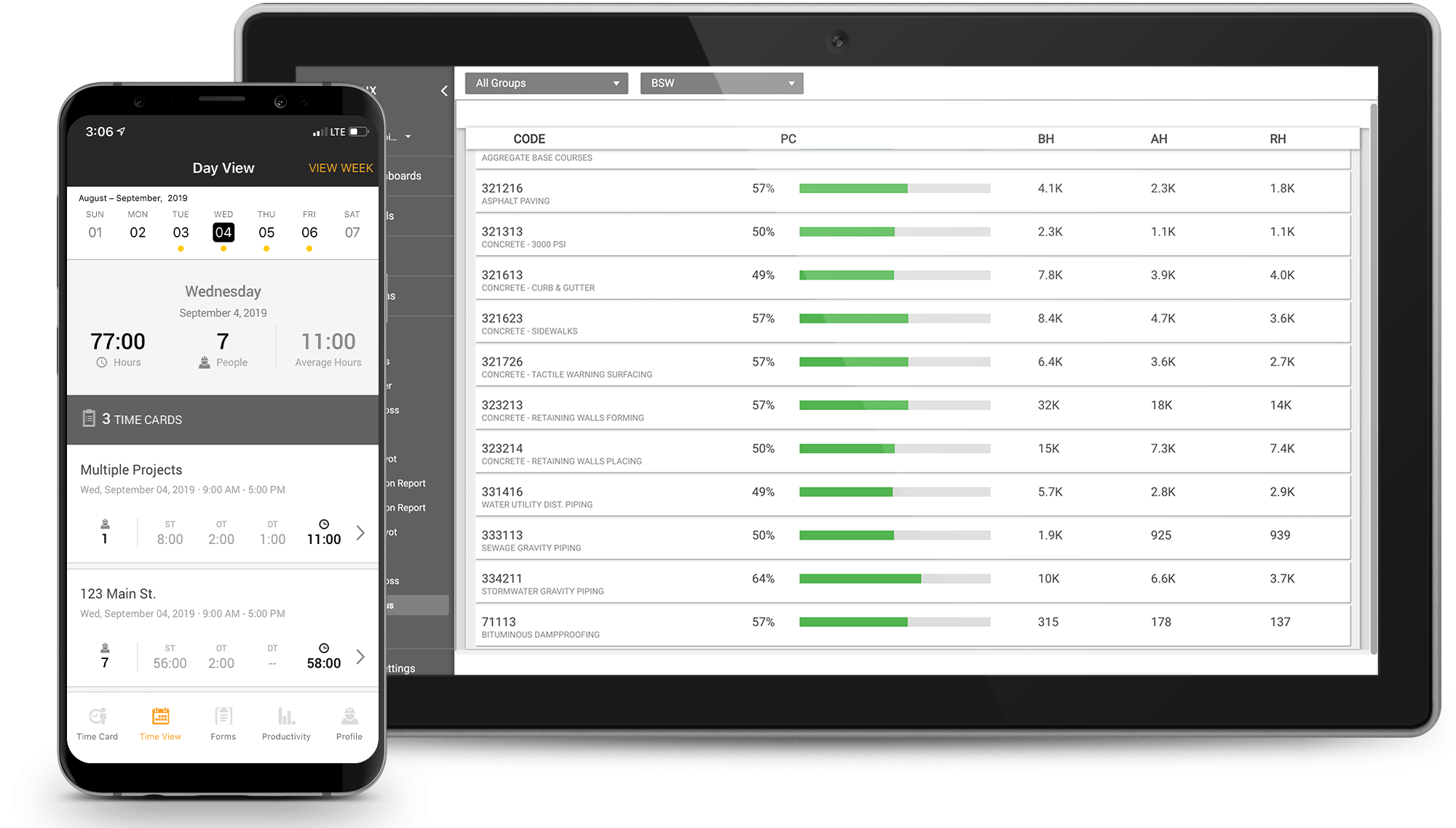 While building a solid brand with objective-based operations, businesses can greatly benefit from applying a simple, fast, and accurate timekeeping tool like Rhumbix, which was designed specifically for the construction industry and takes into consideration all the details pertaining to the digital timekeeping needs of the field management.
'Growth Activation' Capability includes:
automatic time tracking
offline time tracking
labor productivity dashboards
the option of specific-dated addition or removal of workers' names
codes for projects and jobs to ease the calculations and task management
direct integration into accounting software.
Pricing Overview: To get current pricing plans, contact Rhumbix for an individual consultation.
Overall, Rhumbix is an ideal niche tool for construction businesses and field workforce management that provides timecard summaries by day, week, and employee and optimizes time and resource allocation.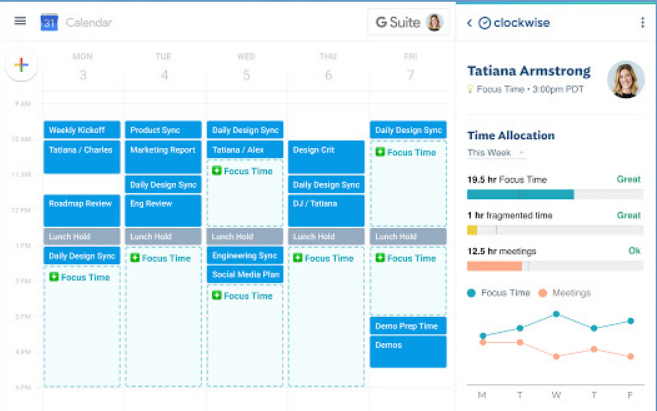 To take approaches aimed at a customer-focused improvement and, thus, expanding the market reach, businesses need to operate on meaningful work time metrics and automation capabilities of the services fed on work time data like Clockwise.
'Growth Activation' Capability includes:
automatic import of the timesheets into QuickBooks, which allows to automate the payroll processing
detailed reporting
biometric time clock
setting for tracking of billable and non-billable hours
time off management
electronic pay stubs.
Pricing Overview: Standard Clockwise Package costs start from $5 per month and user.
Overall, Clockwise is an intuitive and easy-to-use app that can boast great customer support in addition to the full-fledged capability of impeccable timekeeping.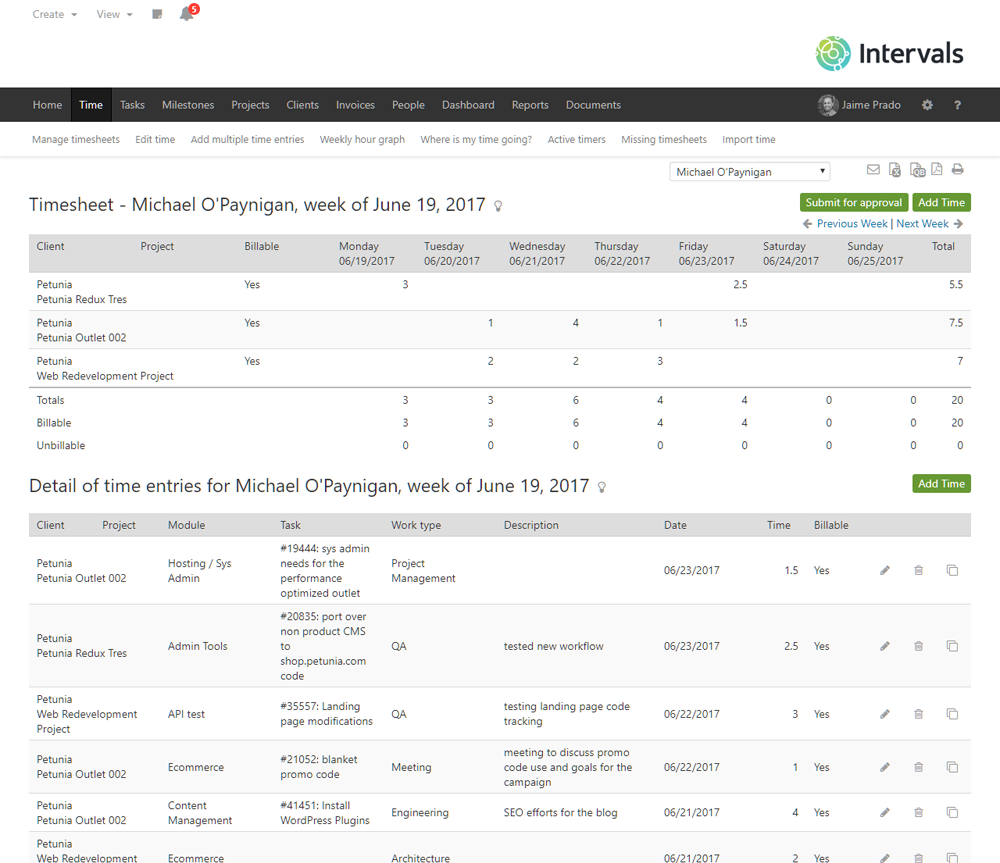 To remove gray areas of the business daily admin routine, it is advisable you choose a comprehensible tool like Intervals for tracking work time and bringing balance to the questions of 'what', 'how', and 'when' to strategize for ensuring the business growth.
'Growth Activation' Capability includes:
scheduling features in the calendar view
automatic time tracking
available on the mobile
data export for easy generation of invoices
multiple timers on tasks for different projects
email integration.
Pricing Overview: $29.00 per month for 3 active projects with the full scope of time tack and project management functions.
Overall, Intervals can help understand the projects and clients' profitability by utilizing the work data metrics and incorporating them in strategically implemented optimization of workflows.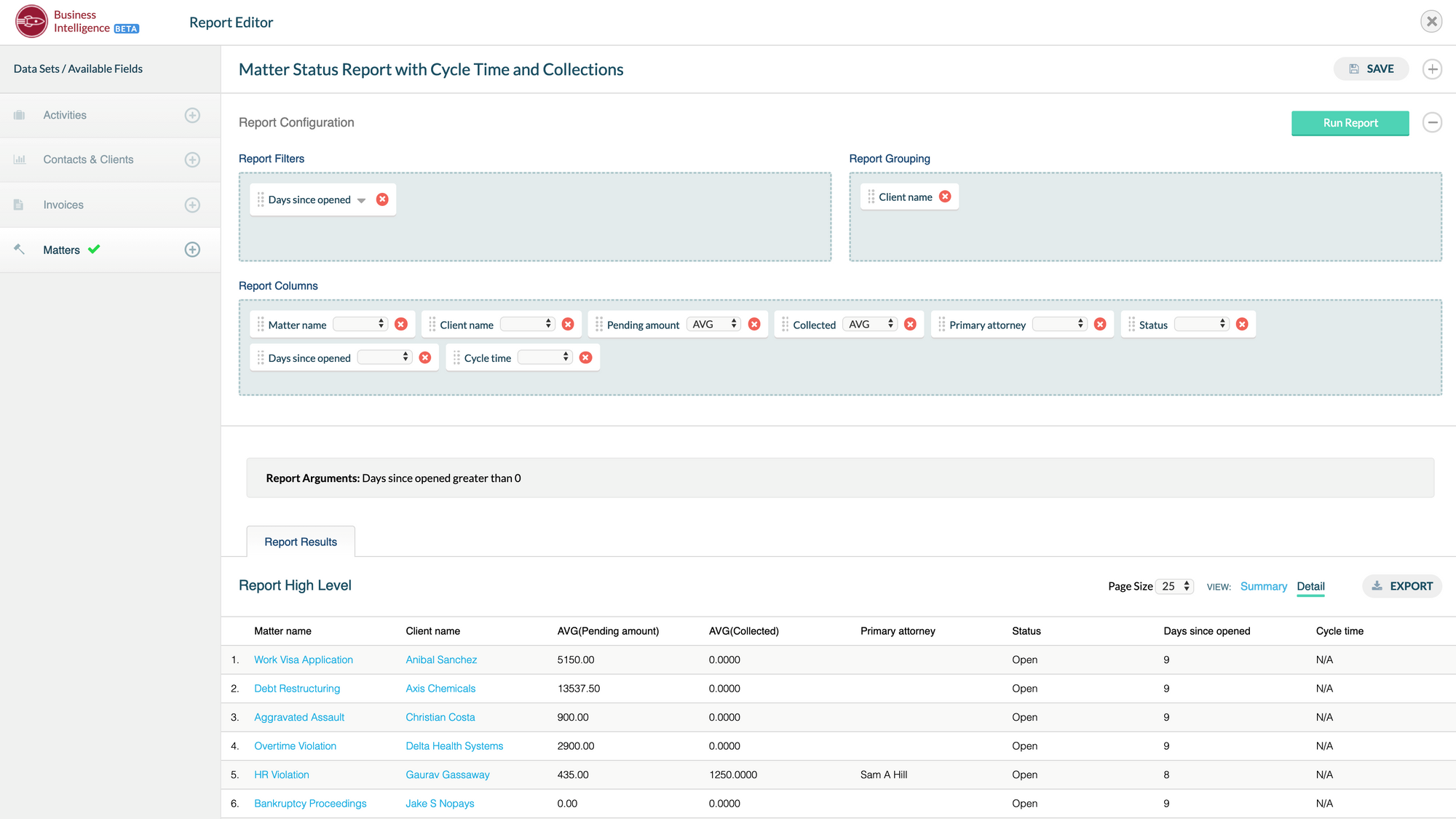 The company that expands its services and reaches new clients gets undeniable competitive advantages, which is of extra importance when we keep focusing on legal professional services. Rocket Matter is a unique tool designed especially for the legal industry that will fit the time management needs of both a legal startup and a big enterprise.
'Growth Activation' Capability includes:
automatic case tracking
automatic task assignment by templates
the document management features
time and billing management
payments modules
integration with Dropbox.
Overall, Rocket Matter tracking data can be applied in analysis for fostering better internal and external communication and considerable improvement of legal business productivity.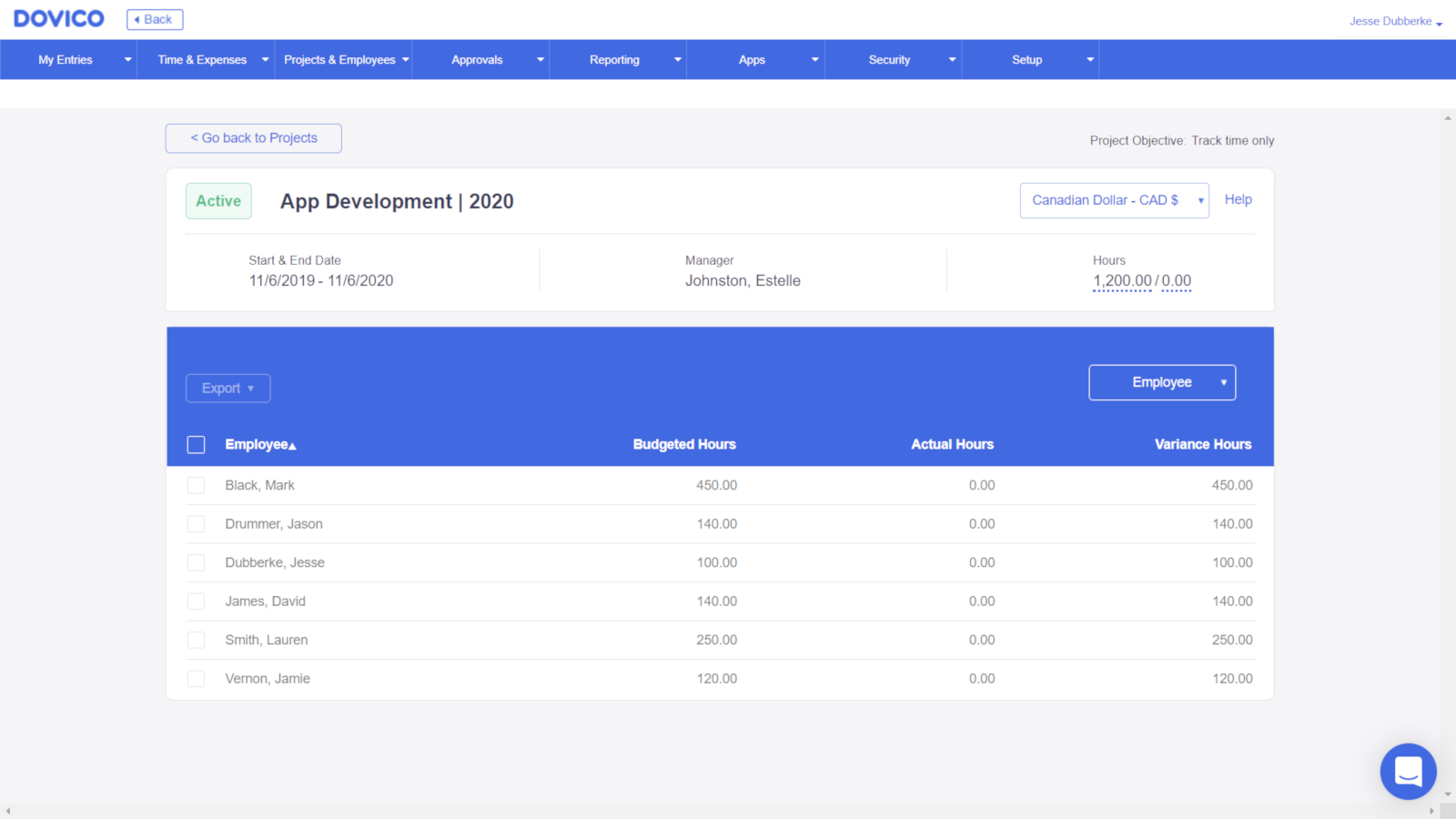 Dovico Timesheet assists businesses in monitoring task progress and tracking data related to billable time and job costs. It introduces a simple and intuitive online timesheet that employees can use to enter their work time on daily tasks and projects.
'Growth Activation' Capability includes:
real-time reporting
settings for project budgets
monitoring employees' work time
project billing.
Pricing Overview: Free apps in Android and iOS, with online chat, email, and phone support to assist in the app implementation.
Overall, Dovico Timesheet caters well to the diverse needs of growing businesses across various industries including healthcare, IT, engineering, non-profit and financial services.