16 Best Freelance Time Tracking Apps
What apps are the best for freelancers? With booming development of freelance time tracking apps, freelancers get the opportunity to enter any industry sector including project management, customer service, healthcare or software development.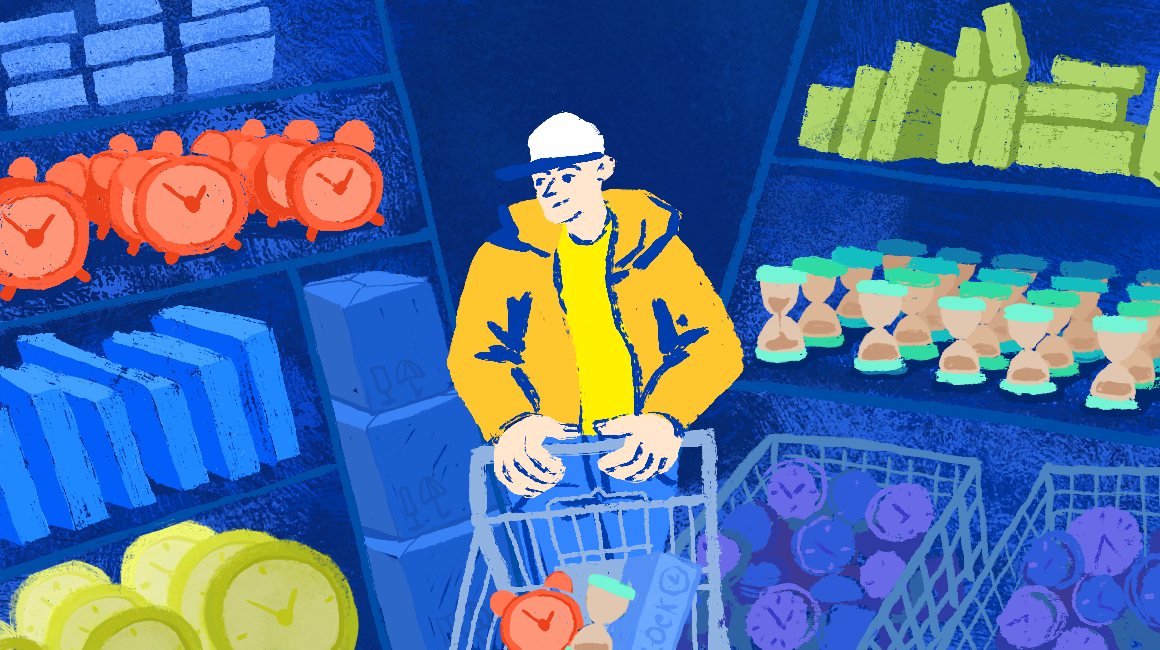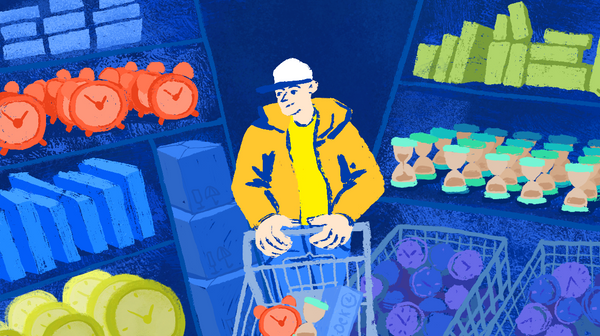 Freelancing became the default mode of income for 35% of Americans in 2018 due to the booming development of freelance time tracking apps that facilitate freelancers' entering the industries in all the top sectors including project management, customer service, software development, medical and health, to name a few.
Freelance time tracking: How it benefits your business

The great variety of apps offered by the tech markets enable freelancers to manage their workflow with ease regardless of the job sector but the question of staying accountable for the time spent is still prevailing.
Tracking time is an integral part of working on freelance projects of any scale due to their wide capability in terms of:
creating accountability of the work process
establishing grounds for building the trustworthy relations with customers
ensuring the timely payments for the performed projects
facilitating the work routine with keeping the data secure in one place
achieving work life balance with saving time on completing mundane tasks faster.
Freelance Time Tracking Apps

Below, you will find the list of 16 freelance time tracking tools that will perfectly fit freelancers' needs and help with freelancers' career advancement and personal productivity improvement.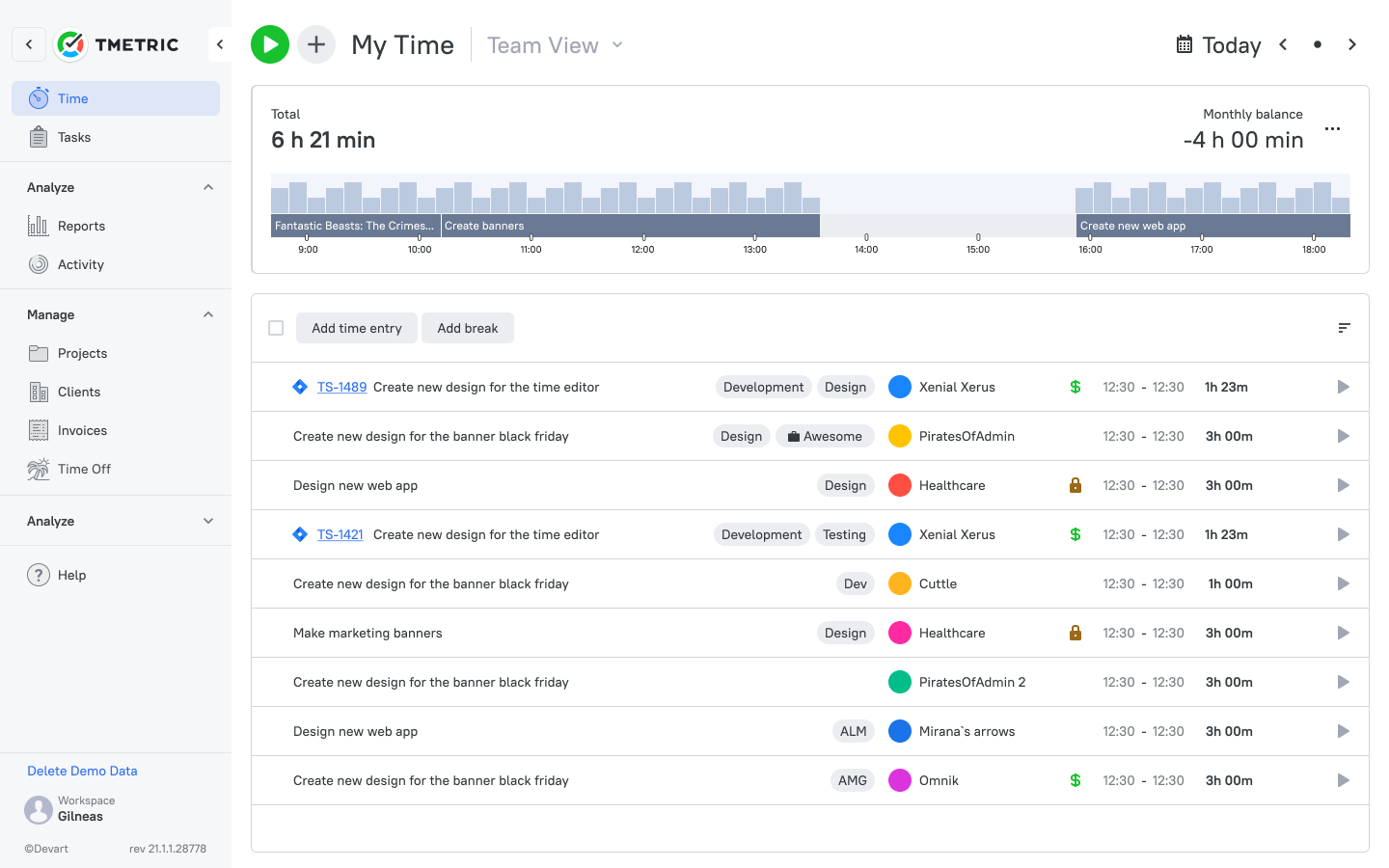 TMetric is a time-tracking application tailored to freelancers' business needs in terms of accuracy and functionality. It delivers you actual metrics for evaluating your productivity. In addition to tracking time with precision, TMetric generates intuitive reports on the utilized work time.
Its user-friendly graphical interface is packed with tons of useful features:
clients' billing and invoicing
works without an Internet connection
detailed reporting
projects budgeting
automatic time tracking with a visual timeline for a workday overview
screenshots for capturing activity level
cross-platform availability (Android, iOS, Windows, Linux, Mac)
integration with Quickbooks, Asana, GitLab, ZenDesk, Zoho, Trello, and 50 more services.
Pricing: free for the team of up to 5 users. Advanced features can be unlocked for $5 per month.
What makes it a perfect fit for freelancers: it allows freelancers to keep track not only of the time they spend while completing projects but also track budgets and expenses. TMetric helps send accurate invoices and get paid for every minute. Furthermore, with reports generated in a click, freelancers get feedback on their performance. It works as an evaluation tool for projects in terms of 'return on time and resource investment'.
MinuteDock is designed as a reliable timekeeping tool. Tracking work hours without having to make extra effort means that freelancers spend less time tracking and more time earning.
The customers gave it a raving 10 out of 10 in the 'Ease of Use' category. It provides online time tracking that is additionally featured with:
differentiating billable and non-billable hours
setting diversified billing rates
full project reporting.
Pricing: The monthly cost per user is $19.00.
What makes it a perfect fit for freelancers: it increases freelancers' business profitability with powerful reporting options enabling you to analyze time allocation and time utilization instantly. It can also boast seamless integrations with Quickbooks, Zero, and Freshbooks for hassle-free invoicing and client syncing.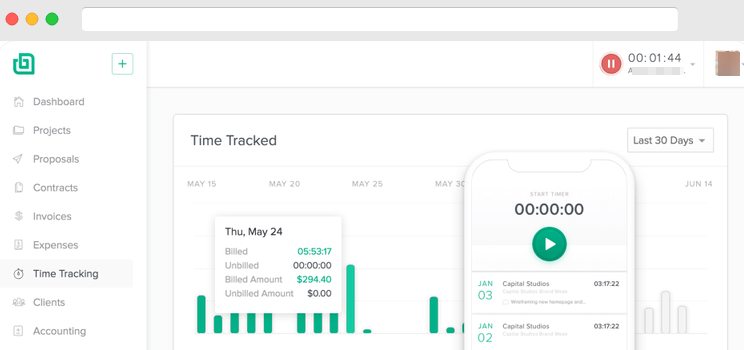 Bonsai is a robust app featuring project-based time tracking options. It makes freelancers' work hours easily billable, which delivers a new level of tracking time experience: you can bill time to your client with a click alongside rounding the time up.
Among the tons of useful characteristics valuable for performing freelance projects at best, it also features:
centralized timesheets
invoicing templates
cross-platform support
seamless incorporation into the workflow.
Pricing: On Bonsai Plus, freelancers get service for $16 per month paid annually.
What makes it a perfect fit for freelancers: it facilitates freelancers' work and assists in billing and invoicing without fail. Bonsai users can enjoy international coverage including the United States, Canada, the UK, and Australia with 180 currencies supported.
Tick is one-of-a-kind software that has a wide capability of tracking time on multiple tasks. Besides, this tool is ideally designed for recording time in case a freelancer is a part of the team collaborating remotely. Tick feature-set allows:
to assign different projects to different team members
to keep a project private only to the person working on it
to launch multiple timers to ensure that not a single working minute is lost
to access the time spent on tasks in timesheets
to set budget recurring projects
to prepare analytical reports. ‍
Pricing: Available on a free version for 1 project; for 10 projects, the monthly cost is $19.
What makes it a perfect fit for freelancers: Tick helps achieve time management excellence by providing multiple in-app timers running for separate projects. It also provides timecards, timesheet reporting, setting recurring projects, task planning, and estimating project budgets to keep freelancers' profitability under control.
In addition to automatic time recording, this time tracking application has the capability of powerful reporting and time planning tools for increasing the volume of work without extra time consumption. It uses the mechanism of visualizing the tasks on a single board and managing time by allocating it efficiently at the stage of scheduling the projects. It is featured with:
integrations with major project management platforms (for example, Asana) as well as communication tools (for example, Slack)
reports organized by data segments
automatic import of projects and notes from the task management tools
automatic time recording of time spent on tasks
support for the mobile app
Pricing: On a Personal Plan the monthly cost is $7.
What makes it a perfect fit for freelancers: Its planning capability enables freelancers to have an improved time tracking experience with timeboxing color-coded tasks, which greatly assists in completing work in accordance with the time estimates.
Paydirt is a time tracking app that lets you tap into the unbroken workflow easily. It also enables freelancers to apply tagging options so in case they need to retrieve some information pertaining to the project including time entries, they can do it by entering a single keyword. Its feature set includes:
intuitive interface
free invoice maker for Chrome
creating invoices with your branding
tracking of the received payments
online invoicing with the option to pay by PayPal or Stripe
Pricing: for 3 customers the cost is $8 per month.
What makes it a perfect fit for freelancers: Applying Paydirt integrations with PayPal and Stripe, freelancers have their invoices sent in over 50 currencies, which means they can get paid faster. In addition, it helps automatically track payments. If a freelancer searches for a tool with perfectly working invoicing options, Paydirt will be the top recommendation in the list.
Toggl has been holding the leading positions in the time tracking market for a long time. The reason behind its massive popularity is a creative design turning a tracking experience into fun. A freelancer has the opportunity to try it for free and unlock great opportunities for better time management. Toggl advocates the idea of 'unrestricted' entering time data so a freelancer can input work time afterward.
Its feature set includes:
integration with a calendar
project dashboard that shows estimated time against utilized time
time tracking across any platform or device
reporting by Clients
reporting by Projects
taking notes for creating briefs on the projects
Pricing: The Starter Plan costs $9 per month for one user.
What makes it a perfect fit for freelancers: Freelancers get total control not only of their work time but also of project budgeting for more efficient strategic planning. Toggl provides various options for managing projects and expanding your client's database but still maintains the simplicity of a time tracker not over-bloated with unnecessary functions.
My Hours is a time tracker suitable for freelancers striving for a one-stop shop solution for improving their time management skills and achieving efficiency in task management. The feature package of this app also includes automatic creating invoices with the option of sending them directly to clients.
It is featured with:
automatic time recording
mobile time tracking
setting hourly rates
invoicing
billing
generating detailed reports on tasks performed
Pricing: the monthly cost per user is $7. In addition, there is an option of testing the tool on a 30-day free trial.
What makes it a perfect fit for freelancers: It enables freelancers to set a job schedule and input time entries on the completed tasks. The other available option is clocking in for tracking tasks instantly. Its powerful mobile app lets perform projects within an uninterrupted work process. Viewing, searching, and exporting options packed in one dashboard facilitate work over mundane tasks and let tap into time data instantly.
Clockodo is a flexible time tracking app that addresses freelancers' needs ideally. It enables independent contractors to monitor their working time and provides full accessibility to time entry data. It is featured with:
recording with a stopwatch that enables a freelancer to track the amount of time spent on multiple tasks on a single screen
the unique option of a team calendar that helps plan and allocate resources for meeting deadlines hassle-free in case a freelancer collaborates with others remotely
timesheets for creating a better accountability
project time option of setting cost limits for a particular project and sending notifications in case the budget exceeds.
Pricing: $6.50 per user on a monthly basis.
What makes it a perfect fit for freelancers: Clockodo facilitates a work routine by providing diverse reports that are categorized by project, customer, employee, or time period, which means a freelancer can highlight the information relevant to the specific project.
It is a tool that helps remove any pondering on how exactly time data must be managed as it provides freelancers with a choice: you can opt for either manual or automatic tracking of your work time.
It also enables freelancers to invite clients to get access to monitor projects in real-time and see relevant information for creating transparency in business relations. Its feature set includes:
robust reports
data import
online time tracking
seamless integrations including the option of importing time entries from other time trackers
private dashboards with access to recent projects.
Pricing: Free on a Starter Plan for an unlimited number of projects.
What makes it a perfect fit for freelancers: it enables freelancers to interact with up to 10 clients and allows them to participate in big projects requiring collaboration with other team members remotely.
Clockify is the time tracking software that is best suited for performing freelancing projects. It is available on a free plan for an unlimited time and number of users and, hence, combines cost-effectiveness and wide functionality providing options of a full-fledged time management assistant. It is featured with:
availability across any device as it supports Windows, Mac, Linux, iOS, and Android.
reports breaking down the work time in the visual blocks
summary reports on tasks
wide integration capabilities
intuitive interface making the tracker easy to use
billing options
project budgeting.
Pricing: Free for an unlimited number of users and projects. For unlocking advanced functionality, the cost on Plus Plan will be $10 per month.
What makes it a perfect fit for freelancers: with data organized by categories, Clockify creates transparency and complete visibility of remote work. Being reliable and simple to use, Clockify provides freelancers with a tool for achieving work-life balance without effort.
Harvest is a great choice for freelancers as it enables contractors to keep control not only of multiple tasks but also of projects with multiple pay rates. Furthermore, it has a bundle of integrating options so in case a freelancer wants to create a digital ecosystem Harvest will fit in perfectly.
It is featured with:
billable and non-billable time options
project menu that lets you edit tasks by adding or removing them
reports that keep information on the total time spent on a project
invoicing options
availability on Android, iOS, macOS, web, Windows
Pricing: The cost of the Solo plan is $12 per month.
What makes it a perfect fit for freelancers: Freelancers can not only create invoices based on automatic time recordings but also use reports as an instrument for improving business productivity by analyzing the time entries in terms of time estimation against time utilization.
The insights that reports provide can be really helpful in achieving current goals as well as planning ahead. For example, in case some tasks consume too much time, it can push freelancers to make a decision to outsource this work or reorganize the work routine.
With its simple and intuitive interface and tons of useful features including GPS tracking, the Hubstaff time tracker needs little introduction. It removes any constraint on organizing freelancers' work environment. The dashboard lets you customize the view of options you will need for better time management. Its feature set includes:
generating reports on projects
creating invoices
projects budgeting
time tracking in the offline mode
project menu with a pack of useful options you can activate with a click
task planner panel that can be applied to keep imported data from other project management tools
Pricing: Hubstaff provides freelancers with a free plan (with limited functionality).
What makes it a perfect fit for freelancers: it works noiselessly in the background and stores the time entries and activity levels data that can be easily retrieved for performance analysis and improving freelancers' time management skills.
For managing freelancers' business productively, Timely is a great tool in terms of simplicity of use and a variety of available functions. One of its unique characteristics is an AI-based mechanism of automatic tagging the projects. Moreover, AI algorithm analyzes the tasks that were previously performed and automatically suggests time estimation once your work type is identified by corresponding tags.
In particular, freelancers will highly appreciate the following features:
computer activity tracking
tracking time spent in meetings
AI-activated algorithm that labels work by categories
locking timesheet entries disabling editing the data.
Pricing: It is available on a special plan for freelancers for $14 per user on a monthly basis enabling you to track up to 25 projects.
What makes it a perfect fit for freelancers: If a freelancer plans to grow their business, then incorporating Timely will be a wise decision as it lets track expenses and forecast the profitability of the projects easily.
To set productivity at max, a freelancer needs not only an accurate time recording app but a reliable multi-functional tool like DeskTime. It can automatically measure freelancers' productivity on a daily basis by analyzing the visited sites and applied programs. Thus, it helps prioritize tasks and allocate time for building business strategies more efficiently. It is featured with:
automatic time tracking for precise work time calculations
budgeting for monitoring profitability
tracking from a mobile app to eliminate any workflow interruptions
taking screenshots for increased accountability
tracking in the offline mode
providing integrations for creating freelancers' app ecosystem
Pricing: it is free for one user.
What makes it a perfect fit for freelancers: It will enable freelancers to regard time tracking as an integral part of the work process without any obtrusiveness and eliminate hurdles to achieving higher project profitability.
TopTracker is a simple straightforward tool for automatic time tracking that, for a customer's convenience, provides a Desktop app for Windows, Mac OS. Ideally designed for individuals and teams, it is featured with:
invoicing options
unified view of the performed projects
summarizing reports on productivity
screenshots (with blurring, upon demand)
options to tackle an unlimited number of projects.
Pricing: Free.
What makes it a perfect fit for freelancers: With clear reporting, freelancers can see how many non-billable hours pile up. One-click launch on time tracking helps create a smooth uninterrupted workflow and translate your time into income.
Final Thoughts

Time-tracking software enables freelancers to create a self-managed work environment easily and efficiently. Upon incorporating time tracking into their working routine, freelancers manage to increase their business productivity by gaining access to specific metrics. By choosing one of the time trackers from the list above, independent contractors get solutions for any time management issues.
Whether freelancers deal with a short-term or large-scale project, they will stay accountable and get paid on time by relying on a time-tracking tool of wide functionality. Diversified options neatly packed in a one-time tracking app allow freelancers to skip constant clock checks and stay accountable while performing the most challenging freelancing tasks.