25 Linux Apps for Everyday Use
Being one of the most versatile and secure operating systems, Linux provides the vast choice of Linux apps you can easily build into your everyday work for enhanced productivity. Find a great toolkit you can apply to facilitate your work and make it more productive.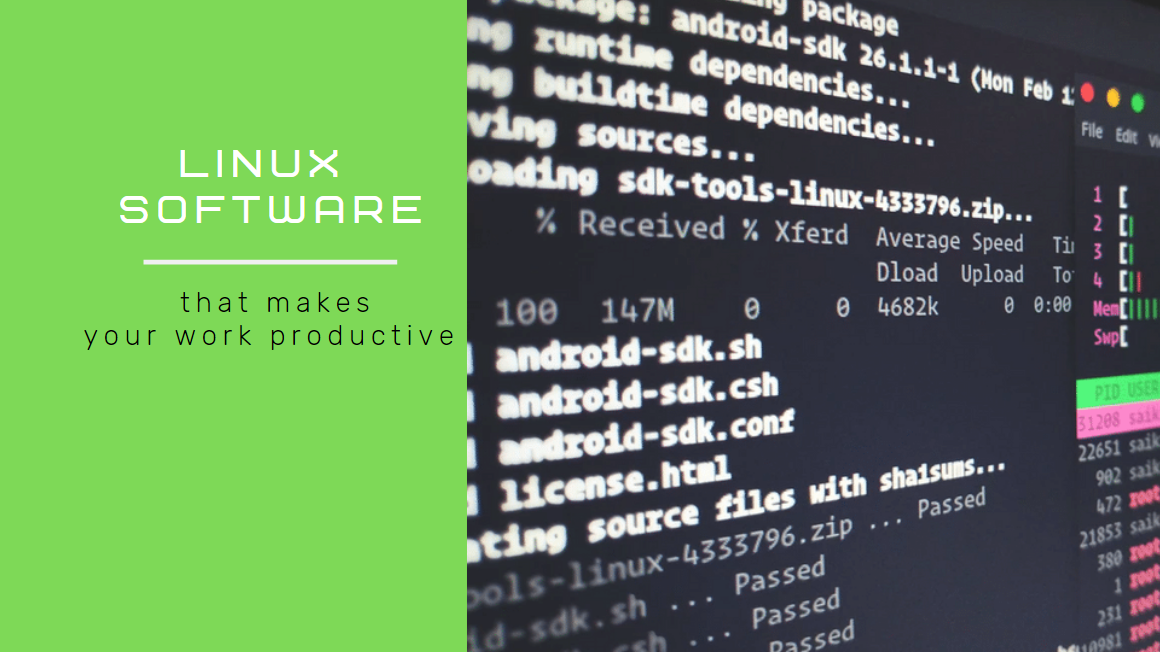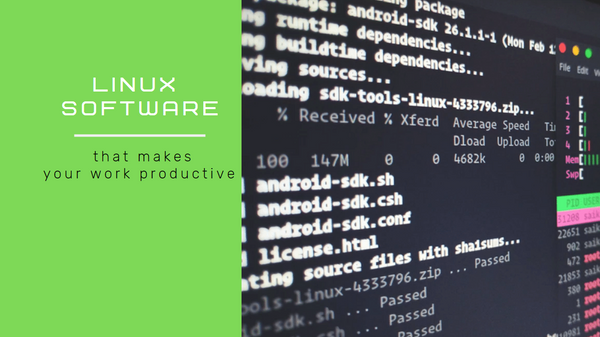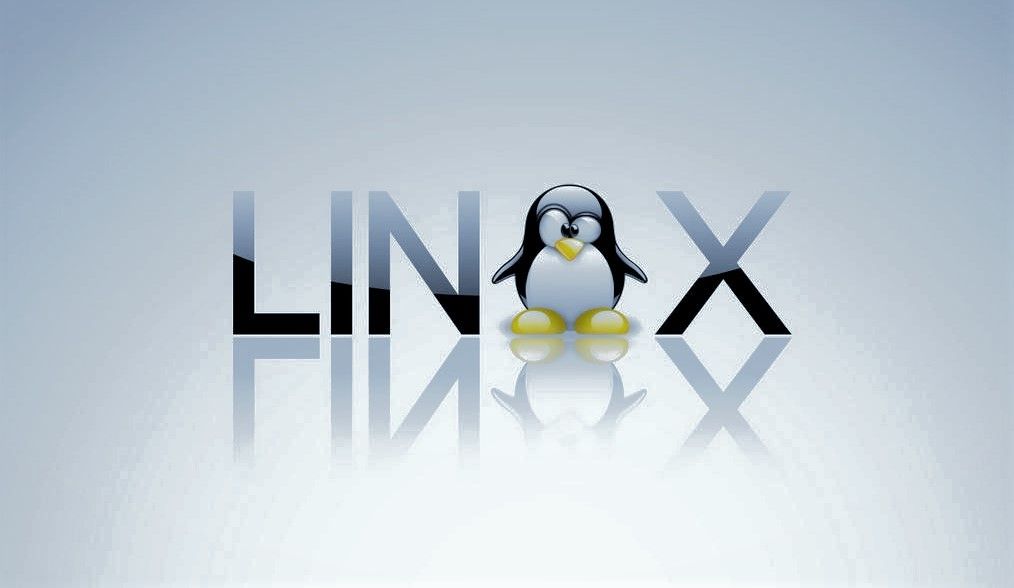 Linux is the only operating system that can claim the word 'customization' as its brand authentic characteristics. It offers a vast choice of Linux apps for everyday use.
Depending on your needs, you can tailor everything starting from your desktop environment to compiling your own drivers.
Add to these benefits a huge community of experts who are ready to address any related issues and provide solutions pertaining to hardware, and you have an idea of what stands behind Linux massive popularity.
Being one of the most versatile and secure operating systems, Linux provides the vast choice of apps you can easily build into your work for enhanced productivity.
Below, there is a great toolkit you can apply to facilitate your work.
Implementing these apps into your office environment can be game-changing when it comes to boosting business productivity.
TMetric: time tracker for Linux
This time tracker belongs to a Linux list software that enriches users' experience with accurate data on automatic work time calculations.
It has smooth integrations with 50+ services like JIRA, Asana, Redmine, etc. Besides, it can be applied when you need to calculate billable hours.

In addition to storing precise time entries on any task or project you are performing, it will let you generate diverse reports, create invoices, and keep working and storing your calculations even in the offline mode.
What you will love: It is a time tracker with a neat timeline marking your time entries and activity level throughout the working day. You will also appreciate its affordability which lets you enjoy the functions of this software for free for a team of up to 5 people.
pCloud: file storage
With Dropbox limiting support for Linux, choosing an equally good alternative might seem like a challenge. But as soon as you try pCloud, you will forget your fears.
It works as a virtual drive with the capability of extending the available space on your device up to 2 TB(!). Now, you do not have to worry about starving yourself of enough storage or keeping your files synced.

What you will love: In addition to all the benefits pCloud has, you can back up your Dropbox account to pCloud in two steps with opening your account from the web application my.pCloud and going to BackUp to initiate the process for Dropbox files.
Skype: chat messenger
This tool needs no introductions as it keeps its leading position as a reliable and secure communication platform.
It presented a client for Linux as the universal Linux app packaging format, which means that Skype reaches Linux users directly and enables them to make free video and voice calls and send instant messages and files.

What you will love: developers of Skype provide users with a seamless experience by enabling the snaps' roll-back feature, which makes it possible to work on the previous version in the event of a bug without session interruptions.
Skype will work natively on all Linux distros supporting snaps with Linux Mint, Manjaro, Arch Linux, or Debian included.
GParted: partition editor
It lets you perform a multitude of operations with your hardware including creating partition tables, moving, deleting, and resizing partitions, and enabling and disabling partition flags.
The functions you can choose among are clear in terms of naming, and it reduces the time of learning the navigation to the minimum. You can start enjoying the app almost instantly as it is available for download by clicking on the installation link.
What you will love: GParted has a very simple interface, which adds to the rich list of benefits of recommending this app for working on Linux.
QOwnNotes: markdown note taker
It is a free open-source plain-text notepad. It has Markdown support, and it perfectly integrates with its ownCloud.
Its interface has multiple functions enabling adjustments for creating the toolkit ideally tailored to a user's individual needs. The app gives access to a large number of configurations that can be saved in a special file.

What you will love: With its diversity of available formats (including PDF), it is a perfect solution for users who love writing. It also works as a to-do list manager for Linux.
ClickUp: productivity platform
Providing its impeccable service with 100MB storage at hand, this free app is a great project management and productivity solution for translating your performance into specific metrics.
It will keep you accountable and enable you to work stress-free even when meeting tight deadlines. It also provides relevant analytical data pertaining to the performed projects so that the user can polish their forecasting and estimating abilities to perfection.
What you will love: When using the ClickUp platform, you can assign several team members to a project, automate recurring tasks, and customize statuses so that you do not have to incorporate any additional tools into your workflow for monitoring the progress of the project.
PowerTOP: laptop battery optimizer
It is a handy tool for identifying the problem in case your laptop battery is draining too fast without a reason. It shows the distribution of power usage among programs that are currently running on your device.
Besides, it can indicate the cases of low-level power management.
What you will love: The device stats can be generated in a click as a report on power usage by categories and percentage. Overall, implementing PowerTOP as a Linux tool within your work apps ecosystem will let you spot issues with power distribution and battery management without any time losses.
Pinta: drawing and image editor
It is a Linux alternative to MS Paint. This free app is not bloated with extra functions: its basic interface allows you to draw and edit images on the spot without prior time investments into learning the software navigation.
You can create images from scratch using brushes and other tools that can be of assistance to you in manipulating visual pieces on Linux.
What you will love: It is a simple but powerful software that makes creating and editing visuals an easy mission (its feature set includes tools for drawing freehand, lines, rectangles, and ellipses that you can tweak with lots of effects and filters).
Pinta is multilingual and supports over 55 languages.
Text predicting is the tweak for business and personal productivity. Imagine how much typing you do within a day: templated emails, recurring tasks, pieces of code, etc.
These tasks are time-consuming. So why not optimize them with just a few keystrokes? How? With AutoKey, you get a reliable tool with text expansion options that can save you hours of typing.
What you will love: In addition to the fact that the text expansion apps available on Linux are presented in a limited number (meaning that AutoKey will feel like an absolute catch), you will be able to automate the typing process.
Now, your main focus will be on problem-solving instead of utilizing time for a mundane task like typing.
KDE: desktop customizer
If you are choosing Linux as the preferred operating system then you might first think of what graphical package manager to choose. KDE is reputed as the most configurable desktop interface.
Furthermore, now lots of apps in the distro repositories are pre-designed to be KDE-friendly. KDE is featured with a highly customizable interface that is accessible from any operating system.
What you will love: Customizing options are not restrictive and are applicable beyond desktop settings. You can configure any of the KDE applications (for example, you can easily make the toolbars visible or hidden).
With having been downloaded over 67ooo times, this app has a great number of users appreciating the diverse font editing options of this software.
The ongoing development of the software is being done (only within the current month, the number of code changes reached 12).
What you will love: This command-line and graphic font editor runs on various computer operating systems and lets not only create and edit fonts but also convert them (for PostScript, TrueType, OpenType, cid-keyed, multi-master, cff, SVG, and BitMap (bdf, FON, NFNT) fonts included).
Evolution is an email client that optimizes the time utilized for storing and retrieving any relevant info for organizing communication efficiently. It supports IMAP, POP, and SMTP with authentication through TLS.
It contains a Junk/Spam-filter distributed under the license of GNU GPL.
What you will love: With gnome-pilot, you can easily synchronize it with Palm Pilot devices. Evolution can be also used for reading the news feed. With OpenSync, you can ensure fail-proof sync with mobiles and other PDAs.
Scribus: document publisher
The role of desktop publishing in your work is not even debatable. If you are searching for a desktop publishing tool, Scribus has got you covered by providing rich features for creating document layouts (there are brochure templates you can easily apply), switching between colors, text blocks, fonts, etc., and jumping between formats.
It is a free cross-platform tool that delivers a professional page layout to your operating system.
What you will love: You can do lots of things in terms of desktop publishing including projects implying advanced settings. It is a great way to create professionally-looking PDFs.
View Your Mind (VYM) is an organizer to plan work at your best. With shortcuts you can use, this mind map program will assist you in structuring your tasks so that you see your project strategically.
Mind maps are unbeatable at the stage of brainstorming so they are universally applicable to boost both personal and business productivity.
What you will love: The VYM options include taking notes, organizing your ideas graphically, summarizing, adding information pieces, and highlighting the ideas while mind mapping.
It is a free image converter. This tool is lightweight, and it works both in 32-bit and 64-bit versions of Linux.
With providing support in several languages, this software has considerably grown in popularity as one of the best light-room alternatives to raw image processing tools. Within its file browser, it is easy to manage your files without extra effort.
What you will love: You can see the data stored on the histogram of your raw file and apply various editing parameters. Among various options, they include partial copying or pasting. Overall, RawTherapee is a unique tool as it enables the parallel editing of multiple images in separate tabs instantly from the file browser.
On average, a user has multiple accounts that they open daily by providing the passwords. Syncing the passwords across any device is a must if you want to prevent the feeling of fall-free panic when you are denied access to any of your accounts.
With this password management cross-platform program, you automate the process of filling in all the web signing-in forms.
What you will love: Keeping track of all your passwords turns from mission impossible to the mission easily accomplished. It has various two-factor authentication options and maintains a consistent design across platforms.
Kazam: screen recorder
It is a free application for recording and screencasting. Its feature set includes recording the entire screen as well as specified applications or windows, applying keyboard shortcuts that ensure the pause on recording as well and records from the webcam videos.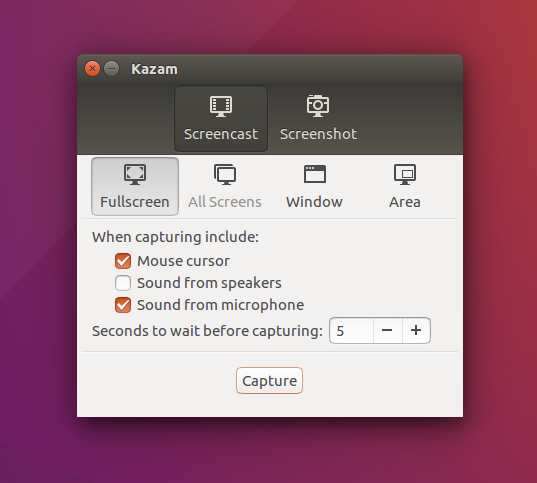 What you will love: You can opt for or choose to skip recording of the sound. Besides, there are commands that can be applied for capturing mouse clicks and keyboard presses as well.
It is a simple RSS desktop client for web-based RSS accounts. This is a free tool available on all Linux distros that helps you collect news and articles from different sources in one place.
It enables syncing your data across any device and allows you to save articles in 'read-it-later' mode as well as share any article (via email, Twitter, or Telegram).
What you will love: With multiple themes for formatting, this tool will be appreciated by those users who strive to make their reading experience more extensive in terms of applying various customization options.
Xiki: command shell tool
It is a free command shell with advanced features. Applying this software means that you can launch it in a text editor, so everything you perform can be edited. It merges shell and GUI concepts. All the Xiki sessions can be saved in text files.
What you will love: Xiki creates command-based menus. Besides, you can operate on entering notes, replaying commands, and editing them across any device.
It is a gesture-recognition software presented as an open-source application that works across any device. With its intuitive user interface, you work faster and feel more productive. It performs equally well by tapping or mouse-clicking.
What you will love: Using this app means that you will perform certain actions by recognizing the 'stroke' with keypresses or holding down modifiers and emulating a scroll wheel.
Sengi: account switcher
It is a multi-account desktop client for Mastodon and Pleroma. It has a seamless account switch, and implementing this app allows you to add timelines from multiple accounts in the same interface.
or What you will love: It has rich labeling options and lets users identify the status of the information (whether it is a part of the thread, a reply from a bot, or some cross-posted message).
It is a powerful open-source project management application. It differs from similar tools by enabling automatic filters for task lists, resource allocation tables, status updates, calendars, and budget-related statements.

What you will love: You will certainly enjoy the simplicity of the app format. The tasks and their dependencies will be organized in lists. And you can enable scheduling in GANTT charts, Tables, HTML, etc. Its wide functionality lets users manage any project at hand hassle-free.
Blender: 3D graphics creator
This is the free 3D-creation toolkit for modeling, rigging, creating animation, rendering, compositing, motion tracking, video editing, and launching games. This tool is available as open-source due to the artistic efforts of lots of creators and experts.
What you will love: It has clear presets that are easy to learn and tons of options to choose from in terms of creation. Using this 3D creation suite, you will be able to generate your own animations effortlessly and even make 3D video games.
Namebench: DNS servers searcher
This tool enables a quick search on DNS servers available for your computer.
What you will love: This DNS testing utility is free to use, and it runs a complete benchmark using the web browser history to provide a tailored list of recommendations. It performs benchmarking without making any alterations within your operating system.
To wrap it up
With Linux apps, you can foster more creativity and enjoy the work environment organized around the customized operating system.
If you try to translate the benefits of tool usage into non-metrical work productivity categories you will be pleased to see improvement in:
management
cooperation
problem-solving
mindfulness
creativity
analysis.
What makes the offered software of great value is the fact that the skills you polish while using these apps are productivity-specific. Indeed, instead of building your work routine around storing data, you can focus on the issue at hand by securing the time entries within a workspace.