25 Must-have Apps for Attorneys to Run a Law Firm
Applications designed for lawyers enable legal professionals to switch from physical presence in the law office to remote work mode instantly. So in case you want to create the best work environment at your law firm, you will surely find these 25 apps for attorneys to be of great use.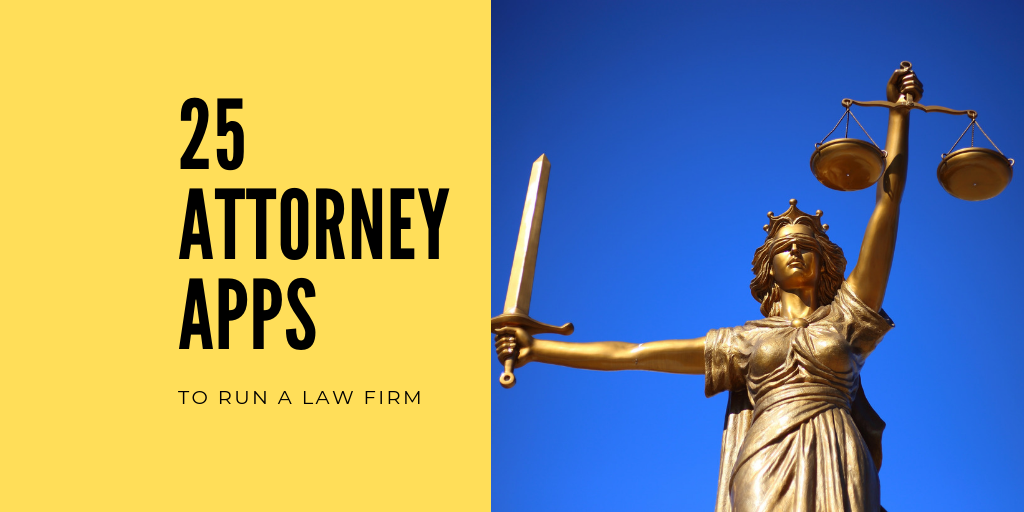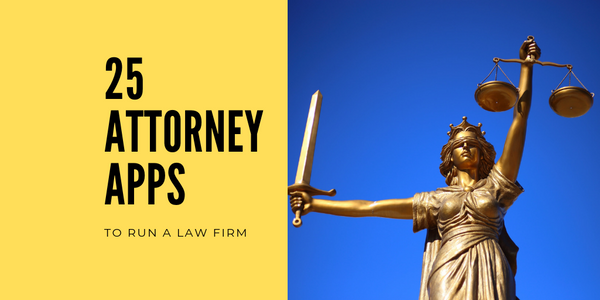 Attorneys running law firms opt for using apps as facilitators of workflow and proven productivity boosters. Applications designed for lawyers enable legal professionals to switch from physical presence in the law office to remote work mode instantly.
So in case you want to create the best work environment at your law firm, you will surely find the 25 apps for attorneys we list below to be of great use.
Attorneys and lawyers cannot do without software providing an efficient editing process with the option of simultaneous participation of multiple parties. Applying Google Docs solves this issue easily.
With the existing Template Gallery, creating the document will be a matter of seconds.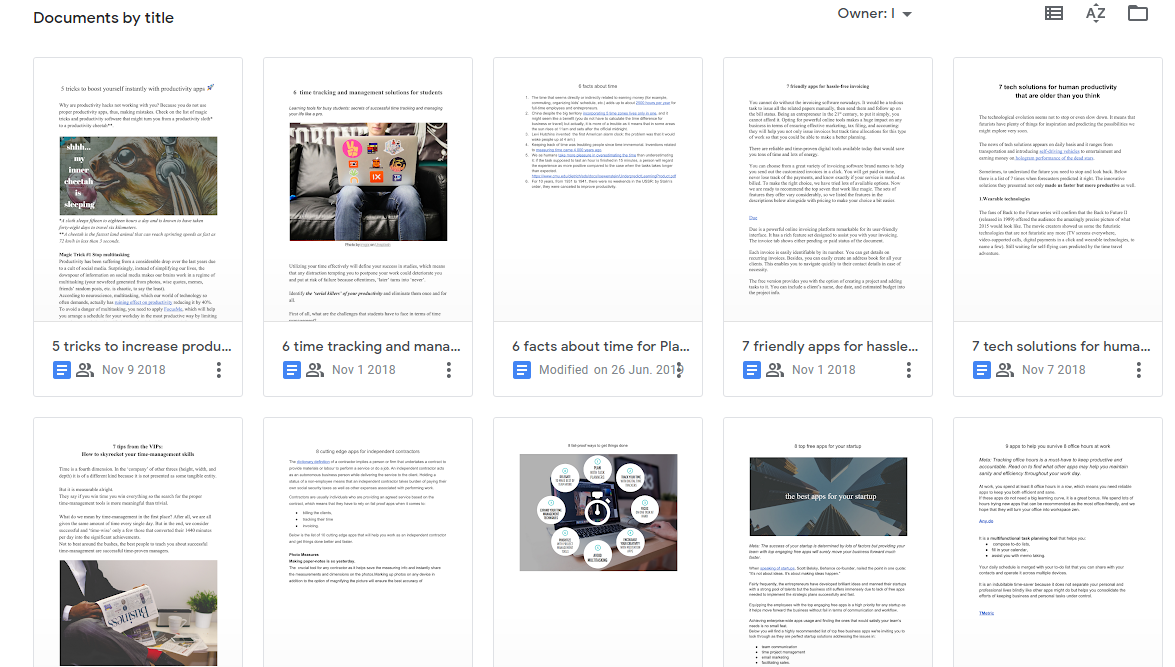 It goes without saying that getting access to the same version of a document when it comes to legal practice is of exceptional importance.
The same pertains to providing the parties involved with access to the drafts at the stage of making amendments to the document, which means that choosing this free app will save tons of time and technology dollars.
Managing a law firm requires synchronicity of complex working processes.
Clio is a great tool in terms of its ability to simplify management within a law firm and turn the traditionally hectic hours into a breeze by easy navigation on the dashboard.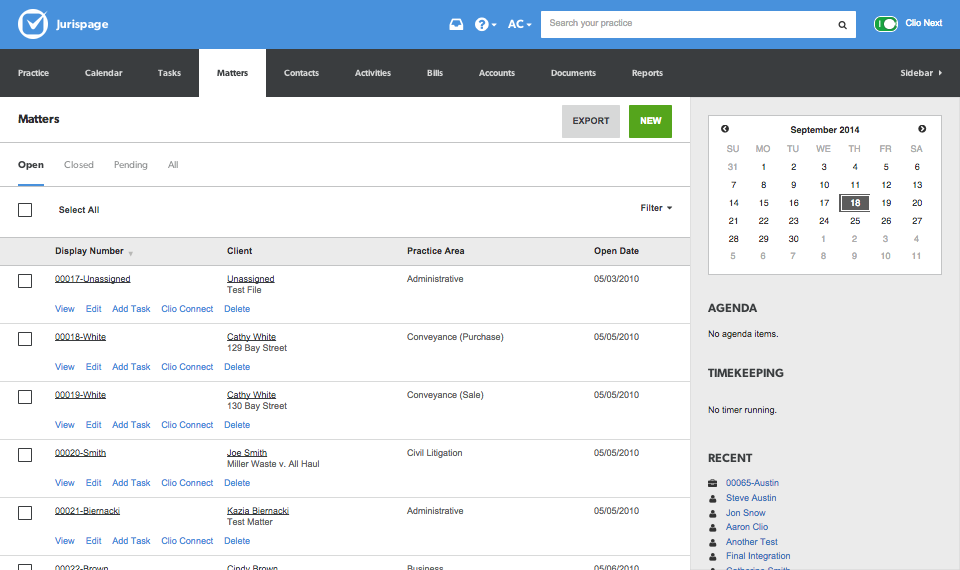 With its leading positions among cloud-based software for legal professionals, lawyers will reap the benefits of its application instantly, especially in the area covering client relationship management (CRM).
It is a great integrating solution highly recommended for usage in law firms as it will unlock a new level of management and productivity for the attorneys. This brand is considered to be one of the outstanding innovators in the legal software world voicing the legal professionals' needs in terms of application technology.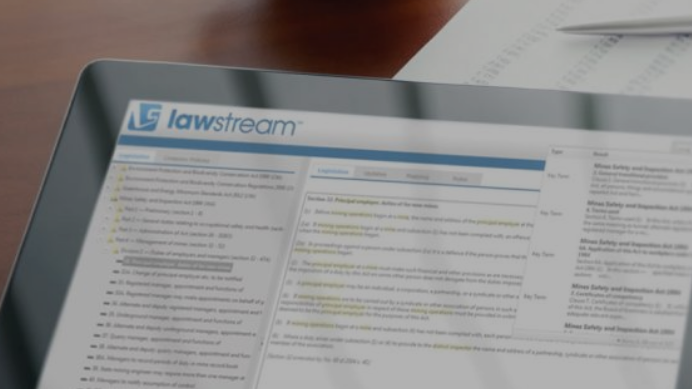 It is law practice management software that features almost everything you can have in full-fledged management service including billing, invoicing, document management, trust accounting, CRM, catering management, and legal case management except time tracking.
Timekeeping for a law firm is the foundation of its smooth operation. Hence, having a reliable tool that will enable lawyers to get precise work time calculations effortlessly is of great importance when creating the app ecosystem.
In addition to the option of setting different billable rates for different clients, legal professionals can operate on a diversity of functions like:
rounding time
generating lawyers' productivity reports
budgeting recurring projects to save time on administrative routine.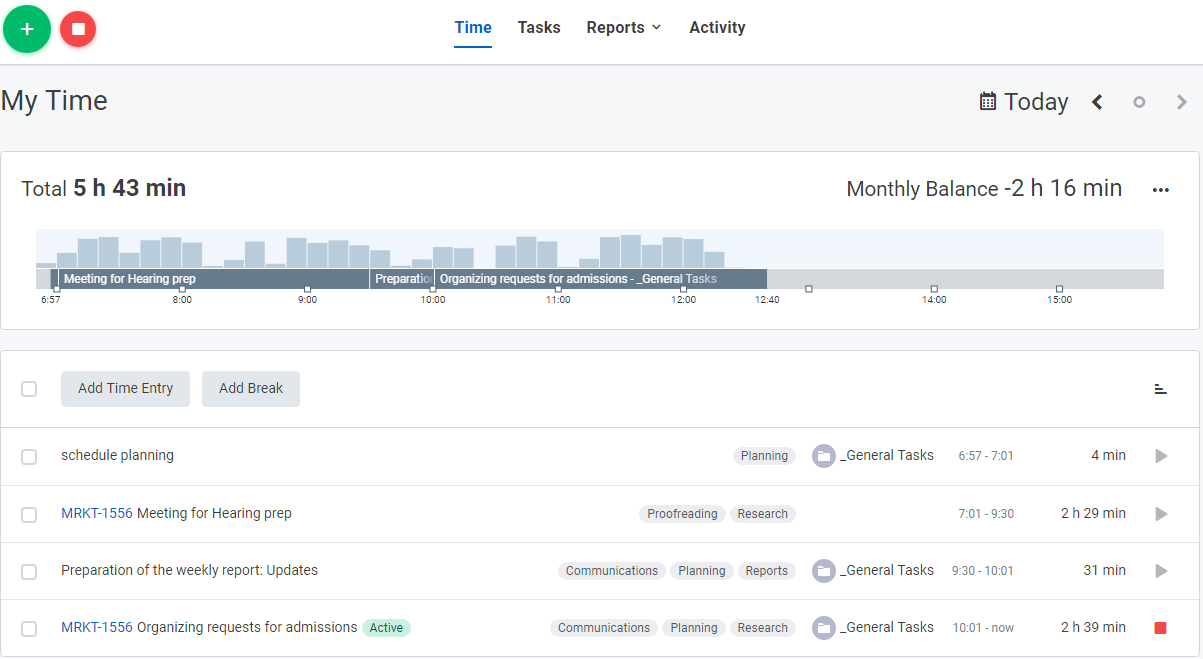 Legal time tracking solution implies that a time tracker should directly connect into a billing system, project management as well as provide for creating invoices within the app menu and generating diverse reports.
TMetric is a tool that matches these requirements.
There's an iOS app and an Android app available.
Lawyers belong to a professional group that does research on an ongoing basis, and having access to resources with a scientifically-proven database of terms is a must.
The 10th Edition of the famous Black's Law Dictionary provides hyperlinks for related terms and definitions as well as bookmarking and audio pronunciations.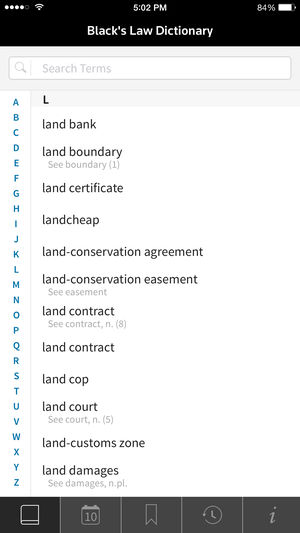 Black's Law Dictionary has been the source of information for legal professionals for over 100 years by now.
The 10th Edition provides lawyers with the most comprehensive data in terms of precision of definitions covering 50,000 terms.
The introduced Law Dictionary contains all the terms used in law with their short descriptions for each word in a clear manner; the Search option is also available to find out the word in an alphabetical manner.
Get this handy and practical law dictionary edition which provides a comprehensive source of clear legal terms meanings to save tons of time.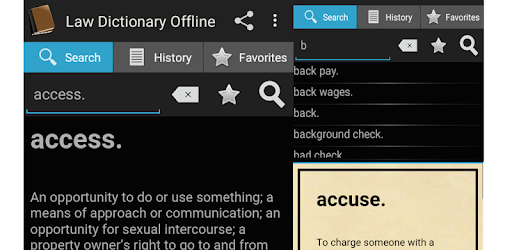 In addition to a free legal dictionary, you will get a business law dictionary, legal terms translation, and a legal jargon translator. The app has been installed over 10000 times so why not join such a big community?
Westlaw app is the optimal solution for research purposes. You can navigate among various options (WestSearch, KeyCite, Search Filters, Folders, History, Notes, and Highlighting) to complete your research mission in no time.
Besides, with the Westlaw app, you can email documents, print them, or download them for further application.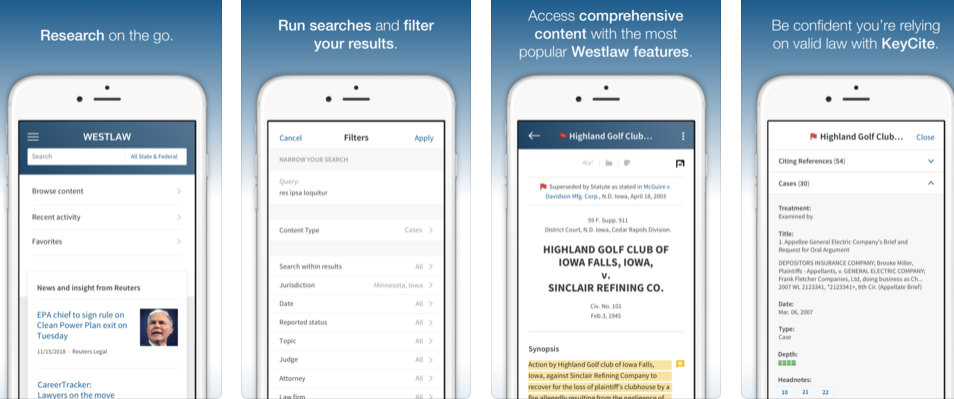 The Westlaw app is available for iPhone. It is a legal research app that has been awarded and celebrated by industry professionals many times.  
It is also available on your mobile device so that you could tap into research mode from anywhere.
This project management tool is based on Gantt charts. It allows creating numerous tasks in the hierarchy you need: subtasks, groups of tasks, subprojects, projects, etc.
As a result, you get an intuitive and visually appealing timeline with assignments and dates.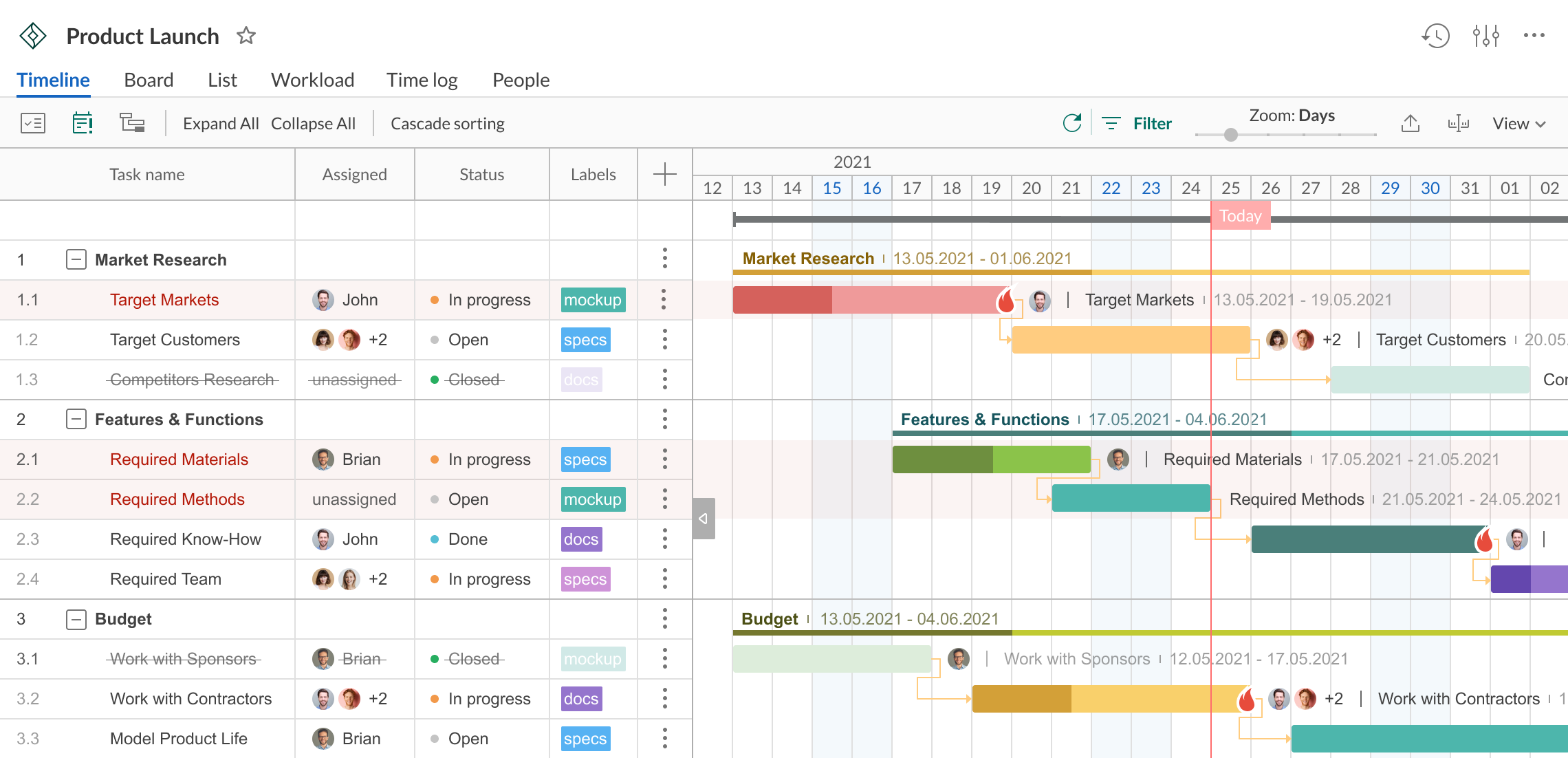 Moreover, GanttPRO offers other robust project management features: collaboration (through comments, attachments, and mentions), resource management, time tracking, and more.
This app became a solution to over 100000 legal professionals and law firms worldwide.
In addition to the app, PathLegal software includes a website for lawyers and attorneys and legal case management software.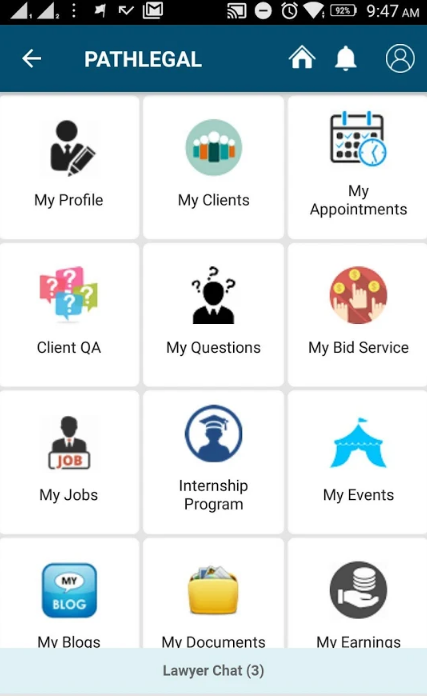 The choice of PathLegal software solutions means that the law firms will get access to various legal blogs, get the instant answer to questions related to law terminology and, overall, expand the client database.
Installed over 10 million times, Wunderlist is an optimal solution for law firms that would like to encourage attorneys and other legal professionals to use it to plan and manage tasks.  
Wunderlist syncs with any device you work on providing direct access to your task planner and enabling you to share the lists instantly.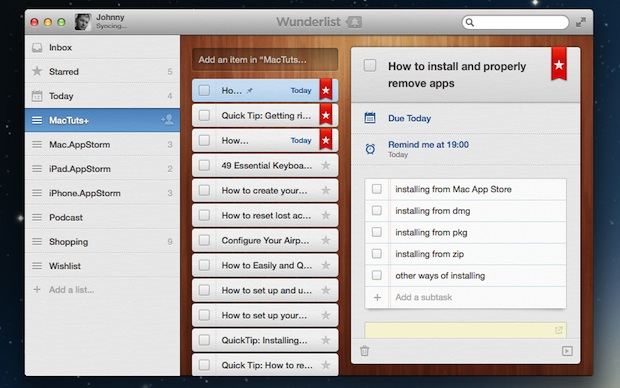 It features creating the to-do lists, distributing lists for facilitating collaboration with colleagues, attaching photos, PDFs, and legal presentations, and delegating to-dos in a click for establishing better accountability.
If you want something more professionally specific in terms of planners, there is a Lawyer Case Diary app.
This tool is developed for employees of the law firms to assist them in managing their Case Diary/Legal Diary on a mobile device.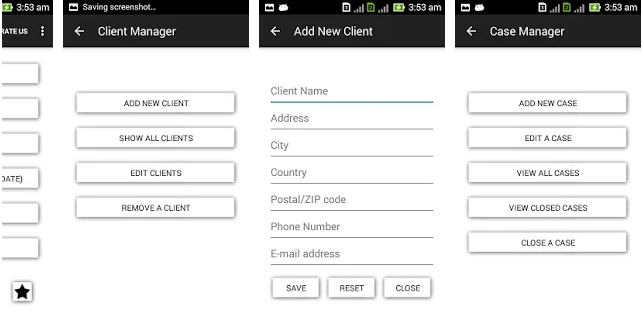 Incorporating this application into a daily routine, a lawyer can easily manage client details, contact details, case portfolio, to name a few. It also has the option of reminding you of scheduled cases.
The other featured characteristics worth certain consideration include the options of instant viewing the clients' database, adding and editing new cases, working with the documents and database in offline mode, updating hearing in one click, and managing court lists.
Innovation has always been a facilitator of progress. Dropbox is one of the best free software recognized by millions of users that moved productivity into a new domain.
For legal purposes, it can be applied for storing, editing, and sharing documents.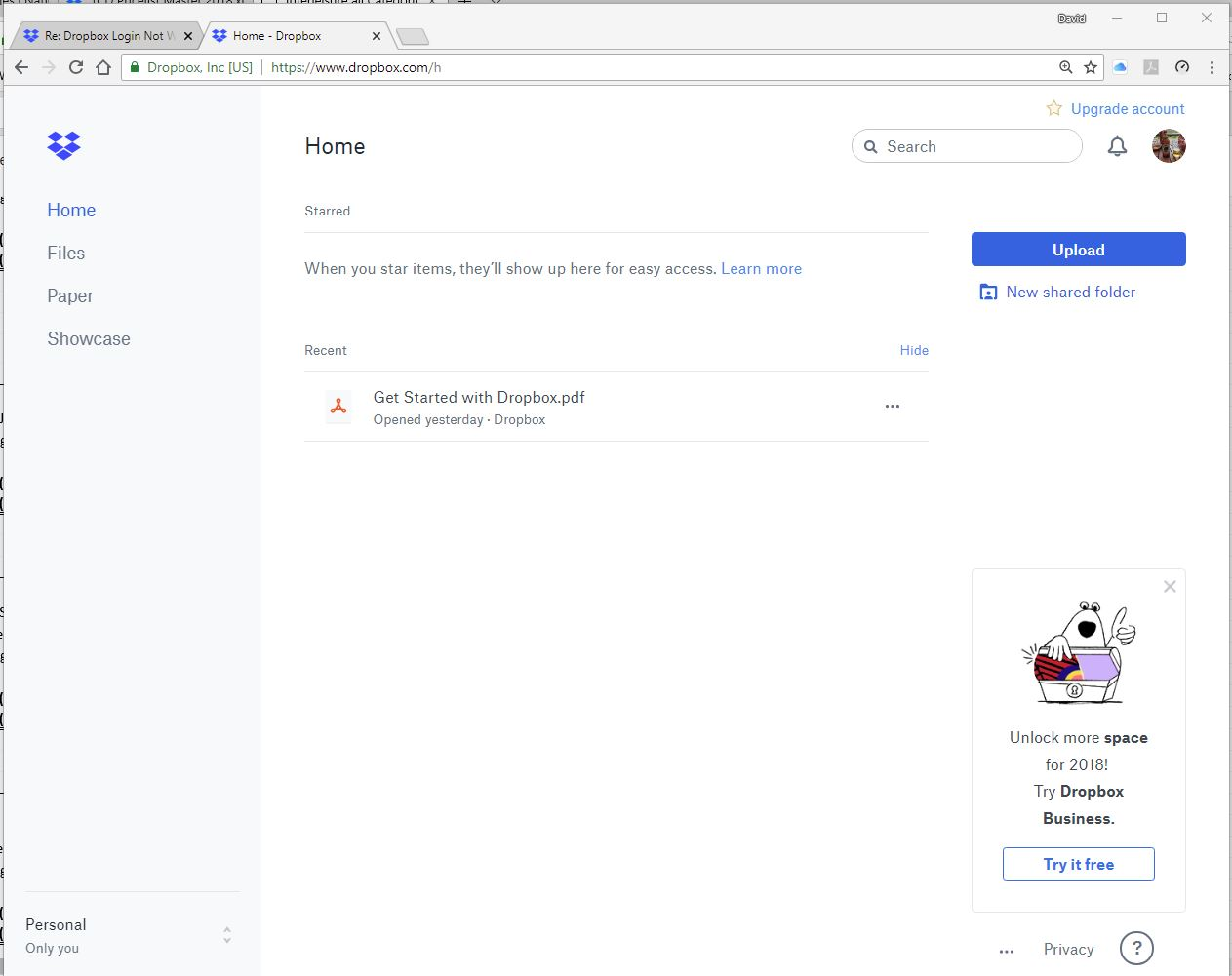 With the support of over 20 languages, it is an ideal solution for international legal practice. It keeps active status even in the offline mode and provides up to 18 GB free of charge storage.
It is a cloud-based legal management system ideally suited to small and midsize law firms.
It offers a variety of tools for managing cases, including billing options as well as invoicing to maximize the automation of legal professionals' workflow.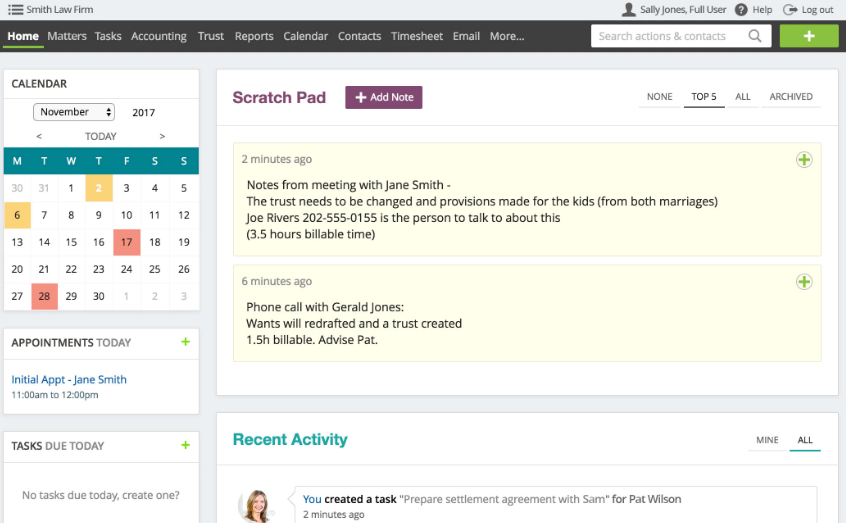 Its main characteristics include CRM to maintain track of the clients' database. Law firms employees can also create customized file notes, plan appointments, assign tasks, generate documents and email them without switching tabs.
Introducing legal case management applications, we cannot do without Smart Advocate.
It was developed for attorneys and paralegals engaged in active legal practice. Implementing this software will let you manage documents and get an overview of the cases in a click.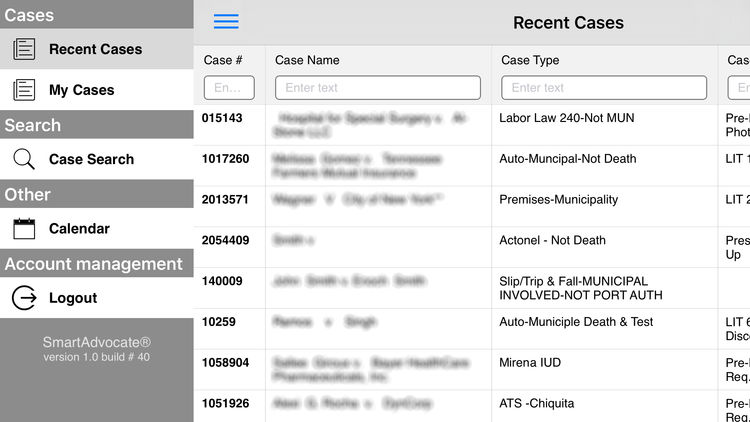 It features dashboards that let lawyers track cases and handle client flow. Its easy navigation lets you enable a text search based on keywords related to cases and their descriptions.
Law firms can get one solution for solving multiple issues when it comes to perfecting the office routine and enhancing employees' productivity.  
The difference between this app and other similar apps pertains to incorporating artificial intelligence into document and email management, which results in getting valuable insights into cases and estimating resources more successfully.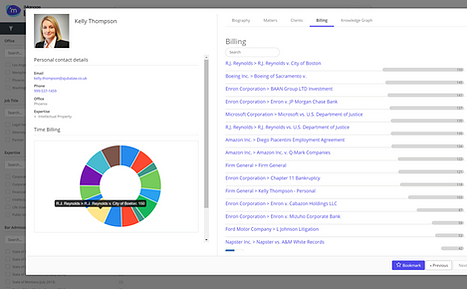 Legal professionals work with various kinds of documents daily, and the challenge that any law firm faces is associated with optimizing the process of storing and sharing files across departments.
iManage is a secure legal document management system for providing unbroken workflow and efficient collaboration.
It is an example of efficient case management software that facilitates the office routine through the ready-made checklist samples presenting the complex workflow process on one screen.
Choose among a variety of options for creating a highly customized and powerful workspace.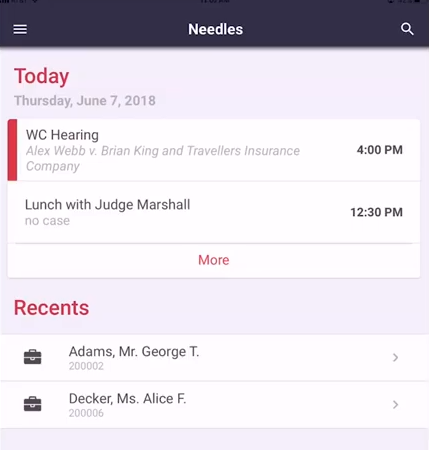 You have the opportunity to assign the responsibilities and mark such critical items as, for example, limitation dates.
This way, you will see a case through instantly. You can also contact your clients, sync your tasks with your calendar and take notes within one platform.
One of the best apps for court presentations. It gives instant access to tons of options in terms of facilitating legal professionals' work.
TrialPad is the gold standard for courtroom presentations so the fact that it comes with a bit of a price tag is justifiable.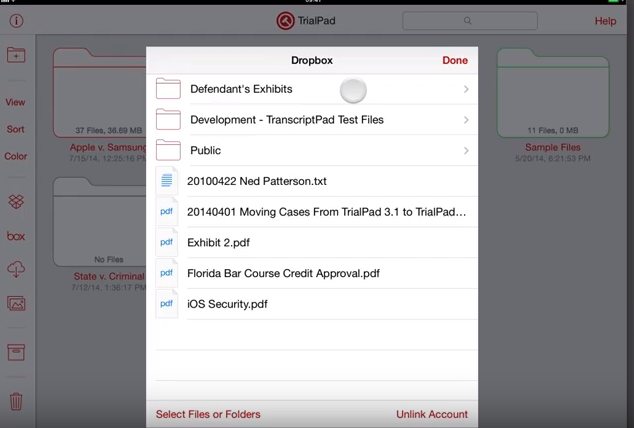 TrialPad has the best features and functionality as it easily integrates with other services (for example, Dropbox) and allows keeping a big number of documents under control. TrialPad 4.0 (the most recent version) is available in the App Store.
Applying this app, you choose one of the best tools for scanning documents hassle-free and sharing them instantly.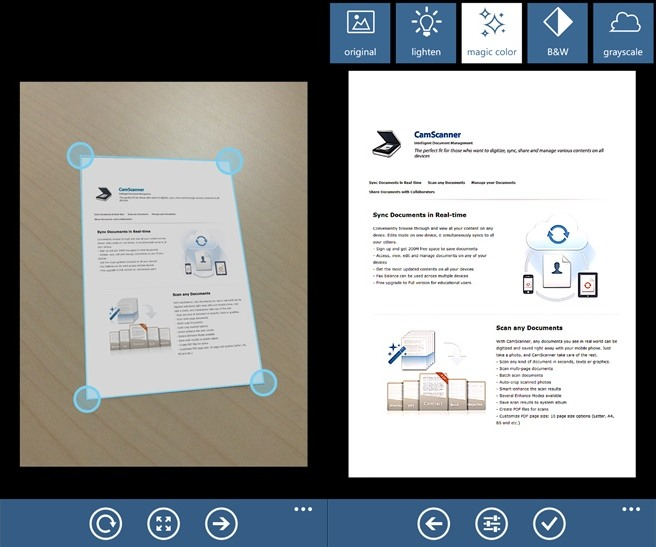 In addition to mobile scanning, it provides auto edge cropping, wireless printing, faxing worldwide, converting images to texts with support of 16 languages including Chinese, English, Japanese, and Korean, sharing and collaborating via emails and messengers.
It is a powerful collaboration tool that optimizes workflow by enabling the completion of the task in a shorter period of time through reducing email sending and conducting fewer meetings.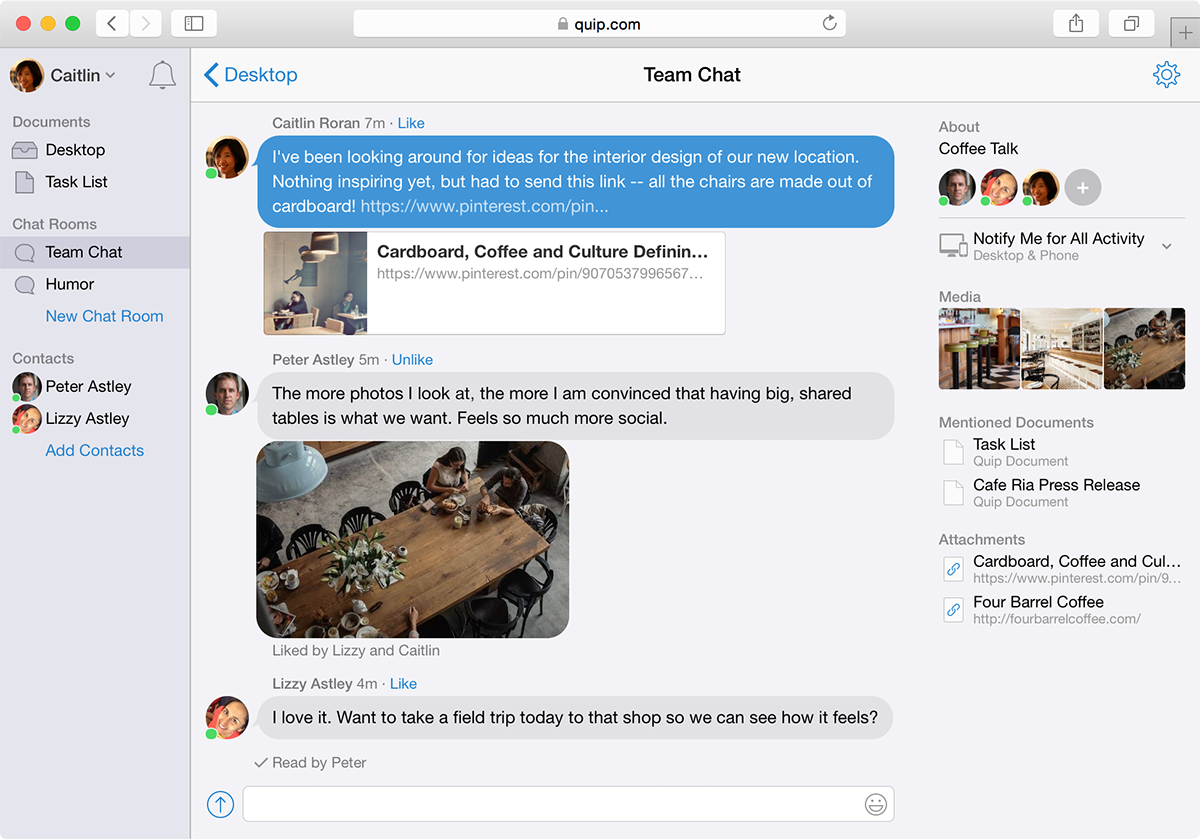 The challenge that big teams sometimes face concerns escalating the number of emails coming from different services, and Quip is an ideal solution for preventing the time from slipping into sinkholes.
With Quip, you can create documents in real-time and enable editing options as well as involve other members of your team.
The integral part of legal practice pertains to transcribing lots of recorded content. With Dictamus, you will have a high-quality recorder installed on your phone with the additional option to convert audio files into transcribed texts.  
Get this app to have immediate control over the dictation mode.
If you get it from the App Store, it will cost $16.99 and give access to a full set of features including the option of deleting sections in dictation and bookmarking in dictations. It is also available on Android with limitations.
More than often law firms do not look at themselves as salespeople focusing completely only on the legal aspect of their activities. But selling legal services is the 'destination' and main purpose of the law firm.
Lexicata is specially designed to offer solutions for law firms that need to manage the clients' intake processes.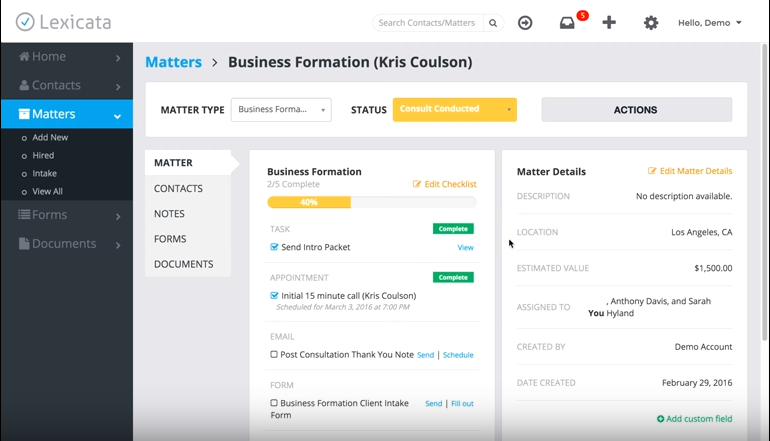 With Lexicata, the law firms will be easily customized the client flow by applying ready-made forms installed within the site and filled online so that the potential clients would not have to lose time and the lawyers could monitor the client intake in real-time.
It is a simple but powerful solution for facilitating lawyers' work in the area of doing legal research. It is available in the App Store, and you can download it to try for free for a week.
Further implementing this resourceful app into your work will require purchasing either an annual ($69.99) or lifetime ($199.99) subscription to get access to all the relevant legislation that is regularly updated.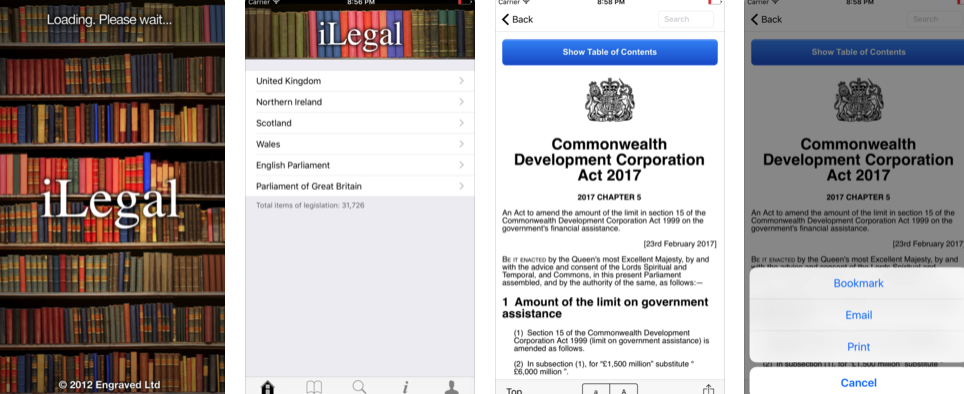 iLegal is sourced directly from the UK National Archives. In addition to Acts texts, you can perform dynamic re-sizing, search legislation by title, bookmark, email it, or print the selected pieces via AirPrint.  
Staying updated on news in the industry that you strive for being a professional, is a must. Subscribing to the newsletters from various sources would be time and energy-consuming.
Implementing Legal Cheek seems like the perfect solution.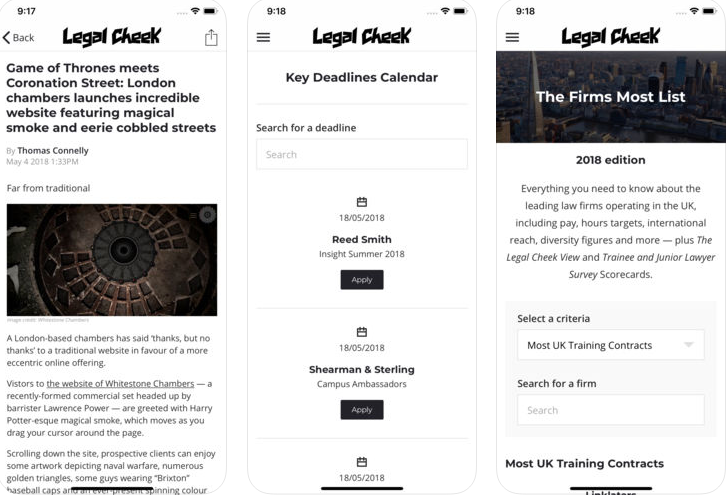 It contains the most recent news and stories related to law practice as well as over 200 independently written profiles of the UK's leading law firms (say that you are awesome, and they will hire😊),  and chambers, which helps international lawyers feel the part of the professional community.
It comes as no surprise that lawyers constantly use smartphones for law-related purposes while being away from their offices.
The Business Card Reader app is just what a lawyer needs for saving tons of time on searching the contacts and the information linked to their professional profiles as now everything can be stored in one place and be accessible in a click.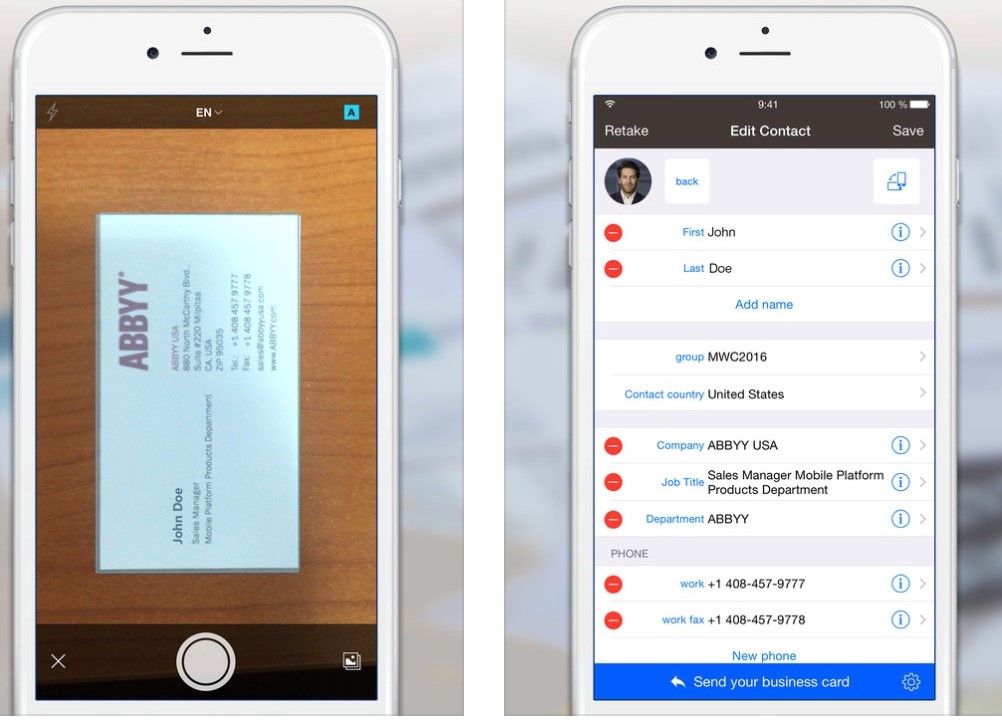 It captures data instantly, and the app functionality works for 25 languages. It also comes in handy when you need to make any introductions prior to a meeting as you can share your contact details by sending an email with your digital business card in a second.
Now, accelerating the speed of your network looks like the mission easily accomplished.  
SmartLeges
With this powerful law reader app, laws of more than 10 countries (including the USA, Mexico, the United Kingdom, Brazil, Spain) are available with a tap.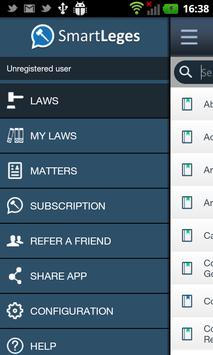 You can activate receiving notifications when the information on any required law is updated. It works in offline mode. There is also a feature that helps you find almost any law of the legislation across the globe. SmartLeges is cloud-hosted so you do not have to worry about losing the information. The software is available in 5 languages (English, Spanish, Portuguese, French, and Italian).
It is a unique app for legal professionals in terms of providing multiple solutions on one platform.
Rocket Lawyer works as a legal virtual assistant for handling documents, clearing theoretical intricacies of services associated with law practice, and providing attorney advice on the go.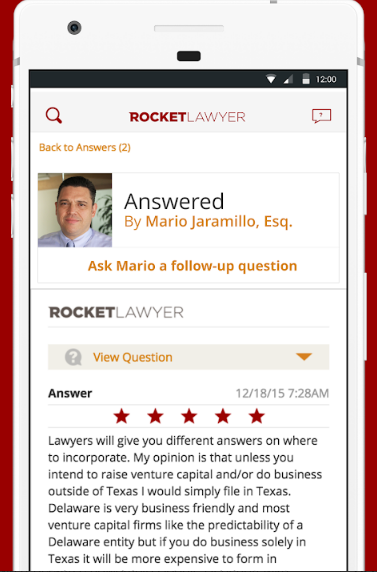 Lawyers can choose among hundreds of verified documents tailored to specific law firms' needs. Moreover, you make copies, sign the processed documents online upon downloading them for sending or printing.
It gives access to its rich feature set for free for 7 days.
Shake
With this application, you get forms by LegalShield that are featured with the simplicity, security, and huge capability in terms of offering the diversity of document (contracts and agreements) management options.
Shake will enable law firms to handle processing, signing, and sending legally binding agreements promptly.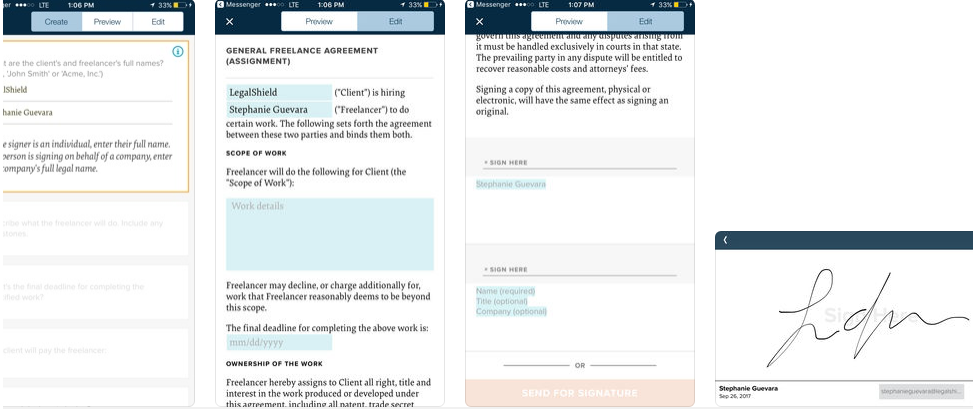 It has a pre-installed templates depository. Hence, applying this software means you are dealing with the contracts in a new way. You can simply pick a template (or customize/create a contact form), sign it right from your smartphone, and send it to other participants. It is as quick and simple as it is described.
And bonus 4 apps that are of great use in legal practice.
Along with providing consultancy and solving legal issues, transcribing is an essential part of any legal professional's job.
With the Press Record app (available in App Store), a lawyer will get the perfect app for recording and transcribing conversations and meetings for the cost of $4.99.
Its capacity covers the function of the unlimited amount of recording time as well as transferring the records to the phone.
Amelia is a simple yet powerful automated booking system that any law firm can use. It is working 24/7 to make sure your clients can book appointments and pay online even while you aren't even at the office
This app is an invaluable instrument for those lawyers that apply voice typing or need translating into multiple languages in their daily work routine. It is one of a kind tool as it provides a full-fledged service of voice-to-voice translation.
Applying this app means enabling a huge number of options like saving translation history in conversations/chats and activating the speech-to-speech mode for 100+ languages.
Expanding the legal expertise is an ongoing process that law firms include into their agenda. Overcast is a free iPhone app that a lawyer can apply to play podcasts on the phone. We recommend the top 7 podcasts for lawyers that are brilliantly reviewed here.
To Conclude
The smooth running of a law firm implies the synchronicity of complex processes.
It can be achieved by choosing the software with the functionality of the reliable assistants and facilitators of the office routine when it comes to:
managing documents
providing adequate feedback
accelerating the research.
Applying the mentioned 25 apps above guarantees to help law firms increase client intake and business profitability as well as improve legal professionals' productivity.