7 Best Apps for Web Designers to Make Your Next Project a Huge Success
Thanks to the latest technological advancements, a myriad of web design software, tools and apps are widely available now. They will help you create pretty decent websites. The best thing about using these tools and apps is that they save you a lot of time and help you stay on the right track.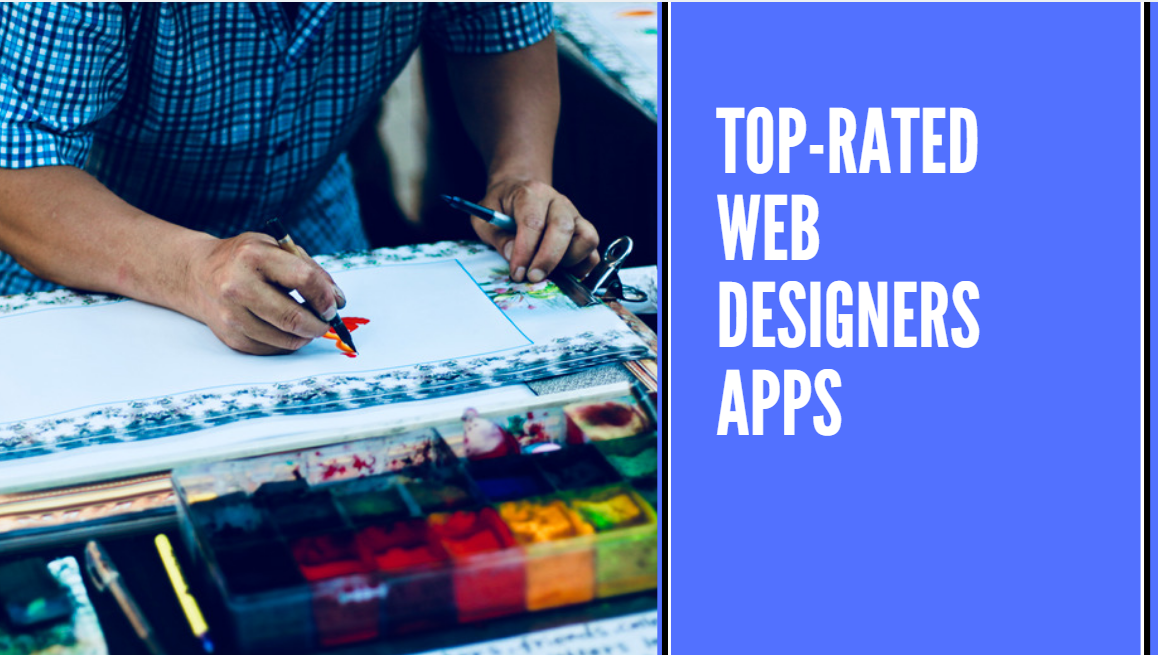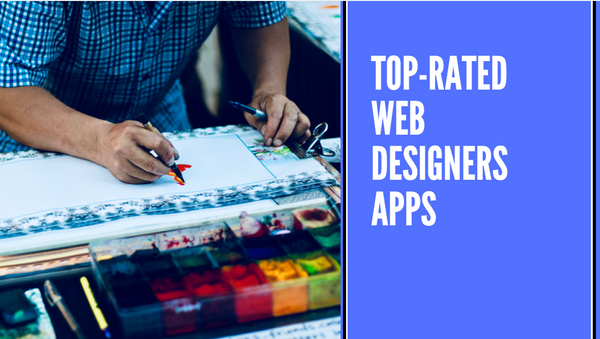 Being a web designer, you are responsible for constructing highly-functional and stellar websites that help users find:
the relevant information
product
service.
Coming up with a website that is bug-free, aesthetically appealing and works best is no easy feat. But with hard work, dedication, energy, the right tools and software, you can take your web design project to a whole new level.
Thanks to the latest technological advancements, a myriad of web design software, tools and apps are widely available now.
The best thing about using these tools and apps is that they save you a lot of time and help you stay on the right track. Whether you are a freelance web designer or working for a web design agency, here are some great apps for web designers you should definitely try for your next project.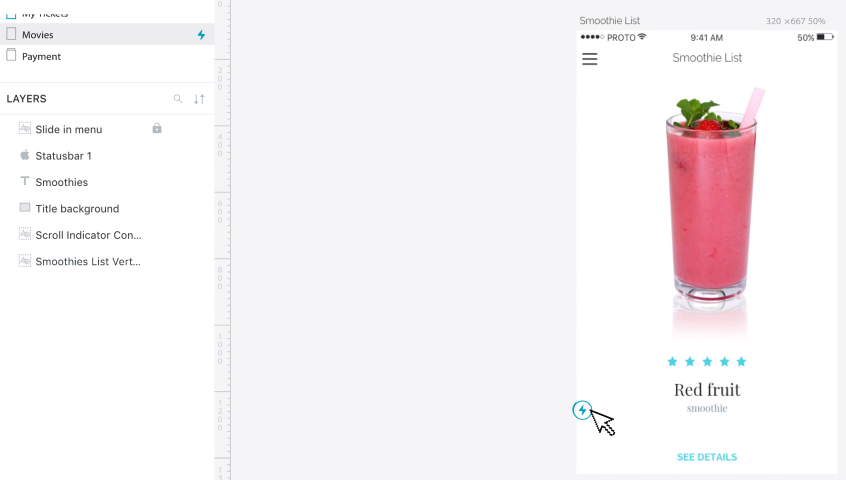 How much it costs: $24 per month for 1 user
It is one of the most useful tools for web designers and developers that help them create interactive and high-fidelity prototypes that look and feel awesome. With this amazing tool, you can transform your idea into a rewarding user experience in no time.
By using it, you can preview your app prototypes on any device and create the flow of your project with automated screen transitions. The plus point of using this tool is that it doesn't require coding which means you can test the flow of your project without writing a single line of code.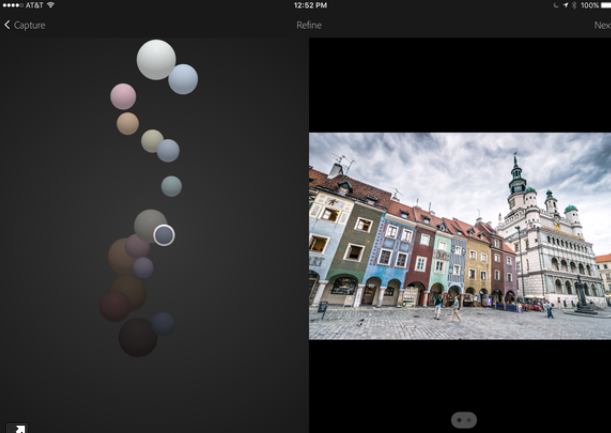 How much it costs: Free

Adobe brand speaks for itself. This particular product will meet your highest expectations too. If you are wondering what type of typography and colors would suit best for your upcoming project, try this app.
It is the best mobile solution for web designers that help find the right color theme, fonts and create vector shapes, capture 3D PBR materials, and generate beautiful patterns. It can literally turn your smartphone into a creation machine. All you need to do is to aim at the scene you wish to capture.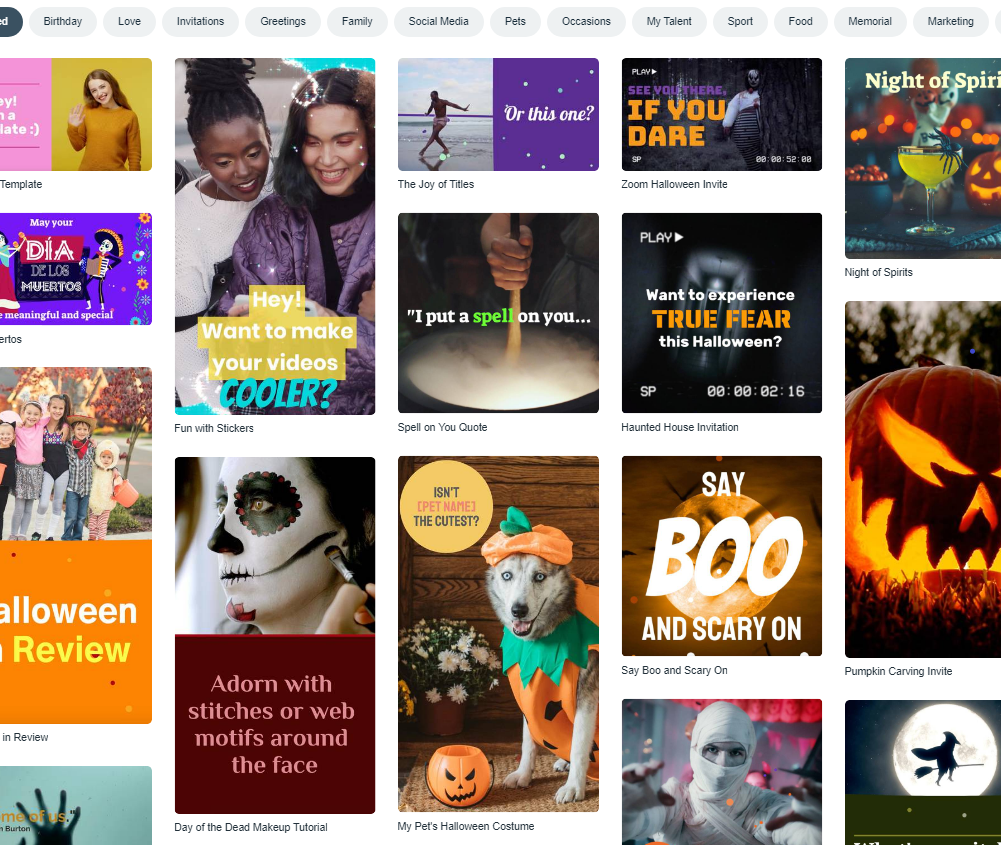 How much it costs: Free for a basic plan, $9.99 a month for a yearly professional plan

As a web designer, you're frequently asked to create short ads and promotions. The good news is that you don't need any professional video-making skills to create engaging videos. Magisto is an easy to use video editor, available on both mobile and desktop, which allows you to make professional-looking videos instantly with hundreds of free to use templates.
The app offers a vast marketing-templates category, featuring ready-made videos like "New Website Launch" or "Free Shipping." They're all completely customizable, meaning you're free to change anything (text, visuals, fonts, color) or use as is with commercially-licensed music.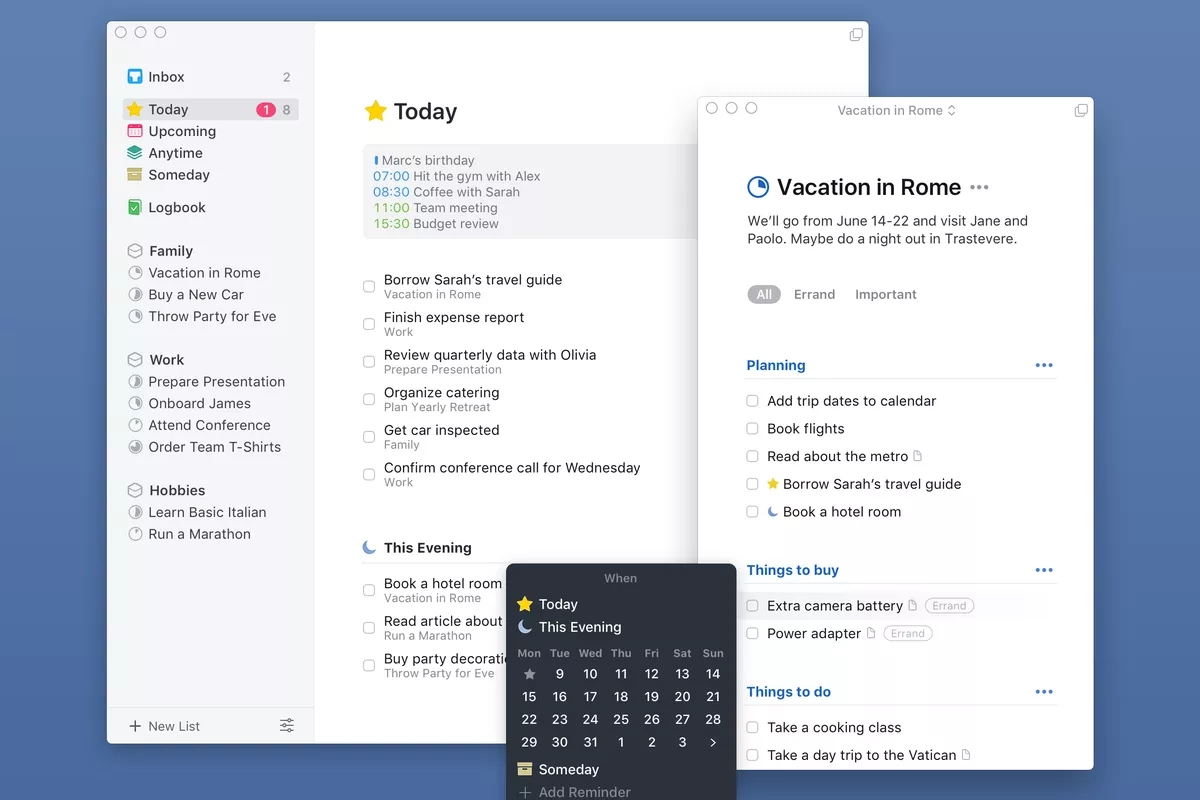 How much it costs: $11  

Things 3 is a useful app that can shift you to the level of productivity ninja. The app helps you stay on top of your projects by bringing together your to-do tasks and calendar events in a simple and easy format.
Add to it an amazing UI and seamless integration with useful services like calendar app, and you will love this app instantly. It enables you viewing the upcoming tasks, appointments, meetings and track your tasks progress in real time.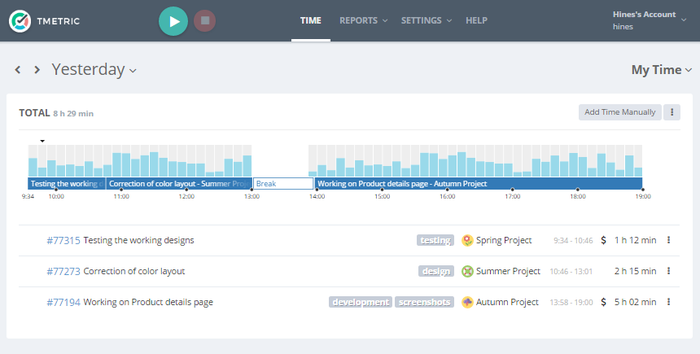 How much it costs: Free for the team of up to 5 users
TMetric is one of the best time tracking software for freelance designers, design teams and design agencies billing their project time. The app facilitates your business routine by offering the simple solution  for all your time management demands. It can measure every minute you spent on a client's project and track your time even in offline mode.
TMetric helps you monitor your designer team performance by clearly defining the rates of every team member. The app is seamlessly integrated with tons of productivity apps like Trello, Asana, ToDoist, which means you can track time of your tasks without effort. With TMetric, you can also create activity reports to stay fully accountable.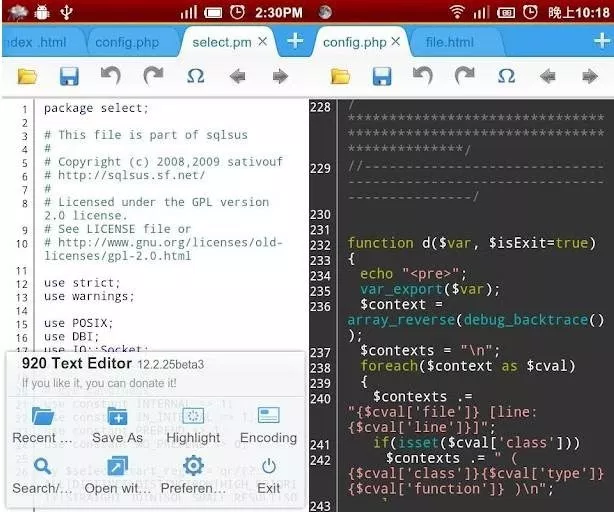 How much it costs: Free
920 Text Editor is one of the best mobile apps for designers that makes it easier to write code on a small screen. It is responsive, clean and lightweight, packed with tons of useful features. Its Multi Tab enables access to different files in different tabs, making switching easier.
The tool supports JavaScript, JSP, Perl, PHP, Python, ASP, C/C++, C#, and various web programming languages. With 920 Text Editor, you can preview the HTML file, change the font size, lock the screen orientation, and use the volume keys to switch the display or hide the toolbar.
Mason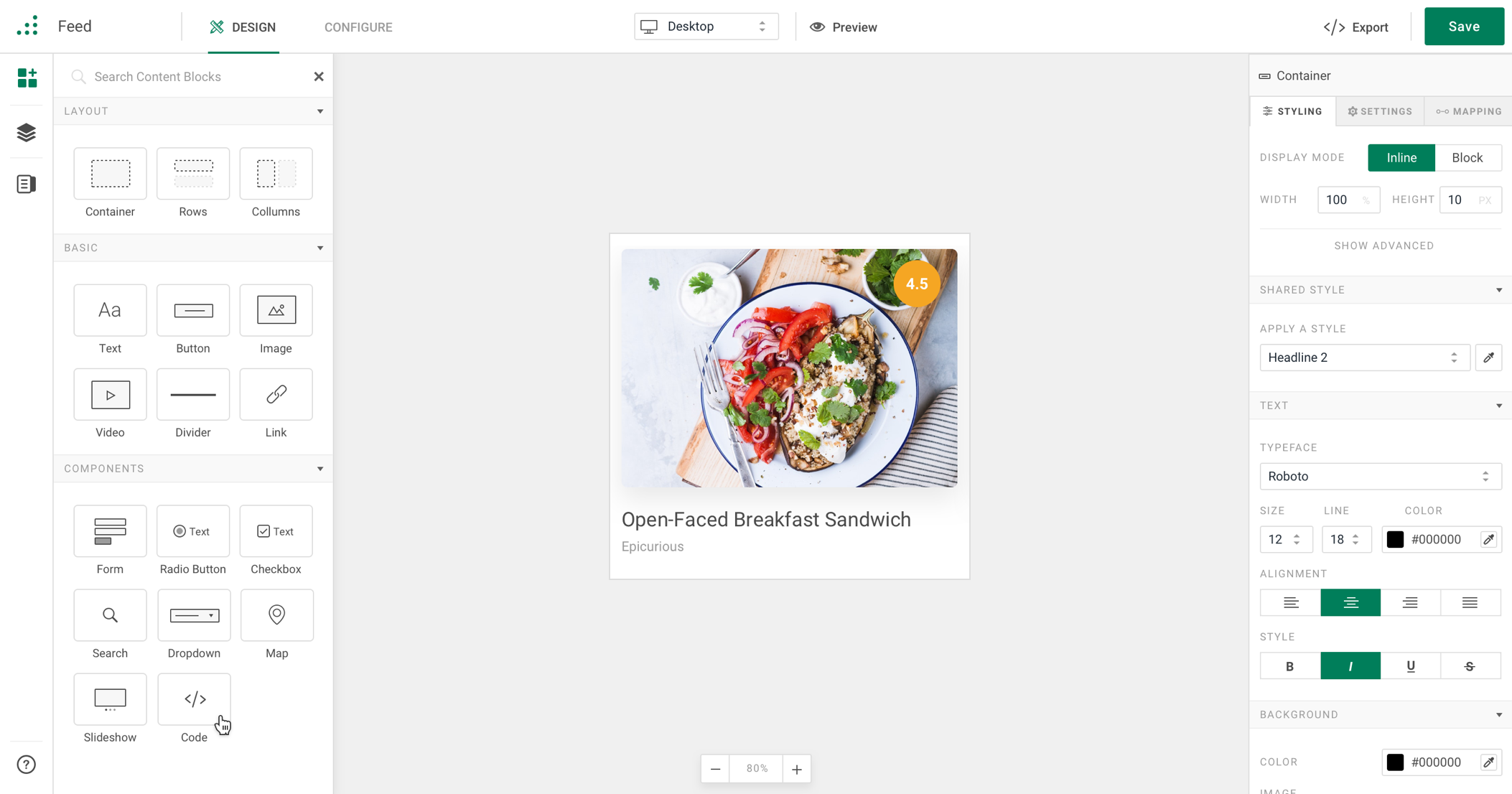 How much it costs: Free for 1 project
Mason is a great design tool that greatly facilitates designers' work by providing deployment of front-end features for your web app. It is packed with a myriad of features such as user registration, content feeds, SSO, and two-factor authentication, to name a few.
The app offers custom features while using common elements. Whether you want to create a unique UI or customize the pre-built feature, Mason builder can help perfectly organize your UI. Mason offers customization options that assists creating a highly-functional, front-end experience.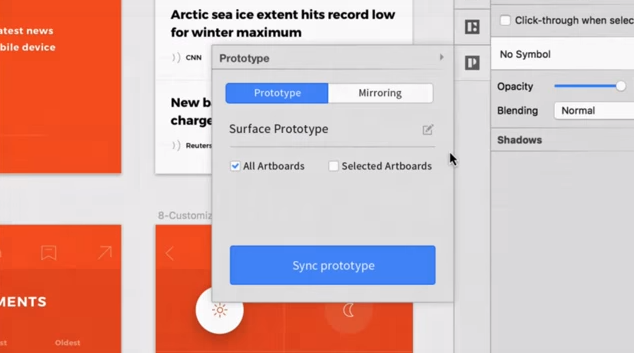 How much it costs: Free for 1 prototype

It is another great tool for web designers that can work best to improve the web design workflows. The tool is tailored to build interactive prototypes and share them with the client to get feedback.
This way, you can make important changes to improve the design and complete the project faster. The design tool is the best option to ensure successful collaboration, keep the team members and clients updated and have the project's progress easily monitored.
To Conclude
Since there are hundreds of tools available for web designers, these seven stand out as top-rated assisting tools due to features that will surely make you more effective and productive. By using the right tools and apps, you can create interactive and feature-rich websites that will eventually pave your path to success.