8 top free apps for your startup
Equipping the employees with the top engaging free apps is a high priority for any startup as it helps move forward the business without fail in terms of communication and workflow.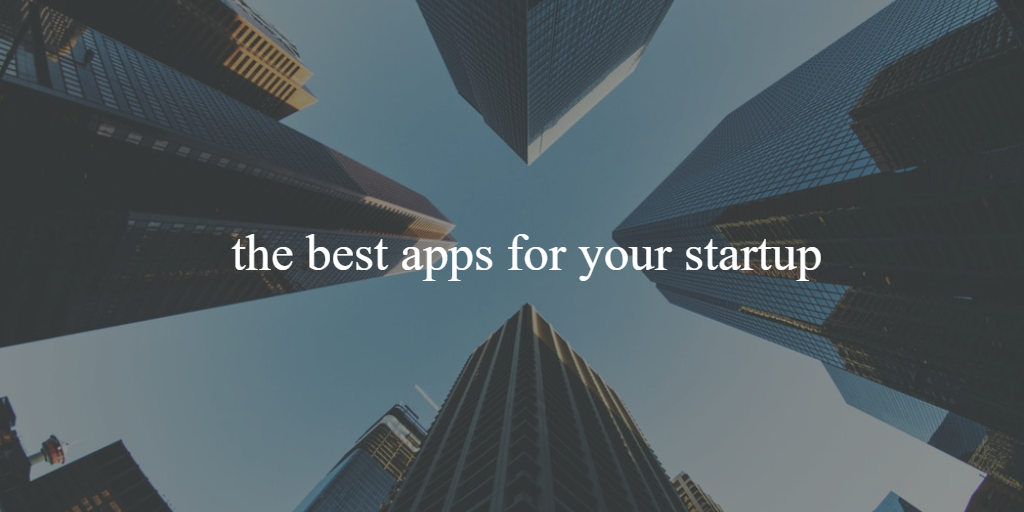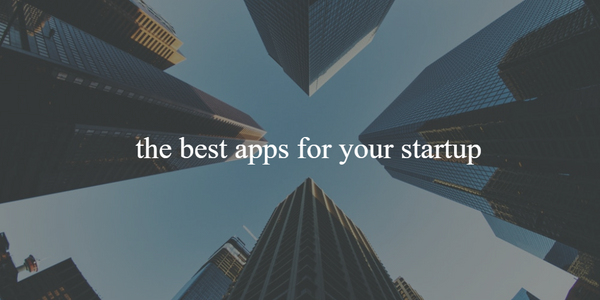 When speaking of startups, Scott Belsky, Behance co-founder, nailed the point in one quote:  "It's not about ideas. It's about making ideas happen."
Fairly frequently, the entrepreneurs have developed brilliant ideas and manned their startups with a strong pool of talents but the business still suffers immensely due to lack of free apps needed to implement the strategic plans successfully and fast.
Equipping the employees with the top engaging free apps is a high priority for any startup as it helps move forward the business without fail in terms of communication and workflow.
Achieving enterprise-wide apps usage and finding the ones that would satisfy your team's needs is no small feat.
Below you will find a highly recommended list of top free business apps we're inviting you to look through as they are perfect startup solutions addressing the issues in:
team communication
time project management
email marketing
facilitating sales.
Communication
It is a team communication app that has multiple functions and lets chat, share docs and task descriptions and assignments from one channel. Quipp is a Swiss knife for productivity as it combines a task manager and communication tool. It is easily accessible from the web browser and mobile.
It is a handy app both for creating plans, checklists and meeting notes. Your employee will be notified of messages, assigned tasks, reminders, or getting the shared documents directly.
It makes everybody's contribution to your startup success immediate and effective.
It is a perfect messaging app that works the best for establishing the collaboration in the teams as it is exclusively business chat channel that guarantees you will never lose any detail concerning your project.
Every message in Slack is stored and indexed, which makes it easily searchable. On the free plan a user gets access to the most recent 10000 massages. For a separate project, you can create a separate chat room that will be your reliable collaboration tool.
This apps helps create an effective workspace and makes onboarding of new employees a matter of several clicks as all the files and documents are stored in the holders so a new team member will not have any trouble with diving into a project on the go.
Time Project Management
We bet you have had a day that you remember with dread because despite being tired you cannot recall the time utilization. There were important tasks but they stayed uncompleted, because first there was a morning meeting, then it was an email notification you could not ignore, and then you were distracted with a call.
The only way to avoid such a mess is to start calculating time. Applying TMetric means that you and your team will get the accurate reports on time allocation and tasks that you completed. Startup success is often defined by the first projects so if you fail to meet the deadline it might be a grave pitfall for the business. Time tracking prevents such an unfortunate twist of events and makes every minute you and your employees spend on work accountable.
Use your account to access the web-based application in a click, and it enables you mastering your tasks easily. The functionality range of this app is truly impressive: you assign tasks to yourself or your team members and prioritize the tasks with three levels of importance.
Flexibility is a great advantage for successful launch of your startup so you need a tool to adjust in case of changes: Freedcamp lets you comment on tasks and make alterations.  To stay accountable, you set due dates on tasks and projects and this way tackle your tasks from start to finish.
It is a free email-marketing app that will bring visitors to your startup platform.
This app is a reliable assistant when it comes to maximizing lead collection as it enables you creating customizable, device-friendly pop-ups, banners, landing pages or website widgets. It also supplies you with accurate real-time analytics so that you could track conversions through a diversity of lead collection methods.
One of the unbeatable advantages of Privy is its rich integration list: if you use popular email marketing services like Mailchimp, you can connect Privy with the software.
You can start with a free plan as it provides you with all the necessary features; in case you want more flexibility in strategizing your email marketing, there is a paid plan starting from $24 per month.
It is one of the best sales tools that has a clear and efficient posting algorithm, which makes it irreplaceable for startups marketing and sales.
Choosing the network is a zero-obstacle road for the fast content distribution and elimination   of spam or irrelevant content.
The diversity of responsive options (likes, marking the number of views, and applying flags for the inappropriate content) lets you have the insightful overview of your content in terms of its quality.
The audience you reach goes beyond the limit of friends' number as sharing and commenting will enable appearing your content in the feeds of your friends' connections.
If you have 500 connections it means that potentially you can appear in feeds of thousands of people.
It is the app delivering the sales solution to your startup. It combines engineering excellence, best practices in sales lead generation and customer-centric approach to support.
With SalesLoft, all the sales communication will be kept in one place. It lets you get and receive personalized emails, call, have access to sales task and self-monitor your performance.
It streamlines your workflow as it creates a diversity of options with scheduling and accountability.
All the interactions of your team will be tracked, which will facilitate analysis of your project.
The rich data SalesLoft provides will be useful in terms of your startup business prospects.
Sticking to old-fashioned tools might cost your startup a valuable time. Hubspot is an app that has everything you need to make sales accountable as it helps match people who buy and sell fast.
The app will provide you with the big database of buyers (including the email addresses and phone numbers): the tools applied for identification of prospective buyers make this process prompt and smooth.
Hubspot analyzes the engagement of prospects visiting your site and supplies you with insightful view for accurate sales forecast.
In conclusion
Equipping your startup with the right apps brings a competitive advantage to your business from the early stages of work.
Apply 8 top apps from our list to establish the effective communication with your team and manage the projects at your best, and your startup will definitely launch and grow successfully.