Atlassian Softwares For Professional Teams
Atlassian is the world's leading provider of software for professional teams, with more than 150,000 customers delivering its service to 170000+ companies around the globe. Read on to know what top Atlassian software your professional team can use to automate workflow and increase productivity.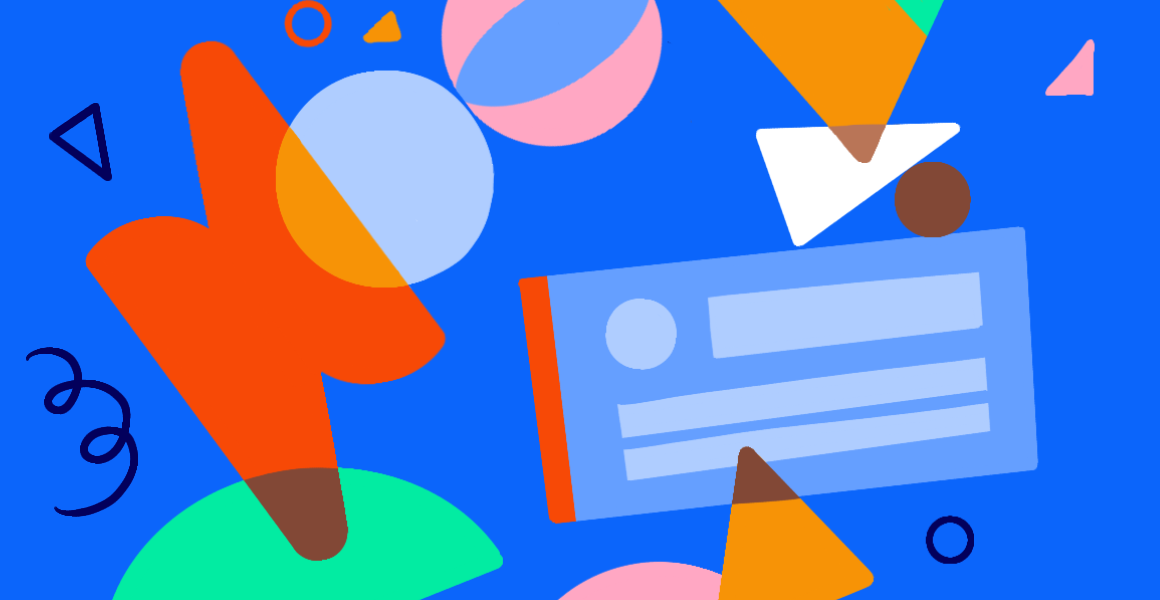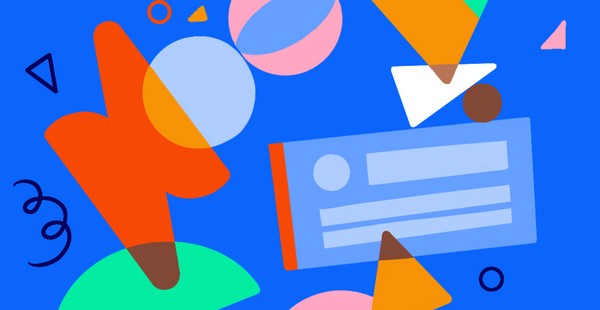 Atlassian is a leading software company that provides software for teams to manage projects and collaborate. It has been around since 2002, and it has over 6,000 employees from lots of countries.
The company exemplified as Black Swan Startups was founded by Scott Farquhar and Mike Cannon-Brookes, who were classmates at the University of New South Wales in Australia. Their first product was called JIRA. It was a bug tracker that they created to help them manage their own software development projects.
The name Atlassian roots not only in the name of the Greek titan but also in the word "atlas," which means a book of maps or charts. The founders wanted their software to have a similar function – to be an atlas for information about your projects.
At present, Atlassian's products are used by more than 170,000 organizations worldwide, including Cisco, NCR, Lufthansa Systems, Netflix, Skype, Tesla Motors, and Twitter.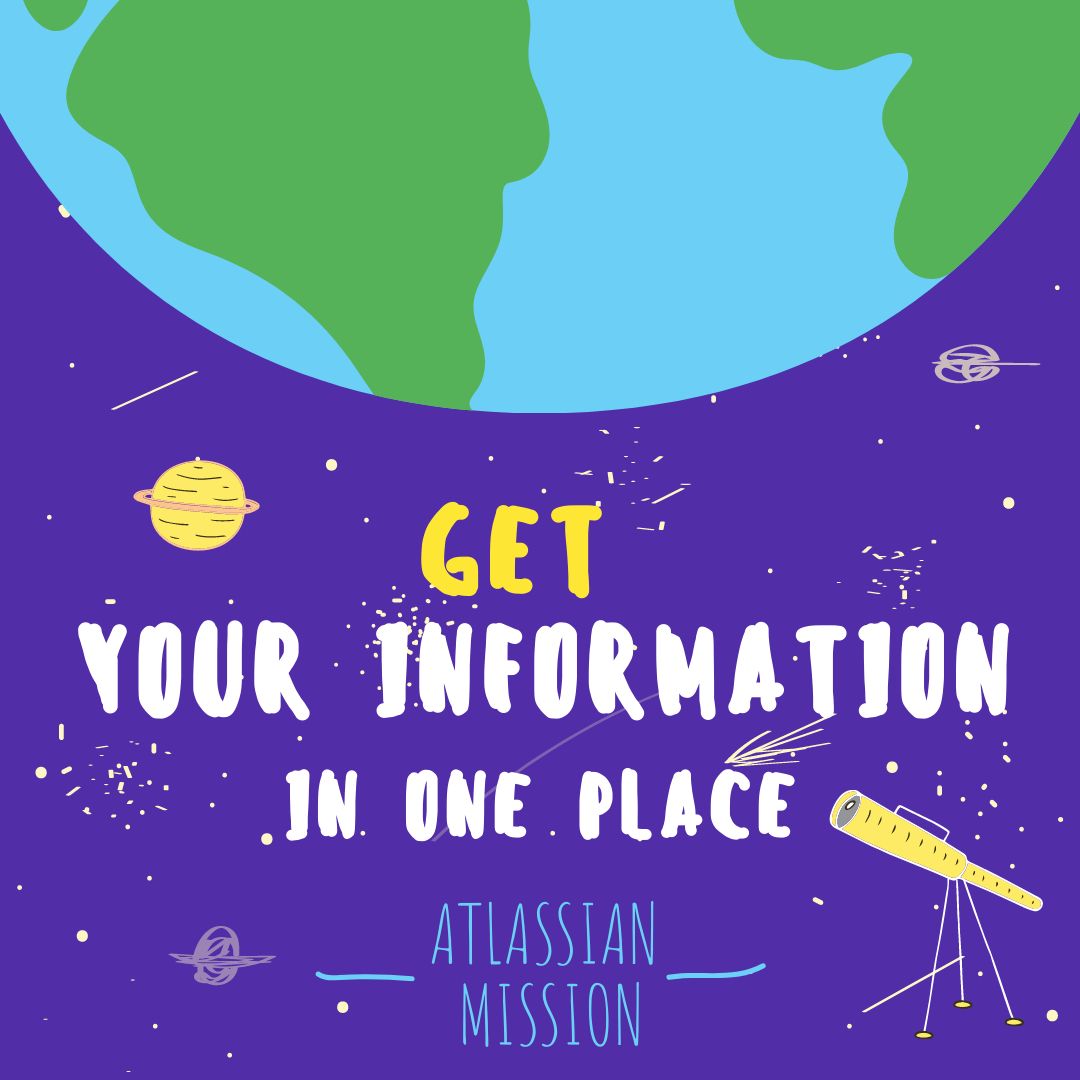 Its functionality includes such features as file sharing, work tracking tools, and more.
Among Atlassian's top products giving professional teams a sure competitive edge, there are :
JIRA Software
JIRA Work Management
Confluence
Trello
Opsgenie
Bitbucket
Statuspage.
Why Teams Favor Atlassian Products
Systems, to be fully functional, are to regard three aspects:
components
interdependencies
a goal or purpose.
Atlassian software solutions are known for their efficiency due to their capabilities in the creation of superb management systems that cater to the needs of small businesses and enterprises alike.
They provide an opportunity to manage all the workflow processes and lead your business to success by covering all stages of the software development lifecycle (SDLC), including:
Planning – Defining product vision and strategy, creating roadmaps and product backlogs
Development –  Creating software with agile methodology using scrum or kanban boards
Testing –  Testing quality assurance for existing code base by using tools like Jira Software Quality Management (SQM) Dashboard or Confluence Quality Management (SQM) Dashboard
Deployment  – Deploying the code into the production environment with tools like Bitbucket Pipelines or Bamboo Cloud Automated Deployments.
Additionally, services like Confluence function as facilitators of workforce management and enable businesses to improve corporate communication internally.
How Professional Teams Benefit from Atlassian Software
Atlassian's tools help teams by:
increasing productivity
optimizing workflows regardless of project complexity
saving time and creating accountability for its utilization
improving communication in a team
bringing transparency in project management
contributing to the realization of plans for business upscale.
One of the most popular Atlassian products is Jira. It is a tool for project management that allows you to create detailed plans and monitor their implementation on a daily basis.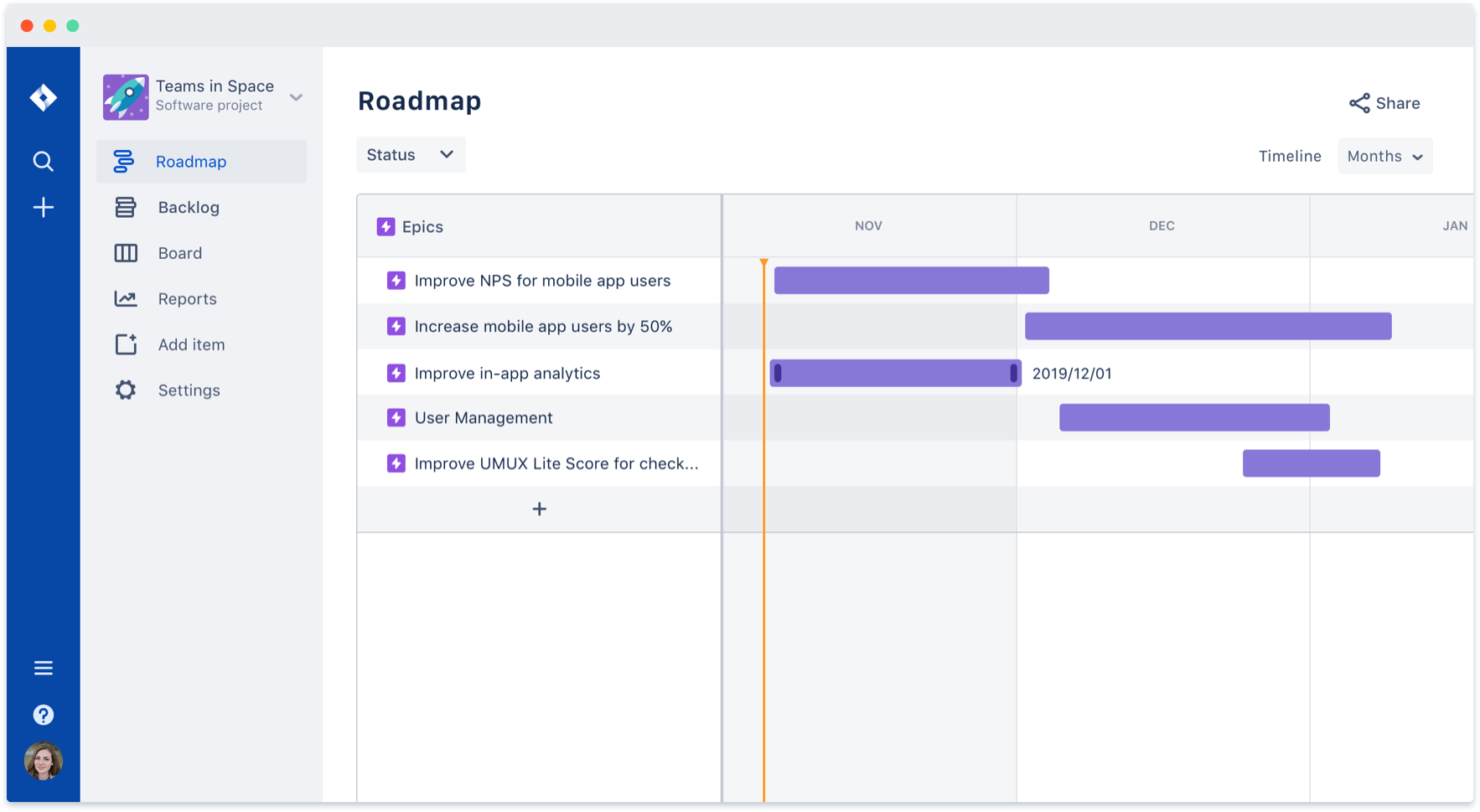 Jira when integrated with a reliable time tracker allows you to track not only how much time each employee spends on various tasks, but also monitor expenses related to resources utilized in the process of task performance. For accessing the service, users need to have Jira Software licenses.
In respect of method, JIRA offers efficient ways of achieving project management goals in:
planning (JIRA users can create and assign the issue that can be easily tracked by a description of the task, assignee, dates of supposed performance, number of the issue, etc.)
measurement and estimation (JIRA users can see how the issue is building in the project roadmap)
performance and analysis (JIRA issues are labeled with various statuses for assigned tasks, and once the issue is marked with check result or closed status, it means the results are reached, and the task itself can be traced back for analysis).
Besides, Jira is available as a mobile app: despite limitations usual for mobile versions, JIRA app is a quick fix for monitoring issues and keeping things under control on the go.  
Bottom Line: Atlassian's Jira Software is a project management tool that helps teams manage work hassle-free.
It has an issue tracker that provides powerful workflows to assist teams in plan and handling their projects from start to finish.
It also offers the ability to create custom fields and custom roadmaps so that businesses could get exactly what their team needs out of a project management solution.
It connects the individual goals of the team members and delivers an enhanced work experience.
Pricing: A free plan with unlimited project boards and 2 GB of storage is available for a team of up to 10 members, making this Atlassian software an affordable solution catering to basic team management needs.  
Management is a question of instituting unobtrusive signs and signals for teams to reach the goals, and JIRA Work Management does it best.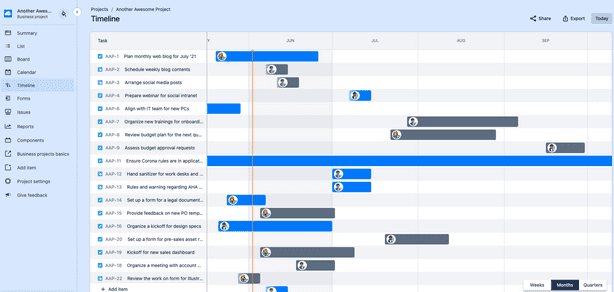 Bottom Line: The tool demonstrates wide capabilities in catering to the needs of teams of any size by aligning with corporate strategies.  
Its functionality features:  
diverse reporting that helps quantify data and introduce statistics on task completion and progress in team performance
options for task dependency management for facilitating teamwork and preventing bottlenecks in project management  
board and timeline view for capturing details of the projects in real-time
password management for extra security
anonymous access for seeing the status and description of the issues without logging in, which is a handy option for enhancing collaborating with clients.
calendar to improve scheduling
forms with a drag-and-drop builder for seamless workflow
dashboards and support in 13 languages
Pricing: Standard $5 Per user (average) and $50 a month for up to 10000 users.  
Confluence: Best Workspace for Teams
With a customer satisfaction score of 8.2 out of 10, Confluence is the acme of excellence and the obvious choice when it comes to choosing a tool for collaboration and sharing documentation among teams.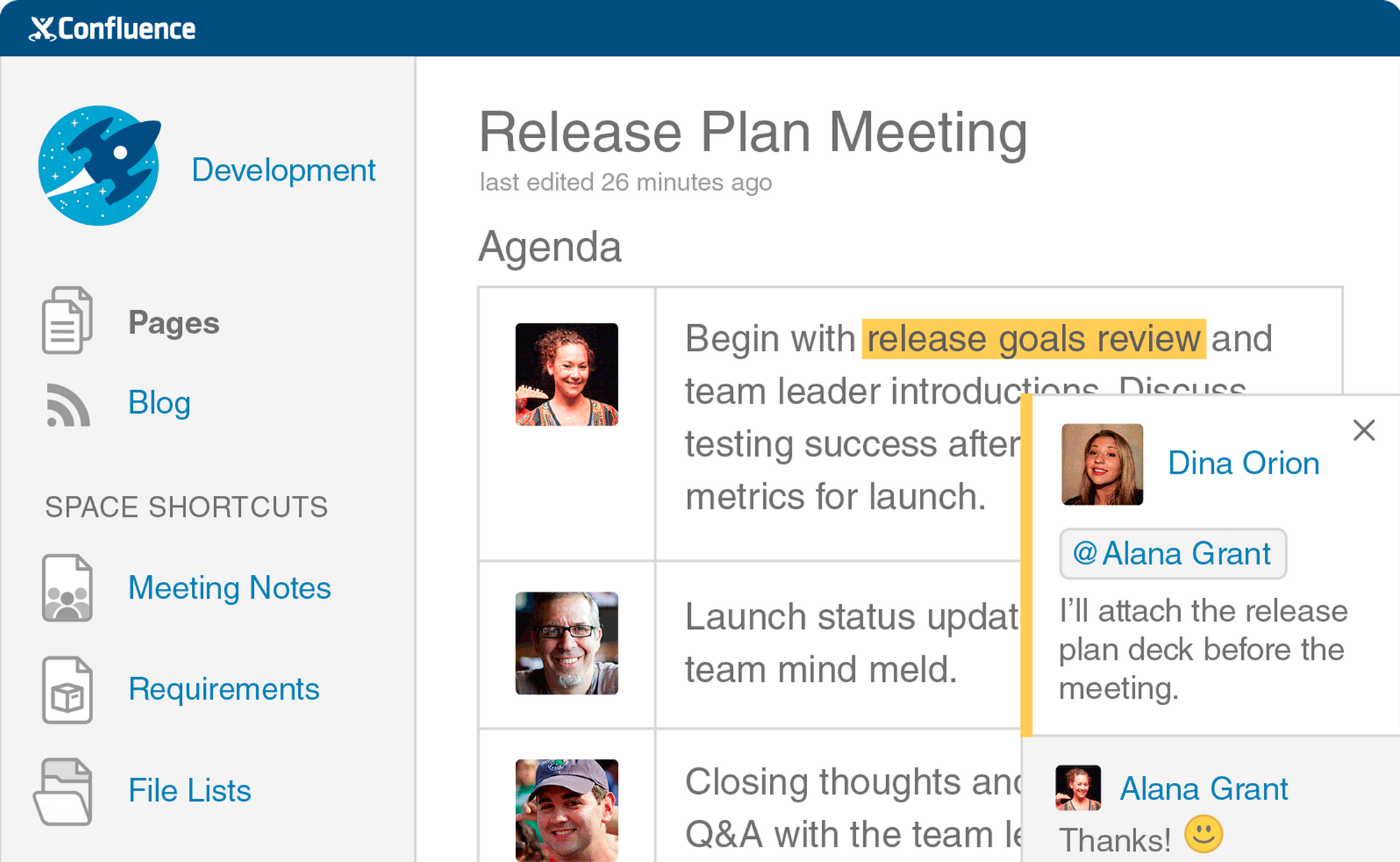 There's a lot to unpack about Confluence capabilities but, overall, it's usually used in integration with JIRA for creating an effect of as a full-functional suite for facilitating workforce management.
Bottom Line: It is applied for establishing an info hub for any business. Being open to employees of the company, Confluence makes it easy to create and share:
corporate policies
office rules
project specifications
business calendars
company procedures.
Thus, businesses get the means of setting clear operational standards across the company.  
Pricing: On a free plan, it is available for 10 users. The standard plan costs $5 per user per month.  
Trello: Top Project Management Organizer
Rapidity is the essence of project management, and Trello makes it easy to achieve it hassle-free. It blends and harmonizes gaps between various stages in project management from planning to project completion.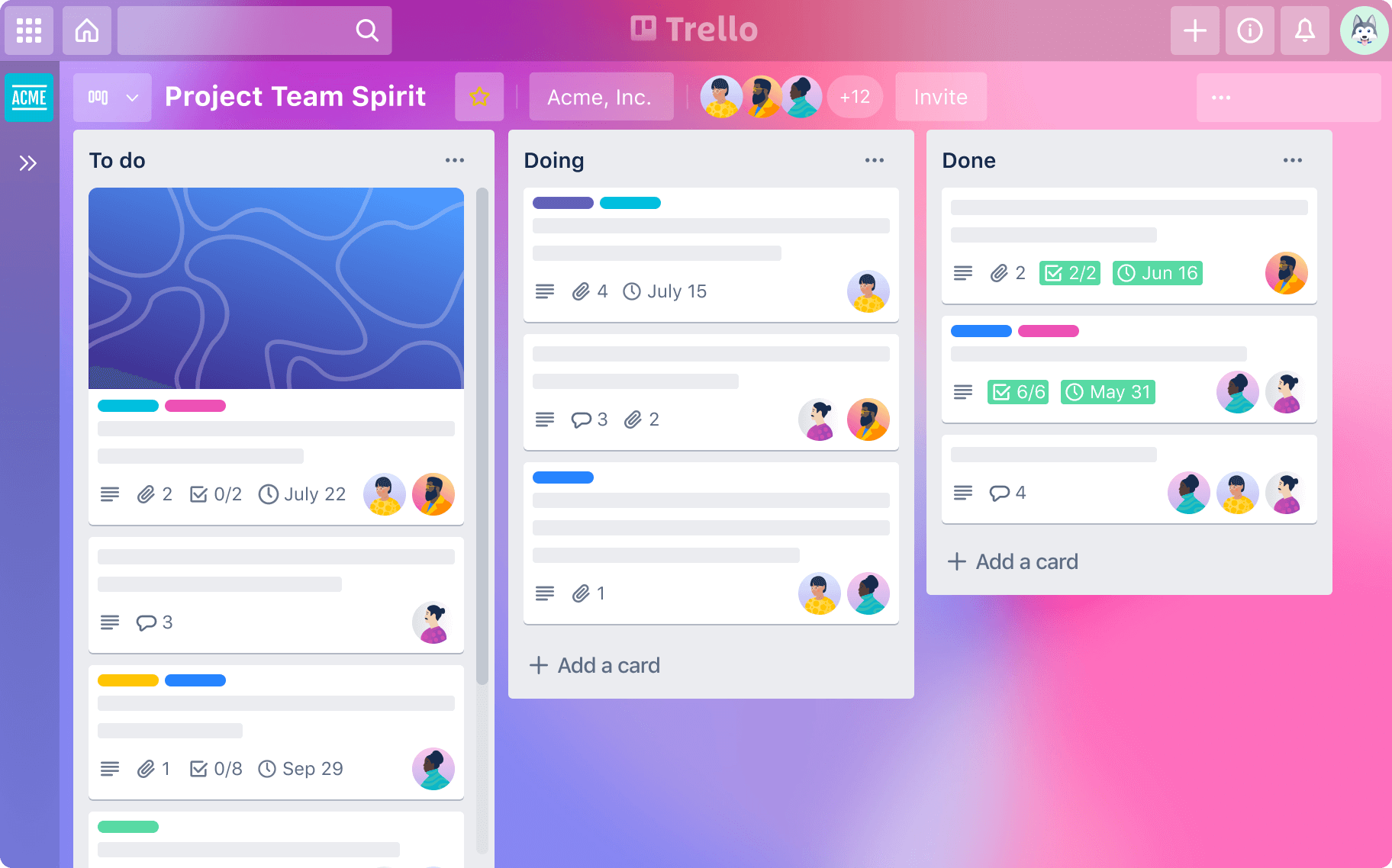 Bottom Line: Trello delivers its service to over 90 million registered users. The reason behind this worldwide popularity is a famous Trello board that enables teams to streamline project management with a click.
Trello boards became the synonym for adaptability under changing circumstances in project management. They bring the desired flexibility by promoting the idea of workflow automation and business efficiency without extra effort.
When applied across organizations, Trello increases operational capacity multifold because the tool offers its users a personalized experience of streamlined project management. Among lots of features, its functionality includes:
full customization for your boards
multiple power-ups (calendar visibility, file manager, etc.)  
card repeaters
labels for cards
archive for old cards
templates for increased productivity
integrations with Slack, Zoho CRM, TMetric, JIRA, Mailchimp, etc.  
Pricing: It is available for free. On a standard plan, the cost is $5 per user monthly.
Opsgenie: Incicent Management Tool
OpsGenie is a comprehensive Atlassian software that promotes a Zen-like way of approaching incident management. It is an essential tool for Dev and Ops teams that value agility of management and reliability of performance.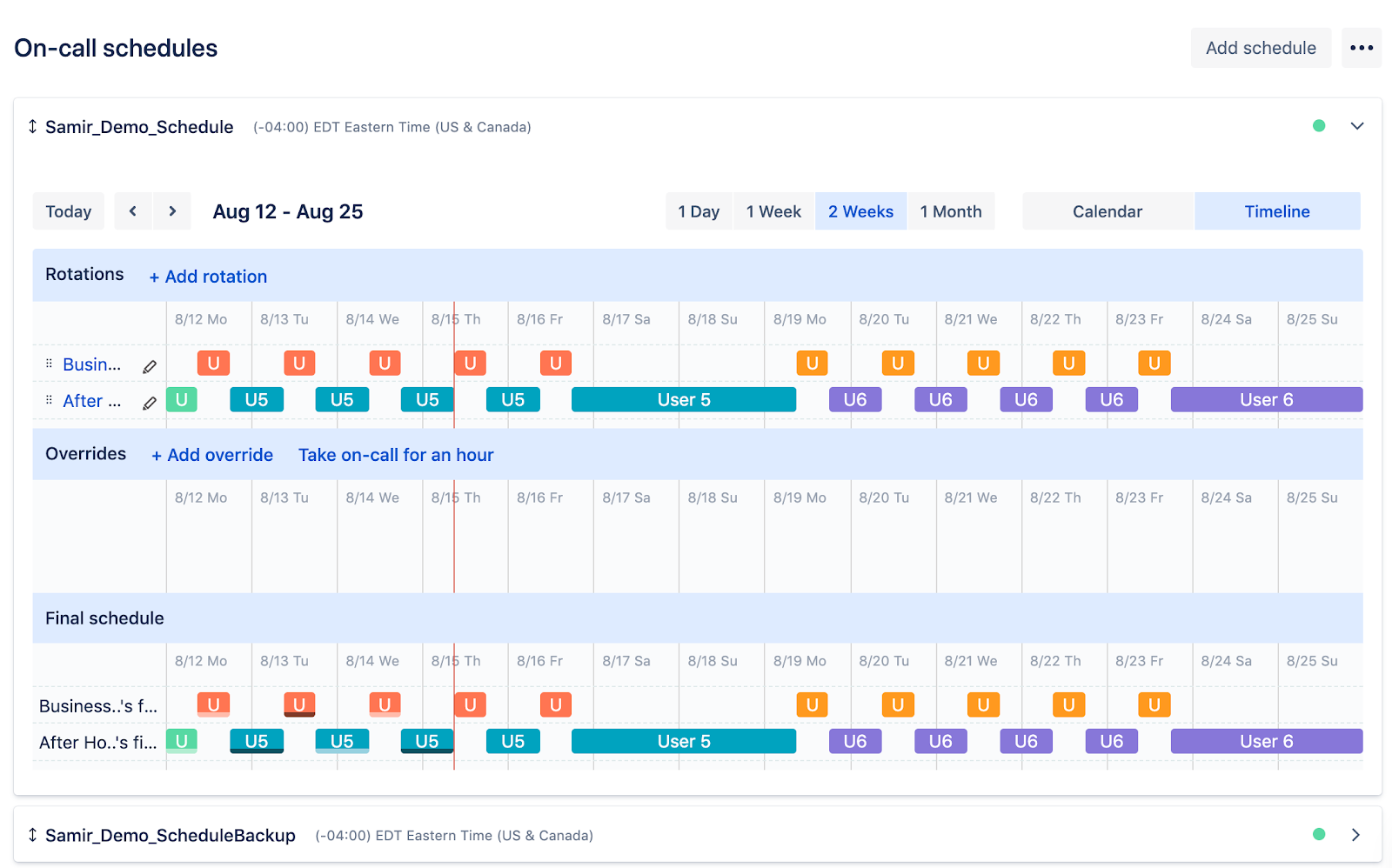 Bottom Line: OpsGenie offers a universal ITSM-solution for incident management. It establishes the atmosphere of efficiency in relations between the business operations team and the development team. It allows taking actionable steps before the issue would make a negative impact on your business.  
It is built around the consolidation of all the clients' calls in a single repository. Additionally, it can notify specifically and engage only those who are in charge of addressing the issue.  
The capabilities of this tool enable professional teams:
to apply push notifications, text messages, and calls as the means of alert
to track the effectiveness of alert systems  
to benefit from integration with lots of Atlassian and non-Atlassian tools
to rely on call and email support.
Teams using this tool respond to the problem rather than react to it, which means that teams work more productively.
Pricing: OpsGenie basic functionality is free for up to 5 users. On a free plan, 100 SMS notifications (an option for voice notifications is not included). On the advanced plan, the cost is $29 per user monthly.
Bitbucket Cloud: Git Repository Management Solution
Launched in 2021, Bitbucket Cloud acquired a huge number of users in no time. By its functionality, it is an empowering code review tool for exercising pull requests at a new level of efficiency.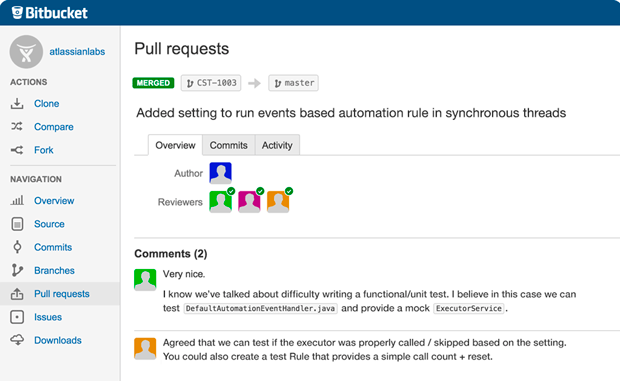 Bottom Line: Being a time-saver, Bitbucket assists in more effective bug fixing and catching errors.  
In particular, it facilitates:
the process of reviewing complex diffs
analysis of third-party code reports in real-time (it's integrated into code reviews)  
collaboration within a team
the stage of approval and merge.
Besides, since it integrates into Jira it has an option for auto-tagging of JIRA issues with code commits. It also enables teams to take a new approach to repository cloning and use multiple built-in CI/CD tools  
Pricing: Using a price calculator, prospective users can get detailed information on the cost of service for a specific team.
Statuspage: System Health Monitoring Tool
It is an old adage that when we pay too much attention to inflows, we fail in creating a more productive system. Not to be bogged in magic metrics and buzz words, there is Statuspage assistant for professional teams.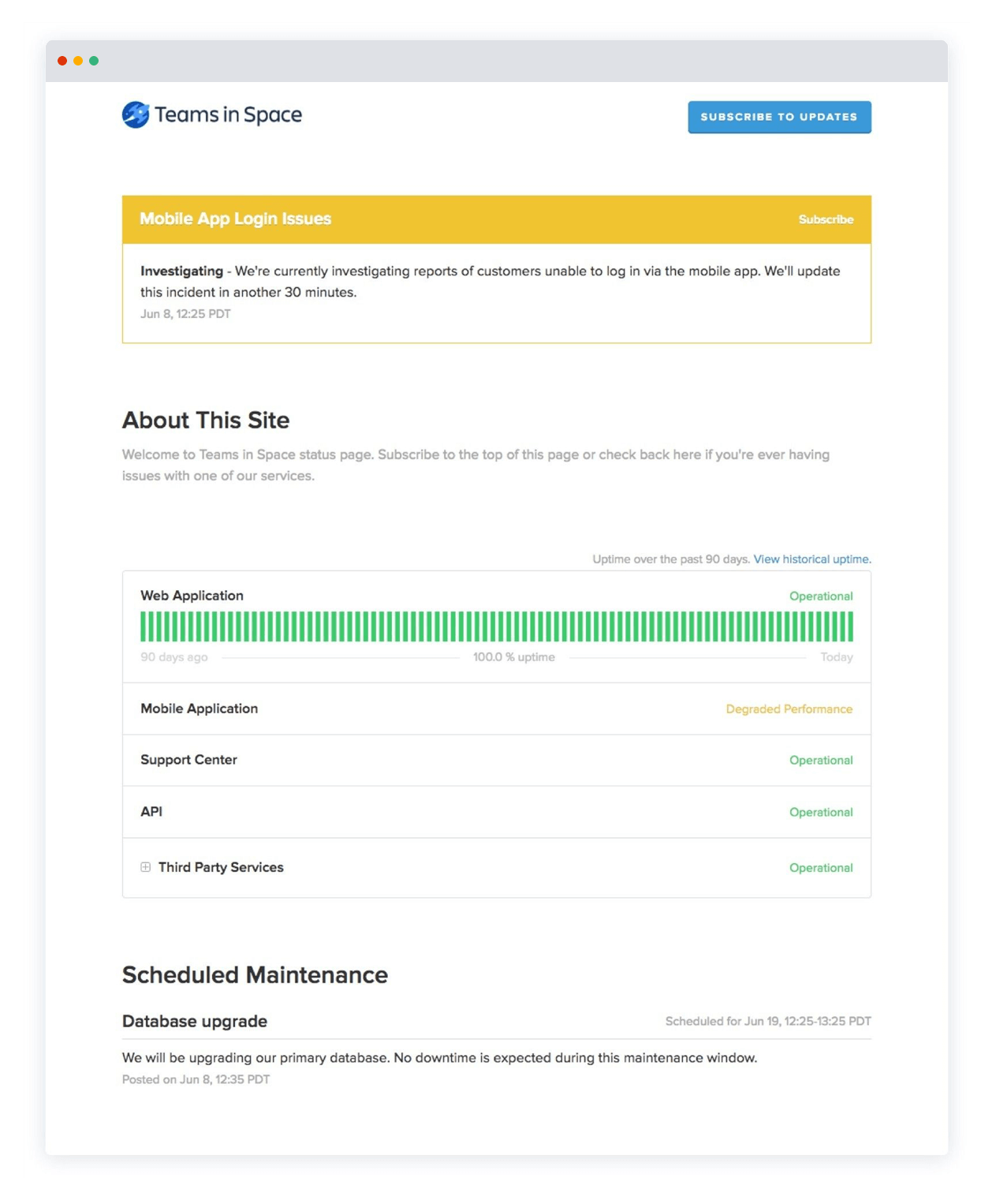 The strategy of Statuspage stands in the sharpest contrast to the rigid principles of traditional work concepts.
Bottom Line: Statuspage is a tool that increases team productivity by offering a snapshot of system status in real-time.  
It ideally integrates into agile workflows by promoting the idea of flexibility and consistent progress.
It prevents missing such project management issues as technical debt and helps identify confusing goals or priorities that block productive teamwork.  
Pricing: The cost of Statuspage service starts from $29.00 per month.
Bonus
It is a new kind of integration server that automates testing, which makes team a step closer to coding as fast as thinking. Why is it important? It allows achieving a shippable condition of the code with a time margin, which leaves room for making the necessary improvements.
Crucible: Advanced Code Review Solution
One of the meanings of this word is 'severe test'. Indeed, Crucible is not just another code review tool. Its functionality enables developers' teams to monitor changes prior to merging them accordingly. Not to be crammed into a framework, teams apply Crucible for streamlining the process of review and unblocking team productivity.
Wrap Up
Atlassian is a company that specializes in software development services and mainly develops software for professional teams. The main focus of its development is on the projects' workflow and communication and investment in tooling that boosts individual productivity in development.
JIRA Software is a project management software designed to help teams plan, track, and collaborate on agile projects.
Confluence is a collaboration platform that helps you create content together
Trello is a task management tool designed to help users manage projects stress-free.
For running always-on services, an alert management system is required. OpsGenie by Atlassian is exactly such a tool that stands out among products with similar functionality.
Bitbucket Cloud is a code hosting solution that allows teams to store public or private repositories.  
Statuspage allows capturing the condition of the system and detecting any issue in the service.  
The products developed by Atlassian are well known among IT companies because they increase productivity and provide tools for the effective management of complex projects.