Best of Breed Time Billing Apps to Get Paid
Billing software is a cost-saving solution for your business. We offer a list of 11 billing apps that will help you estimate how hard you are working and find the best suitable software for propelling your business growth.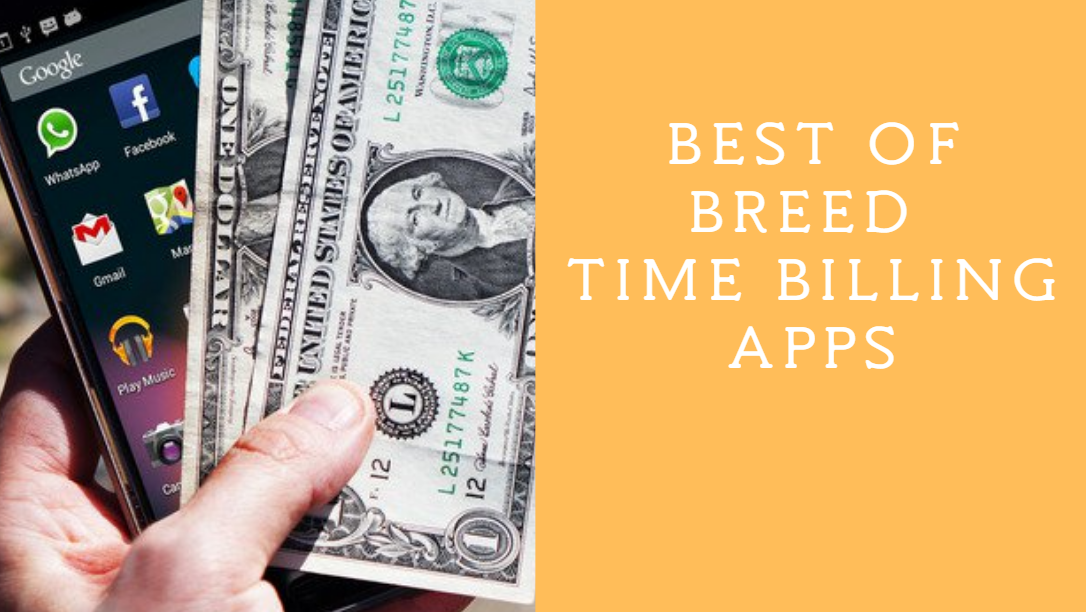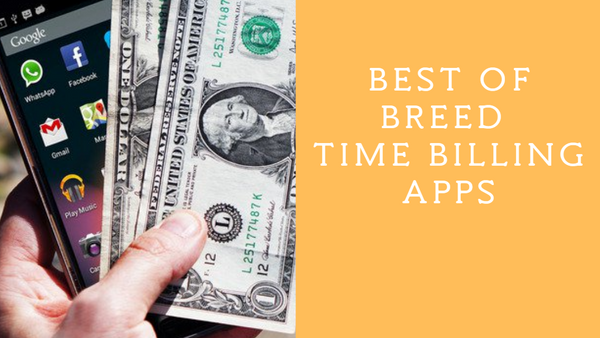 The app universe is expanding faster than we could imagine.  With over 2 million apps that users can choose from major app stores, it is no wonder that billing apps are getting more popular. They simplify businesses life as the billing software is a cost-saving solution to speed up the business routine, focus on what has been done, and, overall, enhance your business with high productivity and transparency.
Below there is a list of 11 billing apps that will help you estimate how hard you are working and find the best suitable software for propelling your business growth.
It is a powerful billing tool that enables invoicing your clients on recurring basis.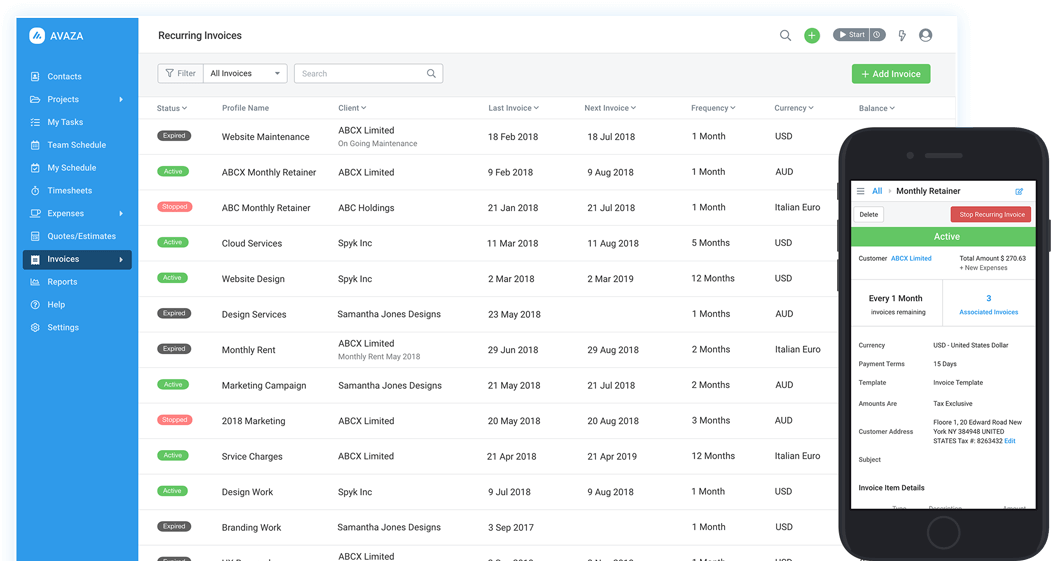 What makes it work for you?
Seamless in-billing (choose who receives invoices and what date/time)
Flexible dashboard (helps you get access to invoicing templates instantly)
Storage of timesheets
Reports on recurring invoices
Tracking cost spending on the go
Scheduling the business resources
Linking invoices to the projects.
If you operate on 5 invoices per month you can enjoy Avaza for free.
The billing options of this software are introduced within time tracking. Applying it on mobile, desktop, web, or browser app, you can manage your billable hours in a click and translate time into money.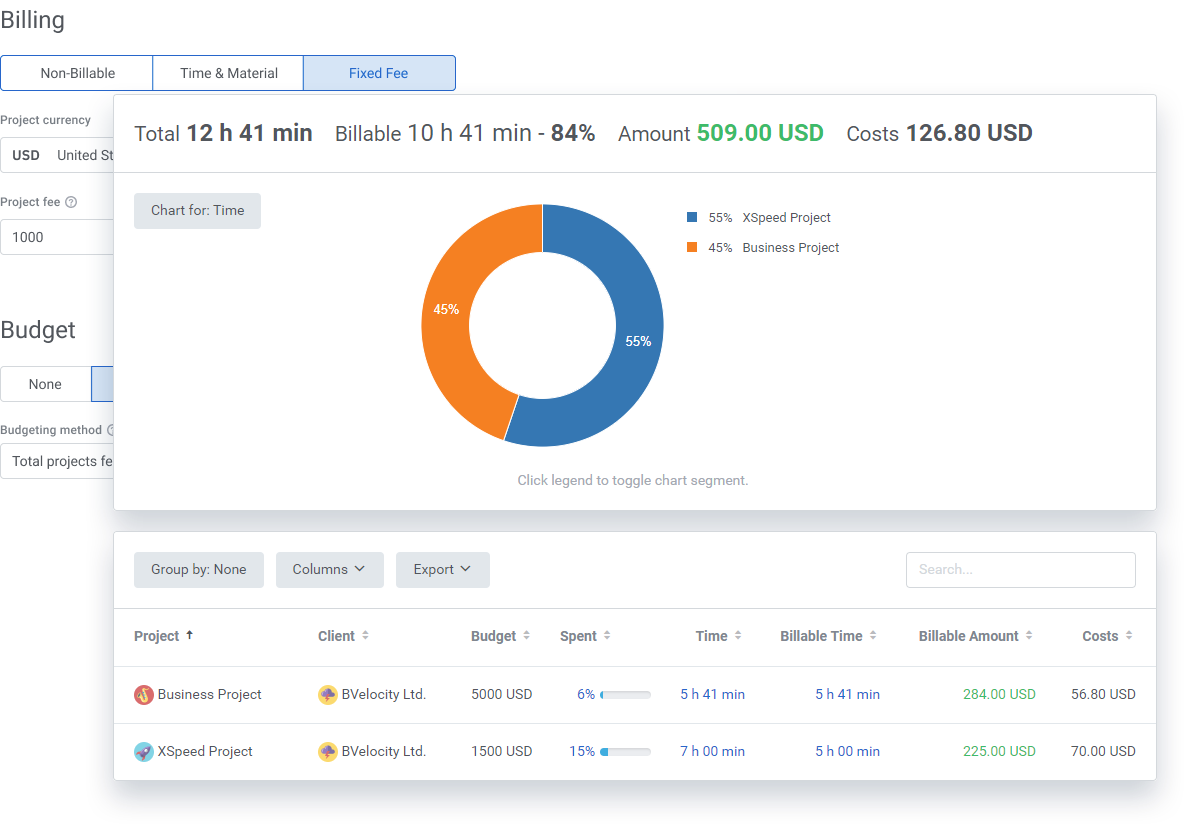 What makes it work for you?
Project budgeting
Monitoring the accountability of billable hours
Flexible billable rates by client, person, project
Invoicing in one tap with the option of creating the finance-related documents  
Tracking tasks hours and project expenses for accurate billing  
Generating reports on billable hours
Automatic salary calculation
Processing payrolls.
Billable rates, invoicing and money tracking are available on Business Plan for $4 per month.
This software is ideal for fast payment processing at low cost. Available on web, macOS, Windows, iOS, Android.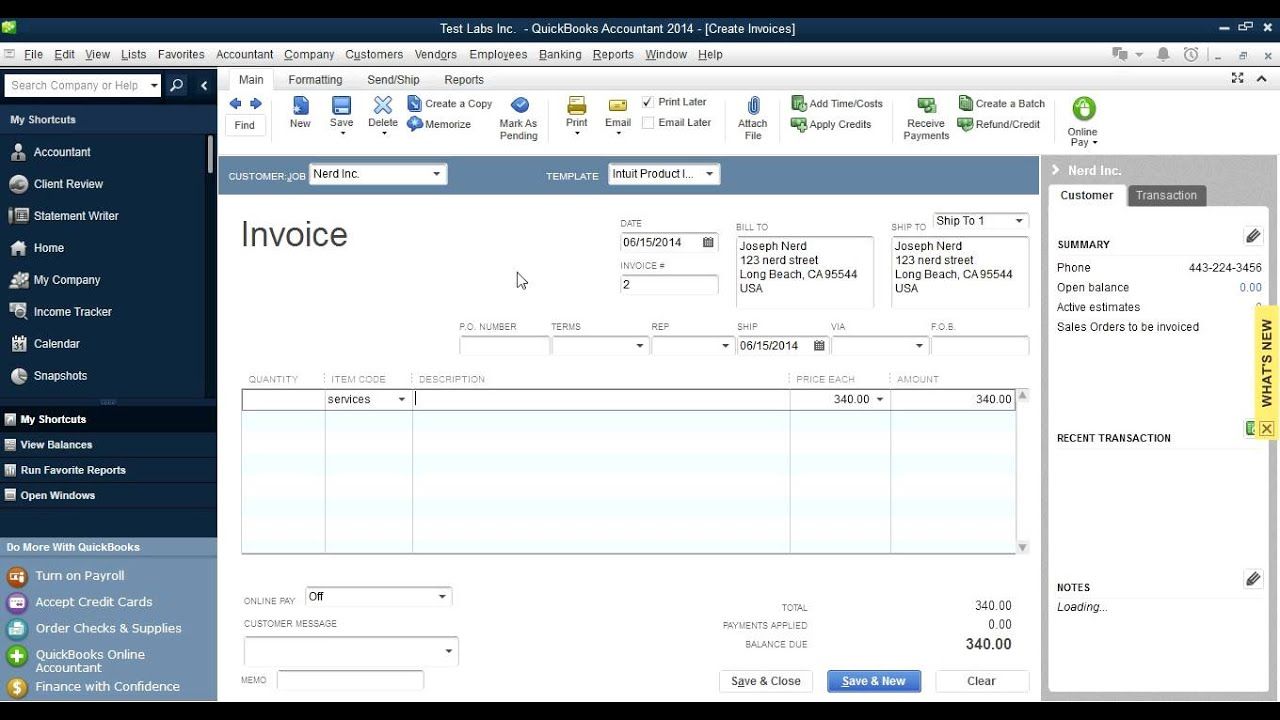 What makes it work for you?
Quickbooks statements enable frequent billing
Built-in invoice sending
Easy expense tracking
Integrated payment processing for simple invoice creating
Indicating customer's taxable status
Bills tracking.
Quickbooks offers several pricing plans starting with 7 euros Simple Start Plan monthly for tracking sales and sending unlimited invoices.
How to create the intentional balance between budgeting project costs and actual spending? With applying Elorus software that provides billing accuracy and, hence, boosting your estimating skills.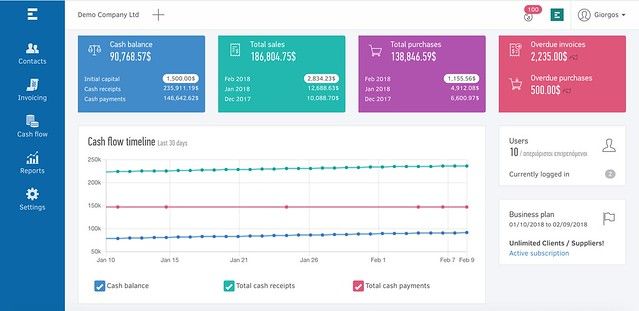 What makes it work for you?
Creating professional invoices online
Built-in exchange rates for easier billing and invoicing
Automated recurring invoices
Reusable branded templates
Exporting the reports on billable time to a single zip file
One click bills upload
Scheduling recurring invoices
On its Free Plan, you unlock the billing options for 1 user and unlimited transactions with 3 of your customers/suppliers per month.
This billing software has been on the market for over 25 years. Its application enables fail-proof tracking of billable hours, which results in increase of profitability.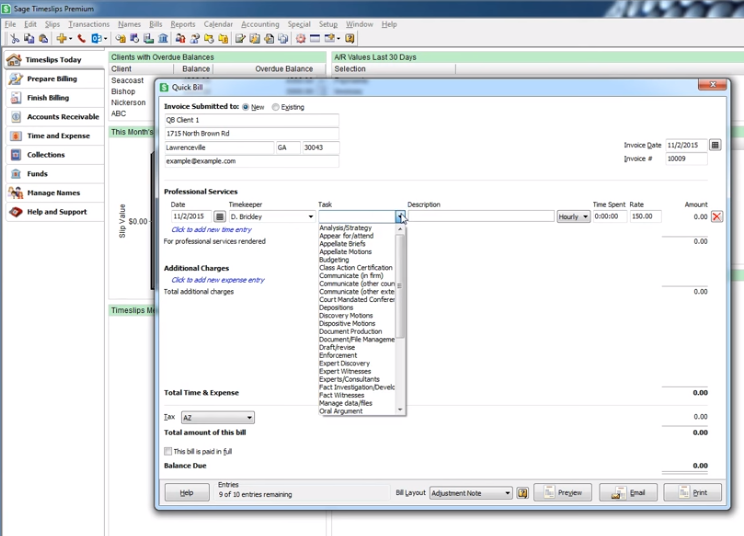 What makes it work for you?
Ensures billing practices for the variety of business needs
Customized statements
Preparation of bills
Reconciling payments
Managing client databases
Integration of Sage Timeslips with major accounting software and Microsoft Office productivity solutions
Providing insights into business analytics
The starting price for enabling payments processing service is $274.00 (one-time payment for 1 user).
This software provides for the streamline payments that assists your business growth and lets you always have reliable access to the documents that you need.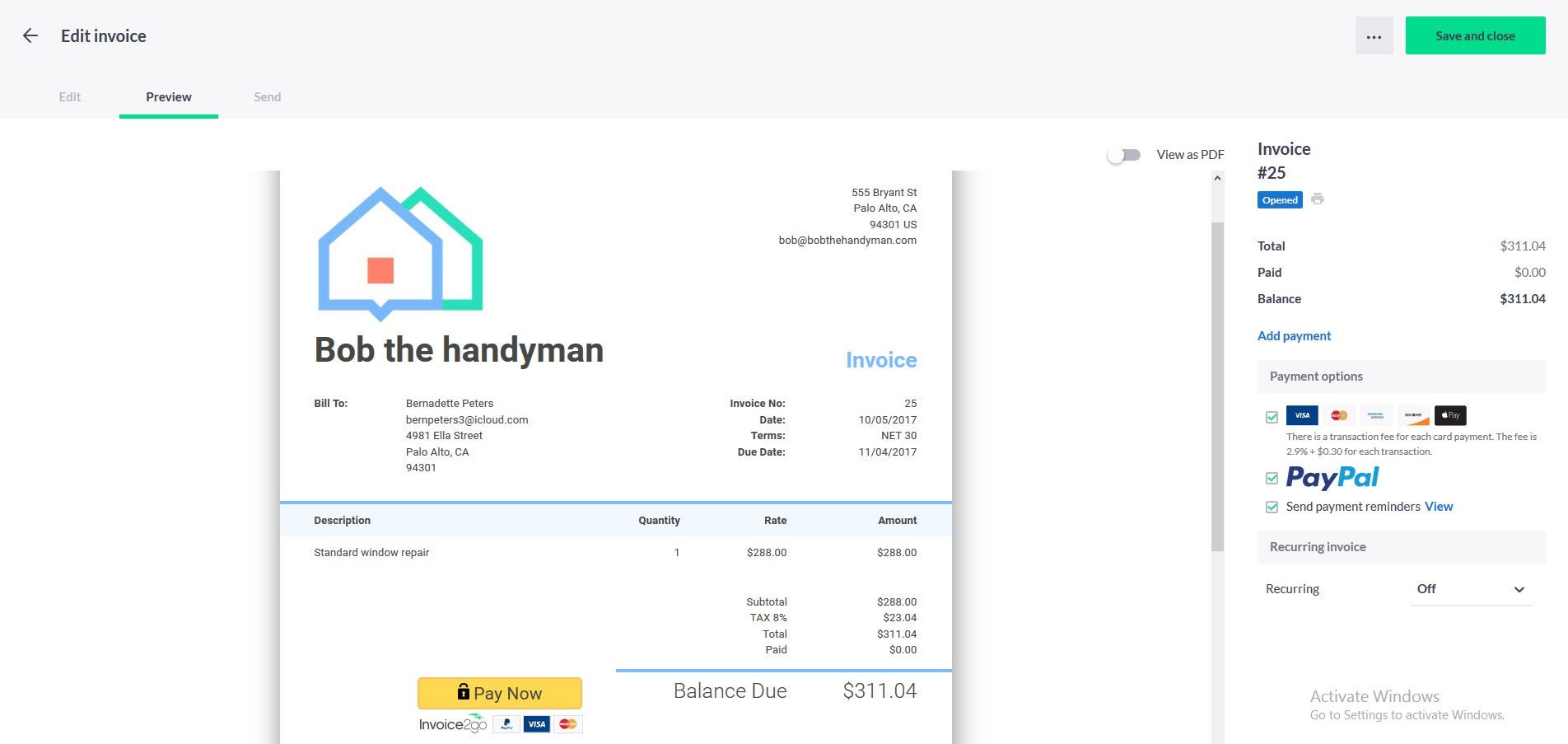 What makes it work for you?
Sending invoices across any device
Getting homescreen notifications on a mobile version
Contacting your clients via email or message instantly
Marking invoices as paid
Integration with PayPal
Getting previews for billing and invoicing documents  
Converting estimates and bills into invoices with a tap.
Choose among three plans according to your business needs: you can start with $9.99 per month for 1 user for billing and invoicing up to 25 customers.  
The software that assists you in managing your accounts with the option of customized template-building for invoices.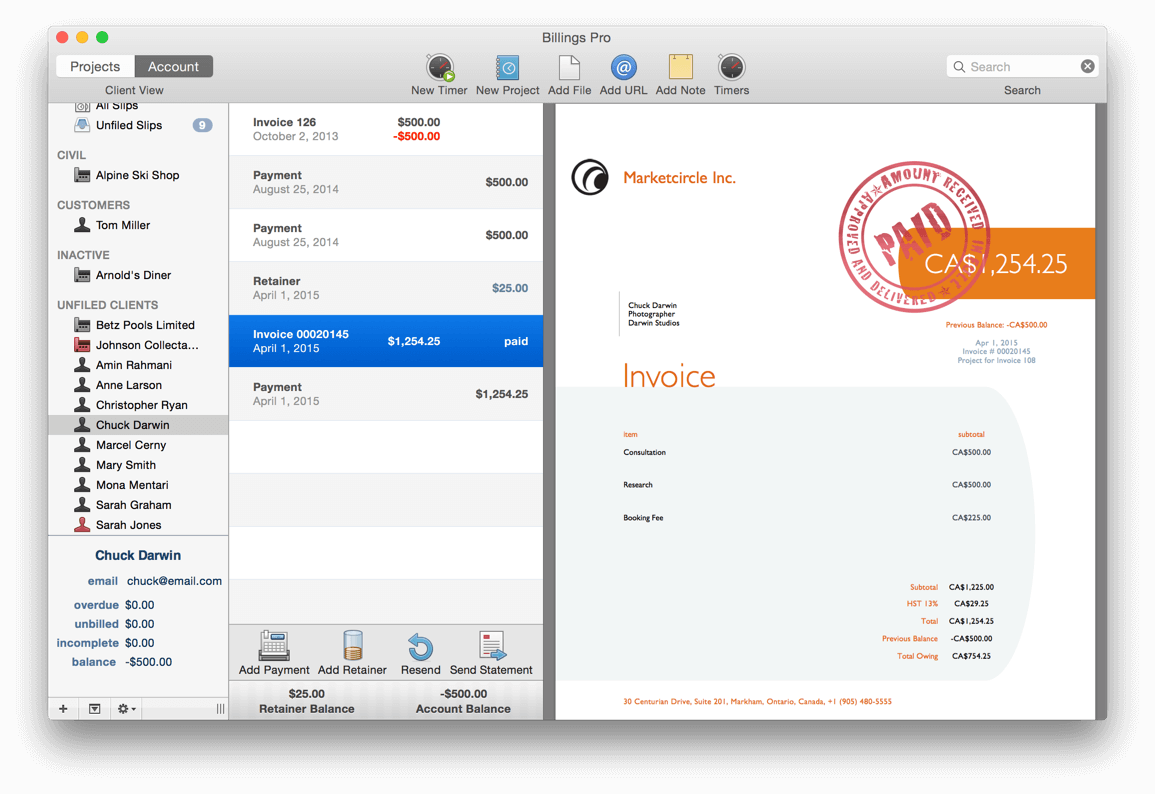 What makes it work for you?
Professional timeplates
Detailed invoices
Billing by time, flat rate, daily rate
Billing by project
Billing by quantity of purchased products
Analysis of your financial data
Built-in invoice sending.
On Freelance Plan, you get 5 Invoices, 5 BillingPro statements for the unlimited number of Clients and unlimited projects for $5 per month.
This tool is your ideal billing manager performing inventory tracking and bill paying.  It lists products and services in an easy-to-observe spreadsheet grid.
What makes it work for you?
Reporting on expense
Bank account reconciliation
Creating invoices within the invoice builder
Sending invoices
Monitoring costs allocation
Automated saving the added products.
After the free trial you can choose among three plans (Starter, Standard, Premium). On Starter Plan that offers operations with multiple currencies, you pay $20 per month for sending 5 invoices and quotes, entering 5 bills, reconciling 20 bank transactions.
A great tool for streamline payment with the option of recurring billing. It enables you getting paid promptly regardless of your location by creating the customized branded email invoices that let your customers pay with one click.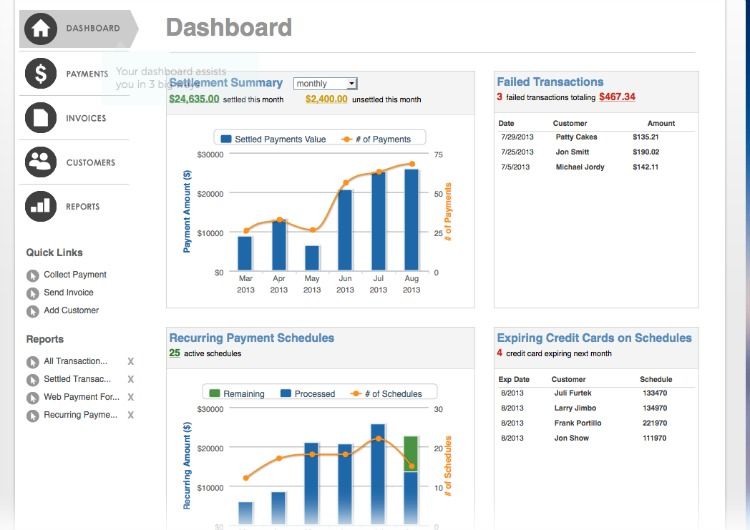 What makes it work for you?
Automated Billing Schedules
Supporting billing services within your online storefronts
Configured payment forms
Generating sales reports
Providing personalized experience for your buyers
Enabling shopping services on social hubs  
Automated collecting payments from your customers
Though the price is not specified, the platform vendor offers 'a low monthly price with no contracts and no cancellation fees' with the offer of the generous discount in case you process more than $50000 monthly.
The software is available on Windows upon installment. It suits any type of business. Greatly simplifies billing by saving you time on accounting.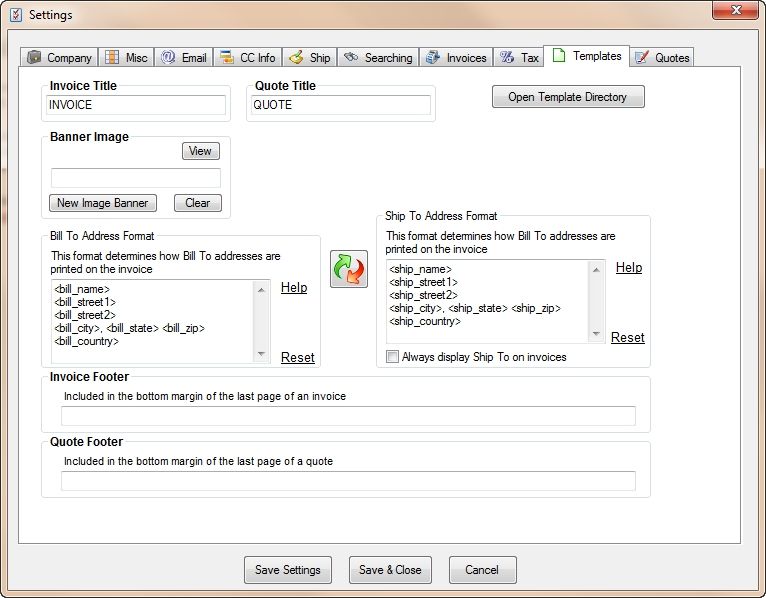 What makes it work for you?
Creating quotes (proposals) and invoices
Managing recurring billing cycles
Password protection for finance sensitive content
Support for the unlimited number of customers
Emailing and printing for your invoices
Professional branded invoices
Full technical phone/email/forum support.
Downloadable for free trial software. One time $99 payment. The software updates are paid separately.