8 Best Time Trackers That Conquered The Business World
Looking to improve your productivity and manage your time more efficiently? Check out our roundup of the 8 best time trackers that have revolutionized the way businesses operate.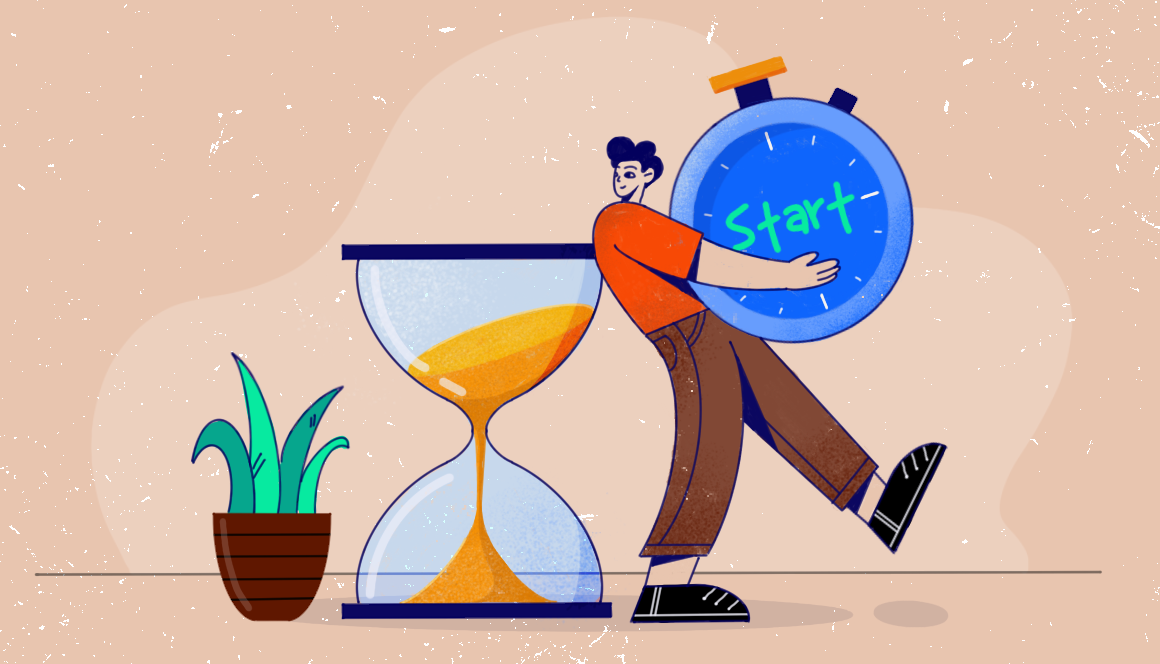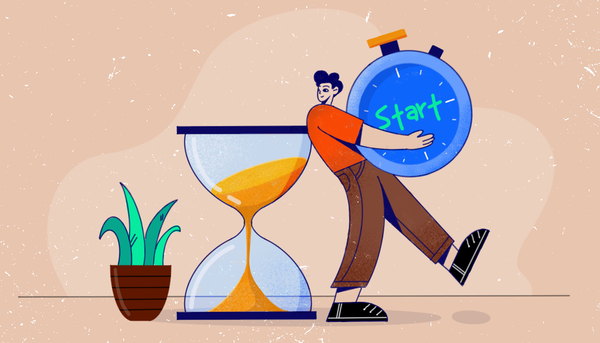 As reported by Statista, the future of key time tracking market players may look bright:
The global time tracking software market size is expected to reach USD 47.1 billion by 2030, growing at a CAGR of 21.8% during the forecast period (2022–2030).
What is a Time Tracker? Understanding the Basics of Time Tracking Software
According to Deloitte, almost three-quarters of companies around the world are now taking advantage of automation.
As per Gartner's research findings, 60 percent of major employers have already established guidelines for monitoring their workforce, and this trend is projected to continue increasing.
With time tracking software, businesses automate tracking work time and effortlessly by measuring how much time is spent on a given task or activity. This includes tracking the start and end times for each task, as well as the total duration.
Furthermore, time tracking applications are used for various small and large business needs, along with:
measurement of worker productivity
creation of accurate invoices
calculation of project costs
assessment of team performance.
The extensive coverage of time tracking software on Wiki is evidenced by the fact that it spans 6 chapters.
What Makes Time Trackers the Best Fit for Business: Key Features and Considerations
What's the best way to make sure businesses get what they need out of time trackers?
Some time trackers are better suited for business needs than others because they offer features and functionalities that cater specifically to the requirements of businesses.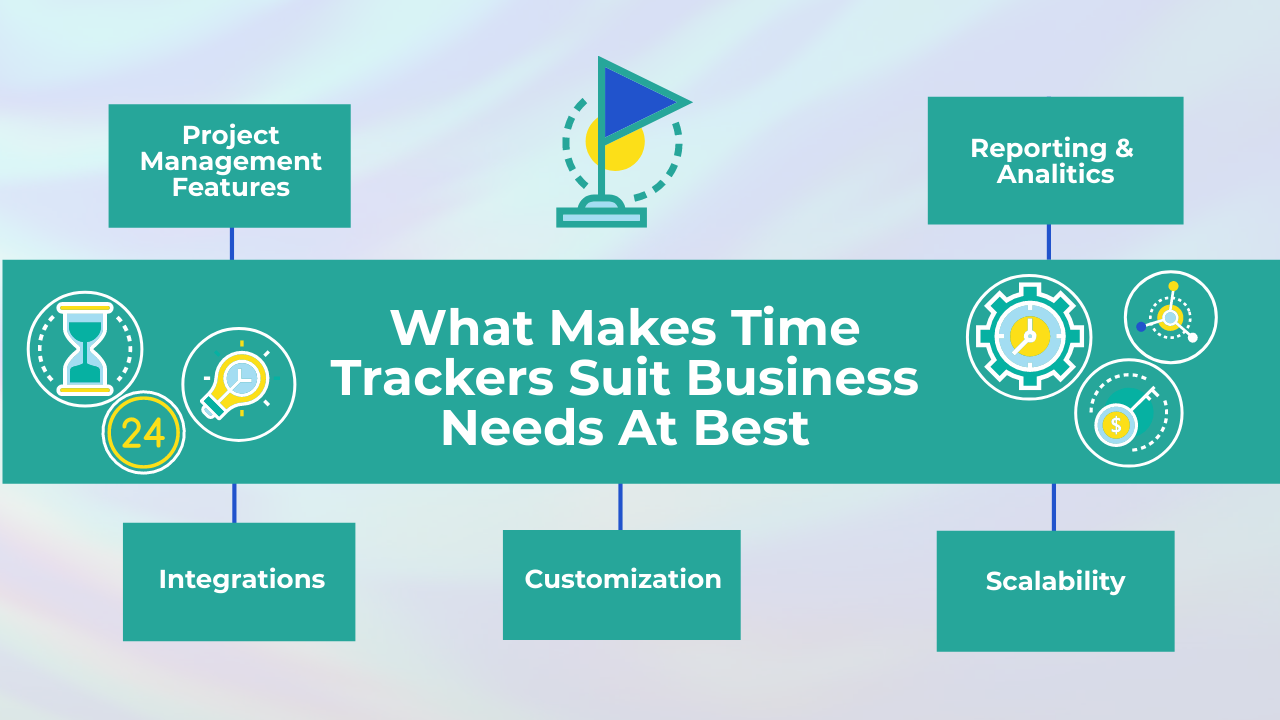 Project management features

Companies usually have a lot of projects going on at the same time, so they need a time tracker that can keep up with all of them.
💡Thus, trackers coming with features like task lists, budgeting, and team communication make it easier to keep projects organized and running smoothly.
Reporting and analytics

Businesses need to take a look at how they're using their time and see where they can improve.
💡Time trackers with reports and data analysis can give businesses a better idea of how their time is being allocated.
Integrations

Lots of companies make use of different tools and programs to manage their work processes, from project management software to accounting software.
💡Having an integration-rich time tracker makes it easier for businesses to streamline their workflow and get rid of entering data manually.
Customization

Businesses have unique needs, and a time tracker that offers customization can be more adaptable to their specific requirements.
💡Customizable features, such as the ability to set different hourly rates for different projects or create custom reports, can greatly facilitate business operations.
Scalability

As businesses grow, they may need a time tracker that can accommodate more users and more complex workflows.
💡A scalable time tracker can adjust to the needs of growing businesses with ease.
Top Time Trackers: A Comprehensive Review of the Best Time Tracking Tools
Nowadays, there are plenty of time tracking tools out there that have taken the business world by storm. Below, there are 8 most popular ones that companies have been using.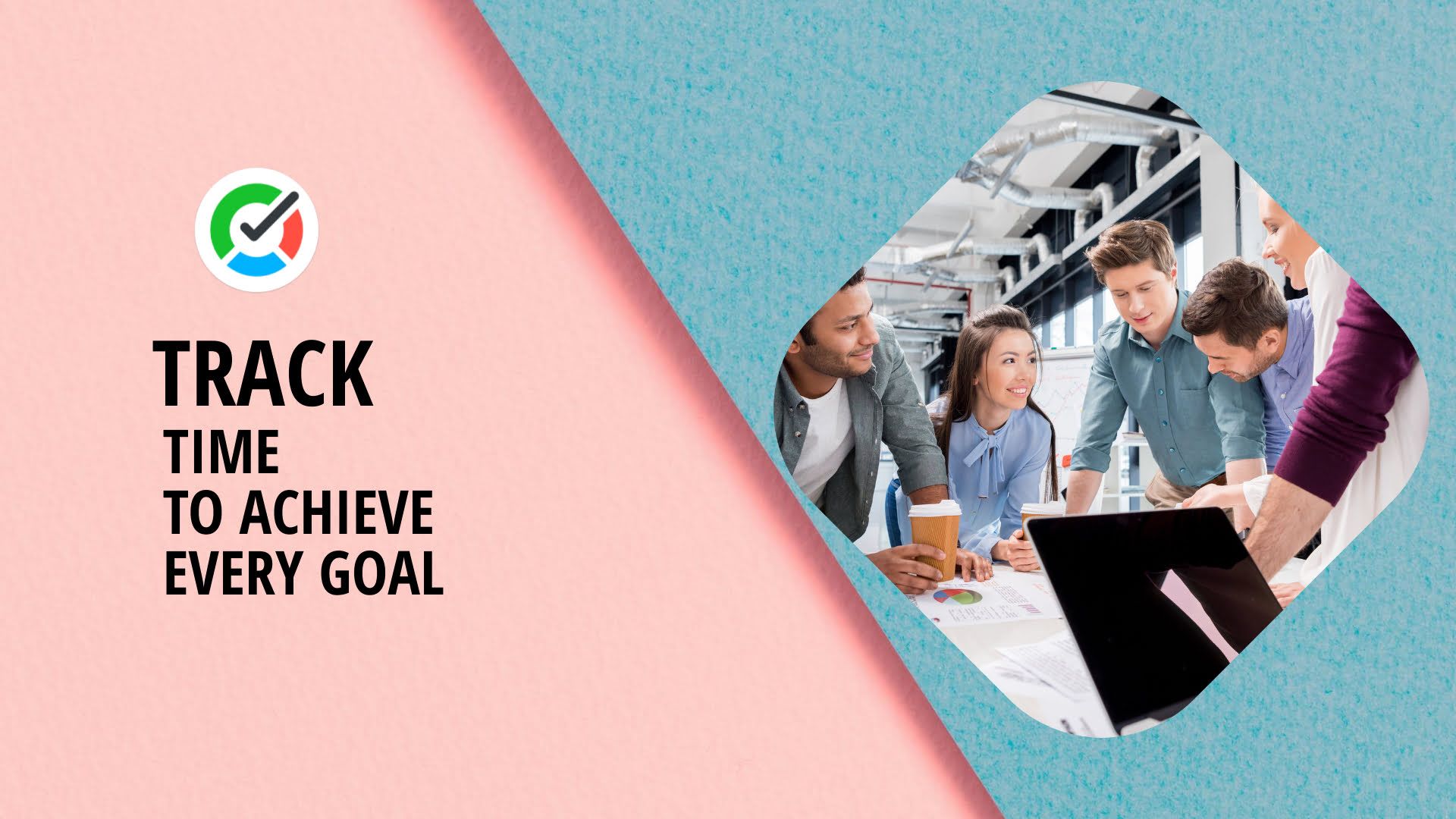 Track your work hours and improve your productivity
Accurate work time calculations on tasks and projects
Provides real-time productivity data and customizable reports
Includes integrations with project management and invoicing tools
Offers a free plan for individuals and a paid plan with more advanced features for teams.
Rather than time measurement, this tracking suite will deliver the best options for effective time management, which makes it your time tracking companion for life.
TMetric time tracker is a comprehensive time tracking system that allows users to track their time spent on various tasks and projects, generates detailed reports, and analyzes their productivity.
With its user-friendly interface, invoicing, billing, budgeting, time off management and compatibility with various devices and integrations, TMetric is a popular choice across any industry.
🪙TMetric free plan allows for time tracking of up to 5 users including automatic tracking, reporting, unlimited task and project tracking, plus 50+ integrations.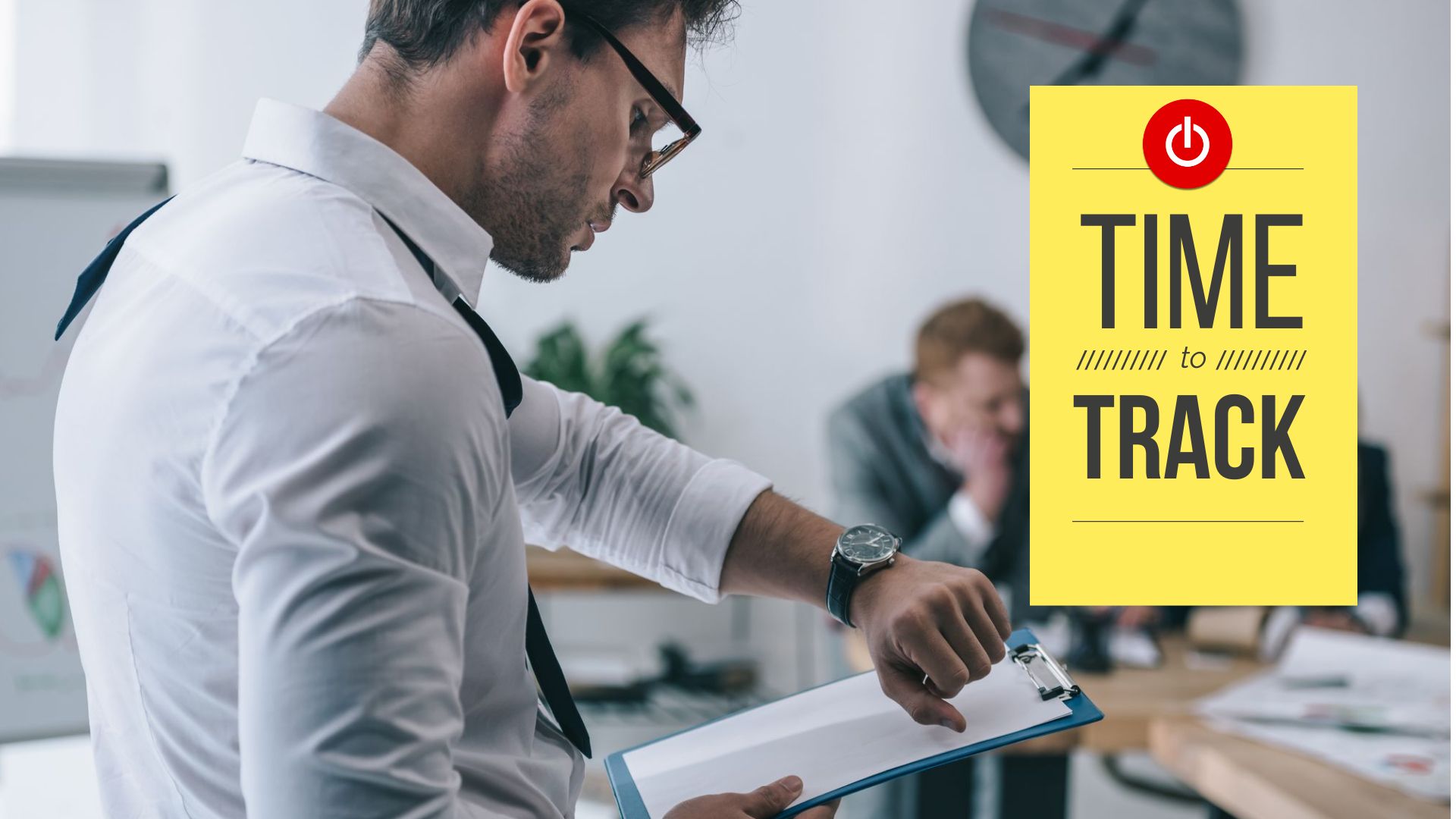 Software that helps teams stay on track and be productive by tracking their time in the cloud.
Simple and intuitive time tracker
Tracks time spent on different projects and tasks
Generates reports and visual insights.
Toggl Track has become a hit in the business world because it is easy to use and suits various industries. It's also great because it works on a bunch of different devices and easily integrates into services.
Plus, it has tons of extra features like setting billable rates, project management, and team management, which makes it the ultimate time tracking app.
🪙Free Plan includes basic time tracking features (manual time entry, idle detection, and project tracking) for up to 5 clients.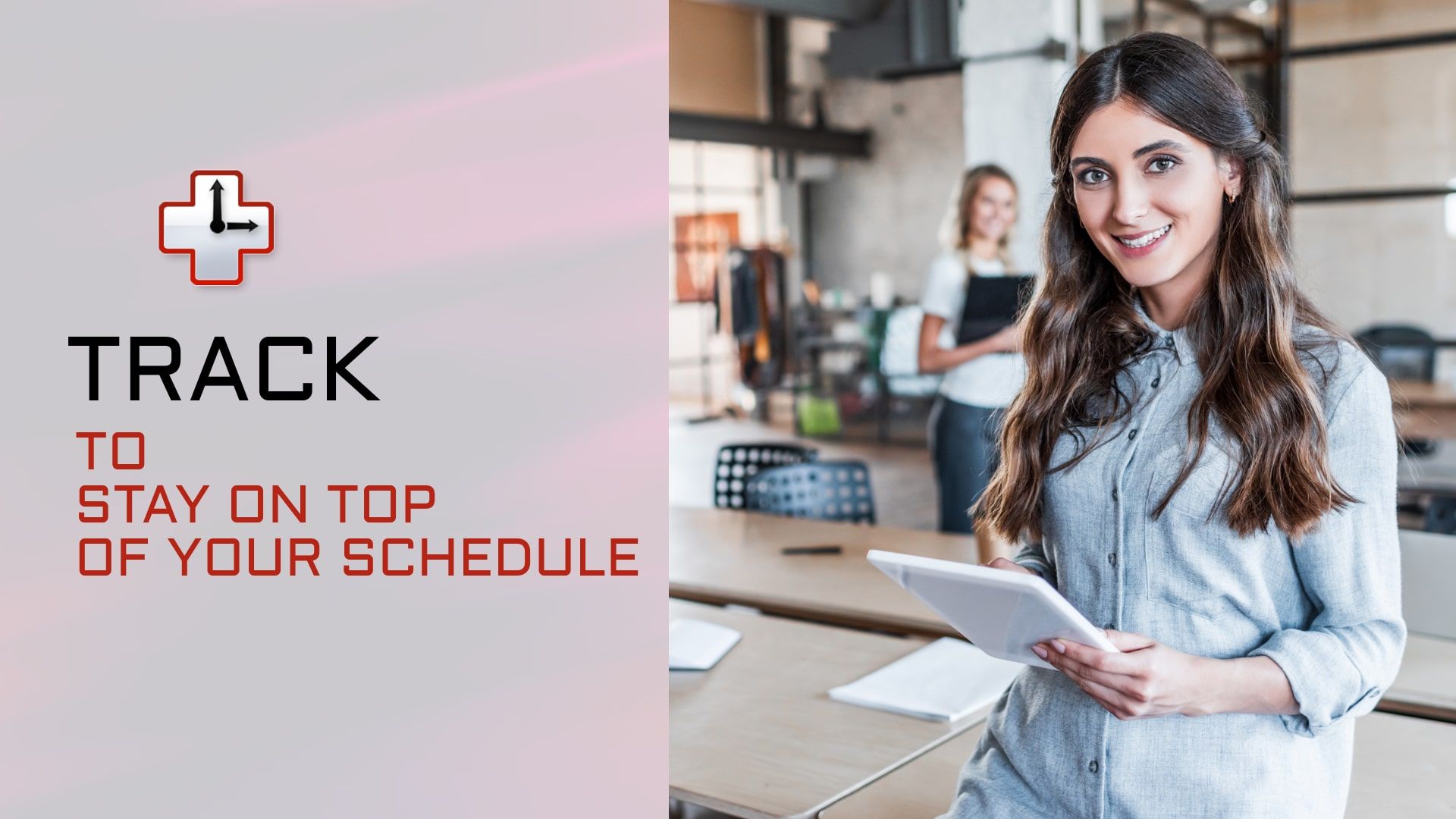 Get your personal analytics for productivity and focus
Automatically tracks time spent on apps and websites
Provides productivity scores and insights
Allows users to set goals and alerts to keep them on track.
RescueTime is a tool that helps see how you're spending your day.
It runs in the background of your computer or phone, tracking which websites and applications you're using along with the capability of filtering tasks and projects. RescueTime's real-time tracking is well-received by enterprises that aim at boosting their productivity.
Plus, you can link up RescueTime with other services, so it's a great way to supercharge a productivity setup of your business.
🪙RescueTime offers a free plan with limited features and a premium plan priced at $12 monthly that includes detailed reports and offline time tracking.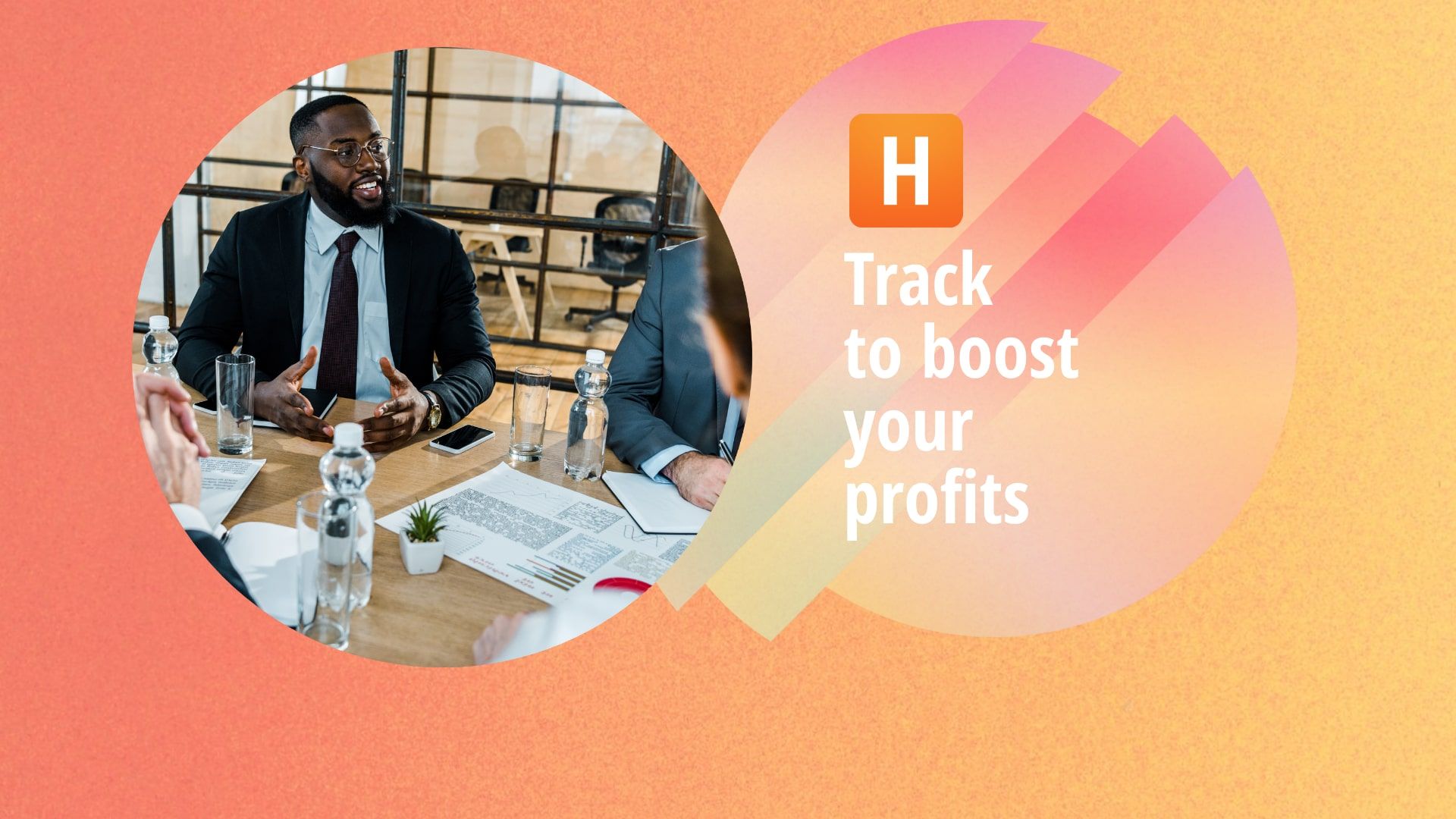 Get access to simple time tracking, powerful reporting, and streamlined invoicing
Time tracker with project management and invoicing features
Lets you set hourly rates and expenses for billing purposes
Provides insights on project budgets and utilization.
Harvest is a popular time tracking tool that allows you to track time, manage projects, and invoice clients all from one platform. It offers a range of tracking options including offline tracking, which is useful for remote work or areas with limited internet connectivity.
The platform also allows for customizable time and expense entry and detailed reporting, making it easy to stay on top of project profitability.
🪙 Harvest offers a variety of pricing plans for time tracking. Basic plan is free and includes up to two users, one project, and unlimited time tracking.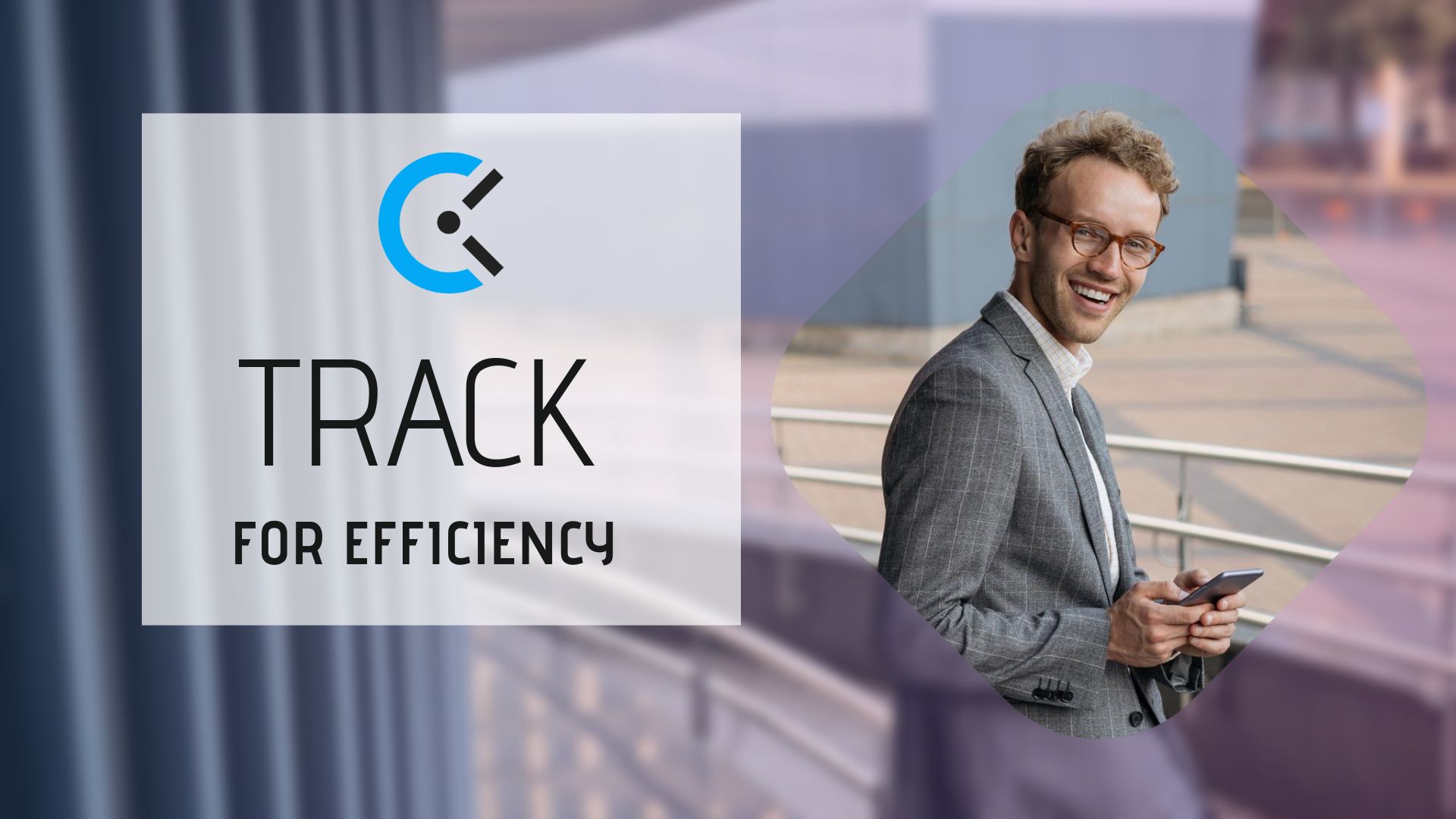 Monitoring how much time everyone is spending on tasks to improve efficiency.
Easy to use time tracker with unlimited projects and team members
Generates detailed reports and invoices
Integrates with other productivity tools.
The platform's automatic time tracking feature, which detects when you start and stop working, helps you stay focused and accountable.
Additionally, Clockify offers a mobile app for tracking time on the go, making it a flexible time tracking solution for remote workers and freelancers. Clockify's integrations make it a great addition to any productivity stack.
Overall, Clockify's range of features, ease of use, and affordability make it a popular choice for businesses looking to improve their time management and team collaboration.
🪙Clockify offers a free plan with basic features and a range of paid plans starting at $9.99 per month.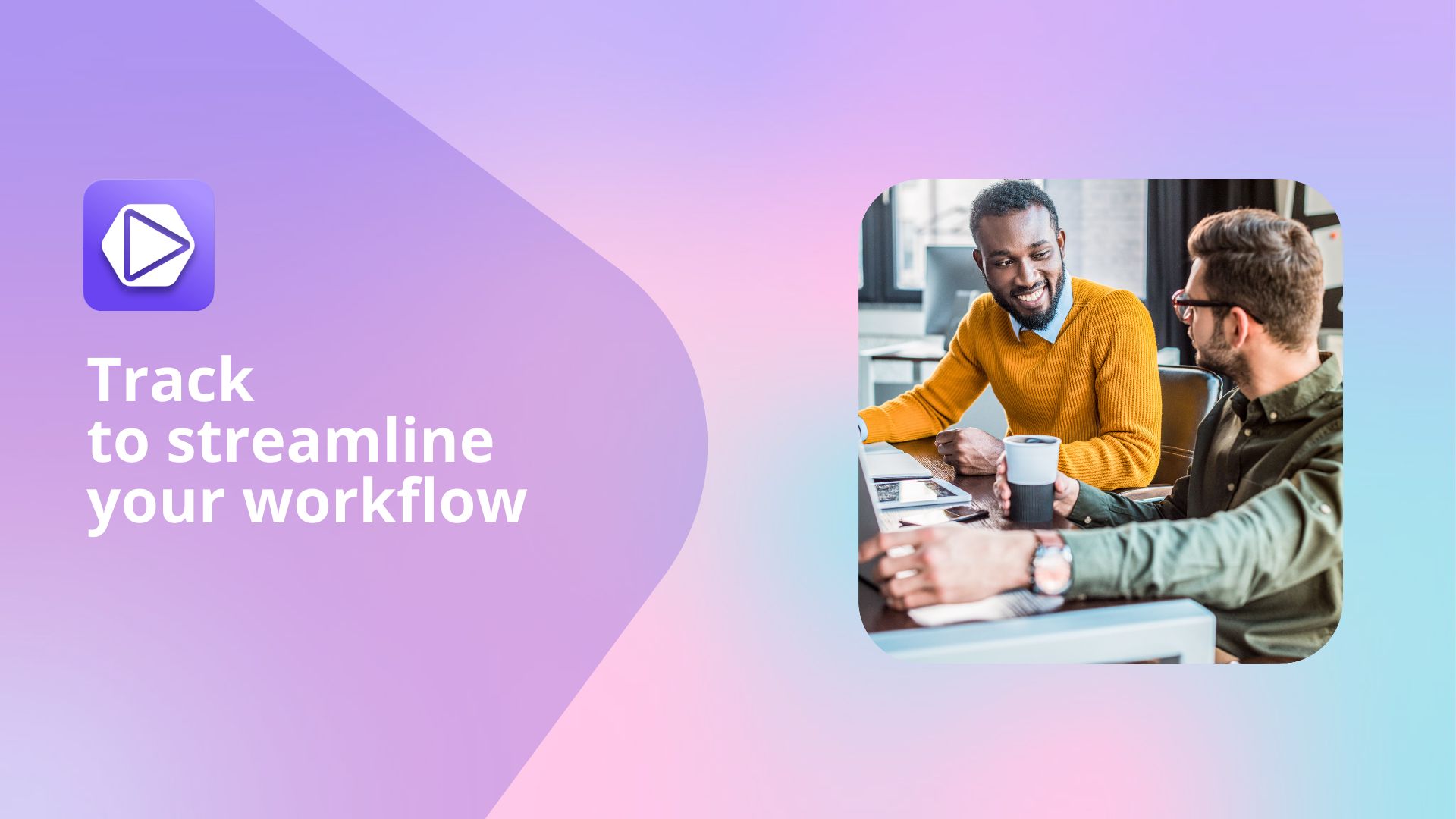 Empower your time, unlock your success
Physical time tracking device that automatically records time spent on different tasks
Integrates with various project management tools
Provides detailed analytics on productivity and project costs.
Timeular makes it a breeze to keep track of the time that's being spent on each task, set up project budgets, and produce detailed reports that show how productive your team is.
Timeular 8-side physical tracker allows users to track their time with unprecedented accuracy and precision just by flipping a device that will switch you from one task to another instantly.
🪙Timeular offers a range of pricing options, including Personal Plan starting at $9 per month.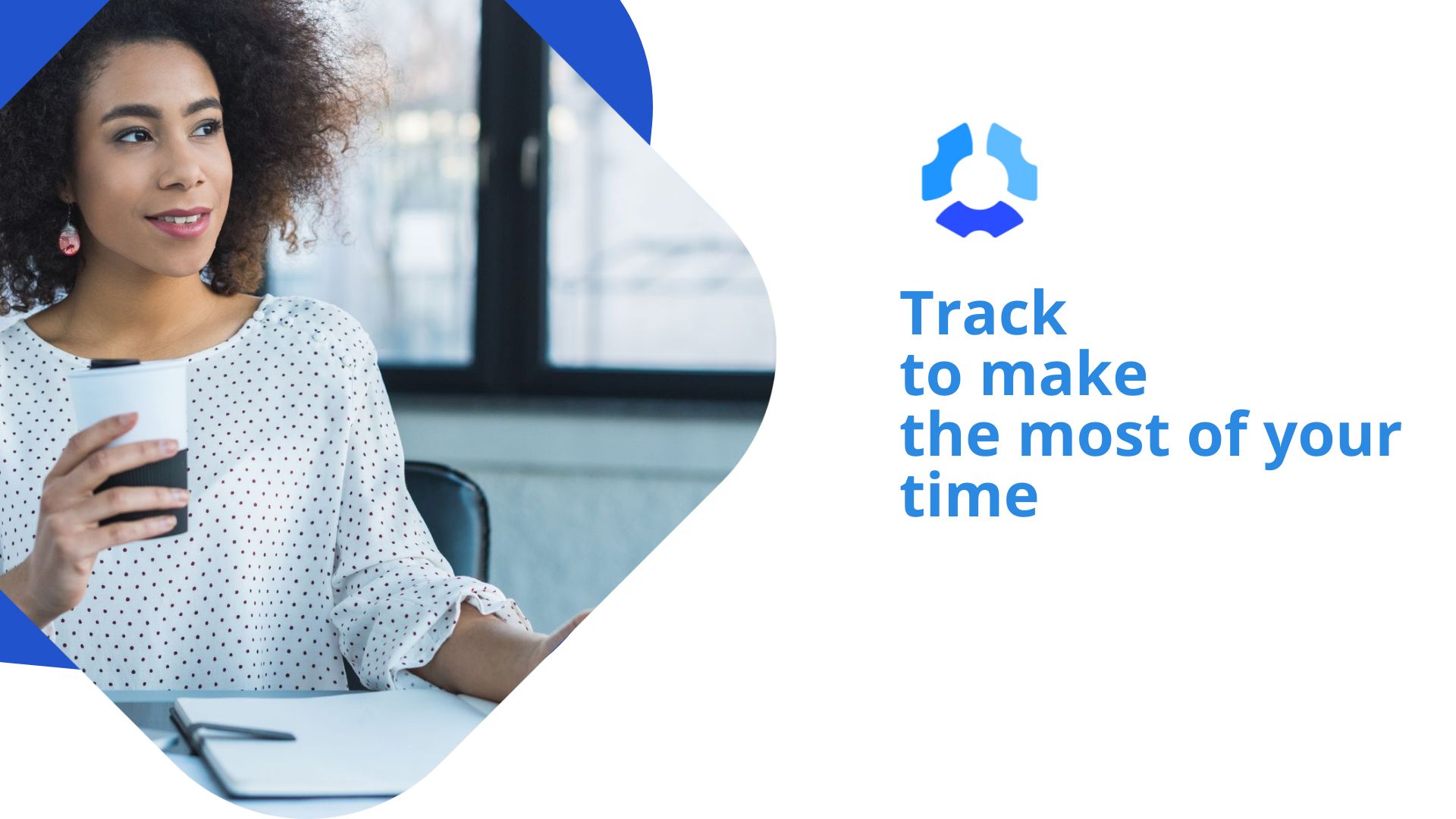 Effortless time tracking, team collaboration, and project management
Time tracking and project management software for any size team
Includes options for monitoring productivity (activity tracking and screenshots)
Offers payroll and invoicing integrations.
Hubstaff is the go-to time tracker for businesses of all sizes. It has heaps of features like time tracking, project management, team management and invoicing. With Hubstaff, you can track time spent on tasks and projects, manage remote teams and generate productivity reports.
What's more, it's super user-friendly, works on multiple devices and platforms and has lots of integrations with other productivity tools. In short, Hubstaff's features and ease of use make it the ultimate time tracking solution for businesses that want to boost productivity and manage remote teams more effectively.
🪙Hubstaff offers a free plan with basic features.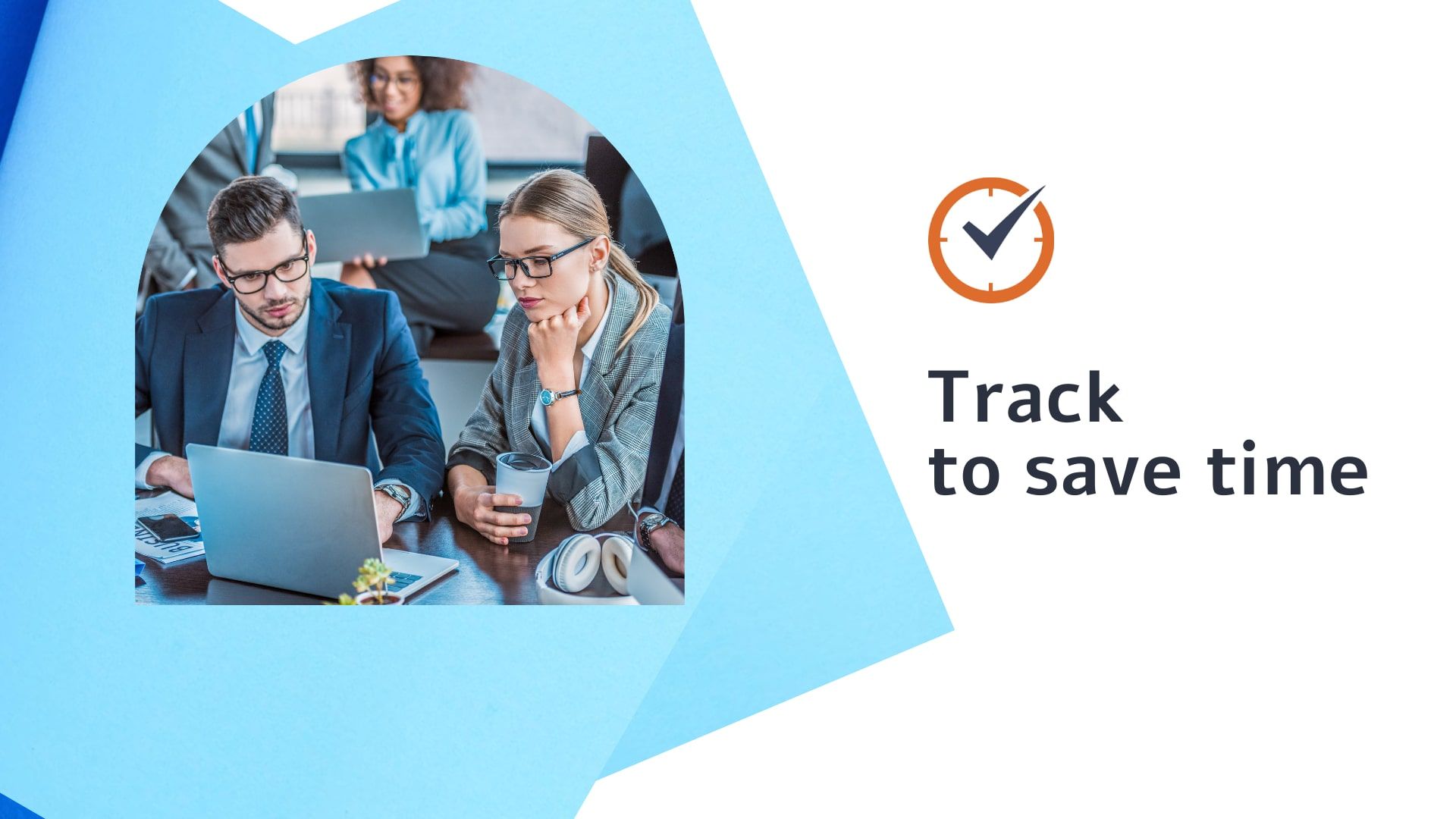 Measure your progress, one minute at a time
Tracks time spent on applications and websites
Provides real-time productivity data and customizable reports
Includes employee monitoring and attendance tracking features.
Time Doctor is a super versatile time tracker for businesses that can sync up with other productivity tools you might already use. Users can customize their dashboard as well as get detailed reports and analytics.
Plus, Time Doctor is known for game-changing monitoring functions since it captures what websites and apps employees are spending time on. This can help employers take control of productivity and increase billable hours, which is always a good thing!
🪙 Time Doctor offers a range of plans including a Basic Plan for $70 per user per year.
Time Trackers Comparison: Finding the Best Fit for Your Business Needs
Deciding on the right time tracker can have a noticeable influence on your productivity and efficiency.
Hence, it's important to take time to make a smart decision.
Do your research like we show below, and compare different time trackers, looking into the following aspects.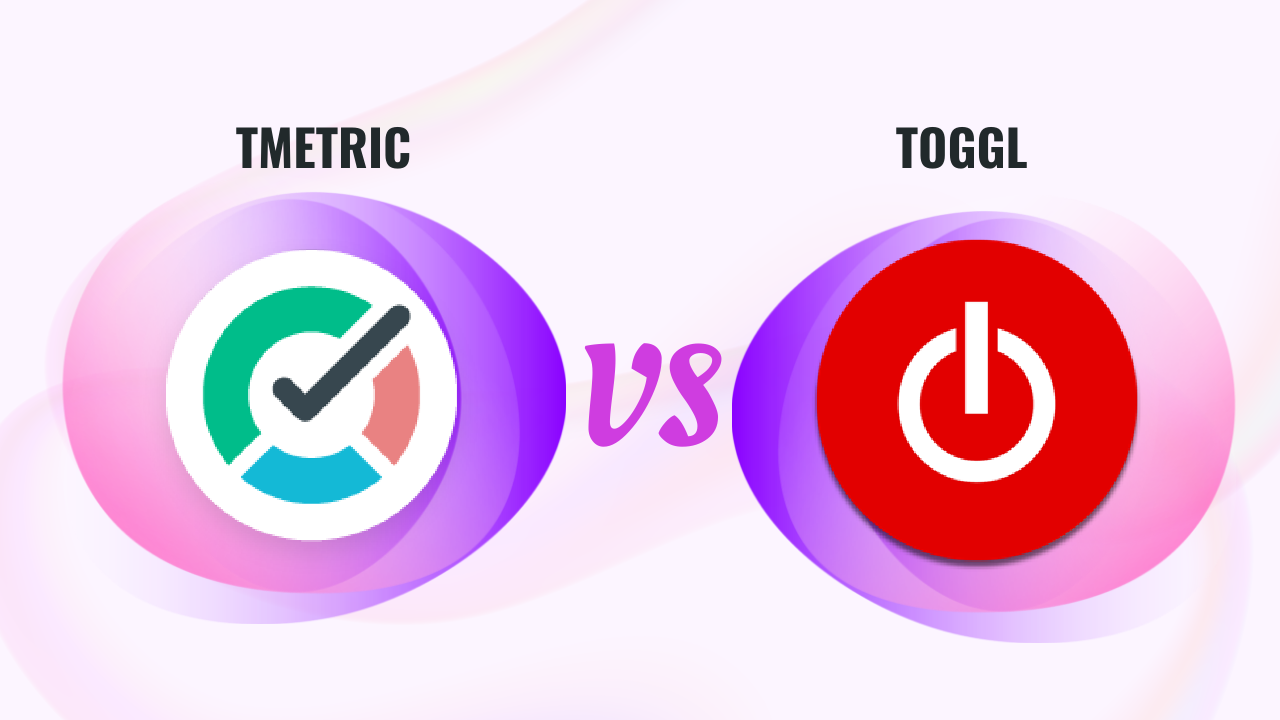 TMetric has a simpler and more straightforward interface than the more complex Toggl. This makes TMetric easier to use for people who are new to time tracking or prefer a more minimalist design.
Toggl offers 100 integrations with other software tools while TMetric has over 50 integrations.
TMetric offers a more affordable pricing model including a free plan with basic time tracking features, while its paid plans start at $5 per user per month. In contrast, Toggl paid plan starts at $9 per user per month.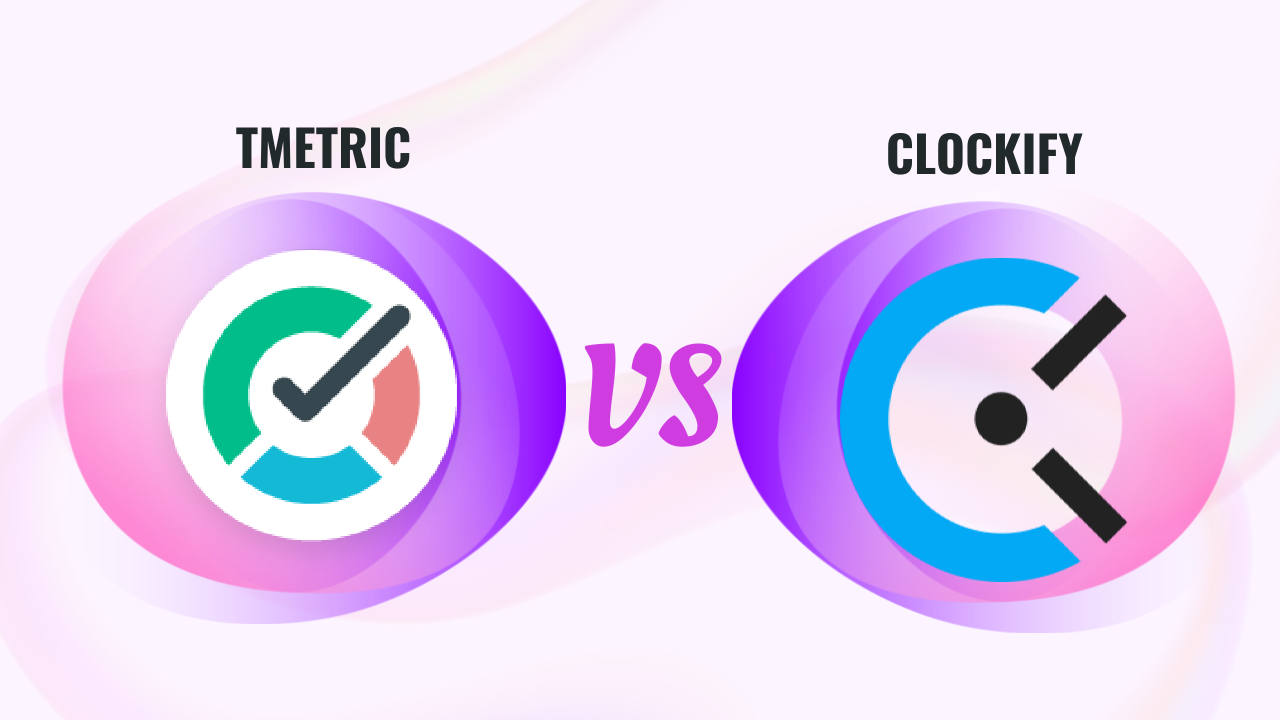 TMetric offers a more extensive feature set, including invoicing, reporting, and task management. Clockify is more focused on time tracking and offers a simpler, more streamlined user interface.
Clockify offers a more generous free plan compared to TMetric. Clockify's free plan allows for unlimited users and includes basic time tracking features, while TMetric's free plan limits the number of users and features available.
TMetric is a choice for those in need of more advanced project management features since it allows users to assign team members to specific tasks, set project budgets, and track billable hours.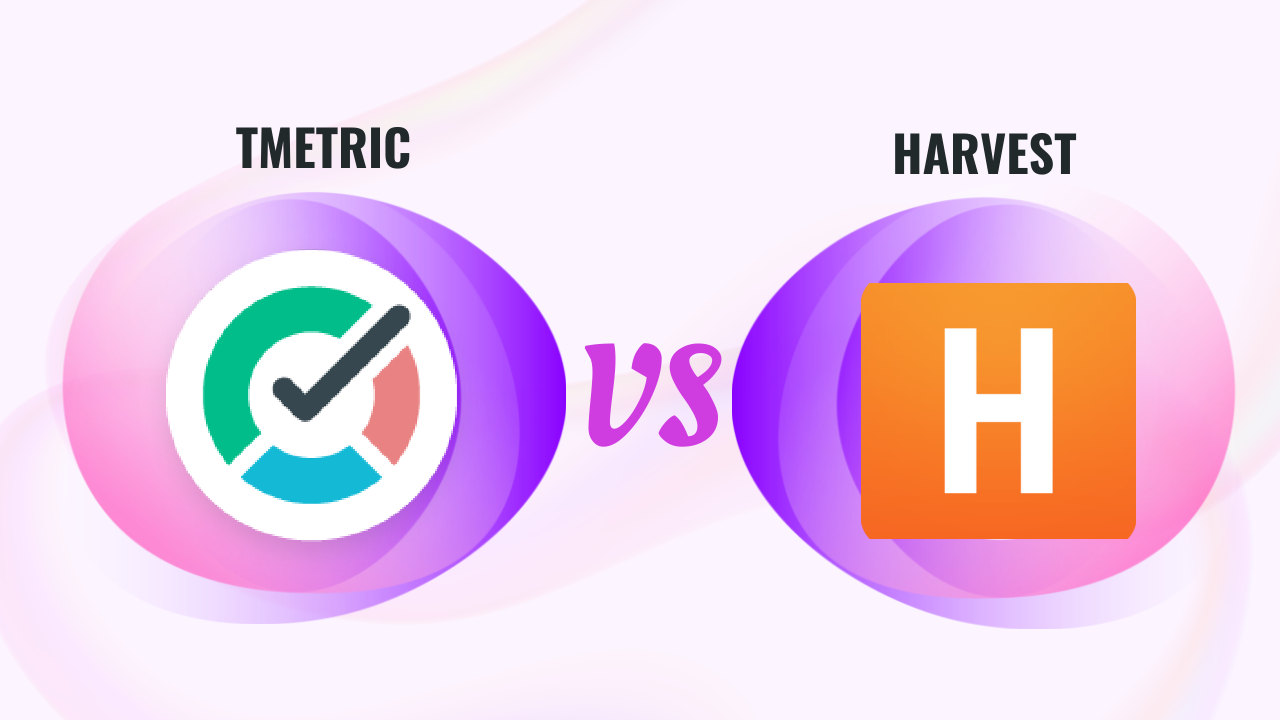 TMetric offers a more affordable pricing model compared to Harvest. TMetric offers a free plan for up to 5 users and a paid plan starting at $5 per month while Harvest's paid plan starts at $10.80 per month, making it more expensive than TMetric.
Harvest offers more advanced invoicing features implying a zero learning curve for streamlining the process.
TMetric offers more advanced PTO management by providing comprehensive time off tracking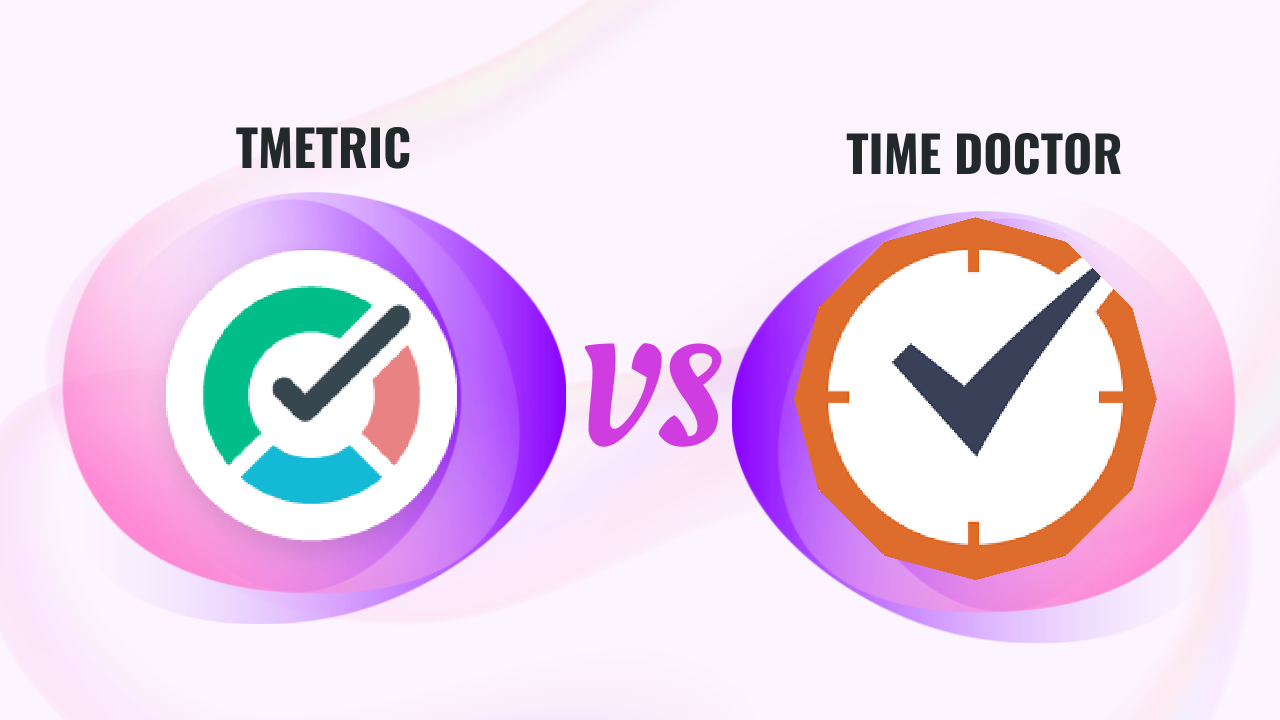 TMetric is super user-friendly for freelancers as it offers a more comprehensive feature set for this professional group while Time Doctor's primary focus is on enterprises.
TMetric is a more affordable time tracking solution with a Business Plan starting at $5 per month and the option of keeping a free account while Time Doctor costs $7 monthly. On the other hand, Time Doctor offers a credit cardless trial while TMetric lacks this function.
TMetric demonstrates capabilities for unobtrusive employee monitoring, which makes it a better fit for businesses that prioritize privacy and trust in their team members.
Bottom Line
Time tracking software is an essential tool for businesses of all sizes, from freelancers to large corporations. The right time tracker can help businesses manage their time more effectively, optimize their workflow, and improve their overall productivity and profitability.
By choosing one of the 8 time trackers outlined in this article, you can join businesses that take their business productivity to the next level with automation of work time calculations.