30 Best Chrome Extensions for Personal Productivity in 2023
Having the capability to enhance our online presence and optimize work without extra efforts, Chrome extensions are helpful in achieving a high level of efficiency. In this post, you will find 30 top Сhrome extensions in 10 recommended categories for your personal productivity in 2023.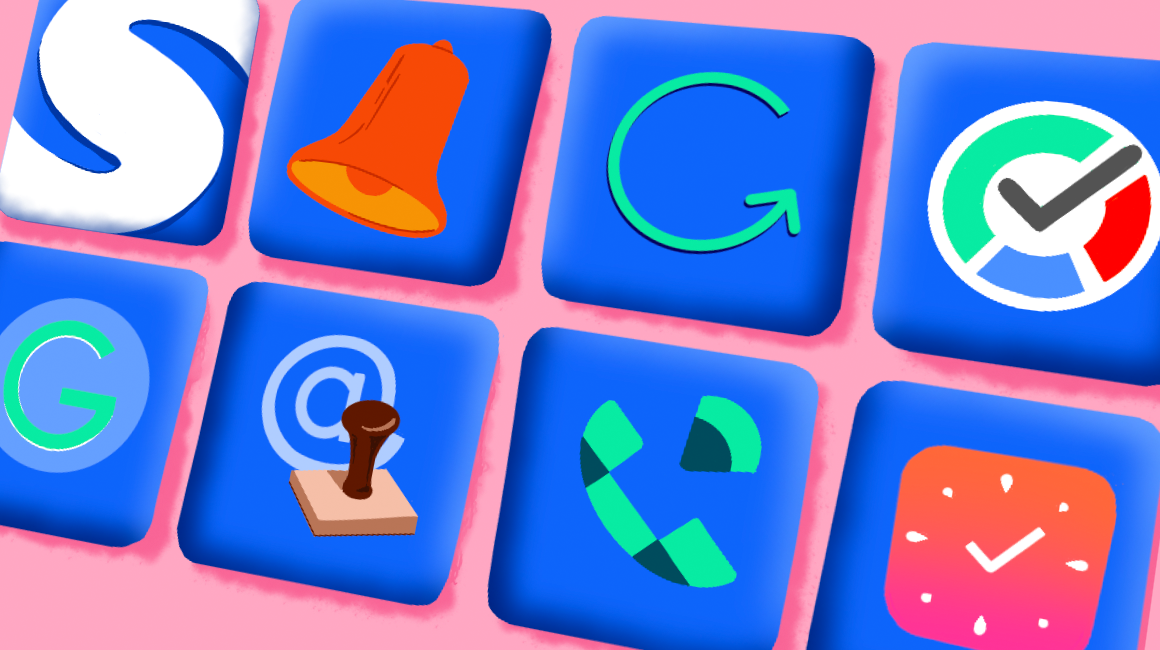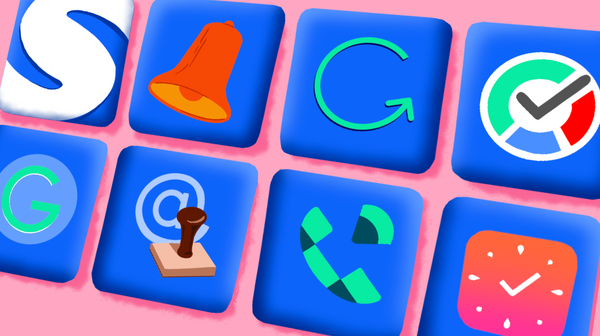 Better productivity 🎯through great Сhrome extensions never goes out of style.
Similar to good habits that allow us to make decisions fast and efficiently, reliable extensions save us from making extra efforts when it comes to search, switch, track, calculate, and whatnot. They make our digital work and life easier and maximize our productivity. And they are free to use.
It explains the mind-blowing number of extensions that had reached over 180000 by 2020.
What's more: If you need to remove an extension, just go to the extensions dashboard, choose the one you don't want anymore, make a right mouse click and confirm with a click on 'remove'.
The following list will help you decide what 30 top Chrome extensions for productivity are your best bet🎉 in a number of productivity-related categories.
For Time Management
With over 30000 users, this free time tracker app proved to score high on productivity.
That's precisely what you get: It integrates with more than 50 services including project management systems like Asana, Jira, Trello, Wrike enabling you to keep track of time spent in any of these tools.
If you are tasked with a highly challenging project that demands undivided attention, the best way to remove all the distractions is to apply Focus To-Do extension.
That's precisely what you get: Its functionality is built around the Pomodoro timer technique implying a high level of concentration on the task for 20-25 minutes of uninterrupted work.
Site blocker gives you a more radical but working 100% guarantee solution for the protection of your work time by blocking distracting websites.
That's precisely what you get: With Site Blocker, concentration on what matters most and completing high-priority tasks without fail is easy.
For Personalized New Tabs
Having a calm mind means having a strong mind. What if opening a new page would help you experience a moment of calmness?
That's precisely what you get: By installing this extension, users choose to see a new tab page with a personal dashboard that displays a planner, weather info, and content with a calming-your-mind effect.
If you love a challenge, FlashTabs is a great way to add a learning streak to your online experience.
That's precisely what you get: You can create decks and add some flashcards: every time you open a new tab, you will be able to learn something new, which makes FlashTabs extension a perfect fit for students.
It is an extension that ideally suits designers as it delivers UI, UX, and interactive news and pictures from around the web making opening your home page a source of inspiration.
That's precisely what you get: You join the huge community. The number of users who enjoy Muzli Picks reaches over 300000. Staying motivated has never been easier.
For Email Management
If you put a lot of thought into crafting emails, then your signature should also be on point.
That's precisely what you get: WiseStamp allows you to add a customized, dynamic signature to all of your emails and links to all of your social profiles, blog posts, and videos. This extension also lets you insert a custom quote or logo for extra flair.
Keeping tabs on too many emails requiring your reply might bring extra stress.
That's precisely what you get: Batch Reply Chrome extension allows you to automate email management on a new level: just choose conversations you want to reply to, click the "Reply" button at the top of the screen, and your letter will be sent to multiple addresses without fail.
By implementing the functionality of the Digify addon, you have your emails and files fully protected with advanced encryption and security.
That's precisely what you get: This can include restricting printing, and downloads, adding a dynamic watermark that includes the recipient's email address, and setting an expiration date or a self-destruct timer.
For Wellbeing
'Stay hydrated' is a new mantra, and not without a reason: we work and feel better when we are not thirsty. It not only improves your productivity but sharpens your focus capability and helps prevent headaches while working online.
That's precisely what you get: WaterMinder is a lightweight extension that offers to choose among 3 types of reminders (audio, visual, or audio and visual) along with the customized option for frequency.
With this extension, you get reminders about taking a break. Staying in front of your computer for extra hours can deplete your energy and cause headaches. To avoid this negative impact, it is vital you stand up every 60 minutes.
That's precisely what you get: Stand Up! Timer will be your unobtrusive assistant in accomplishing this mission without fail.
By adopting better tools that account for automating some of our decisions, we make a positive impact on our well-being. Keeping a good posture is a habit that takes little time to develop while bringing tons of good to our health.
That's precisely what you get: A simple reminder to sit straight can make a big difference to your posture. PostureMinder sends pop-up notifications at the time interval you choose.
For Grammar and Spelling Check
It analyzes the usage of grammar, spelling, and punctuation. The app can even translate words and sentences from 40 different languages.
That's precisely what you get: You're sure to make a few mistakes in your messages even if you're a grammar whiz. That's why the Ginger extension helps you to stay on top and avoid mistakes.
As the old adage goes, in the thick of battle, you will not rise to the level of your expectations but fall to the level of your training. Using the assistants for improvement of your writing skills upscales your training and benefits your communication skills.
That's precisely what you get: Grammarly is an acknowledged leader that needs no introduction. Its audience reaches over 10 million users. It integrates with Gmail, Google Docs, Twitter, LinkedIn, and lots of other services you deploy daily.
This extension provides a free spell checker and analysis of grammar and punctuation empowered with AI. It also offers thesaurus suggestions and shows your writing statistics including readability score and word count.
That's precisely what you get: Aside from reliable spellchecking, Outwrite provides integrations with Gmail, Outlook, LinkedIn, Medium, and WordPress.
For Calls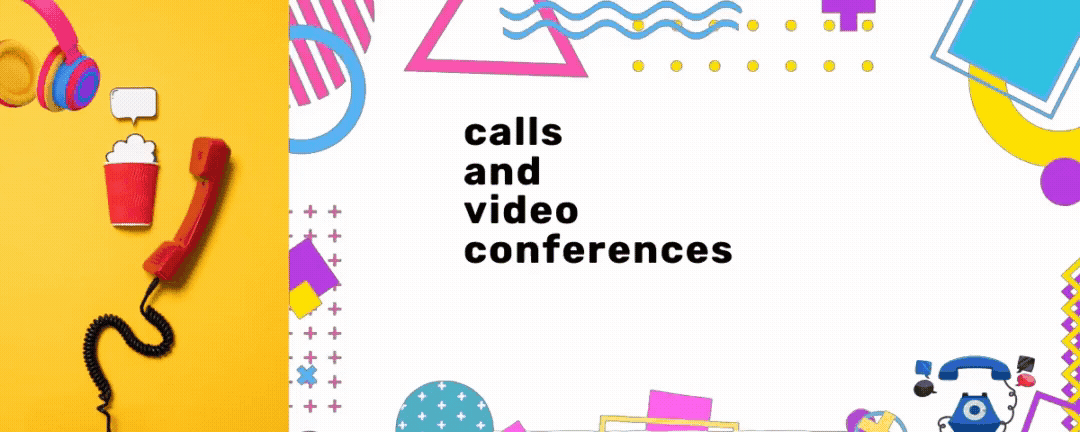 Google Voice makes calls as easy as a click for over 600000 users. The extension enables you to start a call by just typing a number or a contact name.
That's precisely what you get: It lets turn website phone numbers into callable contacts with Google Voice instantly by just clicking on them.
It is a popular extension that has over 10 million users and provides excellent video conferencing options for individuals and enterprises.
That's precisely what you get: It also lets users send invitations to users of other phone systems, which makes Cisco Webex Extension a highly scalable solution.
The RingCentral for Google Chrome extension provides immediate team member access to the RingCentral phone system, which makes workflow seamless and considerably expands communication capabilities.
That's precisely what you get: It allows you to enter RingCentral from any Chrome web page and get a view of communications history including calls, texts, and voicemails.
For Screenshots and Recording
It is a leader among screen recorders with advanced functionality. It is a great solution that lets you stay focused and productive without extra effort.
That's precisely what you get: Though Meet is not a Google product, it works to enhance the virtual meeting experience in Google at best. It features multiple capturing and editing options. You can also record a video meeting and share videos.
This extension empowers your online experience with an easy-to-use recorder and video editor, which allows you to get a full screenshot and make notes.
That's precisely what you get: It brings screen sharing to a new level. The service is used by over 2 million people. Save screen recordings & screenshots to awesomescreenshot.com and share your videos and images instantly with unique shareable links.
It is an extension for screenshots of pages and annotations that has over 3 million users worldwide. Just highlight the area of the screen you need to capture, and it is ready to deliver you a high-quality screenshot.
That's precisely what you get: FireShot creates local copies of the screenshots you capture. It is accessible in offline mode and has a nice image editor, which makes it a perfect fit for cropping screenshots as well as making annotations.
For Password Managers
Dashlane is enjoyed by over 4,000,000 users. It not only saves all the passwords but also fills forms and keeps your digital presence easily activated and safe.
That's precisely what you get: It generates and saves highly protected passwords in a click and secures all your social accounts without fail.
You can access, create, and store passwords easily with Bitwarden since security experts recommend having a different password for each account you create.
That's precisely what you get: You join the Bitwarden community of over a million users to securely store all of your logins and passwords and access them from almost any device, making it easy to quickly log in to any website using Chrome or Safari.
It is an award-winning password manager that works on the basis of Master Password.
That's precisely what you get: RoboForm will remember all your future passwords, so you won't have to enter passwords again, and it will automatically log you into Internet sites.
For Reading
It is one of the most highly rated speed reading extensions to read the text in your browser without extra effort.
That's precisely what you get: If you need to be updated on news, articles, blog posts, or read your emails, and books in Amazon Kindle Cloud Reader, PDFs, and ePUBs, this extension works best. The developers promise that you will be able to absorb information at the speed of 400 words per minute. Why not give it a try?
Just Read provides a customizable reader view by removing ads, popups, and comments with a click.
That's precisely what you get: It enables readers to enjoy the article in an easy-to-perception simplified format, and, additionally, with the option of dark themes and printing the no-ads version of the article.
This is an easy-to-use speed reading extension.
That's precisely what you get: The reader window launches when you right-click a selected section of text on a webpage. You can view the selected text word-by-word with the duration of each slide being determined by the word-per-minute setting of the reader.
Markup is not only a highlighter tool on Chrome but a platform that allows you to share all the needed information with your team.
That's precisely what you get: A clipboard for sharing information. During the report preparation process, documents and annotations can be shared between teammates. It also features a summarizer. The outline is automatically generated from the article, so you don't have to spend time reading through the paragraphs one by one. Totally a time saver!
For VPN
Though there are lots of myths around VPNs , there is no denying that in terms of privacy and security the usage of this tool is more helpful than not. This VPN service unlocks any blocked website in the country.
That's precisely what you get: It is completely free, easy to use, and offers unlimited bandwidth by fostering protection with military-grade encryption while using public Wi-Fi hotspots, company networks, or school networks.
This extension has over 100,000 users.
That's precisely what you get: Implementing VPN Unlimited means that users get access to Internet resources in an unlimited way, keep WebRTC leaks prevented, and ensure that confidential data is protected, and your IP address is hidden, which results in increased anonymity.
With VPN Plus, you can hide your IP address and unblock any website, without registering or logging in.
That's precisely what you get: This free Chrome extension gives you access to the fastest VPN proxy server, unlimited traffic, full confidentiality, and a bank-grade security level when it comes to encryption.
Bonus

This extension has over 500000 users.
That's precisely what you get: This extension not only saves time but also allows professionals who have to review large amounts of video content to be more productive.
Simply head over to the Chrome Web Store to install the Glasp extension, and with one click, you can have access to the summary of the video you are watching.
How Chrome extensions can help you to stay productive?
Using these most popular Google extensions means that the mission of staying productive in 2022 will be easily accomplished. Resuming how Chrome extensions can help you to stay on top of your to-do list, assist in maintaining work-life balance and increase your personal productivity, we can state that they:
help you polish your time management skills
support in achieving work-related goals
improve the daily workflow with secure and reliable solutions
organize a better routine when you work from home or onsite
automate mundane tasks
aid in learning the art of focus for better goal setting and everyday task management.
---
FAQ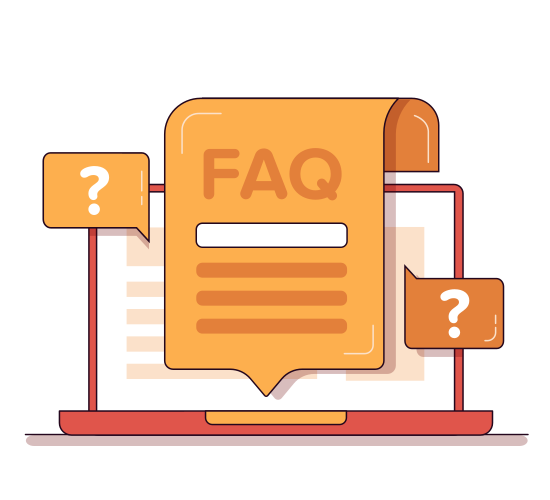 How do Chrome extensions work?
Installing extensions into Chrome will allow the browser's capabilities to be changed. In particular, extensions can add new features to Chrome or modify its existing functionality.
How to use extensions on Chrome?
The Chrome Web Store allows you to add extensions to Chrome on your desktop. Upon installing and activating, you can use them by clicking on the extension you need.
How to manage Google extensions?
The key factor in extension management is security. For most organizations, managing extensions by their permissions and what websites they have access to is the safest, easiest, and most scalable method.
How to lock extensions in Chrome?
You can disable access to the extensions page by removing it from the Window menu and locking it with a password, which will restrict extensions access with a guarantee.