Perfect for Motivational Entrepreneur: 10 Tools to Use Every Work Day
Industries embrace the tech age, which leads to the digitalization of their businesses. What does it mean for motivational entrepreneurs? Ultimately, it implies minimizing the stress of a busy day by using a set of products and services you find in our new post.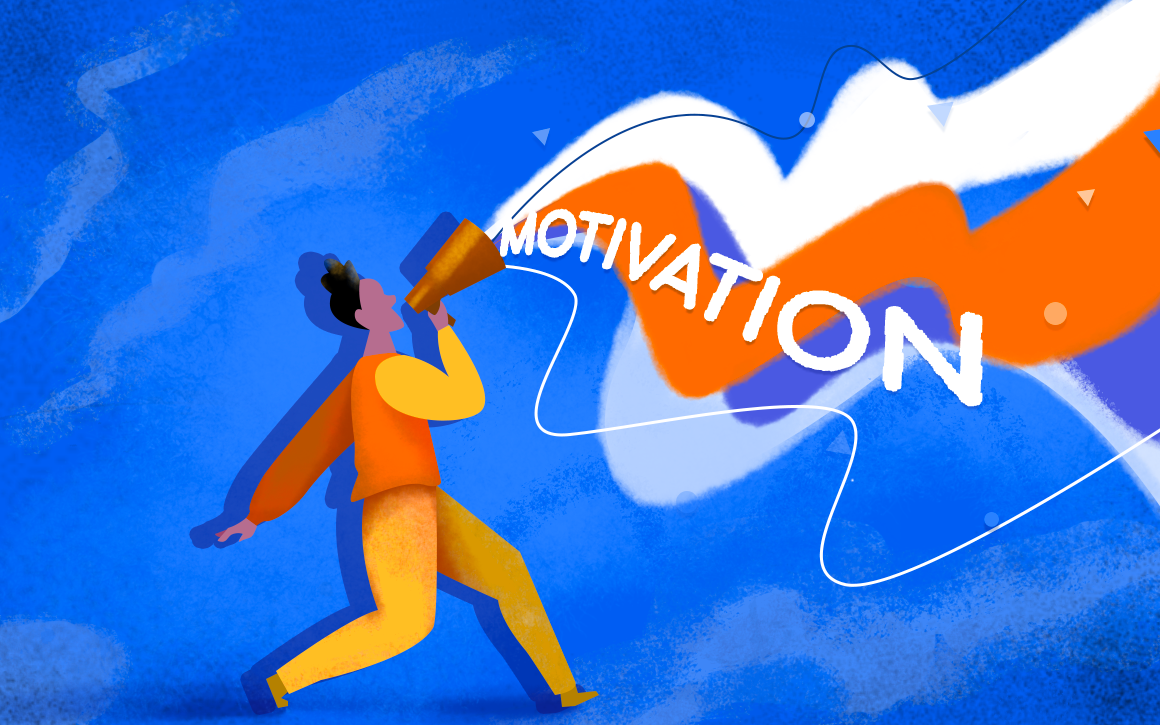 Exploring the impact of entrepreneurship on social transformations, the authors of the book Knowledge-Driven Entrepreneurship, gave the following definition of an entrepreneur:
An entrepreneur is an independent agent who adopts a set of rules, consistent with a "search-and-satisfying" type of behavior, in order to reach goals such as the growth and profitability of his or her company.
Achieving goals and getting things done in today's world of a motivational entrepreneur is a lot easier when you have the right tools. Without them, businesses would not operate and scale effectively.
For what scissors are to a barber 💇🏽, the tools we list below are to an entrepreneur — here are 10 digital tools every entrepreneur needs to use every workday.
TMetric: Time Management and Time Tracking
Track work time and get it detailed
☀ Instead of a time tracker that simply mimics a clock 🕑, TMetric created an advanced time tracking system that goes beyond basic calculations and delivers a host of metrics on all tiers of the task, project, and workforce management.
☀ In addition to keeping work hours under control, it brings a solution for work-life balance ✅ by introducing a clear timeline that helps set boundaries on work stress-free.
☀ This is a means to an end when entrepreneurs search for a perfect time tracker: it easily enables small businesses to keep track of how much time is spent on specific tasks during the day. It also helps process payroll 💵, so business owners can pay employees accurately and efficiently.
Takeaway: Numbers ♾️ are a neutral and most objective way of progress evaluation results so by choosing TMetric, entrepreneurs choose a productivity tool for solving any potential task management and time management issues.
Miro: Idea Management
Keep track of thoughts, ideas, and tasks across all devices
☀ This is a fast-growing tool that brings groundbreaking solutions to idea management💡 Miro nourishes a culture of innovation as one of the most important concepts in business upscaling.
☀ In addition to assisting companies in categorizing ideas, the software allows third parties to advance suggestions and even participate in the development of concepts 🎊.
☀ Also, it works for recording fragments of thoughts that come to you throughout the day and then converting them to ideas afterward. You can keep favorite ideas or archive them for later, as well as organize them into groups to more easily combine them 📋✒️.
☀ We are already living in a world where remote collaboration, has became the norm. There is no problem executing collaborative projects in the Miro app. With over 30 million users ⭐, this app stands out from other apps catering to the needs of remote work at best.
Takeaway: The app functionality includes brainstorming, flow diagrams, demonstration, design, and graphics with the option to build in these activities within a teleconference 🎦. Miro ranks among the top apps for motivational entrepreneurs due to these and other factors.
Ramp: Invoice Management
Keep your customers happy with impeccable organization of payments
☀ An entrepreneur is someone who knows how to consistently make money by creating a product or delivering a service. It determines the necessity of having a tool for impeccable invoice management 💸.
☀ According to Eric Glyman, Ramp's co-founder, the average finance team spends 520 hours/year paying bills. That's the equivalent of three working months out of the year spent wading rough invoices and figuring out due dates 📆. These numbers scream for automating solutions like Ramp.
☀ Managing receipts, accounting integration, card and policy checks, and vendor management are just a few of the services Ramp offers. It utilizes artificial intelligence 🎇 to process email invoices instantly and approve payments via ACH and credit cards.
Takeaway: Being an innovative app for invoice management, Ramp helps turn invoicing from a time-consuming and expensive process into a streamlined operation that your customers will enjoy. Also, if you browse digital competitors for SMBs, you will not fail to notice that Ramp offers the most features 💳.
Calendly: Calendar Management
Optimize meeting scheduling in a click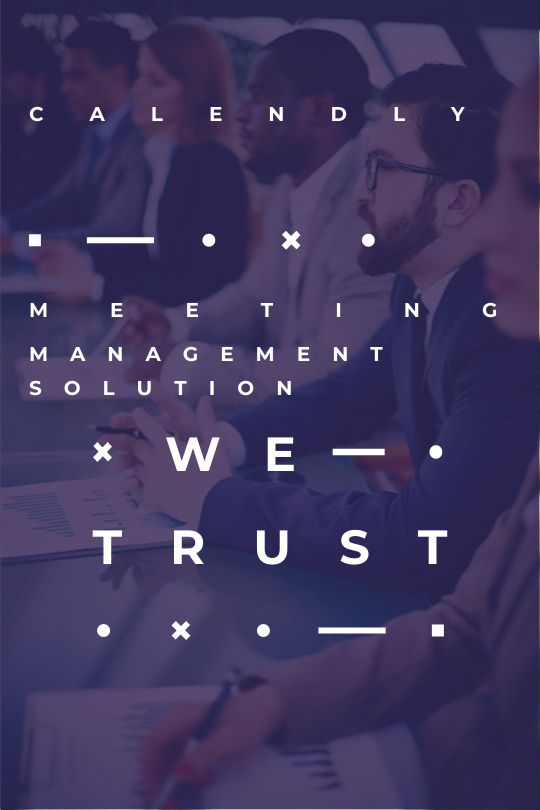 ☀ A platform like Calendly is one of the best tools for entrepreneurs because it enables them to schedule meetings 🧑🏻‍🦱🧑🏻‍🦰 without having to send back-and-forth emails.
☀ It delivers impeccable calendar management solutions by replacing the old method of scheduling: meetings, appointments, calls, and demos can now be conducted in a new streamlined way 📩.
☀ It allows marking your availability, creating a link, and sharing it with any contact you want to notify of the meeting. Storing all the related details (meeting subject and due dates) happens automatically, which makes this tool a true time saver. Calendly's other advantage is that it easily integrates into Google, Office 365, and Outlook 🗓️.
Takeaway: For productive work, entrepreneurs need a solution for managing busy schedules. There is a single platform for scheduling everything and for fixing the dates on the calendar, so no double bookings occur ✅.
Trello: Project Management
Keep all your business tactics, strategies and projects in one place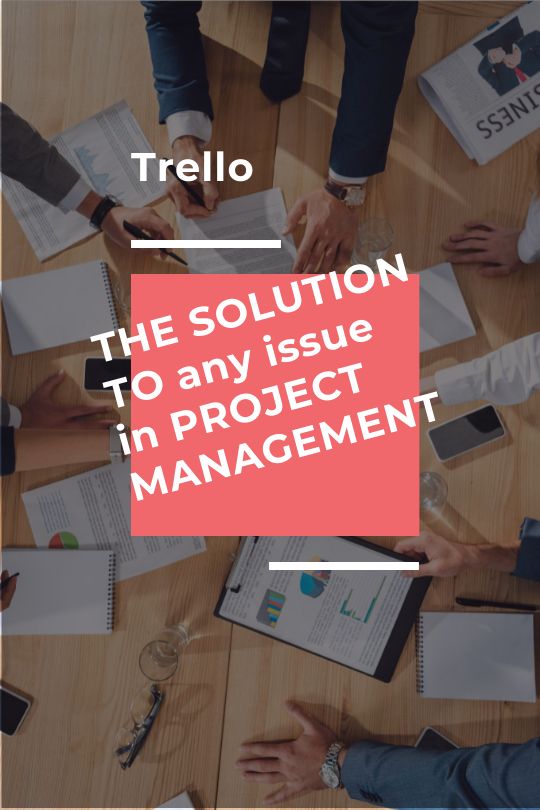 ☀ As an entrepreneur, you are always looking for ways 💡 to be more productive and efficient. One way to do this is to streamline your project management. Trello is a great option for entrepreneurs who want to get a handle on their projects without getting bogged down in details.
☀ Trello is a visual project management tool that helps you see your projects at a glance. You can create boards for each of your projects and attach tasks, due dates, and more 📋. You can also add people to your boards and collaborate with them on your projects.
☀ Through this platform, all tasks can also be synced to team members to remove the probable issues with sending reminders and create a clear roadmap for your projects 🛣️. Depending on the needs of your business niche, you can also customize available add-ons.
Takeaway: You can use Trello for free except for extra premium options. Trello never falls out of favor due to its faultless design and rich functionality delivering the best solutions for managing multiple projects 🎊.
Dropbox: Secure Data Storage
Maintain a safe environment for company data, collaborate efficiently with teammates and clients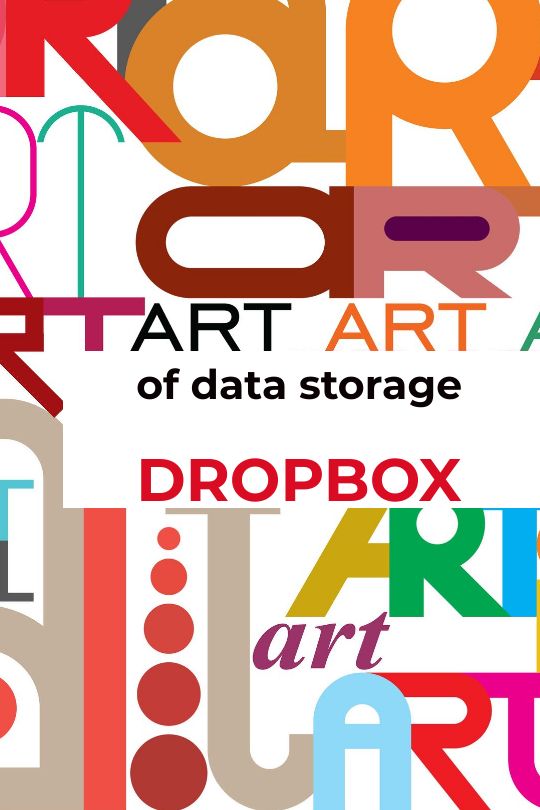 ☀ If you are always on the go and find yourself constantly losing track of your files and to-do lists, then Dropbox is the solution for you! Dropbox is a tool that allows you to access your files from any device, no matter where you are 📱📶.
☀ You can also share files with ease, which is perfect for collaborating with team members. And because Dropbox automatically backs up your files, you never have to worry about losing anything again 🗃️.
☀ It works with all operating systems and is easy to use, reliable, and secure. Dropbox offers 2 GB storage on a starter plan for free. Applied as a collaboration tool, it can protect sensitive and confidential information 🔏, as well as automate work processes.
Takeaway: Dropbox is a great way to get a handle on your projects and ensure they are done. It is also a great way to communicate with your team and keep everyone on the same page by utilizing quick-share options. If you are looking for a way to be more productive and efficient, Dropbox is a great tool for increased productivity 💯.
Capacities: AI-based Task & Project Management
Automate your workflows with AI-powered project management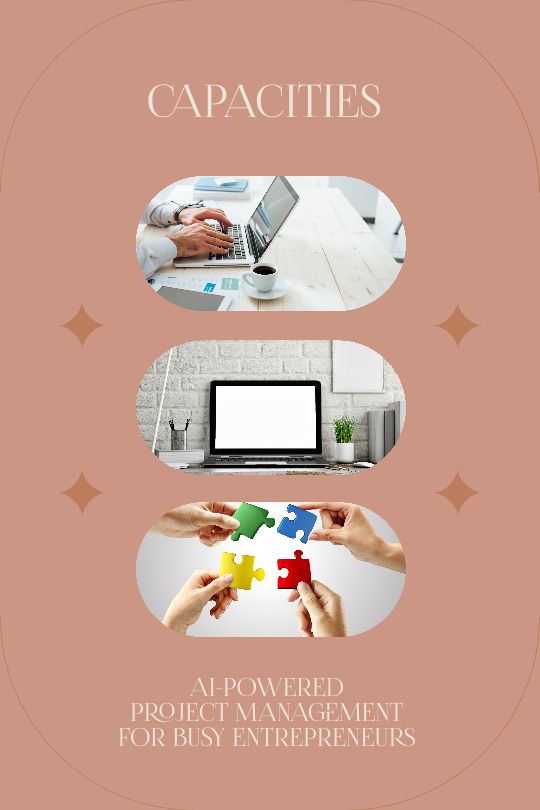 ☀ Capacities is a visual AI-powered project management software that allows teams to collaborate and coordinate across any device, anywhere in the world. Capacities app helps teams get things done 🥇 by eliminating the hassle of email, making it possible to conduct business 24/7.
☀ When you want to increase the system's production capacity, you must maximize the bottleneck's throughput. This software will save you time and effort so that you can focus on strategizing for the business and being more productive ☀️🌟.
☀ It links users' behavior by analyzing performed tasks for highly optimized task batching, which automatically creates an immaculate workflow. With just a few taps, you can track all your projects, organize your backlog, and plan your work based on real insights 📊.
Takeaway: Capacities is a visual AI-powered project management tool that makes work more effective and suits any industry. Your efforts can be continuously boosted with this tool for better branding and promoting results 👍🏻.
Google Workspace: Cloud Platform of Services for Work and Life
Connect all your tasks and projects for the most productive business outcomes
☀ Google Workspace (earlier known as G-Suite) is a productivity hub that includes everything business owners and startups need to be productive. With Gmail, Calendar, Drive, Docs, Sheets, and Slides, captains of industry have everything they need to get work done in one place 🏙️.
☀ Plus, with the power of Google search, entrepreneurs can find the information they need almost instantly. Whether business owners and startups are looking for a simple way to manage their email 📧 or a comprehensive productivity suite, Google Workspace has them covered.
☀ Applying the available products from Google Workspace selectively, users can accelerate any work process and make it seamless. It provides tools for efficient task performance, communication, creation, and collaboration 🎯.
Takeaway: It is an excellent free solution for businesses with smaller teams with projects of any complexity and high communication requirements 👩🏻‍💻👨🏻‍💻.
QuickBooks: Online Bookkeeping Suite
Perform digital accounting in an easy way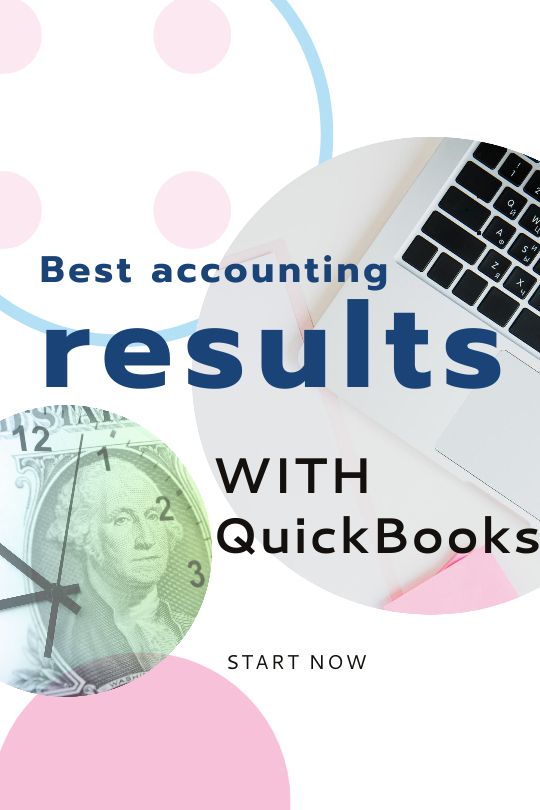 ☀ It is possible for entrepreneurs to gain a better understanding of what customers really want through the use of a variety of tools 🛠️. For bookkeeping and accounting, QuickBooks Online is unmatched ⭐. QuickBooks always offers more than its competitors.
☀ A dashboard allows you to monitor your cash flow directly, track expenses, send invoices, and generate accounting reports 📨. You can try QuickBooks for free, but after the trial, you'll need to choose a paid plan that meets your needs 💱.
☀ In addition to full-fledged cloud accounting, it offers automated finance-related notifications, inventory management, advanced bank feeds 🏦, secure data transfer, and tracking of taxes.
Takeaway: QuickBooks, the world's most popular accounting software, is designed specifically for entrepreneurs, and can easily handle the basic functions you need to run your small business 📢. It's easy to use and very affordable.
Strava: Fitness Tracking
Get an in-depth analysis of your workouts and join a sports community
☀ Healthy exercise is one of the ingredients of entrepreneurs' productivity because keeping physical fitness is linked to maintaining work-life balance ☯️ and well-being. Applying a digital fitness assistant like Strava can ease the burden of tracking your health goals.
☀ This tool allows you to monitor your bike rides 🚵🏻, runs, and other activities 🏃🏻🏃🏻‍♀️🏃🏻‍♂️, so you can see how much exercise you're getting each day and keep yourself accountable for reaching fitness objectives.
☀ An interactive chart shows your heart rate, cadence, elevation, and pace. Also, Strava functionality makes it easy to share with friends you trust your location and display your progress by activating the Beacon feature 🚨, which helps you stay motivated!
Takeaway: The strength of Strava is that it's so quick and intuitive that it makes you keep track of your sports routine 👟 hassle-free.
Bonus: CT for more tools
It features the app stacks that other companies ⭐⭐⭐use in their work. You'll find an extensive list of tools used by the industry's best teams for research, design, coding, and feedback.
Another bonus: Spiral Dynamics Approach
Spiral theory may be used to comprehend a company's growth, the development of its personnel, and the value systems of various team members, which is ideal for entrepreneurs who want to flourish and collaborate with inspiring individuals.
Summing Up
There is a lot to take care of on top of work, which makes it challenging to find the time and energy to complete everything on a daily basis.
Luckily, entrepreneurs can increase their productivity and get more done by using a variety of tools available today.
Tools allow entrepreneurs to shift their attention to their clients' needs. As Jeff Bezos famously said:
Being customer-focused allows you to be more pioneering.
The ten tools listed above will simplify and automate your tasks so you can focus on what's most important.