Awesome Free Notion Templates for Note-Taking, Planning, and More
Discover awesome free Notion templates designed for efficient note-taking, strategic planning, and diverse applications to boost productivity.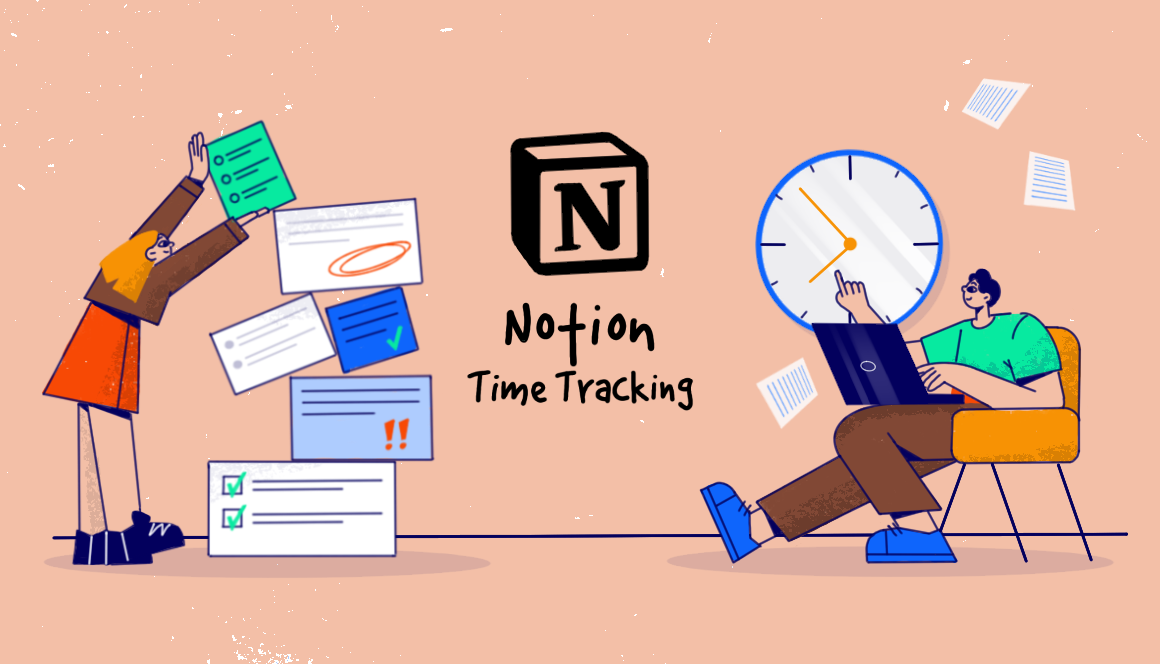 Looking to take your Notion game to the next level? Look no further! With customizable templates tailored to specific tasks, you can transform your Notion experience and streamline your workflow like never before.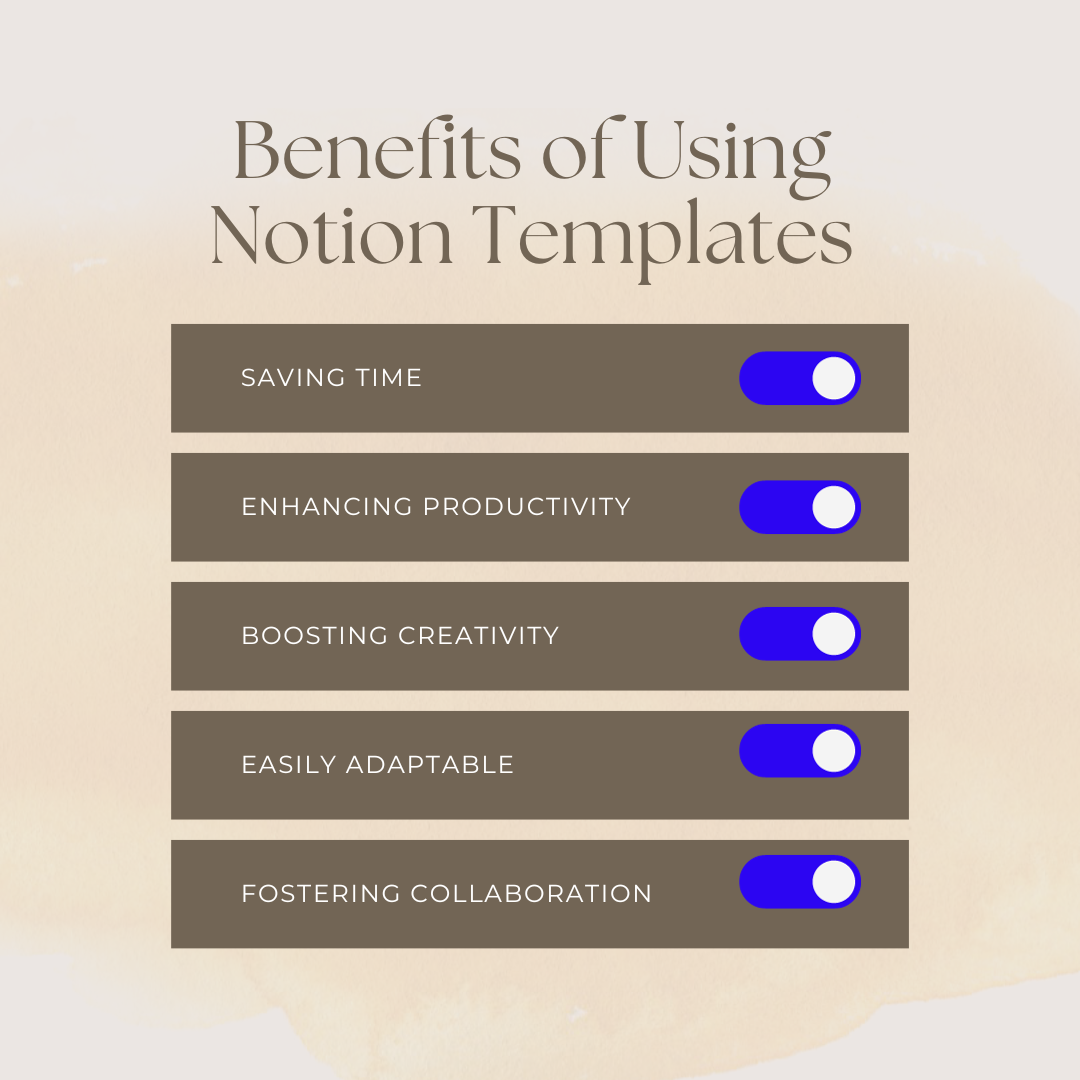 Notion Templates offer a plethora of benefits for boosting output and streamlining work processes with ease.
With Notion pre-built templates at your fingertips, you can bypass the hassle of building everything from scratch and focus on what matters most.
Take a stress-free approach and build Notion Templates in your work routine because they provide a ready-made framework to:
organize tasks
collaborate with team members
track progress
Aside from saving time, it enhances efficiency and promotes seamless workflow.
Say goodbye to tedious repetition and hello to increased effectiveness and productivity.
From personal note taking to team collaboration, we've got you covered with our diverse range of templates.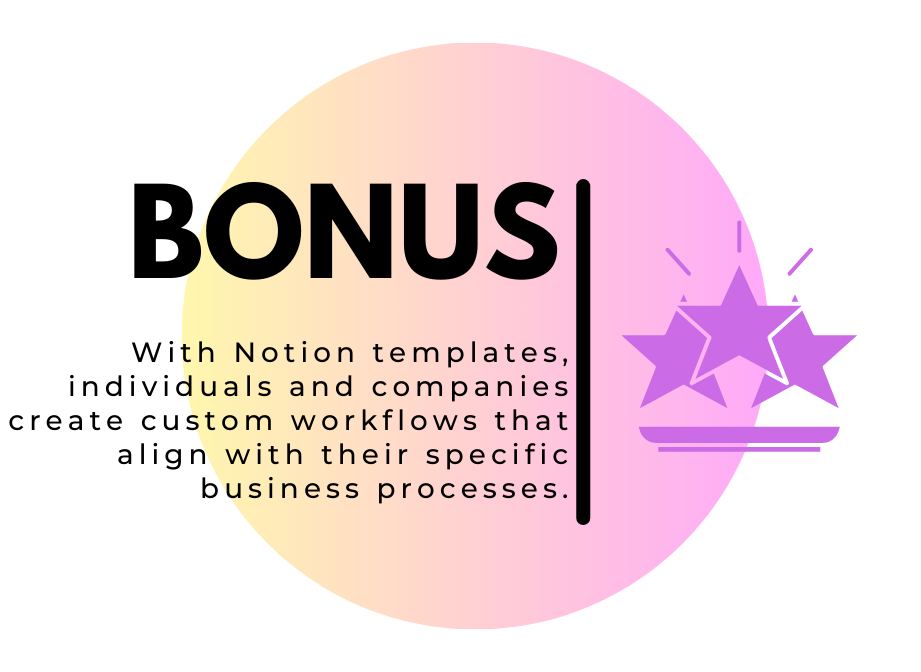 The Ultimate Collection of 12 Best Free Notion Templates
Let's dive in and explore the endless possibilities!
Notebook Manager Template by Notionway
Your note-taking companion, no matter what you need to remember

The template proposes three main categories for organizing and structuring note-taking, which are:
Ideas 💡
Personal 🏠
Business📈
With a clean layout and plenty of space for jotting down notes, ideas, inspiration, and business-related details, this template is perfect for anyone who wants to keep their thoughts organized.
You can receive it at no cost directly in your inbox.
Individual Development Plan (IDP) Template by Salesforce
A professionally tailored template for guaranteed personalized development

With the IDP template, you can:
define your objectives
break them down into specific, manageable actions
set due dates
monitor progress
Available in light and dark modes. Get it delivered by email for $0.
Notion Focus Template by Matt Bio
A template that helps work in focused intervals and achieve projects with ease

This Notion template enables you to:
efficiently organize your tasks
prioritize the most critical tasks
apply Pomodoro timer to enjoy uninterrupted work
Sign up and get it for free.
Habit Journal Template by Brian
A template that helps develop habits that shape life

Habit Journal Template offers a comprehensive solution for managing:
daily routines
weekly habits
reflecting on your progress.
With its intuitive design accessible across various devices, you can build healthy routines anytime, anywhere.
You can receive this valuable resource for free.
Invoice Template by Easlo
Create accurate invoices, every time

Quickly generate professional invoices with our easy-to-use template. Customize to suit your needs, pre-fill your information, and share direct links or export as PDFs.
You can get the template for free.
Notion Travel Packing Check-List Template by Lamina
Pack smarter, not harder

Check the ultimate Packing Checklist Notion Template for zero-stress travels!
Customize
Check off items
Manage your travel preparations seamlessly.
Forget forgotten essentials and welcome a worry-free adventure!
Available for free.
Learning Dashboard Template by Go Limitless
Streamline your learning, and amplify your growth

The Notion Learning Dashboard Template is an all-in-one solution for tracking and managing your learning materials, providing predefined categories and tags for easy organization and filtering. With its intuitive interface and customizable views, you can effortlessly:
track books, videos, podcasts, and movies
rate them for future reference
enjoy a seamless learning experience.
Available for free download.
Get Things Done Template by Sija
Take your task management to the next level

This powerful template offers a fresh twist on the traditional to-do list, empowering you to:
organize your tasks with ease
categorize your tasks by project
prioritize them based on urgency and importance
set specific deadlines for completion.
Download-ready for free.
Eisenhower Matrix Template by aNotioneer
A template that helps you take control of daily tasks without stress

Using this template, you can easily manage and organize your tasks and projects in your personal and professional life by dragging and dropping them into different sections of the matrix, allowing you to quickly:
update tasks status
keep track of progress.
Plus, the template includes explanatory blocks that provide helpful guidance and tips for each section, helping you make the most out of this tool and improve your overall productivity.
You can copy and use the template for free. Additionally, there is an option for using the template in the language of your choice with a template translator.
Minimalist Resume Template by Raiu
Maximize your impact, minimize your words

Stand out as a straightforward and no-frills applicant with this minimal resume design, perfect for candidates of all professions and seniority levels.
Explore a detailed sample of a Software Developer resume to gain a clear understanding of the information to include in each section.
Available for free for personal use.
Two-pager Product Management Template by Sam Dickie
Introducing the Product Brief template - the key to unlocking successful project execution!

This template serves as a vital tool for:
framing
scoping
communicating the customer problem to your team.
It ensures that everyone is on the same page from the get-go.
By utilizing the Product Brief, you'll be able to clearly define the project's objectives and success metrics and achieve a shared understanding among team members of what you're building and why it matters.
Concluding Thought
Notion is an all-in-one workspace that can be used for everything from note-taking to project management to personal planning.
Notion templates are a game-changer for anyone looking to streamline their note-taking, planning, and organization processes. With the versatility and customization options available in Notion, you can create a system that works perfectly for your unique needs.
With the abundance of free templates available online, you don't have to start from scratch – simply pick a template that suits your purpose, and you're good to go!
Whether you're a student, professional, or personal user, there's something on this list for everyone.
From simple bullet journal templates to comprehensive project management tools, these free Notion templates will help you stay organized, focused, and productive.
So why wait? Give them a try today and see how they can transform the way you work!