11 Helpful Virtual Event Software Platforms in 2023
How to engage the audience in a virtual event? What virtual event management software platforms and apps will help create a strong impression? What features are important if you want to translate your efforts into recognition? In our new post, read on to know more.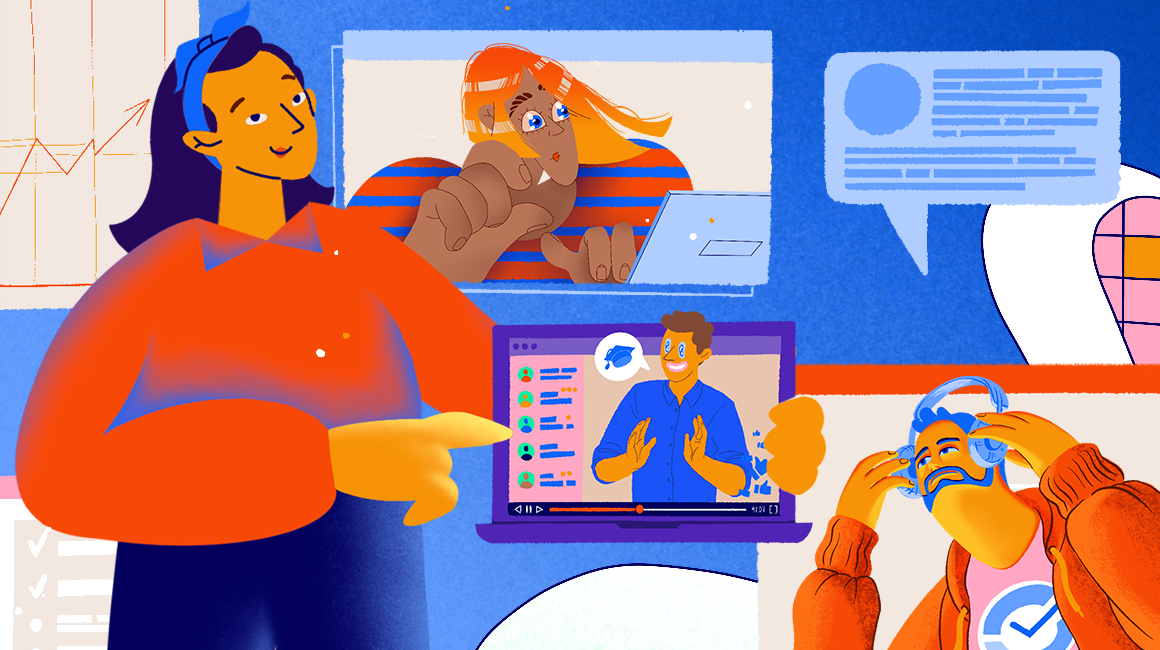 TL; DR
Virtual event platforms that emerged as the pandemic trend are highly likely to stay in the next normal because virtual event management apps bring the desired experience to an audience of any size and meet requirements of safety as no other solution. Another important reason in favor of virtual events is that virtual attendance comes at zero cost for the environment.
Choosing helpful apps with advanced functionality can not only assist in virtual event management but significantly improve communication outcomes.
More digital events are predicted in the post-pandemic.

One of the reasons is a new 'habit stack' that we acquired while adjusting to WFH and social distancing. Experts believe that despite Zoom fatigue, virtual meetups landed among worthy tech habits that we may keep:
For many people, the shift to video communications is now permanent.
It explains the dynamics of the virtual event management apps market offering a variety of virtual event management software.
According to stats, due to the shift to remote work, enforced norms of social distancing and search for adequate means of socializing, the market of virtual event management showed tremendous growth:
The global virtual events market size was valued at USD 94.04 billion in 2020 and is expected to expand at a compound annual growth rate (CAGR) of 23.7% from 2021 to 2028.
With the proper app for hosting the event, there are no virtual event ideas that you cannot implement. They range from virtual pre-recorded or live exhibitions, concerts, and award ceremonies to a hybrid type of presentations and sessions.
Whether you are hosting a small or big event, there are, however, some virtual event management challenges you need to consider:
maintaining the connection and creating a smooth experience for the audience
keeping events secure
engaging the audience throughout the event.
Furthermore, virtual event management is the domain where multitasking is unavoidable. To combat the frustrating experience of tackling too many things at once, markets use virtual meetings best practices building them around:
consideration of challenges related to connectivity and security
integration of software with time tracking solutions for optimizing the virtual event management with a guarantee.
Below, there is a feature set and pricing of 10 top virtual event software platforms.
The Story On Fast Track⏫ Hopin is one of the best online alternatives for event management presenting the best features for virtual meetings. It reached its audience at the right time and filled the technology space by offering impeccable functionality, thus, becoming a recognized leader within a short time. Now, it is valued at over $5.6 billion.
What It Features🔠 The app has all the conference capabilities including:
on stage for streaming or playing prerecorded videos
organizing roundtables
inviting and announcing sponsors
selling tickets
providing detailed analytics.
Why Hopin?🎯🌟 It is secure and easy to use. The platform boasts of having hosted over 80,000 users since 2020. Its portfolio includes providing services for the United Nations, NATO, Slack, and Unilever.
Pricing💸: On Hopin Starter, the price for the app service is $99 per month per organizer.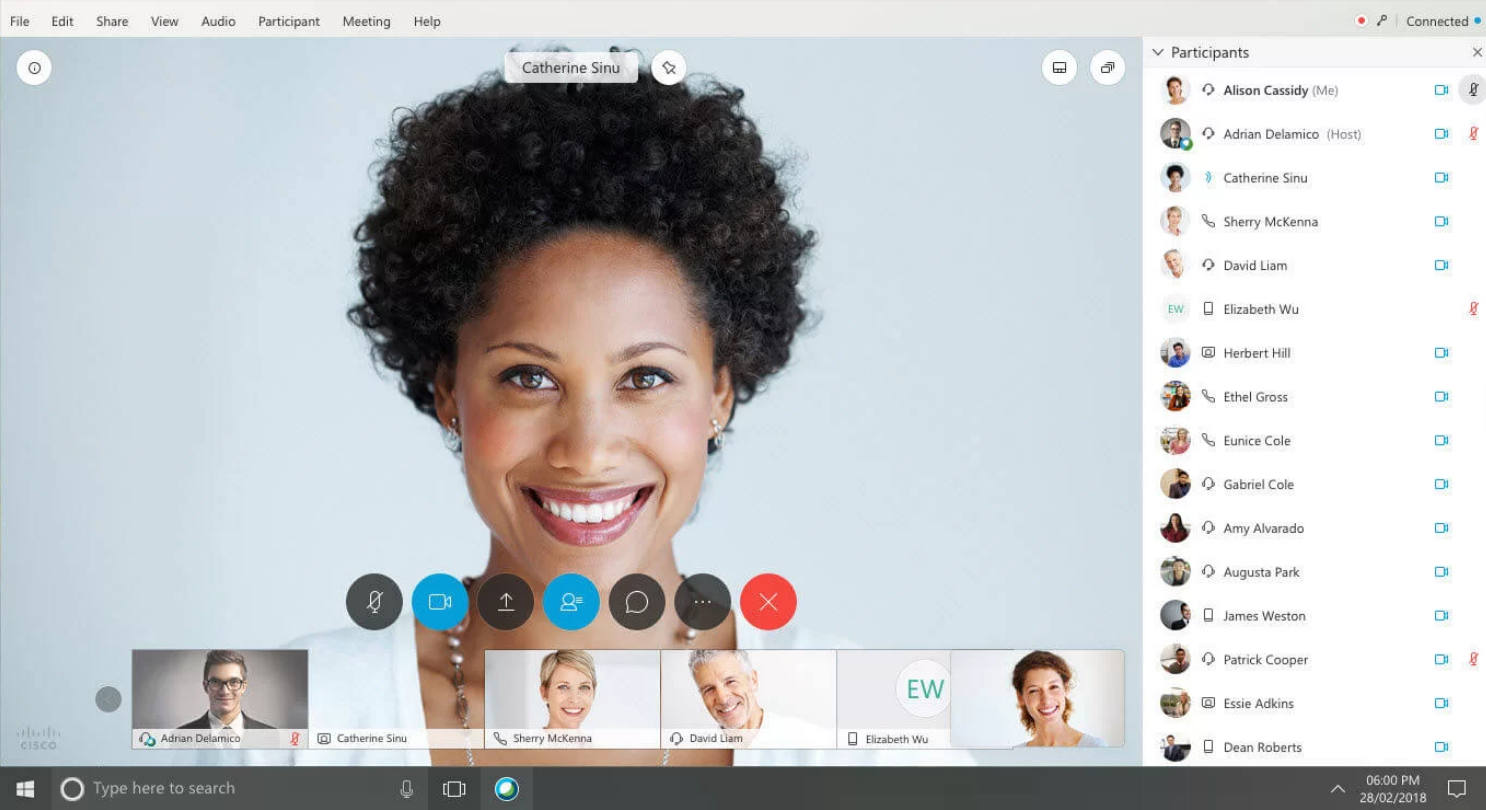 The Story On Fast Track⏫ It is a scalable platform for the management of any kind of web event in real-time. Its functionality lets host online meetings, corporate presentations pr seminars, which assists in expanding the business partner base.
What It Features🔠 Aside from high-quality conferencing capabilities, users can enjoy sharing and showing documents, conducting polls, chatting, inviting a speaker, tracking listeners' attention. Upon the event completion, users get a link to the recording of the conference. The app feature set also includes:
customizable registration form
check on the source of a link to the registration
diverse reporting
activities during the event.
Why Webex Events?🎯🌟Deploying the Cisco Webex Events means that interaction with the participants of the event will be smooth and deeply engaging.
Pricing💸: The cost of the service starts at $59 per meeting organizer per month.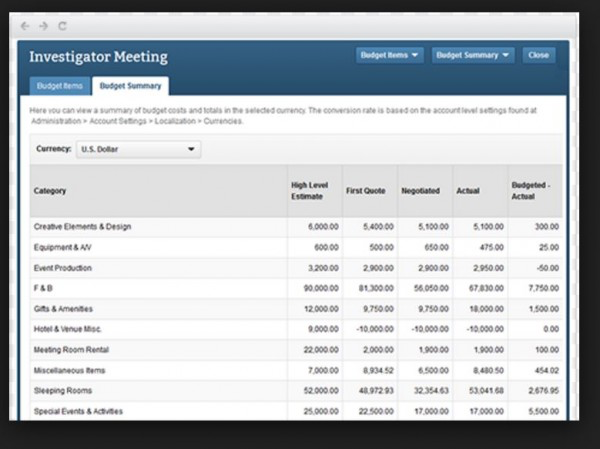 The Story On Fast Track⏫ Cvent was established in 1999 and became a leader in the meeting app market sector. Its usage guarantees an amazing client experience and a positive impact on the planned event within the collaboration.
What It Features🔠 In addition to customized кegistration, it distinguishes attendee types, provides session visibility, diversifies registration by types and capacity. The events are organized so that attendees have access to:
virtual lobby
virtual stands
360-degree video
QR badges
live sessions
presentation tools
text and file sharing.
Why Cvent?🎯🌟Cvent is an easy platform with virtual conference functionality featuring multiple options that include customization of the offered capabilities. It is a great solution for event planners that are not restricted by the budget, and search for the comprehensive one-fits-all app.
Pricing💸: The cost of two-year valid service certification is $395.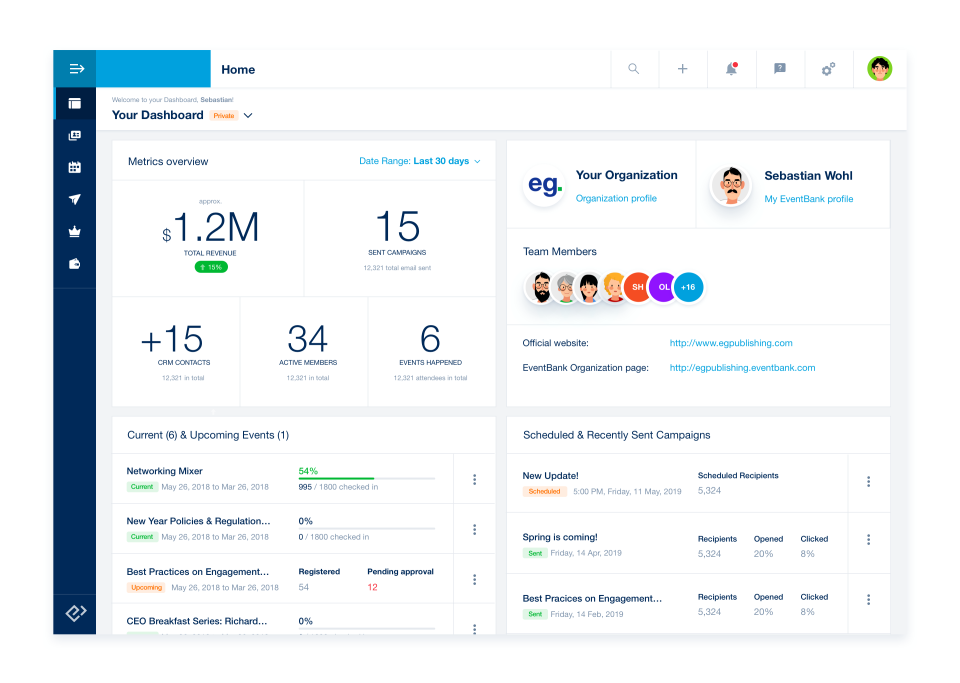 The Story On Fast Track⏫ It is a cost-effective virtual event management solution for all types of virtual events that helps create events 80% faster. The company provides all the opportunities for expanding your community and promoting the business through small and big-scaled virtual events.
What It Features🔠Its feature list includes streamlining the event, easy attendee, and exhibitor registration. Additionally, there are options for:
secure payment processing
editing event agenda.
Overall, it meets all the requirements of event marketing, audience engagement, and, overall, removes the complexities within the process of virtual attendance.
Why Glue Up?🎯🌟It enables virtual event organizers to hold any kind of event with ease and efficiency in preparation including workshops, conferences, summits, and exhibitions with thousands of attendees.
Pricing💸: Glue Up costs $125.00 per month.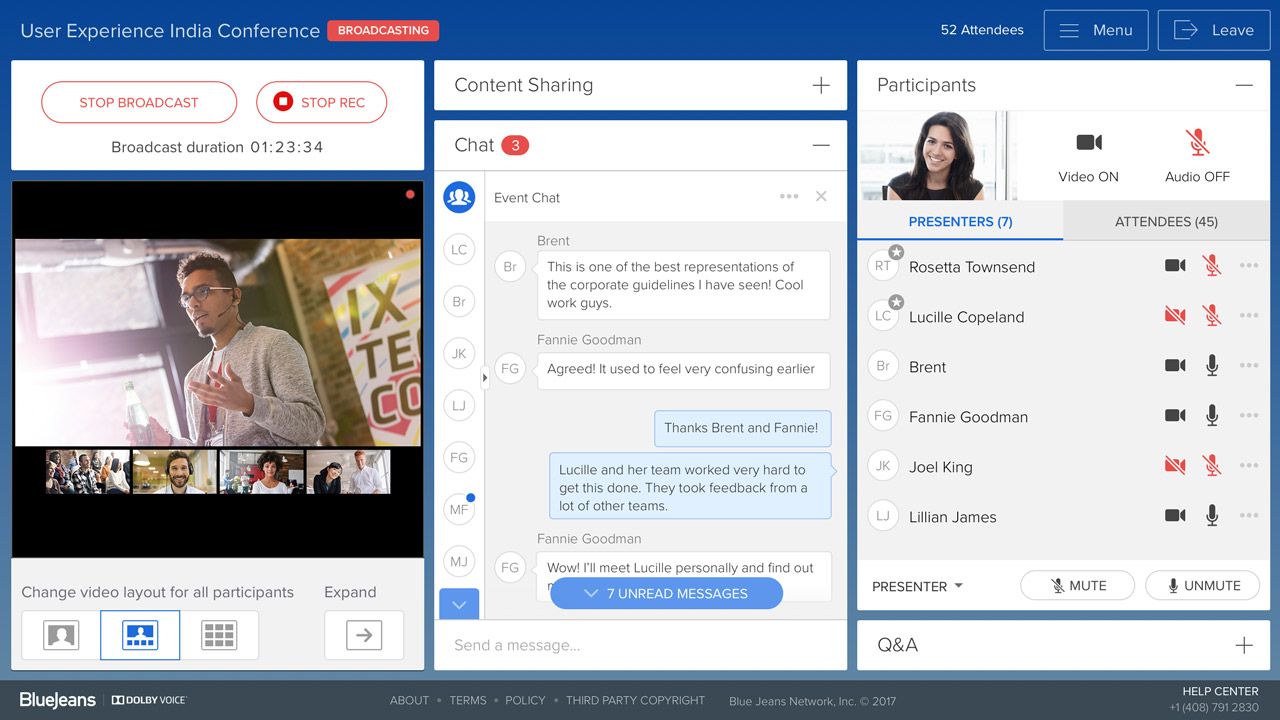 The Story On Fast Track⏫
It is difficult to hold and operate an event with a large number of people offline. The easy solution for overcoming any hurdles on hosting events can be with the deployment of the Blue Jeans online event planning software that lets you manage live events and conduct them for large audiences worldwide easily.
What It Features🔠 It introduces the best collaborative options of virtual meeting platforms with integrated scalability. Event managers can:
connect 100 speakers with an audience of 15000 participants
get access to events with immersive 360-degree interactive video
And, to feel empowered with the eureka moments, there is diverse analytics functionality.
Why BlueJeans?🎯🌟It is a unique event planning software that delivers a differentiated experience to its users depending on the role the participants want to embrace at the event. They can choose between moderators, presenters, and attendees, which automatically unlocks different feature sets.
Pricing💸: The price starts at $83 per month for the duration of the event of 2 hours.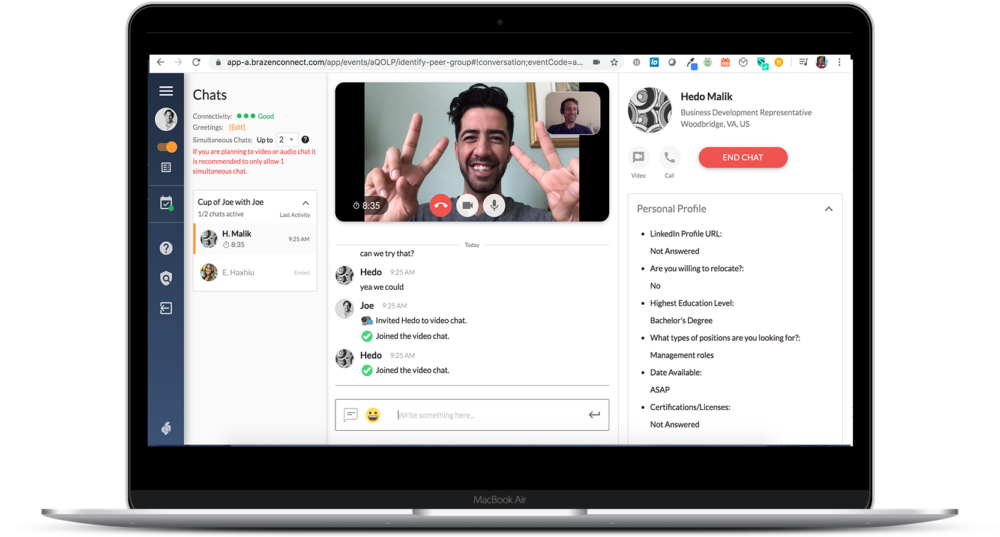 The Story On Fast Track⏫ Since planning the event is an undoubtedly task-oriented goal, the helpful app must feature strong yet unobtrusive task management functionality, and Brazen fits this description at best.
What It Features🔠 In addition to diverse marketing options, it enables organizers to get access to advanced reporting and evaluate the virtual experience of the audience. It also has:
the virtual lobby that lets view sessions, read content and have small talk with attendees
1:1 Networking, which assists in hitting the target of communication success with ease.
Why Brazen?🎯🌟 It provides support for different multiple types of virtual and hybrid events. It will be an invaluable tool for those who aim at holding concurring sessions.
Pricing💸: Contact Brazen to obtain current pricing.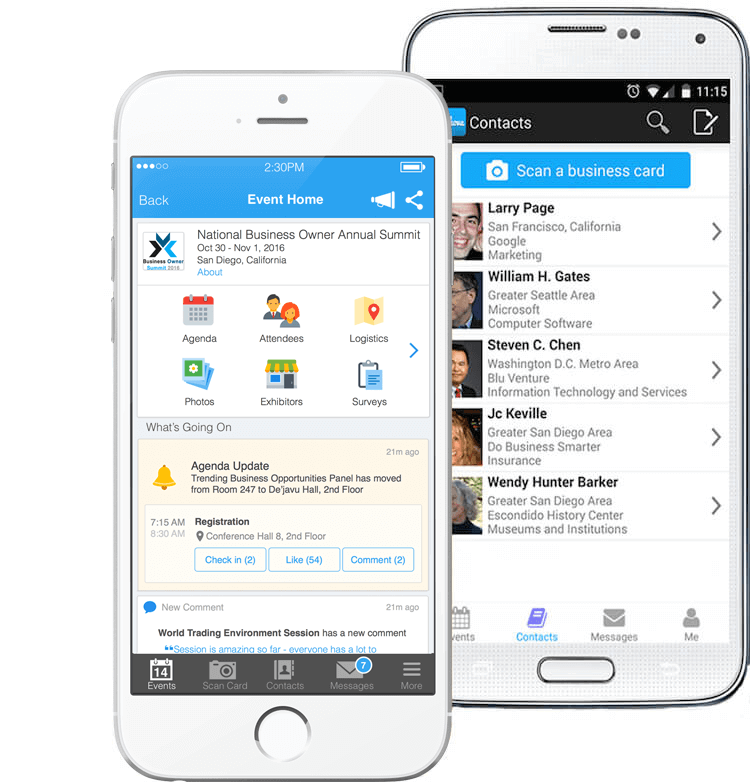 The Story On Fast Track⏫ Whova has had a portfolio for conducting over 5000 virtual events and more than 500 hybrid events. It helps save time considerably and allocate event resources wisely.
What It Features🔠Attendees have a full view of floor plans with detailed maps and can instantly get access to interactive content related to the ongoing event. It empowers your business with unlocking access to events that deliver:
session streaming
video replay
digital booths
guaranteed attendee engagement
networking.
Why Whova?🎯🌟 This is a platform with cross-device functionality that has extensive capabilities for conducting all the events operations.
Pricing💸: The pricing information is available upon submitting the Price Quote Request.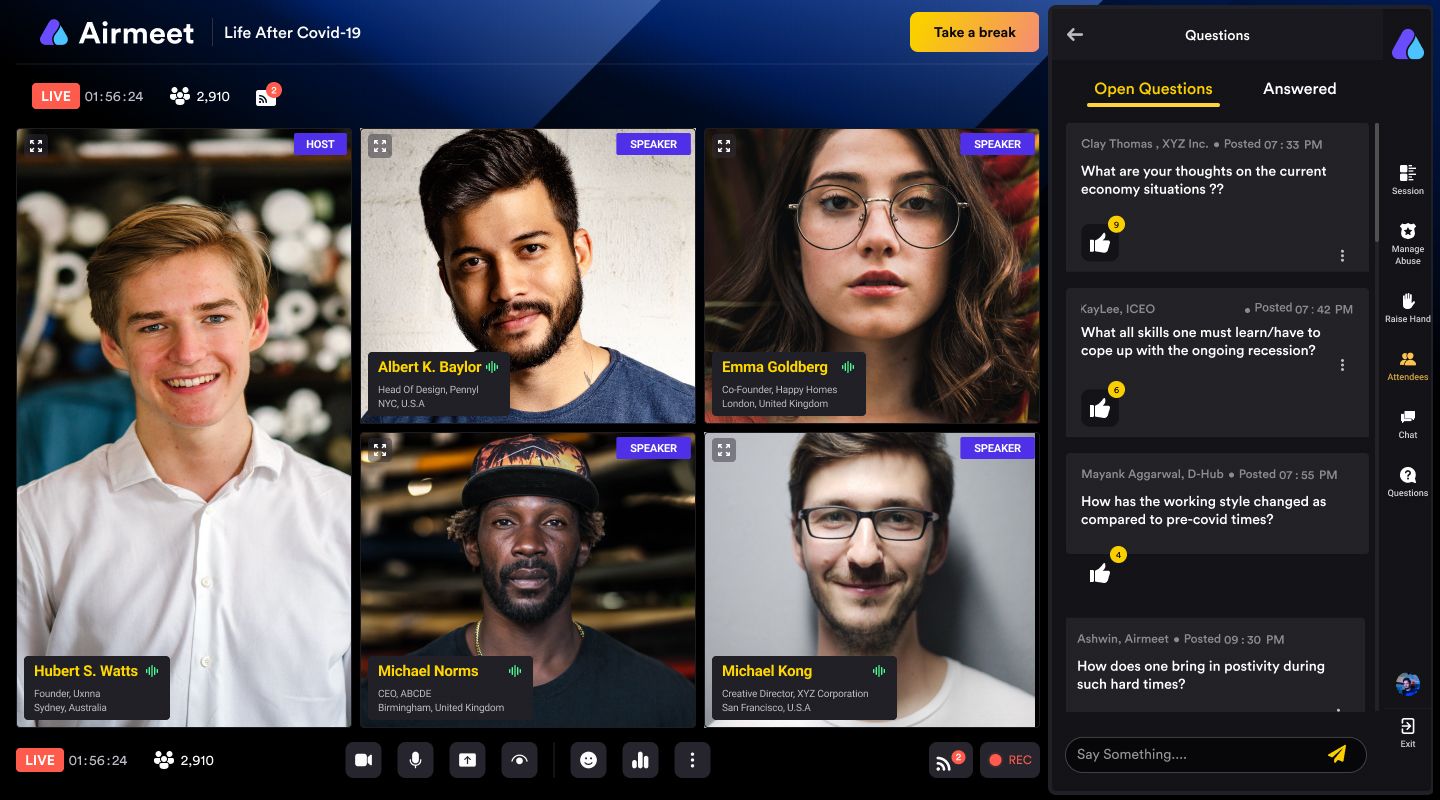 The Story On Fast Track⏫ Founded in 2019, the company offers its service of hosting expos, webinars, conferences, workshops in fully remote or hybrid mode to event organizers worldwide. Its functionality provides everything for successful big events because it is based on the idea of promoting networking and meaningful collaboration.
What It Features🔠 Aside from networking capabilities (activated by configuring social lounges and other related options), the platform offers:
to add up 300 sponsors to the events for the organizers
to stream the virtual event to social platforms (Facebook, YouTube, etc.) for amplifying exposure effect.
Why Airmeet?🎯🌟Setting virtual events on this platform means getting access to a virtual suite for holding impactful sessions where the audience will easily network, engage, and have an enhanced user experience.
Pricing💸: It is free for one organizer for 100 registrations per event. Its Business plan costs $99 per 1 organizer plus 10 co-hosts.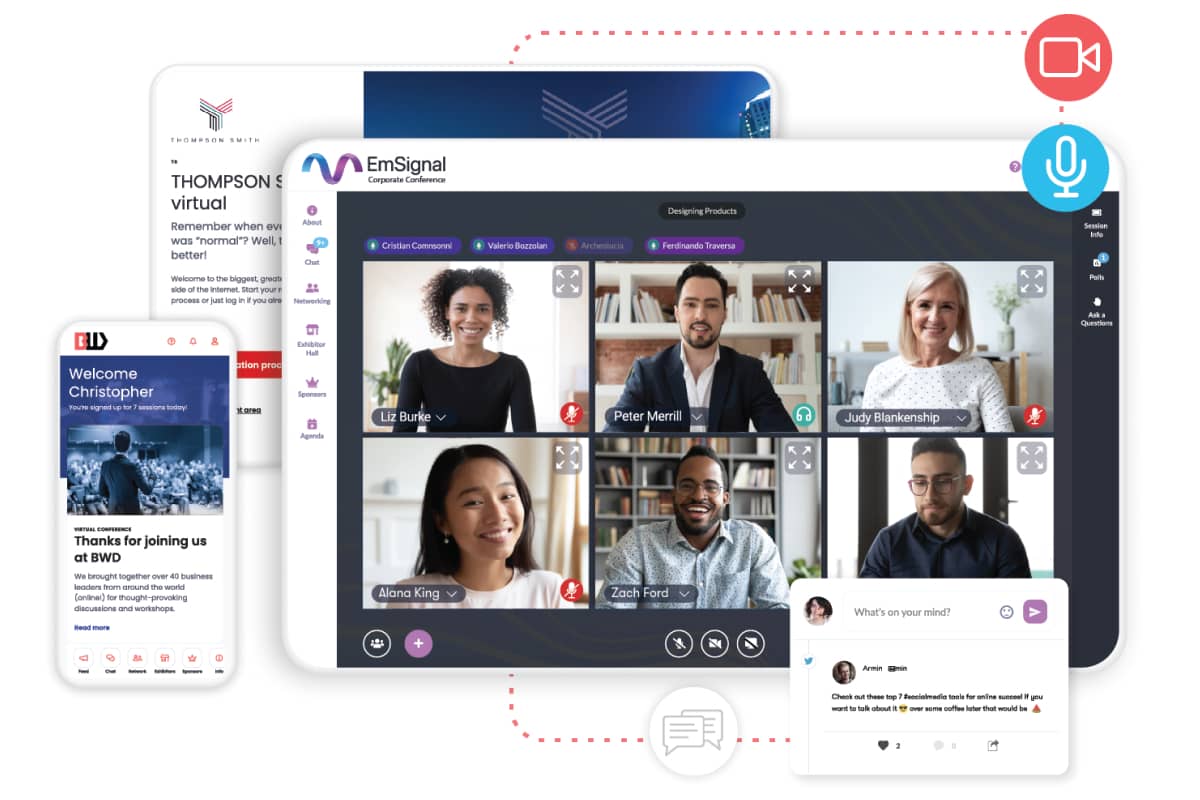 The Story On Fast Track⏫ It is a platform that easily builds an attendee-centric approach to experiencing virtual and hybrid events at a new level of engagement. One of the most dynamic tools favored by event managers globally due to constantly updated functionality that aligns with the growing demands of virtual collaboration.
What It Features🔠 After the event creation, users can go through a seamless registration process. Additionally, the platform features:
payment processing
contact list management
scheduling of sessions
detailed event agendas
attendee surveys
reporting and dashboards
Why Aventri?🎯🌟 This venue platform assists in maintaining and improving networking opportunities and audience engagement depth with ease.
Pricing💸: Users need to contact Aventri for getting the current pricing.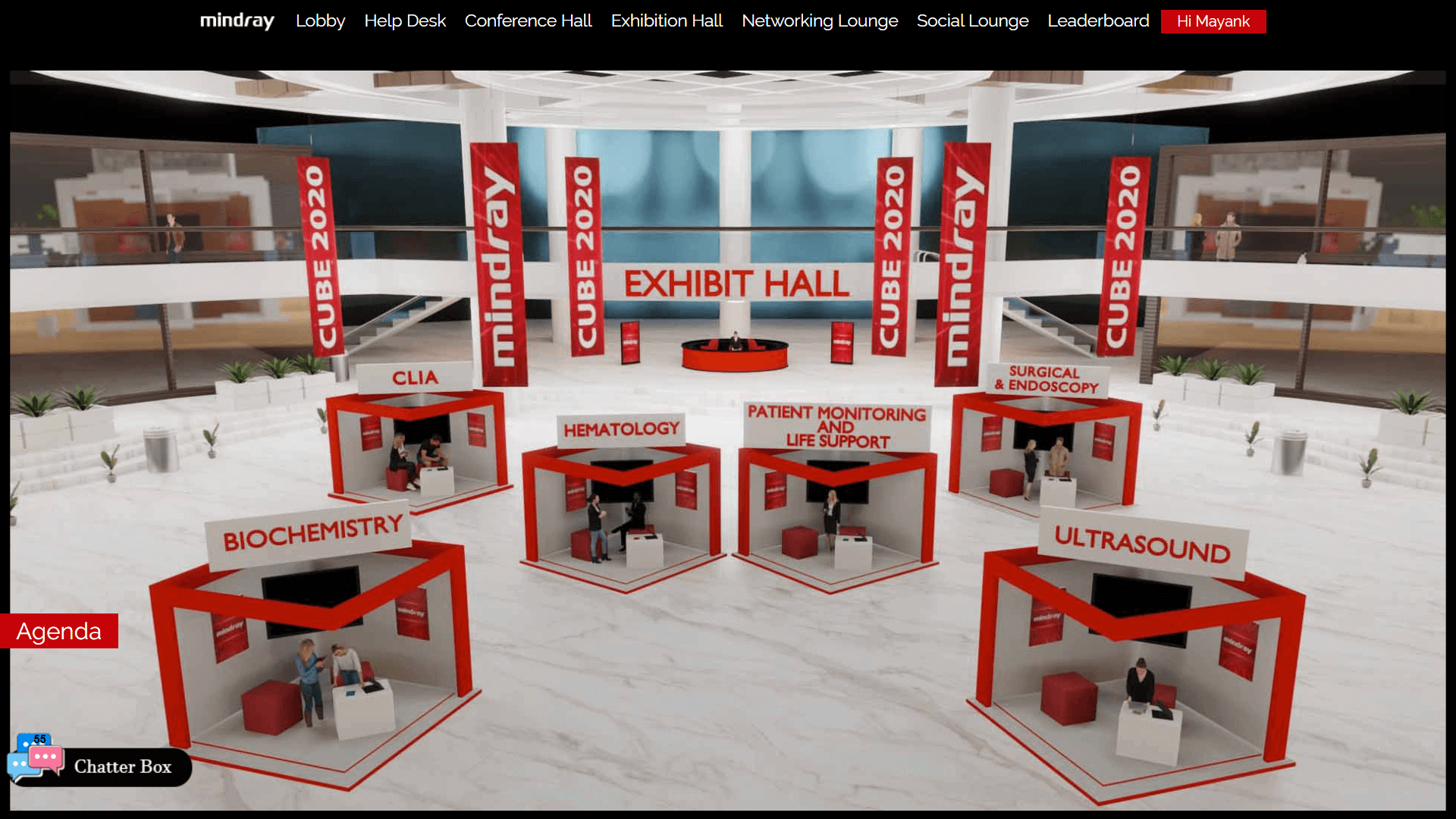 The Story On Fast Track⏫ Its launch was recognized as the remarkable event itself, and this startup quickly acquired popularity and recognition when it was named as one of the 30 best and most innovative Indian businesses.
What It Features🔠 Aside from standard virtual event management features, this app offers:
customizable branding on the virtual venue
monitoring of lead generation
high-quality live streaming
one click online registration, the full recording of the event
activation of speaker management capabilities.
Why Samaaro?🎯🌟This platform shows the best results when it comes to assistance in organizing and hosting scalable virtual events for the international audience.
Pricing💸: It requires the purchase of a one-time license, a free trial is available, for more pricing detail prospective users must consult the vendor.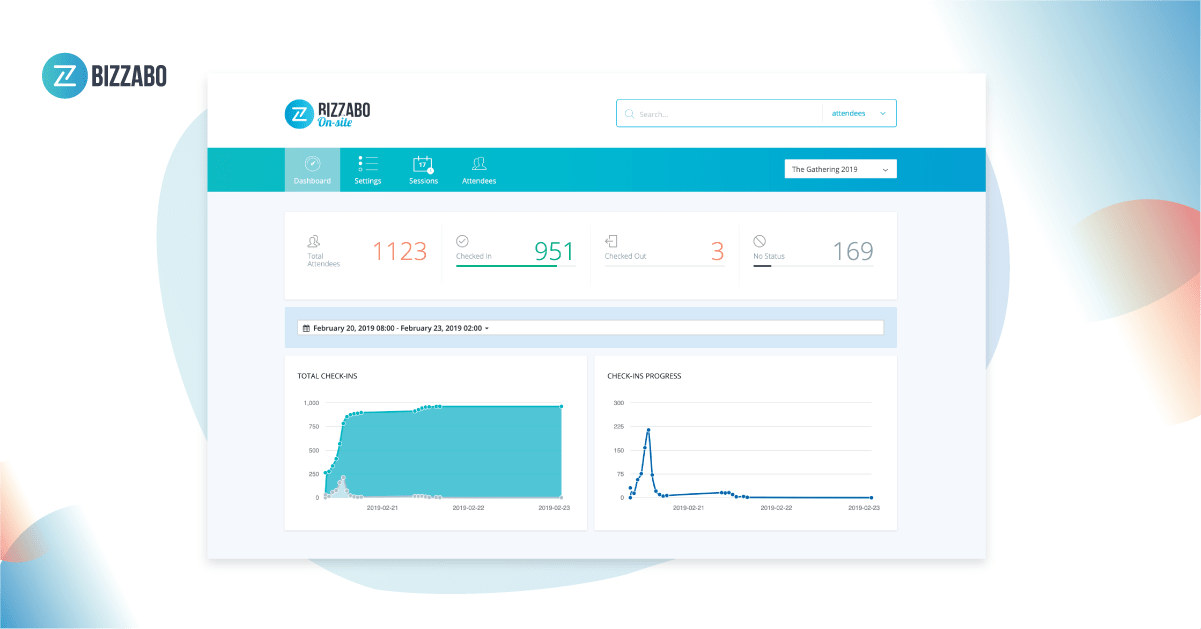 The Story On Fast Track⏫ Bizzabo platform got much more expansive compared to the pre-pandemic time. Its advanced functionality is linked to the company user growth by 363% in 2020.
What It Features🔠 Its technology assists events organizers in creating:
in-person events
virtual events
event sponsorships
provides detailed event analysis and delivers valuable data-backed insights.
Why Bizzabo?🎯🌟This software ideally builds in the trend for martech solutions and helps businesses get a competitive advantage by organizing impeccable virtual events. Bizzabo is used by such giants as Bloomberg and Salesforce.
Pricing💸: Users need to contact Bizzabo for obtaining the price info.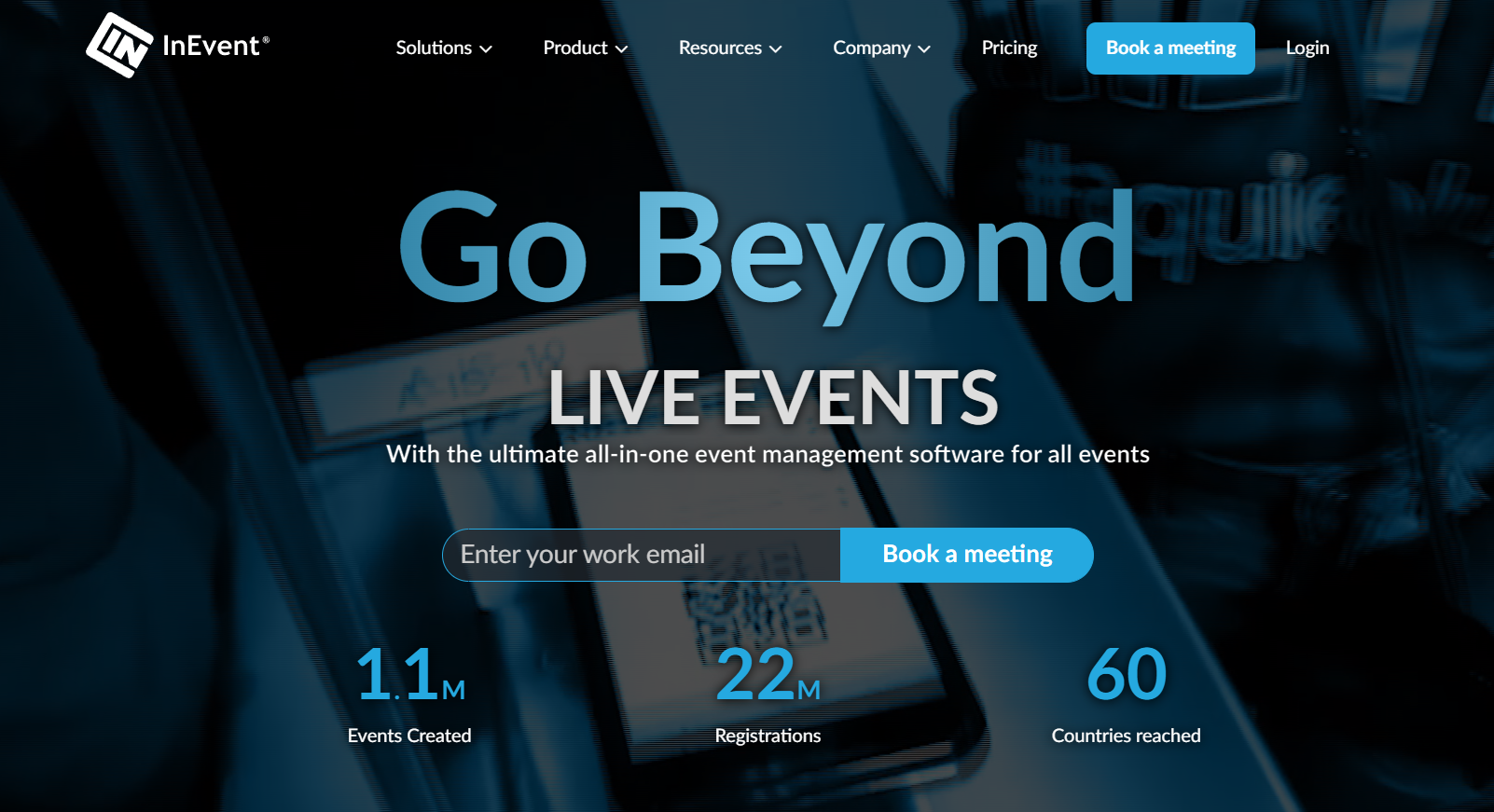 The Story On Fast Track ⏫ The platform is a dynamic event solution that has the ability to create, recreate, and customize a variety of virtual, hybrid, and in-person interactions ranging from Webinars, to live broadcasts, panel discussions, summits, networking sessions, conferences, and spanning across the pharmaceutical, educational, corporate, and event tech industries.
What It Features 🔠 InEvent is an event management software designed to help event organizers manage their events. It provides features such as:
virtual lobby and live studio
registration management
ticketing, payments, promotion, and analytics
email campaigns
custom landing pages
social media registrations
custom integrations with existing systems.
Why InEvent?🎯🌟 InEvent is designed to help event organizers streamline the event planning process, increase attendance, engage attendees, and measure the success of their events. The platform is used by companies of all sizes to manage virtual events such as conferences, trade shows, product launches, and corporate meetings.
Pricing💸: The cost of the first plan, V&H Advanced, is $999 monthly subscription.