How Attorneys and Lawyers Bill Their Clients
One of the prevailing payment methods for lawyers' work is hourly bills. To stay accountable, read on a list of 10 timekeeping software that make lawyers and attorneys' time tracking experience beneficial and hassle free.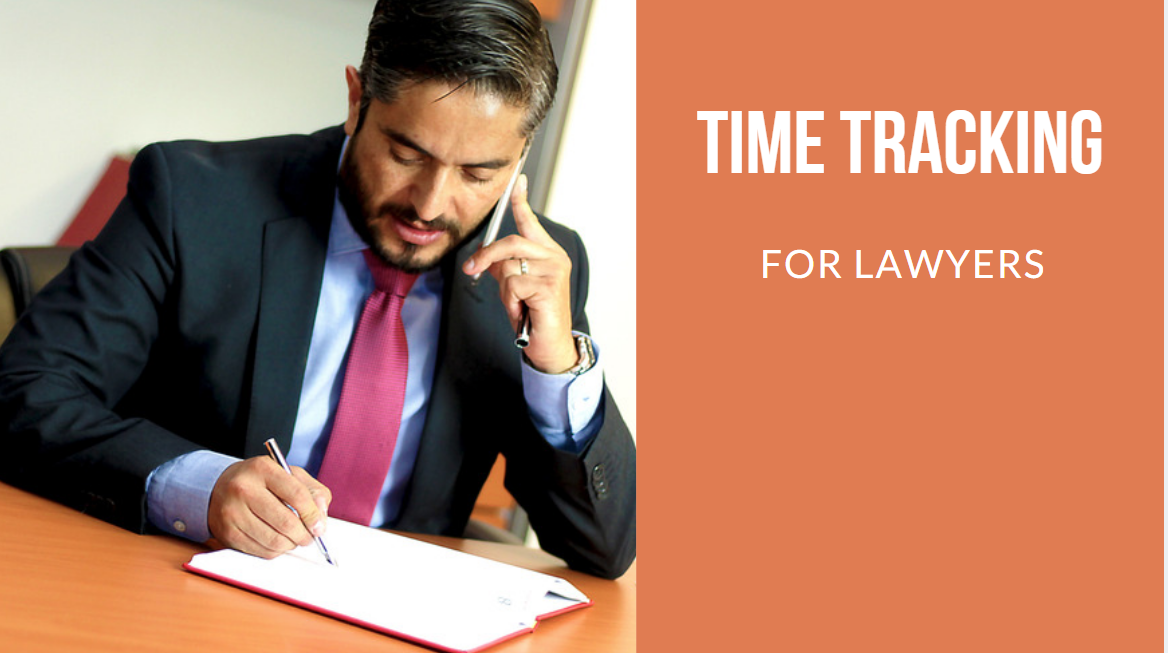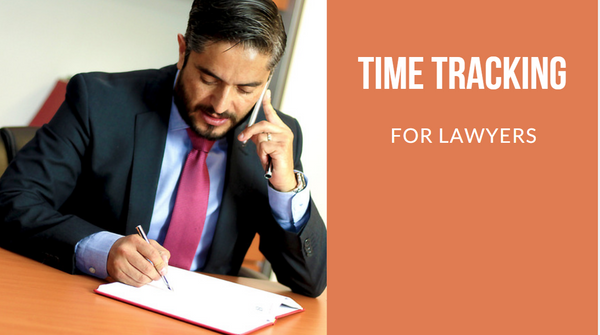 The famous quote by Abraham Lincoln "A lawyer's time and advice are his stock in trade" goes right to the heart of the matter. Lawyers, attorneys, and other legal professionals have special needs when it comes to timekeeping.
Mostly, lawyers work more than 8 hours per day. Extra hours, especially for those engaged in private practice, are not uncommon due to the necessity of doing research or reviewing the documents. Hence, one of the prevailing payment methods for lawyers' work is hourly bills. To stay accountable, there is a list of 10 lawyer time tracking software that make lawyers and attorneys' time tracking experience beneficial and hassle free.  
When you are in the state of deep work you focus on task at hand rather than reconstruction of the busy lawyer's routine comprising emails, calls, taking notes, or generating reports.

Without automatic recording of all the activities, the legal professional might fall into trap of guesstimating. TMetric shows time utilization in a neat timeline and records all the tasks automatically storing the data and providing precision of calculations.
Benefit of the tool: All the activities are synced with project management systems, which saves tons of time and makes a positive impact on productivity.  
This time tracker will be a reliable tool assisting legal practitioners in fighting that inevitable battle against time losses that all the busy lawyers face once they need to account for their work time.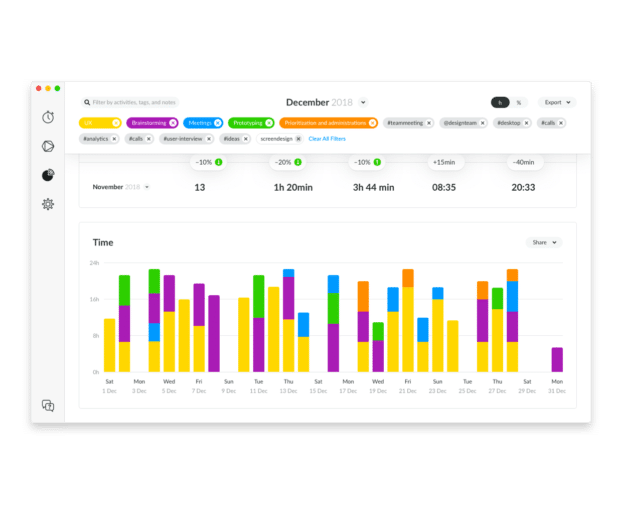 Benefit of the tool: One of the greatest benefits that is guaranteed by implementing this tool is getting access to the powerful analytics through reports generation. You can set a date or a name, and the app will generate the diversity of reports that supply you with the valuable insights on a project. Besides, to enhance an attorney's productive streak, there is a system of customizable reminders for fail proof task management.
It is a time tracker designed specifically for lawyers. Implementing it into legal practice and using it at regular basis means that you will release the mind of the necessity to process all the calculations. Furthermore, you receive a tool to get into the zone of deep work.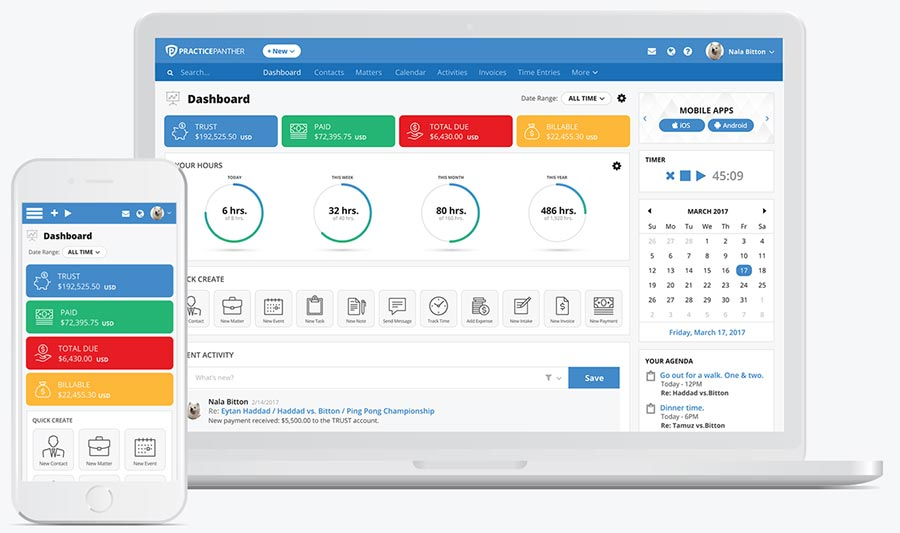 Benefit of the tool: Overall, it is an ideal tool with time tracking options if you want to pay attorneys or paralegals by the billed hours. It also creates comparative reports for evaluating everybody's performance and efficiency.
Applying iTimekeep activates lots of options for legal professionals like getting instant calculations of the billable hours, compliance to most of the billing and invoicing systems. It has features for detailed analysis of lawyers' timekeeping performance as well as analytical options that direct the user on the way of time management improvement.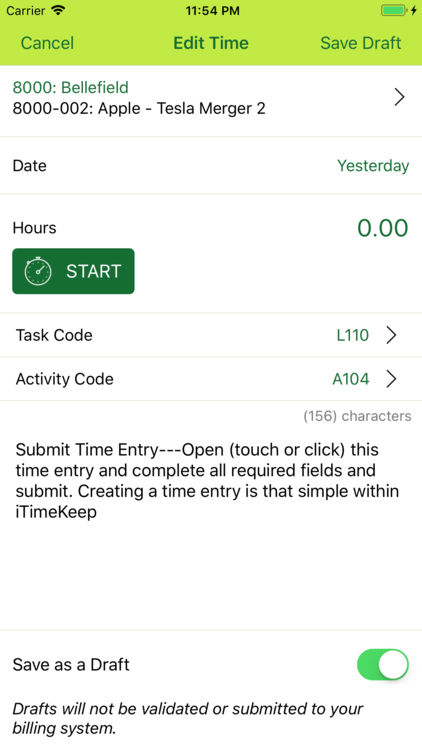 Benefit of the tool: With this tool, lawyers and attorneys easily generate reports on their time utilization. In the long run, you get a happier client whether you have a private practice or present a law firm.
Productivity might drop due to the necessity of performing the repetitive tasks like setting up projects, assigning issues, and estimating deadlines. If the law firm opts for TIQ, they don't have to waste time on those tedious tasks and can focus on work that matters.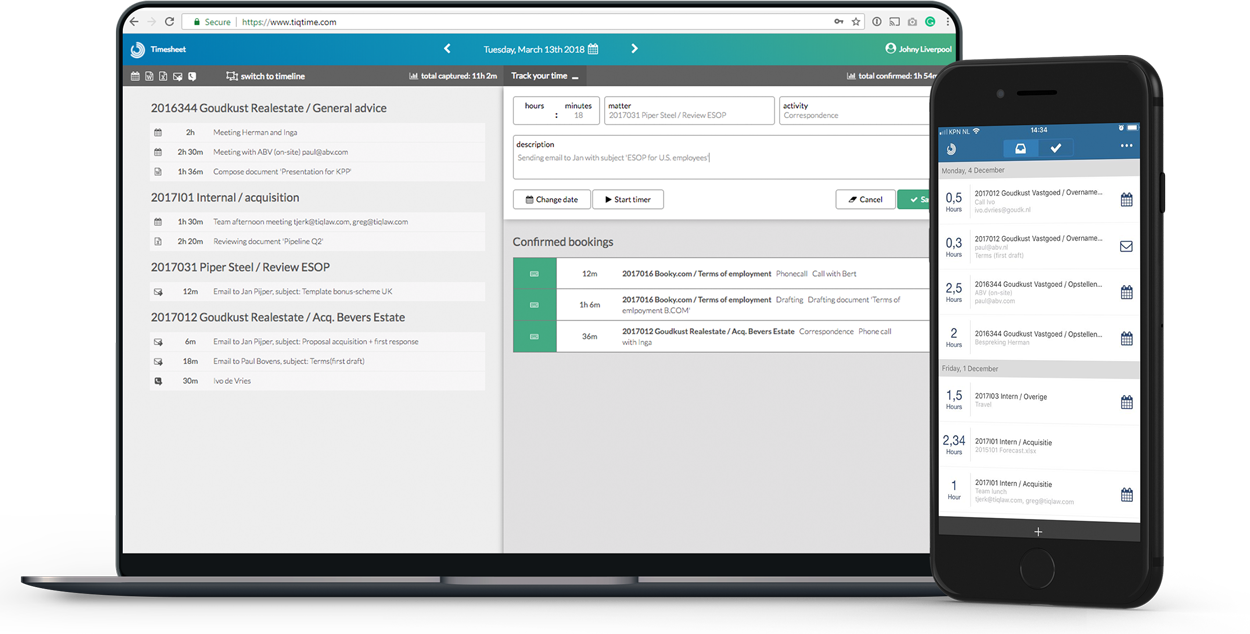 Benefit of the tool: Unlike other trackers, it works 'backwards': at the end of the workday, you can start the app, and it will automatically store every task you performed during the worktime, with all activities matching specific clients and projects.
Time tracking is the major defining feature of this case management system, and it launches automatic recording of billable/non-billable time. It also enables you to track internal (general tasks) time to get accurate data. The tool is applicable for any size law firm.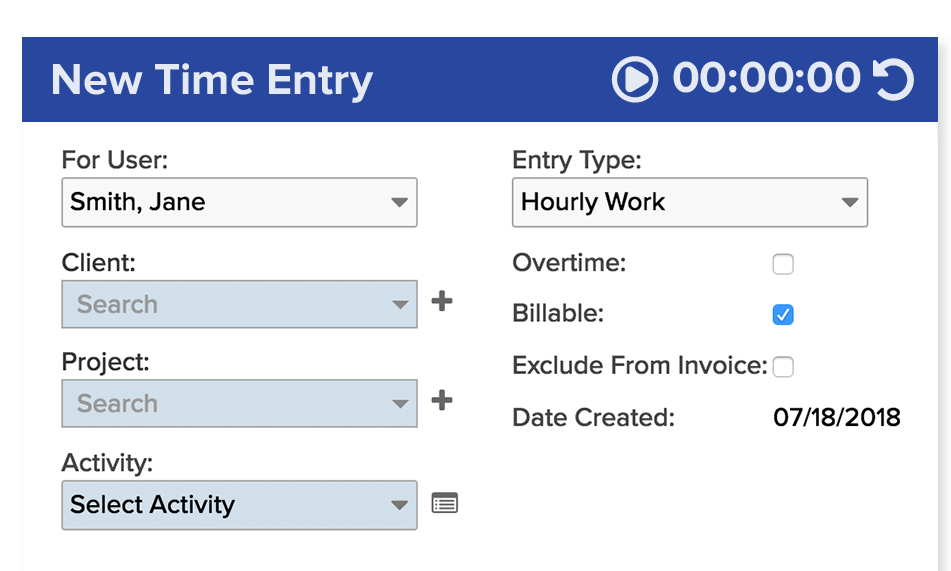 Benefit of the tool: In addition to tracking features, it provides the daily/weekly summaries on the performed tasks. Thus, it makes a positive impact on your productivity and widens legal professionals' expertise.  
With the tool that will work noiselessly and calculate accurately, lawyers will avoid time and financial losses. TurboLaw will enable you to access multiple apps and documents without switching between programs. It helps you track time and differentiate billable hours whether you're on the phone or on the go.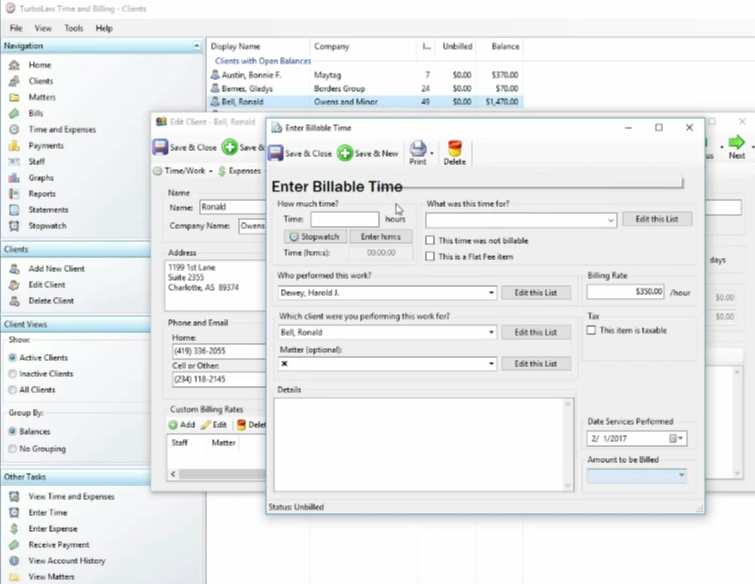 Benefit of the tool: This app will be the ideal solution for lawyers and law firms that need their work to be monitored and tasks performed in time.
Lawyers' practice implies spending lots of time on the phone. KoHorts time tracking helps you track this time: once you've ended the call you will be able to mark it as billable. If you choose not billable options the call info is not stored. The detailed report on the phone usage is sent daily.
Benefit of the tool: For billable time the number and the contact name as well as the duration of the call get recorded. The same option is applicable for text messages. The app suits any attorney that strives for making phone time productive.  
TimeSolv was originally designed for lawyers and law firms that want to keep their time accountable. It allows you to track time across any device in both online and offline modes.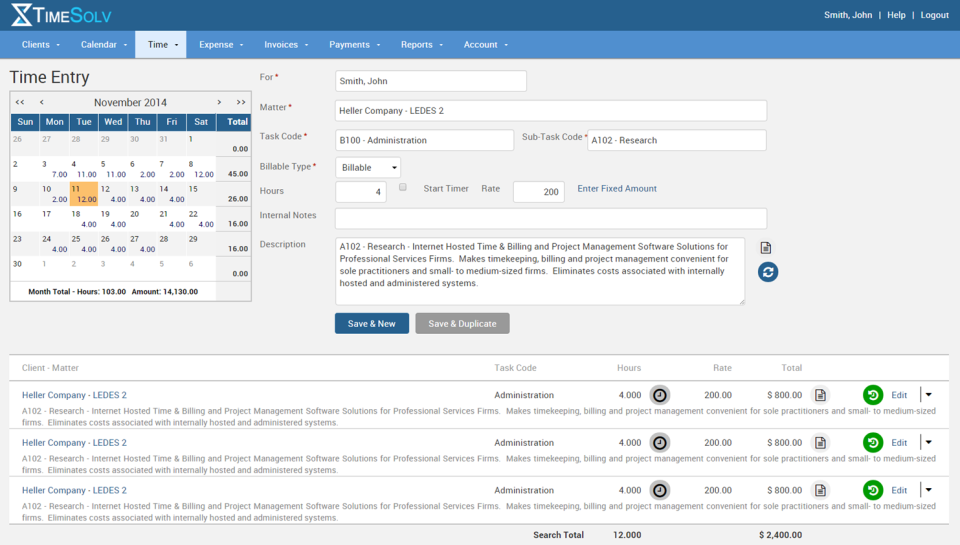 Benefit of the tool: Time tracking on TimeSolv can be of great help when it comes to the necessity of split billing, and, overall, significantly increases lawyers productivity. The overview on the time entries can be obtained daily, weekly and monthly.
With Freshbooks, you will not only receive the accurate data on your work hours but identify the probable sinkholes in your time management at a glance and, thus, get the opportunity to adjust your routine accordingly and maximize your productivity without extra efforts.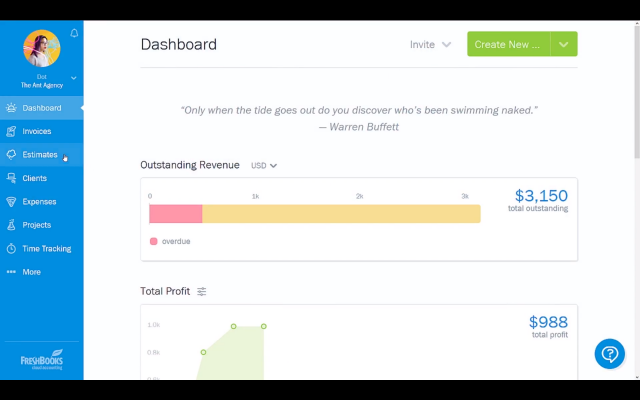 Benefit of the tool: Recognizing that billing in legal profession is one of the most important job components, Freshbooks offers software designed to make billing simple and efficient. The legal invoice templates by FreshBooks suit equally well both law firms and self-employed lawyers.  
Concluding thought
Ignore time tracking, and it will result in alienation of billable minutes that pile into unpaid hours. To prevent it, search for the tracking solution that suits you best.
Automate the process of tracking and billing, and the tracked metrics will surely translate into profits and add transparency to lawyer-client cooperation.  Applying the reliable tracker for efficient billing will also assist lawyers and attorneys in prioritizing for finding the best-working shortcuts in their legal practice goals achievement.