The Best and the Only QuickBooks Time Tracking Apps
Read on how to make your QuickBooks time tracking experience more profitable by automating work time calculations, creating invoices and processing payrolls easily with the 10 best apps integrated with QuickBooks.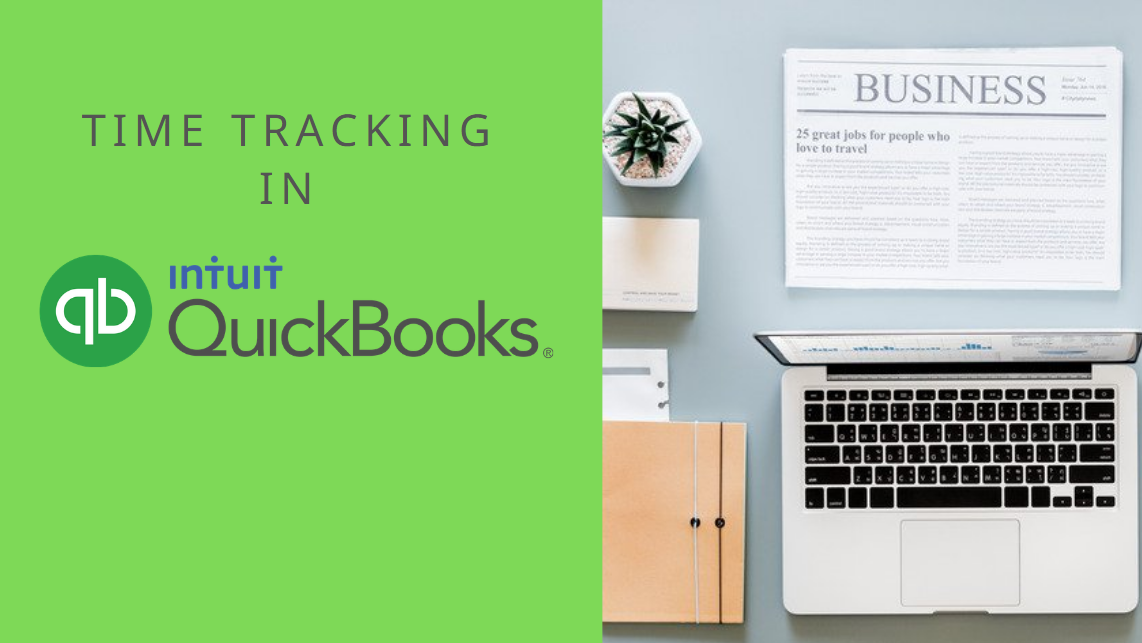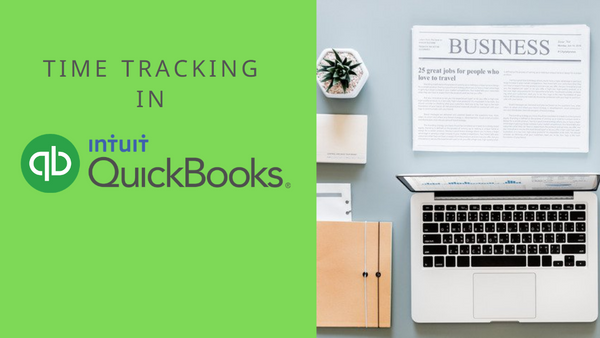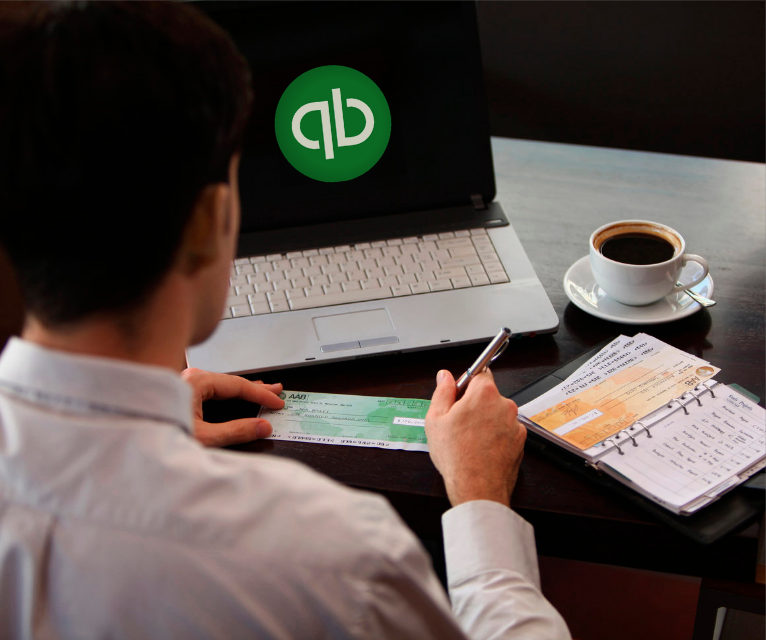 Quickbooks is a leading accounting software for small and medium businesses that assists in managing sales by thorough tracking the transactions.
Its functionality covers invoicing customers, paying bills, generating various reports, and tax filing. To keep fully accountable and highly productive, all you need is to implement reliable time tracking software integrated in Quickbooks from the list we recommend below.  
Quickbooks time tracking integration with TMetric is very good news for everybody. Using TMetric in QuickBooks enables streamlining financial processes in a click.
You get the automatic tracking on work time and activity, which translates into prompt invoicing once the data is synced. Calculating with precision and approving timesheets are two cornerstones essential for payrolls.
TMetric in integration with QuickBooks works as a perfect tool for performing prompt approving timesheets and the employees' payroll processing.    
TMetric having the most advanced project tracking features, enables calculations on billable hours by project or by individual from QuickBooks account. Additionally, you can track your work by its type, which is handy for creating invoices and budgets. It promptly syncs TMetric workspace time entries with activities performed in QuickBooks for invoicing.
Apply this integration and calculate the work time alongside with performing multiple operations like creating a customer, a sales receipt, an invoice as well as account based bills in a click.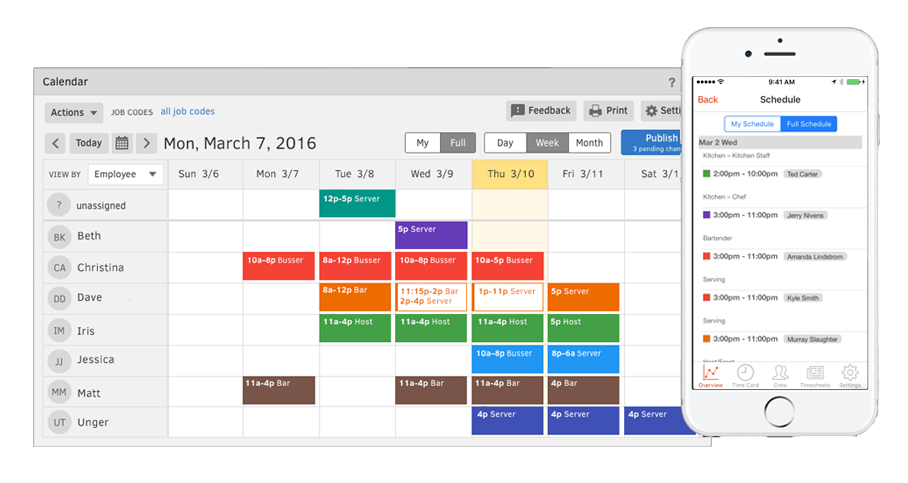 Acquired by QuickBooks in 2017, TSheets became the native app that lets you get instant hassle-free access to the platform. Similarly to TMetric, TSheets has a free plan covering the usage of the basic features.
The paid plans start at $4 per active user per month. Keep in mind that there is a base fee of $20 per month. So, for example, a business with 20 employees would pay $112 per month.
The time and project tracking options are available on all the plans. TSheets works across any device and provides for accurate work time tracking.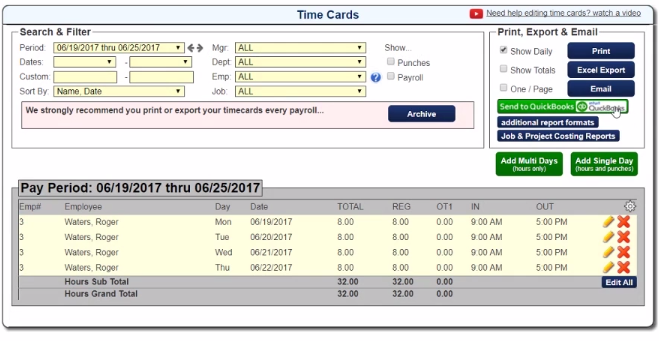 Opting for this time tracking software will help you and your team automate all the time calculations. OnTheClock time tracker has pre-designed options for easy sync with QuickBooks so that the business would be able to reduce the costs on administering routine and keep the teams focused on the tasks and not on time keeping.
The mechanism of sync implies fully-automated time tracking for existing and newly added employees. Moreover, while importing information, onTheClock will identify the names that already exist and, hence, you will avoid doubling the contacts, which is important for zero confusion payroll.    
GetApp reviewing platform named OnTheClock among the optimal tracking apps integrating with QuickBooks.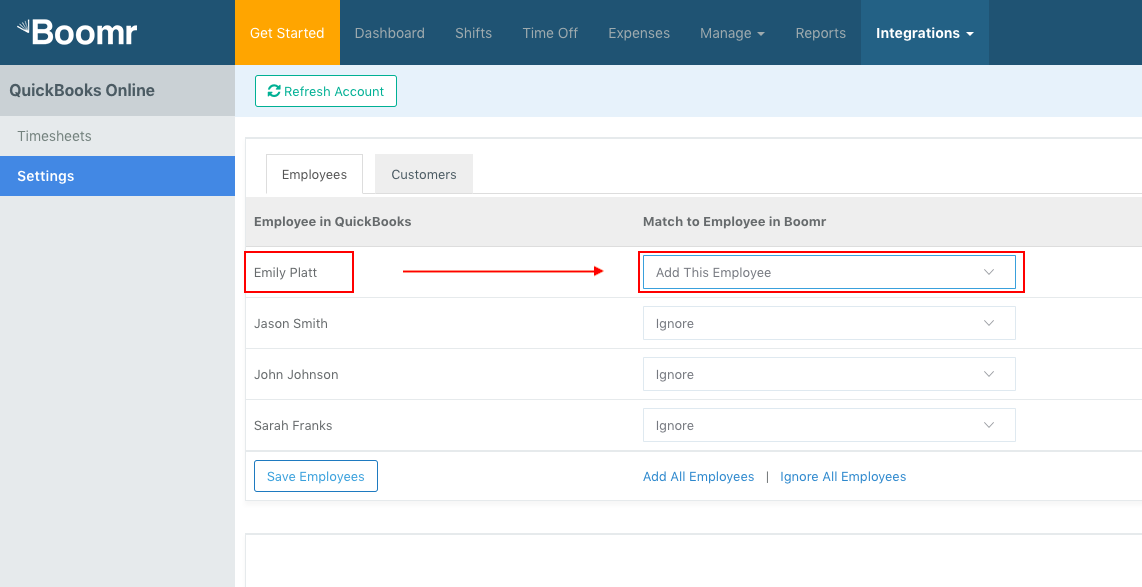 Boomr is a modern time tracking solution perfectly integrated in Quickbooks. For initializing your work in Boomr, you add your employees, and the invite will be sent to them by text or email. The app is so intuitive that your team will not require any training when it comes to logging in.
Once accepted, the information on their worktime calculations will be automatically stored on Boomr for further exporting to Quickbooks accounts. Additionally, with the GPS activated, it is easy to see where exactly employees work on the clock.
Partnering with Quickbooks means easy prompt payroll based on precise calcuation in Boomr because the timesheets will be reviewed and approved prior to payroll processing.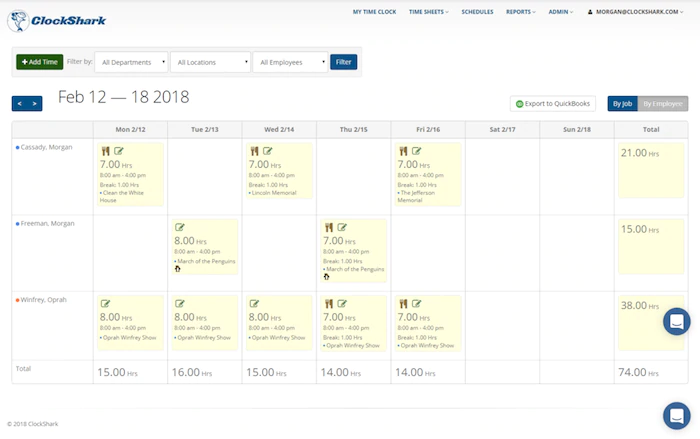 Implementing this software, you will enable the two-way sync, which makes your QuickBooks data available in ClockShark, and vice-versa.
When working in QuickBooks, you can download your time entries from ClockShark into QuickBooks, invoice your customers, and pay your employees and contractors with performing the manual input of employees' information on the work hours tracked.  
Using ClockShark and QuickBooks, you enable calculating work time, tracking tasks, processing payroll, and evaluating job costing while making these options accessible from one dashboard.

Among lots of payment, accounting and invoicing integrations Hubstaff has, its partneship with QuickBooks works the best as it it helps you automate time tracking and map clients, projects, tasks, and employees in a click.
Implementing this time tracking software, you will see activity levels based on keyboard and mouse usage. Besides, Hubstaff takes random screenshots to help monitoring your team performance.
When integrated with QuickBooks, it provides timesheets and generates exportable reports that are a great help for payroll processing. Overall, Hubstaff in integration with QuickBooks is easy to use as the facilitator of workflow.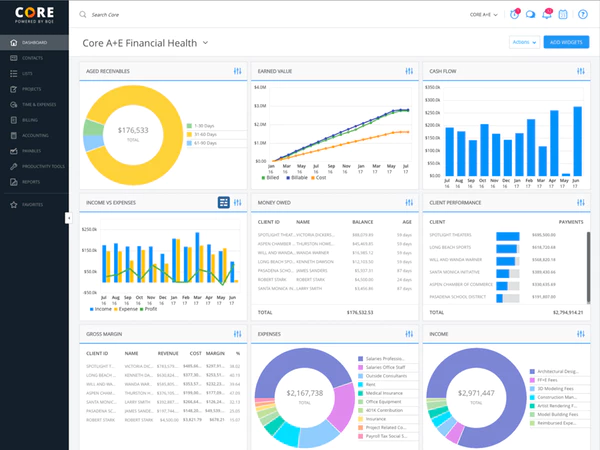 BillQuick is an app that Intuit's app Center offers as the approved time tracking software. It is a cloud-based app for accurate tracking time against projects and customers.
It also generates reports within the app, so that you and your team could focus on uninterrupted work in QuickBooks.
BillQuick covers the options for tracking employees on hourly basis as well as those who work full-time or on the contract-rated pay. Due to easy integration of BillQuick and QuickBooks, the data sync is automatic.
BillQuick is available for $20 per user on the Professional Plan. On Enterprise Plan it is a bit more costly ($25 per user per month) but it will come as the full-fledged billing software in addition to the accurate work time tracking.

This time tracking software is a secure app that can facilittate your company work in terms of its profitability. It syncs with QuickBooks Desktop and QuickBooks Online and enables automatic calculations of employee time and expenses across any device from any platform.
With starting price of just $4 per month per user, it will enable automatic work time calculations, billable and non-billable hours, offline time tracking, among lots of options.
For effective data management, account owners are entitled to view reports and approve employee entries. For enabling more fruitful collaboration, there is an option of direct send of notification to the employee in case the time or expense entries are to be clarified.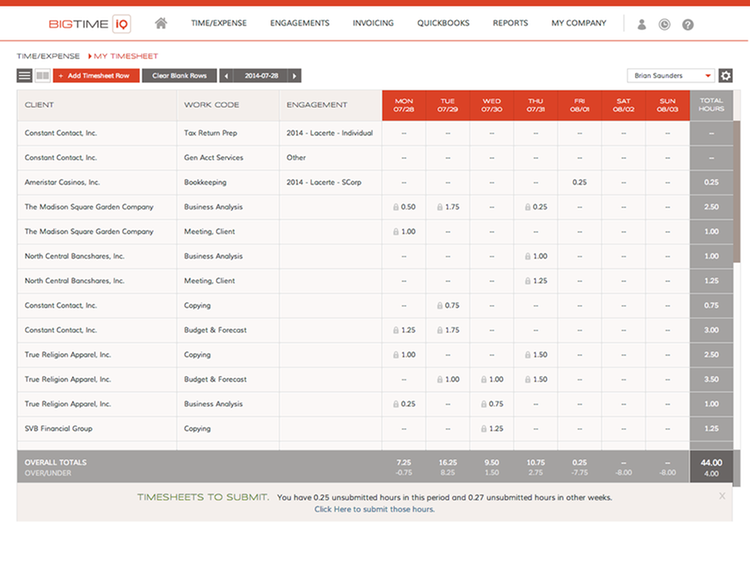 The options available in BigTime include tracking time and expenses, monitoring workflow, invoicing, switching to integration with QuickBooks, and reporting.
The neat workspace is a great facilitator for creating the unbroken workflow. Using BigTime time tracking software, you will be able to post invoices in Quickbooks promptly. It will take you a minute to post your invoices and transfer the timesheets: you will need to choose the entries from the pre-polulated list available in BigTime account and do the minimal manual input to complete posting the time and finance-related documents.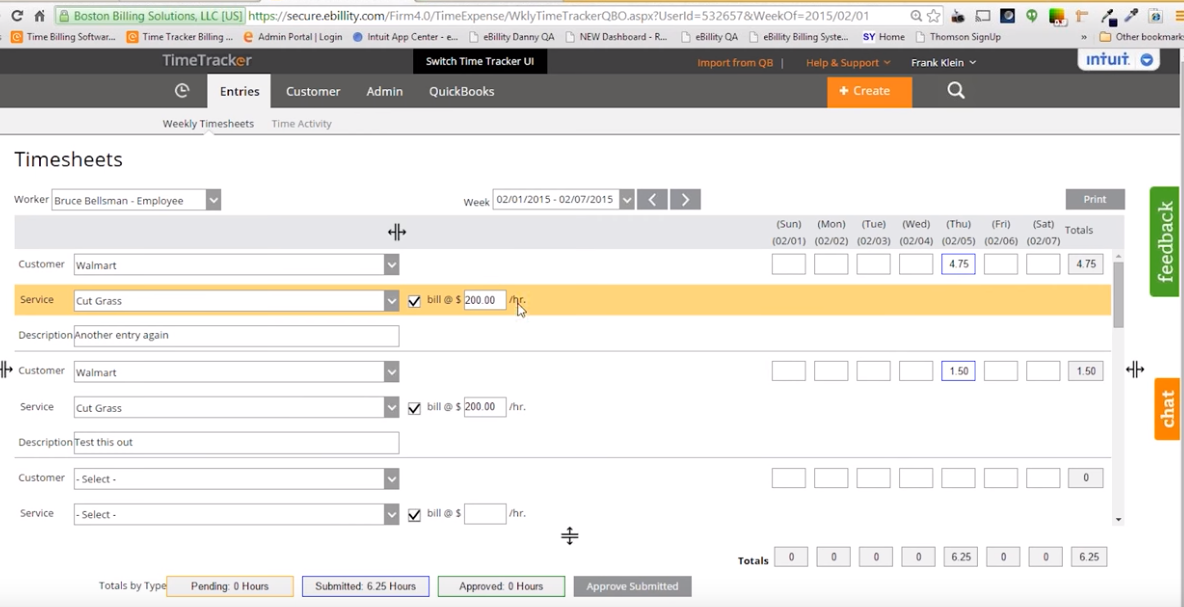 It is a perfect option if you need some basics. At its core features, Time Tracker by eBillity gives you a time tracking tool that you can use on desktop, phone. It means you can turn all the operations in QuickBooks into billable time with a click.
It must be noted that this time tracker can be applied in its Spanish version, which is beneficial for a multi-location team. The streamlined options for effective work in Quickbooks are available on the offered plans.
The software costs $10 per month, per user for all the basics. Including options for billing would additionally cost $10 (one time pay).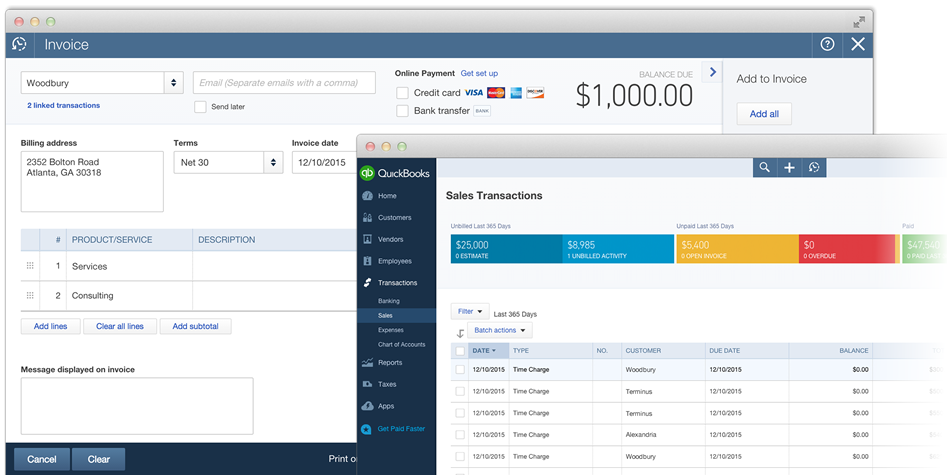 Available on all the platforms, Tick would be the optimal way to track and report on your time entries into QuickBooks Online for prompt invoicing and payroll.
When activated, there will be a new link on the Tick Reporting screen to transfer to QuickBooks Online. Click on the link to export the time entries marked in the time report, and they will be automatically sent to your QuickBooks Online account.
The Tick client name will match the name in QuickBooks account marked for the time entries. The information on projects title, task names, and descriptions in Tick will be visible in QuickBooks too.