The Most Useful Tools To Make Remote Work Easier
With apps for everything, can we find easy and unobtrusive tools that cater to remote workers' needs when it comes to the improvement of mental wellbeing and optimization of routine?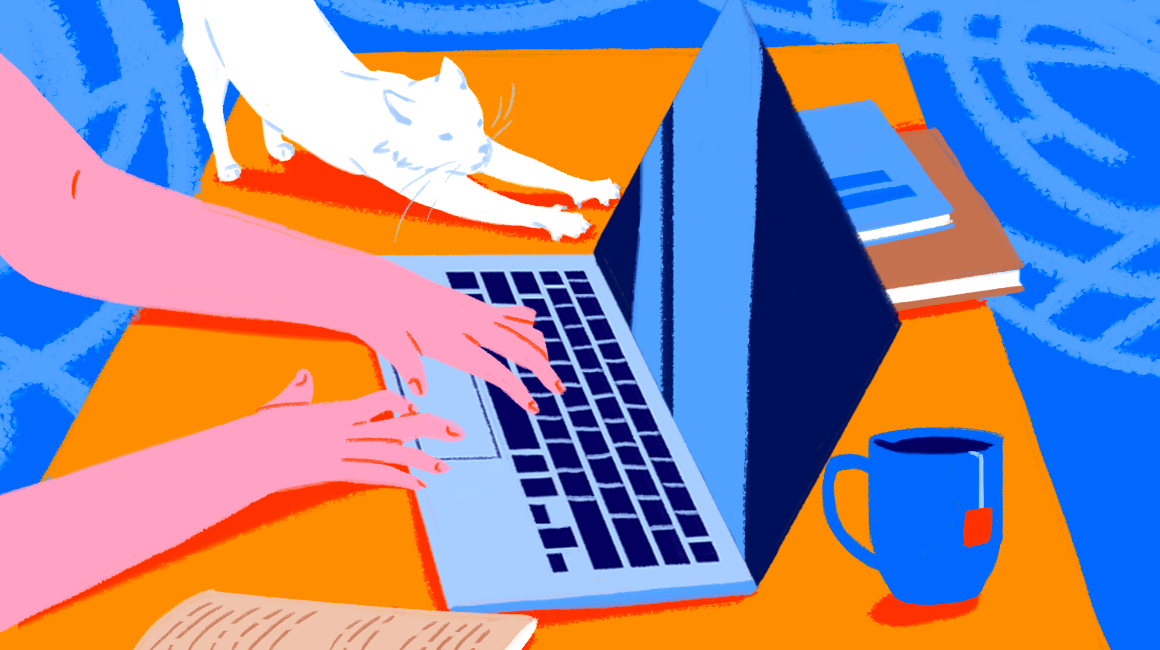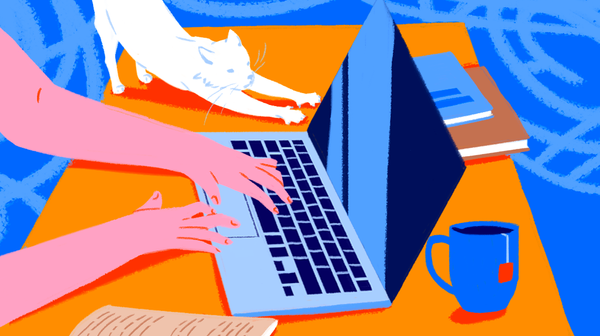 While some companies claim their commitment to testing a hybrid model of work in post-pandemic, it is safe to say that most of the world went remote, which immediately raised the question of remote work tracking.
Some of key players approved WFH policy as best-suited for the reasons of security and employees' well-being.
However, many remote workers run tangible risk of 'languishing and 'burnout' threatening their mental, emotional and physical wellbeing.
According to Gallup analysis :
Working from home full time during the pandemic is a very different experience than working remotely prior to COVID-19 - and it shows in our burnout data.
Remote workers whose number has increased 159% have to confront the challenges of adaption to a new routine.
The biggest challenges that most remote workers face include collaboration, loneliness and not being able to unplug .
With apps for everything, can we find easy and unobtrusive tools that cater to remote workers' needs when it comes to the improvement of mental well being and optimization of routine?
In the search for solutions, we build the list of all-purpose tools on the base of observation of time tracking practices and functionality of advanced apps that serve best as quick fixes in addressing:
the issues of mental health
achievement of work life balance
facilitation of remote work routine.
11 Tools To Bring Your Remote Team Together
TMetric: Employee Time Tracking & Work-Life Balance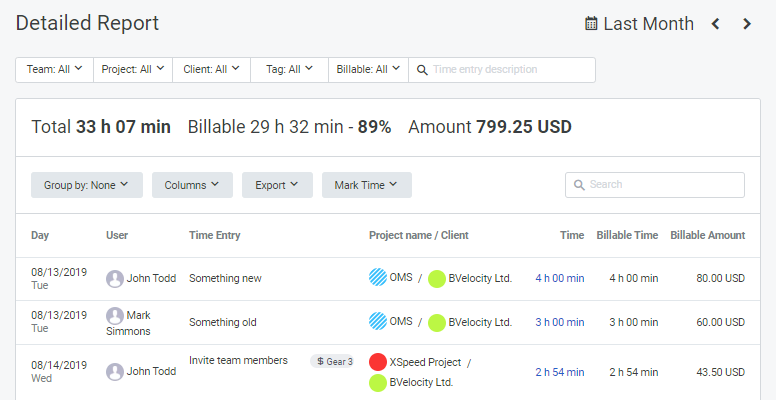 Key Features
It enables you to set boundaries and 'unblur' a line between work and life. Aside from automatic time tracking, it has a time button that helps switch between tabs easily and navigate among 50+ web apps without losing track of time.
Its diversified reporting system includes general and detailed reports on app usage, project collaboration, billable hours, etc.
Another feature that will save you time and energy is creating invoices directly in TMetric, which not only delivers the best results on the improvement of payments but considerably facilitates the process of communication.
PTO functionality is an important contributor to providing a healthy WFH routine. TMetric users can request and track their paid time off with a click on the Time Off Module. Remote teams' experience suggests that implementing automatic time tracking can be a game changer in burnout prevention.
Price
Its basic functionality is free to use for teams of up to 5.
The Bottom Line: TMetric is not only bridging a divide between remote leaders and their teams but keeps all tabs on work and life checked.
myNoise: Advanced Distraction Blocker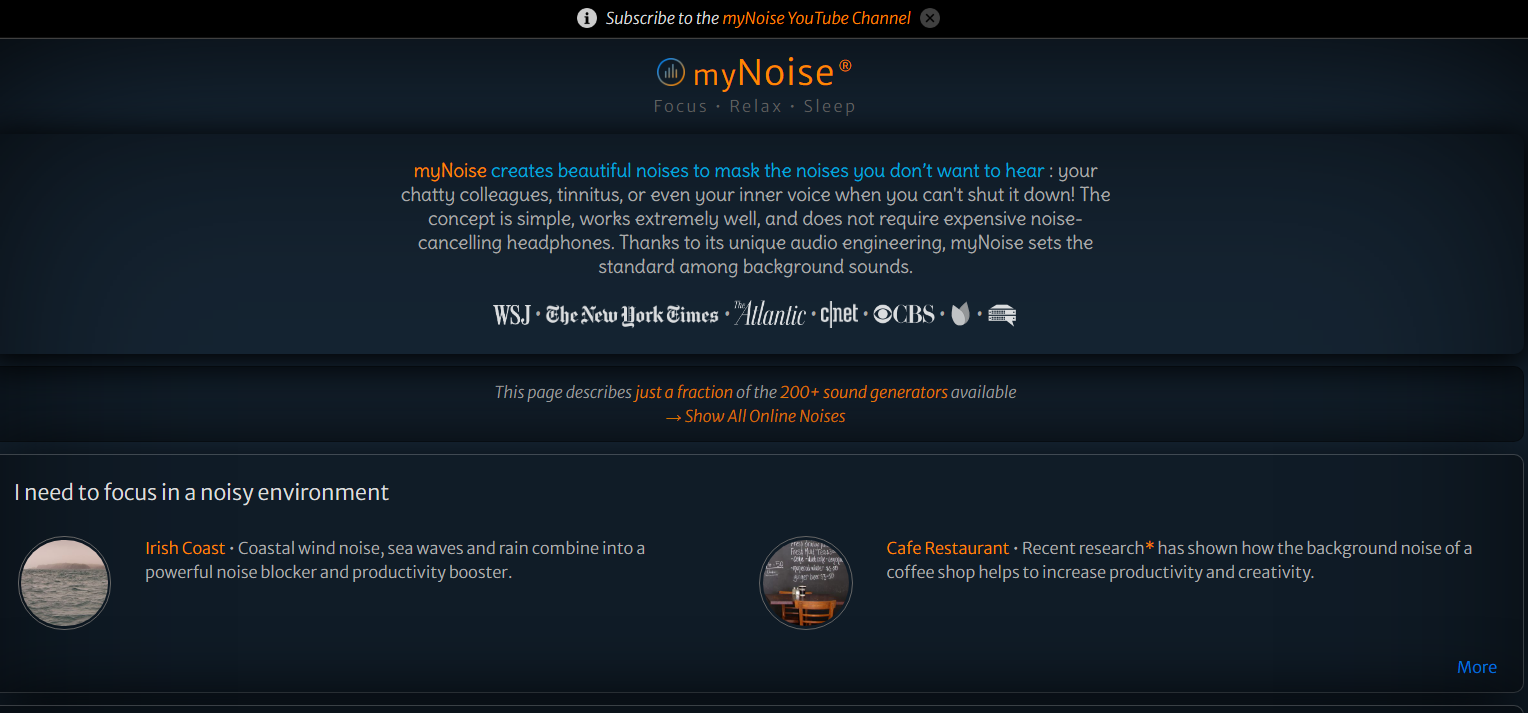 Key Features
It has a great collection of ambient background sounds
The audio quality is superb
Equally suitable for use at work and before sleep
Users can play with sliders and adjust sounds to align with the mood
Available across any device.
Price
Free with the option to unlock bonus features.
The Bottom Line: Though remote workers are away from clicking desks, they still need a good sound blocker. myNoise is a superior ambient sound generator with functionality that not only effectively blocks distractions but contributes to a more relaxed and productive feel.
StatusHero: Facilitator of Remote Team Collaboration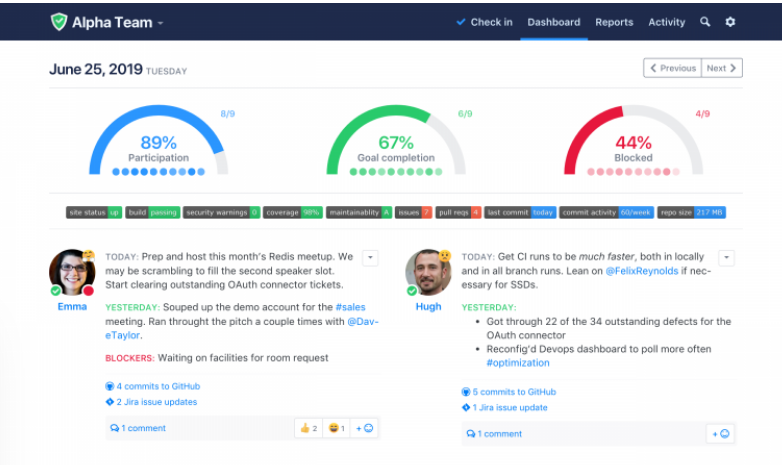 Key Features
It allows users to set their availability status and control its visibility.
The app detects user time zones for improved collaboration in different geographical locations.
Managers and team members can see the rate of project completion in real time.
Remote teams can be divided into multiple sub-groups.
Additionally, there is an option for mood tracking and quick evaluation of team members' emotional state.
Price
Basic Plan that includes status check-ins and reports for your team starts from $3 per month per user.
The Bottom Line: Status Hero enables remote teams and their managers to monitor task and project progress in an unobtrusive way, meet deadlines stress-free, and collaborate effectively.
Shift: the Browser for Work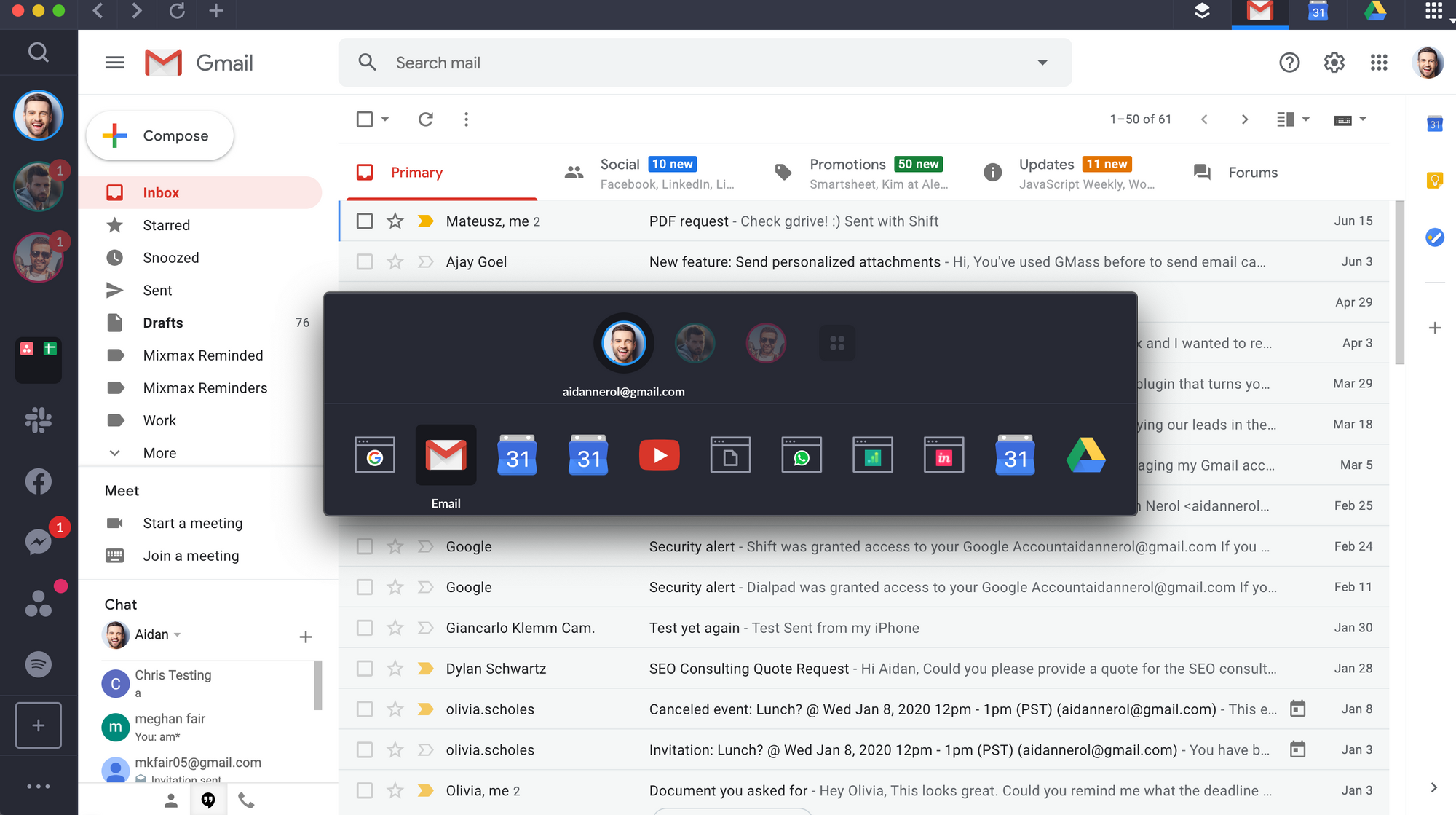 Key Features
Unified Search: Search across all of your drive, email, and calendar accounts to find anything and everything you're looking for in a flash.
Apps and extensions: Work faster by integrating all of your essential apps and extensions into a focused browser.
Customizable workspaces: Build a personal or collaborative workspace and add all your essential documents, extensions, and app accounts. Design your browser for specific projects and optimize for deep work.
Saved passwords: Logging in and out of various accounts derails your focus, wastes time, and can be a headache. Shift keeps all of your passwords in a secure vault, so you never have to worry about logging in and out of accounts.
Keyboard shortcuts: Optimize your workflow with keyboard shortcuts and easily switch contexts.
Price
Basic account: Free.
Premium Account: $99.99.
The Bottom Line: It's the first app you open and the last app you close. Shift aggregates all of your app and email accounts, streamlining your workflow. Add unlimited email accounts and choose from 1500+ apps to integrate with. Equipped with various features to improve efficiency and productivity, Shift is your solution to digital disarray.
Teamup: Schedule Remote Work Easily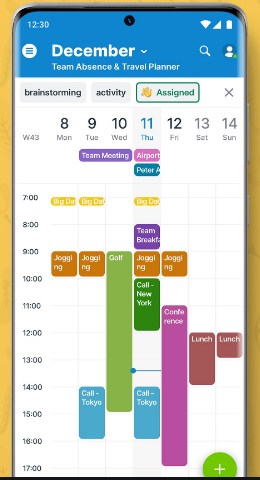 Key Features
It takes less than a minute to generate the calendar view you need for a successful remote collaboration
The calendars are color-coded and contain folders
For the purpose of better efficiency, there are 9 levels of permissions for accessing the information
Calendar-fed data can be shared instantly among team members
Integrates with other services.
Price
Its Basic Plan is free for small teams and provides up to 8 sub-calendars
and keeps 1 year of historical data.
The Bottom Line: Among the things that productive remote workers do, scheduling meetings stands out as it considerably increases teamwork predictability. Teamup proves an absolutely team-oriented app to help you become a schedule maker rather than struggle with a scattered to-do list.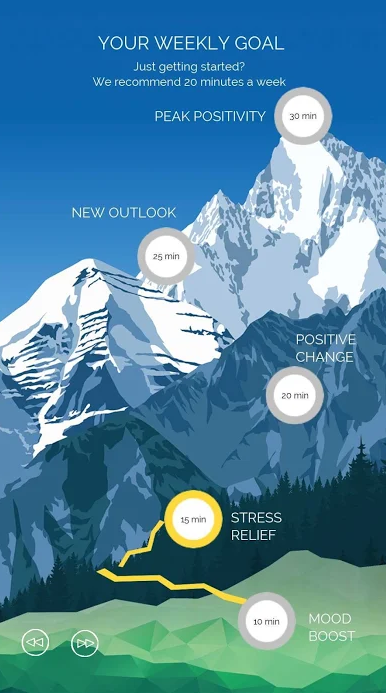 Key Features
It has several journaling options
Users can enjoy Positive Practices added to the app functionality not long ago
Stress tracking for better stress management
Options for stress reduction by participating in brain training games
Timed meditation for stress relief and training mindfulness.
Price
A free app with an additional subscription for unlocking premium features
The Bottom Line: The apps enable remote workers to reduce anxiety, and train the brain for increased resilience, which makes a positive impact on building a more structured work routine, staying on track, and unplugging in time.
Sleep Score Max: Sleep Tracking For Healthier Sleep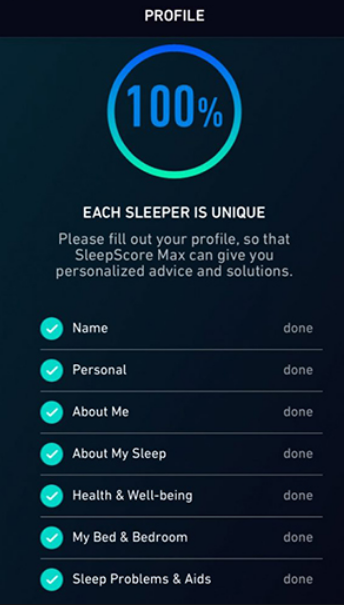 Key Features
It has bio-motion sensors for reliability in collecting data and non-contact tracking
It features the user's detailed sleep rating
Detailed sleep reports with the option of downloading them instantly
Based on data analysis, the app suggests personalized recommendations for improving sleep quality.
Price
The one-time cost of the app is $149.99.
The Bottom Line: The analysis of sleep factors making a negative impact on organizing sleep hygiene showed that unstructured work implying blurred boundaries has detrimental consequences for personal productivity and mental wellbeing. Sleep Score Max can be of great help for quantifying and qualifying important data pertaining to your sleep and taking an approach at its improvement.
OBS Studio: Screencasts and More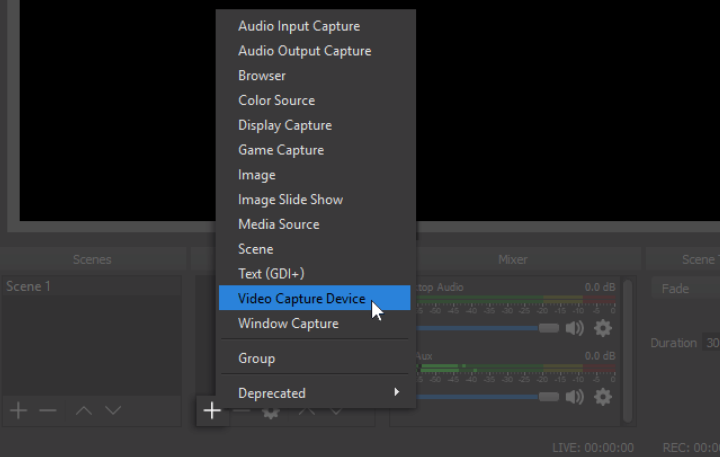 Key Features
OBS Studio empowers work with both streaming and recording options
The number of screencasts is not limited
There are customizable hotkeys providing better control of the recording
Price
OBS Studio is open source, and free to use.
The Bottom Line: You can download and start recording and streaming instantly on Windows, Mac, or Linux. Though it requires time to explore its functionality, by far, it is the best solution for video recording and live streaming.
Pivotal Tracker: Project Management with Built-in Agility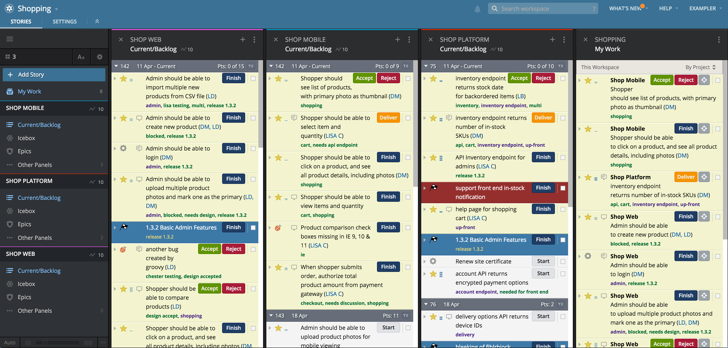 Key Features
Its functionality is designed to incorporate velocity into planning, which empowers your project management
It has multi-project workspaces
Its reporting provides a deep analytical overview of teamwork
It integrates with 140 apps and services to reinforce your project management.
Price
It is free for a team of up to 5 collaborators and limited to the performance of 5 projects.
The Bottom Line: One of the most effective ways not to dull your focus is to apply the tools with the proven optimization capability, and Pivotal Tracker proves to be a perfect remote work app that has a wide functionality for tracking agile projects. Overall, it sets collaboration within teams and with clients at a level of agility without fail.
iDoneThis: Task Tracking & Reporting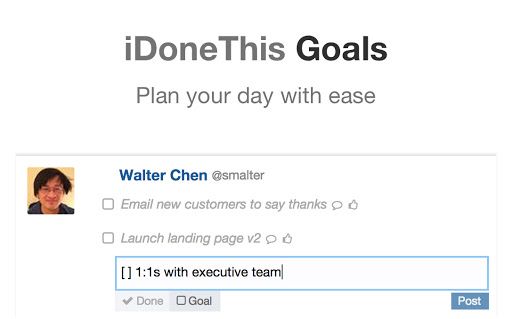 Key Features
It optimizes daily check-in meetings of the distributed teams by adjusting to several time zones.
It allows managers to track daily tasks remotely by getting quick daily status updates.
It gives businesses a competitive advantage by utilizing asynchronous communication at best: workers report their daily results after the working day is over
It has the option for making comments on work reports.
Price
You can unlock all the advanced features with Standard Plan starting from $9 per user per month
The Bottom Line: It is a beautifully designed app for individuals and teams. If you want to start a day with everybody feeling well-informed, make sure to use IDoneThis as it automatically delivers the relevant information prior to the actual meetings.
Loom: Asynchronous Video Messaging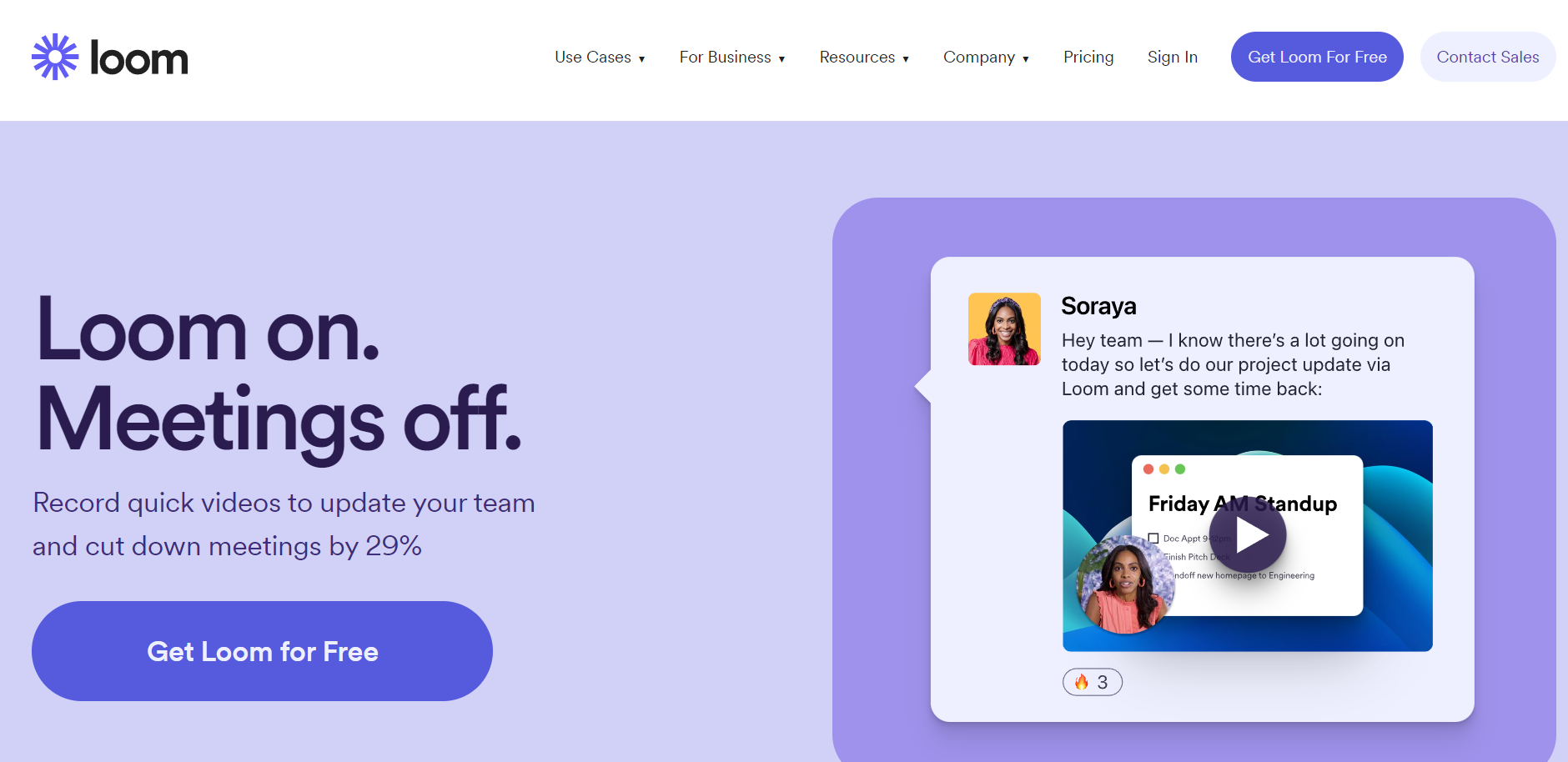 Key Features
It has an easy-to-use option for video messaging from the comfort of your home
It amplifies constructive feedback loops by providing well-toned recordings
It adds links to design files
Users can add comments to the viewed messages
It has a messaging functionality that suits equally well marketing, sales, support and engineering teams.
Price
The Starter Plan for recording quick videos and capturing screenshots is free
The Bottom Line: Not to block workflow, this is a perfect solution built around asynchronous communication. Loom delivers an enhanced video experience while its streamlined options empower your teams with more flexibility and minimize admin routine.
Seven: 7 Minute Workouts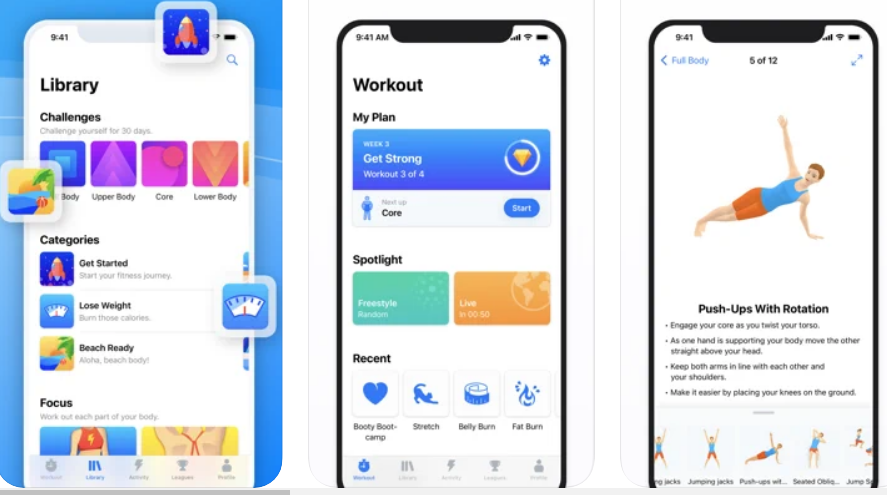 With a shift to WFH, doctors have seen a considerable rise in injuries related, among other causes, to in-home exercising. To set up an optimal fitness environment, use Seven which can become your best solution.
Key Features
The workouts are scientifically backed up, which means they are designed to bring the maximum advantages in an affordable daily time span.
You do not have any elaborate setup and can reach your fitness goals without any special equipment. You can share your results as the app has interactive functionality and, to add fun, you can choose instructors like Cheerleader or Drill Sergeant.
Moreover, it offers personalized workouts for those who want to lose weight or increase resilience.
Price
It is free with the option to purchase premium content
The Bottom Line: Seven has over 30 million followers and almost 90000 ratings on Google Play, and it comes as no surprise: not every app offers to see good fitness results with just 7 minutes a day.
Video Calls Guide: Practical Tips on Video Conferencing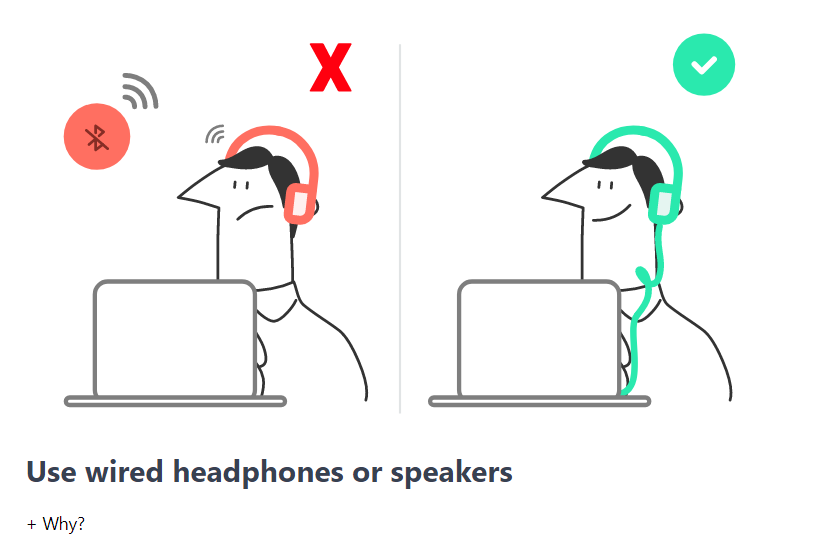 It includes general guidelines and details on mechanics that can make a great positive impact on the quality of your video calls in terms of improved communication.
The easy-to-follow checklist on how to get ready (including camera positioning, audio, advisable speed, etc.) will help you make the best impression and create a seamless call experience.
Zoom With Me: Power up for your calls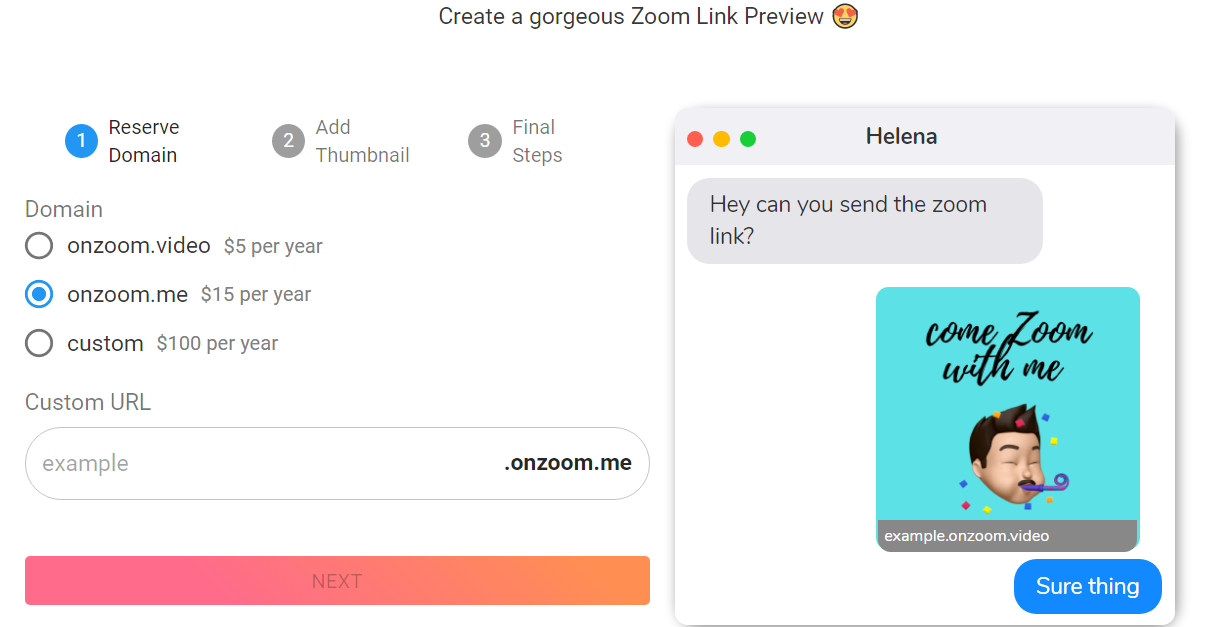 Zoom calls became a generic practice.
Not to drown in the ocean of 'faceless' Zoom links, you can take a step further and make your link preview more fun and create an actual description of the coming meeting.
Main Highlights
The holy grail for remote work is applying digital tools. Right digital tools prove to facilitate work, which helps reduce decision-making fatigue and address such remote work challenges as work-life imbalance.
The idea is that if you optimize your routine by using basic digital solutions like sleep and time trackers, mental health apps, project management software tools, etc., then you release more time and energy for making informed decisions, increase your personal productivity, and promote work-life balance as the priority.
According to the Economic Impact Report, digital tools play an important role in helping businesses with adjustment to a new reality and prevent both employer and workers' time or material resources from being lost.