The timekeeping software for small businesses that win customers
The tech breakthrough allows you to reach your potential customer instantly, but it results in the increasing competition. Not to lose it, SME owners need to pay attention to assisting software.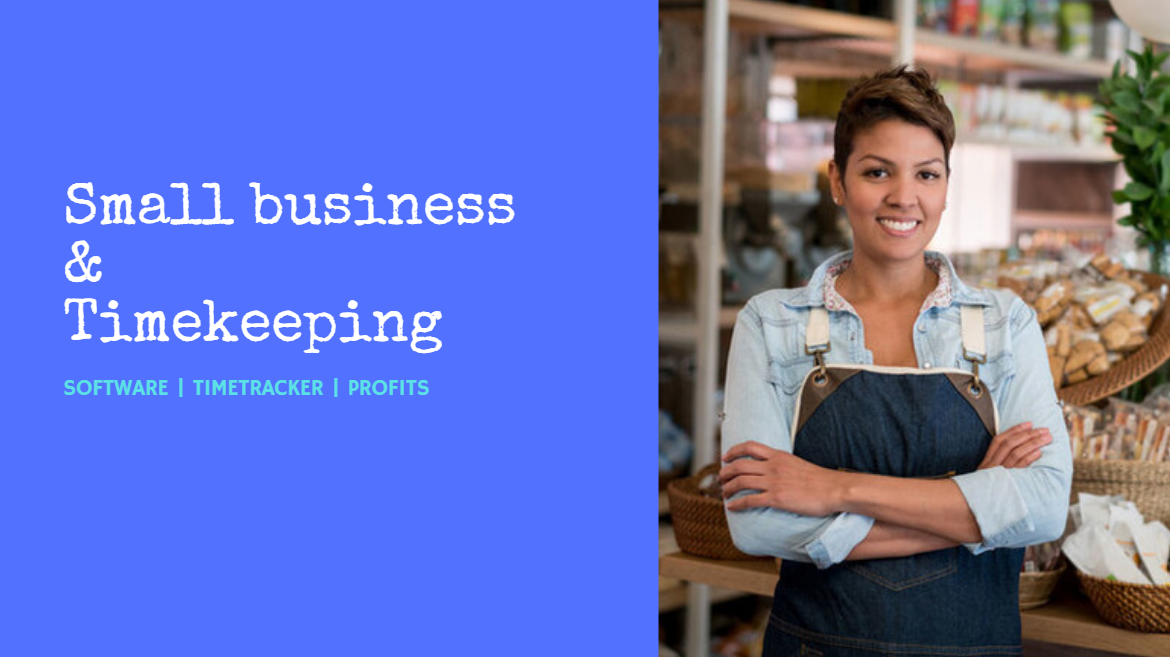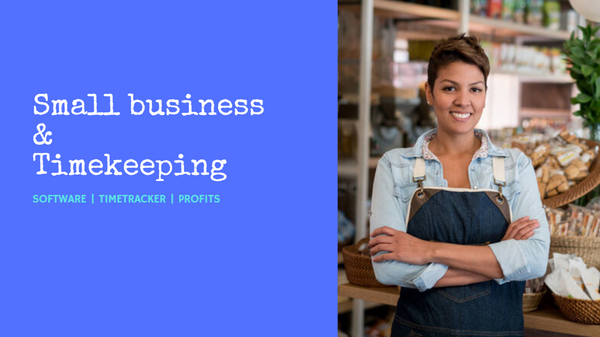 The marketplace has dramatically changed with evolving innovative technologies. The tech breakthrough allows you to reach your potential customer instantly.
On the flip side, it results in the increasing competition, which means that businesses that want to be ahead of their competitors need to invest into assisting technologies so that the forthcoming projects were a guaranteed success.  
The choice of the time tracker might make a positive impact on the small business on the scale of generating more profit in less time.
If you work without time tracking it will be like involving yourself in the game of snake and ladders - you seem to step up that ladder and then you slip down again simply because you do not get access to valuable insights that time tracking software provides for.  
So play or be played.
Below there is a list of tracking software that benefit small business in terms of enhancing productivity and keeping your team accountable.  
---
A time tracking tool facilitating the office routine with keeping time entries stored on TMetric user account. Its wide functionality covers team management, hourly and project rate control, creating invoices and offline tracking for reaching the highest precision on work time calculations.    
Ideal for small businesses as it enables wide options for remote hiring and fully accountable collaboration.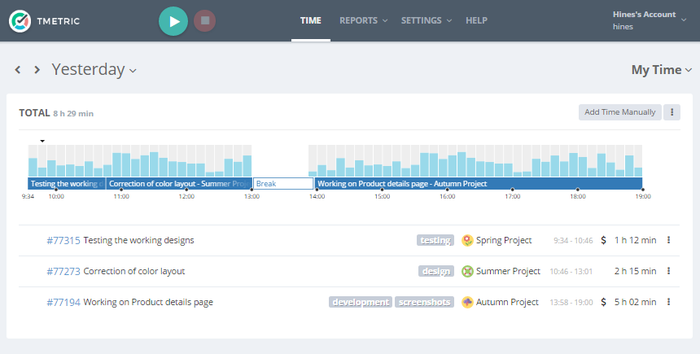 What you get
Accurate workday time calculations
Employees' attendance monitoring (including breaks, vacations, days off, sick leaves)
Team management tool for flexible managing your onsite employees and remote workers  
Generating finance-related reports showing profitability of your business
Budgeting options including project progress and actual project costs
Creating invoices in a couple of clicks
Highly customized settings on hourly/project/client rates
What you pay
It is a free time tracker for the team of up to 5 people. The Professional Plan subscribers pay $4 per month.
For $6 per month you 'Tmetricize your time' with Business Plan opening the options far beyond basic time tracking.
---
It is a time tracking tool that upon login enables clients' access to the employee's account. Managing the team by keeping them accountable gets an easily accomplished mission. Eliminates decision fatigue and saves tons of time by removing the routine timekeeping tasks from the daily agenda.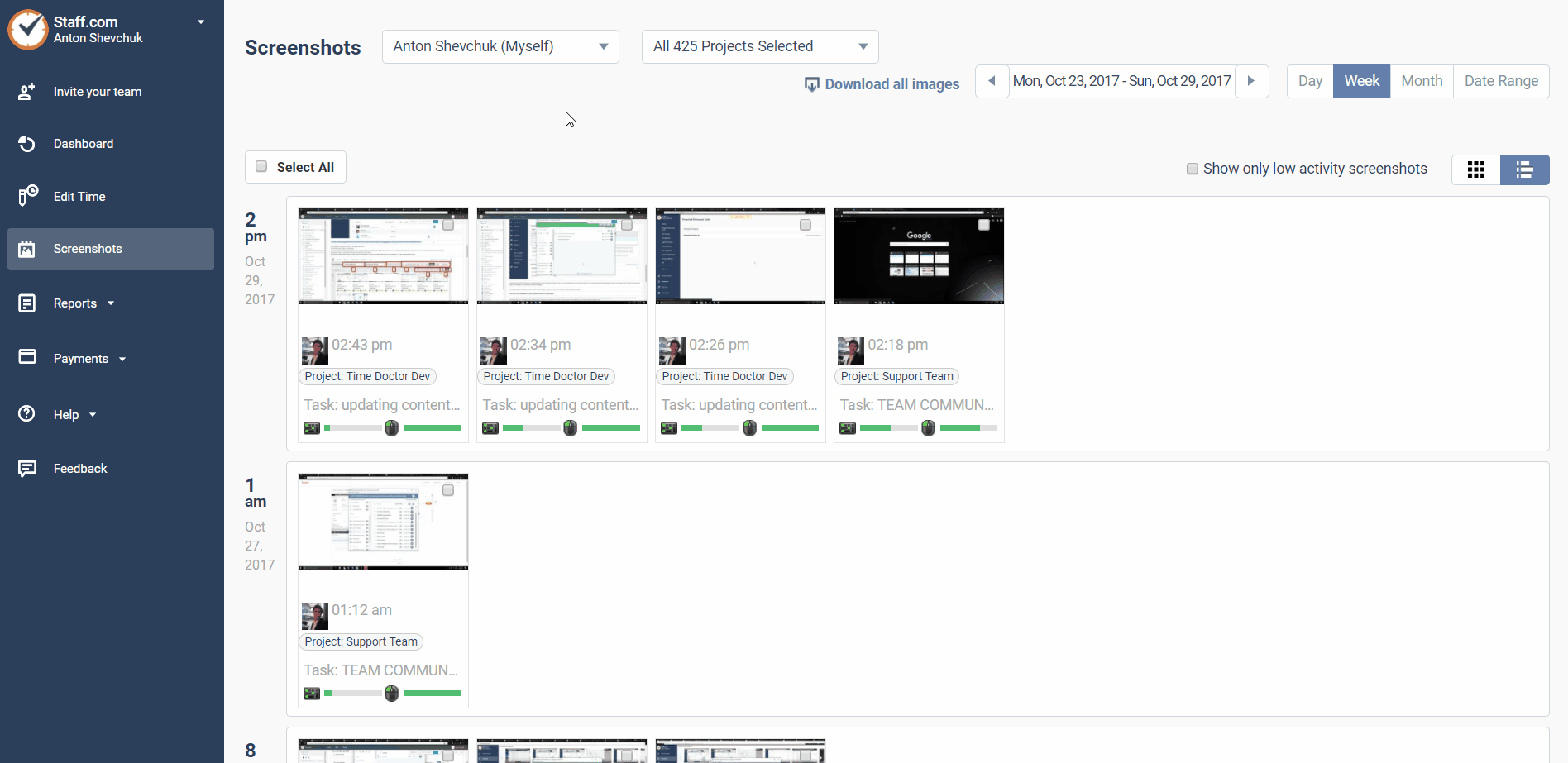 What you get
Automated time tracking
Time entries on performed tasks/projects
Complete control over online distractions
Employees' URL and app usage monitoring
Desktop screenshot recordings (optional)
What you pay
Time Doctor costs $9.99/user/month for accessing the full functionality of the tracker. There is also a $5/month plan for one user. Keep in mind that a free plan gives you access to limited tracking options.
---
It positions itself as the only completely free time tracker, which makes it a desirable choice for small and medium size businesses. It promises to send you notifications in case you forgot to launch the timer so that you stayed accountable for your work.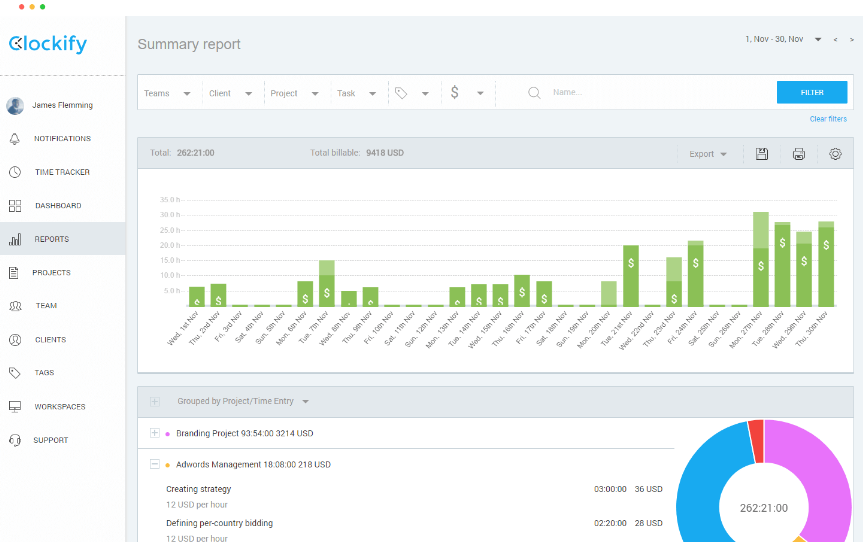 What  you get
integrations with apps your team use on everyday basis
quick start with a simple keyboard shortcut
manual adding the entries on projects and tasks
seamless switch between apps
insights on activity level within the project completion
What you pay
There are four plans: free, and three paid plans ($10 monthly for Plus, $30 monthly for Premium, and $450 monthly for Server) enabling the additional features like locking timesheets, maximizing data privacy, etc.  
---
This tracking software gives you above-the-average-level overview of your projects. Once your work week starts, Timely will offer to estimate the expected duration of a project and your share of work in it. This way, small business owner can easily accomplish the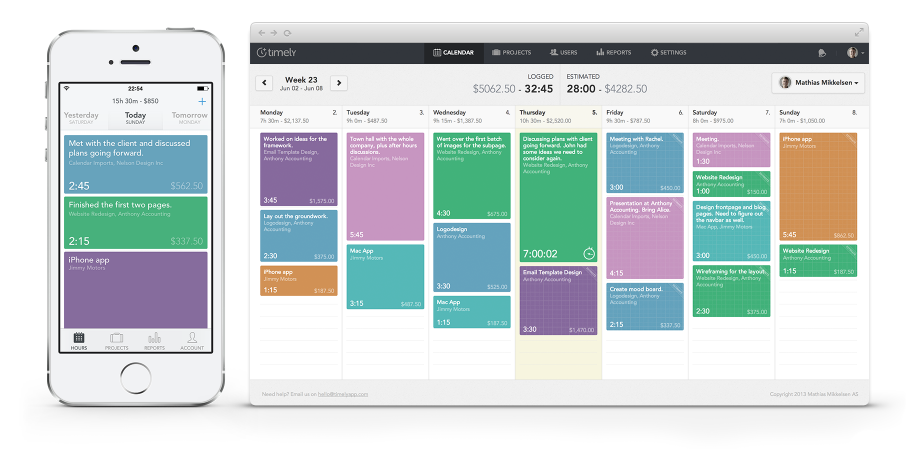 What  you get
accurate timesheets
Memory Tracker keeping your data in a private timeline
AI-enabled suggestions on the time entries
Timely AI is 'trainable' to improve the predictability of timekeeping routine  
Integrations with favorite apps  
What you pay
For solo users, time tracking with Timely will cost $7 per month; the Essential and Company Plans offer a variety of additional features for $14 and $21 per month respectively.
---
It is available on Mac, which limits its usage but does not diminish the benefits you get. Timing memorizes your tasks and sorts out your activities by categories.
The multi-layer timeline shows time allocation and the actual tasks you perfromed.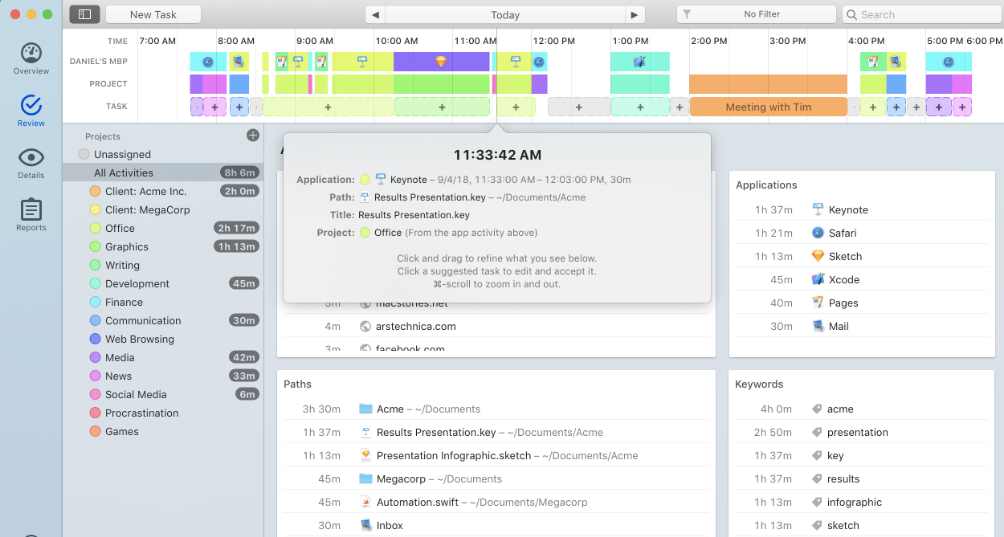 What  you get
smart timeline for quick overview of your workday
assignment of activities
suggestions on project descriptions
built-in calendar events
optimized time picker
What you pay  
Being a full-fledged time and productivity tracker, Timely offers its service on Productivity Plan for $39, Business Plan for $69, and Expert Plan for $99 that includes invoicing options.  
---
This software has been on the time tracking market for 8 years. Its brand feature is a clockodo stopwatch that launches manually and keeps track of work time across any device currently in use.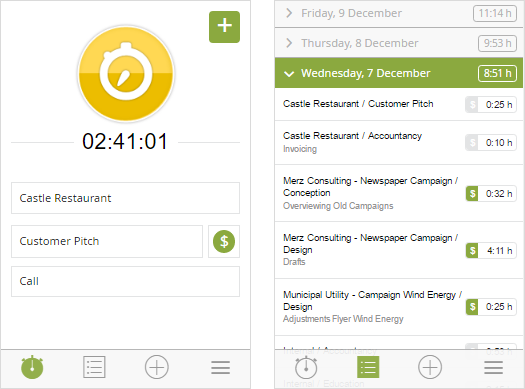 What you get
precise time entries on projects you and your team carry out
individual reports on customer, project or any date given
employees' performance and attendance reports
easily retrieved data on sick days, vacations. etc. for payroll department
team events within a calendar view    
retrospective time tracking
What you pay
After 14-day free trial, you can use this tool for $6.50 per month per user. In case you have a big team, you get a considerable discount and pay only $3.50 per month starting from the 11th employee.
---
With keeping words 'simple and effective' in mind as the motto, MyHours creators offer small business owners a product that greatly assist with keeping the small business team focused and motivated.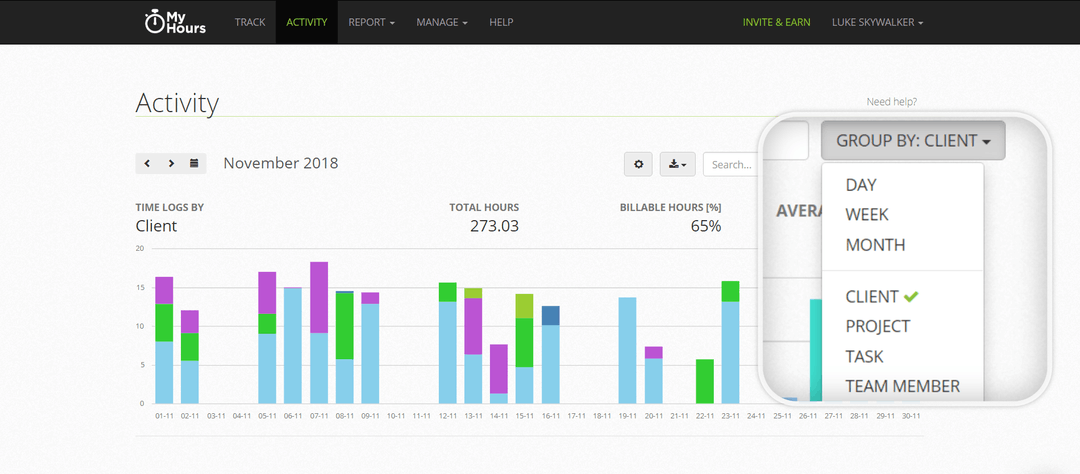 What you get
precise tracking the tasks and projects time
shareable reports
perfect time tracking
accountability on employees' attendance
setting hourly rate pay
What you pay
While it is free for solo user, the teams are invited to join a Pro plan for $6 per month for unlocking the functions of invoicing and exporting data into spreadsheet format.
---
Wrap it up
With growing popularity of cloud-computing systems for entrepreneurs, tracking your time when you are a small business owner is important in terms of exercising self-control and accomplishing the most ambitious business goals.
To get more insights on benefits of time tracking for small business, click here.
Do not let the lack of flexible technologies hold your business progress back. Choose to gain accountability on your work time not to lose efforts and make your business grow and thrive.