The Top 10 Mac Productivity Apps That Will Help You Get Things Done
This blog post looks at the top 10 apps for Mac to help you stay organized, maximize productivity and get things done.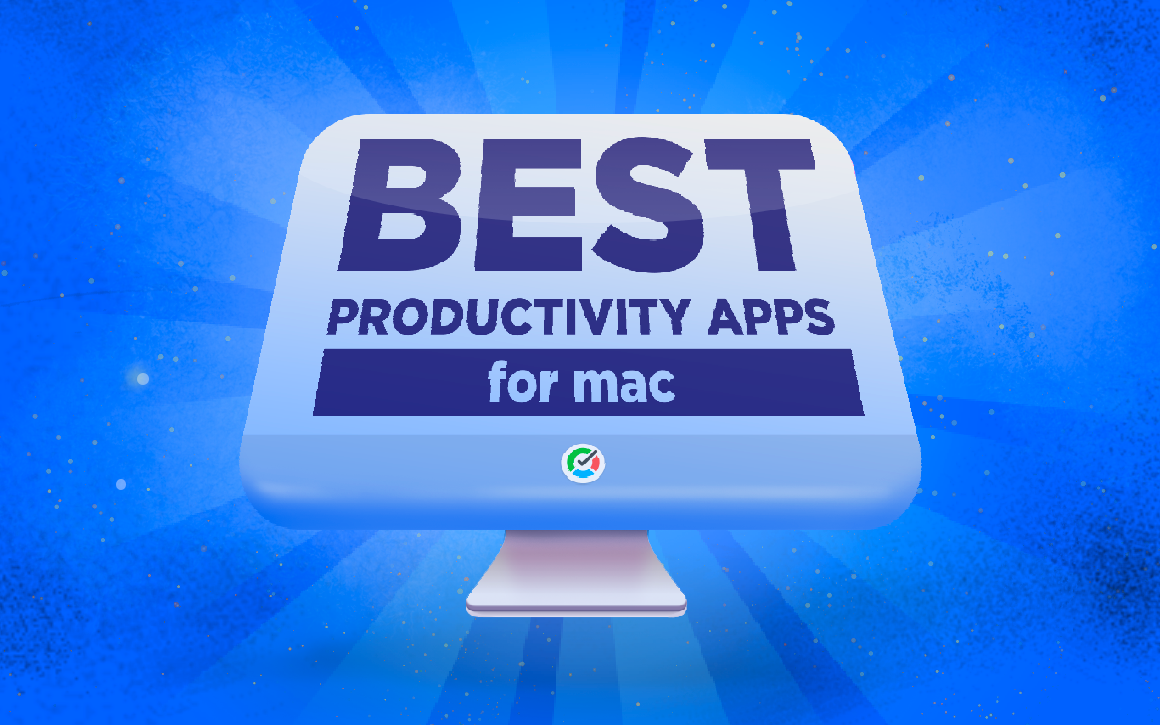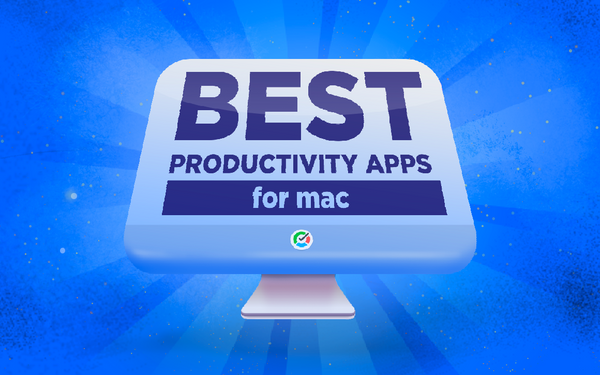 Using productivity apps is like packing a suitcase. The more organized you are, the easier it is to find what you need when you need it.
Mac devices are ubiquitous: users favor them above others for their functionality and design. They are great for entertainment and for the workplace where they show wonders of maximizing productivity.
For difficult tasks like video editing, graphic design, and coding, Macs suit ideally because of their powerful processors and tons of RAM, which makes them leaders when it comes to completing some serious work.
With a long history of development, the market of productivity apps for Mac has greatly expanded.
The increasing use of Mac computers, combined with Apple's efforts to facilitate the development and distribution of apps, has led to a dramatic rise in Mac App Store: Statista reported that the number of available apps reached almost 4 million in 2022.
However, not all Mac apps are created equal. Some are just better at helping you get things done.
In this blog post, we'll show you the best productivity apps for Mac that you can use to streamline work and boost your efficiency.
With these apps, you are guaranteed to get the advantage of effective digital exploitation.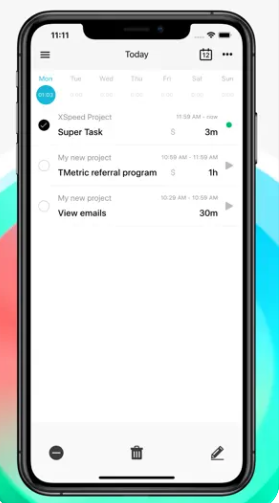 Accurate Work Time Tracker
Teams and individuals looking for a user-friendly time tracking and project management solution should consider TMetric for Mac.
Main Features of TMetric for Mac
It offers:
a super easy-to-navigate interface
a comprehensive timestamped to-do list
powerful reporting tools
adaptable settings.
Besides, it features customizable timers, graphical reports, and task management capabilities that make it easier to stay on top of work and get more done in less time.
To increase productivity and organization, it also integrates with well-known project management tools like Trello, Asana, and Jira.
How it helps get more done: TMetric is an app for Mac that helps users track their time, measure productivity, and manage tasks more effectively. You get all the calculations on your work time automated and in one place.
💡
Free for teams of up to 5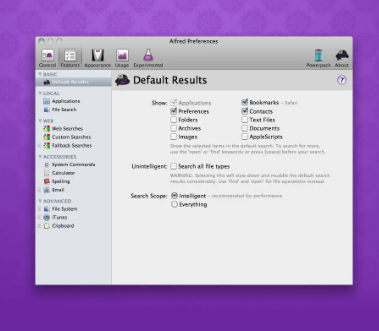 Intuitive App Launcher
MacOS has a useful built-in search feature, but Alfred takes it to a higher level.
Main Features of Alfred for Mac
This app launcher is free to use with the option of upgrading to the Powerpack for a one-time fee of $29.99, which unlocks advanced capabilities including:
custom shortcuts
typing to initiate system commands
automated workflows that can be triggered with a single button or phrase.
How it helps get more done:  It delivers a clutter-free workspace and enables you to quickly search for and launch applications, documents, and files from their Mac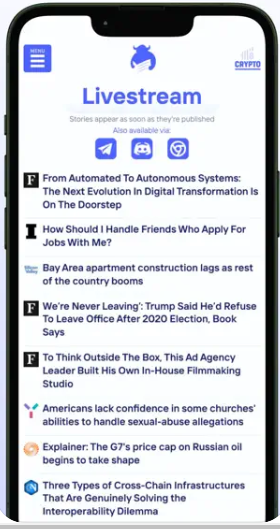 Unique Business News Platform
BizToc is the ultimate app for business news! You can get the latest info on stocks, small businesses, crypto, NFTs, and more –  all from more than 150 sources introduced on one❗ page.
Main Features of BizToc for Mac
It features:
easy search
real-time news stream.
It makes it the go-to spot for all your business news needs. Plus, it's got Dark Mode and full support for the newest iPhone models.
How it helps get more done: You can get access to major resources of the business information on the go.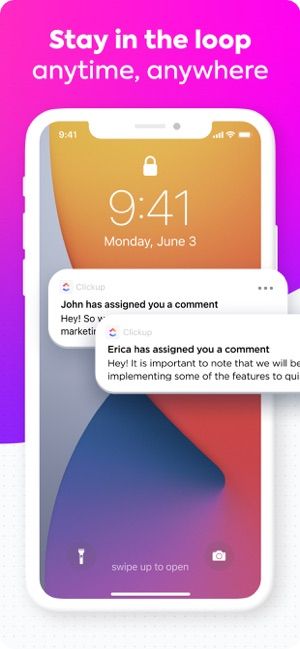 Perfect Task & Team Management
No matter how hectic life gets, ClickUp will be a great asset in staying organized.
Main Features of ClickUp for Mac
This task manager application aids users in the organization of projects from start to finish, empowering them:
to make supercharged to-do lists
to delegate tasks to other members of their team.
Its user-friendly functions and interface make it effortless to utilize and let it be marked as an invaluable tool for improving productivity.
How it helps get more done: ClickUp allows users to create tasks, assign them to team members, collaborate on projects in real-time, track progress, and set and manage deadlines. All of these features help users to stay organized and productive, allowing them to get more done in less time.
💡
Free on Free Forever Plan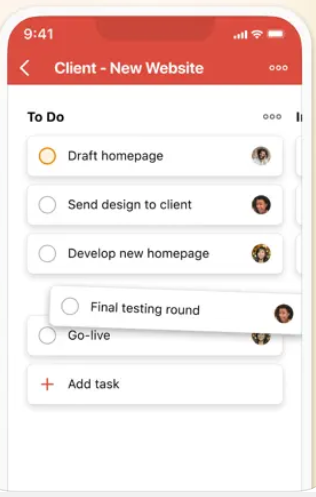 Trusted Planner
Todoist is great at giving you a hand in organizing, deciding what's most important, and keeping track of all your tasks and projects.
Main Features of Todoist for Mac
Todoist task manager features multiple options for organizing user projects by creating lists with actionable items such as tasks or deadlines within each list item.
It also allows users to share lists with others
Users can set reminders for themselves or collaborate with others on shared lists in order to stay up-to-date on their progress throughout the day.
Additionally, it has a fantastic search feature that makes it easy to find tasks and lists.
Todoist has a user-friendly setup and lots of basic and premium characteristics for planning and managing tasks including:
task tracking and analytics
integration with other apps and services.
task labels
task comments
task filters.
It makes this app an ideal choice for anyone who wants to take charge of their tasks and stay on top of things.
How it helps get more done: With its intuitive design and rich integrations with TMetric, Dropbox, Evernote, etc, Todoist for Mac makes it easy to stay organized and productive.
On Pro Plan, it is available for $4.99 per user per month.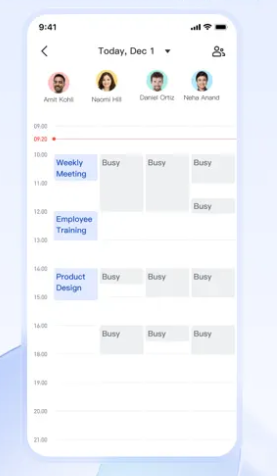 Innovative Team Manager
Lark is designed to ease any communication or collaboration issues between businesses.
Main Features of Lark for Mac
Users will certainly appreciate its ease of use and rich feature set.
It offers a comprehensive suite of enterprise tools that are accessible from a single platform, which is compatible with both desktop and mobile devices. Lark app for Mac includes such features as:
version control
customizable meeting layouts
animated emojis.
How it helps get more done: Lark helps you stay focused on your goals and provide efficient collaboration by featuring calendar integration, task lists, and project management options.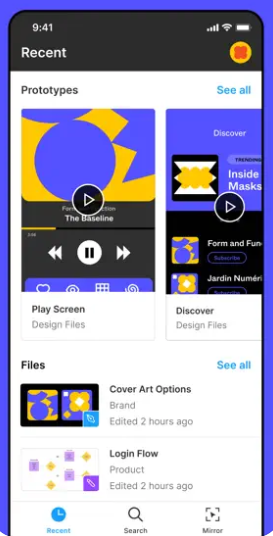 Ideal Design Manager
It's an app for teams that provides a simpler way to bring designs to life. The integrated features are highly intuitive – they are enabling users to develop designs with ease.
Main Features of Figma for Mac
Figma fans have quick access to a variety of design tools on the design platform side and can quickly:
create designs
prototype
communicate in real-time.
Besides, multiple users can work on the same design at once and make instant comments and edits thanks to collaboration tools. Figma also provides a large selection of plugins for additional customization, which means that you can quickly and easily create high-quality designs that look great on any device.
How it helps get more done: Figma for Mac can improve your productivity by giving you access to a powerful design and prototyping tool that is easy to use and intuitive. With Figma for Mac, you can quickly create and edit designs, collaborate with teammates in real time, and create interactive prototypes to test out your ideas. You can also access your designs from any device, so you can work on the go.
The Team Plan starts at $12 per editor per month and includes access to all of Figma's design and collaboration features.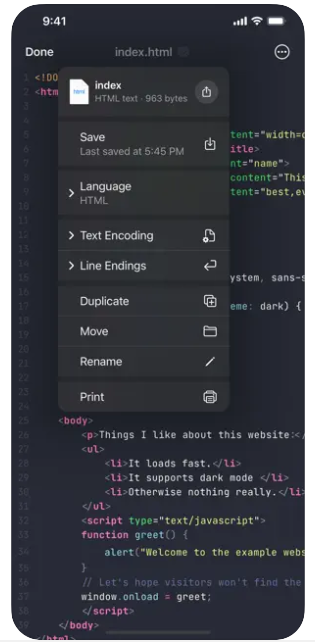 Impeccable Text Editor
Runestones is an effective Mac application created to facilitate the learning and exercise of coding languages.
Main Features of Runestone for Mac
It has a fun and interactive game-like atmosphere that makes it simple to understand the fundamentals of coding.
It features:
an interactive learning environment to learn a variety of programming languages including Python, JavaScript, HTML, and CSS.
a code editor
a library of coding challenges.
The app also includes a built-in compiler, debugger, and supports multiple languages.
How it helps get more done: The Runestones app for Mac provides a variety of features to assist with writing code, such as syntax highlighting, line numbers, page guide, theming, adjustable line height, and kerning. These features can help users to be more productive and efficient.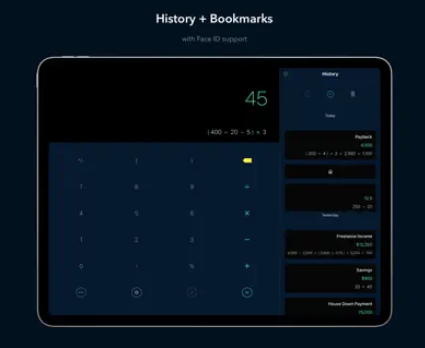 Powerful Calculator
Calzy for Mac is a powerful calculator and math expression evaluator app.
Main Features of Calzy for Mac
It offers a wide range of features to help you solve complex equations and calculations quickly and easily:
• easy-to-use interface with a large display area for entering performed computations
• a graphing calculator, a scientific calculator, and a unit converter.
It also allows you to customize the look and feel of the app by configuring the way you want equations and calculations to be displayed.
Plus, it syncs your calculations and equations across multiple devices, so you can access them anywhere.
How it helps get more done: Calzy for Mac is designed to boost productivity by simplifying the process of carrying out multiple math tasks. It features a calculator, equation library, and expression editor, as well as an expression builder that can quickly generate complex calculations. This suite of features helps users complete tasks quickly and efficiently.
On a Pro version, it's available for $19.99 with access to advanced features.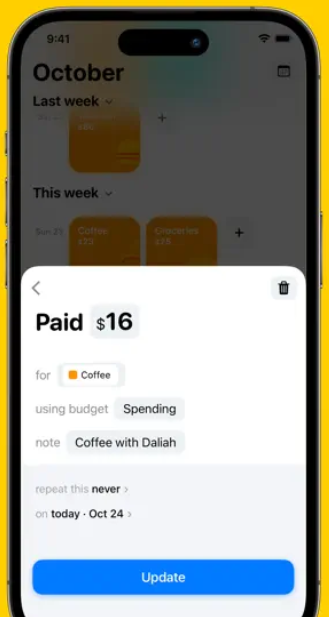 Superb Expense Manager
It is an expense management app with a straightforward design and valuable features.
Main Features of Emerald for Mac
Emerald is a budgeting app with a range of useful features that are provided free of charge.
Using it, you can:  
track recurring bills
show reports
apply screen widgets.
Emerald has a compact UI with a powerful search. If you use another app to track your expenses, you can use Emerald's import tool, which will move all your expenses into its internal database.
How it helps get more done: With Emerald, you can be sure that your finances are up-to-date. You can start by using a daily reminder to track your expenses and then add customization capabilities for your billing. Also, Emerald offers iCloud backup, which is a great way to make sure all of your data is safe, secure, and well-documented.
💡
Free with in-app purchases
Conclusion
Having the correct application can make it easier to reach your daily goals faster. Moreover, landing with a Mac productivity app tailored to enhance the work experience can boost your efficiency and improve time management.
In our post, we listed the top 10 productivity apps for Mac that are designed with the idea of helping you be more productive and successful in your day-to-day tasks.