Time Tracking: What Will Be The Top Solutions?
Time reporting systems can help us see beyond the pandemic time as they offer effective means of adjustment to changes our workplaces are undergoing now. Read on to know what top time tracking solutions are worth your attention today for paving the path to a better tomorrow.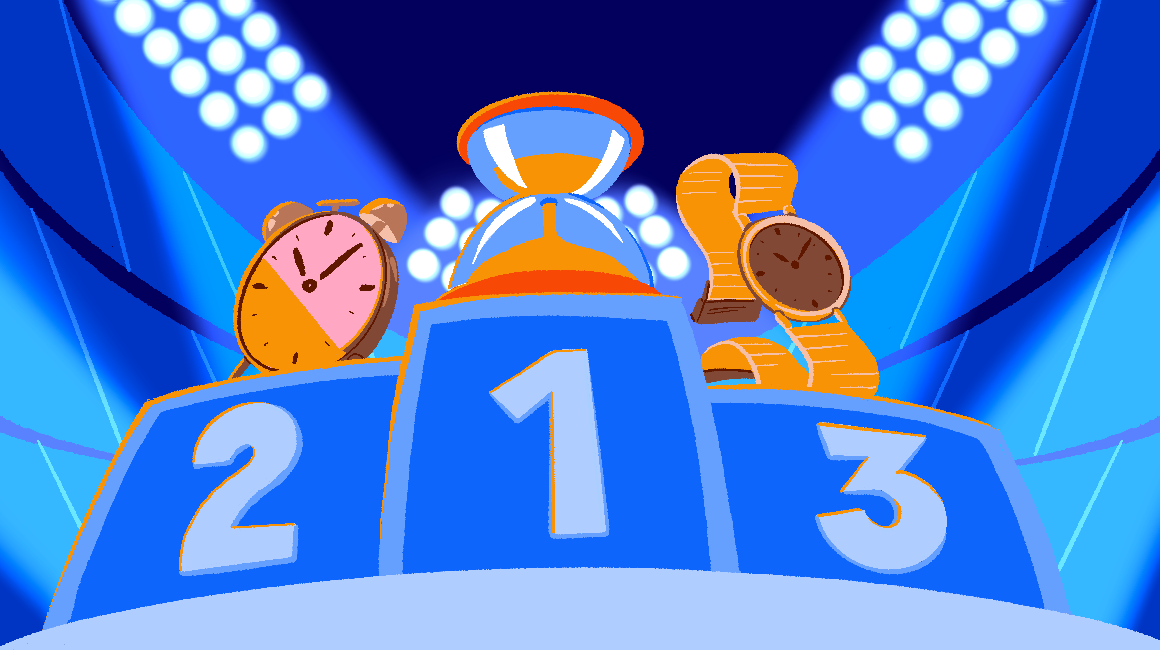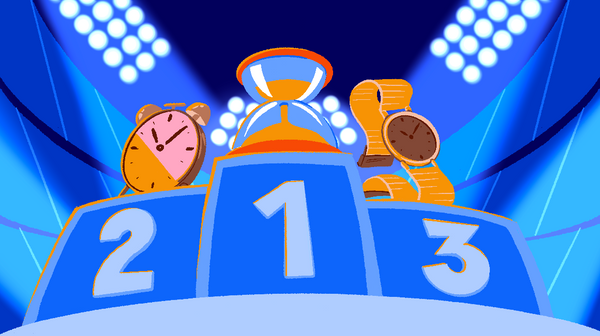 The pandemic brought dramatic changes in workplaces and catalyzed demand for business management software.
Why Time Tracking is the Future
Despite a high degree of uncertainty, it is now clear that digital time reporting systems that integrate with business management tools are here to stay in the post-pandemic world. It leaves no room for distrust and enables employers and employees to take zero bias approach and use technology for productive collaboration.
According to studies , the actual working day in the pandemic is almost one hour longer compared to pre-pandemic times.
Despite being called 'bossware' , a wider application of time trackers across industries alongside a further expansion of the market can be expected as it seems appropriate for addressing the issues with overwork and prevention of burnout.
In regard to privacy concerns about data tracking, proponents of creating digital ecosystems emphasize the necessity of observing ethics that will be fundamental in keeping accountable relationships aimed at sustainable success:
Demonstrating your commitment to ethical principles is courageous and will ultimately build trust.
In fact, practice shows that implementation of automatic time tracking provides solutions for a range of problems starting from organizing remote employment to making the most complex hybrid work model not just an idea but a well-functioning system.
Top Time Tracking Solutions
G2 🌟🌟🌟🌟🌟4.6/5
TMetric belongs to the category of high-performing business management software that guarantees enhanced customer experience in time tracking. It empowers businesses to have access to worktime data in real-time for making well-informed decisions and managing the workforce in a more efficient way.
What It Features
TMetric is a recognized tool of efficiency when you need:
accurate work time metrics
diverse reporting
extensive integrations.
TMetric service integrates with over 50 apps you use in your work, and offers time-syncing with Jira, QuickBooks, GitLab, and Redmine.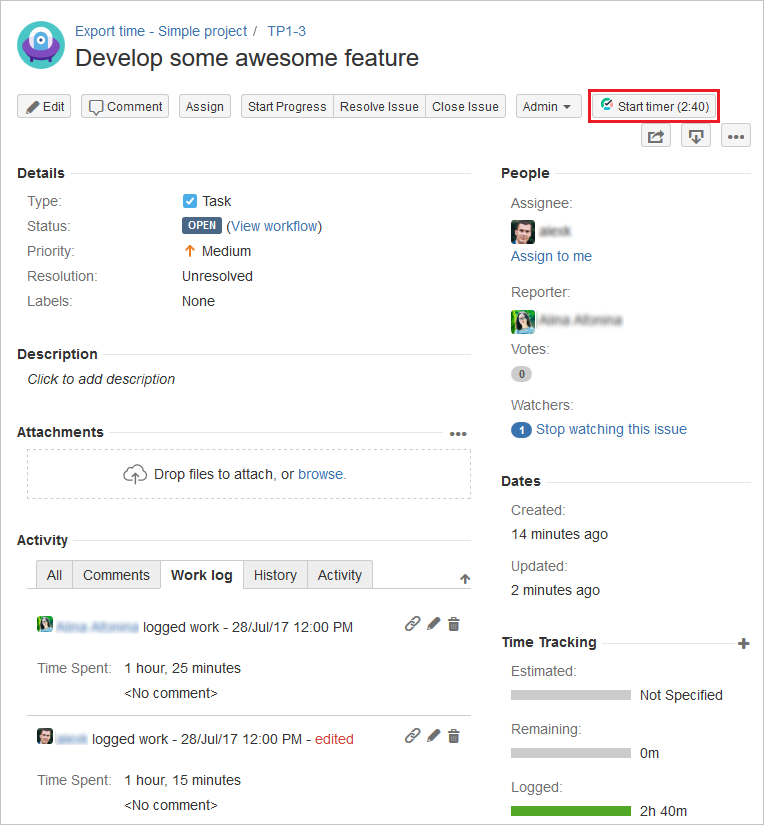 It also features task management options, adding tags for facilitation of search, generation of invoices, and functions for processing employees' payroll.
What Benefits It Brings
Aside from accurate time tracking and work session monitoring, users can use TMetric for:
billing
invoicing
calculating paid time off
monitoring the budget spending
running the project in real-time.
Its easy-to-apply functionality makes it equally beneficial for professionals across any industry including:
software developers
marketing agencies
freelancers
contractors
lawyers
consultants
employees.
What It Costs
It's available for free for individual use and for teams of 5 people. Subscribing for the Professional Plan, users unlock full functionality for $7 per month.
To see the precise cost of TMetric service for you and your team, use the instant price calculator here.
G2 🌟🌟🌟🌟🌟4.0/5
It is one of the components under the umbrella of iSolved solutions enabling employees to clock in and out in a variety of ways by applying traditional timeclocks and web browsers, or from their mobiles.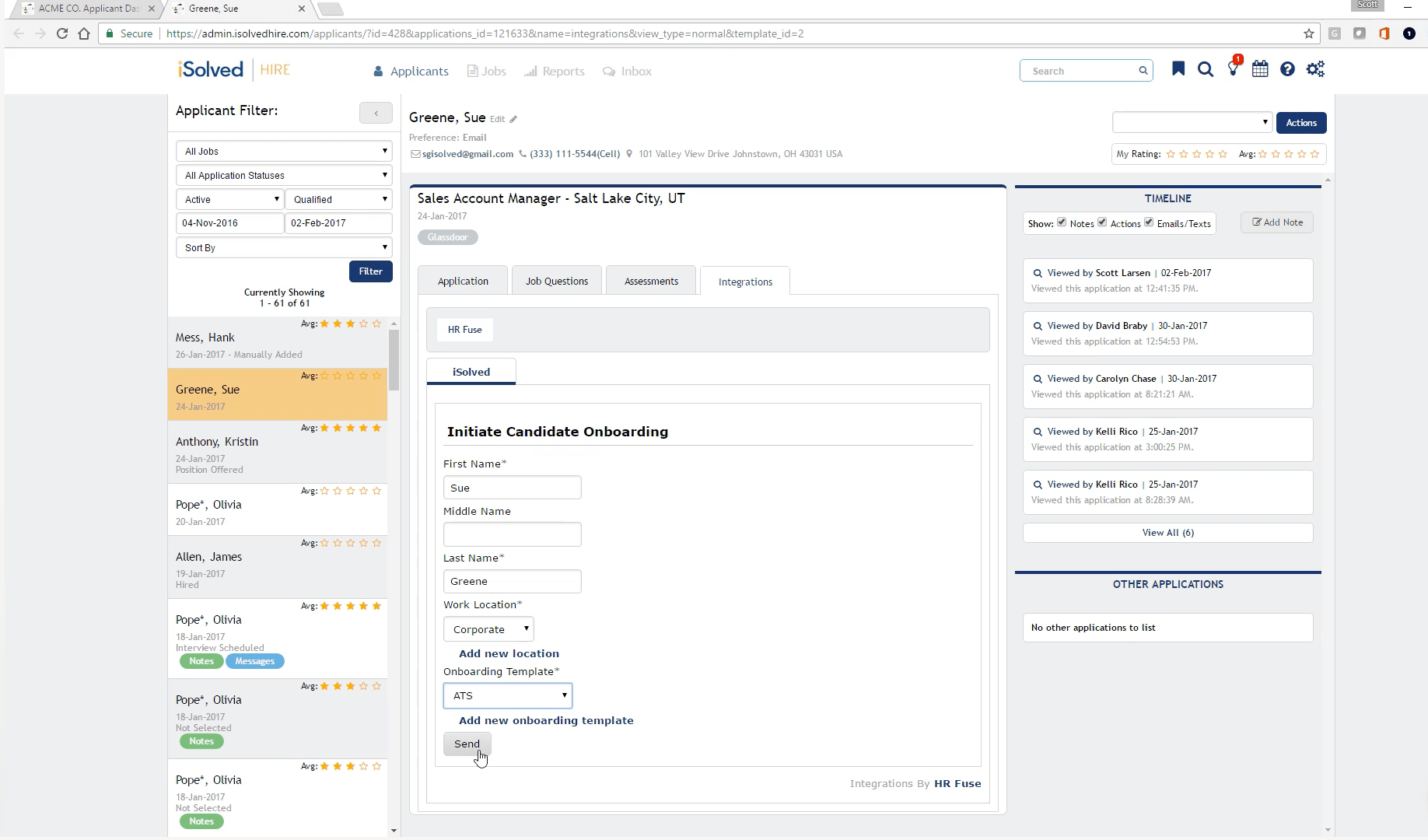 What It Features

It enables users to track time across any device, provides additional scheduling service, has the PTO module, and delivers solutions for attendance tracking and employee engagement. To check the timecard in iSolved, there is the Verification section at the bottom of the screen. Additionally, iSolved can boast of superb and responsive technical support.
What Benefits It Brings
It removes the hassle of paperwork off the daily agenda and brings efficiency to time and attendance management. Aside from providing the means of autonomous work to workers, it accelerates the speed of HR routine and assists in creating error-free scheduling.
What It Costs
The price starts at $4 per user employee per month but the final iSolved time tracking cost may vary depending on the chosen functionality and is based on the size of your team.
G2 🌟🌟🌟🌟🌟4.4/5
Workzoom provides a beginning-to-end tracking experience and empowers teams with the means of workforce management for the entire business lifecycle.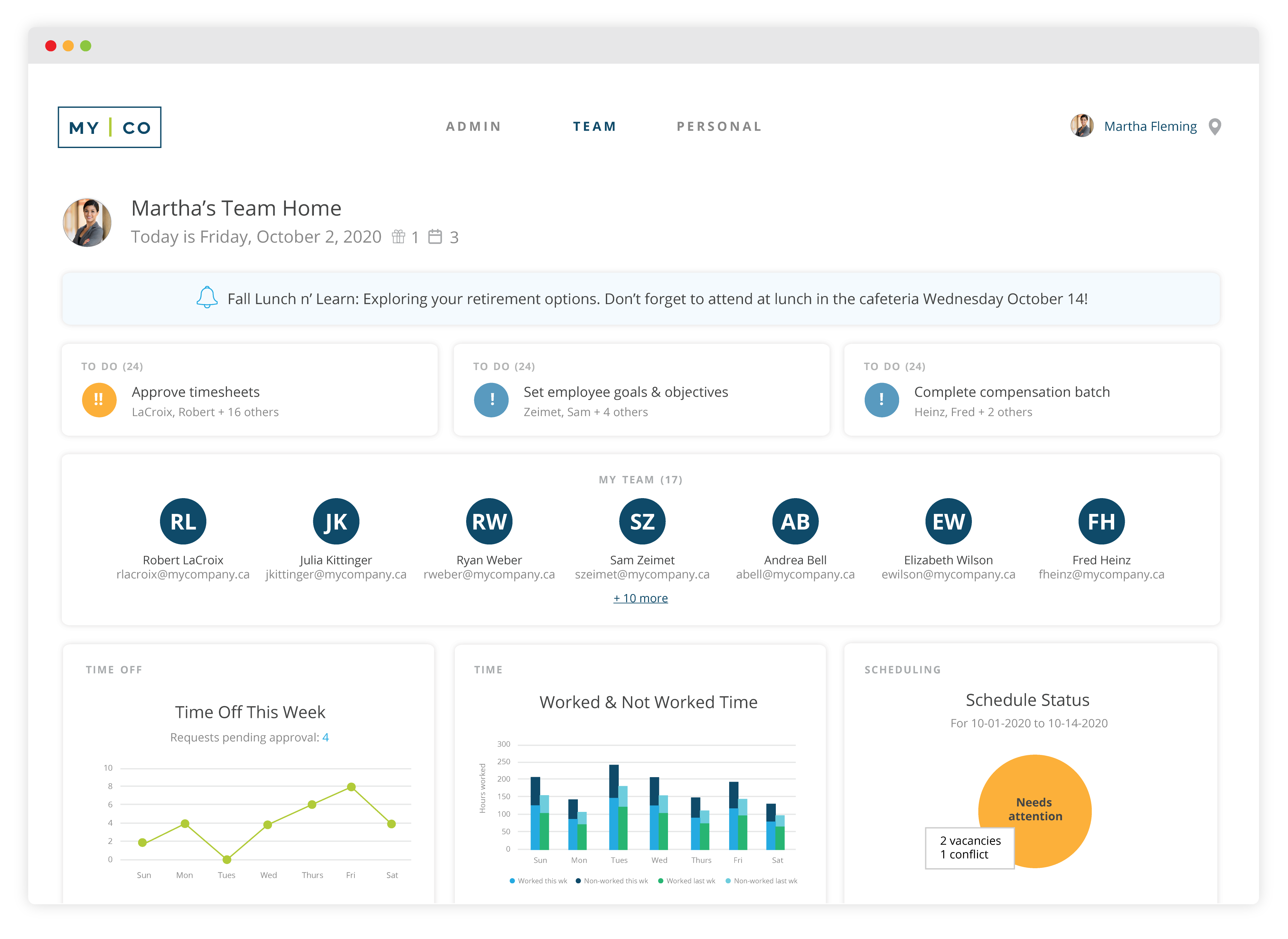 What It Features
It offers multiple options for employee monitoring and management including schedule settings, overtime calculation, reports, and a self-service portal that makes data visible to workers. With biometric recognition, time tracking acquires the status of advanced technology. It also offers salaried employee time tracking, timesheet management, and sick leave and vacation tracking.
What Benefits It Brings
It is a recognized tool for workforce management that ideally suits medium to large enterprises. Workzoom is easy to implement and delivers customized functionality depending on the business needs.
What It Costs
The price starts from $8.00 per month per user without an option for a free trial.
G2 🌟🌟🌟🌟🌟4.7/5
Founded in 1996, this software by Redcort proves ideal as a hard-and-fast solution for timesheet management.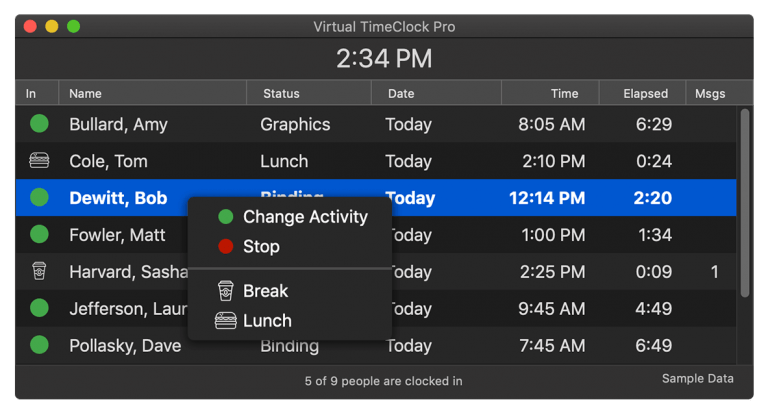 What It Features
In addition to the employee database, it provides overtime calculation, timecard verification, and vacation and sick leave tracking. It is easy to use and well-supported. It has a lot of templates of reports to measure employee engagement and analyze the results to assign activities more effectively.
What Benefits It Brings
It is a reliable and stable software well-suited to the needs of small and middle businesses. It calculates overtime hours for payroll automatically. Aside from taking control of tracking employee's hours, it is an optimal tool for attendance management and taking a data-driven approach to work environment communication.
What It Costs
The price starts from $99 paid one time with the right to use by up to 3 employees. The software user can also buy one of two support plans.
G2 🌟🌟🌟🌟🌟4.3/5
It is an efficient employee time tracker that offers diverse employee monitoring options aimed at improving communication and increasing profitability.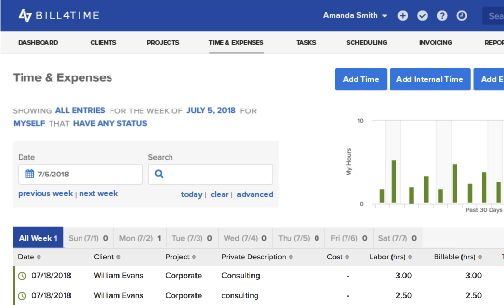 What It Features
It is designed for smooth legal billing. Aside from automatic time capturing, this cloud-based app has options for calculating billable and non-billable hours as well as activity tracking and generating invoices. Reporting functions and customizable branding features of this software can help zoom in practicalities of the work of legal professionals.
What Benefits It Brings
It is equally suitable for small, medium, and large-sized businesses, which makes it most popular in the markets of Japan, the US, Brazil, Mexico, Canada, the United Kingdom, Australia, Germany, and India. With its efficient interface and customization built into its functionality, Bill4Time allows lawyers to visualize time inputs.
What It Costs
Its price starts from$29 per month with a free trial.
G2 🌟🌟🌟🌟🌟4.3/5
It is a reliable app for meeting basic and advanced time tracking requirements of teams and enterprises that deal with tickets on a daily basis.

What It Features
The tool allows users to calculate time on accounts automatically, and the special dashboard lets them view user activity in real-time and perform project tracking. There is an option for logging and recording hours tickets while its integration with Freshbooks and other apps provides easy billing.
What Benefits It Brings
The software proves to be of help to organizations that need to focus on tracking customer support issues, monitor activity, and differentiate billable and non-billable time for precise estimation of business profitability.
What It Costs
The price starts from$39 per month per user. The costing options include a free version and a free trial for subscribers of business plans.
G2 🌟🌟🌟🌟🌟4.9/5
It is a time tracking app with a diverse analytics functionality that aims at unlocking the potential of business in scaling.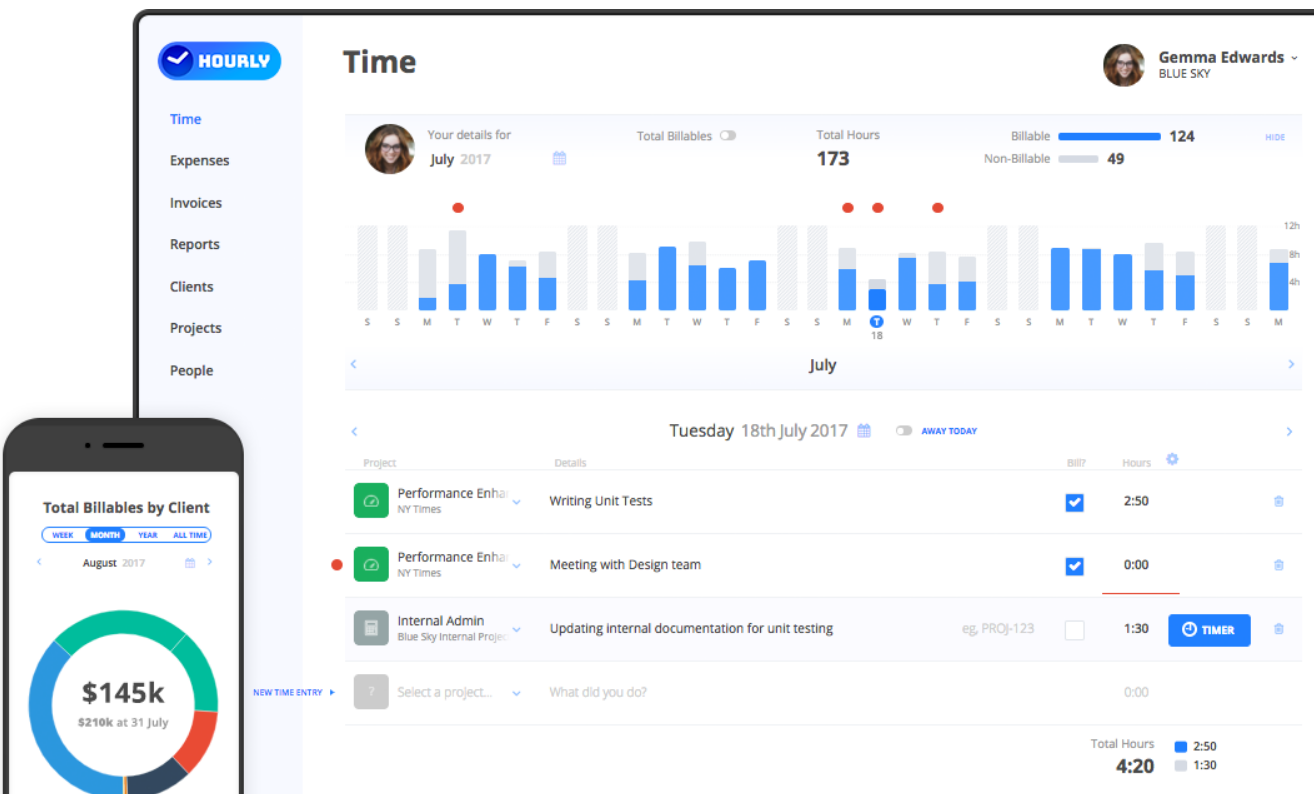 What It Features
It has a feature set that allows users to track working hours and show location in real-time. Users can apply mobile time tracking, offline time tracking, online punch cards, online time clocks, and automatic time tracking.
Additionally, there are options for calculating overtime and break time and generating detailed time reports that help observe compliance norms and measure outputs without fail.
What Benefits It Brings
It will be most beneficial for small businesses that want to have a full-fledged solution for employee management and fast payroll processing.
What It Costs
The price starts from $8 per month per user. The free version for the basic plan and a free trial for business plan subscriptions are available.
Takeaways
Aside from the art of delegation and efficient hiring, one of the rules to follow for creating sustainable success for your business, according to a business tycoon and philanthropist Warren Buffett, is to give autonomy to workers.
Time tracking is likely to become the permanent work attribute as it aims at creating a seamless work process regardless of work model or employees' location as well as satisfy the autonomous needs of knowledge workers.
Time is our asset but it is a liability too. Choosing among the digital trackers we list above, you opt for time tracking with advanced functionality that is able to maintain the sense of value of your work time while providing a solution that enables employers and employees as the participants on both ends of work to stay accountable.