Top 6 Work Time Monitoring Software You Need To Know
Work time monitoring software implies automatic time tracking of wide capabilities. It enables businesses to perform workforce management functions with ease and cater to the needs of work from home and in-office employees.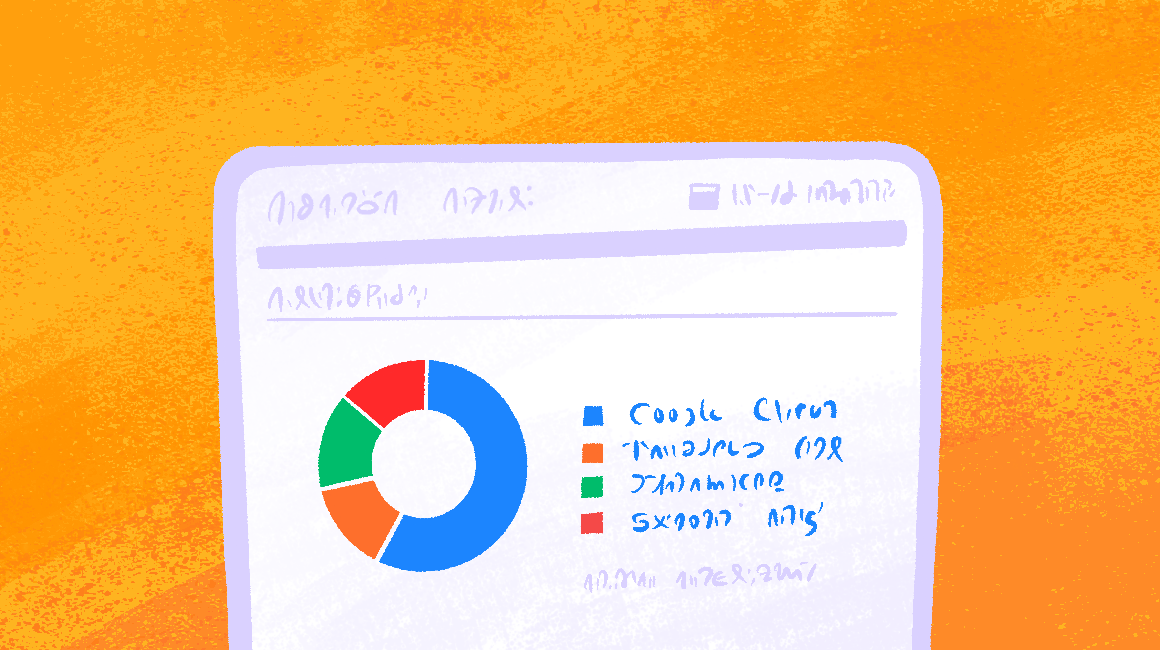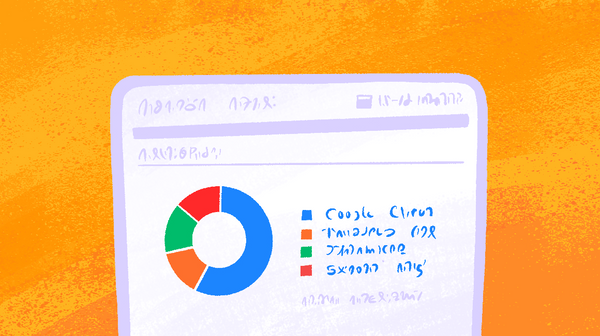 According to estimations by Market Research Future, the increase of the worktime monitoring and tracking software market is forecast to grow at a CAGR of 20.69% in the period of 2019–2025.
How Work Time Monitoring Software Works  
The marked upswing relates to a host of factors including the expansion of remote work and relevance of work time monitoring software capabilities to the needs of digital economy. In particular, work time monitoring software performs three major functions:
time monitoring for  accuracy of worktime calculations
work monitoring for understanding dynamics and progress of individual and teamwork
productivity monitoring for getting insights into business productivity patterns.
Organizations and businesses trust their employees to conduct official and financial transactions for optimal their day-to-day operations. Work time monitoring software combines the benefits of basic calculations that are made unobtrusively and full-fledged productivity facilitators that introduce data-supported insights.
It makes work time monitoring software equally suitable to the needs of individuals,  small businesses, or big enterprises. In addition to 'mending' productivity leaks, work time monitoring delivers workforce management solutions within the unbroken workflows in a stress-free manner.
With a fast-paced introduction of technological advancement, it comes as no surprise that worktime monitoring software enables employers and employees to go far beyond automatic calculations.  
At present,  time tracking packed in a daily timeline may include myriads of productivity enhancing features of a wide spectrum from exclusively monitoring options like screenshots to app usage trackers for better self-control, which we analyze below on the example of top work time monitoring tools.  
Work Time Monitoring Top Tools
Clarizen work time monitoring functionality introduces a complex, adaptive system that improves efficiency and brings work life balance into focus alongside training employees' time management skills at best.
Implementing Clarizen as a workforce management instrument on the enterprise level, you aim at achieving zero divergences between hours spent on tasks and positive business outcomes.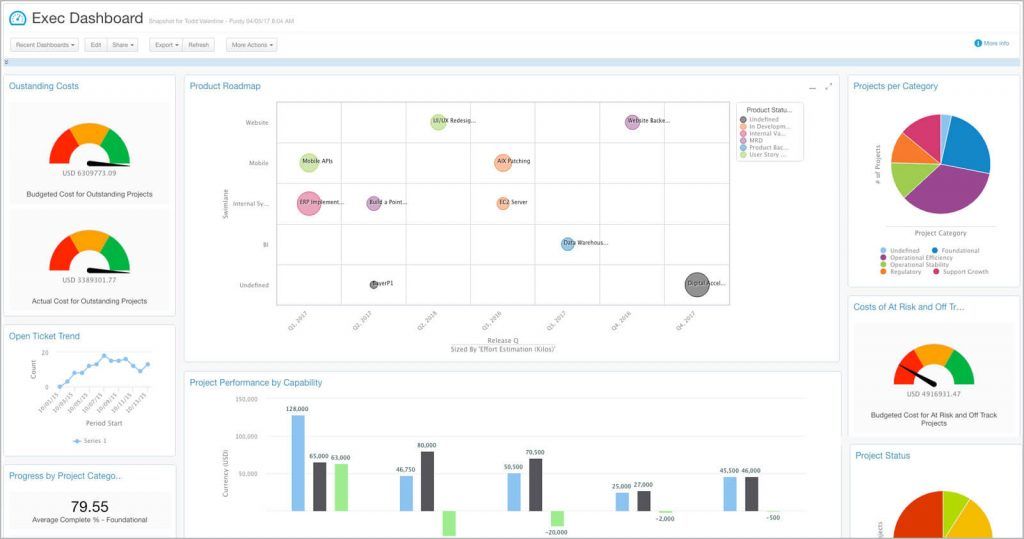 How It Makes an Impact🚀: With access to productivity metrics at fingertips, it is easier for a business to build a customer-centric strategy, and, for an employee, to give awesome and rewarding service.
Ready, Set, Track⌛🎯⌛: Workforce management solutions offered by Clarizen also contribute to expanding the virtual work capabilities easily implemented across industries.
In particular, with automatic recording and storing real-time tracking data, managers rather than allocate time on work monitoring can fully automate collecting performance data and focus on team management activities to meet the agile goals and find the best ways of equal work distribution and boosting productivity.
Wrike introduced its new suite Wrike Analyze Tool in 2019. Since then, lots of companies, teams and individuals have had the opportunity to enjoy a new Wrike offer that delivers work management solutions and contributes to creating a new operating model of efficiency.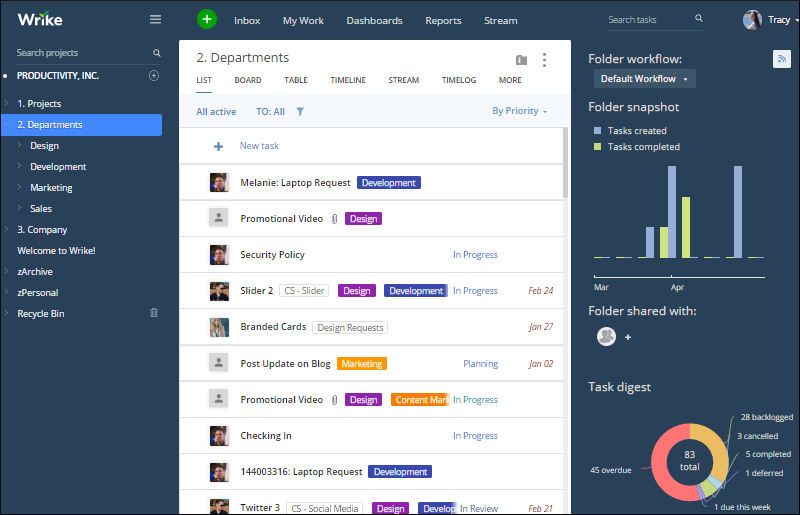 How It Makes an Impact🚀:In case it is used for the needs of individuals, it is a great solution when it comes to creating customizable graphs that can contribute to understanding personal productivity behavior, uprooting the distractions and cultivating healthy time management habits.
Ready, Set, Track⌛🎯⌛: Wrike Analyze removes the pressure of transformation caused by the pandemic and puts digital-first needs at forefront of business activities.
By implementing it, users get access to creating template-based and customized analytics boards for visualized monitoring of project progress without having to collect and export performance-related data or taking efforts on managing reports.
Workpuls software offers Automatic Time Mapping for unobtrusive monitoring and analyzing the time utilization for better resource allocation and cultivation of accountability. Furthermore, advanced time tracking from Workpuls plays well into the achievement of work life balance goals.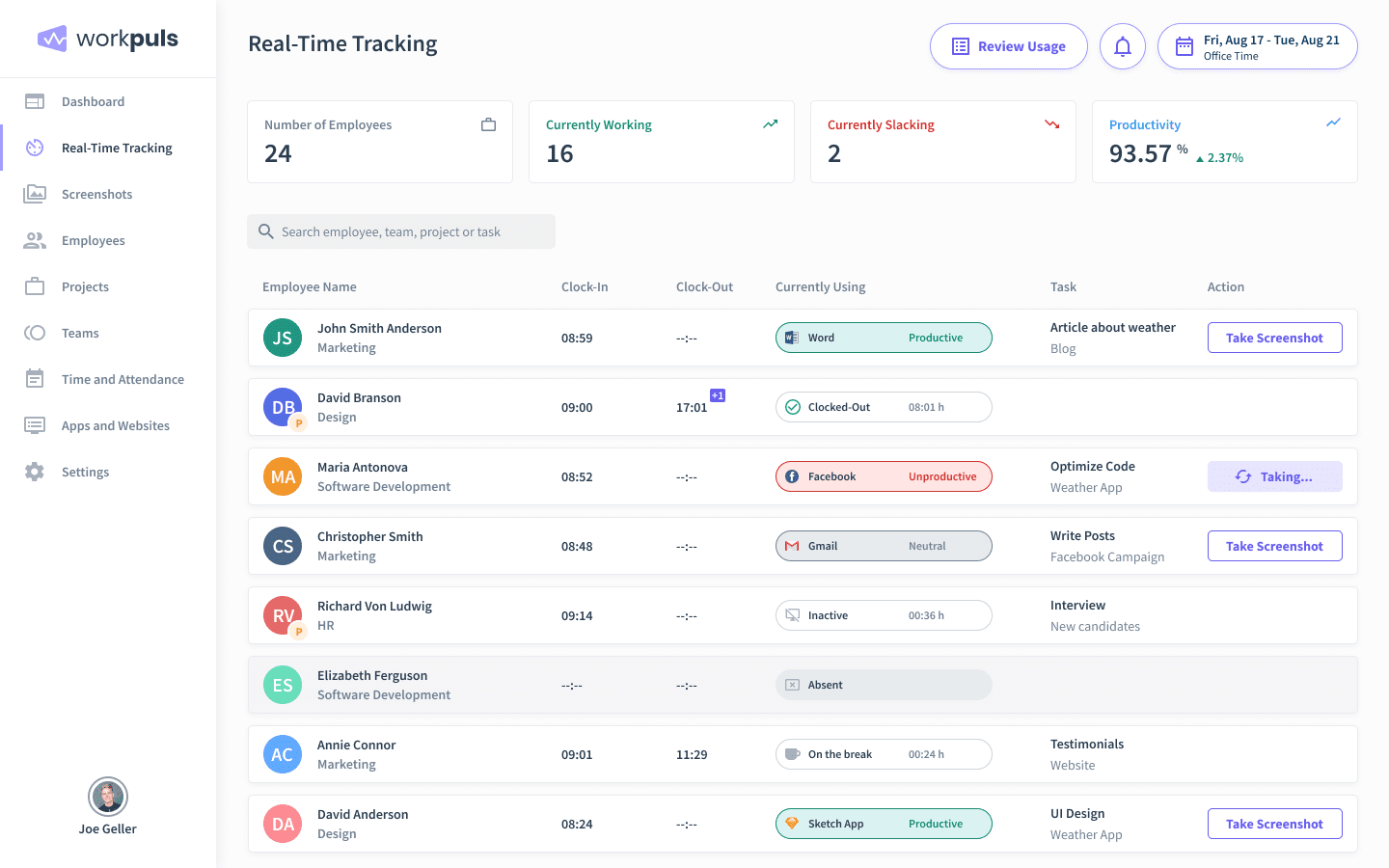 How It Makes an Impact🚀: Workpuls belongs to the category of 'noise-free' software as it works in the background and performs work monitoring functions so that your employees could concentrate on tasks rather than overload themselves with the necessity to add time on work management.  
Ready, Set, Track⌛🎯⌛: In case you need to gain real-time based information related to time utilization, Workpuls would be an ideal solution.  It offers a graphical presentation of collected data, which allows an immediate focus on productivity patterns and dominating trends in task and project management worthy of observation.

Kronos is a widely recognized leader in work time monitoring: in 2018, it initiated the launch of Workforce Dimensions HCM, which advances business profitability, delivers the enhanced work time tracking experience and greatly assists in providing accurate metrics on business productivity for steady analysis based on measurable parameters.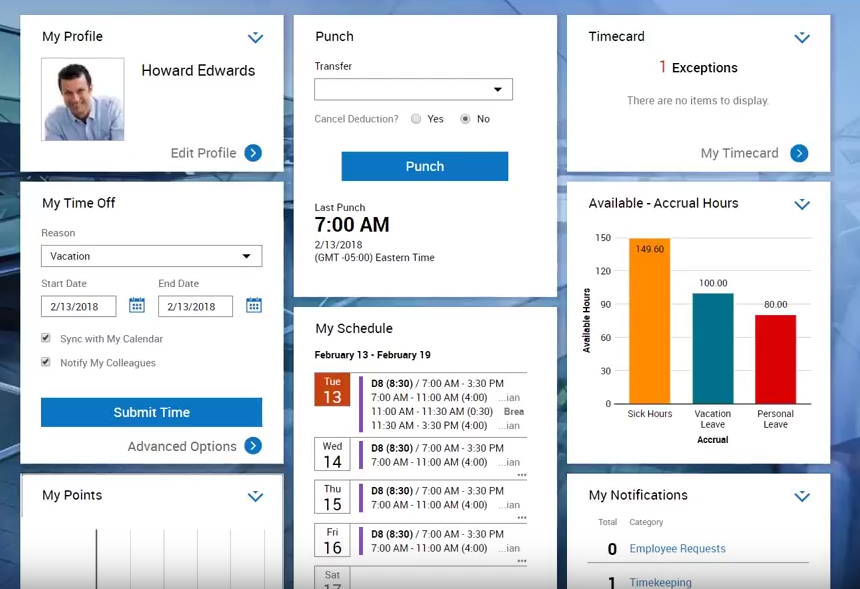 How It Makes an Impact🚀: Kronos provides monitoring that can be perceived and implemented as a productivity facilitator rather than an overpowering means of control, which translates into creating an opportunity to improve employee morale and increase engagement.
Ready, Set, Track⌛🎯⌛: The Workforce Dimensions HCM introduces the must-have features for impeccable performance and workforce management, which combine the strengths of lean and agile organizations.
Monitoring with Kronos is customizable and, thus, caters to almost any business needs. It helps managers and teams get a full view of projects and feel laser-focused on the tasks at hand.
EmailAnalytics is an app that makes it easy to visualize your team's email activity. It shows you metrics such as how many emails each member of your team sends and receives every day, what their busiest days of the week are, how their activity changes over the course of a business day, and the all-important metric of average email response time.
It's easy to set up (it just takes a few clicks to grant permission to your Gmail or Google Workspace account) and then it goes to work visualizing your email activity into interactive tables, charts, and graphs.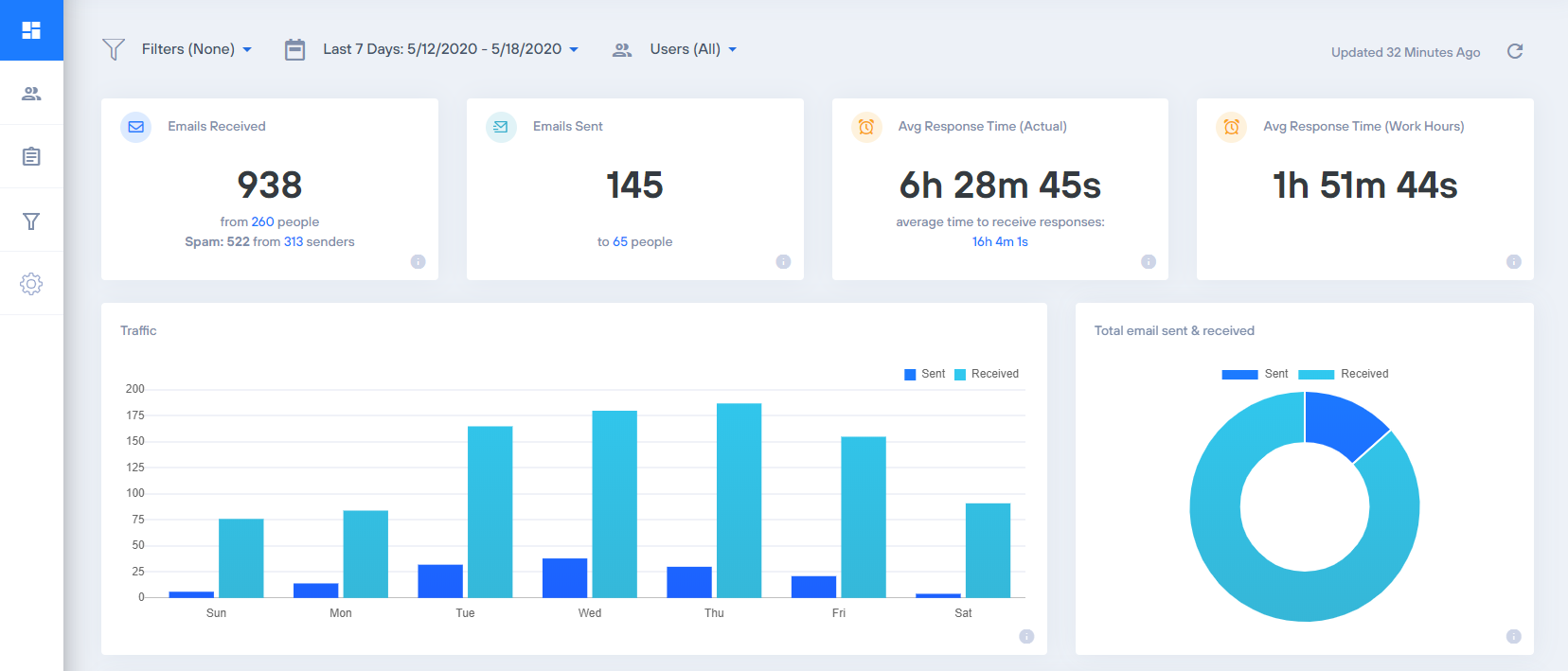 How It Makes an Impact🚀: Email activity has long been one of the few blind spots that managers have with regard to their teams. EmailAnalytics makes it fast and easy to visualize email activity so managers can re-balance workloads, reward top performers, and encourage under-performers with data to back up observations.  
Ready, Set, Track⌛🎯⌛: If your team sends and receives emails, then EmailAnalytics is going to give you a whole new dimension of productivity and workload to monitor and improve. It's especially important to encourage teams to improve email response time, and EmailAnalytics makes it easy to do so.  
Work time monitoring with TMetric will help to shift priorities from the domain of tight deadlines to the domain of fruitful collaboration. This shift results from the implementation of monitoring work time, collecting data and highlighting the blind spots in the work processes.
Aside from accurate work time calculations, TMetric offers the screenshot feature on a Business subscription plan, which includes flexible screenshot capturing frequency. Screenshots are helpful when you need to figure out how to evaluate employee performance on a fair basis and, hence, it provides data for the non-biased performance review process.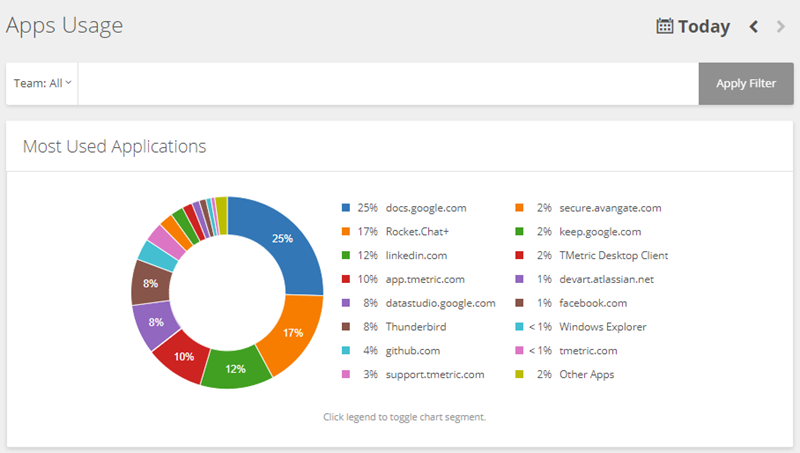 How It Makes an Impact🚀: Ensuring the proper assessment of performance starts with the alignment of work time monitoring data and carrying out key responsibilities. It will define the criteria for evaluation with precision and provide the full overview of the projects including the probable productivity bottlenecks.  
Ready, Set, Track⌛🎯⌛: Work time monitoring with TMetric is introduced through a diverse reporting system. It yields full view insights by generating detailed app usage graphical representations. They come as a helpful means of holding businesses and individuals accountable and, thus, direct companies and teams closer to their goals.  
Key Developments🕑🔍
Adding a sprinkle of time tracking can seriously change your workforce management strategies and bring new solutions for addressing time allocation and resource distribution issues.
Besides, monitoring of work time unpacks data for a much faster decision making based on diverse reporting and magnifying work process to a granular degree in project management.
It will not be an overstatement to say that for most businesses increasing productivity is on the list of their top priorities. If this is the case, you will surely feel encouraged to have work time-related knowledge in your business management toolkit.
By implementing the software we mention above businesses remove time management obstacles with a guarantee and enable their employees to get access to advanced time tracking and monitoring technology that proved to be a tool for:
accelerating speed of work processes
obtaining accuracy of work time calculations
maintaining work life balance.  
protecting data from getting out to the wrong parties.