Top 8 SaaS Tools For Small Businesses In 2020
SaaS is a surefire way for small businesses to increase customer engagement. To find the right set of SaaS tools for your business needs, we bring you a list of top 8 SaaS tools leveraging the benefits of the cloud at best.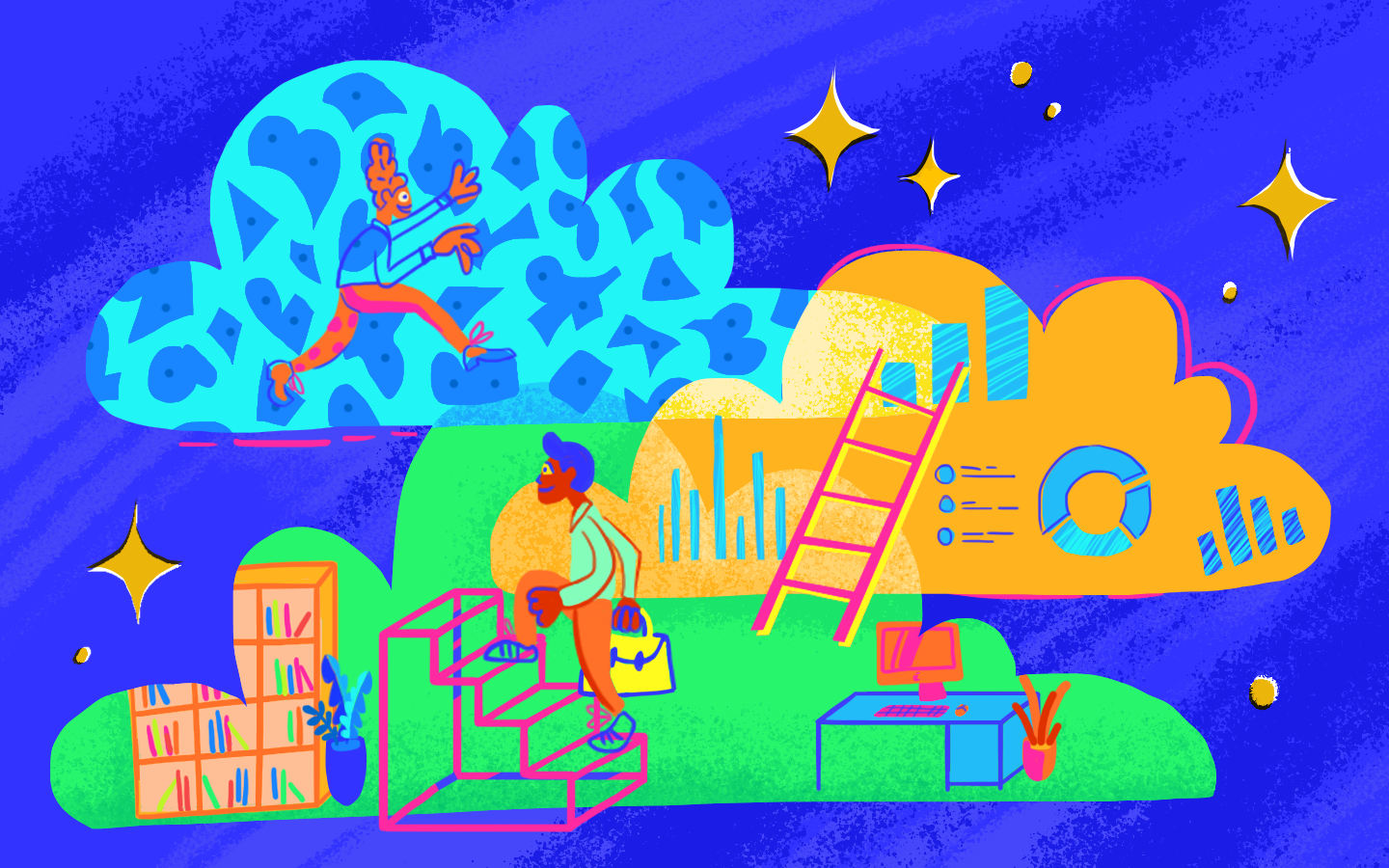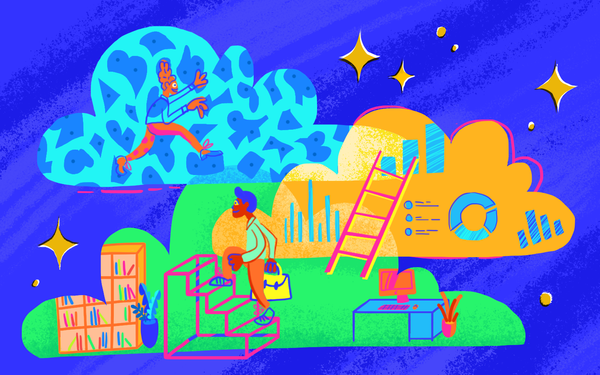 SaaS is set to become the industry standard for business software deployment in 2020.
According to statistics, almost 62% of companies had two or more SaaS applications in their tech stack in 2019. Small businesses are leading the charge when it comes to SaaS adoption, with 85% of them planning to invest more in SaaS in the next five years.
SaaS is more than just an industry trend. It is a way for small businesses to gain access to essential business software tools at a price point they can easily afford while leveraging the benefits of the cloud.
The massive popularity of SaaS software has one downside – choice paralysis. With so many tools on the market, you will always have reasons to second-guess your choice and check out another app or two. Delaying SaaS adoption is a surefire way to lose your competitive edge to other businesses.
So to help you find the right set of SaaS tools for your business needs, we bring you a list of the top 8 SaaS tools that will take your small business to the next level.
Top Time Tracking Tool - TMetric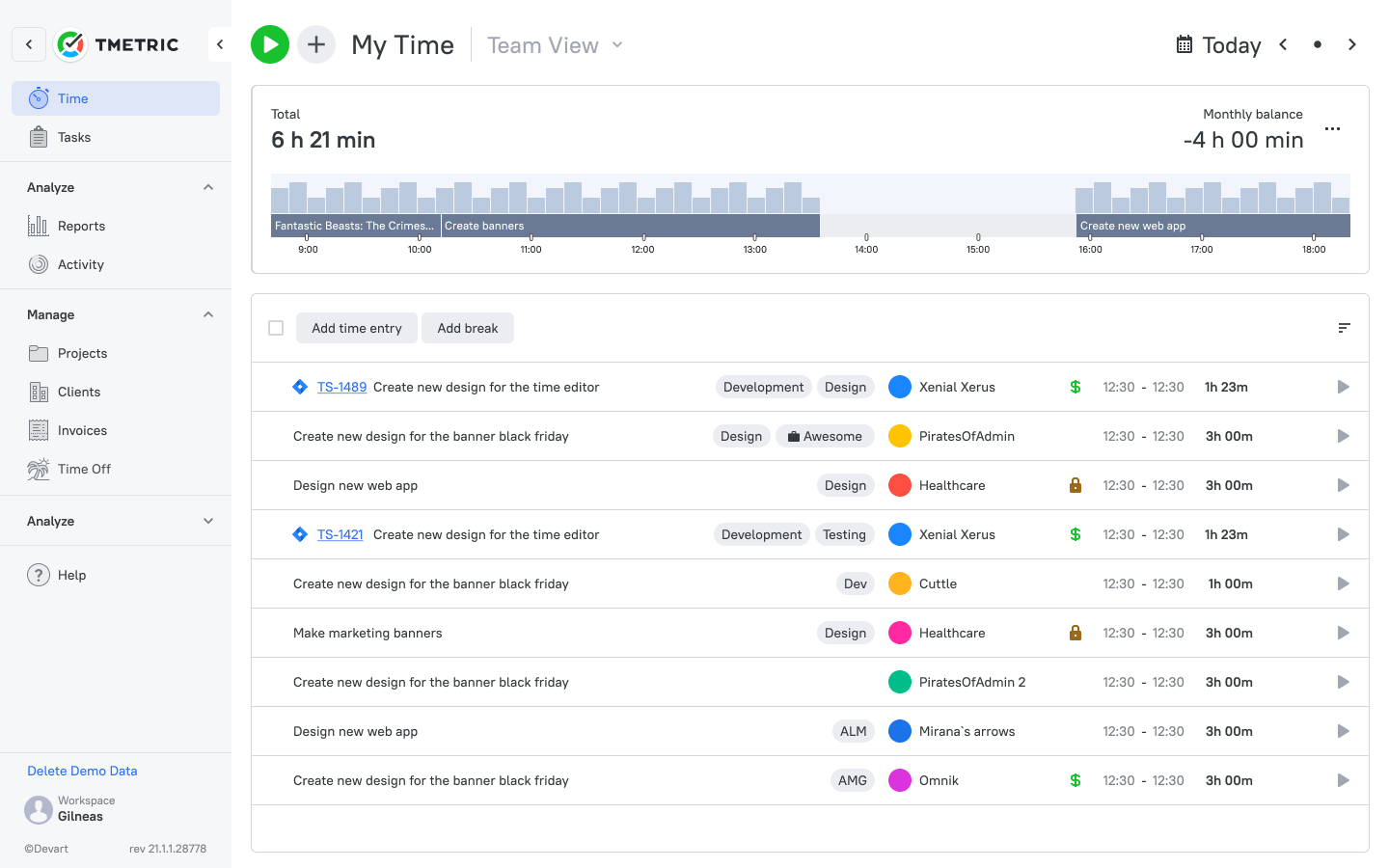 TMetric is a simple but powerful time tracking tool for small businesses. TMetric eliminates the need to manually keep track of time during work, which saves you hundreds of hours annually. In addition to its basic functionality, TMetric also analyzes your minute-to-minute productivity and presents the results in a graph format.
TMetric has a few extra features under the hood as well. One is the monitoring feature:
for tracking attendance
for accuracy of working hours calculations,
for monitoring activity levels
for billable hours.
Furthermore, you can use TMetric to compose and send invoices, which is perfect for small businesses with remote workers and freelancers on their payroll. TMetric offers its basic plan completely free of charge, and a business subscription will cost you only $7 per month.
Top Business Intelligence Tool – Sisense
Sisense is a business intelligence platform that helps small businesses plan their strategy with actionable, data-based insights.
Under its hood lies the In-Chip engine that you can easily use:
for fast data preparation
for thorough analysis.
On the front end, Sisense uses a convenient drag-and-drop interface for combining data from various sources.
Sisense is built with integration in mind. You can easily pair it up with tools such as Adwords, Zendesk, Salesforce, Microsoft Office, and others. Sisense also offers a powerful data visualization feature, which allows you to create graphs and reports ideal for staff meetings.
You can request a demo of Sisense on their website. For a price quotation, you have to reach out to the company.
Top Team Management Tool – ProofHub
ProofHub is a team management software designed to simplify project collaboration. It offers a cohesive platform where teams of any size can discuss ideas, track work tasks, and effectively manage the flow of projects. It comes loaded with a slew of work apps such as Tasks, Kanban Boards, Files, and more for centralizing daily activities. ProofHub reduces dependency on multiple work apps, hence boosting productivity for growing business setups.
Some of its useful team management features include:
A dedicated file management section
Task management system with Calendar, Kanban, and Gantt Chart views
Note-taking app for project wiki and documentation
1:1 and group chat
Fine-grained project reports for business insights

It essentially reduces the key productivity challenges faced by small businesses. Teams can improve project communication, plan their tasks weeks in advance, and enhance accountability using ProofHub.
ProofHub is flexible enough to meet diverse business use cases. It can be HR teams looking to streamline onboarding or a sales team building a lead qualification process, the software is equally effective. ProofHub's customers include IT clients, software development teams, marketing studios, etc, which all have a unique business model.
ProofHub is offered at a flat monthly fee of $89 per month with unlimited projects.

Top Customer Engagement Software – Acquire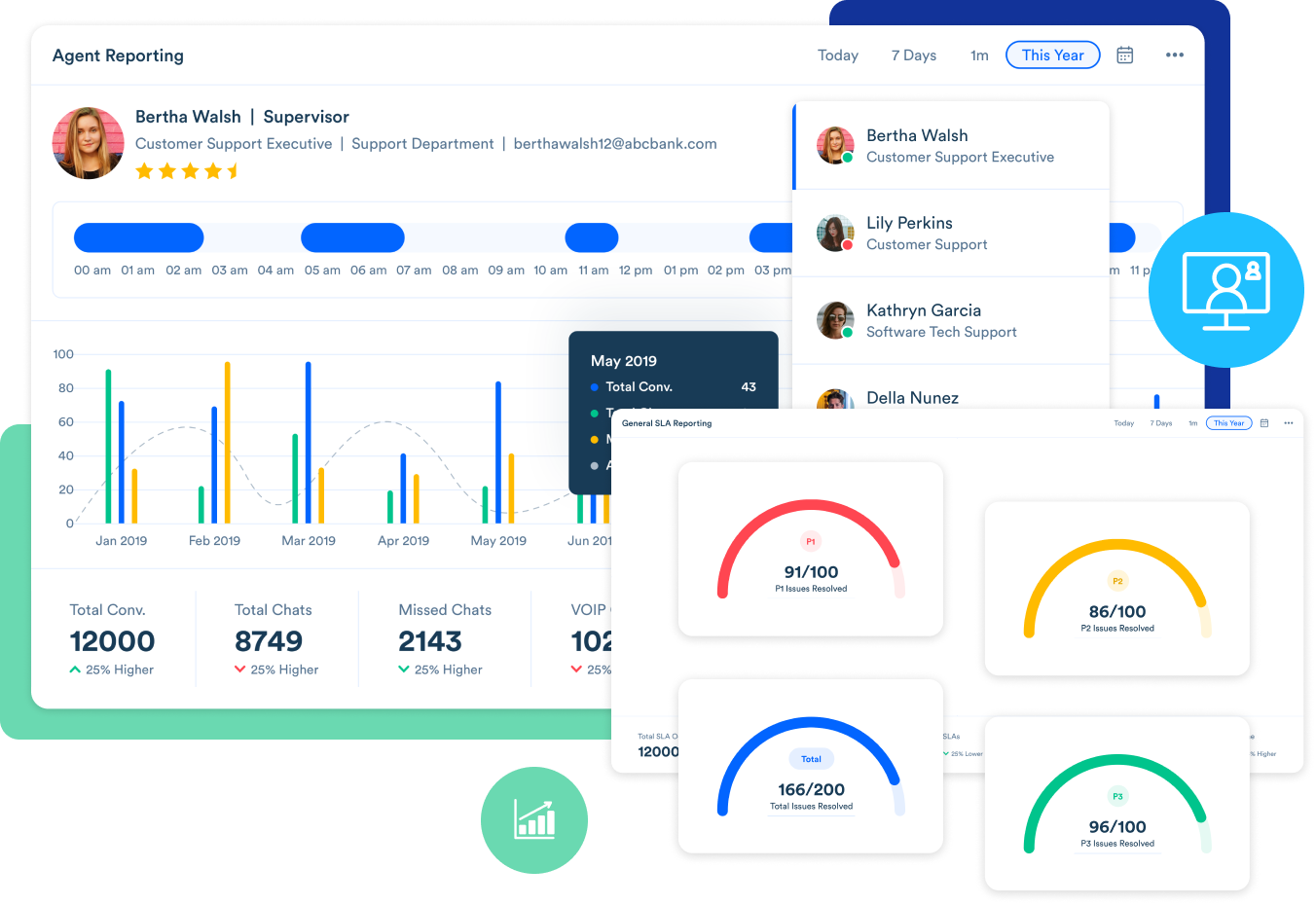 Acquire is an excellent customer engagement software that forges a new path for customer service executives with a platform that stands out to meet today's customer experience challenges and the ones to come in the future. It encourages more conversations and more touchpoints that assist in engaging the customers for a pretty long time.
This software is a perfect solution for sales and customer support. With the help of its live chat feature, you can communicate with your customers through a user-friendly webchat interface. It even provides you with the ability to accumulate information seamlessly, 24x7, through lead-gen forms. In addition, it comes with new channels, integrations, and AI-driven self-service that help customers self-serve 24x7.
Some of its unique features include:
Seamlessly connect with video, voice, and co-browse
Automates repetitive work with chatbots
Assists customers to self-serve thanks to its knowledge-base software
Target chats to specific segments
Effortless chat routing functionality to assist with tricky questions
Gives you the ability to measure the engagement levels of the customers through chats
Top Automation Tool – Integromat
Integromat is a no-code, visual integration platform that connects apps and automates workflows to increase productivity, and improve business operations at every imaginable level.
The automation platform is perfect for small businesses that want to gain a competitive edge, bring their operative costs down, and reduce the possibility of human error.
What can Integromat do?:
Connect 500+ apps
Implement 1,500+ ready-to-use automations
Automatically store and transfer data
Log all operations
Handle errors automatically
In addition, this increasingly popular tool stands out as a great automation option for all kinds of users. From the average tech user to battle-hardened programmers, anyone can benefit from the powerful solutions Integromat brings to the table.

Top Project Management Tool – Basecamp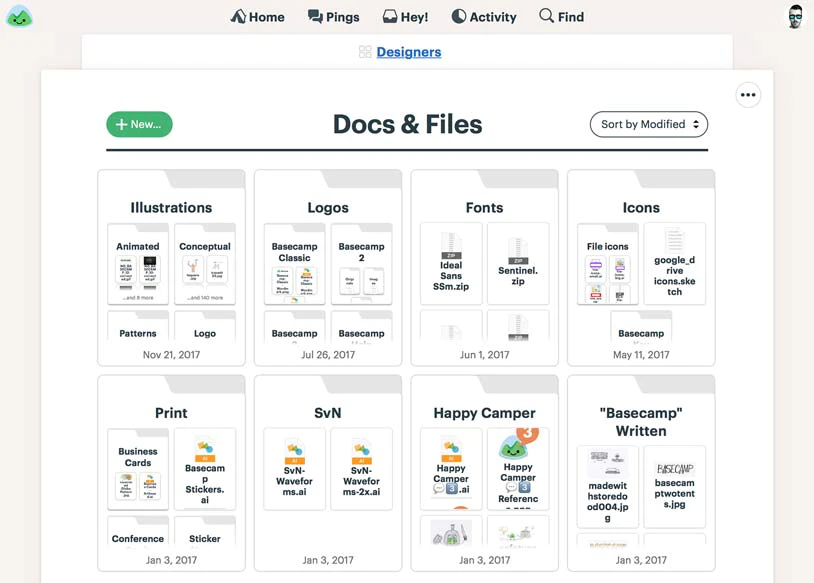 Basecamp is one of the most widely used project management and team collaboration tools on the market. Basecamp makes it easy for small businesses to coordinate their efforts throughout a project's life-cycle.
It includes all essential project management features:
a project dashboard
file sharing, group chat
scheduling options.
Basecamp values simplicity above all else, which makes it ideal for small businesses working in a variety of industries. You don't need any prior technical knowledge to use it effectively.
Basecamp offers a 30-day free trial, and the Business Subscription can be purchased for $99 per month.
Really Simple Systems CRM is a customer relationship management suite aimed specifically at catering to the needs of small businesses.
It provides:
managing sales
marketing
customer service.
The value of this tool is enabling all these options in a single convenient package. Really Simple Systems CRM makes it easy to acquire, nurture, and retain customers throughout the customer life cycle.
Really Simple Systems CRM's powerful automation feature is crucial when you create marketing campaigns. With its personalization feature, you ensure that each customer receives the kind of content they need precisely when they need it. The tool is really simple to use, but it offers enough power and flexibility to match enterprise-grade applications.
The basic version of Really Simple Systems CRM costs $0 to use, and even the Enterprise subscription will only cost you $45.
HubSpot Marketing is a complete marketing solution for small businesses.
It provides all the necessary tools for:
designing marketing workflows
optimizing content
publishing content
gathering marketing data.
A friendly user interface ensures that experts and laymen alike can use it without any difficulties.
Two features stood out to us in particular. One is marketing automation, as it gives small businesses the ability to reduce time spent on managing marketing campaigns. The other is marketing personalization for creating custom landing pages, emails, ads, and other forms of marketing content.
You can try out HubSpot Marketing for free during the trial period, and the Starter Plan will cost you $50 per month.
Top Customer Support Tool – Freshdesk
Freshdesk is one of the leading customer support applications on the market. Freshdesk makes it easy to deal with customer queries with speed and efficiency.
It includes all the essential customer support features:
a help desk interface
a ticketing system
contact management options.
Freshdesk offers multi-channel communication support – you can engage with customers via email, live chat, phone, or social media. Additionally, Freshdesk gives you the ability to create Service Level Agreements, automatic customer routing, and even a gamification feature to make life easier for customer support reps.
Freshdesk provides a free trial, and the basic Blossom version costs only $15 per month, billed annually.
Top Accounting Tool – Freshbooks
Freshbooks is an accounting and invoicing tool ideally suited for small businesses.
It has features that let handle all the stages of the accounting process including:
planning
budgeting
forecasting
reporting.
It allows small businesses to streamline their finances by reducing unnecessary expenses.
Freshbooks is intuitively designed, making it perfect for small business proprietors with little to no accounting experience. All calculations are fully automated, and the built-in reporting feature provides enough information to determine how well your business is performing in the long term, as well as the short term.
You can try out Freshbooks for free by creating an account, and the Lite plan will set you back $15 per month.
The Right Tools For the Job
Managing and running a small business remains a fairly challenging endeavor. Market fluctuations, trends, and shifts in consumer behavior force you to adapt your approach in order to maintain your hard-earned market share. With the increased availability of high-quality SaaS business tools on the software market, small businesses are finding it easier to rise to the challenge.
There are a lot more time tracking tools on a market and sometimes it is hard to choose one for your needs. Guys from Allthatsaas website made a great list of time trackers which are most popular in 2020. Check their list and choose the best option for your business.