10 Best AI Text Generators
Looking for an AI text generator? Check out these 10 great tools to help you with productivity, creativity, and business efficiency.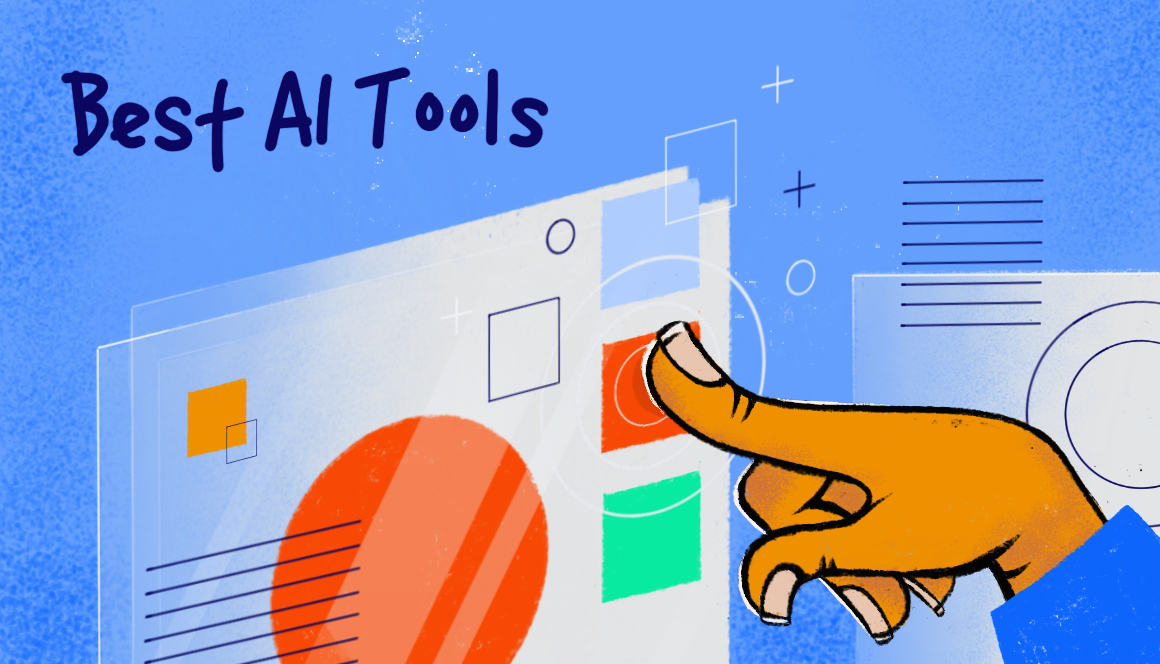 The rise of AI brought the application of AI text generators to the spotlight.
They prove to greatly benefit businesses by saving time, elevating productivity, and optimizing resource consumption.
What Are AI Text Generators
If you are reading this, then you probably already know what an AI text generator is. For those who don't, automated AI text generators are commonly used to create user-friendly content for websites, blogs, emails, social media, etc., which requires minimal input from the user.
AI text generators can generate various text styles, including copious amounts of prompt-based text, freestyle text, or a mixture of both.
There are many AI text generators available today. Some are better suited for specific tasks than others.
Benefits of Implementing AI Text Generators
AI text generators can provide businesses with multiple benefits, such as reducing the human resources needed to create and run an effective social media campaign, creating high-quality content quickly and consistently, and providing cost-saving benefits.
AI text generators use artificial intelligence to learn from large bodies of text to create coherent text that can easily pass as human-generated text.
Additionally, AI analytics helps interactively visualize themes in customer data which can be difficult to analyze manually, and provide businesses with insights from free-text feedback.
In this blog post, we will take a look at some of the best AI text generators available today and see how they can be used:
to improve productivity
to foster creativity
to increase business profitability.
In all cases listed below, AI-based text generators provide capabilities towards successfully mimicking authorship.
Jasper: High Quality AI Copywriting

What you get🎁: It can help you to create text that is of higher quality. This is because they can ensure that the text is grammatically correct and free from errors. Jasper AI stands out for its powerful features that allow users to create content 10x faster.
Details🔍: Jasper AI is a robust, innovative GPT-3 program for generating content at scale in 25+(!) languages. It features Starter and Boss Modes.
use Starter to generate headlines, titles, meta descriptions, copy briefs, and introduce keyword research.
activate Boss when you need to create long-form content with a library of templates, connect your content to a calendar and expand writing commands.
Additionally, there are multiple options facilitating the writing process: for instance, you can mouse over a confusing term or phrase, and Jasper will suggest alternatives.
Pricing💲: Those who subscribe to Starter Mode will get access to the service for $29 per month, and Boss Mode subscribers will pay $99 per month.
CopyAI: Diverse AI Content Creation

What you get🎁: It's a star find when searching for the right tool🌟
It can take time and multiple editing and proofreading to create original content that will cater to your audience's needs.
Details🔍: With CopyAI feature set, content creation becomes an unbroken workflow:
Users can choose among 90 writing tools. In particular, there are 8 tools for creating a sales copy based on the most popular templates (for example, Pain-Agitate-Solution; QUEST copywriting, etc.)
Projects that users created are saved in the library with easy-to-access details on dates and topics.
For enhancing the experience, users can invite team members and collaborate in real time.
Pricing 💲: Users can access 90+ copywriting tools with a free starter plan offered by CopyAI software. Starting at $36 per month, the users of the Pro plan can get unlimited words and access to all features including translation support to over 25 languages to help you reach a global audience.
Mark Copy: Instant AI Copy Generation

What you get🎁: It can help you create more accurate text. This is because Mark Copy takes into account a variety of factors(tone of voice, format, etc.) when it is generating content.
Details🔍: It presents its Article Creator in Rocket Mode, which delivers on its promise to create a ready-to-post blog post in less than 2 minutes. Besides, it features:
SEO auto-optimizer
40+ templates for creating content in various formats
Users can choose a tone of writing ranging from informal to professional
To broaden their expertise in text generation, users can watch tutorial series with tons of practical tips on enhancing the writing experience.
Pricing💲: On a Starter Plan, users get 20000 words for a monthly fee of €19.
Scalenut: Variety of AI Copy Templates

What you get🎁: Businesses of all sizes can get the customized content they need through Scalenut. It is a simple AI content creation platform that not only delivers high-quality content but can facilitate sales and marketing workflows.
Details🔍: Scalenut is a new platform that allows users to easily create and share custom content. It has several unique features that make it stand out from other social media platforms, such as the ability to interact with content creators directly. It features:
40+ AI Templates
Long-form AI Editor.
What are some of the benefits of using Scalenut?
Anyone can start creating content right away without any prior experience or knowledge of web publishing.
It's versatile: you can use it for personal or business purposes, whether you're looking for an online presence or just want to share your thoughts on current events. Plus, its flexible design makes adding multimedia possible very easily!
Pricing💲: 100,000 AI Words, 5 SEO Reports, and access to 40+ AI tools are available for $17 per month.
ToolBaz: Best Free Content Generator

What you get🎁: It offers tools such as a paraphraser, grammar checker, plagiarism checker, co-writer, summarizer, and citation generator.
Details🔍: Content generation can be overwhelming, and it's hard to know where to start. You don't want low-value articles, or content lacking originality.
That's where Toolbaz comes in. It is the perfect content management solution for anyone who needs to generate content for their website, blog, or social media in a fraction of the time.
The platform is designed to be user-friendly so there is no need to spend hours learning how to use it.
It can be used to create text in a variety of different languages. This means that you can reach a wider audience with your text.
Pricing💲: Free
Genei: Error-Free AI Content

What you get🎁: If you're looking for a way to benefit your business using the power of AI, look no further than Genei which uses AI to generate any type of text-based content.
Details🔍: Genei can be a huge asset for your business. Here are a few ways you can use it to benefit your business:
Use Genei to create high-quality content. The AI-powered tool can generate content that is error-free and engaging. This can help you save time and money, as you won't need to hire an in-house content creator.
Apply Genei to produce targeted content. This can help you reach a wider audience and improve your sales.
Deploy Genei to deliver personalized content catered to the needs of each individual user. This can help you build a strong relationship with your customers and improve customer loyalty.
Moreover, it has abilities to annotate articles, add tags, and collect separate tasks into projects.
Pricing💲: The subscription to the service starts at £3.99 per month.
Qopywriter.ai: Unbroken Content Production

What you get🎁: In a few clicks, you can create plagiarism-free articles, blogs, posts, and more by utilizing advanced hierarchical learning algorithms and techniques.
Details🔍: Qopywriter contributes to increased work productivity by saving time through the automation of text generation. This means that you can spend more time focusing on other tasks that are more important.
In this tool, a text planner combines the strengths of the AI-planning and the benefits of the template-based layout.
It enables users to generate personalized emails, blog articles, product descriptions, and ads in seconds using the power of AI.
To create an engine-friendly article, users need to log in to their Qopywriter.ai account and click the 'Generate' button.
Pricing💲: On a Lite Plan, it is $9 per month with access to 30 credits for all types of content.
Hypotenuse: AI Writing, Editing, Proofreading

What you get🎁: With Hypotenuse AI, you can generate high-quality content for marketing campaigns or e-commerce sites ( blog articles, ad copy, product descriptions, Instagram captions, and more).
Details🔍: For successful production, users can apply features offered by Hypotenuse with generosity. Aside from blogging tools, it delivers freestyle writing, headline analysis, and proofreading.
Moreover, the application offers features for users to take advantage of including:
content optimization
plagiarism checking
creating SEO-friendly content
integration with Shopify
Pricing💲: The Starter plan costs $29 per month and includes 75 credits for content in 20 languages.
Sassbook: Automated Content Production

What you get🎁: Using state-of-the-art AI technologies, Sassbook automates significant portions of content production workflows to improve content creation and consumption experience.
Details🔍: Sassbook AI software combines natural language processing, deep learning, and AI algorithms for content writing. Using your own prompts, you can quickly produce appealing content. The software functionality enables users to produce unique text content with:
engaging headlines
captivating titles
high-quality taglines
best meta descriptions.
Who can benefit from using this software? Bloggers, digital marketers, journalists, students, storytellers, and general users of email or social media users.
Pricing💲: The cost of service is $32.5 per month.
Zyro: AI-Powered Branding

What you get🎁: With Zyro AI writer, you can create content for your website or online store in a couple of clicks. The copy users get will be SEO-friendly and tailored to the brand.
Details🔍: Zyro can be a great assistant in producing content by categories that include beauty, restaurants, sports, music. events, etc.
After selecting a category, users enter prompts and get up to 7 results of the text related to the picked topic. Zyro features:
branding tools based on artificial intelligence
over 100 templates for creating customized content
tools for producing SEO-optimized content.
Pricing💲: Access to the AI content generator feature is free.
Bonus
EmojiAI: Add relevant emojis to the text
It can help you to be more creative and visually appealing with your text. This is because they can provide you with a range of different emojis to choose from when you are creating text.
Smodin: Rewrite and check for plagiarism
This tool can enhance your writing experience by utilizing a simple rewriting tool and plagiarism checker.
It is a resource for generating random stories and facilitating content and script creation.
The Future of AI Text Generators
The future of AI text generators is shrouded in potential but fraught with uncertainty. While many experts believe that AI will eventually be able to generate texts that are indistinguishable from those written by humans, others are concerned about the likelihood of misuse and abuse of this technology🤔
On the one hand, AI text generators could be used to create realistic and compelling works of fiction, or to generate news articles and other forms of content that are currently too time-consuming or expensive for humans to produce. On the other hand, there is a risk that AI text generators could be used to create fake news or to spread misinformation.
It is clear that the future of AI text generators is both exciting and uncertain. As the technology continues to develop, it will be important to monitor the potential uses and abuses of this powerful tool.