15 AI Tools to Improve Your Productivity
Artificial Intelligence (AI) is now a common term in business, and for good reason! With the help of AI, we can improve our productivity, boost our efficiency and make processes more scalable. In this article, we have rounded up 15 of the best AI tools you can start using today.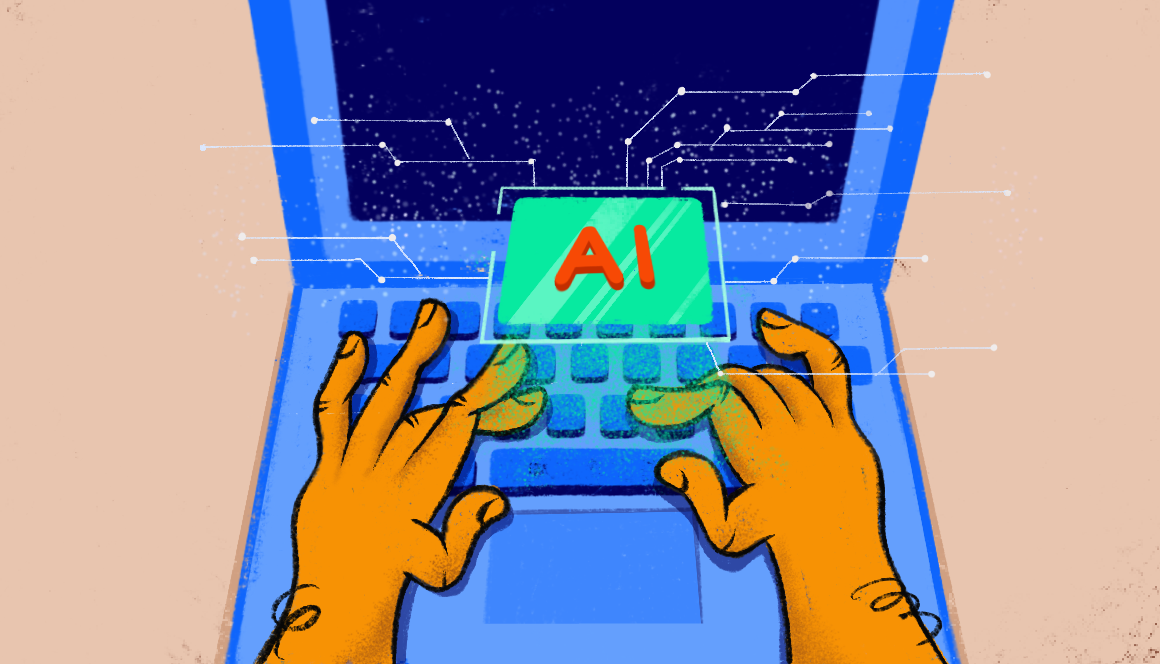 The history of AI dates back to 1956 when John McCarthy hosted the first academic conference on the subject.
Since then AI development has naturally leaped forward and come to the status of the most important news of 2022.
According to Fast Company authors who decided to demystify the definitions related to artificial intelligence:
AI... broadly refers to the idea of computers that can learn and make decisions in a human-like way.
AI has already become a valuable tool in helping businesses increase efficiency and reduce costs.
Judging by how often we see AI being predicted as a dominating trend in marketing and the workplace, AI tools are our new seat of knowledge that can benefit workers across industries.
Benefits of using AI tools
In marketing, AI can be used to analyze customer data and identify trends. It can also be used to target potential customers and create marketing strategies that are tailored to their interests and needs.
Content marketing, in particular, is predicted to benefit most from embracing AI:
Content marketing in 2023 will be shaped by two trends: the growth of AI and the emergence of behavioral science. AI will crunch reams of data to quickly determine who to target and where/when to find them.
AI is also being utilized in the workplace to help automate mundane tasks, such as data entry and analysis. AI is also being used to facilitate decision-making, which saves businesses time and resources. This can help increase productivity, boost motivation, and enhance the work experience.
Bottom Line: AI tools can automate mundane and repetitive tasks, helping to free up staff time for more value-adding activities. They can also help reduce human error and ensure accuracy.
Besides, AI-powered apps can also provide insights and analytical conclusions to assist businesses in decision-making. As May Habib noted:
AI is soon going to be mission-critical to staying competitive.
Hence, implementing AI tools can become a long-term source of competitive advantage. Its data-driven approach enables you to learn more quickly than your competitors, and, thus, empathize with customers more than your competition.
Below, you will find a list of the top 15 AI tools for productivity that streamline knowledge workers' tasks.

Nichesss: High Quality AI Copywriting
It's an AI-powered writer that uses GPT-3 technology to produce content such as business ideas, marketing copy, social media posts, etc.
It means you save tons of time on producing:
marketing copies
brainstorming for new ideas
formatting newsletters and email subject lines
Instagram posts and Twitter tweets.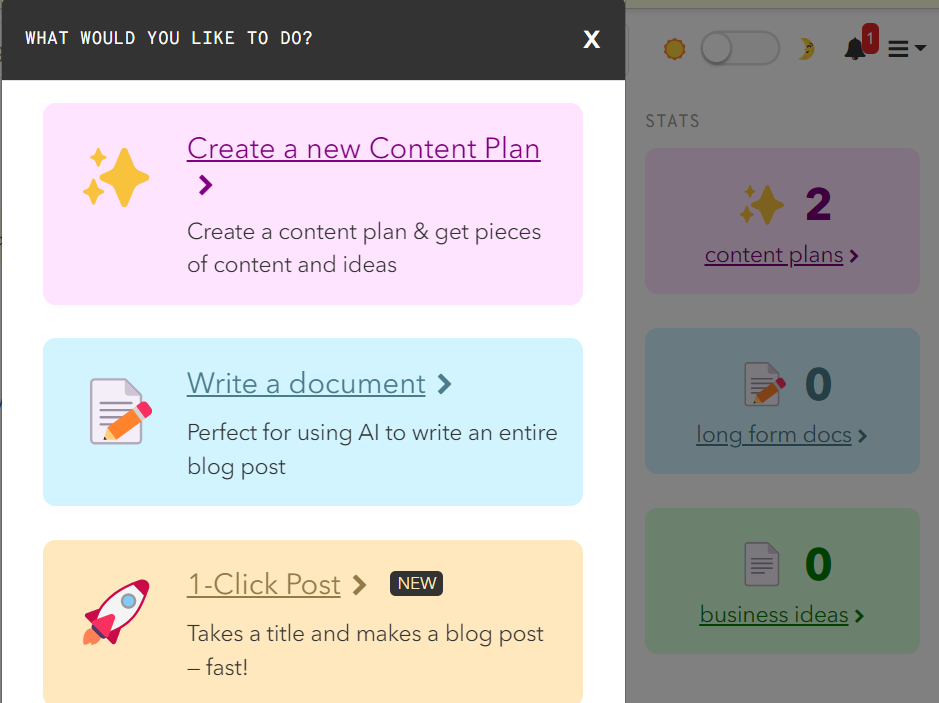 What Nichesss features
Blog tools
Module for creating a marketing plan
Feedback posts and comments
Ad copy generation (ideally suits Facebook ads format)
Product tools for generating market-fit product and service descriptions
Business idea generator based on processing short quizzes offered to users.
Overall, it offers 162 tools for creating a smooth writing experience. The list of tools ranges from the generator of a company bio to hacker news and Instagram caption.
Here's where it is useful: Content Marketing, Email Marketing, Newsletter Building, Copywriting
Pricing: After a free trial, users can enjoy a basic plan for $19/month.

ChatGPT: AI Sensation
Despite being called mostly a meme machine, ChatGPT introduced by OpenAI became a sensation, which attracted over 1 million users 5 days after its launch.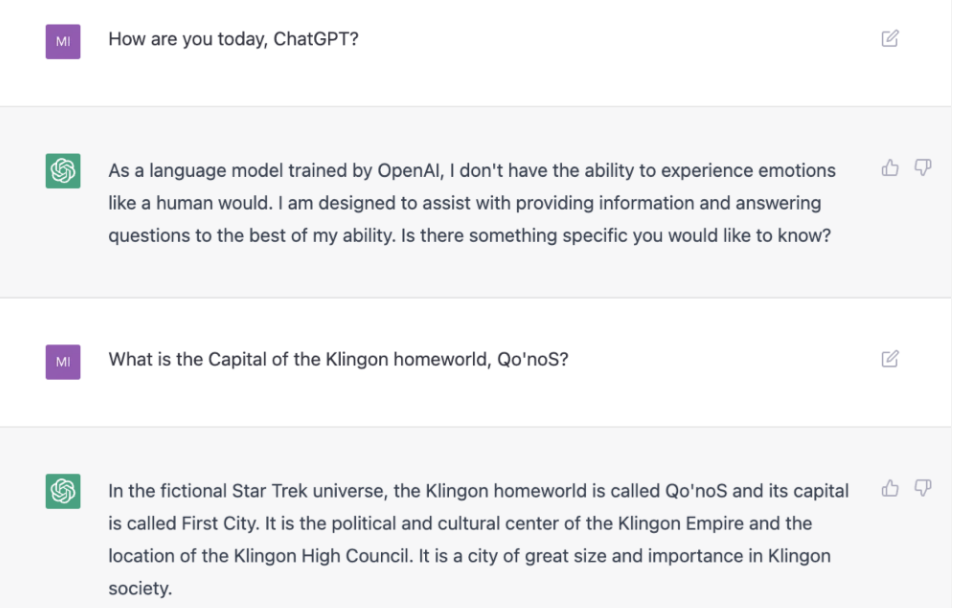 What CHatGPT features
In addition to generating witticisms and jokes, the program can also work:
keeping a conversation
define terms
write a computer code
produce image-based content
compose poems.
It is also capable of predicting medical diagnoses, creating interactive games, and explaining scientific concepts on a variety of levels. See an amazing collection of prompts here.
Here's where it is useful: Development, Writing, Idea Management
Pricing: Free
Related Reads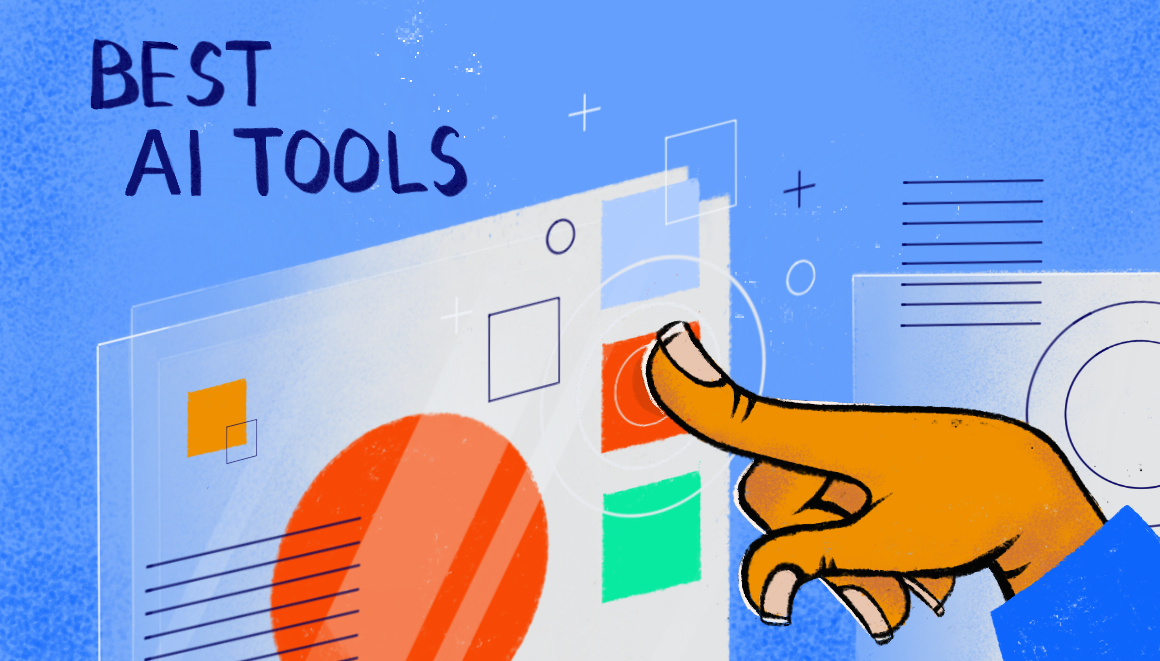 Quillbot: Instant Paraphraser
Quillbot is one of the best essay checkers and paraphrasing tools available as an app and Chrome extension. Its primary goal is to assist users in quickly and accurately rewriting sentences and paragraphs.
This software is ideal for marketers, marketing writers, and product managers.

What Quillbot features
Due to its ability to paraphrase content by enhancing vocabulary and offering lots of synonyms, it can considerably reduce writing time.
It's worth noting that a nice use of AI is offered by the free version of this tool.
Moreover, you won't have to buy multiple tools since its functionality covers various styles (shortened, expended, simplified, etc.) of paraphrasing.
Here's where it is useful: Social Media Marketing, Product Marketing
Pricing: Free with word limits, access unlimited starts at $4.95/month

Upword: Innovative Summarizer
The best strategy for toeing the valley and catching the industry news at best is to deploy summarizers that would pack the latest information and enable you to keep up with the trends and not miss important breakthroughs.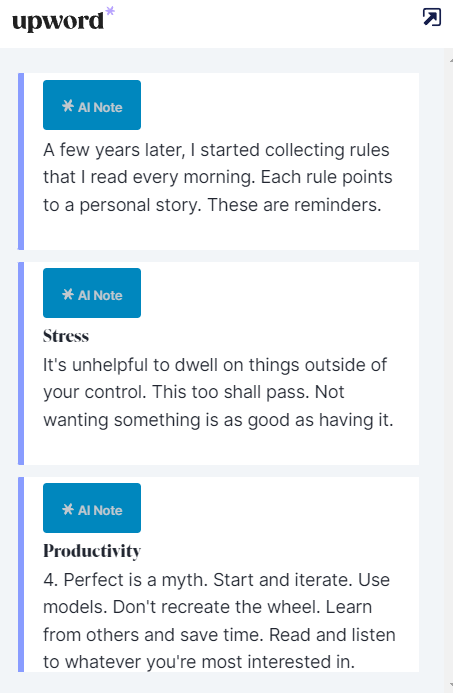 What Upword features
This effective text summarizer lets you adjust the length and tone to fit your audience's tastes.
It prevents overcomplication of the language. It also analyzes articles and posts to identify their core ideas.
Summaries that Upword creates can be read or listened to.
It offers various options to make formatting, organizing, and syncing your notes easier than ever.
Here's where it is useful: Research, Analysis
Pricing: Free Trial, for more pricing detail, contact the vendor

Consensus: Turbocharged Research
Consensus.AI is a search engine that uses AI to extract and distill findings directly from scientific research.
With Consensus, you can find answers to scientific research questions using artificial intelligence and get extracts from the most relevant sources.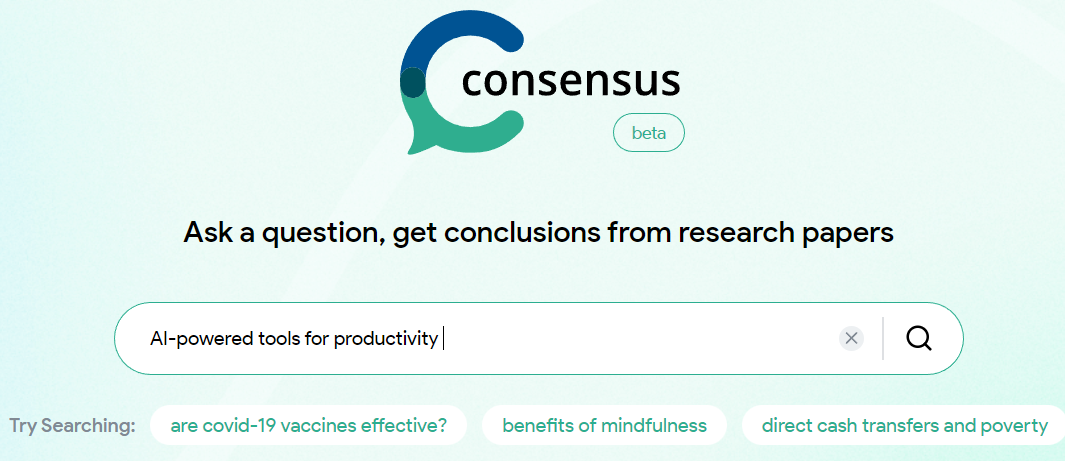 What Consensus features
A range of popular journals and researchers are available in Consensus, including over 400 million scholarly documents.
Consensus AI is based on interdependence using advanced technology, such as the Sentient Network and Consensus Platform for improved filing and streamlined indexing.
It produces hundreds of scientifically-based answers to your query in seconds.
Here's where it is useful: Research, Analysis
Pricing: Free

DALL-E2: Art Creator
It creates astonishing photorealistic content. A text description can be used as the basis for creating original, realistic images and art. It can do a lot, and there are several ways in which it can combine concepts, attributes, and styles.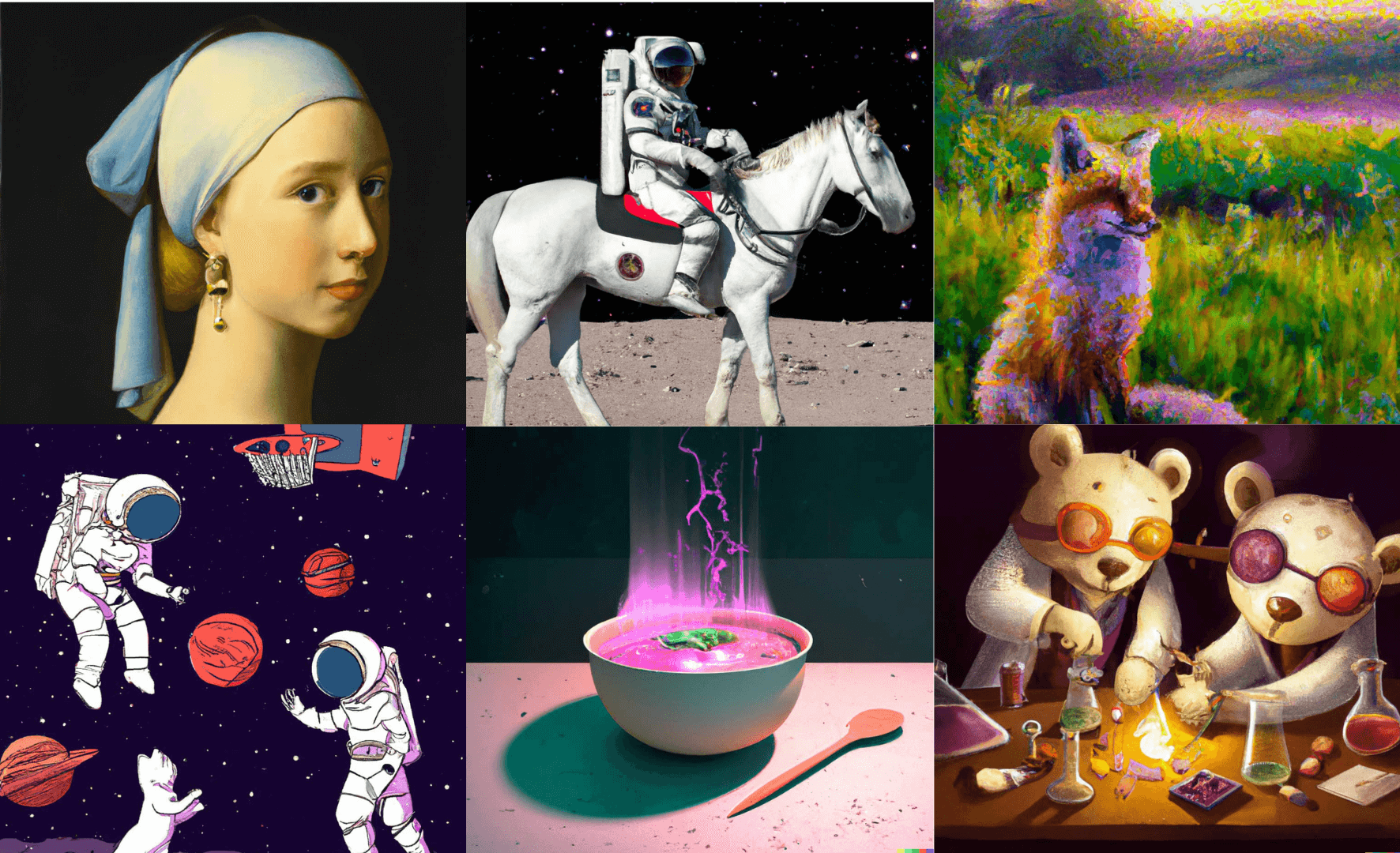 What DALL-E2 features
By recognizing certain characteristics of the image, it gradually transforms a pattern of random dots into a picture by using a technique called "diffusion."
It produces visuals that feature shadows, reflections, and various textures.
Through the use of neural networks, DALL-E2 can produce creative, realistic images and art based on a simple language description.
Diffusion models are trained on distorted images containing random pixels.
Besides, you can define quality and aspect ratio, or choose the model and guidance scale of image production.
There is also a search engine, MidJourney, where users can enter any phrase and see related prompts.
To see more examples, you can explore its Reddit community which reaches over 118000 members.
Here's where it is useful: Design, Content Marketing
Pricing: Free for 200 images in the first month.
Bonus: Arthub.ai is a platform that introduces a community of AI art fans that share their creations and a library of prompts.

Remini: Photo and Video Editor
Various issues such as discoloration, scratches, blurry profiles, untidy backgrounds, etc., make images less than acceptable. But with Remini, it is easy to address these issues instantly. Over 100 million photos have been revitalized using this app's AI technology.
What Remini features
It's a photo and video editing app that performs best at enhancing low-resolution photos, specifically faces, with artificial intelligence.
The AI technology detects facial details and reconstructs them with a stunning degree of sharpness and accuracy.
It can unblur, restore, and enhance any image.
Aside from the web version, it's available in Google Play and Apple App Store.
Here's where it is useful: Design, Content Marketing
Pricing: Subscription is $4.99 monthly.

Mage: AI-powered Data Steamliner
With Mage, you can build data pipelines easily with a custom notebook interface. It is an open-source AI tool for developers.
Making predictions based on AI and data is the purpose of this tool. It can be used to predict churn prevention, recommend products, calculate customer lifetime value, and forecast sales.
What Mage features
It was built specifically for running data-intensive workflows by providing suggestions on how to improve data quality and an in-depth explanation of metrics to help users better understand the AI model.
It also offers real-time predictions with a few lines of code.
More use cases include picking the most profitable customers for your product, finding the best bundles of the products, and identifying the optimal channels.
Here's where it is useful: Sales, Marketing
Pricing: In addition to 70+ built-in classification elements, the free plan supports up to five custom elements.

Fyle: Best Expense Manager
You should consider Fyle if you want to manage expenses with AI. You can download the AI assistant for iOS, Android, and desktop.
Google G Suite and Microsoft 365 are directly integrated with this app, making it one of the top apps for intelligent expense management.
What Fyle features
Its functionality allows:
To manage expenses
To organize approvals
To analyze data to make informed decisions.
To extract data in actual time
To integrate with accounting software such as QuickBooks Online, NetSuite, and Sage Intacct.
To keep track of accounting policies.
Here's where it is useful: Expense Management, Project Planning, and Project Review
Pricing: On a Standard Plan, it is $4.99 per active user per month

beautiful.ai: Your Presentation Kit
beautiful.ai is an awesome presentation maker that makes it simple to create a stunning presentation in minutes!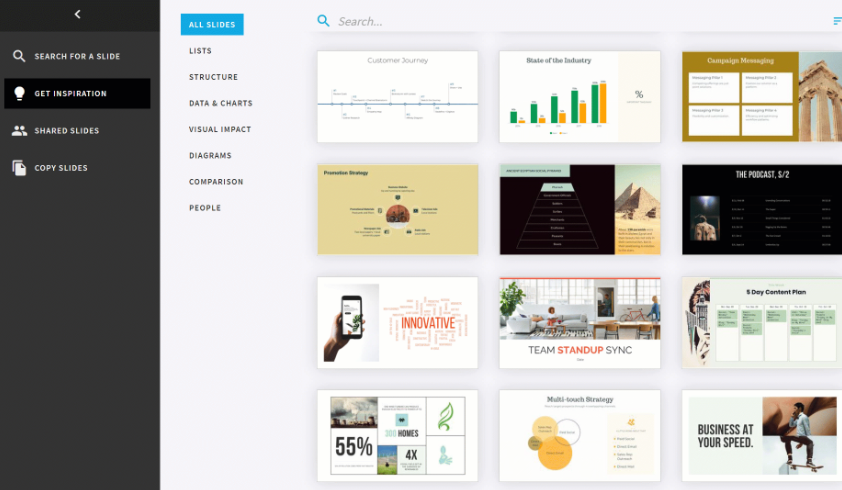 What beautiful.ai features
It's got fonts in its library, or you can import your own fonts from Typekit.
It's so easy to use - just drag and drop your images, add text with the simple editor, then export to PDF or PowerPoint with one click!
You don't have to worry about designs: it's got a library of templates and layouts, plus you can use your own design elements from Photoshop or Sketch if you want.
Here's where it is useful: Project Management, Product Management, Marketing
Pricing: The pricing for Beautiful.ai is based on the number of users and the features needed. The basic plan starts at $9 per user per month, while the Pro plan starts at $19 per user per month. The Enterprise plan is available for custom pricing.

Salesforce Einstein: Streamlined Business
Einstein AI is powered by machine learning, natural language processing, and computer vision.
Its deeply engaging AI-based functionality can empower everyone in the workforce by providing analytics solutions that help get better business insights out of your data.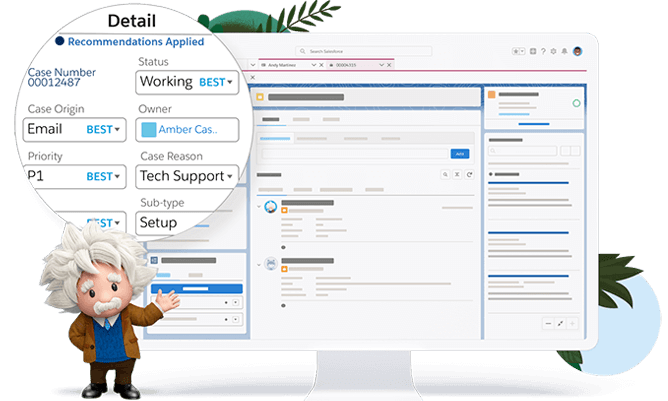 What Salesforce Einstein features
you can build custom predictions and recommendations with clicks, embed predictive insights into any record or in any app, and operationalize AI by adding it to workflows and business processes.
Einstein boosts productivity, encourages empathy in customer conversations, and enhances customer experiences. It features:
Lead scoring
Insight reports
Activity monitoring
Full-scale integrations.
Here's where it is useful: Sales, Marketing, Data Analysis, Advertising
Pricing: $ 75 per user per month

Fireflies: Automated Meeting Notes
AI can also be used for predictive analytics, allowing businesses to anticipate customer needs and make decisions based on data-driven insights.
This AI tool can be used to automate processes, foster creativity, and help with decision-making, providing insight into customer trends and preferences.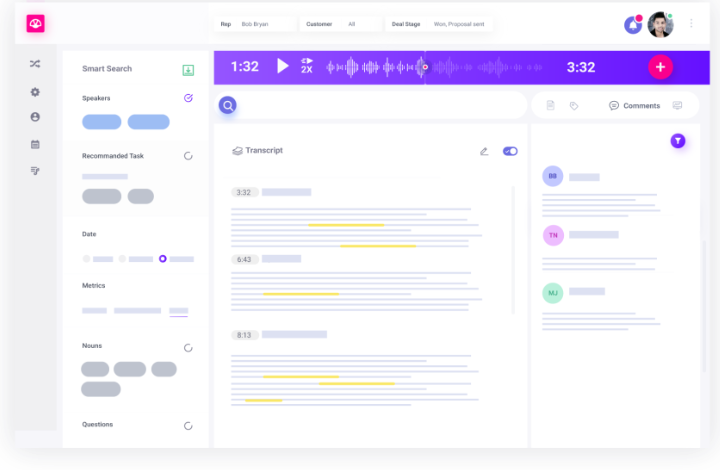 What Fireflies features
This tool records, transcribes, searches, and analyzes voice conversations for your team.
Its functionality enables users to auto-log notes and transcript them, which considerably speeds up workflow.
For users' convenience, it integrates with Zoom, Teams, Skype, and other popular services and apps.
Here's where it is useful: Team Management, Schedule Management
Pricing: Fireflies offers different pricing plans for its services. The Free tier is $0 while the Pro tier, with its unlimited transcription credits for individuals and small teams, is $10 per month per user.

IBM Watson: Accelerated Advertising
This widely recognized leading app based on IBM Cloud offers a powerful analytics engine as well as excellent natural language querying capabilities. The answers to queries are supplied along with examples of relevant data sets, which makes this tool irreplaceable in sales and advertising.

What IBM Watson features
Using IBM Watson, you can access massive amounts of data and information, which is potentially boosting your productivity.
Users can configure types of data visualization to increase the effectiveness of data analysis and the accuracy of forecasts.
It allows you to identify patterns and correlations you may not have noticed at first, and unlock insights and recommendations to guide you in reaching more informed decisions.
Here's where it is useful: Sales, Marketing
Pricing: Various free editions with limited features are available, including a free trial. The monthly cost for the Professional edition is $80 per user.

Adobe Sensei: Automation Solutions for Business Professionals
Adobe Sensei is Adobe's artificial intelligence tool that integrates with Adobe software and provides intelligence for Adobe Experience Platform.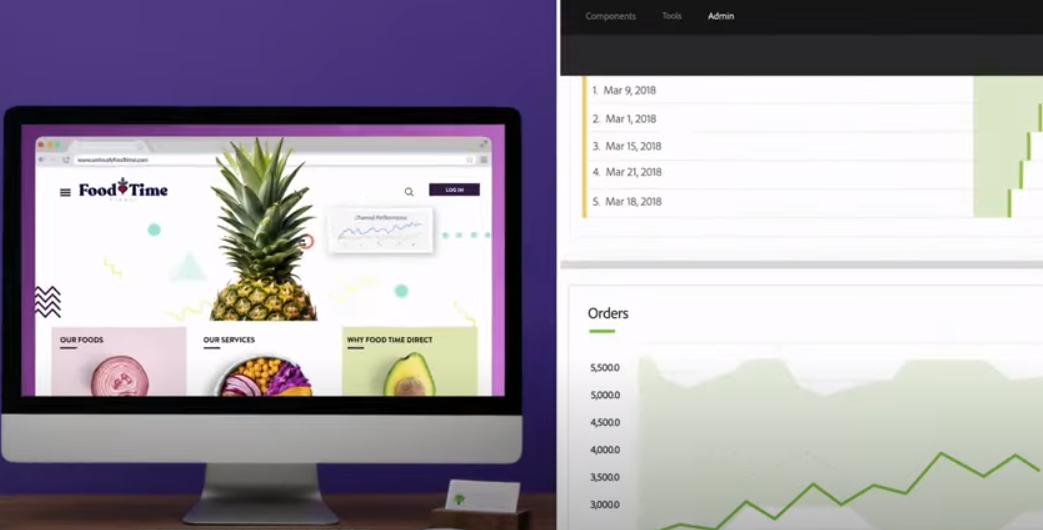 What Adobe Sensei features
As part of Adobe Experience Platform, Sensei provides automation and analytics solutions for businesses.
It offers features to help users level up in a creative AI career and is built into many Adobe programs, such as Photoshop, Lightroom, and Premiere Pro
Sensei technology automates mundane tasks, analyzes and predicts customer needs
It provides AI-powered service to users in real time as they work on the Adobe Experience Platform.
Through delivering deeper analytics of content and user behavior, users get an enhanced personalized experience.
Here's where it is useful: Team Management, Business Intelligence
Pricing: Adobe Sensei pricing isn't publicly available and must be requested directly from the vendor.

IPSost Amelia: State-of-the-art Chatbot
It's one of the best AI tools on the market in the enterprise category delivering solutions for IT and HR services, and customer care.
It is the best tool for:
upscaling administrative operations to a new level
increase in business productivity.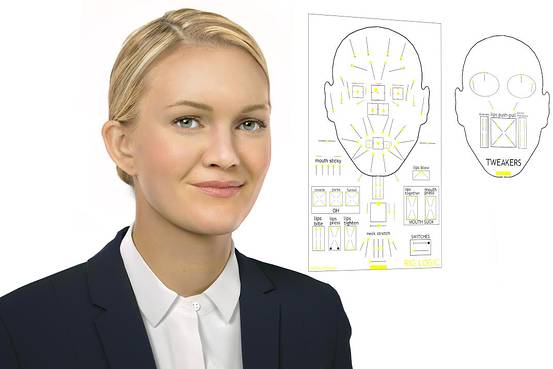 What IPSoft Amelia features
It provides storage networking, virtualization, and service design.
Its conversational functional training helps create the best intelligent customer agents, which makes a positive impact on the optimization of customer support service
To make better decisions, it relies on advanced analytics like deep learning through an assessment of substantial amounts of data.
It also provides features such as Mercer Mettl 360View for an additional price.
Here's where it is useful: Customer Support, Sales, HR Services
Pricing: To get pricing details per feature, customers need to contact a vendor.
Customers.ai is a powerful customer data platform that uses AI and machine learning to provide businesses with valuable insights to improve their customer engagement and retention. With a unified customer view, businesses can optimize their marketing campaigns and increase customer lifetime value. Suitable for businesses of all sizes, Customers.ai helps deliver personalized experiences and enhance customer relationships.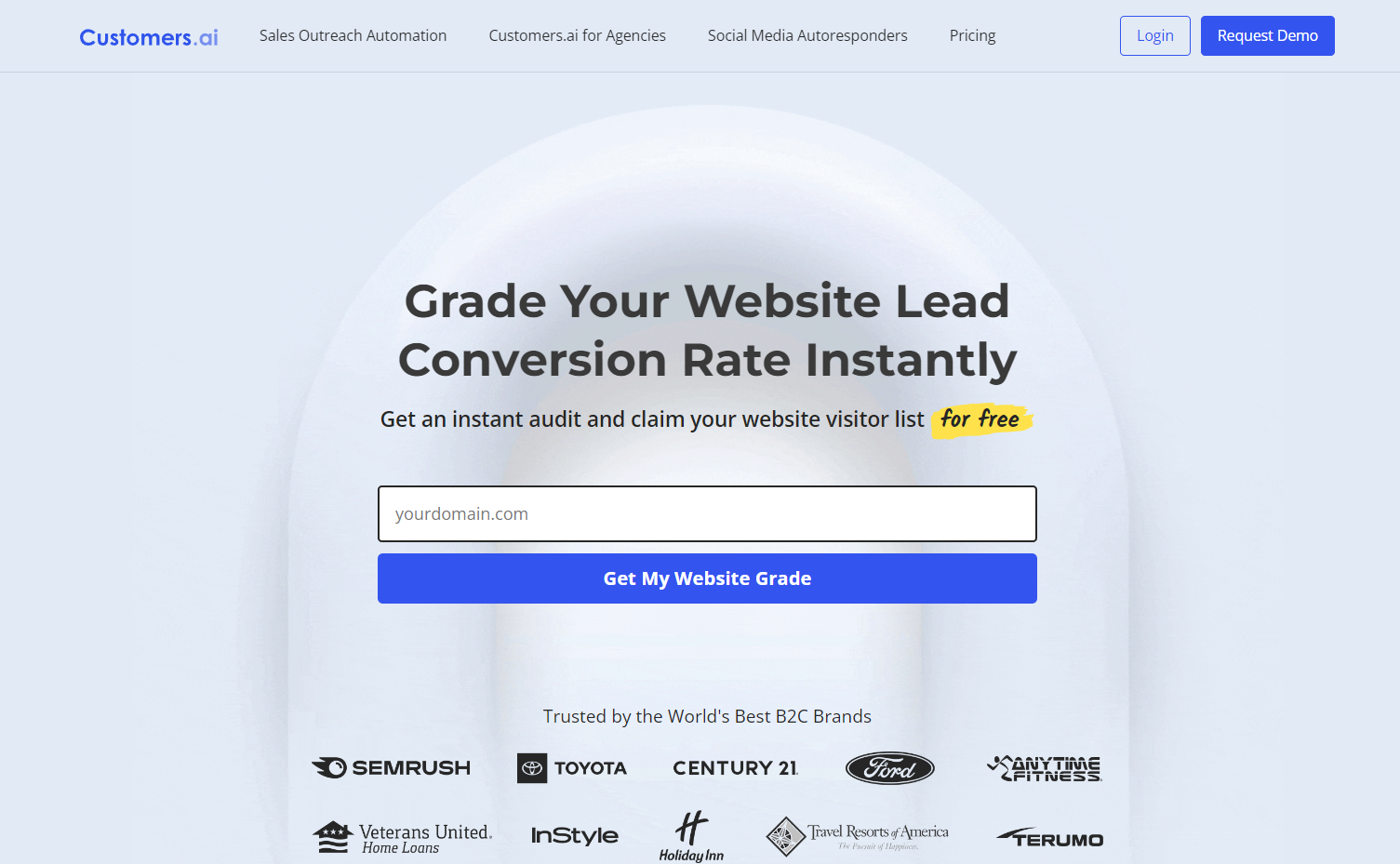 What customers.ai features
It consolidates customer data from various sources to provide businesses with a complete and accurate view of their customers, enabling them to make informed decisions and create personalized experiences.
The platform uses AI and machine learning algorithms to analyze customer data and generate insights, allowing businesses to identify patterns, trends, and customer behaviors that can improve their marketing and retention strategies.
It provides businesses with customizable dashboards that allow them to visualize and track their key metrics, making it easier for them to monitor their performance and make data-driven decisions.
Here's where it is useful: Sales, Marketing
Pricing: It offers different pricing plans. Free for up to 50 total leads. Starter plan at 200/month and Pro plan at $499/month.
Bonus: TMetric Work Time Manager

Though not AI-based, TMetric time tracking is a worthy addition to your productivity stack. It is a timekeeping and billing software built around the belief that simple is smart.
It provides users with time tracking automated in a timeline and its clean design makes complex work processes clear, confused priorities removed, and stress and anxiety reduced.
What TMetric features
Its functionality includes:
Here's where it is useful: Team Management, Business Intelligence, Onsite and Remote Workforce Management
Pricing: Free for a team of up to 5.
This time tracking tool is available on iOS, Android, web, and desktop versions.
Conclusion

Recently, artificial intelligence (AI) has become a major topic of discussion at work. At the same time, artificial intelligence is making its way into our everyday lives. Moreover, it is transforming the way we conduct business rapidly.
AI tools are becoming increasingly popular because of their ability to automate mundane tasks, which can help businesses improve customer experiences and increase conversions.
In particular, artificial intelligence tools can increase productivity, improve accuracy, reduce costs, and make scalability easier, among other benefits.
If you try tools from the list in this post, you will be able to increase your productivity and achieve your goals faster.