12 Productivity Tools For Designers And More
The best way to empower designers' work is to apply productivity tools that cater to the specific needs of designer teams. Read on to know what apps assist in organizing designer projects and fostering designer creativity and efficiency within the workflow.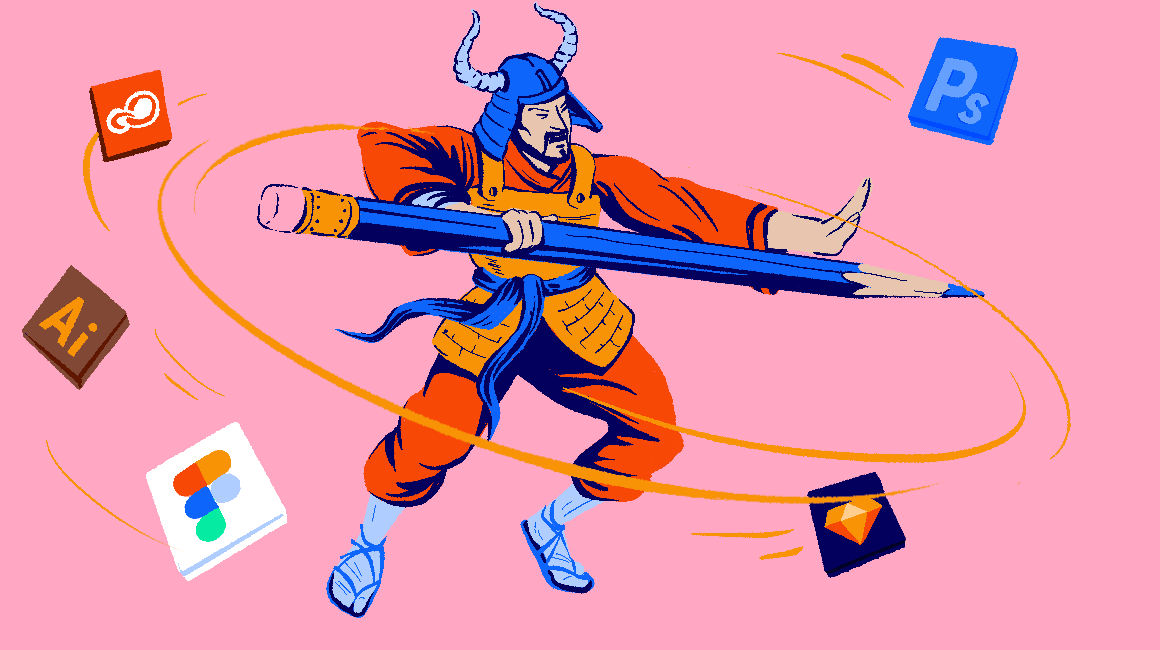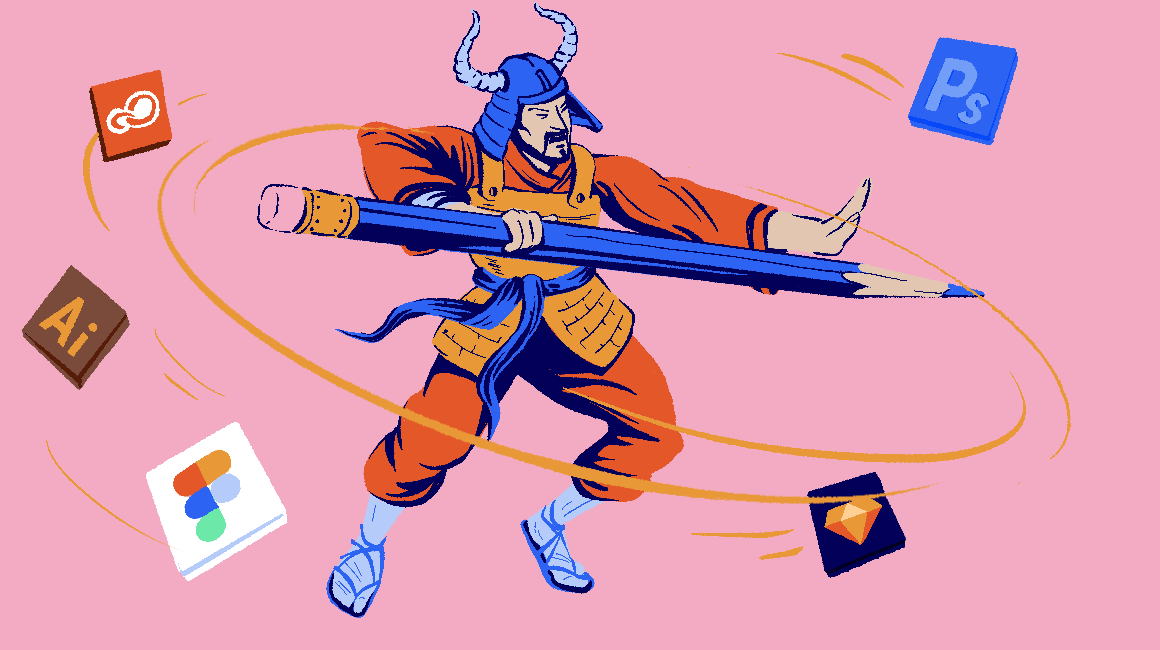 In a new report by Grand View Research, the growth calculations expected by 2027 for productivity software sector points to $103 billion. It implies the huge choice of productivity tools for all categories of knowledge workers including tools for designers.
As a side note, we believe that setting rigid metrics for designer productivity could be a back firing strategy.
Rather, the approach one needs to take should include the creation of the workspace tailored to designers' expectations. This way, performance indicators are unobtrusively building in and benefit your designer team.
To experience the best productivity apps for designers, scroll down for info on tool affordability and the functionality catering to the needs of designer work including:
collaboration facilitation
invoicing for design projects
communication options
project management features.
TMetric: Free Time Tracking App for all Kinds of Design Projects & Tasks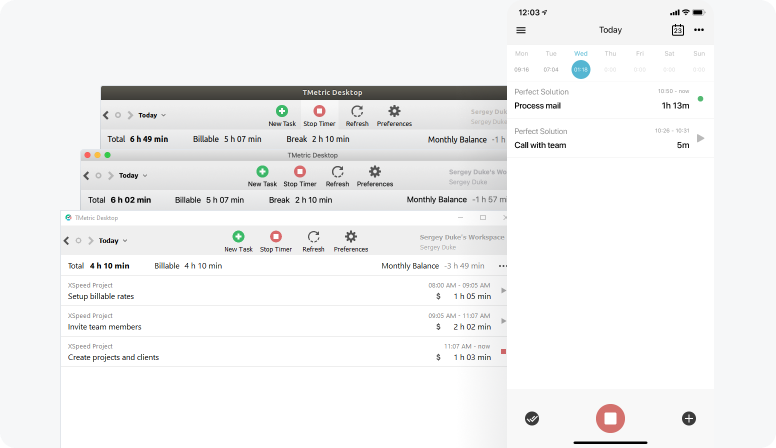 Productivity is not built around maximizing hours input. It is about performing meaningful work and eliminating decision fatigue that too many admin tasks can induce.
For building a routine that allows designers to forget about calculations, minimize mundane tasks of low value, and sync allocation and consumption of their time with precision, there is TMetric.
How it makes us productive 📊🌱: It allows you to create an easy-to-follow schedule, group tasks, estimate project budgets,, and block distractions. Besides, it will save designer teams from missing, conflicting or confusing information on time metrics as its functionality includes options for:
How much it is 🤑: TMetric time tracking service is free for up to 5 member designer teams. To add the advanced features to the time saving designer workflow, the cost per user will be $5 per month.
What you get 🌟💡: Time-saving on admin tasks and additional time tracking functionality including billing and integrations at an affordable price.
Discord: Communication Flow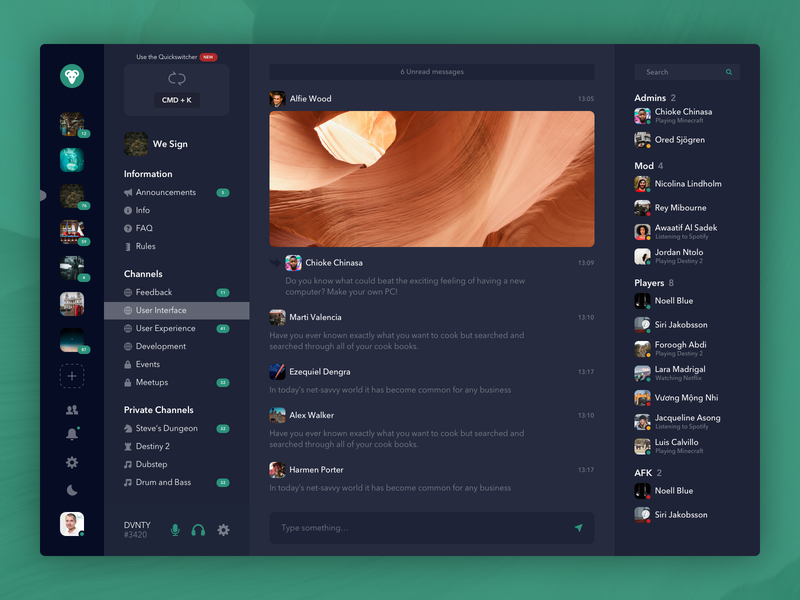 Running the risk of missing design details can cause chaos, which brings the question of communication into the spotlight, especially with hybrid work becoming a probable scenario in post-pandemic.
Discord is a leader among communication tools. Though it is widely known as a chatting app for gamers, now this is a tool loved by all kinds of teams.
How it makes us productive 📊🌱: Discord offers lots of servers for graphic designers, 3D artists and illustrators shaping the highly dynamic community of professionals (for instance, on the DesignDrop server, there are over 21,000 participants).
How much it is 🤑: Discord is a free app. In case you need to unlock the extra functionality, there is Discord Nitro Classic for just $5 per month.
What you get 🌟💡: Getting access to a high-quality communication tool and automatic membership in the big professional community.
Figma: Your Perfection In UI Design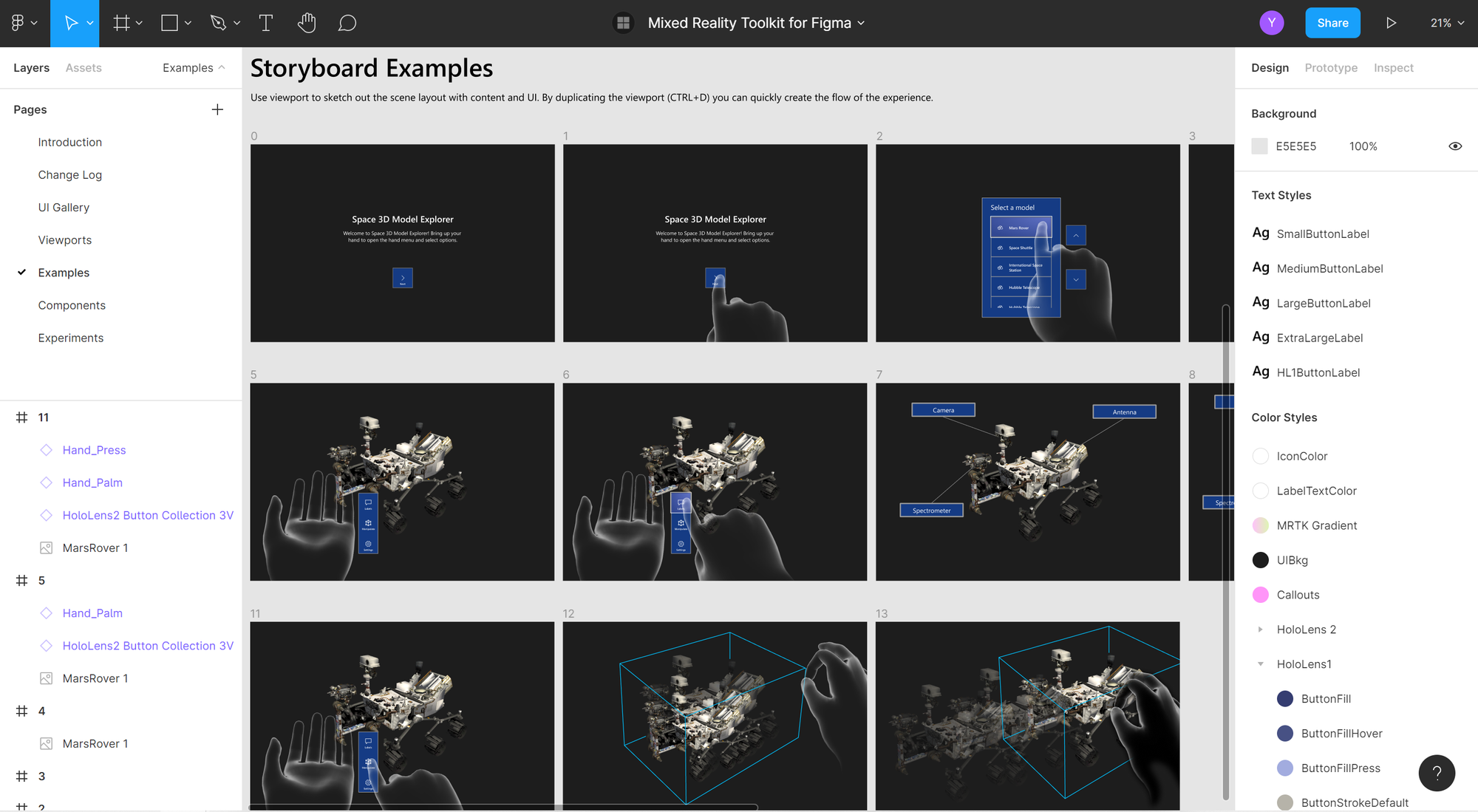 Being one of the most dynamic tools when it comes to the improvement of the user experience, Figma requires no introductions. It has become a digital hub for designers since it empowers designer team members to collaborate on a project in real time.
How it makes us productive 📊🌱: With the capability for automating layouts, it promises less manual work in resizing. Aside from full access to design libraries, it features an efficient design system, file storage, and versioning options. It does not demand any learning curve, and as a beginner, you will have no difficulty in understanding its functionality.
How much it is 🤑: It has a free Starter plan that you can sign up for 1 team project. The Professional plan starts at $12 per editor per month.
What you get 🌟💡: Designers get a tool that lets dive into the unbroken design process and plan your project from start to finish in one place.
Canva: Logo Making Templates

Canva is an example of a one-fits-all design tool that lets make impeccable designs and foster the creativity of the designer team without stretching yourself thin. Its drag-and-drop functionality will facilitate the performance of any task and project. Aside from layouts, business cards, and presentations, it features logo-making capabilities.
How it makes us productive 📊🌱: With Canva templates, users can customize any component by editing it or removing it from the canvas. The template is an ideal kickstart point for logo making process.
How much it is 🤑: There are free logo-making templates (built around initials, podcasts, milestone announcements, etc.). Additionally, a great number of logos are available on the professional plan that starts at $1.99 per user per month.
What you get 🌟💡: Access to an unobtrusive online graphic design tool that, among diverse project performance offers, will assist in smooth logo making as well.
Fontshare: Making Fonts Instantly Accessible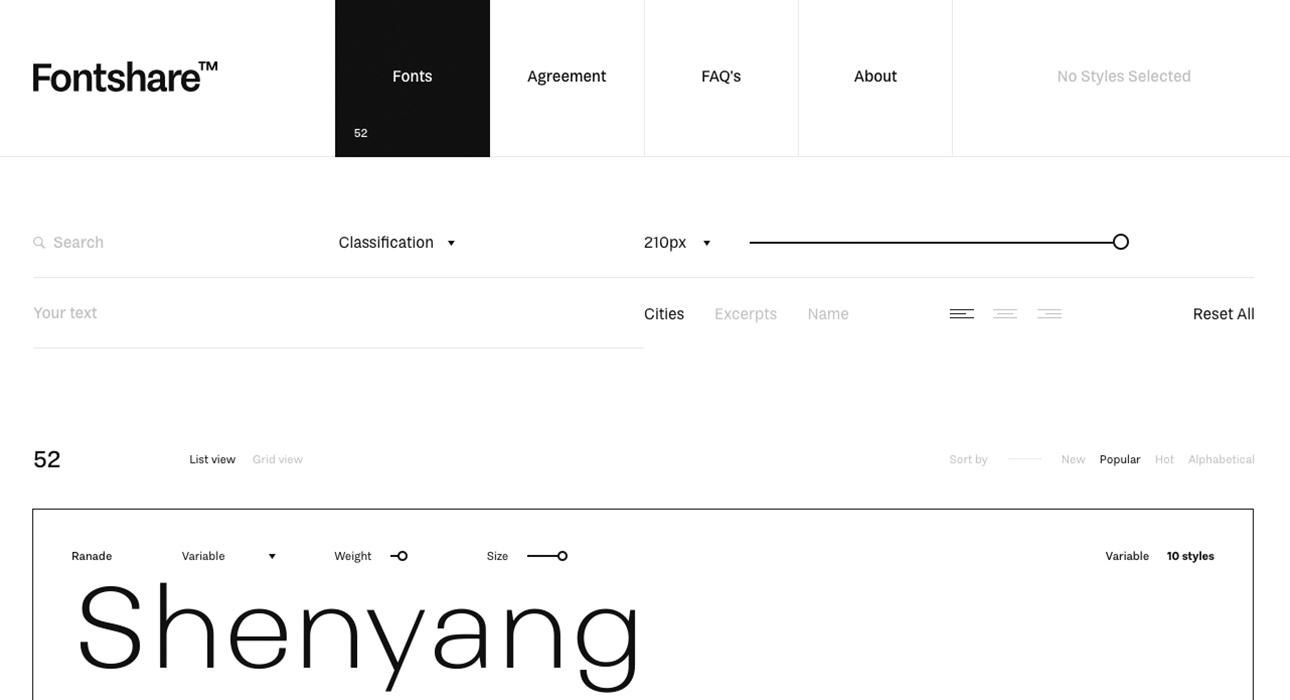 Fontshare is a free font app from the ITF (Indian Type Foundry). It's a great collection of fonts for professional designers that unlocks all the possibilities of typographic fun by fostering creativity. The licensed service is available for personal and commercial use.
How it makes us productive 📊🌱: There are 50 typefaces to choose from on the site. Though it has fewer fonts than, for example, Google Fonts, the Fontshare app delivers superb font quality and creates an amazing user experience in design work.
How much it is 🤑: It is free.
What you get 🌟💡: It provides multiple options for searching and creating texts, a list of views, and a sample for editing your text. Additionally, there is a type of layout tester.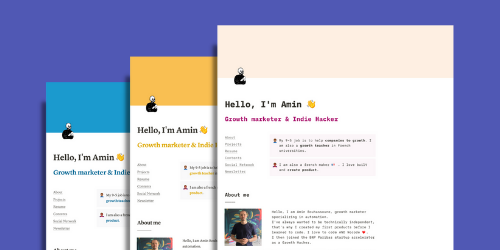 Building the portfolio around top projects is not only an effective strategy for presentation but also for the definition of the principles a designer follows in their career and collaboration. The designer portfolio made with Notion can be the best recommendation. It allows us to take a minimalistic yet professional approach to self-promotion.
How it makes us productive 📊🌱: It assists in creating a neat and applicable portfolio with a focus on accomplishments relevant to the design industry. Aside from including embedded forms and directing viewers to social network accounts, designers get multiple options for showcasing their best projects.
How much it is 🤑: from $9 per template that will be available to Notion users regardless of their free or pro plan user status.
What you get 🌟💡: Creating a portfolio that is easy to navigate while introducing you to the viewer in a professional way.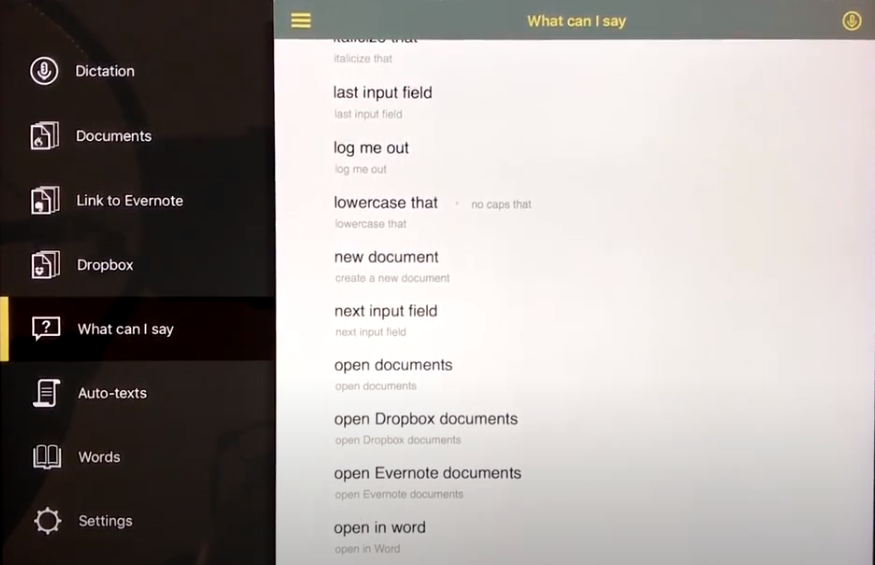 When designing with constraints on time, the best time-saving trick is to eliminate mundane tasks. This way, professionals get more room for practicing self-reflection and building a more productive schedule. One of the apps with wide time-saving functionality is Dragon Anywhere.
How it makes us productive 📊🌱: It is an accurate dictation app that is available in English, French, and German. Additionally, you can customize the list of words the app must recognize. It supports multiple file formats for sharing.
How much it is 🤑: It is $14.99 per month after a week of free trial.
What you get 🌟💡: Instant access to dictation and transcription service.
Peloton: The App For Workouts and Mental Wellbeing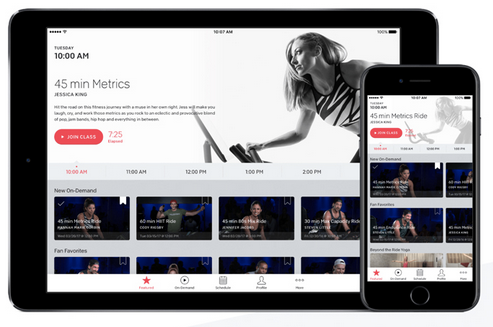 It is a well-known leader in the market of virtual workout apps that offer everything for strength training, yoga excellence, meditation, running, and stretching. The star status coaches will be supporting you on the journey of cultivating your artistry through self-discovery.
How it makes us productive 📊🌱: It is a stated fact that stretching your limits when exercising activities requiring excessive mental efforts can cause burnout and hinder creativity. One of the best solutions for maintaining mental well-being is taking breaks and, most importantly, taking them right.
How much it is 🤑: $12.99 per month after 30 days of free trial
What you get 🌟💡: Incorporating physical activity and meditation practice in the designer's routine with applying Peloton means taking a productive and proactive approach to preventing exhaustion.
If you are into exploring apps with the similar functionality, there are plenty of alternatives benefitting mental and physical wellbeing described in detail here.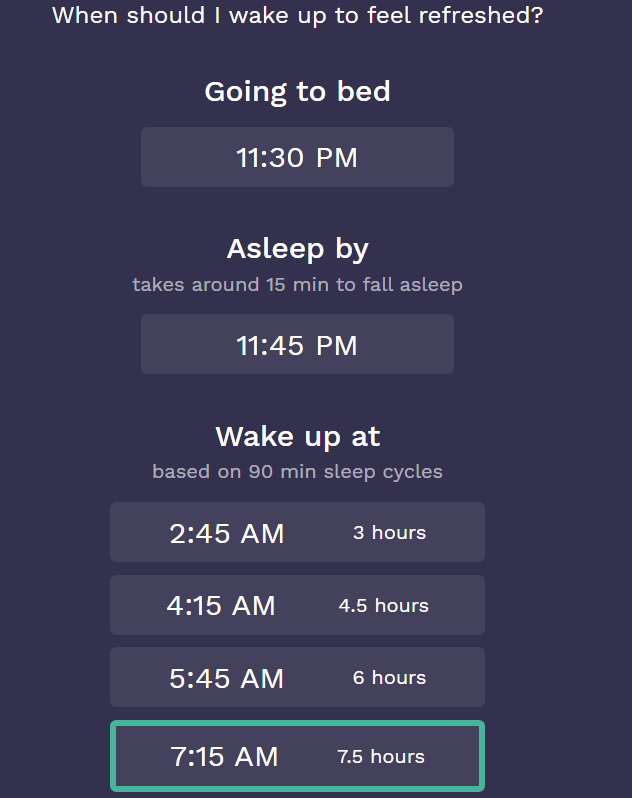 The day is a unit of time that has a rhythm, and so do you. It turns out that you can choose the optimal start of the day so why not balance creativity and practicality by giving a try to an app that signals the best time to wake up and feel energized?
How it makes us productive 📊🌱: All you have to do is set the time you go to bed, and the app will customize the 'waking metrics'.
How much it is 🤑: It is free to use.
What you get 🌟💡: Scientifically backed up sleep metrics for improving your sleep hygiene and optimizing personal and business productivity.
Copy AI: Content Creation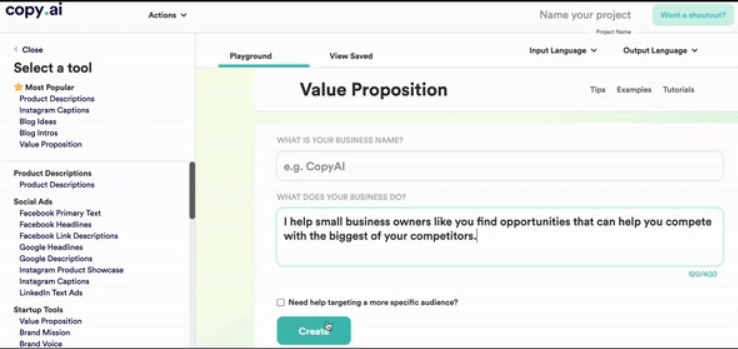 Oftentimes, designers' work incorporates skills in copywriting, which stands for a reason: since content builds in the set layouts, copies and design become inseparable. This small addition to your workflow can make a big impact.
How it makes us productive 📊🌱: By applying AI-powered tools like Copy AI, designers can save efforts, energy, and time on polishing skills in creating and editing content.
How much it is 🤑: On the Solo Plan, a user can get unlimited runs, translation service into over 25 languages, and participation in the Premium Community.
What you get 🌟💡: Aside from generating a copy, this tool helps produce headlines, blog intros, or product descriptions so that a designer can estimate the text length and its layout.
PDF.io: File Management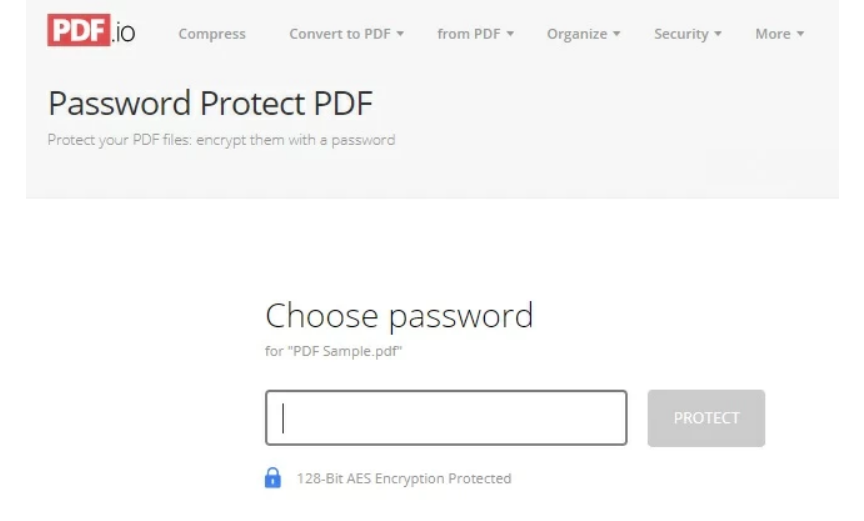 It is a tool with a minimalistic interface that designers are highly likely to appreciate. PDF file management functions with drag-and-drop: it lets choose a file on the computer and manage it in seconds according to the needs of your design project.
How it makes us productive 📊🌱: It keeps PDF diverse management options in one place.
How much it is 🤑: Free to use.
What you get 🌟💡: By clicking on the conversion button, users achieve multiple purposes ranging from unlocking the password, merging several files, and compressing the size of the file to changing orientation of pages and converting formats.
More curated lists on prototyping, sketch and image management for designers are available here.
GIMP: Desktop Publishing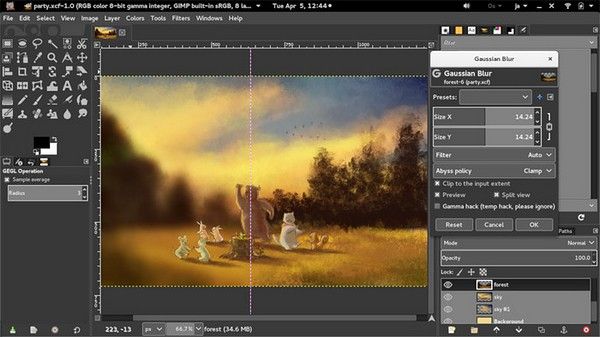 If you are looking for desktop publishing solutions on a budget, Gnu Image Manipulation Processor (GIMP) is an obvious time-tested choice.
How it makes us productive 📊🌱: Its photo editing features are as strong as Photoshop. What's more, the multiple plugins accessible from the third-party services will be free. For accelerating the speed, the tasks you are performing in GIMP can be done with the right mouse button.
How much it is 🤑: Available for free.
What you get 🌟💡: With the functionality that GIMP provides, designer teams can easily balance strategies for improving design outcomes and tactics related to understanding user interfaces. The tool is available across multiple operating systems including all versions of Windows, Mac, and Linux.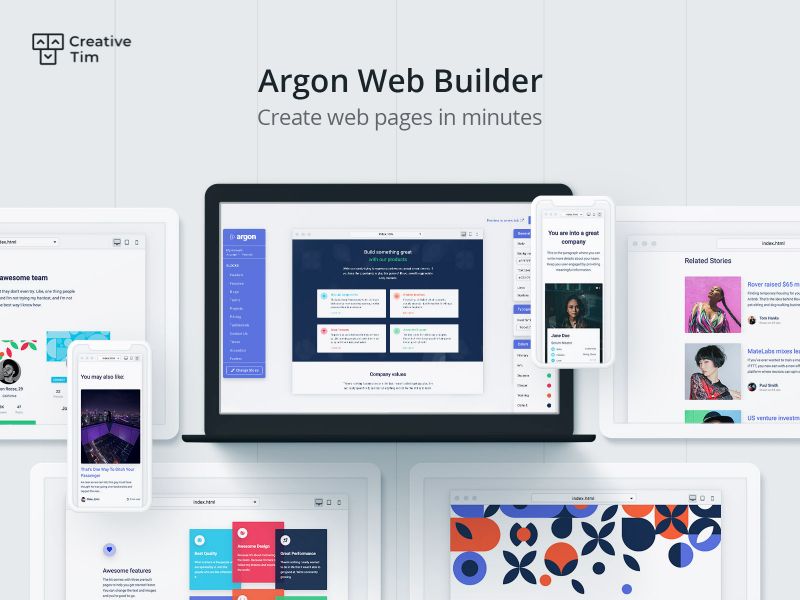 Argon Web Builder is a simple code website builder that helps you create web pages in minutes for your Startup or Business. It features an easy-to-use Drag & Drop online builder based on Bootstrap that is perfect for developers, designers, and no coders.
How it makes us productive: The editor will help you move faster from building a layout to the refining stage so that you can have time to work on the details.
How much it is: Argon Web Builder has a free trial version. In case you need to unlock the extra functionality, there is the premium version for just $14 per month.
What you get: Access to an online website builder that features 100+ components to create an amazing website. You can customize anything without touching the codebase and then download the source code.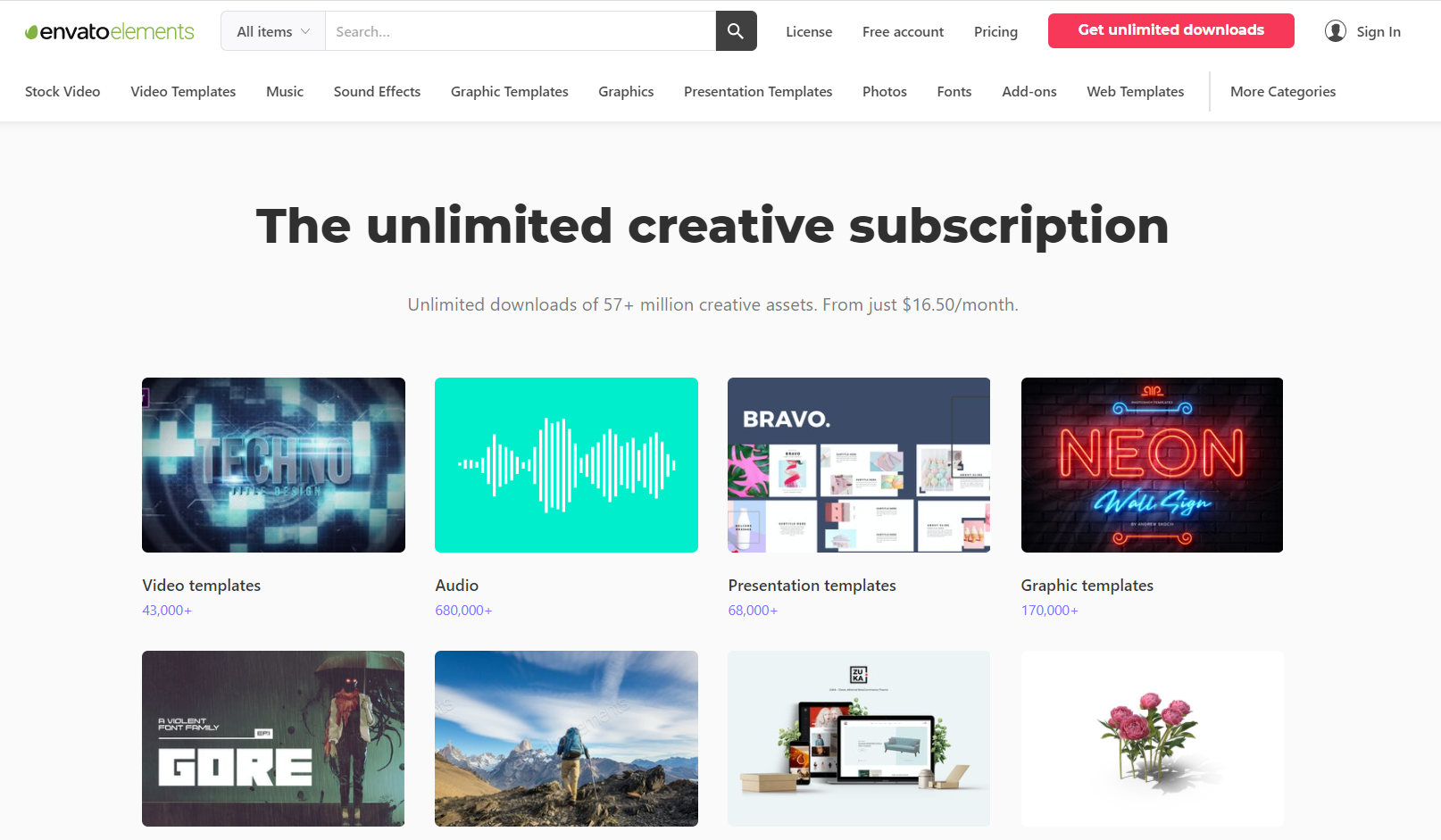 Millions of people around the world visit Envato to buy and sell creative assets and learn creative skills. Envato Elements is the all-in-one unlimited creative subscription that offers everything you need to ace your creative projects. From stock photos and audio tracks to fonts and WordPress themes, they got you covered.
How it makes us productive: Envato Elements helps creatives get projects done faster. Powered by a community of talented designers, it puts great design in reach for everyone.
How much it is: You can choose between a monthly ($33 per month) or an annual ($16.50 per month) unlimited individual subscription. But they also offer special plans for teams.
What you get: Access to 57M+ digital assets — and they keep adding more every day! It's worth mentioning that a lifetime commercial license covers all Envato Elements items so that you can use the assets with confidence.
Bonus Tools
✴ Thangs is a great app that helps 3D model geeks find each other in the big 3D Model community having access to over 1 million 3D models available for free downloads and sharing.
✴ UX Library helps you not only learn UX Design but acquire expertise in user experience research and design specialization.
✴ Design Clever is a community of designers on tumblr that has an option for direct submission of your work.
✴ Animista is a platform that provides an access to a big collection of pre-made CSS animations that are available for customization.
✴ Shape Divider is a free tool for designers that assists in creating SVG shape dividers for projects of any complexity on desktop, tablets and mobiles.
✴ HEIC Import is a plugin that will help you import .HEIC images into Figma as PNG, JPEG or GIF.
✴ With Inlytics designers who are actively utilizing social networking opportunities on LinkedIn, get insights on the performance of their posts and evaluate engagement with their potential customers in seconds.