50 Free and Hot Online Tools for Marketing Agencies
With the never-ending hunt for free tools for marketing agencies, we sorted out the major software for successful marketing into five categories that offer free and paid options and almost cover it all.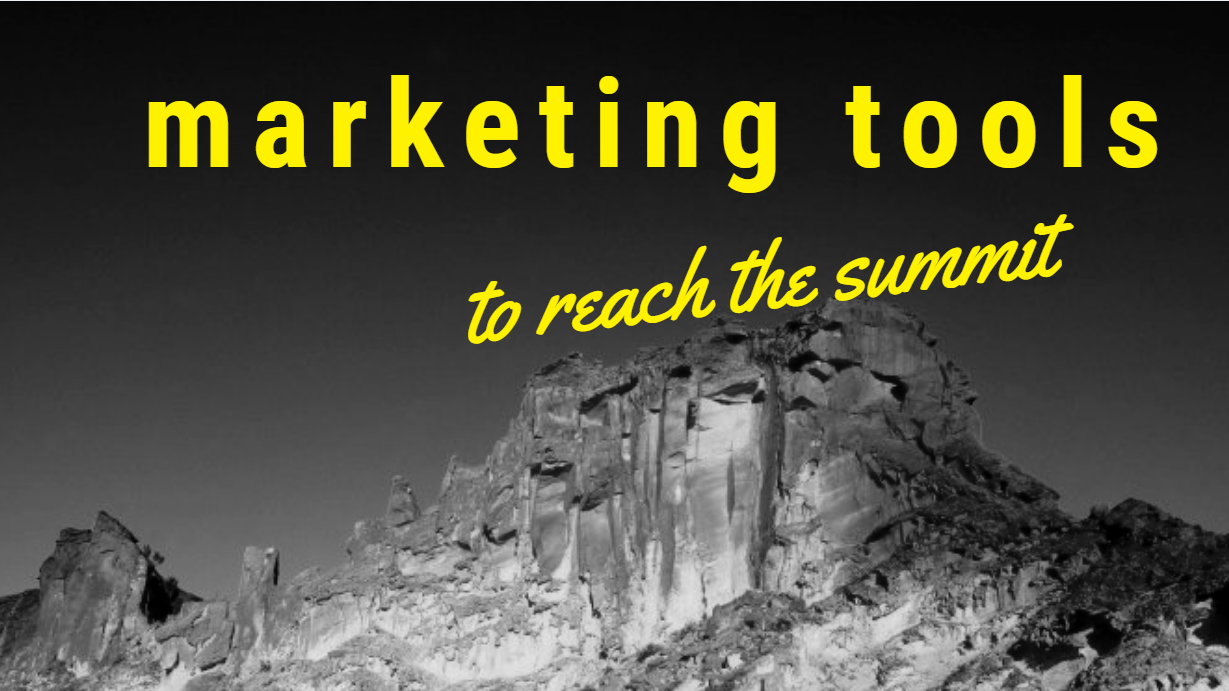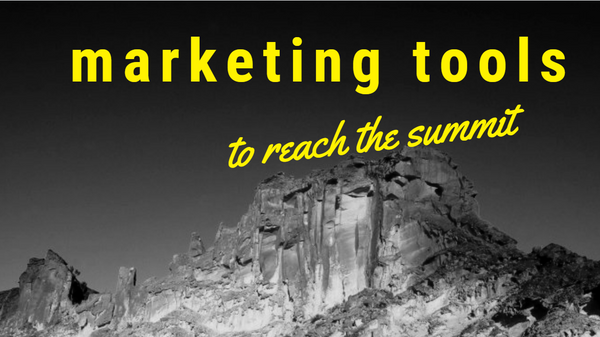 If you ask marketing agency managers what tools they cannot do without, it would probably take them a while to limit their choice to a top five due to the numerous offers on the software market. Not to feel overwhelmed, we sorted out the major free and paid tools for successful digital marketing into five categories that almost cover it all.
Content creation tools
The story behind your service is what you need to tell your audience to turn them into trusted customers, and content creation is what makes it.
The tools in the must-have marketing list include:
An ultimate choice due to fail-proof quality of video content that you will be able to create in several minutes. Lumen5 is AI-empowered, which means you will get notified in your email on any post you made, with the suggestion of curing it for any format from the news feed to IG story.

Once you set the format and style, you will be able to pick supporting media elements (short vids, GIFs, pictures or uploads), music (themed or uploaded), and text giving the viewers a deeper dive into the content of your post. Available on free and premium versions.
Simple, fast and elegant, to say the least.  
This platform can seriously help you if you make the creation of high-quality content your top priority.
It enables producing mock up designs and logos in a minute. On a paid subscription, you get access to hundreds of video templates and unlimited  downloads, for $29 per month.

Placeit has a special category for those who want to make their YouTube presence meaningful by offering a video maker with wide functionality.
It is designed as a perfect tool for storytelling, and with a piece of content appearing on Playbuzz every minute, you surely can expect that your marketing ideas, once smartly packed into a rich wrap of tests, polls, quizzes and templates that the service offers, will not go unnoticed by 3 million audience of this open network.

This tool enables creating content in various ways. It is fun, free to use and ideally suited for small to medium-sized marketing agencies.
We all love visual content, and one of the best tools for creating it is Stencil. Its great popularity comes as no surprise: you can choose between a free and paid plan and design applying unlimited resources smartly packed under several categories. Either way, with Stencil, it will be easy to produce visuals and share them on social media instantly.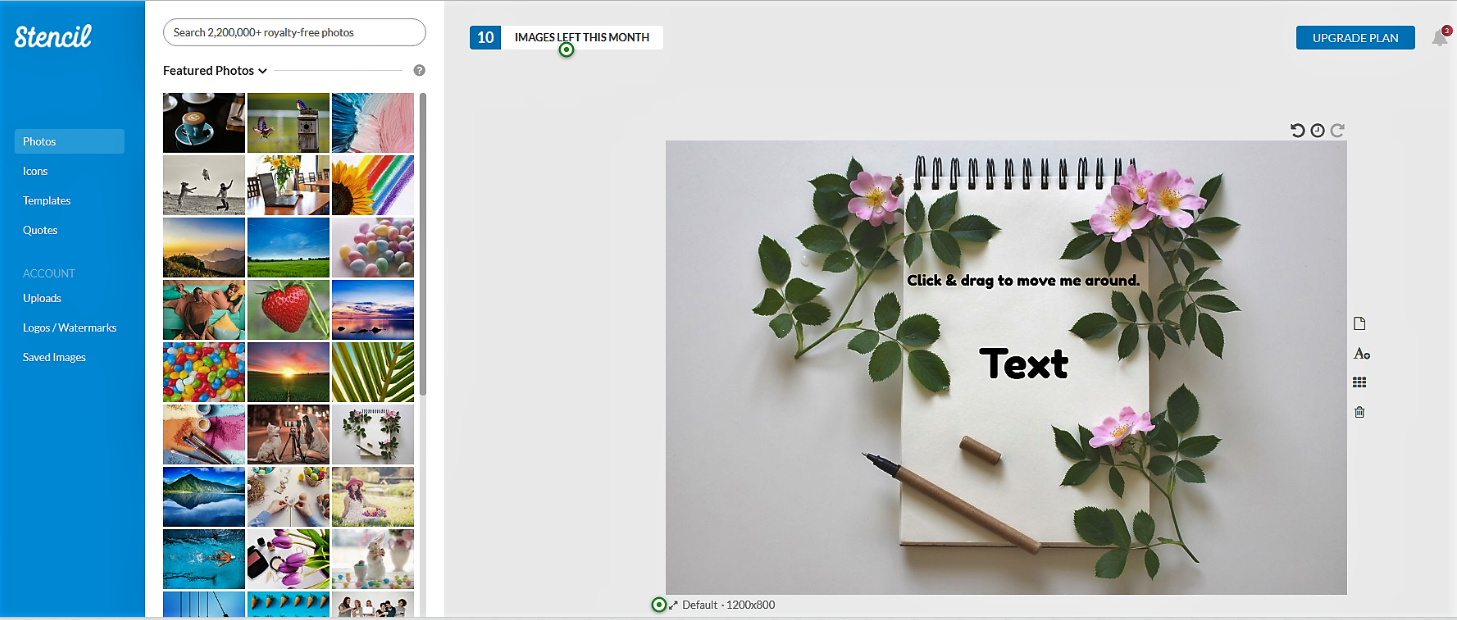 As an additional benefit, it is integrated with Buffer, which means that you set scheduling posts on social media according to your content plan.  

Stripo is an all-in-one email design platform. They enable clients to build emails of any complexity really fast. Integrated with 50+ ESPs/CRMs which lets you push your emails to your marketing automation system with just 1 click.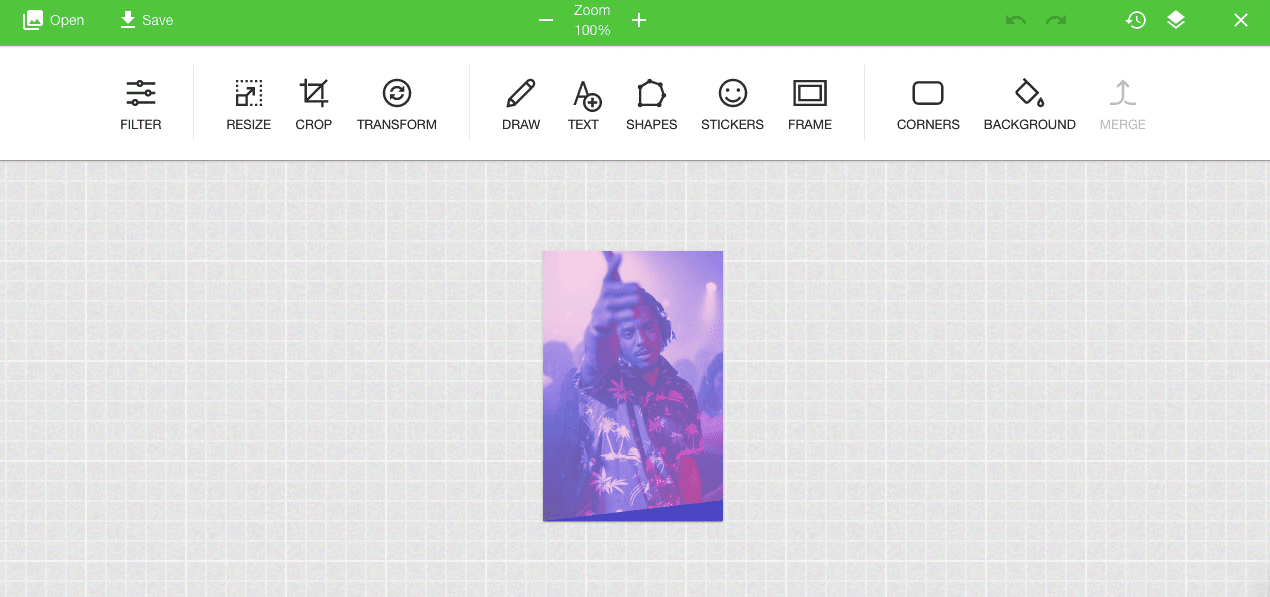 A number of embedded micro-tools gives you everything you need for email production, from photo editors to banner generators, from timers to interactivity and real-time content"
Available on free and premium versions, Canva enjoys the position of the leader as the online graphics tool due to the extreme simplicity of usage and a big number of templates. Even if you do not have wide expertise in the design you can produce a decent result and use Canva as a business productivity enhancer.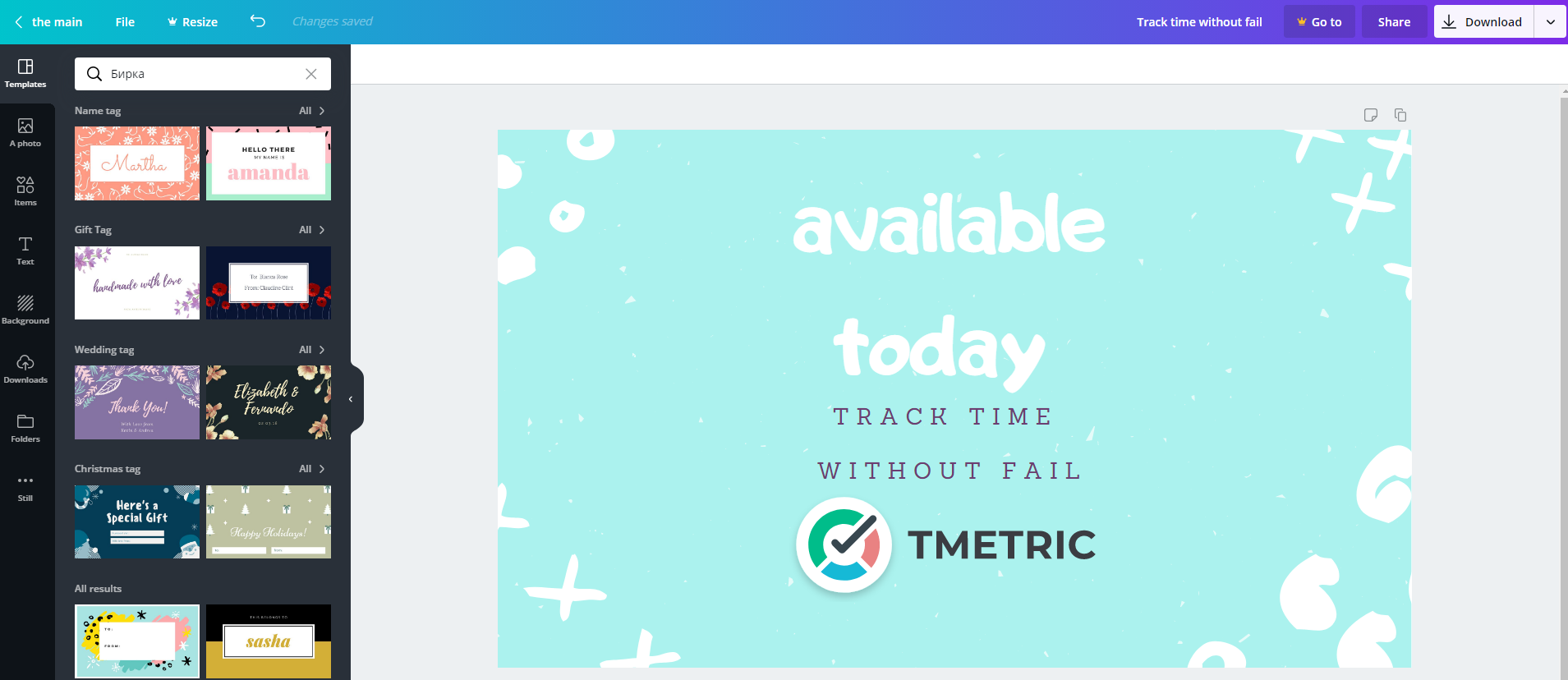 This content creating tool is ideal for the needs of any size marketing agency as its functionality combines simplicity and effectiveness.  
Generating content means thorough editing. With a tool like Grammarly, you can feel confident you did well when sending to publish. You can install it as a browser extension and enjoy one of the most accurate online grammar checkers.  

Choose either free or premium plan for fail-proof quality of your proofreading. Now, you can enjoy working fast with the instantly proofread coontent due to Grammarly integrations with your fav apps.    
With this editing tool, you get a fail-proof grammar that offers multi-platform support. Ginger lets you follow the essential rule of successful marketing and produce great content marked with excellence of spelling and impeccable style.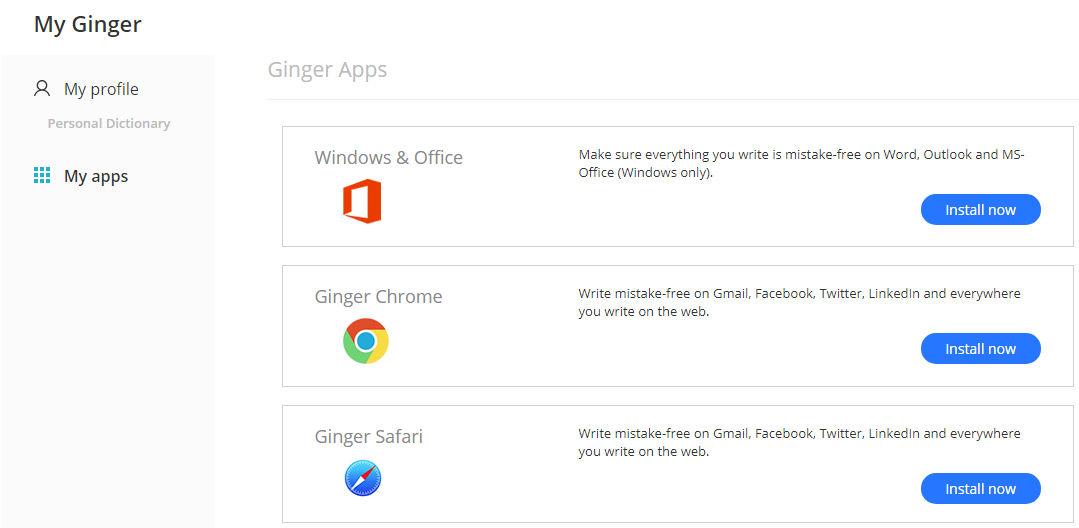 Either you apply it when you are getting ready with your social media posts or when you want to prepare emails you can be sure that you are producing free of mistakes content.
Another great offer for the marketing agencies that treat designing their content seriously. You can add tags to your visuals and make your images interactive. The software is designed to present content in various ways.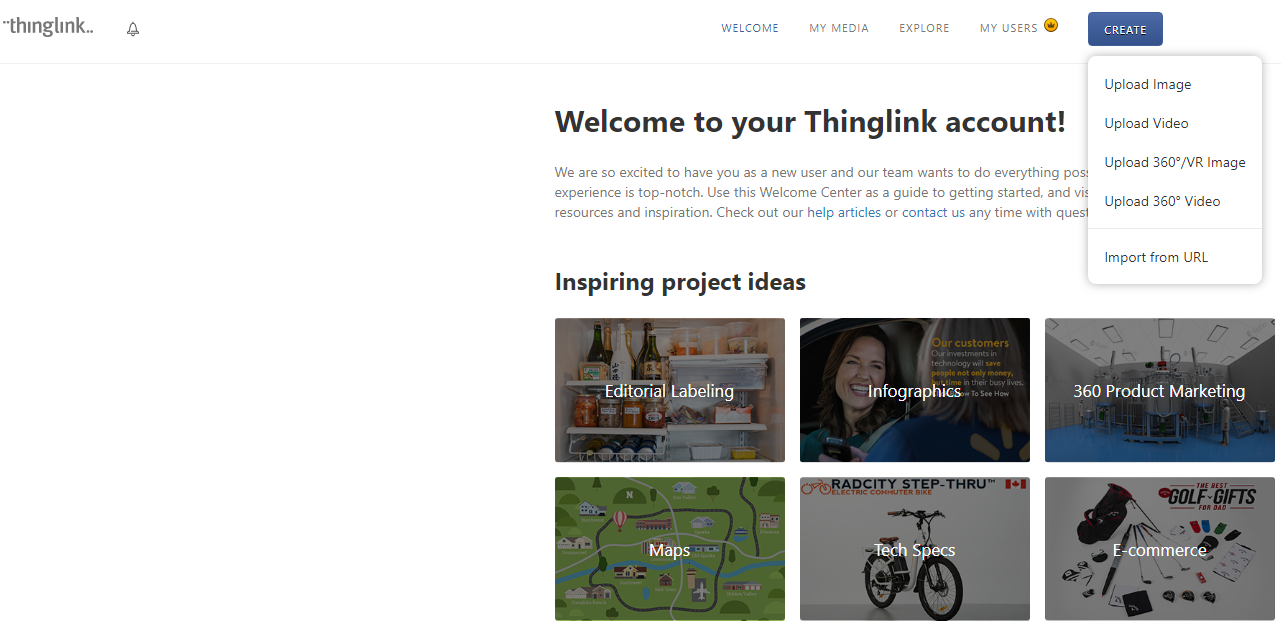 The content created on the platform can be instantly shared on the social media. Innovative tech tool that enables marketing teams working more effectively by applying options of embedding audio, video or media links directly into images.
Podcasts are getting more popular so in case you need to produce high-quality sounding audio content without involving yourself into the complex production, you will find Alitu a handy tool.
For $28 monthly subscription, this software automates cleaning up your audios of mistakes and silences, joining the recordings and adding music pieces.
Team collaboration tools
If you want your marketing team members to be on the same page but with no restrictions on their time and location you will need reliable digital assistants that enable fail proof collaboration.
The list of highly recommended software goes as follows:    
TMetric is an optimal tool for keeping accuracy of work time calculations. Instead of wasting time and efforts on observing routine administrative procedures, you can now concentrate on your projects and marketing tasks at hand. Once you choose workspace you work in you get access to full description of projects and tasks as well as reports on marketing team performance.

It works from any device and  integrates with other apps. It guarantees distraction-free work and helps your marketing team stay accountable regardless of location.
Messengers for corporate and team communication let you switch from one-to-all to one-to-department and one-to-one communication, which makes their popularity grow. Slack is one of the leaders among the team messengers as its basic purpose is a multi-functional messaging platform.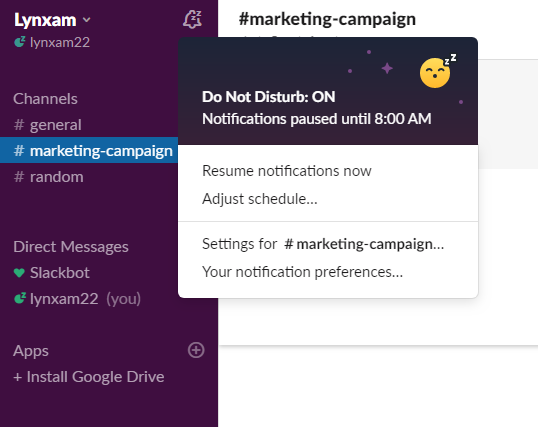 Slack offers detailed workspace directory for easy navigation among the diverse options including the option to make calls within workspaces (available on the paid plans).  
Ideally designed for marketing teams needs due to the neat dashboard and easy-to-apply boards that incorporate tons of options. Each list you create can contain as many cards as you need, and once you click on the card it will pop up on the screen delivering the full info on the task at hand.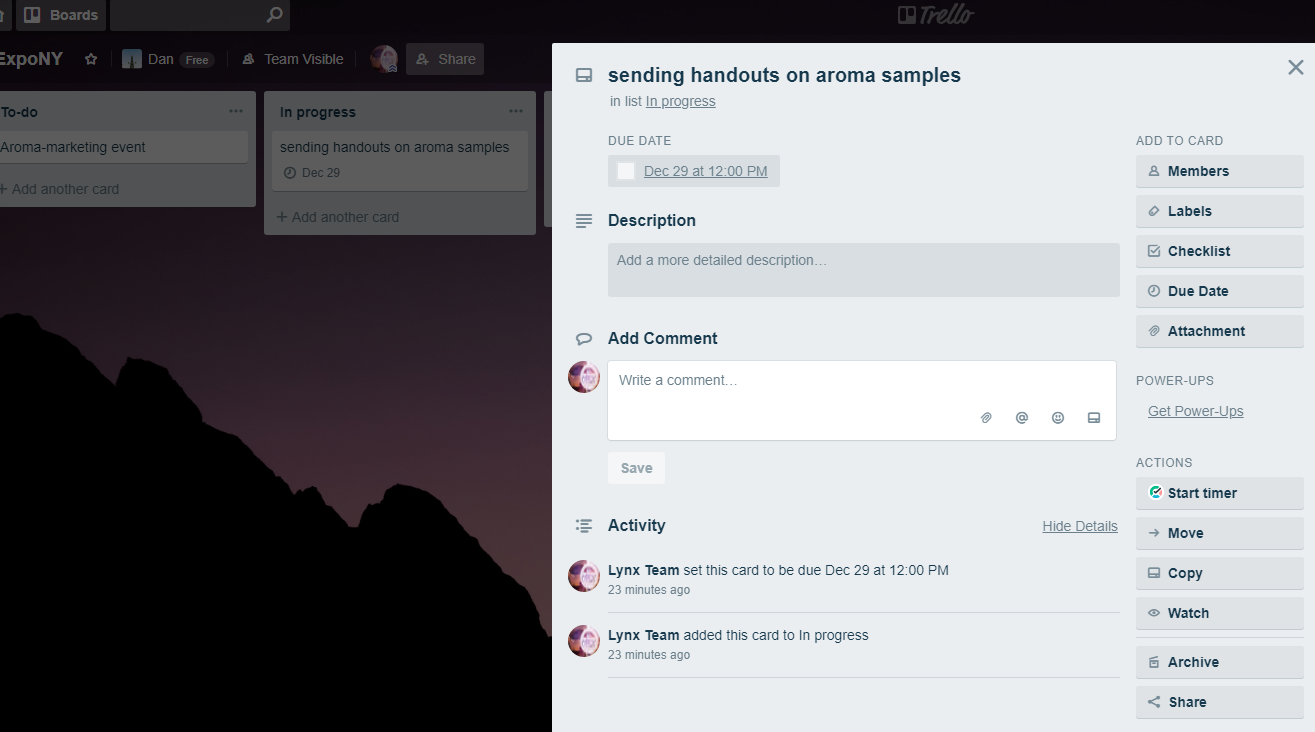 Trello is free, which makes it extra appealing. Its integration list is also impressive meaning new opportunities for optimizing your marketing team's workflow.  
This software removes the necessity of complex note-taking when it comes to scheduling the corporate meetings as it automates scheduling. Its free version does not let enable full functionality but still keeps lots of valuable scheduling options open.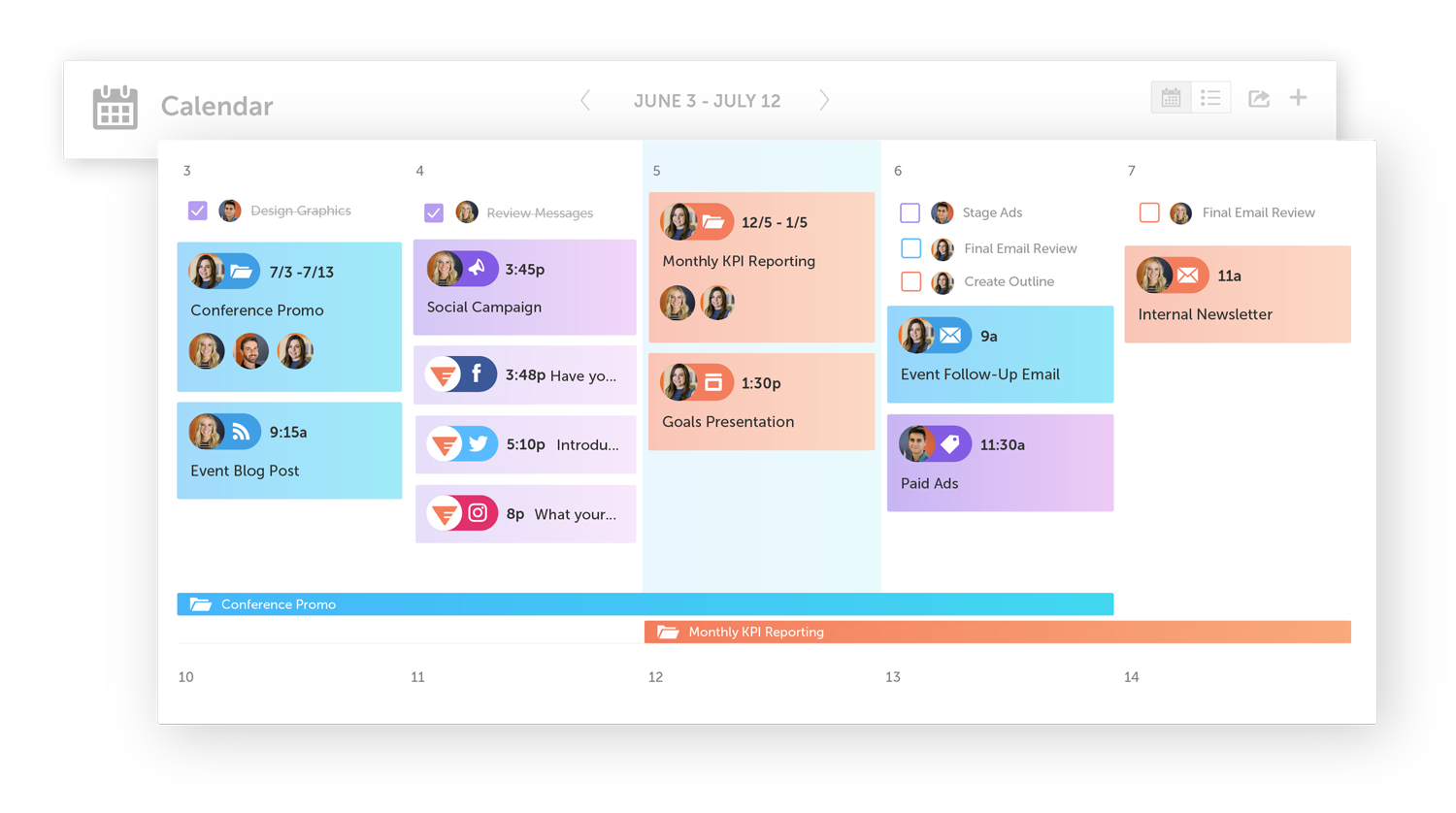 Besides marketing calendar that lets your marketing events get instantly visible for your team, there is also an option of team resource planning and full-fledged work organizer.  
Appear.in
Video conferencing plays a major role in the collaboration ecosystem. If you opt for Appear.in you will get an easy to use tool enabling flexibility of video meetings for the marketing teams and their clients. Appear.in boasts of providing the connection for over 10 million conversations in 2018.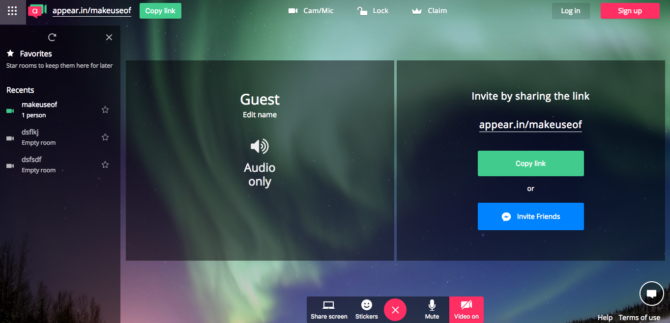 Once you have created an address (link) for your virtual conference room, you can share that link with up to eight people to start either a voice or video call.
Managing the huge file libraries is the everyday practice of marketing teams. With Canto, you speed up the process and create the unbroken workflow as this software lets your digital resources be well-organized and easily handled in case you need to retrieve the information on your digital assets.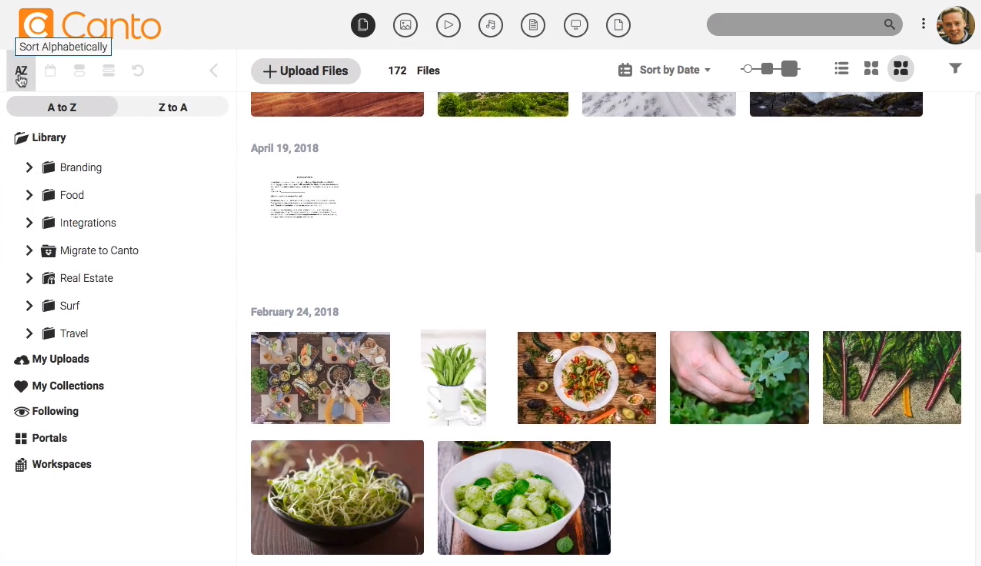 Setting aside the opportunity to centralize storing and managing various types of files, you and your team get the powerful instrument of assets branding and team/remote team collaboration.  
One of the best tools in the category of media sharing in terms of the ability to enhance marketing teams collaboration and productivity. Ideal for efficient media management as it enables faster uploads.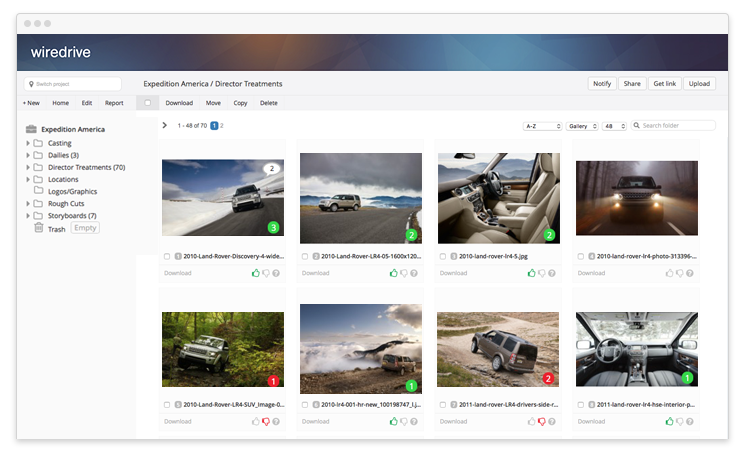 This software is an imperative tool for creative teams that want to simplify review routine by systematic archiving final media that translates into best-allocating finance and time resources of the marketing teams.
It is designed as a social network platform for fostering teams collaboration.  It provides real-time communication on premises or offsite. It also helps marketing teams channel communication within smaller groups to collaborate on projects and edit documents as well as share them.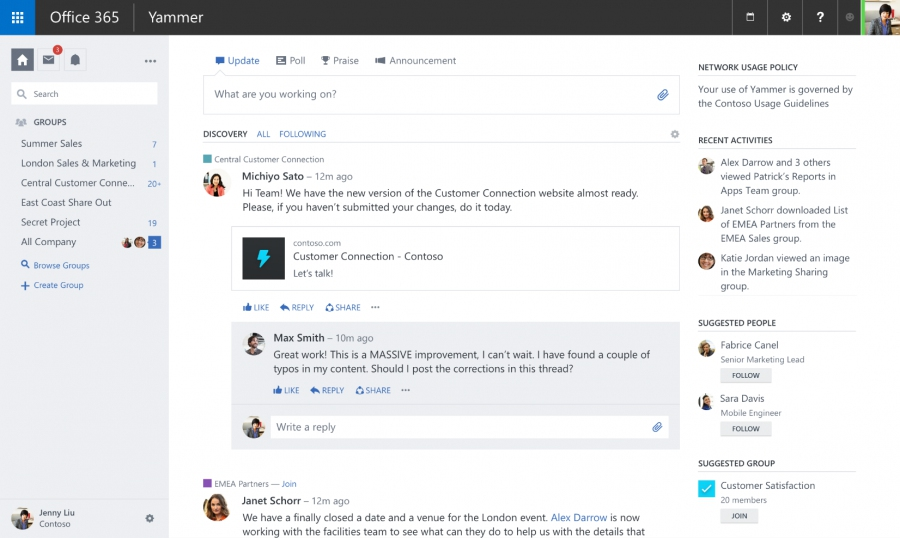 With Yammer belonging to featured Microsoft Products, you can securely collaborate with your team and clients. Now it is available for iOS and Android.
It is a top choice for those marketing teams that make it a priority to prioritize ideas before starting an ambitious project and believe in the power of to-do lists. You can pick any plan to stay organized and follow your plans both online and offline (available for premium users).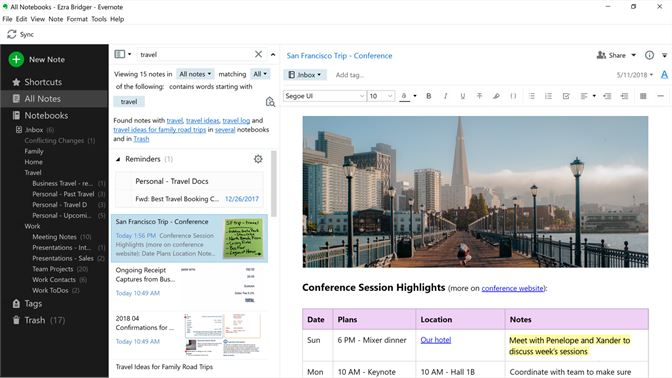 The best-suited option for your marketing team will be Business Plan providing, among a variety of benefits, a web clipper, templates, documents scanning, and notes sync.
Named as the product of the year by Product Hunt review platform, this software is appreciated by over 900 teams worldwide. It enables automatic grouping of your pages by applications. For a better concentration on your work, there is an option that lets you decide when and which applications will send you notifications.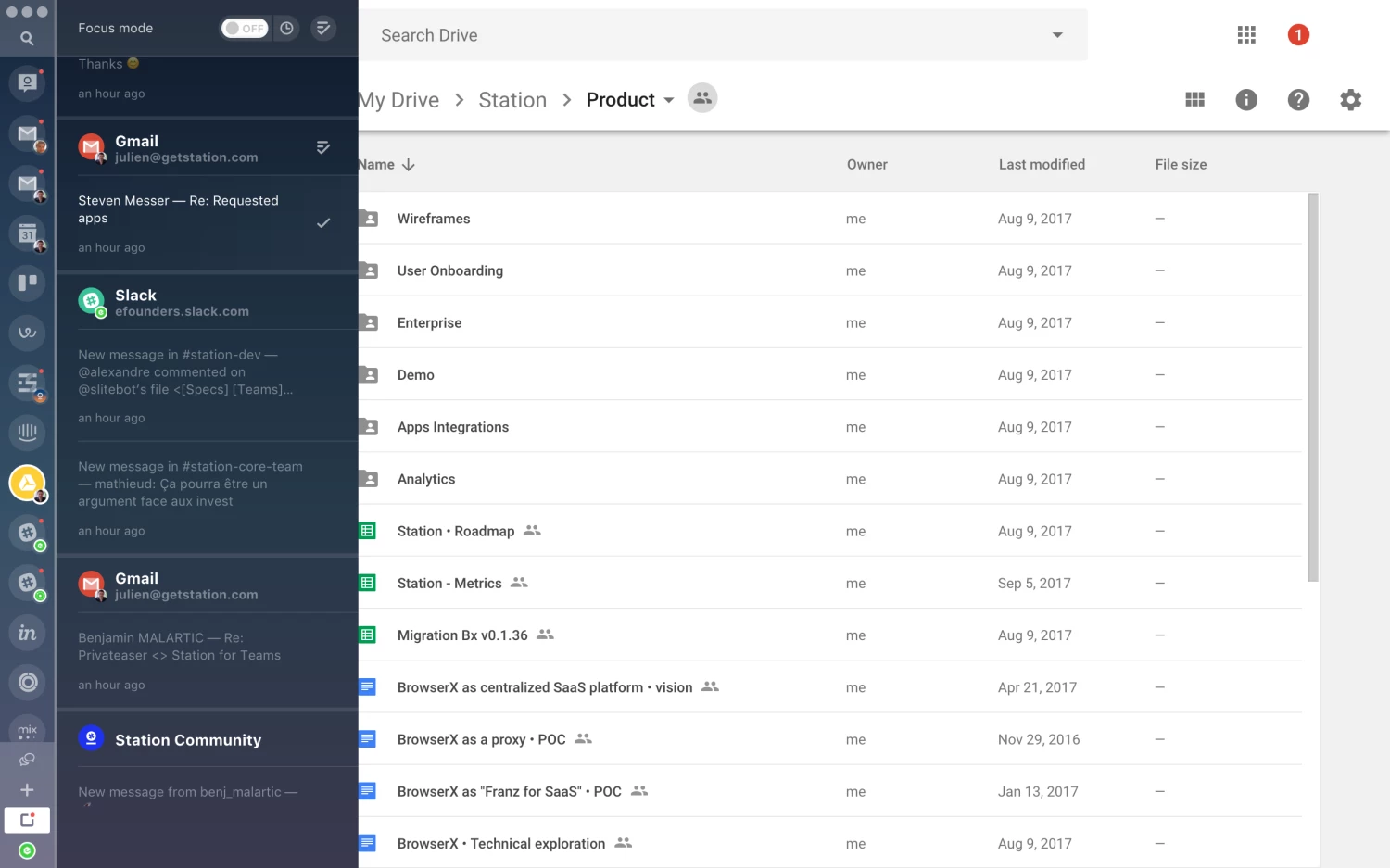 With Station, your virtual work zone is clutter free, which means you can find what you need in a second.
Customer engagement tools
Marketers' goal is to attract and engage customers to the advertised service or product. The tools under this category are imperative for understanding your customers' needs better and improving on delivering your service.
To make and keep big marketing promises will be easier with the following customer engagement tools at hand: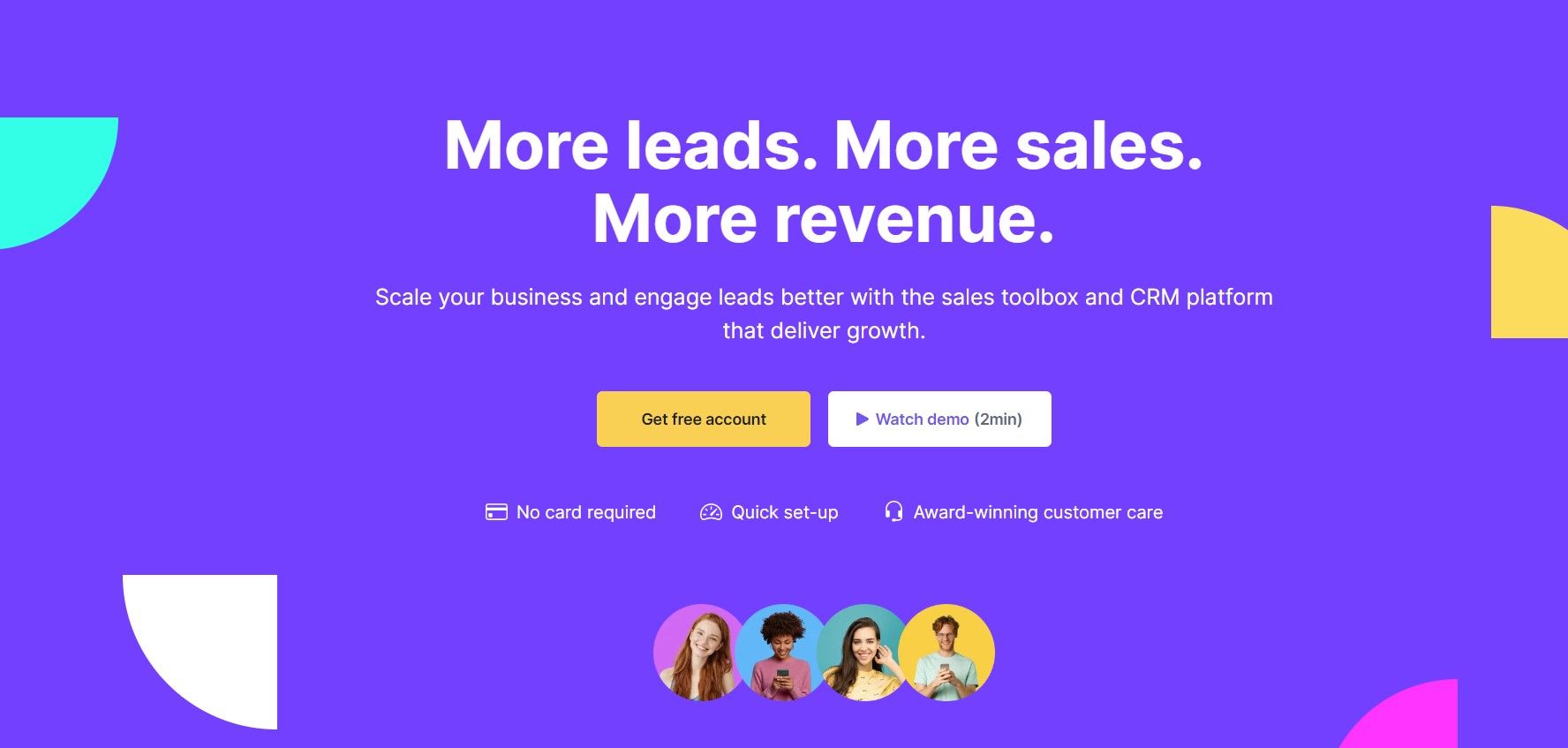 Snov.io is one of the best solutions for sales automation for startups and small businesses. It works as a single platform for lead generation, cold outreach, and sales process management owing to its all-inclusive functionality. Snov.io allows finding any email address of potential prospects from any business page including social networks such as LinkedIn, building and sending automated email sequences, tracking their performance, and keeping all sales data in one place.
If you wish to create happy customers you will find WebEngage ultimately satisfying. It will collect valuable data pertaining to customers' expectations by asking simple questions that will help you create a new buying experience for them.
It results in a clear vision what your targetable audience looks like and, thus, what are the optimal ways of reaching it.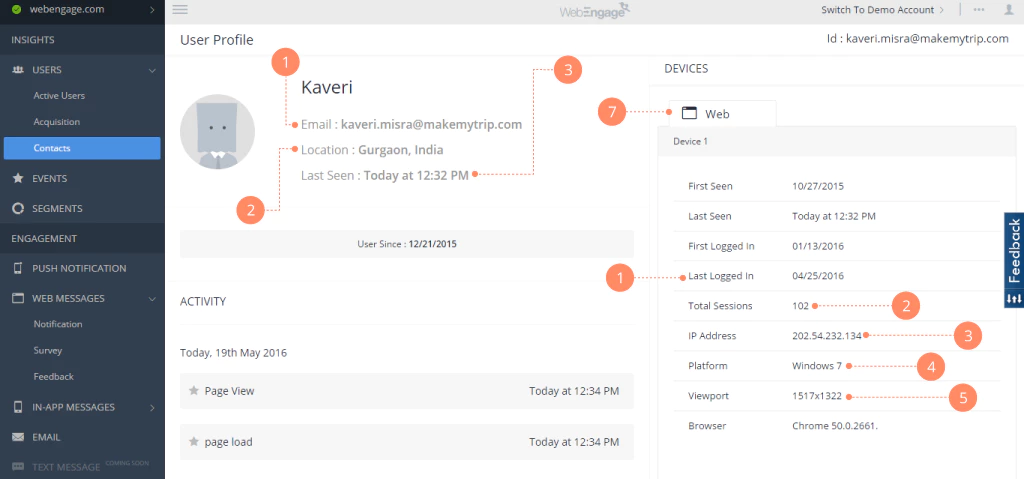 Overall, it is a great business to customer automation tool for marketing agencies that allows predicting marketing budgets with precision.

Successful marketing strategies are based on successful customer engagement. Hubspot might be the perfect software addressing this issue as it is the expert at creating strategically justifiable marketing messages.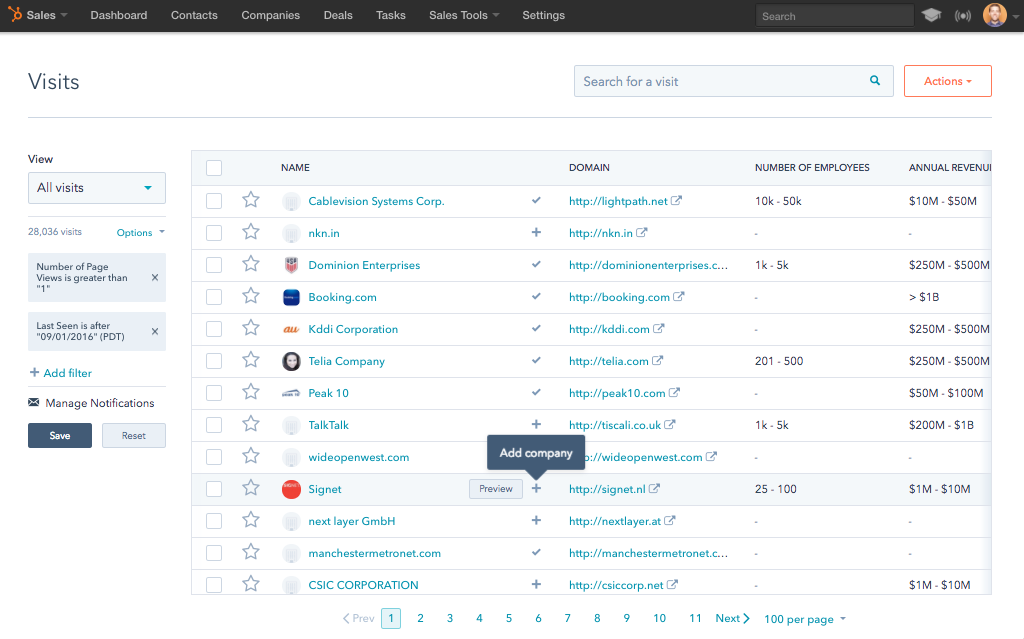 It enjoys great popularity due to giving the customers the opportunity to engage with you through their social media accounts with an engagement tool called 15Five.
It easily collects data upon surveying your customers and shows users' authentic engagement.

With Uservoice, you get access to the full info on customers' engagement. Users directly share their opinions and voice the pros and cons of interaction with your site in a single platform. Prompt feedback is the source of valuable information. As an additional benefit, Uservoice gives you an opportunity to filter the info by relevance and importance.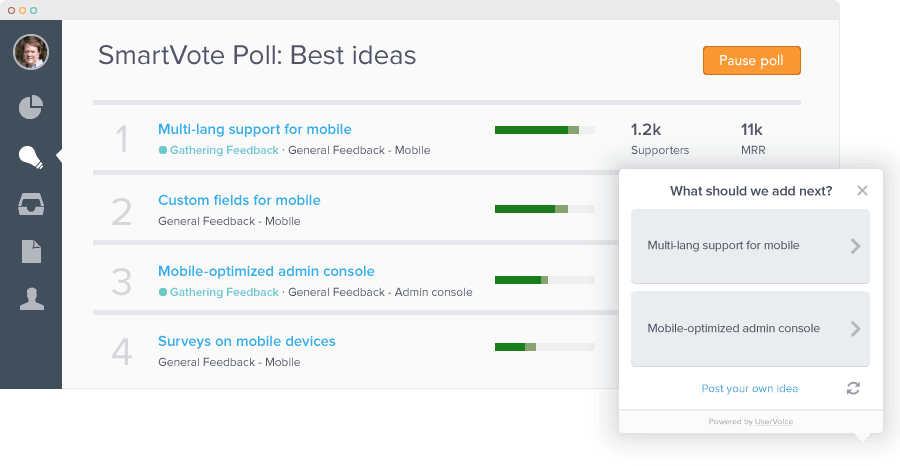 The tool is suitable for any size team and lets you save tons of time on collecting and processing customers' engagement data.
This software creates a slot for filling it with info on your customers' engagement with your service. Now, you can build clients' onboarding, NPS surveys, or feature announcements without wasting a single extra minute.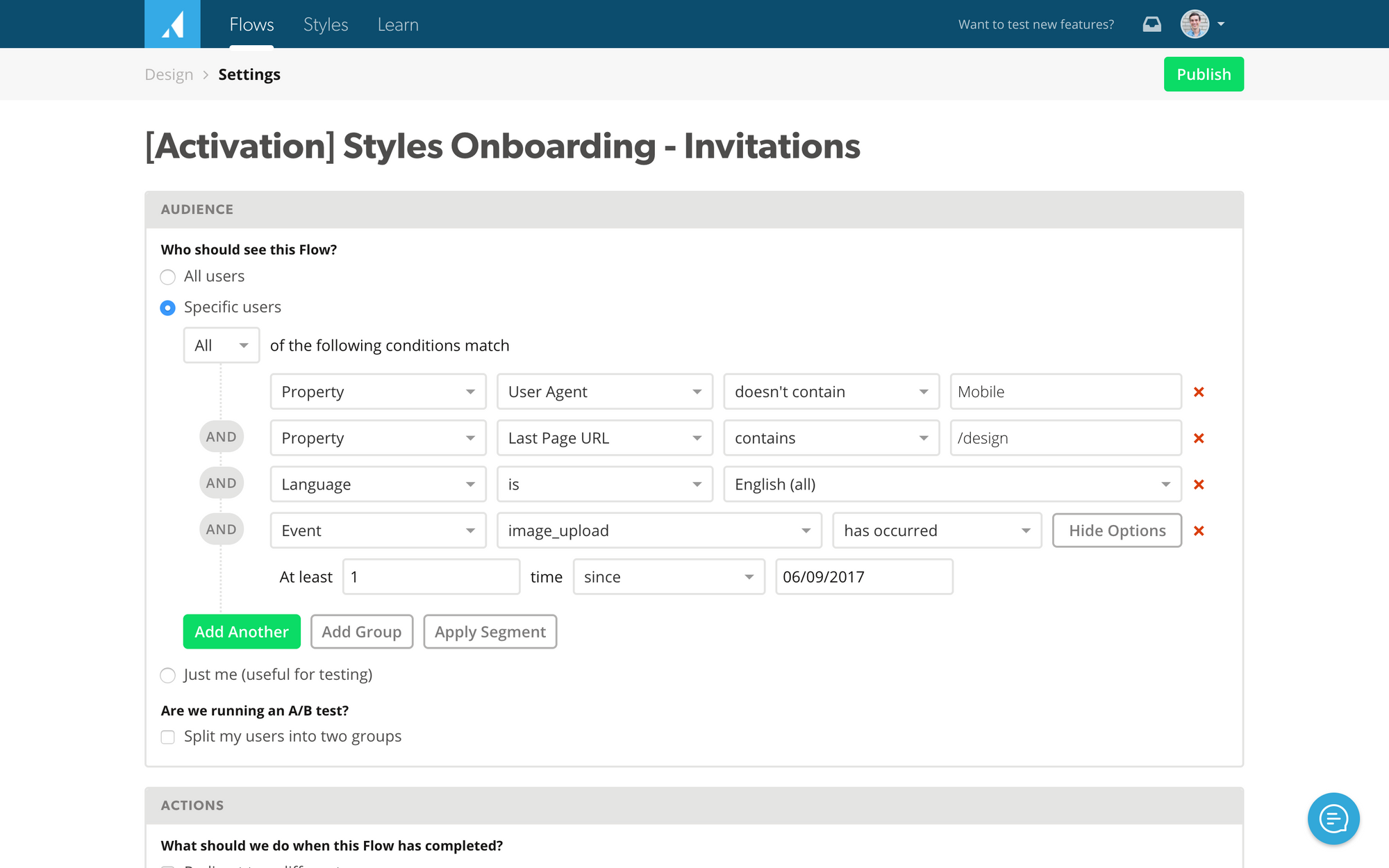 Using this tool means that you may increase new user activation by 10% and significantly improve the rate of NPS responses.
This tool lets you portray your customer on the basis of the featured set of data, and applying Virtual Events option will assist you in choosing the ideal model for engaging the customers in further campaigns. It keeps the stats and creates reports on retention.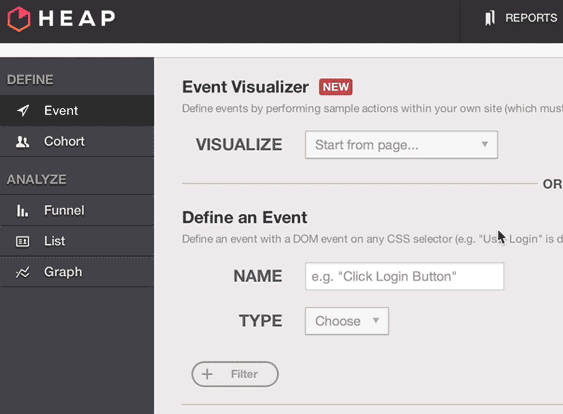 With this customer engagement solution, marketing agencies will be able to define all the new events without code.
This is a link management tool that enables marketers to brand, track, and share short URLs using a custom domain name. Branded links can drive a 39% higher click-through rate over generic links as well as increase trust and brand awareness – a must have for any marketer.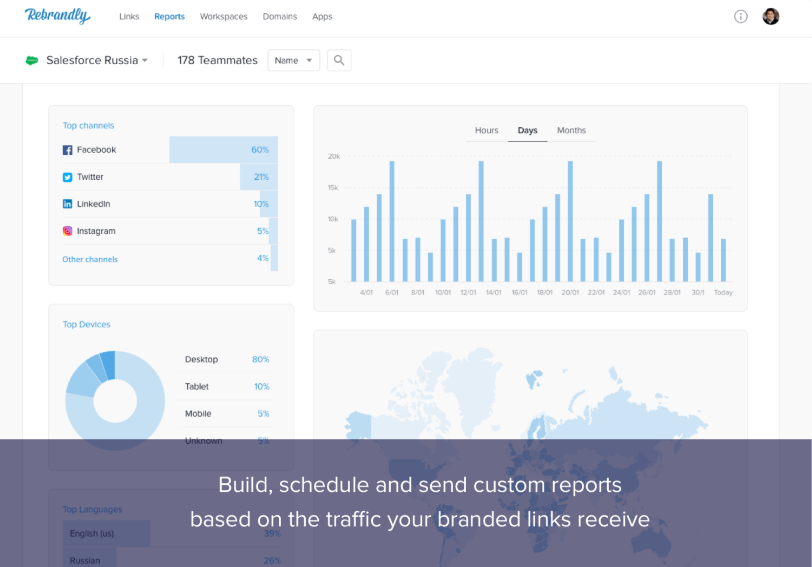 This solution also provides a detailed analytics feature that allows you to learn about who's clicking on your links such as what country the clicks are coming from, the most popular times and days and what social media platform the clicks originated from for example.
It is a powerful tool for real-time monitoring and filtering customer engagement and enabling proactive chat invitations, call transfer, canned answers, chat session logs, and encrypted chats.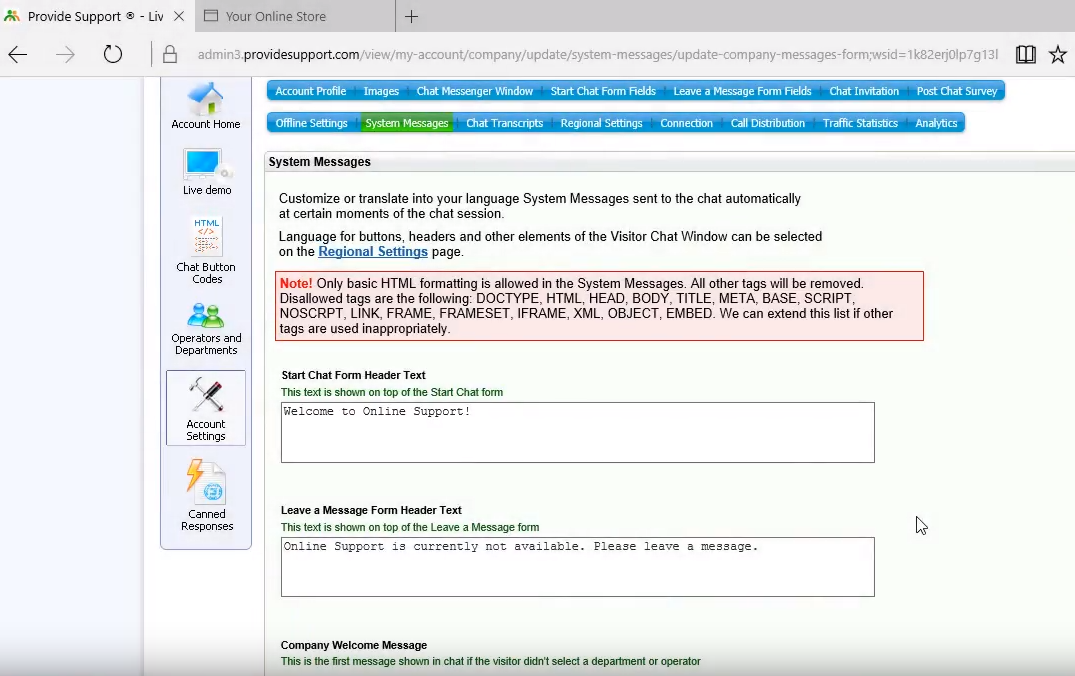 It offers a free 10-day trial. Further pricing is customizable and depends on the number of required profiles and the choice of billing options.  
Zonka Feedback is a SaaS-based platform that allows companies to gather customer feedback. There are many templates in the survey builder that you can customize and use accordingly.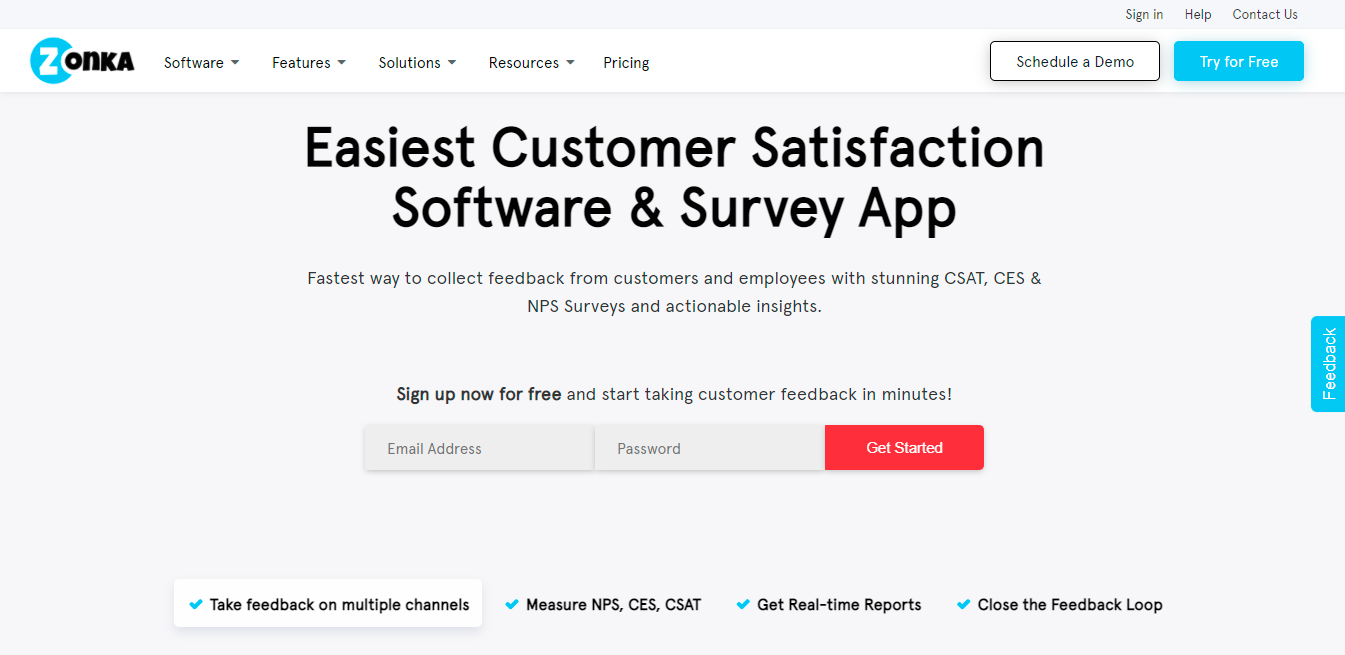 Not to disconnect business with the customer, you need a monitoring tool that would guarantee to keep the bridge between service/product and the interested audience open. Peakon is a revolutionary platform that is designed to provide feedback from your clients in real time.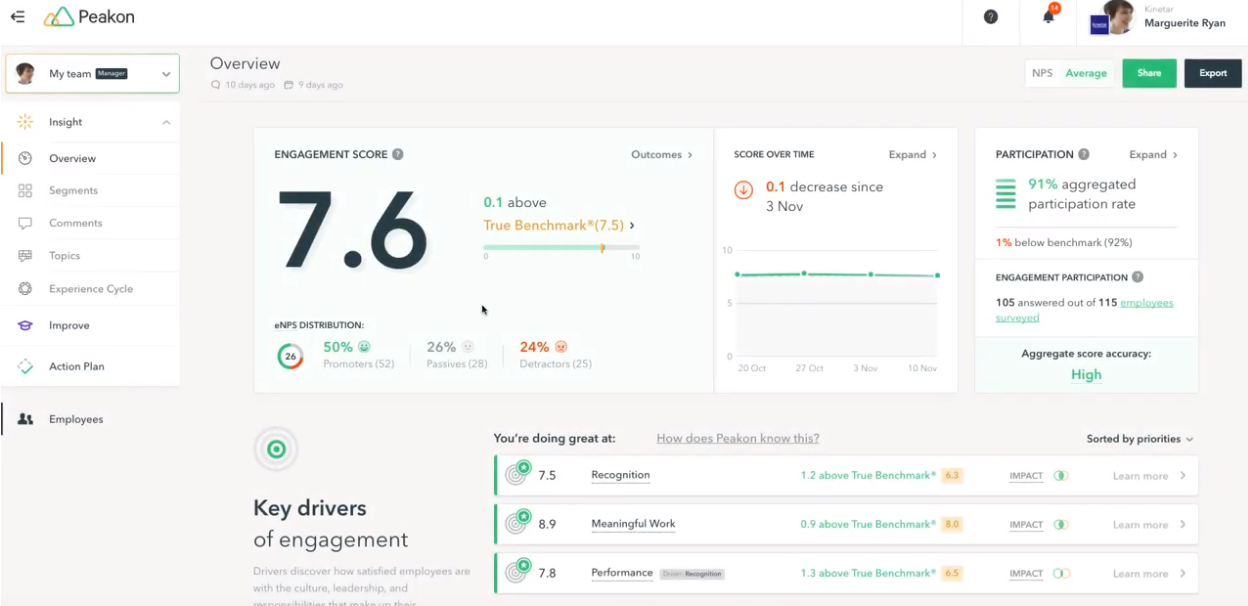 It results in preventing the lack of customer engagement. It delivers clear insightful feedback from your customers. Applying it, you will reduce the project cost and maximize income.
It is a web-based application that helps you create and distribute surveys. Available with multi-lingual support. You can either start from scratch or use the offered templates. Streamlining the participants' experience has never been faster or easier.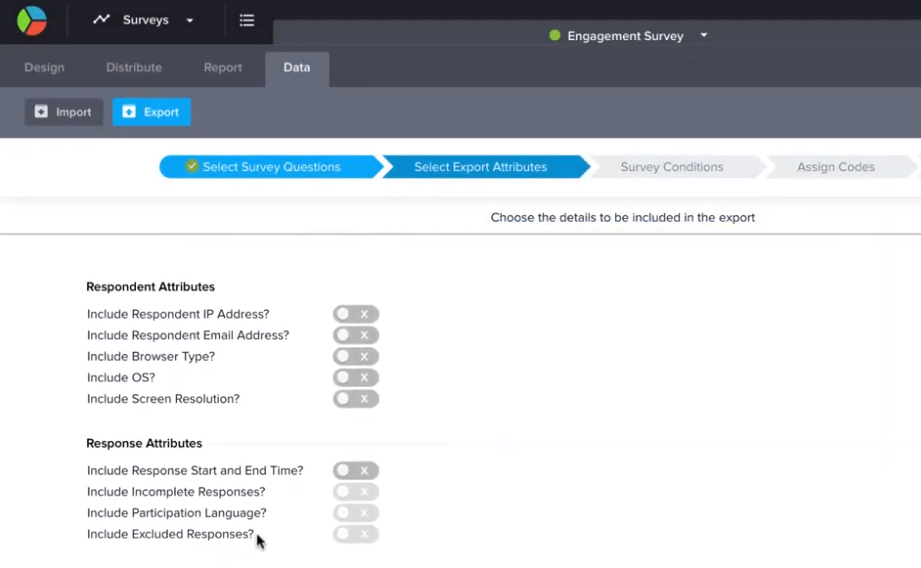 Once when you are happy with the content of your survey, you can customize its appearance and choose branding elements for better recognition. It provides service across any device and lets you go live instantly.
With the growing popularity of social media, it comes as no surprise that marketers try to reach their audience through SM influencers. This tool helps you estimate if the advertising campaigns with their participation are going to give a return on investment.

Phlanx ignores the visible numbers on the surface of profiles (that might be misleading) and calculates the engagement rate, which is meaningful in terms of effective engagement of your customers. Using this platform you get accurate information on Facebook, Instagram, Twitter, YouTube influencers' marketing potential.
One of the most satisfying tools regarding in-suite marketing solution. It helps increase the engagement rate with tracking the keywords, A/B testing, supporting landing pages and providing the full info on the contacts and letting establish relations with the prospects and optimize the relations with existing clients.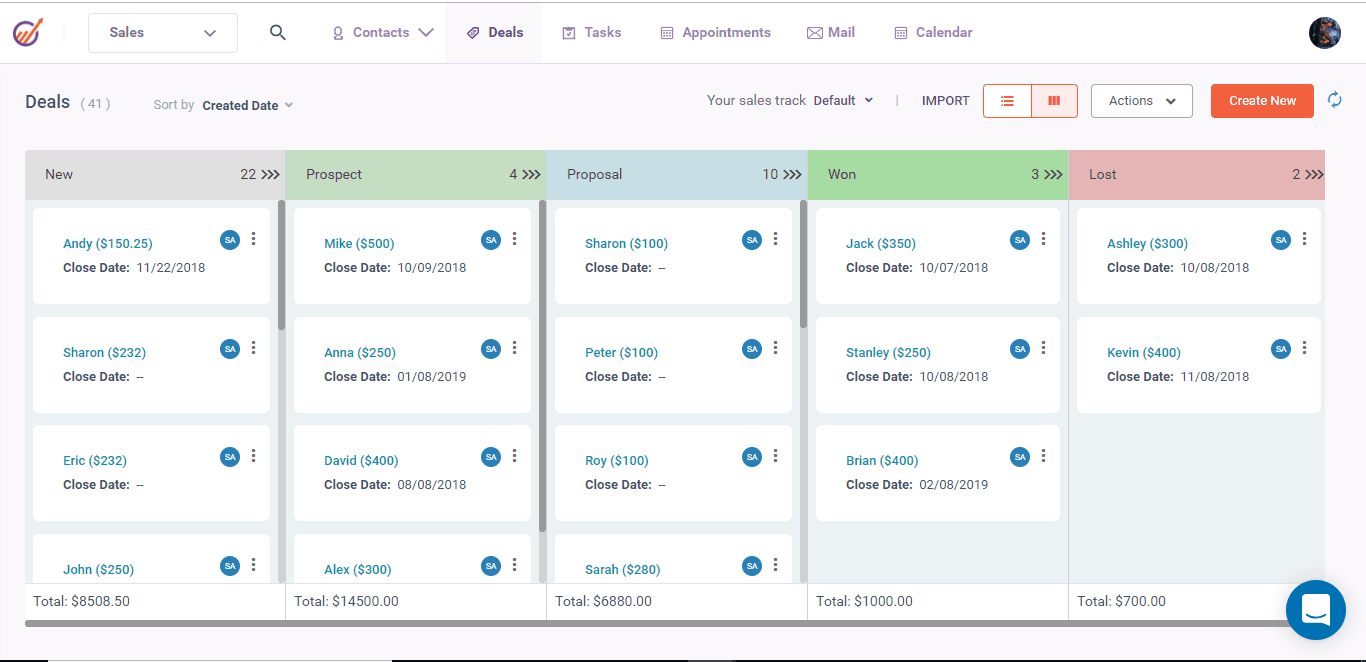 It is an optimal digital automation tool for marketing teams. It has the intuitive interface and requires zero efforts for understanding the navigation, which means that your team can start applying it off the bat.
Email marketing tools
Even though it is 2019 and instant messages seem the preferable way of communication in everyday life, email marketing is number one marketing communication channel. It enables you reaching your customers ( both prospective and active) through email at the time convenient for them, which defines long-lasting popularity of email marketing software.
Among tools that show impressive results upon application, there are the following.
It takes just a few simple steps to reach your audience: you create an account and set the sign-up form that you can put on your site. There are also lots of templates that you can use to send your business letters so that they looked attractive and professional.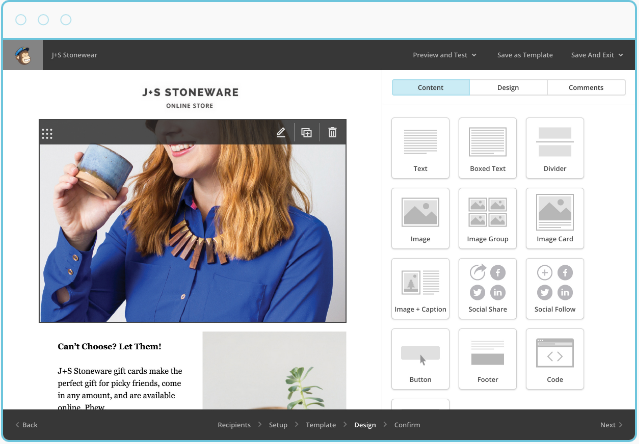 The algorithm works without fail: you import the subscribers and upon creating the letter send them emails (additionally, there is a great scheduling  option for sending letters later). Mailchimp integrates with the apps you use at work so you can check on the list and considerably speed up your workflow.
This email marketing automation tool offers a rich set of features for those who want high-quality engagement of their customers in the marketing campaigns. It offers a 60(!)-day of free trial to dive into wide functionality of the software acting as the sophisticated template manager and ensuring successful drip email campaigns.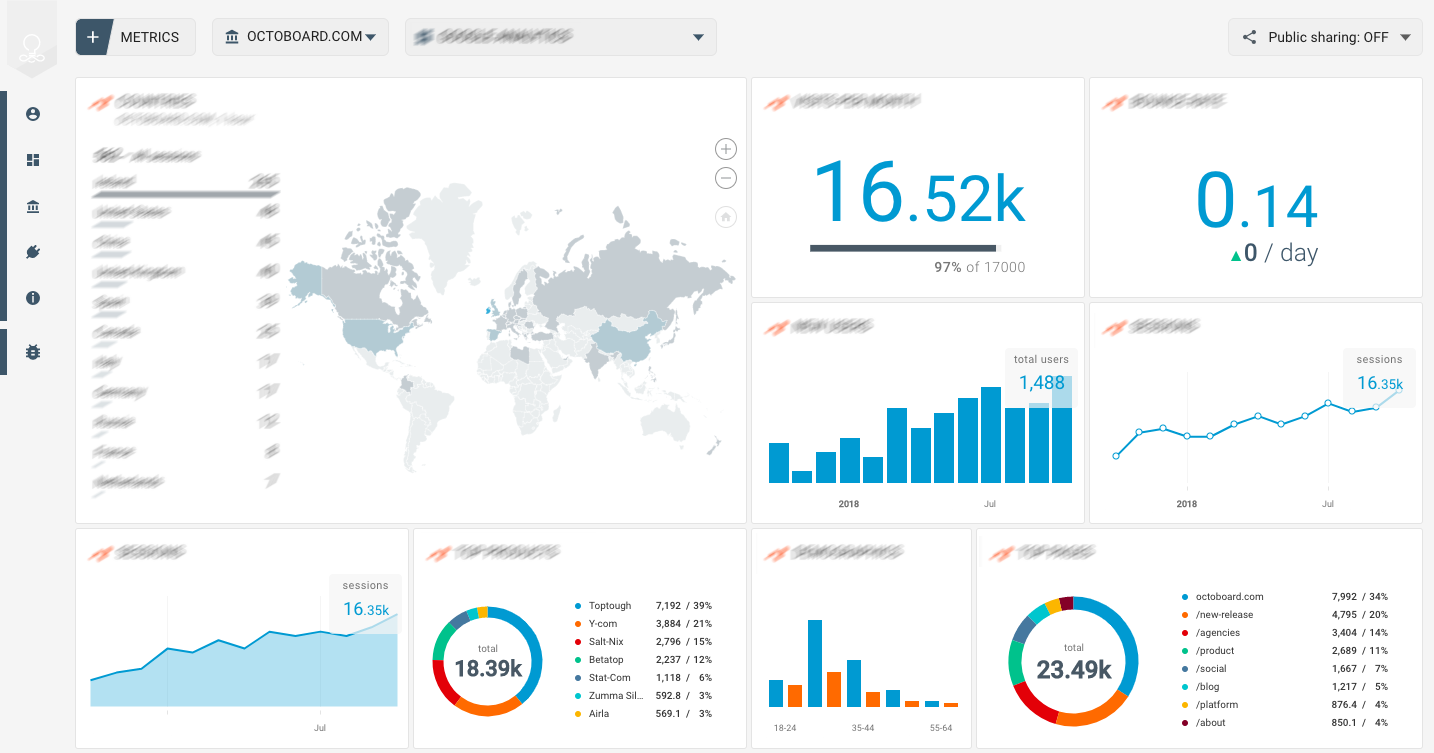 It is an optimal email marketing solution fitting small to medium businesses and ideally tailored for the needs of dynamic marketing teams.  
It is one of a kind visual marketing software for effortless launching email marketing campaigns.The distinguishing features include capturing leads from sites, allocating leads into different lists or folders. There is also a contact management option for syncing users' within CRM systems.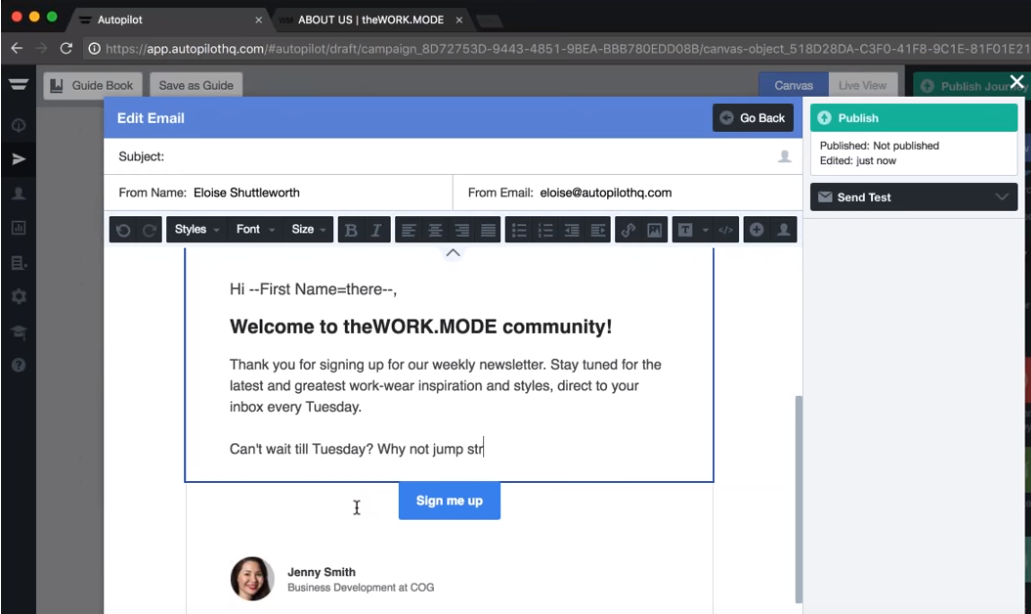 The product usage covers multi-channel marketing (online, email, texts and snail mails). Besides, this tool can be navigated easily thanks to a drag-and-drop interface, which results in automating email campaigns of your marketing teams.
It is a full-fledged email marketing management platform. Suitable any size of the team, it will enhance the productivity in terms of efficient email delivery. Its main features include  subscriber management options, email validation, survey generation, template choice, and WYSIWYG email editor.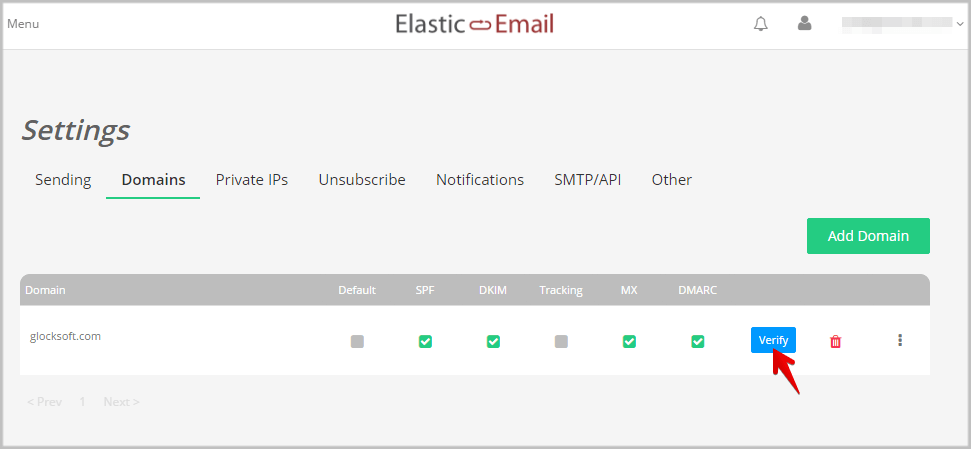 There are a free version and a free trial. The software is cost-effective as it offers the options provided by more costly rivals.  
It is an email marketing solution providing quite a bold tagline subscriber system, which helps run automation effectively and enables creating dynamic emails with the option of merging tags. The built-in visual automation is simple and effective. Application of ConvertKit implies the availability of various form types and basic landing page builder.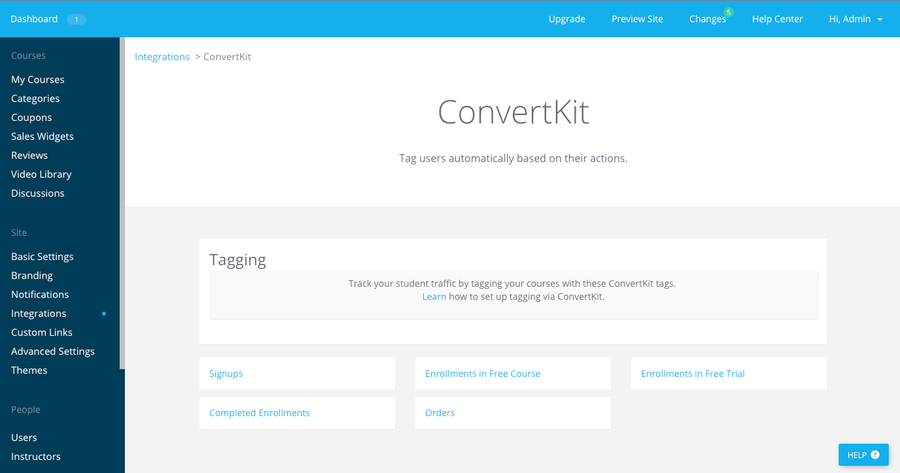 It also offers WordPress plugin so that you could have your site and ConvertKit email list work in union. More suited to small size teams.
Using Mailmunch plugin can help you grow your email subscribers.  It provides the tools for converting visitors to your blogs into potentially loyal customers. Optin forms Mailmunch offers are an easy way to subscribe via email to your/your customers' newsletter.
Moreover, new subscribers can be easily synced to MailChimp or Constant Contact.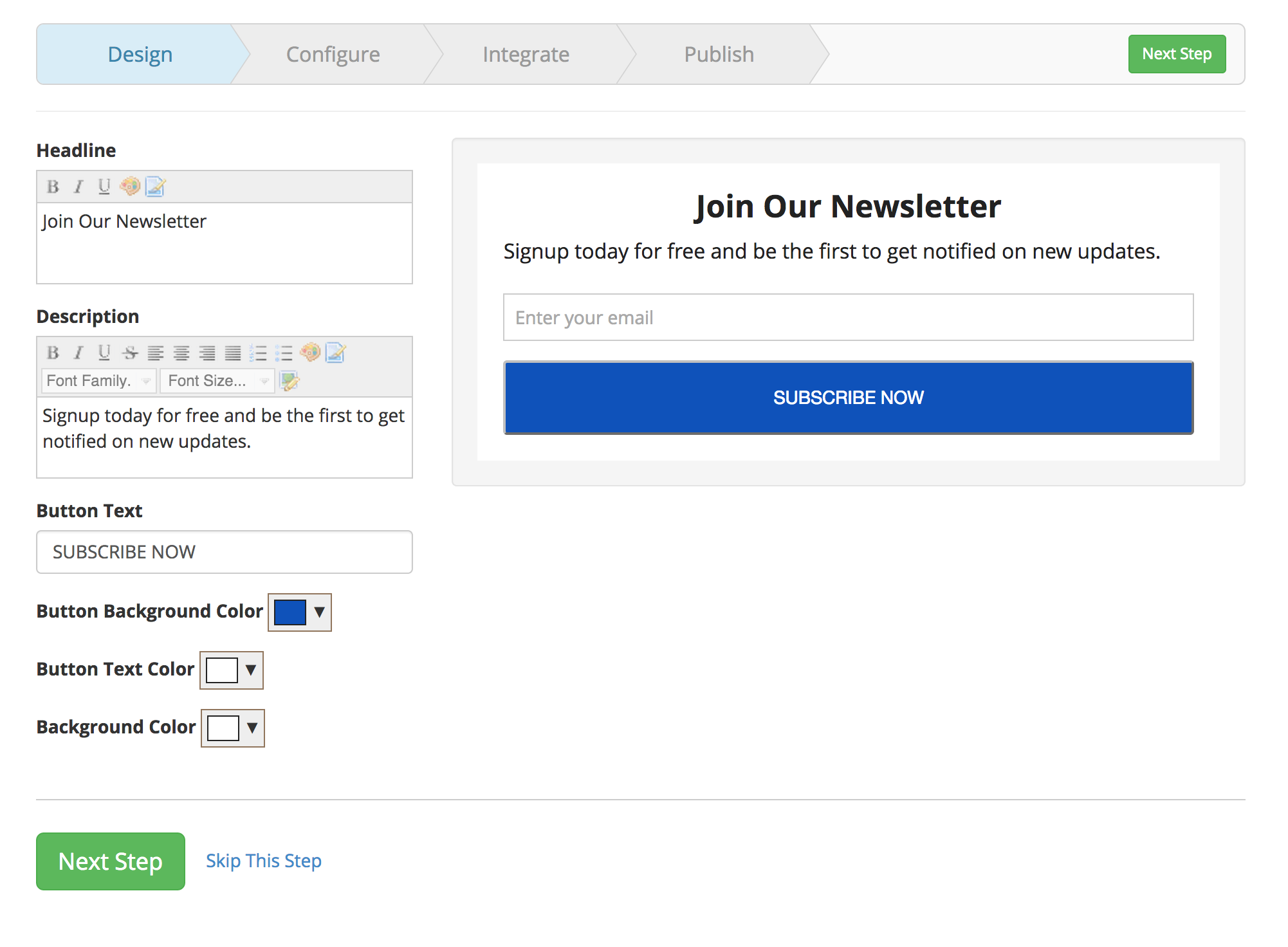 Mailmunch is a service that works as an email list enhancer and integrates with all web platforms including WordPress.
This email marketing software is a powerful solution for turning contacts into your customers. It helps create targeted messages and provides full marketing automation by enabling communications through automated workflows based on people's unique interests defined thanks to ActiveCampaign features of email segmentation and more personalized content.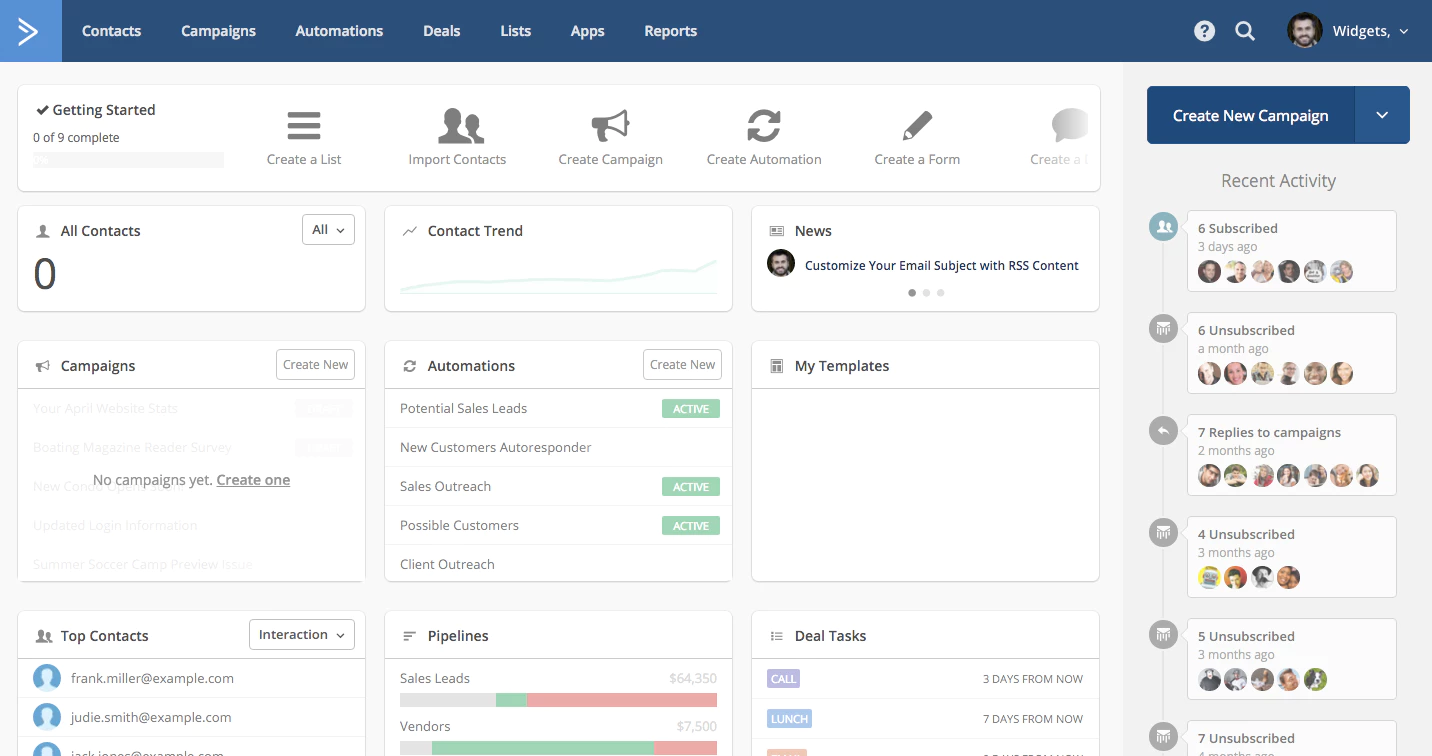 Your customers' journey will surely be smoother with this tool, which costs starting at $9 per month.
It is an email marketing automation solution for launching email campaigns, handling transactional emails, sending SMS messages, creating Facebook ads and retargeting ads. Its pricing plans get good reviews from the long-term users.  Overall, it is a marketing solution suitable to any size marketing team.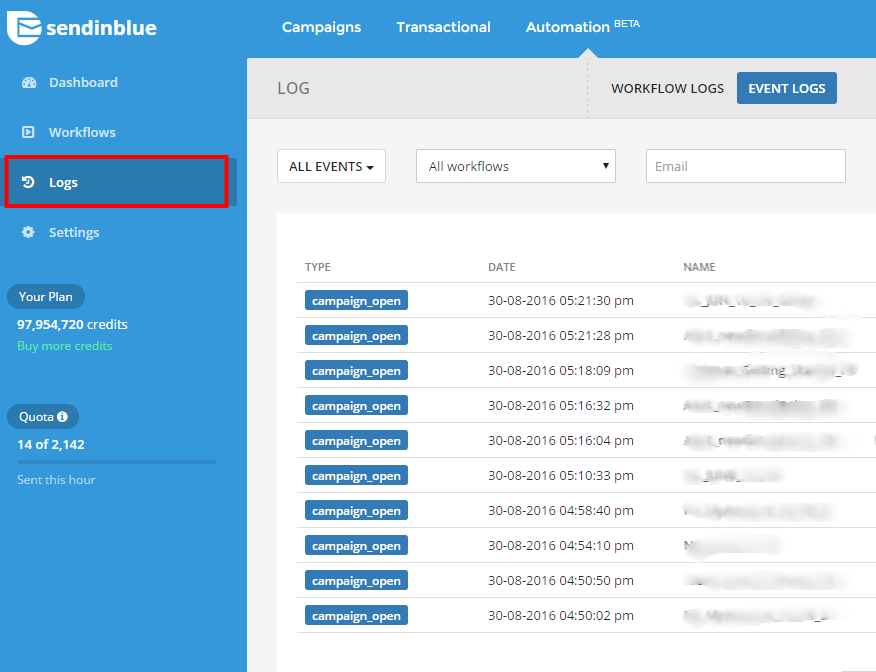 Within email marketing it covers the opportunities for channel management, event- triggered actions, lead management and launch of multi-campaigns. It is a perfect combo of quality and service.
Retainly
This software offers an efficient marketing automation solution that comes with a rich set of features and capabilities. It enables conducting multi-channel drip marketing campaigns incorporating support for SMS, email, and push notifications.  The platform allows marketing teams to engage their clients and prospects with time-delayed email automation.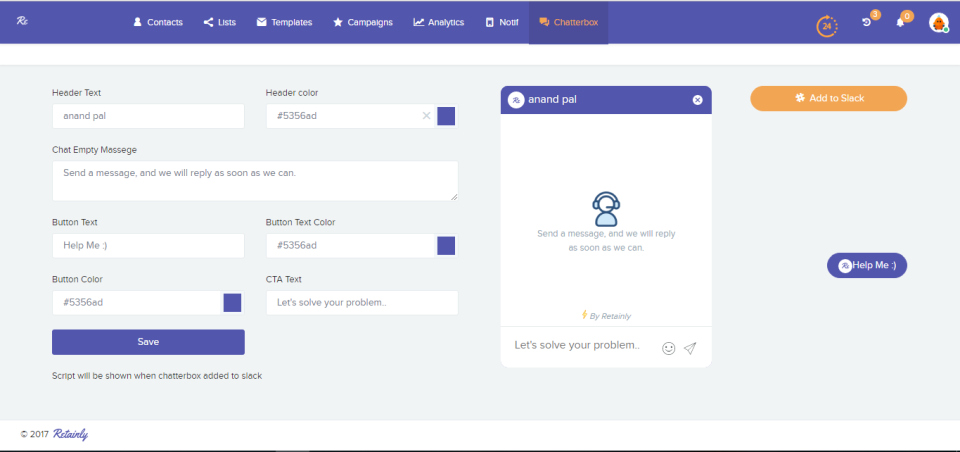 It seamlessly integrates with Intercom, Mixpanel, Segment, and Woopra, which means the automatic capturing relevant customers' information.  
It is an email marketing service provider characterized by simplicity of usage and sophisticated email designs. It positions itself as user-friendly software that helps launch successful email campaigns and track them instantly. Besides, it can help manage subscribers, create customized popups and appealing landing pages, to name a few.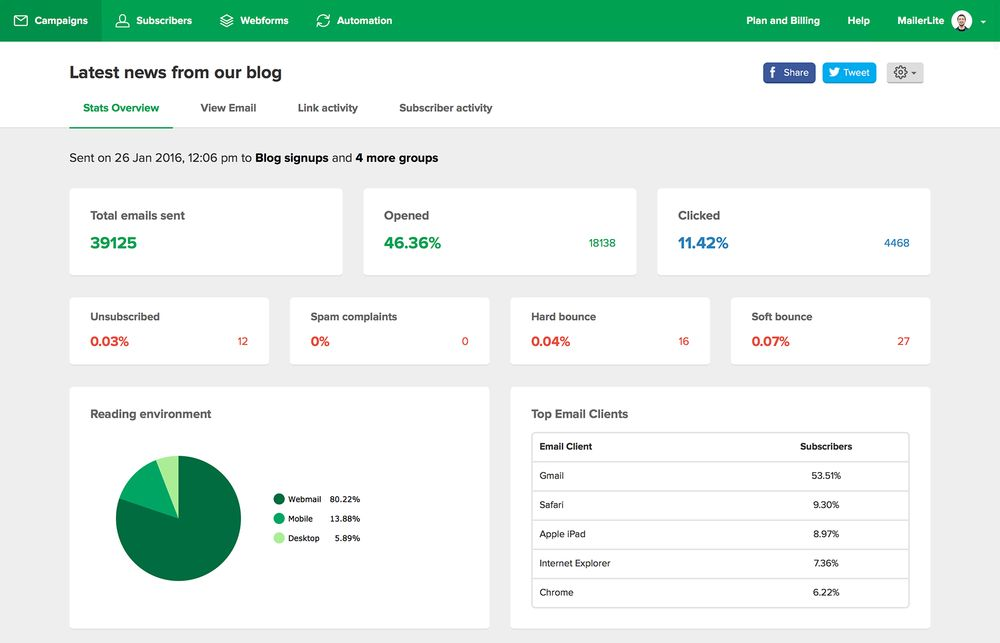 It acts as a workflow facilitator due to the impressive list of integrations. The most distinguishing features include campaign reporting options, full email automation, subscribers' management, and tracking email campaign results.
This cloud-hosted platform provides support for a big number of marketers assisting them at all the campaigns stages, from launch to results track of the email marketing campaigns. It provides data-driven automation and offers marketers the tool with advanced tracking functionality. In addition, your team feels more efficient with the open list of multiple integrations including analytics and project management software. It perfectly suits small and medium size marketing agencies.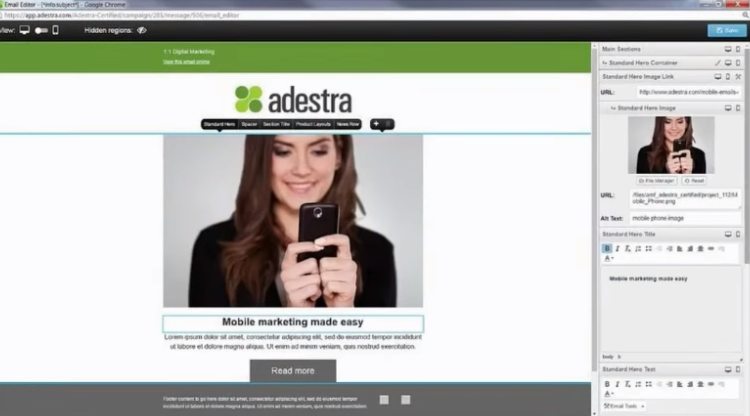 It supports a quote-based pricing model that depends on the set of features your team's needs require.
Marketing analytics tools
Data is a buzzword, which comes as no surprise as getting access to data enables tracking and analyzing customers' behavioral patterns and make business forecasting more accurate.
The importance of marketing analytics is undeniable. You need tools to collect, analyze, and measure your overall marketing performance. For empowering your marketing team with tools providing true insights on your marketing projects, you might want to take a look at the following software.  
It is a cloud-based analytical tool enabling the continuous data processing designed for marketing teams of any size. It is optimal for managing brand and product performance online. Key features include customer engagement, impact scoring, influencer tracking, sentiment analysis and more.
This is the ideal software for marketers to engage with target audience and distinguish market campaign success.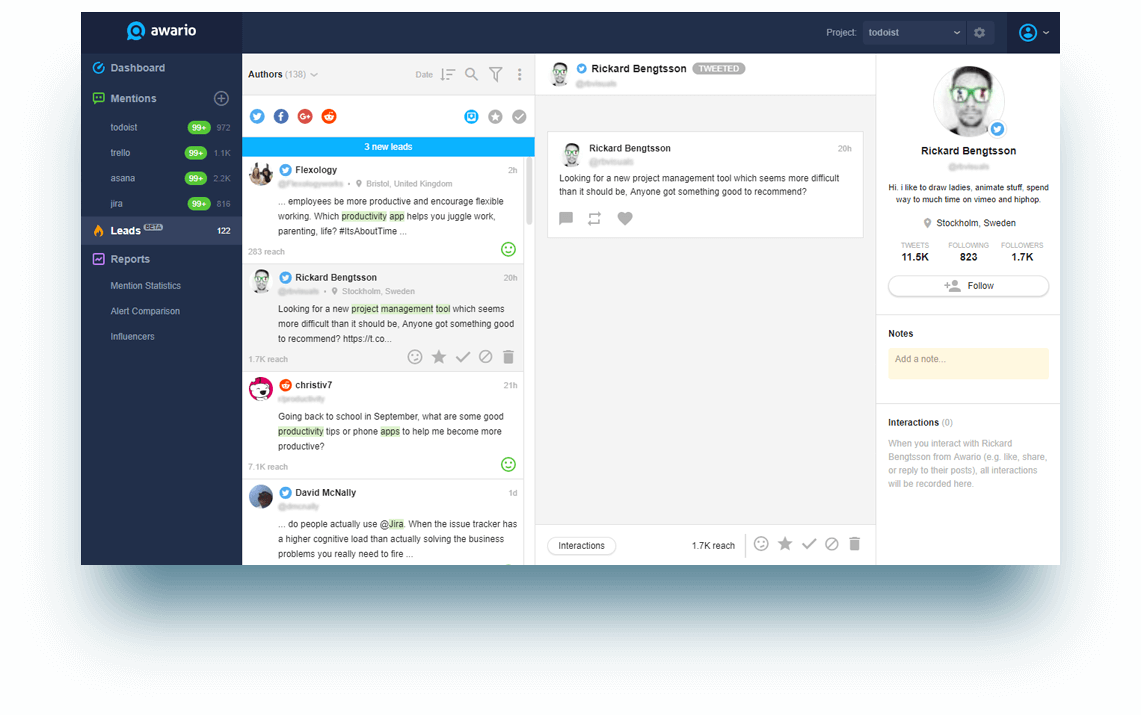 It is a social media management tool to assist teams on creating the engaging content for Facebook, Twitter, Instagram, Pinterest, Google+ & LinkedIn, thanks to an intuitive interface and innovative toolbars that enable your access to generating appealing ideas, getting optimization advice, seeing previews, validating workflows approvals, creating reports and automating the posts schedule.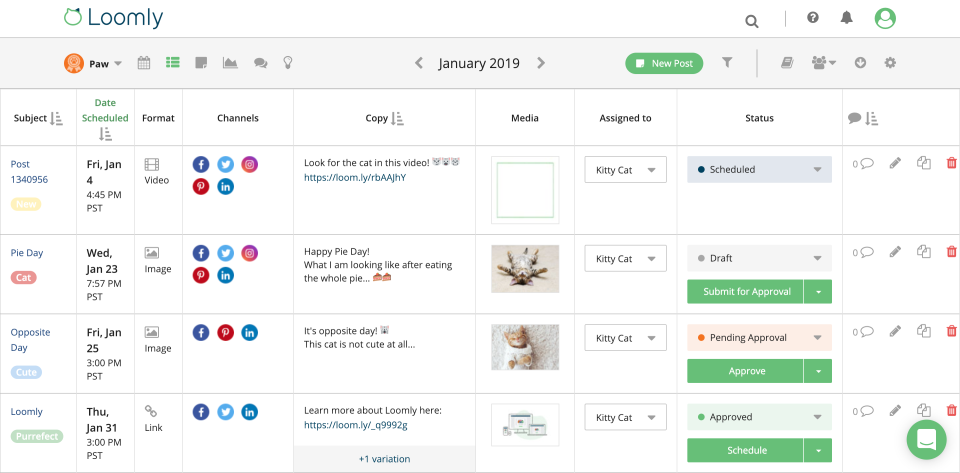 The software is available on the web and mobiles (iOS & Android). Its pricing is based on five subscription options giving access to advanced scheduling and analytics (starts with $27 per month on the Base plan).
NapoleonCat is a software solution for monitoring results of marketing activity. It is suitable for small to medium businesses and marketing teams that need to embrace multiple social media channels. It facilitates your work by automating customer service and analyzing projects results comparing with ones of competitors.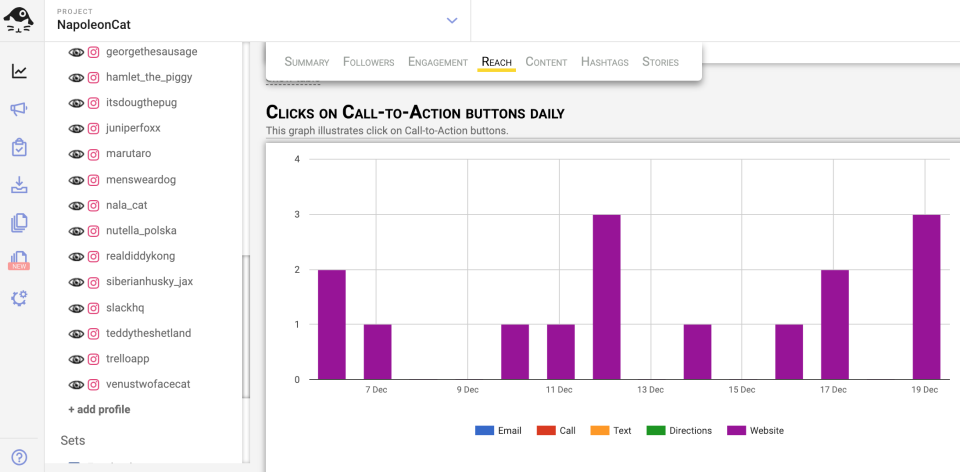 NapoleonCat integrates with most popular social media channels like Facebook, Messenger, Twitter, Instagram, LinkedIn, YouTube, and Pinterest to process and deliver the marketing reports relevant to your teams' marketing needs.

With this software, you manage to schedule the unlimited number of posts, track conversations within networks, and evaluate marketing performance with specific metrics. Incorporating this tool into workflow of your marketing team will be like hiring the high executive with vast experience as it features automation of complex analytics.
Zoho Social integrates with Facebook, Zoho CRM, Instagram, LinkedIn, which prompts getting instant feedback on marketing presence there and your team social media performance.

Falcon brand presents a cloud-based social media marketing and analytics solution that incorporates options for social media monitoring and measuring engagement as well as customer comprehensive data management. It is a reliable assistant for marketers and marketing teams that creates personalized brand experiences.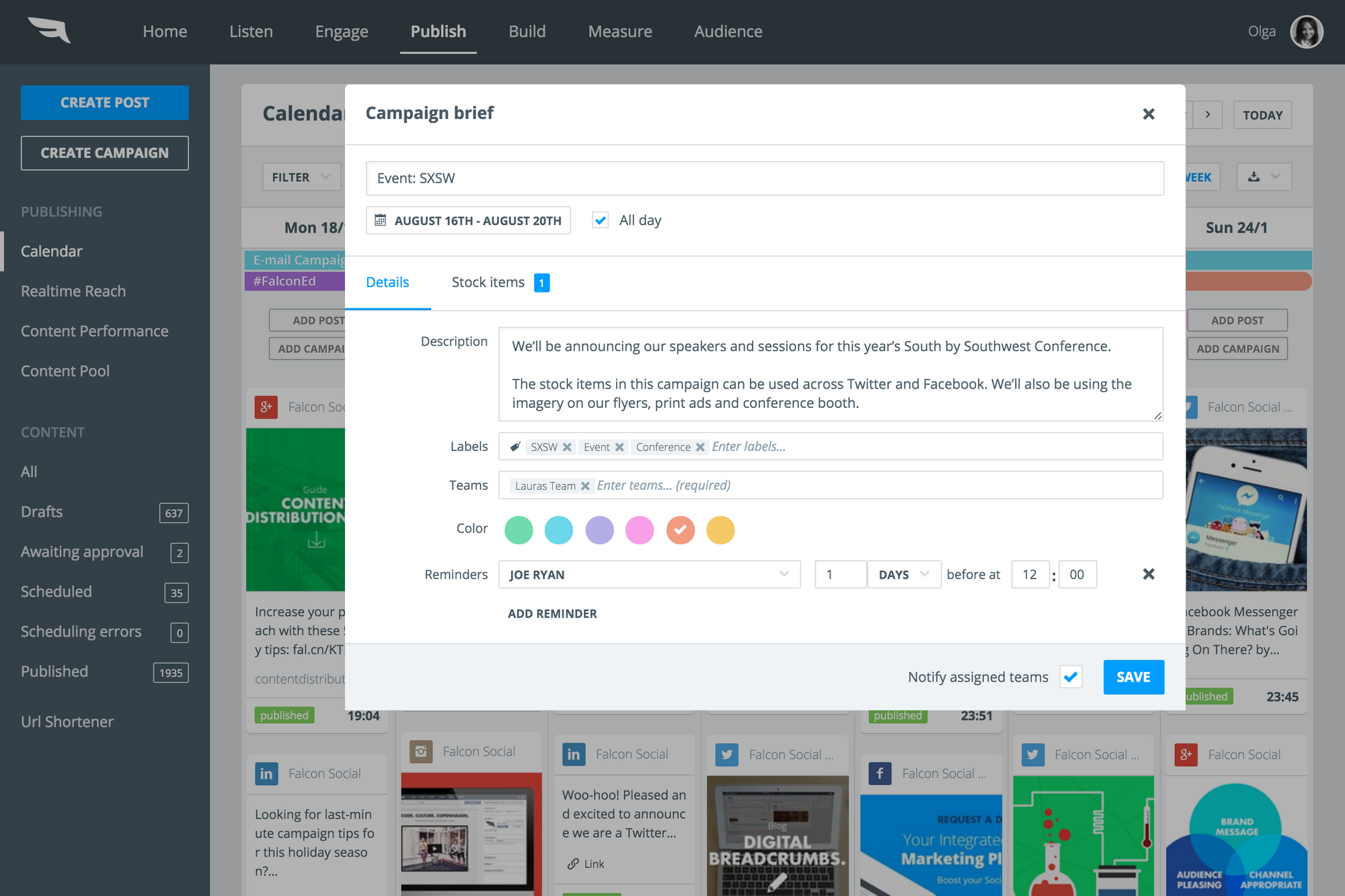 Controlling all your social media channels might be a challenge but with applying Falcon as a solution, you remove the hassle and focus on delivered results of monitoring for more effective performance.  

This is the trusted tool that not only saves time on managing your social media content but also schedules, publishes, and analyzes all your posts within one workspace. Buffer allows multi-account management and, with a relatively low cost, gives the powerful analytical reports on your content performance on a weekly and monthly basis.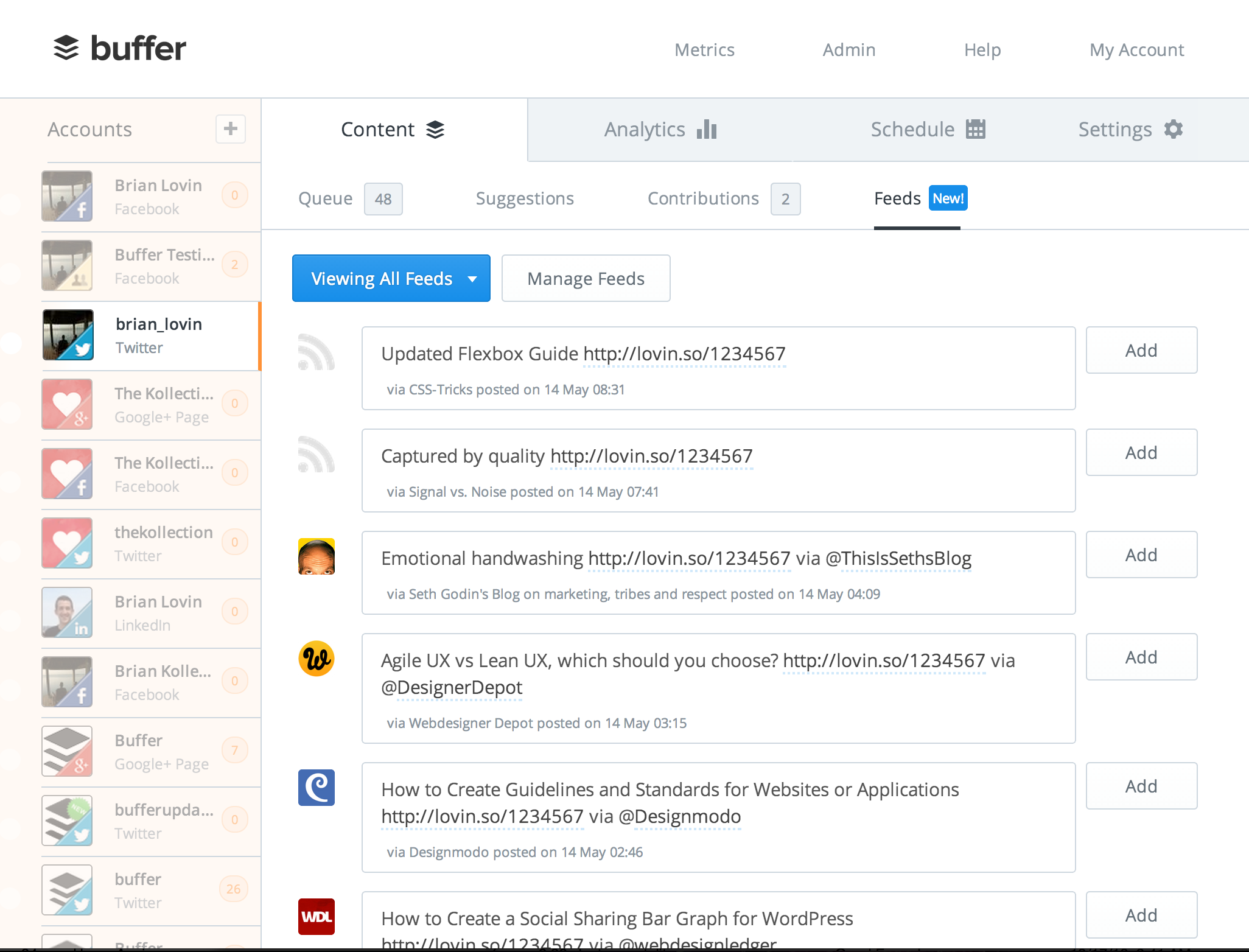 Its full feature set is available on the web and mobile for $15 a month as a starting price.  
It belongs to classic marked as 'old but gold'. Enjoyed by lots of marketing teams, this software provides quality of reports on stats pertaining to page views, number of unique visitors, and average time spent on your site.
It gives you the answer to one of the most important questions of how much profit you actually get for a dollar spent on marketing.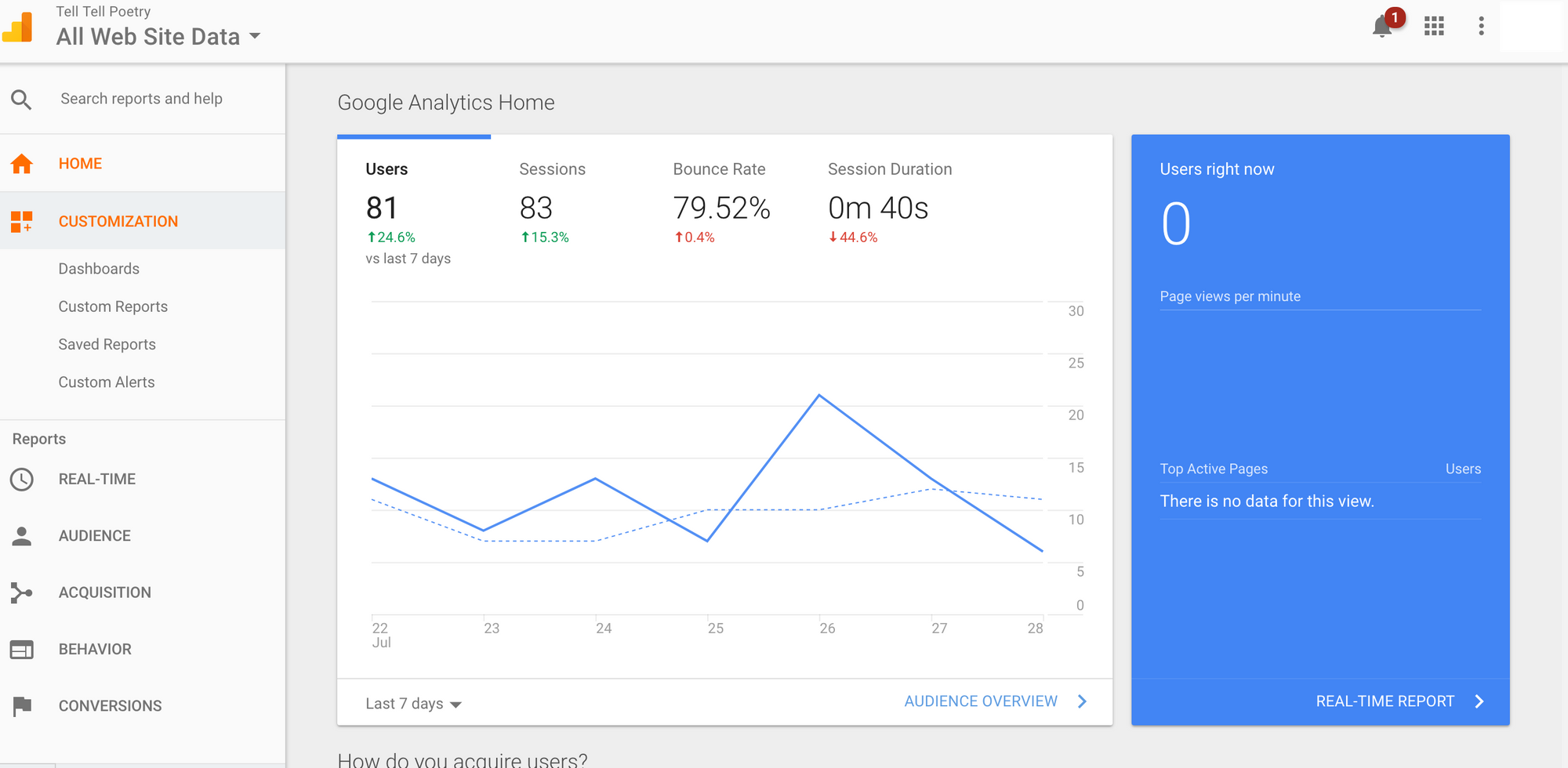 Lack of training on data can cost your business accountability and return on investment so implementing such analytical tools as Google Analytics is essential.

One of the best lead generation and conversion optimization tools for strategic marketing. It is available on various platforms including Wordpress. Using the templates that this software offers in plenty will help you grow your email list in several clicks. Either it is a popping up lightbox or floating bar, you can easily create the form customized for your marketing needs.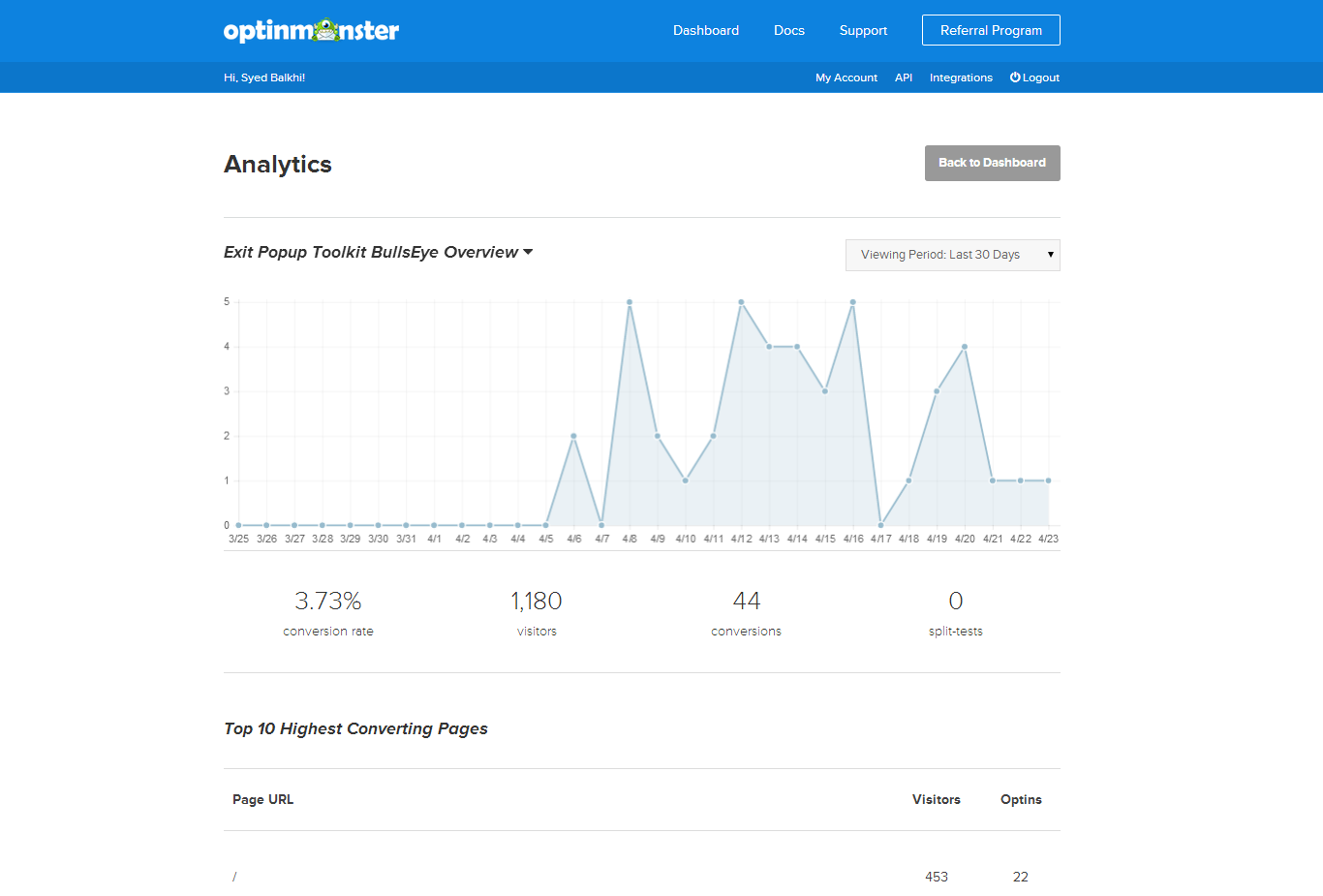 All you need is the title of the form and the website you will apply it on. The pricing options depend on the plan you choose and the billing period. The Basic plan starts with $19 per month.
It is a tool for strategic measurement of your marketing performance. The data is not only skillfully collected but organized into neat reports, which will help you identify the bottlenecks the prospective customer might feel stuck in. It will assist your team in getting clear criteria for advertising campaigns effectiveness.  
Applying VisualIQ you will get bigger revenue by enhancing your performance and getting most of your advertising.
Implementing this software means that you can get rid of confusingly complex stats and charts bloated with irrelevant detail. Now you can find info on a visitor's history, referral and a path with just a click away as well as view the exact traffic coming from affiliate referrals and URL campaigns.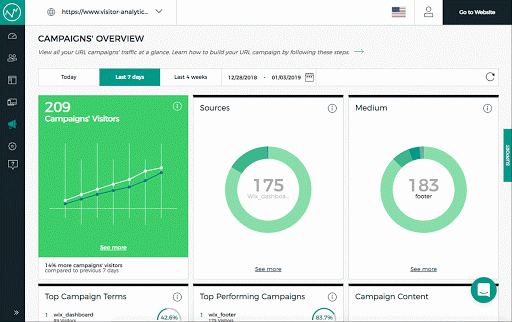 Overall, it can be named as the best alternative of Google Analytics in case you need to get access to key data on the site visitors. The information will be simply presented in a ready-made dashboard.
You yourself can choose the marketing data you consider relevant to work with. It provides analysis of service and products in price comparators and suggests keywords for analysis. It also provides SEO assistance by identifying URLs that are not indexed and disclosing the reasons.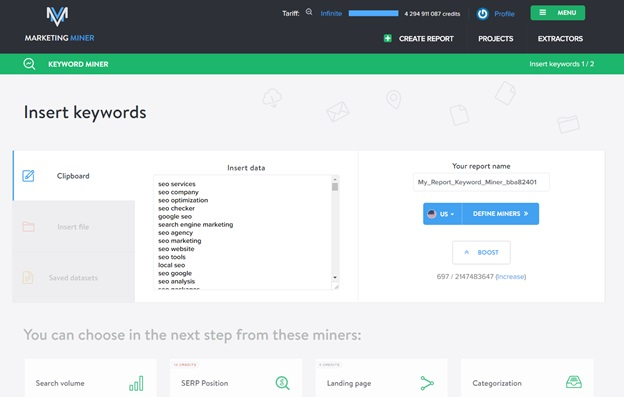 Now, you can easily get the basic marketing data for getting insights on an accurate and realistic evaluation of the performance of your projects.
Conclusion
To eliminate any manual errors and save tons of time on your efforts, you need to apply smart marketing automation tools offered in the list above. They will be great facilitators of your marketing teams' workflows at the stage of content creation, collaboration, managing email campaigns and data analysis for further planning your marketing strategy.