15 Best Time Management Apps For Efficiency In Work And Life
Here is the list of 15 awesome time management apps and tools to help you manage your time more efficiently.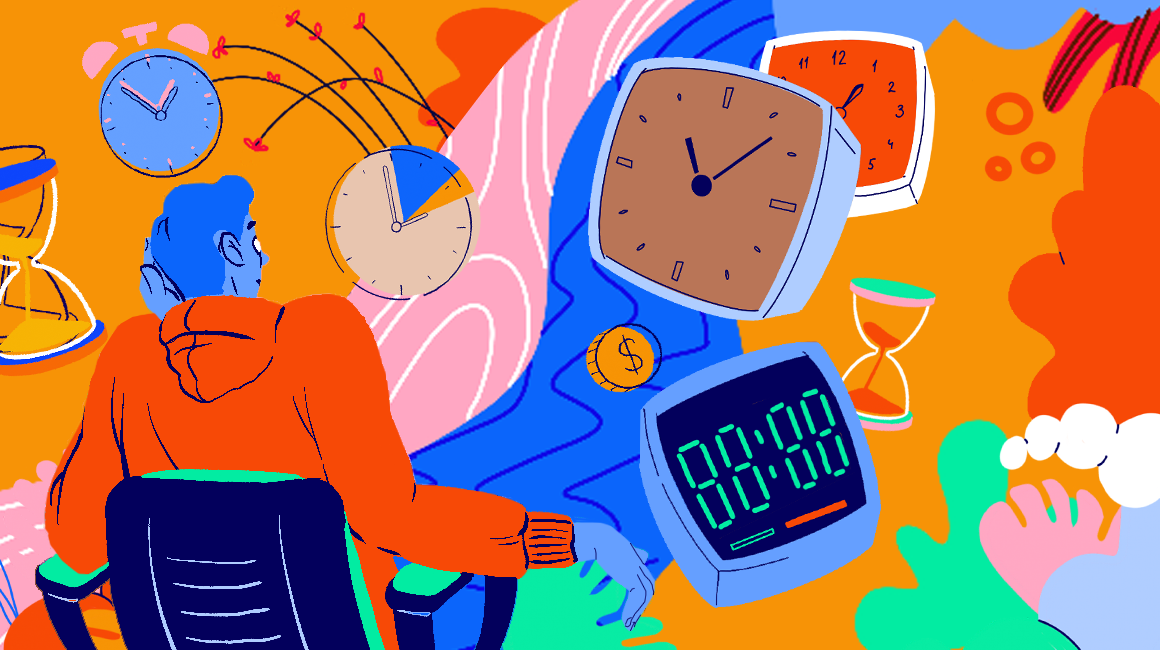 The pandemic negatively impacted work by normalizing overwork and making unpaid hours a 'part of the job', thus ruining healthy time management habits.
How not to work to the bone and what effective time management tools are best to choose for preventing overload, read on below. With these top 15 time management apps and tools, you'll be able to accomplish a lot more in less time in:
tasks management
time tracking
project management
virtual scheduling
mental health and wellbeing.
Task Managers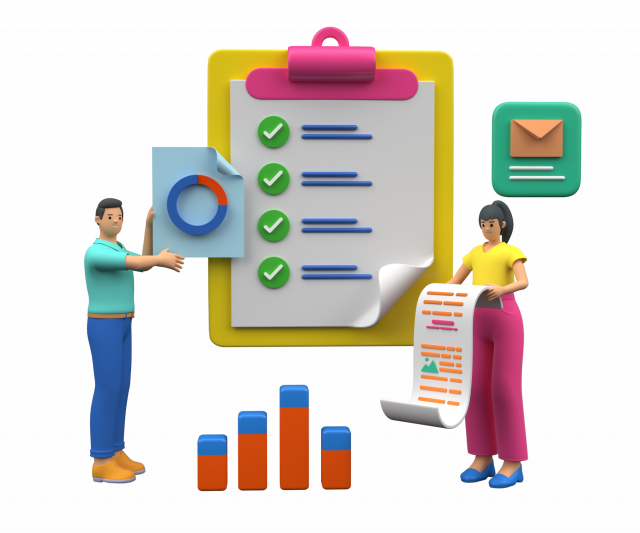 Why they are time savers⏳✅: Yet this seems like an obvious tip, to-do lists are an invaluable instrument: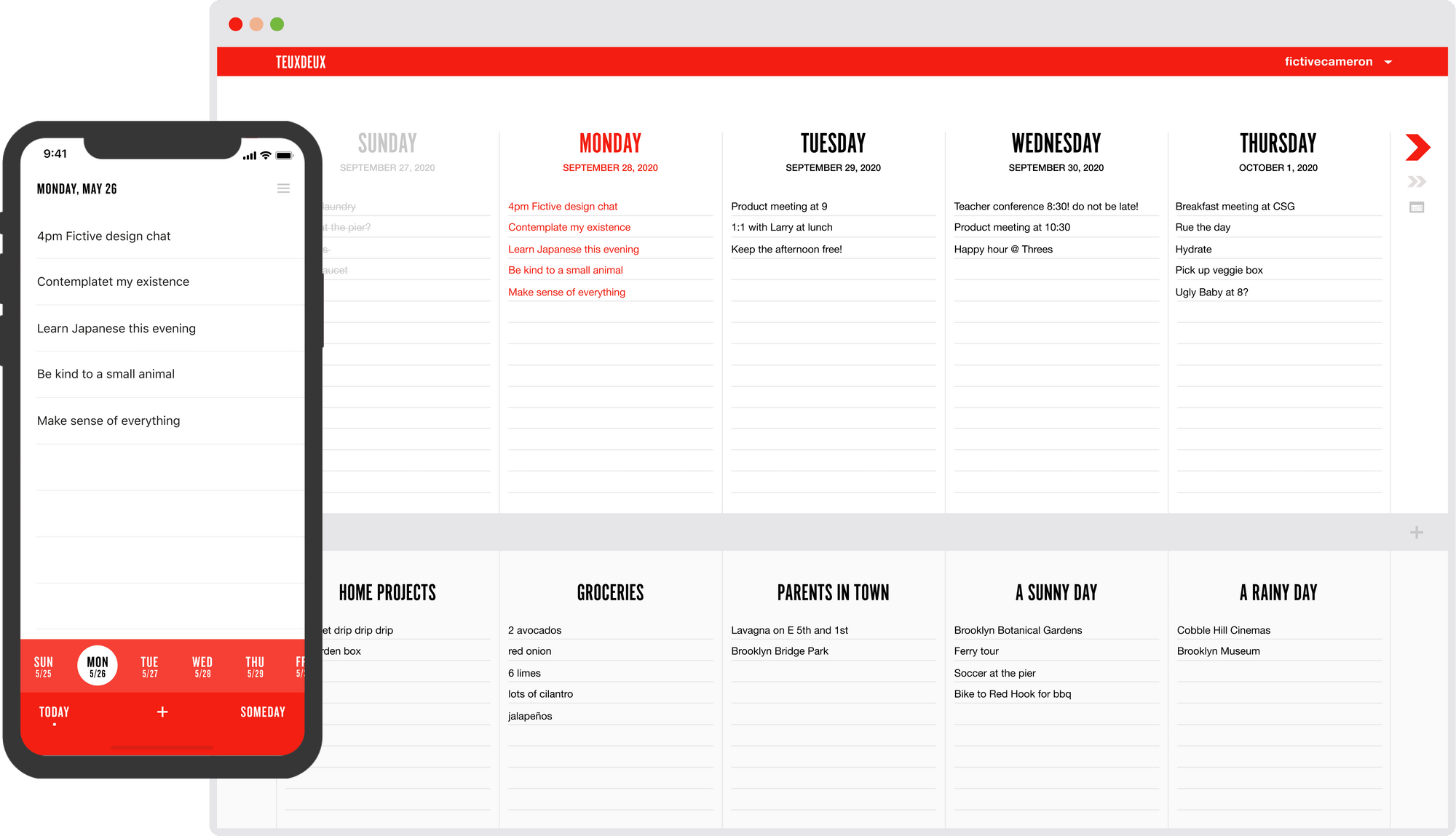 🔍 Despite its simplicity, it is an efficient time management app that is ideal for both personal and business use.
💡Entries and to-do lists you make:
sync with your calendar
can be instantly shared with six users.
are fully customizable
users can also enjoy automatic rescheduling of the incomplete task.

Among other things we love about this app, there is an option for the creation of recurring tasks (100% time saver). The app is available on iOS and Android.  
💸 It offers a free fully functional 30-day trial, and then you can join the service for just $3 per month.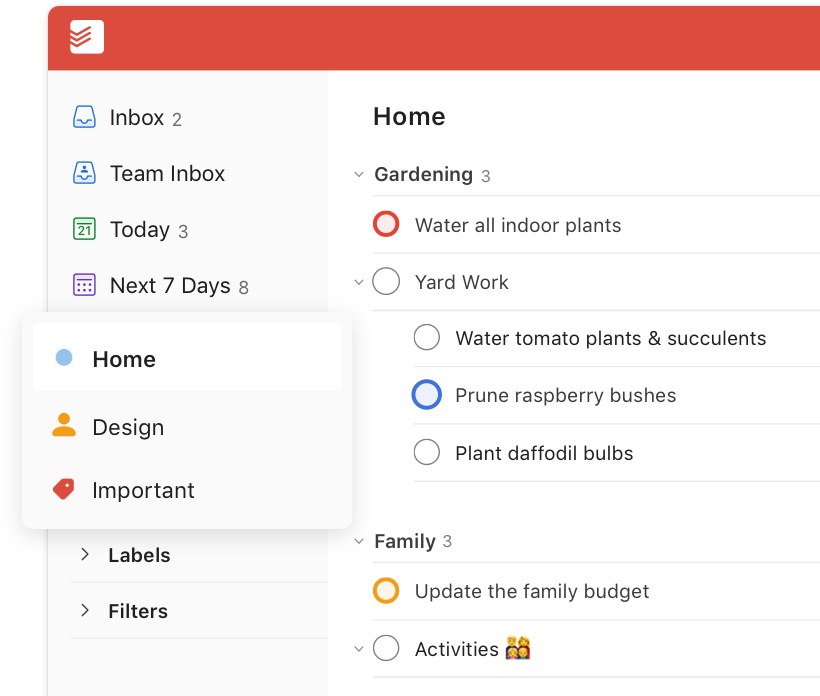 🔍 Todoist is an excellent time management tool, it is easy to use and is ideal for elevating your task management to a new level of efficiency.
💡  What it features:
It smoothly integrates with hundreds of useful apps and has great capacities for delegating tasks.
You can apply the calendar view to see your week ahead and plan more effectively.
Additionally, it provides several templates to pick up so that you don't feel overwhelmed when starting to implement it.
The app can be installed on iPhone, Android, Mac, Windows.  
💸Todoist is available on free and paid plans. Todoist Premium is $3 per month for individual accounts and $5 per user per month on Business Accounts.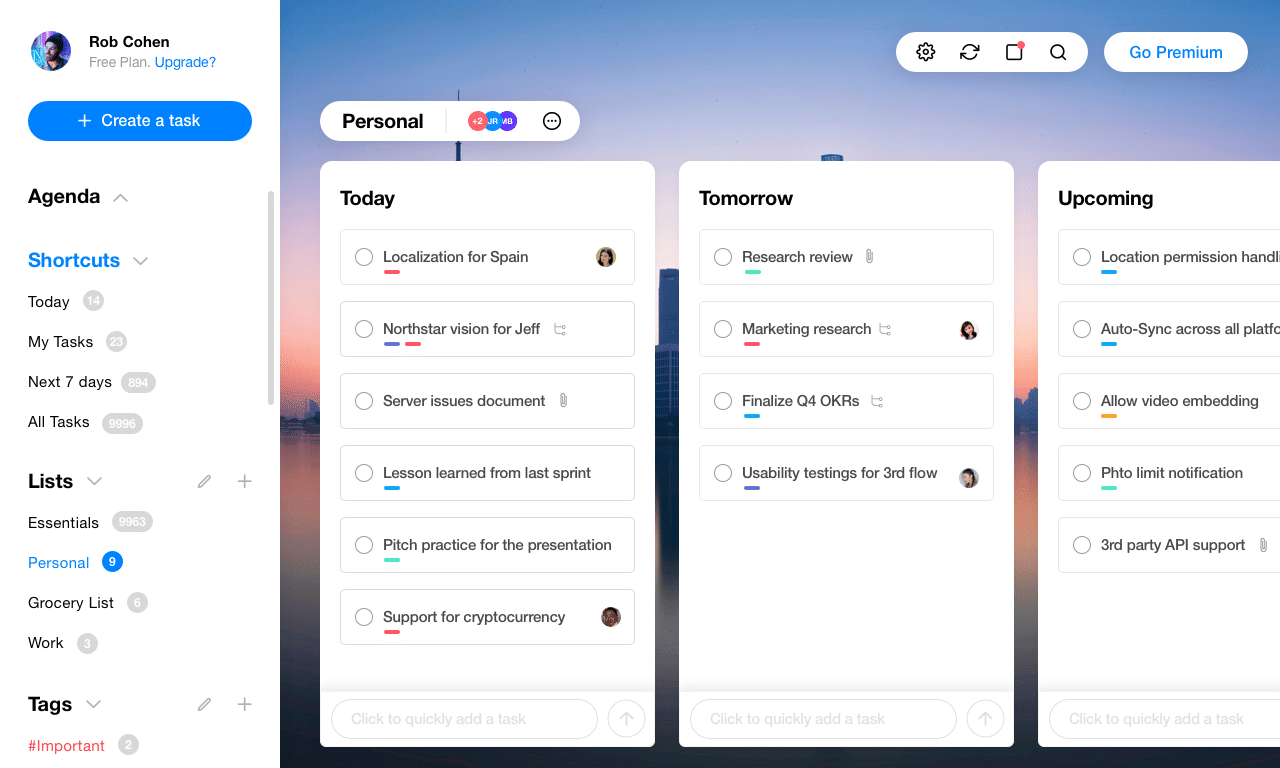 🔍 Any.do provides a superb user experience across platforms for efficient task management both on the individual and team collaboration level.
💡 The app features:
Any.do Moment and Focus Mode.
It allows assigning tasks
It creates integrations with Zapier
It has an unobtrusive system of reminders.
With its Daily Planner, you get all the tasks categorized by Today, Later, Done, Delete labels for perfecting your task management.
Available on iOS and Android.
💸The app can boast of a high degree of variability in features depending on the pricing plan. Any.do offers a free 7-day trial. It costs $5.99 per month.
Time tracking apps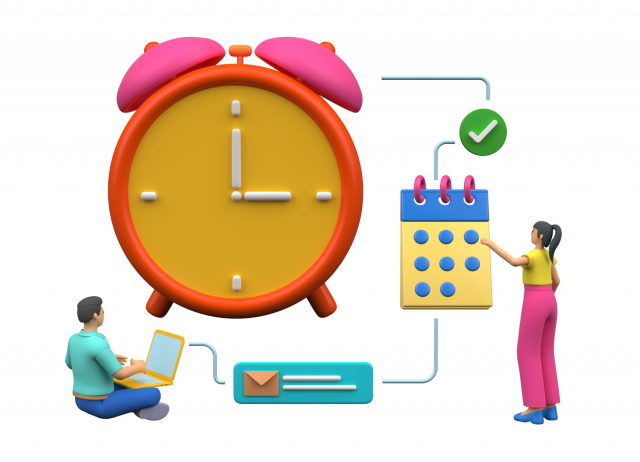 Why they are time savers⏳✅: Time tracking apps can help you:
maintain work-life balance and keep productive
achieve goals in less time.
Sometimes, apps functionality may feel overwhelming — here's how to choose the work time tracker that will actually get you accuracy with zero effort. Below, there are 3 top time trackers to try for guaranteed results of higher efficiency.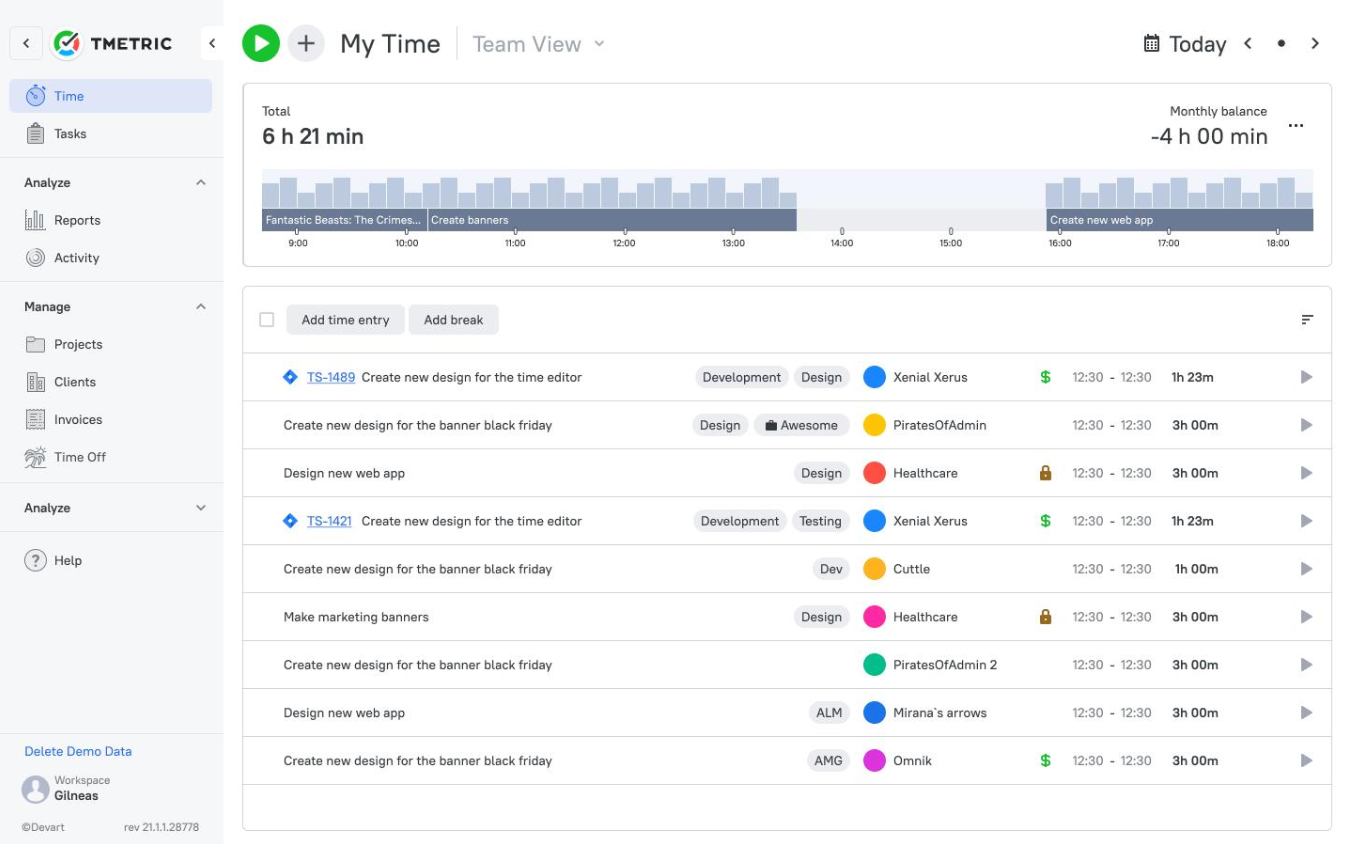 🔍 Definitely choiceworthy for accurate calculations of your work time. Its advanced feature set requires zero learning curve, and you can start using it instantly across any device.  
💡 What it features:
It tracks work time in online and offline mode with precision.
If used for business purposes, it keeps control over onsite and remote employee attendance and PTO by enabling managers to approve sick leave or vacations.
It provides budget tracking options.  
In personal use, it saves time on mundane tasks and helps set boundaries on work and life.
TMetric can be installed as a desktop, web and mobile app across all the platforms, and a Chrome extension for improving your time management skills effort-free.  
💸 TMetric is available for free. Its Professional Plan unlocking time tracking for unlimited projects and clients is just $5 per month.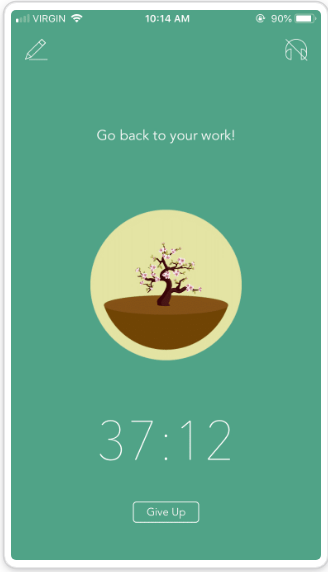 🔍Forest is an app based on the technique of Pomodoro timer and can be used as a time tracker and site blocker.
💡 What it features:
Its concept implies gamification of work.
When you start Forest's timer, a tree starts growing: if a user switches off before the timer is up, the planted tree withers while completed tasks keep a tree growing and reward you with power-ups.
It works across iOS and Android. Users can also install it as a Chrome extension.
💸 It's $1.99 on iOS and free on Android though the option of tracking screentime is available on the paid plan.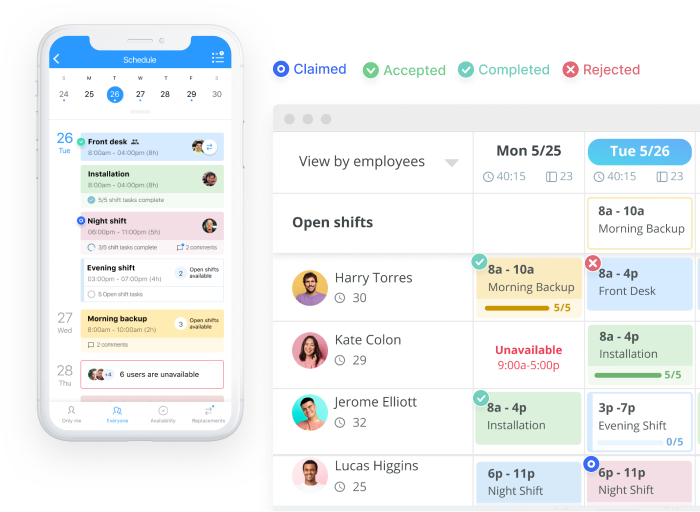 🔍It is an online tracker of work time fitting remote workers at best. Its diverse feature set makes it a perfect fit for contractors and healthcare employees.
💡 What it features:
It tracks the geolocation of employees when logging in time.
It also enables workers to enter notes, images, and videos.
To ease communication, it provides a chat option on a time clock.
To create a smoother workflow, there is an auto-reminder to clock in and out.
The app runs on Android and iOS.
💸It starts at $39 per month for the first 50 users and has a free plan
with 14 days of trial.  
Project management apps
Why they are time savers⏳✅ These apps are designed for:
a project visibility
simplifying complex workflow.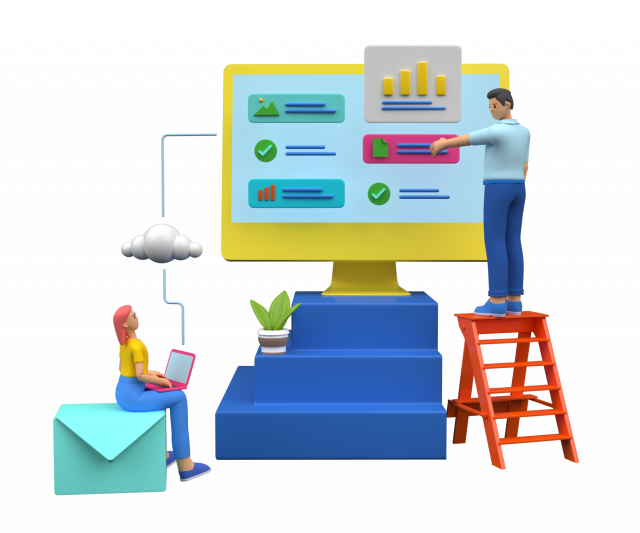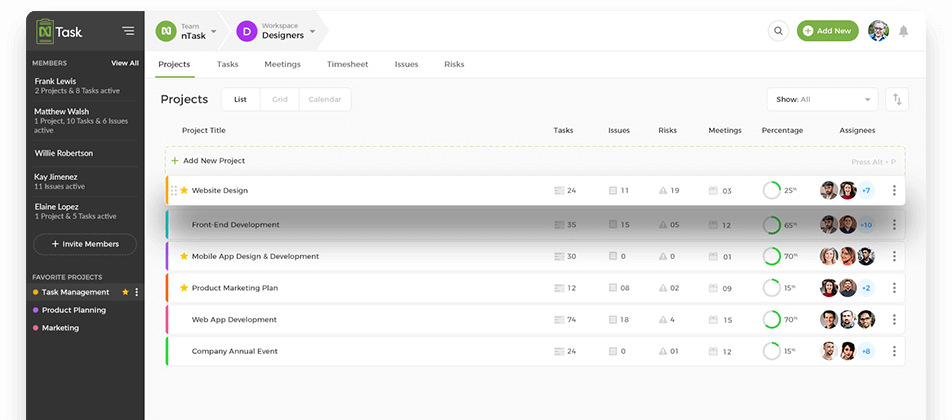 🔍To remove any potential stumbling blocks down the road, you need a working PM system like nTask.
💡What it features:
nTask is an Agile tool that offers issue-tracking abilities.
It has a diverse system of permissions
It introduces Kanban boards (as a part of premium functionality), and task assignments.
In projects, it empowers you with planning, monitoring, and budgeting functions and allows the evaluation of risks with precision as well as resource allocation, all in one platform.  
💸nTask can be used on a free plan available for up to five team members. nTask is introduced on Android and iOS.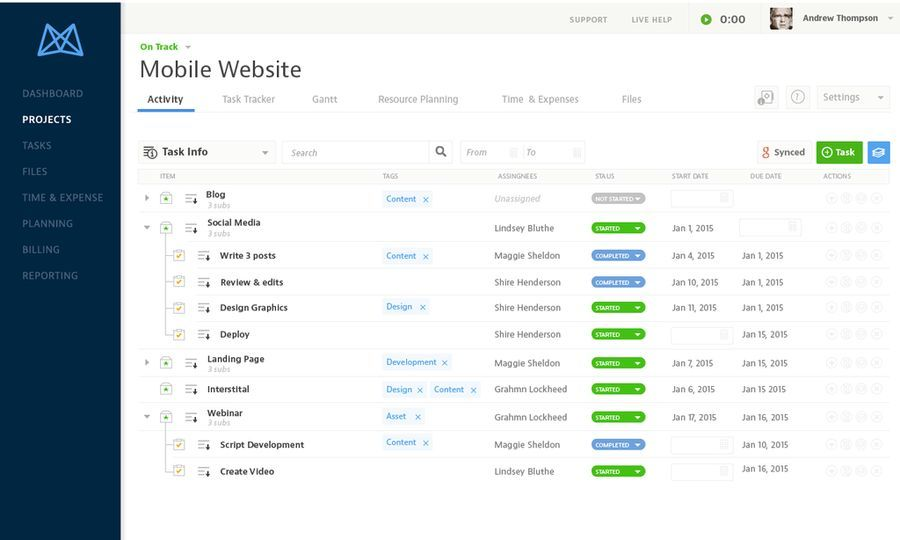 🔍Its functionality facilitates collaboration within teams, prevents issues with understaffing, improves communication, and creates transparency of work processes.
💡What it features:
Its project management capacities provide accurate payroll.
It has budget management, full-fledged business process automation.
It provides calendar and campaign management
The app has a client portal.
It also has a weekly schedule planner that lets employees get a comprehensive view of the tasks they currently have.
The app is available on iOS and Android.  
💸The price starts at $59.00 per month per user. To check the fit of the functionality, users can enjoy a free trial.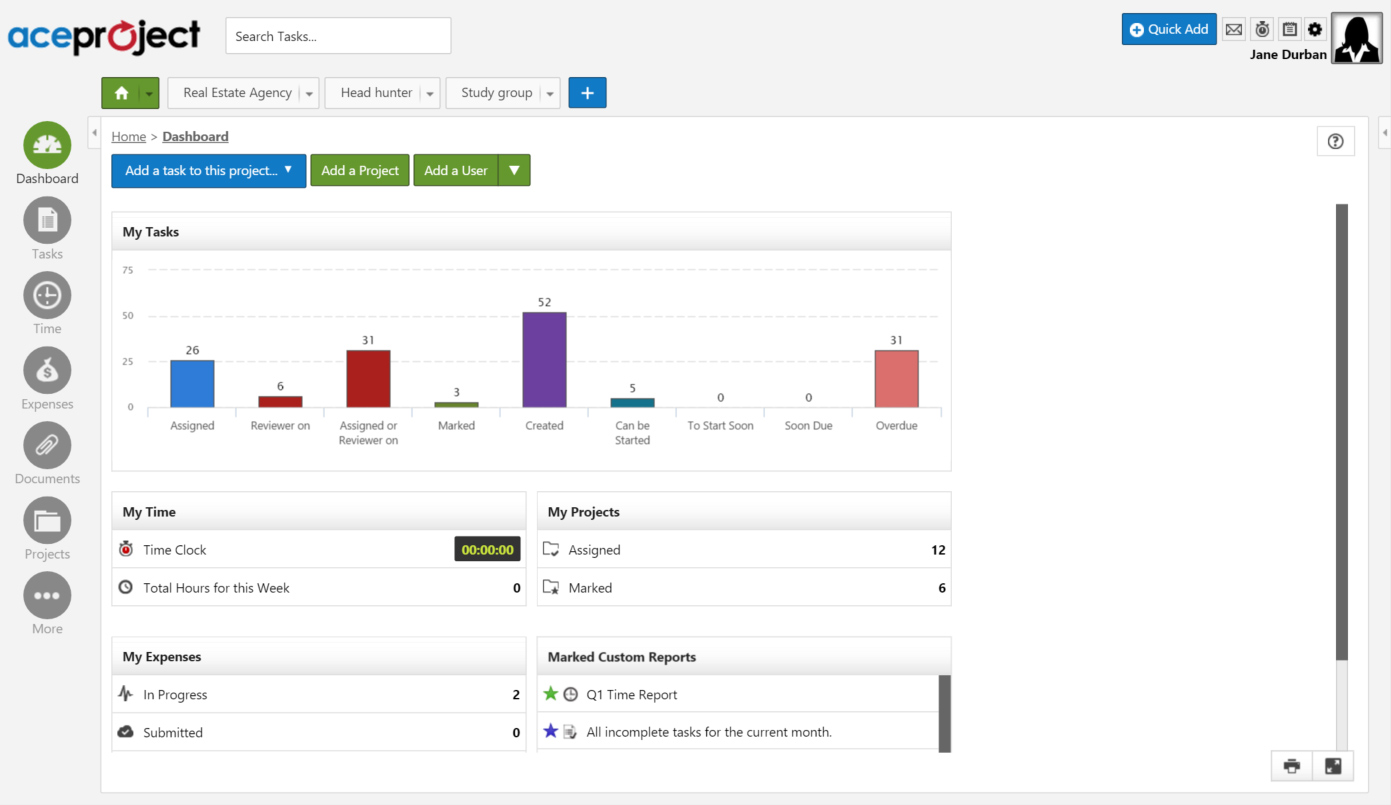 🔍 This project management system improves communication and increases team productivity due to its easy-to-use functionality that tailors to the needs of various businesses.
💡What it features:
Aside from setting an assignee, the task has a due date, accompanying notes, estimated time for completion, and a rank in priority.
You can enter detail and filters on tasks, apply Gantt charts, diverse reporting tools, tracking for project-associated expenses.
AceProject has iOS and Android native apps.
💸 As an advanced project management system, AceProject offers different service tiers to suit the requirements of different teams. Aside from a free plan, there is a paid plan that starts at $19.00 per feature per month.
Virtual scheduling apps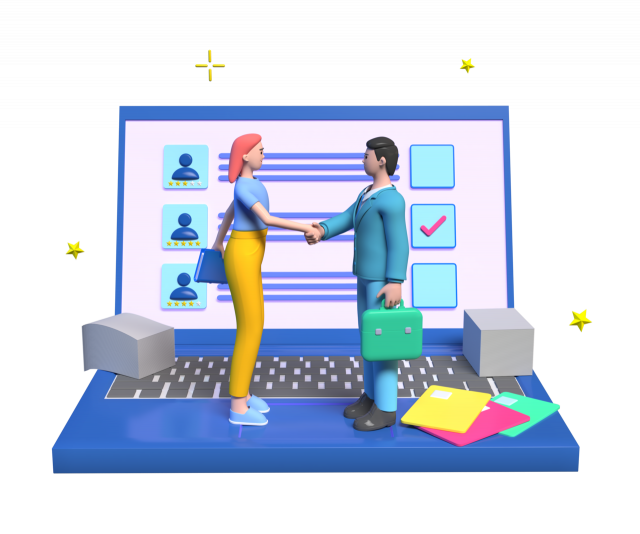 Why they are time savers⏳✅ If you find the communication outcomes fall below your expectation, it's time to take a new approach in scheduling, especially when it comes to virtual scheduling. These apps are irreplaceable if you want:
to prevent overlap of meetings
to automate virtual scheduling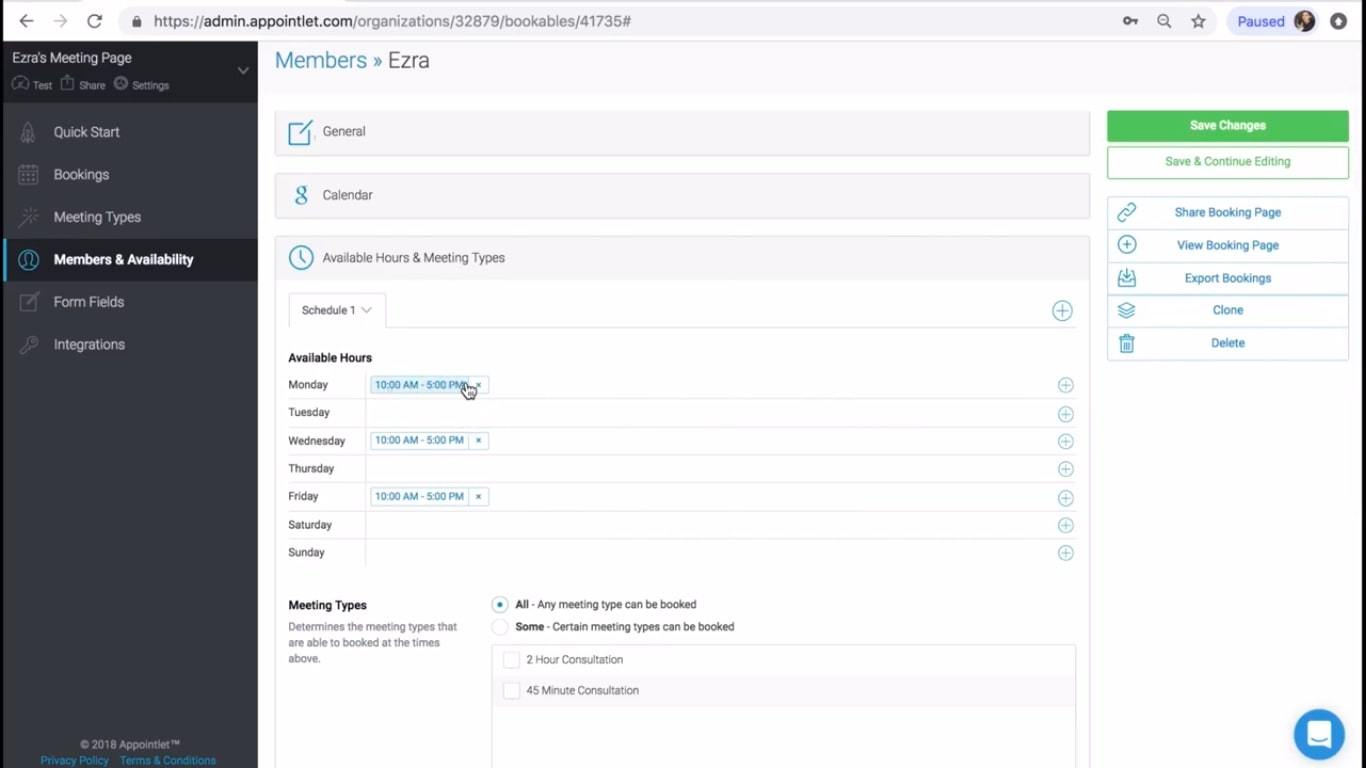 🔍With this app, you will be able to save time by automating your schedule management.
💡What it features:
Its functionality lets decrease the number of no-shows by providing a system of automated reminders.
All the schedule entries are editable and easily visible.  
You can also make booking pages and share them with the team or customers.
The app is supported on iOS and Android.
There is an unlimited number of types of scheduled meetings available on a free plan.
💸Its Essential Plan is free and includes basic scheduling options. The premium version is only $8 per month including analytics on campaigns conversions.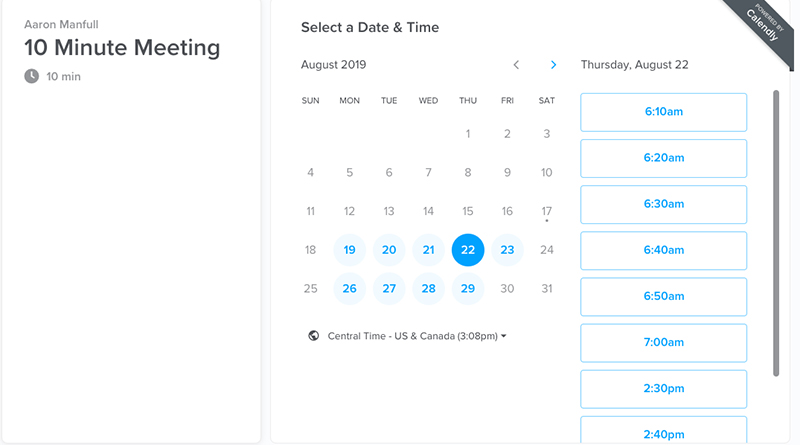 🔍It is a time-tested leader on the market of scheduling software that has integrations across multiple platforms.
💡What it features:
It allows connecting a calendar and booking unlimited meetings.
There is also an option for creating a custom Calendly link.
The meeting email notifications and reminders to meeting participants will be sent automatically.
When using premium functionality, Calendly customers can choose among different meeting types.
For using the app on iOS and Android, you can download it from the Apple Store or the Google Play Store.
💸Citing the pricing page, it is free 'for individuals who want just the basics'. Aside from a free version, there is a premium plan that costs $8 per month and unlocks reporting and admin tools to manage your appointments.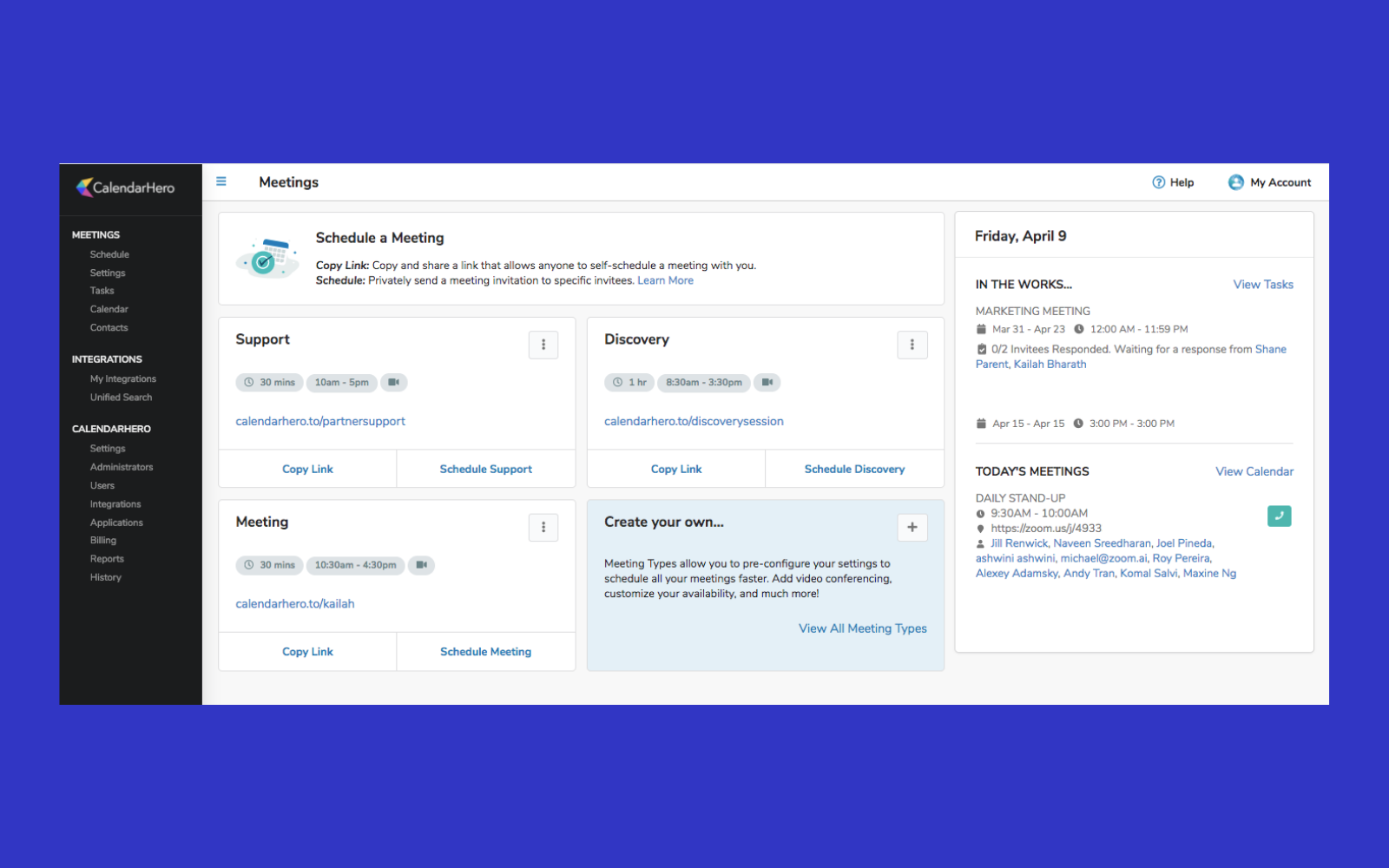 🔍It is an awesome app for optimizing schedule management stress-free. It suits sales, marketing, and consultancy businesses where impeccable scheduling is a must.  
💡What it features:
CalendarHero provides great options for group scheduling and allows creating scheduling links.
With deploying AI-powered functionality, it delivers smart time settings for meeting management for small teams and big companies.
The app runs on iOS and Android.
💸On a Basic Plan, the service is free. The Professional Plan starts at $8 per month.
Sports and daily routine management apps
How to fuel greater success with apps facilitating your daily routine? Search in several directions, and it will improve your time management without fail.
Why they are time savers⏳✅ These apps will help you save time by bringing easy solutions:
for having a healthy sleep routine  
for squeezing sports into a busy and building good habits
for softening intensity of stress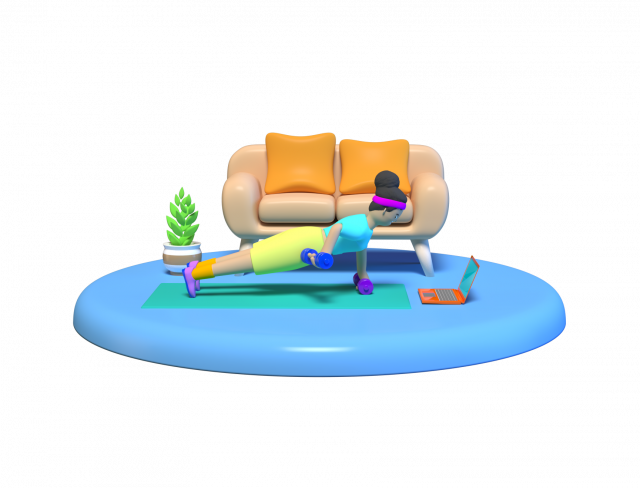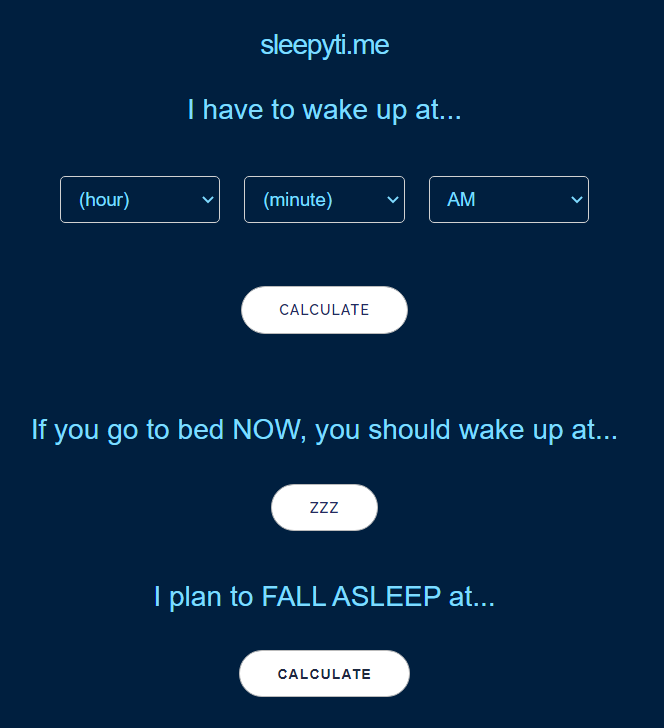 🔍With Sleep well, you will be intuitively learning how to engage with your body so that it could avoid extra pressure and overwork. Due to the burden of work, all of us can feel overwhelmed at times. To avoid the detrimental effect of overwork, which can cause depression, heart disease, use this simple app to organize your sleep routine at best.
💡What it features:
Though the sleep behavior is involuntary, we still need to observe the sleeping time. The functionality of this web app is designed to wake you up at the 'proper' moment based on the calculation of the best duration of your speeding cycle.  
💸This awesome service is available for free.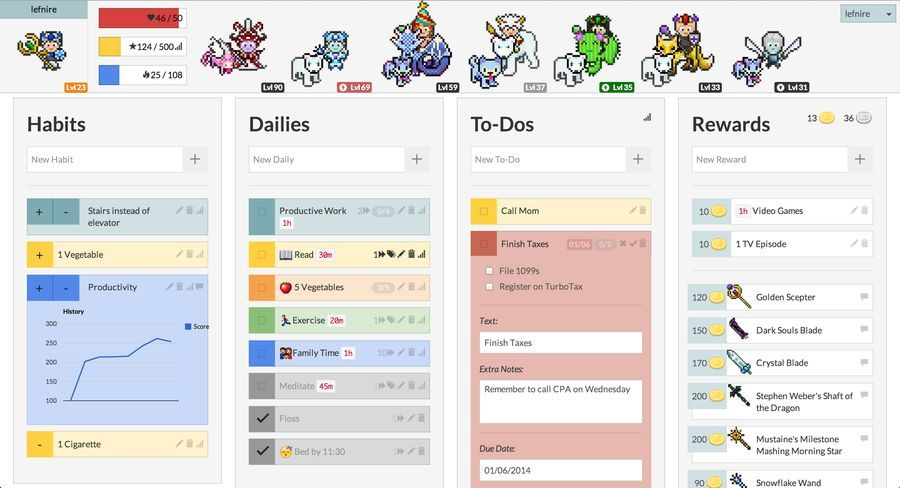 🔍Habitica proved that habit-building can be effectively digitized.  The application helps build healthy habits whether it is doing sports on a regular basis or drinking water: it deploys the idea of a role-playing game with its system of rewards as encouragement.
💡What it features:
This is a kind of app that keeps you from mistaking movement for momentum and its time management features assist in maintaining motivation.
The multiplayer role-playing game aspects are greatly organized. It has enough inventory to equip the characters, make them recognizable, and brand your personality.
There is also an online chat, filters on tasks, and due dates for meeting deadlines without fail. The gamification concept makes users feel fully engaged and motivated.
💸It is available for individuals and teams for $9 per month. The app is available on iOS and Android.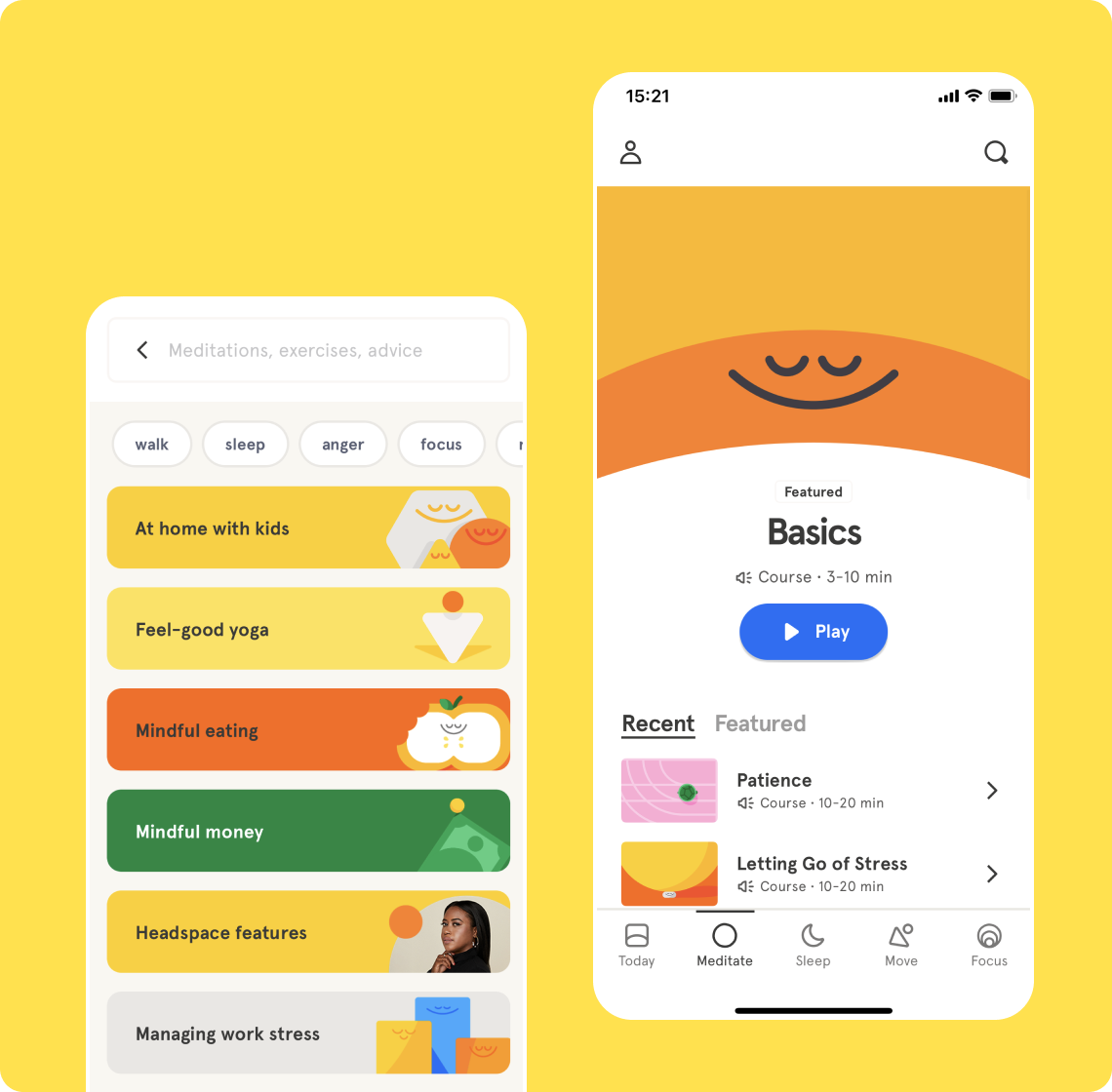 🔍In 2020, the mindfulness app Headspace saw a huge increase in business subscriptions. Among multiple reasons, it became mega-popular due to its easy-to-use functionality and bright design.  
💡What it features:
The app meditation packages guarantee to directly contribute to decreasing intense stress and anxiety.
All the guided meditation sessions are supported by high-quality videos.
Besides the guided meditation tracks, the app features a timer, a tracking system for monitoring the progress, and an option to chat with other users.
Headspace is available on Apple iOS and Android devices.
💸After 7 days of the free trial, the app is available for $12.99 per month.