Never Suffer From Lost Focus Again With These Top 10 Ambient Sound Apps And Websites
Ambient sound apps are great for creating a zero-distraction work environment and reducing anxiety. Find out more about the benefits of using ambient sound apps for work and life.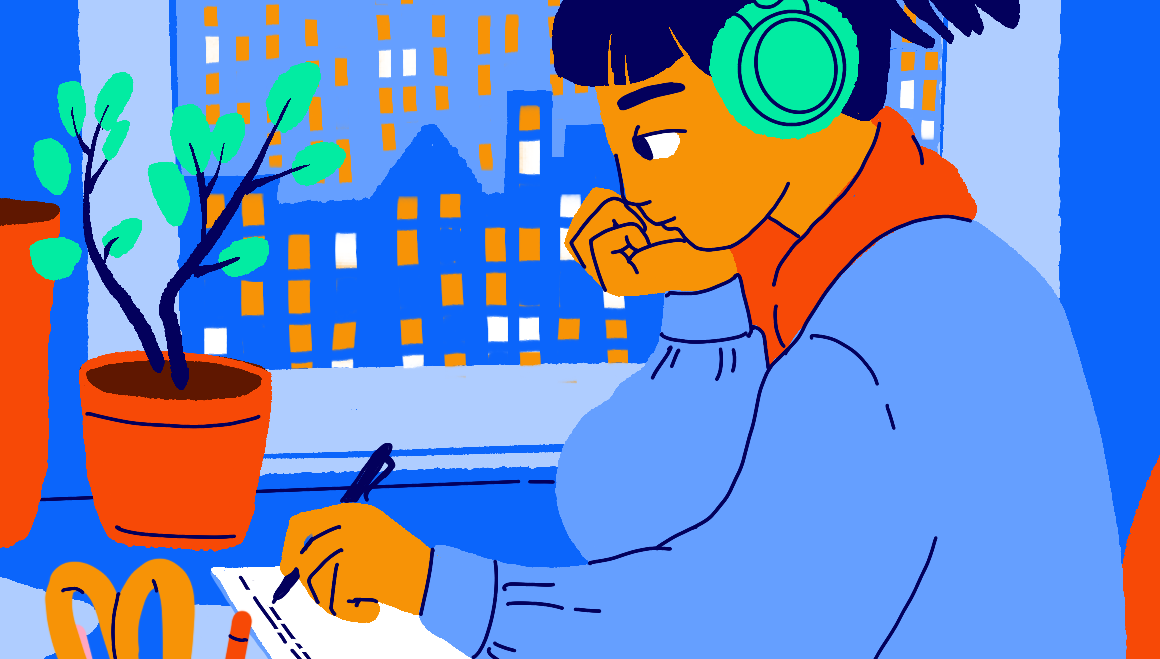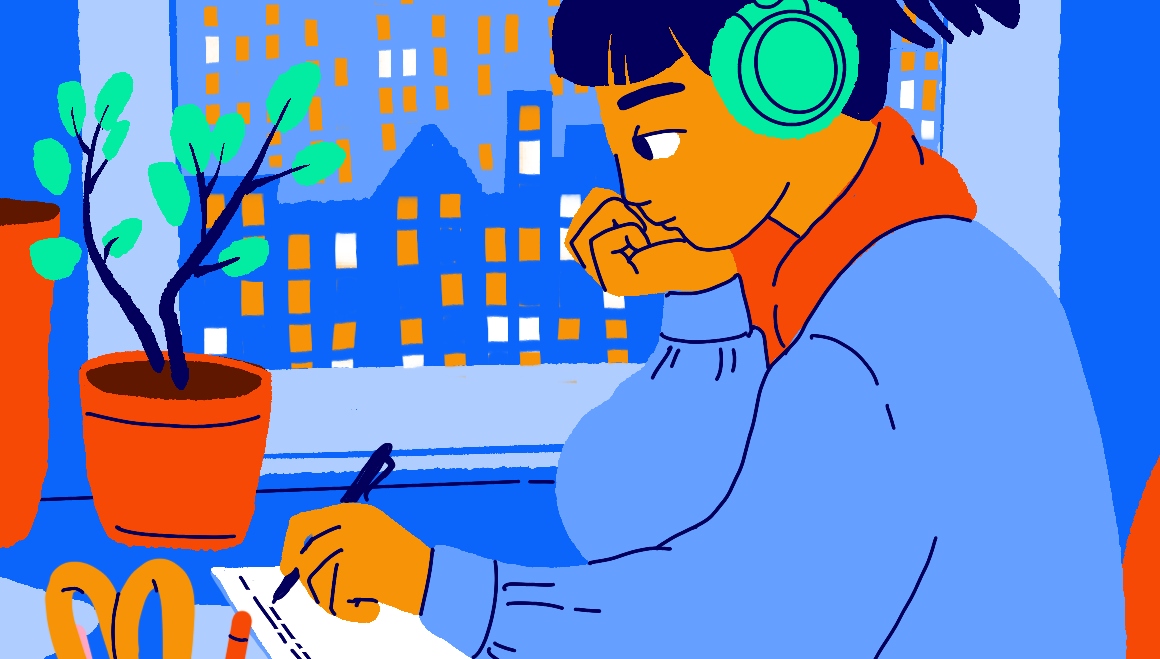 The pandemic redefined the workspace completely. It moved us from noisy and overpacked places into home offices. The expansion of a multimillion army of remote workers is still ongoing.  
It seemed that those enforced changes solved the issue of interruptions that were a staple of jokes about office environs.
However, the experience of millions of remote workers shows low rates of home workspace when it comes not only to an employee's career progression but to the basic zero-distraction capabilities of our hastily remodeled homes.
This is where ambient sound apps can be of help.
What are the ambient sounds apps❔
They can lessen the sound of the primary environment while adding the background noise of your choice. The origin roots in the 1970s:
The term "ambient" music was first coined ... by influential British artist Brian Eno, who described it as music created to "induce calm and space to think."
As the prevalence of noise apps with rich ambient background sounds continues to grow, more and more people use them to enhance the remote work experience.  
It's no surprise that they're quickly becoming a popular, if not preferred, option for focused work and relaxation.
The market offers many wonderful apps but some truly excel with their options to improve focus.
Since picking the right ones is an enormous task, we tried multiple ambient noise apps and websites to introduce the top 10 🌟we highly recommend based on their ease of use 🔆and pricing💲
Top 10 ambient sound apps and websites📢
As stated above, great ambient sound apps are perfect when a user needs to create a zero-distraction work environment for focused work.
Thus, the apps we include in the list are tailored to:
Below, there are 10 ambient sound apps and websites that you can use today.
Service Description ☀️
It's a website with a choice of all kinds of water noise and sea creatures' sounds that are nice on the ears 🤿⛵🦪🌊🐳🐬 and perfect for creating customized combos.
They include the sound of underwater diving, dolphins' and seagulls' sounds, motor boats, raging storms, and calming sea giving you a Zen-like experience, which makes this website equally effective at work and for relaxation.  
How It Works ✨
The background sound is available without time limits as long as you click on the icon and adjust the volume. You may also add other sounds.
Once the desirable sound set is created, you can click at the bottom to hide UI and enjoy the animated sea landscape available in light and dark themes☀️🌙
📌Supported Languages: English
📌No signup. Free to use.  
Service Description ☀️
This is an ambient noise website that allows users to produce their unique  
white noise background and works as an inducer of pleasant feelings by generating relaxing frequencies.
Examples of sounds include leaves rustling in the wind, heavy snowstorms, pebbles at the beach, and even barbershop haircuts, which lets you diversify the ambient sound menu and create a customized audio blend.  
How It Works ✨
Clicking on the icon will launch the noise generator. Users can turn up and down the volume for each of the chosen categories, mix sounds and add or remove the sounds from the combo🍂🌪️🍃🪟❄️🧊
On the left, at the bottom of the screen, there is a tiny icon that enables users to set a timer for the current ambient sound session.  
This will help you concentrate on what you're doing by silencing other distracting sounds.
📌Supported Languages: English
📌No signup. Free to use.  
Service Description ☀️
Tabletop Audio is a great website that positions itself as a platform 'for your games and stories' but it looks like an ideal solution for focused work and relaxation since it introduces easy-to-apply ambient pieces.
There are over 300 compositions to choose from. Each has a 10-minute duration on average. All of them are presented by their original names along with a short description of the theme.  
You come for the tool and stay for a highly immersive and enjoyable experience.
How It Works ✨
Users choose ambient pieces from a collection introduced in the visualized library. The categories are labeled Fantasy, Scifi, Historical, Modern, Nature and Horror. Also, users can apply a quick search by filtering content by entering keywords.  
Music pieces can be saved, added to playlists and played directly from the site player with the option of hiding them. You can loop the playlist or click not to loop it.
📌Supported Languages: English
📌No signup. Free to use.  
Service Description ☀️
It's no secret that cats are awesome, and their ability to purr brings one of the best and most soothing sounds imaginable.
Purrli was designed with this fact in mind. It offers users to choose among various purring regimes and feel happier instantly.  
How It Works ✨
Being wellbeing-focused, Purrli advances the purring sounds of a happy, sleepy, overenjoyed, mewing cat. Users can pick between close and distant audio effects.
In addition, there is a timer option: with each click on the icon, it adds 5 minutes of listening.  
📌Supported Languages: English
📌No signup. Free to use.  
Service Description ☀️
Rain sounds make a positive impact on the human mind and produce the effect of calm and peace.  That is why Rainy Mood is the real deal: it offers a shortcut to get a hypnotizing experience of listening to the rain.
Its rhythm is ideal for reading, studying, and sleeping.
How It Works ✨
Nothing is simpler and more effective for relaxation than starting the sound of the rain on Rainy Mood by clicking on the launch button and regulating the volume to your liking. Done. You can enjoy calming background noise while performing tasks that require concentration and focus.
A web version is free. Downloading from App Store and Google Play allows access to additional features and activating ocean, countryside, and other modes.
📌Supported Languages: English
📌Available on web, App Store and Google Play. Free to use.
Service Description ☀️
It's an ambient sound generator that enables users to cope with stress more effectively, improve focus by enhancing mindfulness and prioritizing privacy, and remove distractions from the scene🔔🔇📣
Aside from applying for the purpose of increased concentration, the app can be used for relaxation as mixes of various sound frequencies allow a night of better sleep.
How It Works ✨
Get instant inspiration and help by diving into the world of ambient sounds from the homepage that displays the offer of free 7 tracks including Summer Waves, Signature Brown Noise, Winter Nights, and other soundscapes of 30-minute duration. Additionally, the app has a built-in timer.
For more tracks, there is an option of browsing the Simply Noise online store: it guarantees only original content of the highest audio quality that is designed to advance the productive mindset.
📌Supported Languages: English
📌No signup. Freemium. On mobile apps, there are in-app purchases.
Service Description ☀️
It is an obvious choice among ambient noise apps for iOS. The app provides a widget from a home screen along with instant Siri support, which allows you to start a soundtrack with a voice command.
Dark Noise requires no subscription and offers to make a one-time payment of $9.99 for full service.
How It Works ✨
Dark Noise delivers 50 background sounds that users can customize by creating a variety of mixes. There is a minimalist icon for each of the sounds and an option for customized animations for playing sounds.
It includes settings for a countdown timer and a fixed-time sleep timer, Favorites feature so that you can always access your most preferable sounds from the top of the list, and AirPlay functionality.
📌Supported Languages: English
📌Available on App Store for $9.99.  
Service Description ☀️
When we work, there's a lot of benefit to the human mind in rhythmic harmony with the sounds around us.
But remote work might be a minefield for challenging tasks that require undivided attention and full focus. A Soft Murmur can be the best solution for blocking distractions and creating a perfect work environment with relaxing noises.
How It Works ✨
The intuitive app interface allows launching the audio mixes that not only protect your privacy but make a positive impact on focus and productivity.
The sound library includes 10 different options (rain, thunder, fire, birds, white noise, etc.). The app has both a master and individual control volume to create the best mixes.  
📌Supported Languages: English
📌Available on web, App Store and Google Play. Free to use.    
Service Description ☀️
Aristotle said, "Knowing yourself is the beginning of all wisdom." Why not give yourself a chance to get more mindful with an ambient sound app like Insight Timer then? Due to the excellent variety of meditations for stress, anxiety, and sleep, thousands of users have repeatedly praised the Insight Timer app.
How It Works ✨
Aside from a meditation experience, using this app provides means for improving your focus, clearing vision on goals and priorities as well as recognizing triggers that may induce stress.
Users can choose from a huge library of truly valuable material that includes over 120,000 meditations, nature sounds, and ambient music to reduce anxiety and improve wellbeing.
📌Supported Languages: English
📌Requires signup to unlock all features. Freemium.  
Service Description ☀️
We know that there is hardly anything better than being outdoors and enjoying the nice weather. With this coffee shop background app, your working environment can be transformed into a busy Parisian café with a click.  
How It Works ✨
All you need to do is to select between "street corner cafe" or "windy terrace".
A list of various cafés demos is available for free. Users can combine tracks and sounds of wind, piano music rain and human voices. In addition, there are a lot of premium noise generators for $3 per month.
The sum point is this: it allows not to lose focus and nourishes the needs of knowledge workers' wellbeing.
📌Supported Languages: English
📌Requires signup to unlock all features. Freemium.