The Ultimate List of Best Employee Time Tracking and Productivity Apps
These are the best employee time tracking and productivity apps to help you track and manage your time. Time management is a skill in itself that can be improved with practice and application. The apps listed here are a great place to start.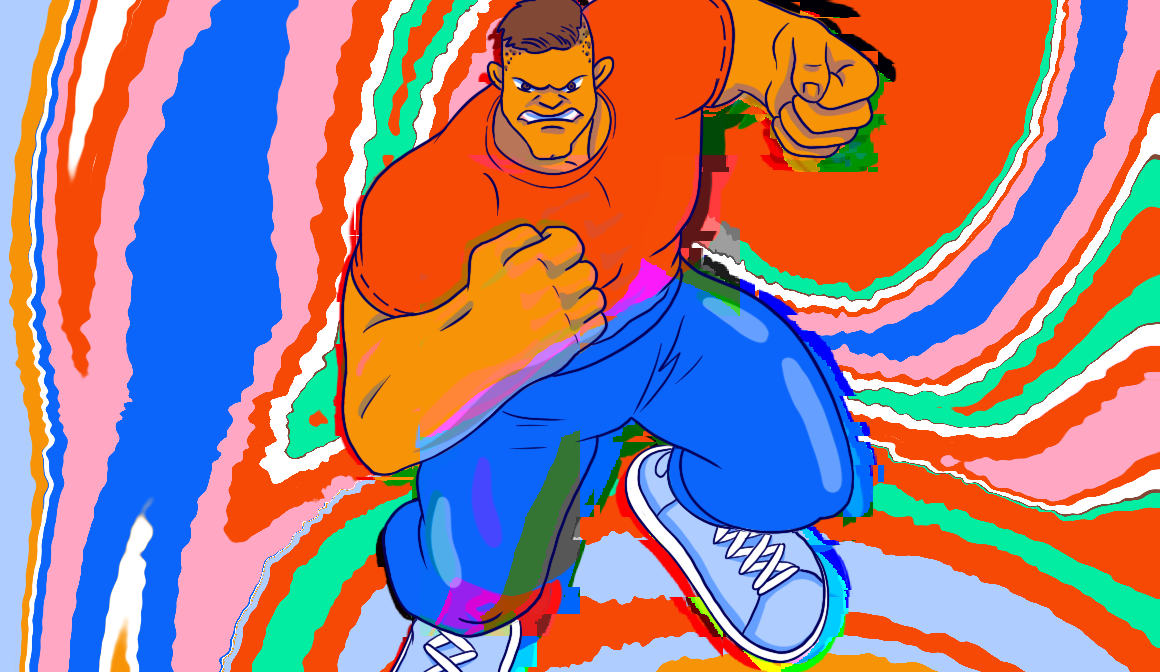 Recent advances in technologies are taking employee time tracking and productivity apps to the next level.
According to experts, the employee time tracking apps can expect steady growth of presence in the productivity software market:
The global time tracking software market will reach at an estimated value of 31.88 billion and grow at a CAGR of 20.40% in the forecast period of 2021 to 2028.
The rule of thumb has been that the more flexible work processes are, and the more benefits they are translated into, the more positive impact they have on business profitability and growth.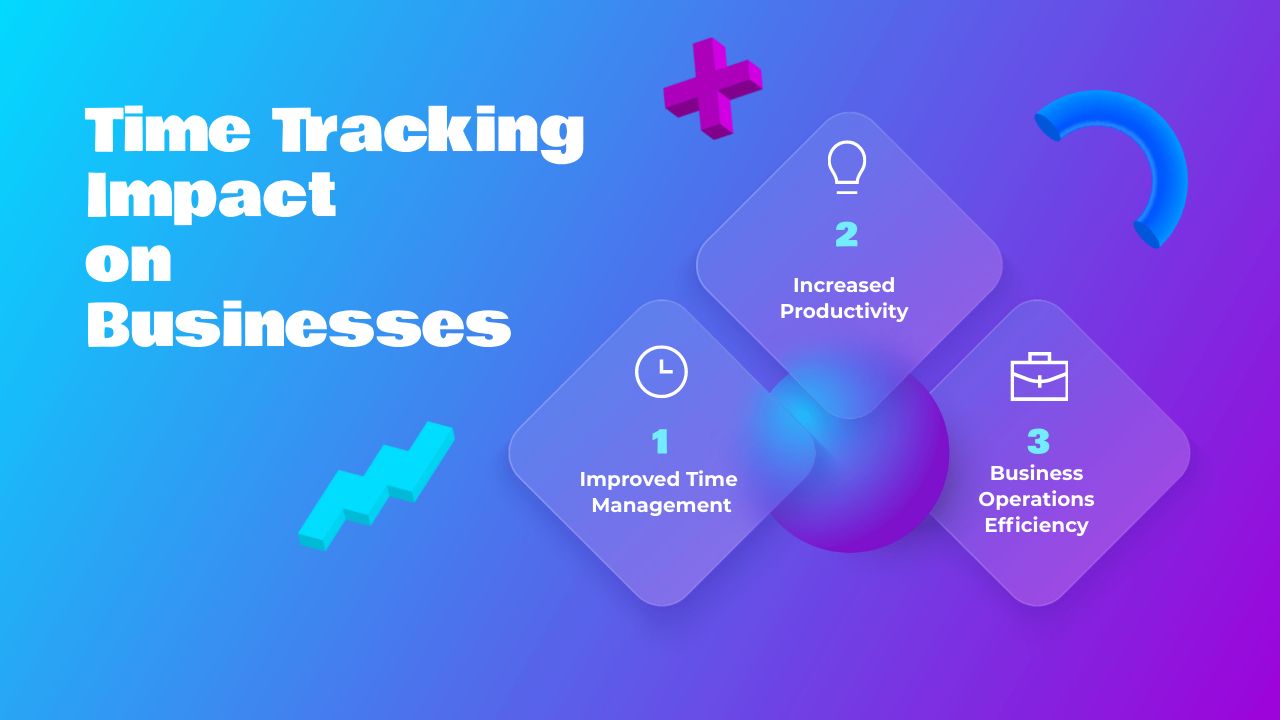 Additionally, automating the processes of employee time tracking provides the highest level of flexibility because it links in many related operations like:
invoicing
generating reports
processing payrolls
managing employee time off
contributing to building consistent work policies.
Most importantly, time tracking when done right leads to insights with respect to time management and business effectiveness.
Below, you will find the list of the best 10 employee time tracking and productivity apps.
Gone are the days of manual calculations. In the long run, efficient time consumption is the game's name, and digital solutions like TMetric improve employee time management at best.

It's a leading employee time tracking app catering to the needs of:
freelancers
remote, hybrid and onsite teams
small businesses
enterprises.
TMetric Feature Set

To factor luck out of productivity metrics, TMetric, aside from automatic time tracking, offers advanced functionality of the following kind:
TMetric Top Benefits


It reports time tracking data back in real-time, which helps increase business productivity by getting insights on:
work time
employee activity
projects and tasks
expenses.

As an individual tracking tool, TMetric is desirable for monitoring goal achievement, disciplining device use, and cutting down on excessive screen time.

Showing precise calculations is not enough. TMetric can graph your time tracking data so that you get a much more comprehensive picture to describe business productivity including time and resource utilization. It helps make better business decisions based on real data.

It is a known fact that time off is as important as work time for keeping a high level of productivity of any kind. With TMetric, it's simple to set up a vacation policy (vacation, sick leave, personal) and, thus, benefits employees with the means of work-life balance.
For managers, there will be no more long threads of emails with the subject "Approve my leave". Moreover, you can see details about all your workspace members' time off balances in the Time Off Balances report.

Billing, invoicing and payroll processing TMetric functionality will allow you to streamline payments, which means vendors, workers, and contractors will want to work with you again.

Integrations allow users to cut on time and resource consumption, contribute to maintaining work-life balance by optimizing work time and create seamlessness in task and project management.
TMetric time tracking feature set is free for 5-member-teams.
On Professional Plan, users get access to calendar integrations, invoicing and full task management functionality for $5 per month.
Why Choose TMetric
Best free time tracking for employees
With 5 million users, Toggl needs no introduction. The app is so easy to use that employees will find it a breeze to get started.
It's an advanced time tracking system that delivers service for:
onsite, remote and hybrid teams
all size businesses
individuals.
Toggl Feature Set
Toggl offers the following functionality:
automatic time tracking
tracking on any number of projects and clients
generation of reports
availability of a web app, mobile app, and desktop app
idle time visibility on a timesheet
Pomodoro timer.
Developers clarify that such features as location tracking, keystroke tracking, and screenshot capturing will not be offered as they contradict ethics practiced by Toggl company.
To launch a tracker, an employee:
creates a project
makes a list of tasks related to a project
clicks on a start timer button.
Toggl Top Benefits

Due to a simple and intuitive design, an app creates a zero-learning curve for businesses that implement this time tracker for their employees.

It elevates project and task management to a new level as it supplies time metrics for planning, forecasting, and meeting deadlines more effectively.

It caters to the needs of all kinds of teams, which is of special importance under the ongoing expansion of remote work requiring solutions for remote and hybrid workforce management.

With the guaranteed accuracy of work time tracking and removal of admin tasks off the table, Toggl usage prevents overwork and burnout.

It gives the flexibility to build a schedule according to priorities and mental health needs as well as creates accountability for results rather than time consumption.
Toggl Pricing Plans
There is no charge for up to five members of a team to use Toggl.
The pricing starts at $10 per user monthly if your organization has a bigger team or operates on billable hours.
Why Choose Toggl
Advanced time tracking for everybody
Traqq is an outstanding time tracking tool that benefits employers and employees alike.

Traqq employee tracking software provides a highly accurate evaluation of each employee's activity, which makes it an ideal choice for:
remote teams
small businesses
Traqq Feature Set
In addition to its time tracking functionality, Traqq also offers other features that help maintain employee motivation and increase productivity:
automated screenshots
notification on project tracking
employee activity monitoring
diverse reporting options
offline mode
full timesheet management.
Traqq Top Benefits

Traqq boosts performance and productivity by using automated monitoring and team time tracking without stretching managerial resources or creating risks of micromanagement.

For employee privacy and convenience, screenshots of personal information can be blurred when workers use the tracker, and time entries can be added and edited in manual mode, which helps keep time during meetings or urgent unplanned tasks.

It is easily integrated into the remote work environment while keeping the workflows secure, safe, and unbroken.

Auto-generated reports can be delivered to any assigned email, which helps collaborate with customers and teams more effectively.
Traqq Pricing Plans
On the Premium Starter Plan, the service is free for up to 3 seats.
On the Premium Plan, the price starts at $4.90 per user per month.
Why Choose Traqq
Fully functional timekeeping for teams
Whether you need to track work time remotely or help manage the time of employees, Mitrefinch performs well. There are multiple free and premium options, making this app an easy fit for big business needs.
Mitrefinch time tracking is best suited for:
enterprises
onsite and hybrid teams.
Mitrefinch Feature Set
This tracking suite includes:
remote work tracking by Geo-Fencing and GPS
PTO tracking
reports on employee attendance
time allocation for specific tasks
electronic timesheets
clocking in/out from mobile
attendance management in employee and supervisor modes
Mitrefinch Top Benefits

A business that streamlines recurring tasks and projects easily gets a competitive advantage, and Mitrefinch generates this benefit without fail.

It provides insights into workforce productivity with an accurate analysis of employee activity, which lets you dial efficiency up to the max.

This software provides compliance with all regulations corresponding to leave management and paid time off.

It is easy for supervisors and managers to view real-time information about employee attendance and timekeeping, which creates transparency and accountability at both ends.
Mitrefinch Pricing Plans
To get a custom quote, you need to contact a vendor.
Why Choose Mitrefinch
Efficient time and attendance software for enterprise
The whole point of being productive is reaching efficiency without compromising on mental health and employee wellbeing. Hubstaff is a time tracking tool that allows realizing this ambitious goal hassle-free.
Best for:
personal and business use by individuals
for small-to-medium enterprises
Hubstaff Feature Set
Hubstaff functionality allows displaying the productivity of your entire team in one dashboard. Furthermore, it offers to explore the following features:
monitoring your offline time
syncing all data when you get back online.
real-time location feature that shows managers where their personnel is at any given time.
manual editing for time entries
time off, holidays, and breaks approval
generation of reports
payroll processing
productivity tracking
Hubstaff Top Benefits


App use is so straightforward that employees will have no trouble learning it.

Being available across Windows, macOS, Linux, Android, and iOS, Hubstaff creates a myriad of opportunities for team collaboration of any size and location.

It offers an extensive set of features for recording and analyzing attendance and work time stress-free, which enables HR and other business departments to develop the best strategies for workforce management.

Its employee work time and project tracking capabilities allow managers to get a better understanding of time allocation, workload distribution, and forecast in terms of business upscale and growth.
Hubstaff Pricing Plans
Its basic free version is suitable for individuals who want to know where their time goes.
On paid plans, the service costs start at $5.83 per user per month.
Why Choose Hubstaff
Perfect monitoring system for managers and workers
Time tracking and productivity are key parts of every business so it is important that you get it right, and applying WorkingHours can be the best way to do it.
WorkingHours tracker is best suited for:
freelancers
hourly workers
employees.
WorkingHours Feature Set

It advances the idea of easy tracking and offers great features including:
utilizing user Cloud storage for data sync (OneDrive, Google Drive, etc.)
launching, pausing, and stopping the timer without opening the app
manual adding work units
creating tasks or adding tags to work units
invoicing
filtering work units by tags and tasks
generating graphs based on user productivity and time tracking data
Pomodoro timer.
This is a breakdown of the reasons why you should use this software as opposed to neglecting automatic time tracking.
WorkingHours Top Benefits

Aside from accurate time recording, its functionality allows tracking multiple projects and keeping invoices in one place.

With filtering options, this app saves tons of time on searching for the full project info including time metrics.

It is supported in 25+ languages, which makes it easy to use in the cross-cultural work environment.
The developers of this app applied minimalistic principles to its design and got high ratings from users.
WorkingHours Pricing Plans
The basic version is free. The Lifetime Pro version is available for $8.99.
Why Choose WorkingHours
Best work hours tracker for Mac
Todo.vu delivers innovative office productivity software to businesses. Time tracking is seamlessly integrated into a task management system that would suit companies and individuals alike.

Being a reliable app for improving efficiency, quality, and transparency, todo.vu platform is ideal for:
freelancers
consultants
teams of any size.
Todo.vu Feature Set

task tracking alerts and notifications
analytics on each project
powerful third-party integrations
efficient mobile app
CRM options to deliver top client service
time reports open for clients.
Todo.vu Top Benefits


Featuring CRM, task management, time tracking, and billing functionality, this app guarantees to increase productivity and improve teamwork.

This tool has an intuitive and well-thought-out design; its interface is transparent, making it easy for you to add prioritized tasks and manage your schedule.

To create accountability, todo.vu offers detailed reports on task performance and keeps time records automatically.

By linking time tracking and time billing, users save time and gain insights into the most profitable projects.
Todo.vu Pricing Plans
It is free on the Solo plan for freelancers and individuals. The Business Time plan for teams starts at $9 per month per user.
Why Choose Todo.vu
Best task time tracking solution
Tickkl time tracking app that aims at buying some time for your business by delivering impeccable service capable of analysis of every working hour.

It suits:
freelancers
enterprise employees
SME employees
Tickkl Feature Set

Tickkl was developed with the purpose of making time tracking simple and enjoyable and fitting all work modes including on-premise, hybrid, and remote work. The following are some of Tickkl key characteristics:
timekeeping and timesheet management
billable/non-billable hours recording
invoicing
reminders on time capturing
creating an employee database
Tickkl Top Benefits

It lets businesses build optimized workflows that save users time considerably on switching between applications or performing recurring tasks during work time recording.

It enables employees to track work time across any device, thus, encouraging the idea of remote and hybrid working.

It helps managers build a work culture built around trust and accountability.

Tickkl offers time management solutions that can contribute to developing effective business growth strategies.
Tickkl Pricing Plans
It is free. For unlocking routine automation, reports, and project budgeting options, there is a Starter Plan for $4 per user per month.
Why Choose Tickkl
Reliable and affordable employee time tracking
Homebase is an employee tracking app available on the web and mobiles.

Who will benefit from using this app most? Remote teams whose work requires:
GPS monitoring
tracking work hours remotely or in the field.
Homebase Feature Set

To enhance employee time tracking experience, Homebase features:
employee location
online scheduling
team communication options
automatic time recording
multiple third-party integrations
employee onboarding and HR support
available for iOS and Android users
payroll listing and processing.
Homebase Top Benefits


Applying this time tracking system signifies that your business will be working in compliance with legal procedures (employers can set up employee breaks, vacations, and overtime work time policies accordingly).

Homebase payroll processing capabilities allow sending the payments to employees in no time.

The system of alerts allows supervisors to be notified if employees are late for shifts or when they work overtime, which helps in providing more effective workforce management and achieving a higher level of flexibility.

By implementing time tracking by hours, departments, and employee roles, owners get a competitive advantage in business operations and efficiency.
Homebase Pricing Plans
It is free to track hours and manage schedules for 1 location and unlimited employees. On Essential Plan includes team communication, performance tracking, and remote and field tools, the service is $20 per month per location.
Rize has a user-friendly interface packing robust time tracking capabilities compatible with Mac and Windows.
It will perfectly suit:
remote employees
small business employees
medium business employees.
Rize Feature Set

The system analyzes your work activity and measures your focus based on user-customized metrics. It also features:
work hours calculations and notifications
reports of productivity metrics
shows most frequent interrupters
integration with Google Calendar
dark theme design
project tagging and analysis
wide customization.
Rize Top Benefits

Employees can schedule multiple projects without fear of falling behind at work

It assists in avoiding time wastage and provides for means of managing your resources with efficiency.

Time utilization reports can contribute to building better work habits, reclaim your concentration, and highlight areas for improvement.

By applying this productivity app employees will get an assistant for maintaining work-life balance: workers get notified of the best-suited break time based on real-time analysis of employee work activity.
The service is $9.99 per month with a 14-day free trial.
Why Choose Rize
Efficient time tracking for maximizing employee productivity