10 Best Productivity Templates for Planning, Time Management, Personal and Business Productivity
Productivity templates turn out to be one of the most effective tools that guarantee time management mastery. In this post, you will find the top 10 resources offering the best productivity templates you can start using instantly.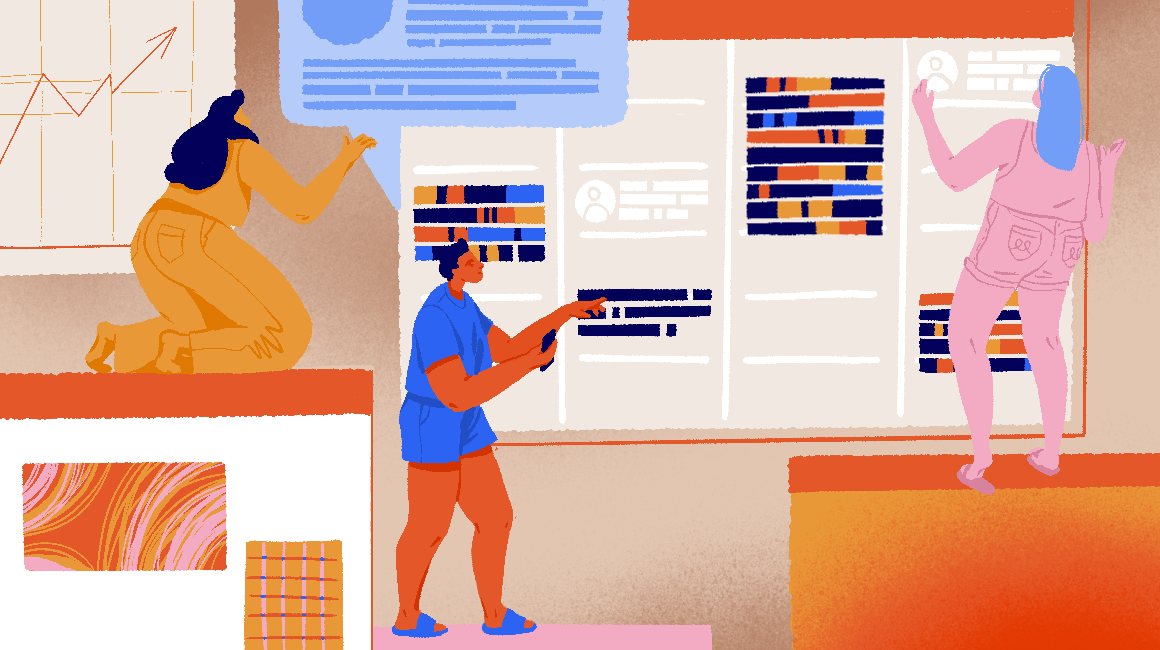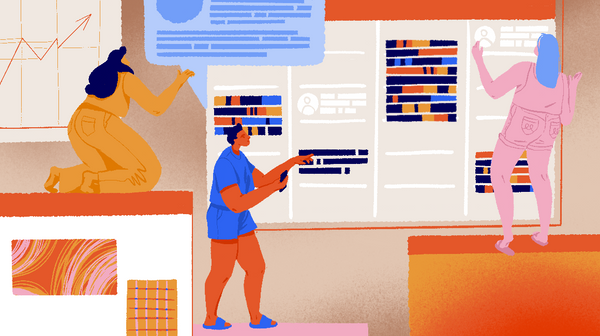 We use templates for reducing uncertainty and beating digital fatigue we risk running into if we have to take too many decisions. It goes without saying that templates make our life easier.
This universal truth is fully applicable to productivity templates that:
'switch' you to auto-pilot
remove pressure off your memory capacity
increase velocity of workflow
enable knowledge workers to be flexible.  
What else: Productivity templates turn out to be one of the most important tools of guaranteed time management that ideally mix with time tracking solutions and allow us to get rid of unnecessary complexity.  
Below, you will find resources offering the best productivity templates you can start using instantly. We discuss how they benefit your workflow and what it takes to incorporate them into your day.
Productivity Excel Templates for Excellent Workflow

With over 8 categories to choose from, Clientjoy is the resource that offers more than 25 Excel Sheets in each type including categories related to finance, planning, business, education. It is suitable for any professional group. To download, you need to provide your work email.  
There are comprehensive to-do lists and best productivity templates planners (daily productivity sheets, weekly sheets, goal-centric, progress tracking) templates for creating invoices, budgets and calendars with options to customize the files with your data input.

How It Makes You Productive: Simply select a category, click to download, and you can use a ready-made spreadsheet. All you need to do is to insert relevant information and mark your work as done.
You can get access to over 300(!) Excel spreadsheets templates from Clientjoy.
Workout Planner Template From Simone Smerilli
For physical wellbeing, there are the Notion templates with the Ultimate Workout Program from certified Notion consultant Simone Smerilli. After getting the link, you can access the full program of training and descriptions of daily workouts, skills matrix template, a calendar and scientifically backed advice on nutrition.
In the Master Calendar you namely get a roadmap template and simply personalize your schedule by dragging the workouts from the list.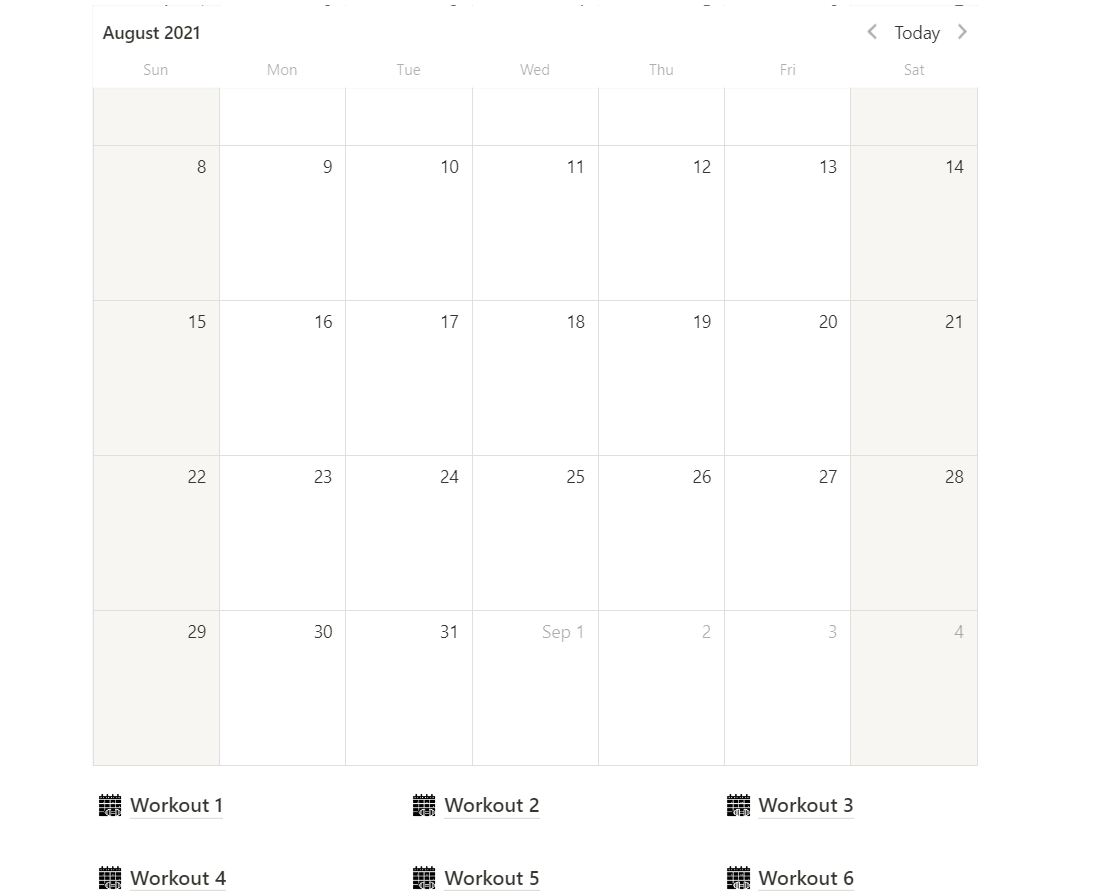 How It Makes You Productive: Hassle-free sports routine perfectly incorporating into your working day can sound like a dream, and now it is your reality.    
You can get a link for accessing the workout planning template from Simone Smerilli.
Email Templates From Litmus
If you need to deliver the information in the professional way, there is nothing that can beat good old emails.  However, if you work involves emails that you have to send over and over again, you don't need to write them over and over again.
To save time, email templates from Litmus are a perfect fit. We recommend it for its neat design and a guaranteed positive impact on daily productivity.
It offers templates for launching the product, creating a newsletter or sending a follow-up.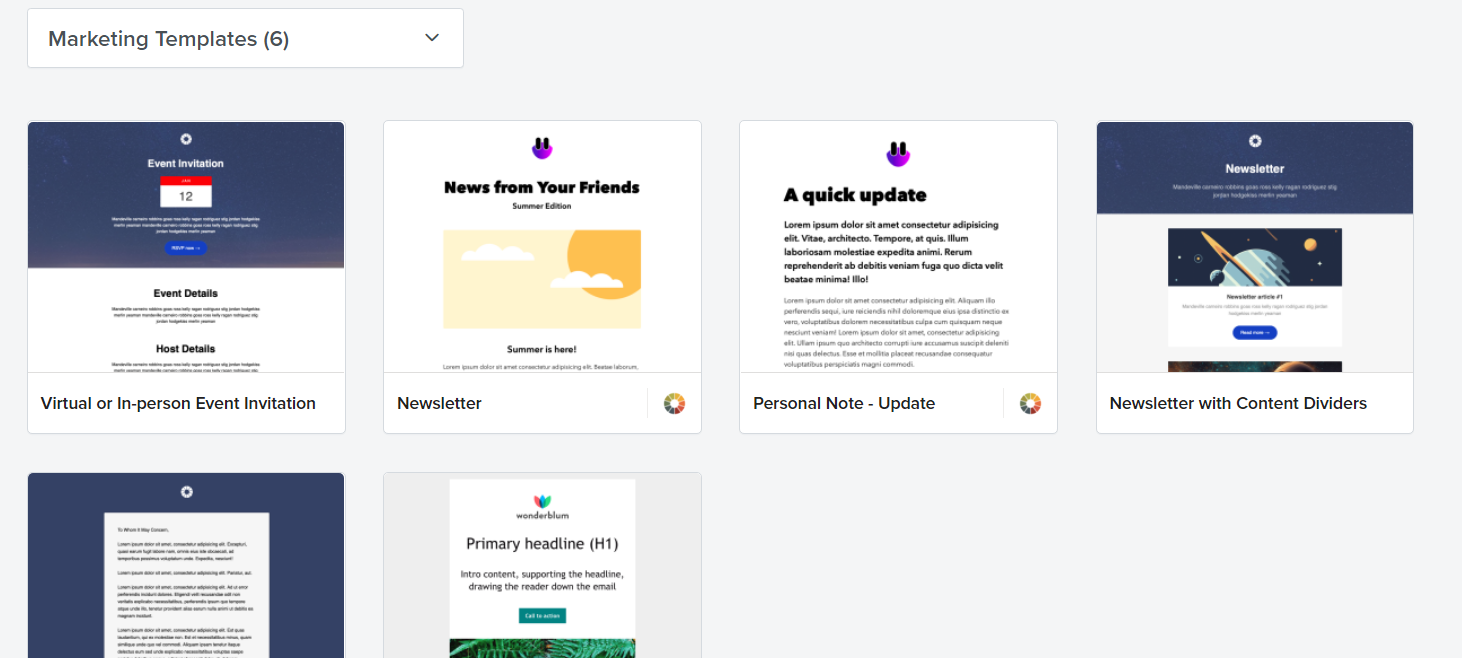 How It Makes You Productive:  Choose and use. No more pressure with carving time for arranging calls and meetings when you can send a letter, which will be eye-catching without being annoying.
You can see a collection of 36 ready-to-use Litmus email templates.
Presentation, Landing Page, Portfolio Templates From Readymag
Work always associates with demands on our energy and time but, with the proper templates, we can deploy automation solutions and facilitate lots of work-related processes. In particular, Readymag templates can help you to take a fresh approach in building portfolios. Use them for any self-presentation purposes.

How It Makes You Productive: It allows you to use beautiful imagery and express your thoughts precisely. This resource offers creatives fully customizable templates of high quality (available in preview and editor modes) for landing pages, reports, project introductions, resumes and portfolios that will make candidates stand out.
You can choose Readymag templates of your interest.
Productivity Planner Templates From Template.net
Template.net is your Templateverse that gives you two options, and both will work as boosters for your productivity. You can search for free and paid templates, and you will not be disappointed.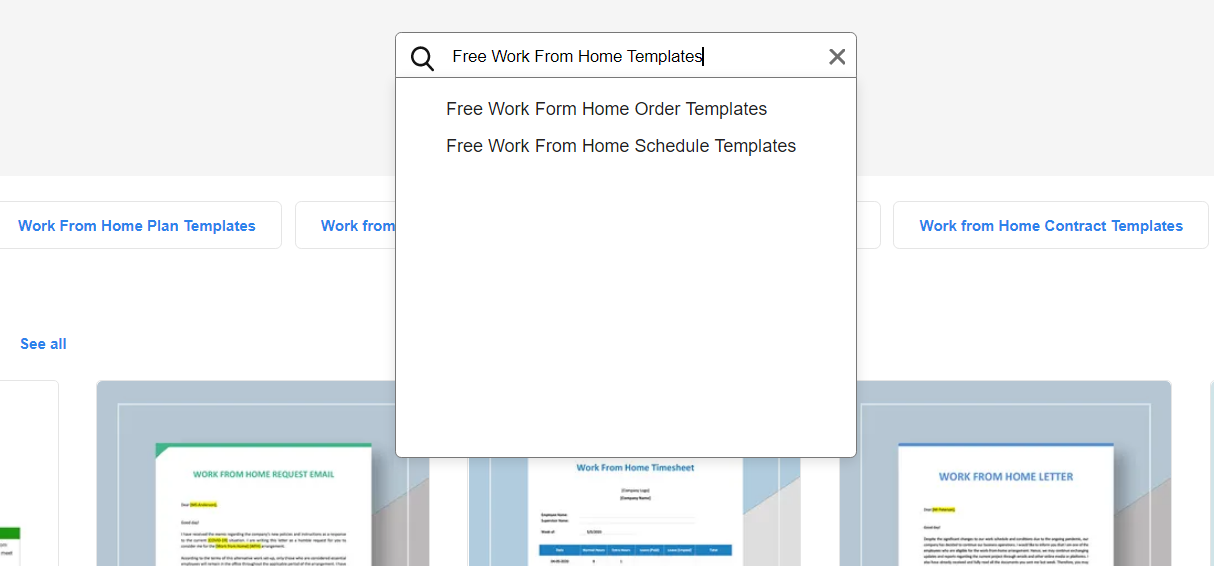 How It Makes You Productive: There are 6 categories to save your time. You can choose from (Design, Documents, Education, Marketing, Social Media, Trending). Separately, there are multiple template offers in Business category.
The other option is to go pro and choose a paid membership that starts with $8.25 per month and get access to over 100000 templates updated weekly.  
You can find 7025(!) results for free downloadable templates from Template.net.
Productive Flourishing Momentum Planners
Planning is important not only for feeling productive but for maintaining motivation as well. Fortunately, monthly and daily planners that can 'clear the fog of the future' are available in plentitude.
With Productive Flourishing Momentum planner free daily templates, Momentum planner weekly and Momentum planner pdf it is easy to prioritize and put into focus those tasks that you need to concentrate on right now. It is the first step in the direction of accomplishment the goal.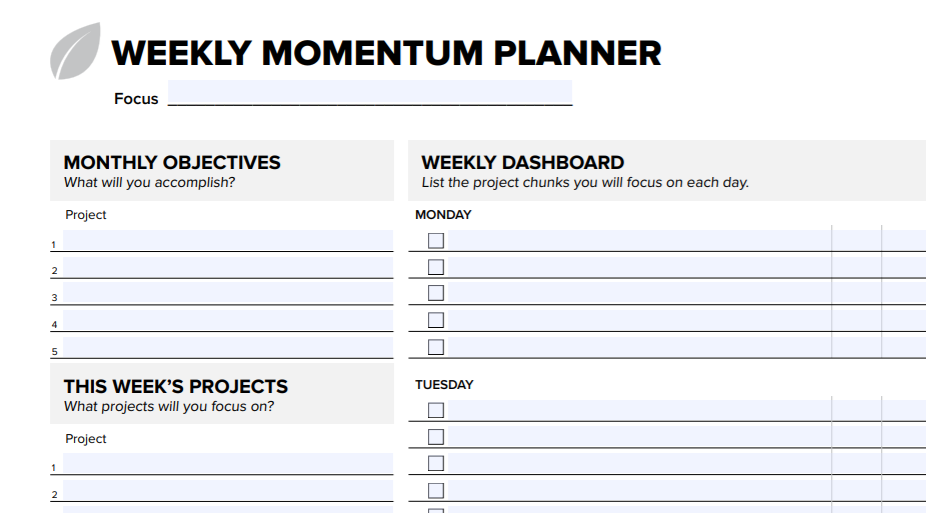 How It Makes You Productive: Aside from free daily and weekly planners, you can download a daily habit tracker (with simple yet highly effective yes-no marking of your progress), productivity heat map (amazing in terms of self-evaluation), and blog post planner (made with great attention to detail you will not want to miss).  
You can find great free planners from Productive Flourishing.
Free Productivity Templates in Word, Excel, PowerPoint and PDF formats
In case you are a big template fan, TidyForm can become your ultimate destination because it offers templates for every occasion from job applying and production schedule template to writing a letter and creating the best customized version of the business calendar.

How It Makes You Productive: Just type in the keyword that your project requires, and you will see plenty of options for direct download. Additionally, as you can see on the screenshot, prior to downloading you will be able to see the details including the size of the file and its type.
You can find plenty of business templates under categories of Accounting, Education, Legal, Finance from TidyForm.
Free PowerPoint Templates From Slide Geeks
If you want to explore the amazing collection of editable templates, there is Slide Geeks that can boast of covering over 100000 productivity and business related topics.
Slide Geeks delivers 142 templates and slides for PowerPoint for free. It will be leaving no unpolished rough edges on your work so why not give it a try today?

How It Makes You Productive: Whether you are an individual or a team member, you will find perfect templates catering to your needs here. Aside from the function of workflow facilitation, these templates add clarity to presentations, business calls, webinars, lectures and 'energize' any content you work with.
Find free downloads from Slide Geeks (for access to free resources, you will need to create an account).
Free Websites Templates
All Free Download offers more than 2500 free websites templates for online preview and immediate download. To ease the search, there are hashtags for popular categories that include Music, Fashion, Business, Personal Websites, Services, etc.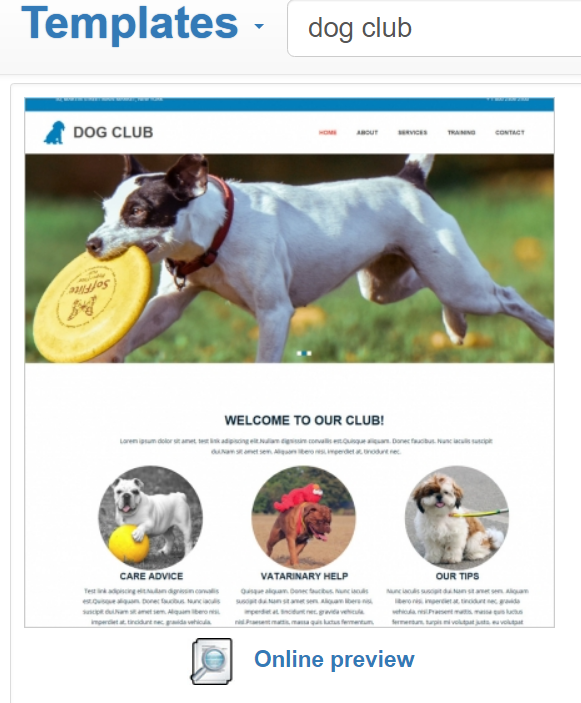 How It Makes You Productive: It is a safe resource to get websites templates in a legitimate way. It delivers instant results if you are in search for simple and easy to use graphic resources.
You can find resources from all free download websites templates.
Templates For Business Productivity
Score is the platform that specializes in mentoring for the startups and existing businesses. It has a huge collection of resources for browsing with plenty of available templates ready for instant download.  

How It Makes You Productive: The unique feature of this platform is a targeted search. You can narrow browsing and get specific results by choosing a business stage of your startup and industry.
Then click on template format, and you will be able to download instantly the whole collection starting with 44 page editable Business Plan to Product Description Worksheet. Available in English and Spanish.
You can browse the platform library and get access to templates on Score here.
To Conclude
This post offers 10 resources with best productivity templates that you can start using today for planning, habit tracking, improving your time management and increasing your personal and business productivity without fail.
❗🤑❗
TMetric is the best addition to your productivity templates as it helps you create a full picture of daily employee attendance. Get a discount today!
Coupon code BLOG10WZKX
Apply coupon code