25 Marketing Productivity Tools Worth Trying
Marketing productivity relates to achieving the main marketing goals while maintaining a work-life balance. Which marketing automation tools are there to help? We chose 25, and you will like them.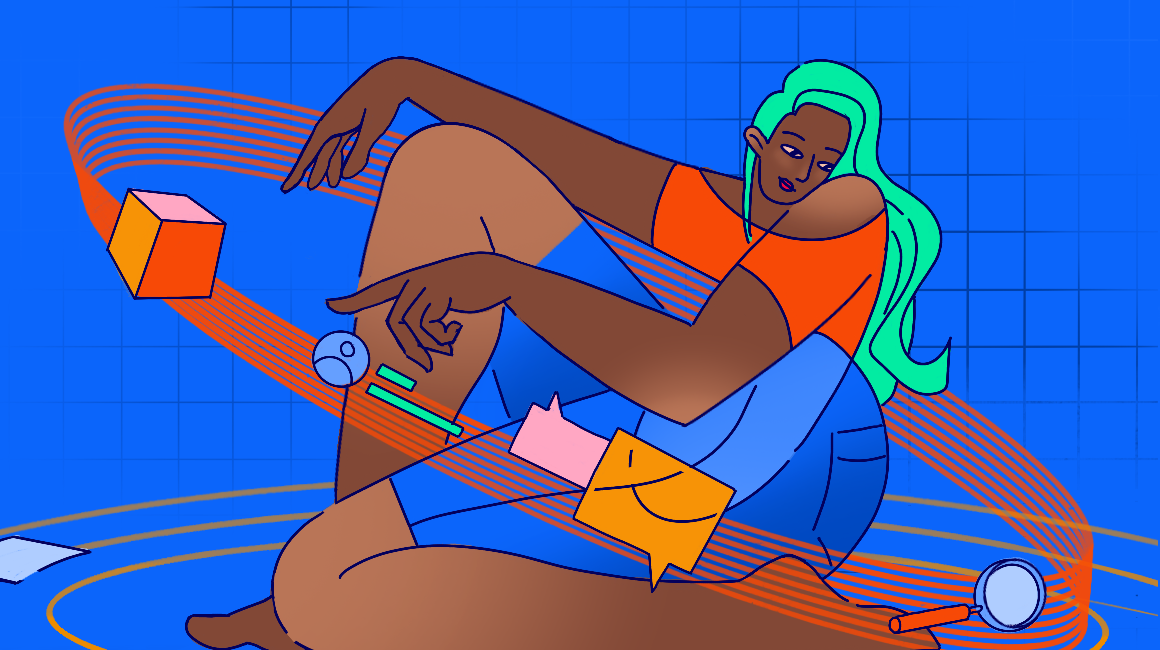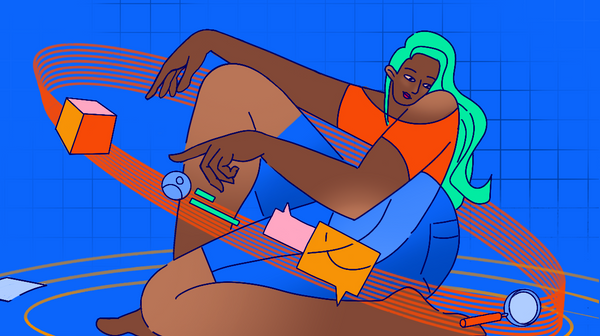 Or: 25 Marketing Productivity Tools Your Marketing Team Will Absolutely Love
Why Marketing Productivity Is Your Holy Grail?
With the ongoing evolvement of marketing automation solutions and the introduction of software automation tools, the velocity of work processes in marketing greatly accelerated.
It made a positive impact on the effectiveness of marketing outcomes and marketing productivity.
What Is Productivity In Marketing Mix
Since productivity implies measurable progress in goal achievement, it is logical to define marketing productivity as a host of metrics reflecting the accomplishment of marketing goals (high user engagement, conversation rate, and rankings) by management of content, increasing traffic, and performing marketing campaigns.
The effectiveness of marketing campaigns and building proper marketing strategies is a factor determining business success as it:
drives business profitability
correlates with the effectiveness of branding
builds growth loops
increases leads
delivers high returns on ad spends
increases business productivity.
magnifies
Studies show that applying marketing automation tools magnifies marketing efforts and boosts marketing productivity by 20% that is achieved:
by streamlining marketing tasks
by reducing the sales time.
However, a lack of understanding of which tools are right might have the opposite consequence and hinder marketing workflow rather than facilitate it.
We hand-picked 25 top tools free and paid that increase marketing productivity with a guarantee.
Best Digital Marketing Toolkits
In the plentitude of digital marketing instruments available on the market, there are several categories of utmost importance.
To foster team-based working and maintain flexibility and marketing productivity, marketers need:
Email marketing software
Social media management software
Content management software
Marketing project management software
Marketing analytics software.
Below, there are 5 tools of high value for the 5 categories mentioned above.
Email Marketing Software To Try Free And Paid
This email marketing tool has been one of the most powerful instruments available on the market since 1995. It enables marketing teams to create the perfect email newsletter using a variety of templates. It's known for showing a great level of deliverability.
In addition, there are features that allow the generation of promotional ideas that can be tailored to your marketing needs. Users also get support via live chat and communities to get immediate feedback on your marketing concepts or consultation on technical topics.
How It Optimizes Marketing Productivity: Simply put, it reduces time on creating a perfectly designed marketing email that will be delivered to the target audience with a guarantee.
Pricing: It costs $9.99 per month for 500 subscribers.
For small businesses that need all-in-one marketing, sales, and customer support software that is affordable, EngageBay is the best choice. Businesses can quickly create multistep automation workflows using the visual automation builder.
With its myriad of tools, marketers can create visually appealing newsletters without writing a single line of code. In addition, EngageBay's A/B testing feature allows experimenting with individual elements for the best engagement and determining the winner – so that marketers don't have to guess everything.
How it optimizes marketing productivity: EngageBay's software lets small businesses and marketers optimize marketing campaigns, launch multichannel promotions, and automate marketing processes at a fraction of the cost of its competitors.
Pricing: EngageBay offers a free-forever plan with necessary features for businesses just starting out, while the Premium plans start at $11.99/month for 1,000 contacts. The service also offers a Pro plan with unlimited contacts for $99/month.
The choice of this software is a good option for advanced marketing automation. Its functionality allows a dramatic increase in the open rate by cross-channel reach. The tool is ideal for everyday marketing activities as it integrates with apps and services unobtrusively.
What you would like is the option of setting up segments to A/B test email subjects and content to enhance subscribers' engagement.
How It Optimizes Marketing Productivity: It lets marketing teams grow a subscriber list with branded emails, create engaging newsletters, and measure the performance of your email marketing campaigns.
Pricing: On a Campaign Plan, it is $29 to reach 2000 contacts with 8000 letters monthly.
Sender is a unique tool that closes the gap, if it is any, between reaching your subscribers and generating income. It can show clear patterns of subscribers' behavior and create lead-nurturing emails.
It enables marketers to send professionally designed newsletters without code by accessing a huge gallery of fully customizable templates, which opens endless options for personalization and increased deliverability.
How It Optimizes Marketing Productivity: This software allows leveling up marketing communication with clients while creating an optimized workflow for marketing teams of any size.
Pricing: Free for up to 2,500 subscribers and up to 15,000 emails per month.
Email marketing is one of the solutions that the MailerLite platform offers its customers. Marketers can benefit from using it by launching successful email marketing campaigns backed with multiple options for creating personalized content.
Aside from email automation, the tool allows taking a dive into data for analysis of marketing campaign performance by accessing detailed reports on delivery.
How It Optimizes Marketing Productivity: Signing up for its generous free plan, saves not only time on split testing, automated segmentation, etc. but marketing resources as well.
Pricing: Free for up to 1,000 subscribers and 12,000 letters per month.
Benchmark is an obvious choice for marketing teams that strive for the creation of engaging emails across any device. The email builder editor has every thinkable option (from code editing to dynamic blocks and image manipulation) to produce a brand-fit design.
With the RSS emails option, your team will enjoy a new level of marketing automation: subscribers will be notified instantly once there is an important update worthy of knowing.
How It Optimizes Marketing Productivity: It assists in increasing profitability every time your team sends a marketing email and brand-based updates.
Pricing: on a Free Plan, users get access to basic email marketing features that imply sending 250 emails monthly. Being budget-friendly, the service also offers to try send-based plans (estimated by the number of contacts).
With this service, you will get access to examples of great email marketing copy, which means you can optimize your marketing campaign by enabling your team to be inspired by professional and time-tested samples.
Get a full analysis of your email content and recommendations for its improvement: it scans image-to-text, and text-to-link ratio, ensures the proper email size, and helps choose the voice of tone relevant to your brand.
Social Media Management Tools Free To Try
This tool is an advanced post scheduler a kind of functionality that guarantees the effectiveness of the social media marketing strategy aimed at the goal of community building. The timely and immediate connection will strengthen the connection with the audience that marketing teams appeal to.
It assists in engaging your audience by scheduling and messaging about products and services across a variety of platforms, scooping relevant hashtags, and recycling posts.
How It Optimizes Marketing Productivity: Automation of social media posting is a great way to increase marketing productivity. Timely posting is exceptionally useful in terms of reaching, engaging, and educating prospective customers.
Pricing: Its Basic Plan is free for 50 monthly posts on 2 platforms.
It features options for curating content, sending it for approval, scheduling, and automatically posting to Facebook, Instagram, YouTube, and LinkedIn.
It also offers pre-made captions to save time on creating social media content, a built-in chat for accelerating communication inside the marketing teams, and analytics for likes and comments.
How It Optimizes Marketing Productivity: Announcing and posting on social media about all the considerable upcoming events and releases has never been easier in terms of scheduling the time and creating a unified image of the marketed service/product.
Pricing: On Pro Plan, costs $10 per month, with the capability of posting on 10 accounts for up to 5 users.
This software is ideal for analyzing the user data collected on social media, scheduling posts, and getting insights from metrics on audience engagement. Its main features include a hashtag tracker, a planner, and a competitor analyzer.
The application of this tool ensures that any necessary improvements to social media strategy will be easy to identify.
How It Optimizes Marketing Productivity: Using Metricool automates social media posting and maximizes the productivity of marketing teams by enhancing work experience and giving the instrument for the measurement of the effectiveness of social media posts.
Pricing: It is free for one brand, on one account for each of the main social media channels (IG, Facebook, TikTok, Twitch, Facebook Ads, Google Ads, TikTok Ads, and Google My Business).
The functionality of this tool includes content categorization, post recycling, a comprehensive scheduler for Instagram, deep analytics of post-performance, and a visual calendar for effective planning.
Its Social Box feature brings all the social accounts in one place, which means that marketing teams can monitor communication and streamline cross-channel in real-time.
How It Optimizes Marketing Productivity: It removes obstacles in SMM workflows and enables marketers to keep content for all social media platforms in one place.
Pricing: On the most advanced Agency Plan, the service costs £53 monthly, which unlocks endless opportunities for strengthening your social media presence with 40 daily posts, and 2,500 queued posts on 25 social profiles.
This social media management tool assists in generating more leads with less effort. The platforms that marketers can reach include Facebook (Pages, Profiles, Groups), Twitter (Profiles), LinkedIn (Profiles, Pages), Pinterest (Boards), Instagram (Profiles), and Google My Business.
The publishing capabilities of the tool also include functions of content categorization as queues and tailored schedules for each content category.
How It Optimizes Marketing Productivity: Make the best use of bite-sized content with the functionality that allows post consistency and recycling the most popular posts.
Pricing: On Bootstrap Plan, costs $19 per month with a 14-day free trial for 5 social profiles, one workspace, and 10 content categories.
Since there is no such thing as too many social media templates, this free service will be a great addition to your marketing tools. Find downloadable and fully customizable templates for Google Slides with quotes, announcements, and placement for headlines.
Content Management Tools Free And Paid
What are tools for increasing content marketing productivity? Ghost CMS comes in top recommendations instantly with features that make it easy to set up and maintain.
It has built-in SEO options, memberships, subscriptions, and comprehensive analytics to enhance customer experience and optimize website performance. It also has the option of adding on-demand content to widen the opportunities for creators of marketing content.
How It Optimizes Marketing Productivity: Using this tool helps you realize all your digital talents for managing marketing content (blogs, social media posts, meta descriptions) at best.
This is a top-performing tool for headline testing. All you have to do is to enter the headline you want to check, and the tool will score its engagement and potential impressions rates.
Aside from analysis, it offers a list of suggestions for increasing the score by choosing the proper headline length, alert words, brand/celebrity names, and grammar.
How It Optimizes Marketing Productivity: It puts an easy-to-use instrument in the hands of marketing teams. Build brand awareness as the component of marketing campaigns from the first word your customers see.
Pricing: Free
Keywords are the core of SEO. To find the keywords that will land your marketing content at the top of the search, there are lots of tools offering keyword analysis.
Wordstream stands out: for free, it lists hundreds of relevant keyword results, along with providing data on CPC, competition rates, and long-tail keyword variations.
How It Optimizes Marketing Productivity: It empowers marketers who strive to create content that directly connects them with the audience.
Pricing: Free.
The relevancy of marketing content is determined by how well it matches users' queries. It is where QuestionDB comes in handy. It will land you on the list of questions that your potential audience is interested in. All you need to do is enter the topic or related keywords.
Being AI-empowered, this tool will produce a list of questions that people enter when they are browsing your topic. Moreover, it categorizes questions by popularity showing the top searches on top.
How It Optimizes Marketing Productivity: Using this reverse-search mechanism, you will guarantee that you reach your audience with the answers they are searching for.
Pricing: Free and paid plans ($10 per month) are available.
It's impossible to get much simpler than Imgflip Meme Generator when it comes to maximizing the effect of memes in marketing as the means of relatable and engaging content.
The tool enables you to search, add the image from the site gallery, add a caption, and send your meme across multiple channels. Users can create memes, GIFs, charts, or demotivators.
How It Optimizes Marketing Productivity: It is a great way to create content that tweaks consumers' behavior while using a minimum of time and resources.
Pricing: Free.
The AllTop News and Information Platform is an aggregator that presents all the top news and information in real time. The categories include viral, tech, business, sports, lifestyle, etc., which is helpful for getting inspiration when creating engaging content.
Marketing Project Management Tools Free To Use
Time is essential in project management, especially in completing marketing projects requiring highly adaptive tactics. Ignoring time metrics results in turning a work environment into a potential minefield when it comes to workload distribution and directing marketing efforts in a productive way.
Using TMetric can be a solution:
Aside from accurate time tracking for agency, TMetric can boast of integration with marketing giants like Trello, Asana, Semrush, Mailchimp, JIRA, Ahrefs, Google Docs, Hotsuite, and Hubspot.
The huge impact of remote work on the mental health of remote workers forced us to reposition priorities and make work-life balance the forefront in maintaining productivity. A big plus of applying this automatic time tracking system for agency is its capability to sustain productivity in remote work environments.
Also, you do not need hours to develop an absence management plan for your team. With the Time Off Module, scheduling is organically built in the absence tracker.
How It Optimizes Marketing Productivity: Time tracking can give marketing teams and managers the luxury to rely on segmented data for analyzing work processes and organizing them into a streamlined workflow. Besides, TMetric is a definite choice when you need help setting boundaries around tech usage.
Pricing: TMetric is free for a team of 5 members.
It does not need a crisis of a big magnitude to realize how important a project management toolkit is for achieving marketing goals in business. Indeed, in a highly competitive environment, failing a deadline can be enough to be labeled as an unreliable partner and risk other projects being jeopardized.
CRM software like ClickUp is the brains behind the success of marketing campaigns as it achieves two main goals of project management:
Helps build a routine that makes a 'unifying' impact on a team
Personalizes marketers' work experience.
It features assigning and customization for task assignments, filtering, sorting, calendar syncing, content testing, blog management, template-based checklists, etc.
How It Optimizes Marketing Productivity: ClickUp CRM software helps plant a growth mindset as the foundation of collaboration inside the marketing team.
Pricing: On a Free Plan, it offers 100Mb storage for an unlimited number of tasks and members.
How do you boost your digital marketing productivity? With tools that create a smoother workflow. Signature is one of them. The software introduces features that help marketing teams stay in the workflow by applying e-signing on a new level.
Upon uploading and signing, users can download the document or, on the premium plan, use the tool integration with Gmail and Outlook and email it directly.
How It Optimizes Marketing Productivity: It allows marketing teams to sign or request signing the documents hassle-free.
Pricing: It's free for unlimited documents of various formats.
The magnitude of pressure drives the solutions behind the need to meet deadlines and maintain a work-life balance. Reflect functionality allows for achieving these ambitious goals.
It includes syncing among all the devices, options for backlinking users' notes, web publishing, integration into the calendar, and offline access to notes.
How It Optimizes Marketing Productivity: This tool brings note-taking to a level of productivity booster. With Reflect, marketers can focus their minds on creative expression instead of storing information.
Pricing: The cost is $15 per month.
This is a digital asset management platform favored by marketing teams globally. Its solutions for content management include DAM Portal for navigating content categories and discovering ads, posts, case studies, and amendments in a second. It enables marketers to skip emailing, which means an increase in the effectiveness of communication.
To externalize content distribution, Bynder offers a wide range of integrations. Each digital asset is easy to access across any device.
How It Optimizes Marketing Productivity: It assists in streamlining marketing tasks and removes hurdles in creating a smooth marketing workflow.
Pricing: The cost is available upon contacting the vendor. Depending on the features and number of users, Bynder charges a different price.
Marketing Analytics Tools
One of the biggest issues in marketing relates to the failures at the stage of performance analysis. Evidently, the marketing campaign's performance can be optimized with data. To interpret the outputs, marketing teams can apply Similarweb.
It assists in forging solutions for higher lead engagement, boosting sales, improving rankings, and fraud detection. Business insights for better marketing performance are obtained by combining data from thousands of sources and producing the results on competitor analysis keyword research, and traffic dynamics.
How It Optimizes Marketing Productivity: The Similarweb Research Intelligence can assist you in understanding your top marketing tactics.
Pricing: The limited functionality of the service is free for one user.
Heap is an analytics software to introduce the synthesized data for a deeper dive into marketing performance, which helps create predictive business outcomes.
With the tool, one gets customized detailed analysis: it helps easily connect various types of information and group them accordingly.
Aside from standard analysis, it offers automated event tracking, a diverse collection of behavior data, and templates for segmenting customers and
monitoring the level of their engagement.
How It Optimizes Marketing Productivity: It delivers impactful data for a deep analysis of marketing metrics.
Pricing: It's free for one project for up to 10k sessions per month.
Mix Panel is an analytics platform that aggregates the targeted data and processes it into detailed reports. It offers a data dictionary and provides access to marketing campaign historical data.
It operates on an interactive dashboard for comprehensive event tracking, analysis of conversions and drop-of, and measuring engagement and retention. One of its recognizable features is the analysis of B2B account health in terms of audience reach.
How It Optimizes Marketing Productivity: It is a great solution for secure and efficient data management that accelerates marketing performance with its functional and integrating capabilities.
Pricing: It's free for 100,ooo tracked users per month.
It is an empowering tool for conducting a deep analysis of marketing performance that is a perfect fit for onsite, hybrid, and remote collaboration.
It ensures the accuracy of marketing data tracking with features like a full-scaled generation of the funnel, cohort, retention, and A/B testing reports. It provides email support for enhanced user experience and allows data segmentation in real time.
How It Optimizes Marketing Productivity: Its application guarantees to amplify lead generation and optimize work processes in marketing due to positioning a targeted audience in the center of analysis. which allows addressing issues of performance at every single stage of reaching and engaging a customer.
Pricing: KissMetric offers a diversified pricing model, which depends on the number of events you wish to track, and the features you want to use. The monthly fee of $299 includes service for analysis of up to 10,000 unique visitors and customer support.
This is an analytics tool that empowers marketers with advanced options for data visualization, which makes analysis more impactful and highly accurate.
It features a full spectrum of options for monitoring user behavior (including a check on specific visitor traffic ratings) that is being reported as journey maps and journey timelines.
Its system of alerts and notifications enables marketing managers to keep track of campaign progress and 'coil' optimization where it is necessary.
How It Optimizes Marketing Productivity: It assists marketing teams in making more informed and responsive business decisions based on in-depth data analysis.
Pricing: For the information on the service cost, users need to contact the provider directly.
It is a testing tool that ensures an increase in site conversions. Its powerful site visual editor allows running experiments to deliver the best marketing copy and create the best user experience for a site visitor.