15 Courses On Time Management Skills That Are Wow-Worthy
How to take your time management skills from good to super? Dive in the list of best time management courses (free and paid) that will guarantee to improve your relations with time instantly.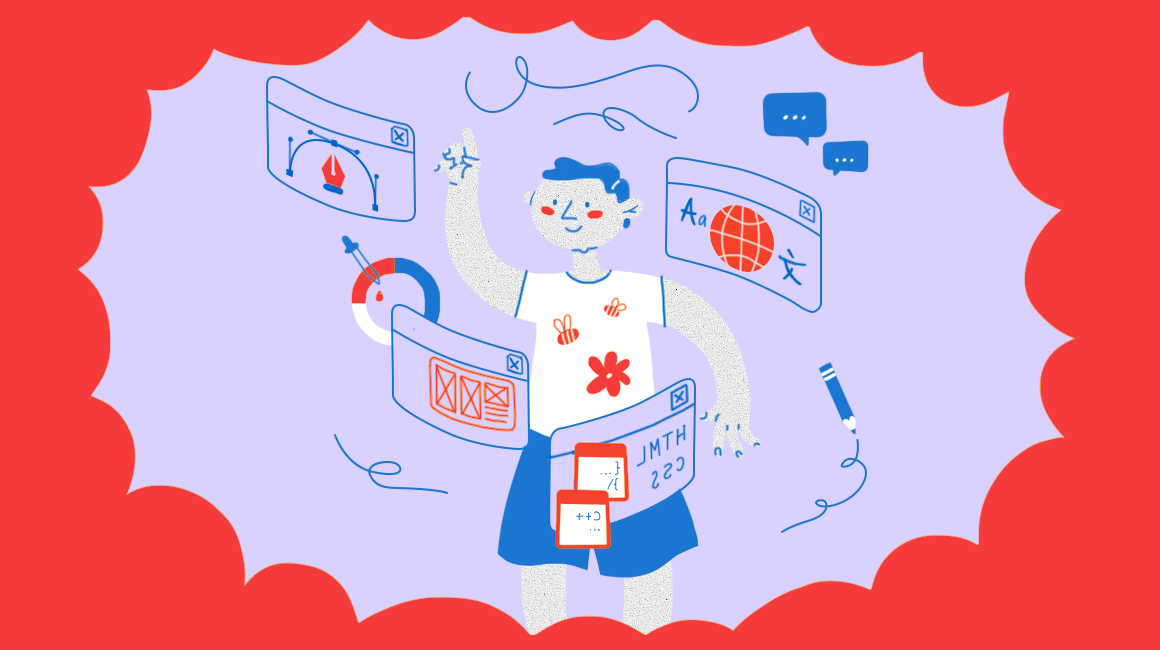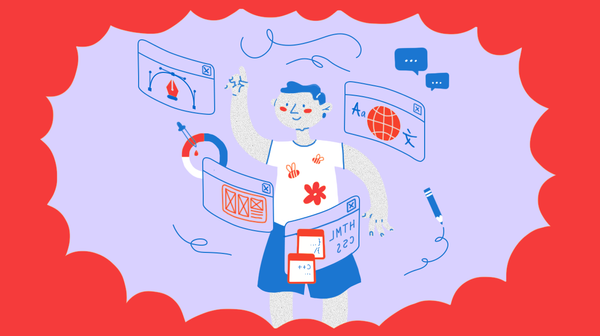 Companies that pay a considerable amount of attention to time management training of their workers include such industry leaders as SAS, Amazon, Ransdtad US, Marriott International Inc.
Corporate training with the focus on creating accountability by tracking work time and upgrading time management skills to a level of confident 'time master' greatly assists employees in achieving work-balance and an increase of personal productivity.
However, online courses, if hand-picked with consideration, can provide a similar learning experience. Below, there is a list of ultimate best time management training programs that guarantee to improve and perfect the following skills:
Setting priorities
Breaking down projects to tasks
Organizing communication effectively
Identifying what tasks you can delegate
Recognizing stress triggers
Preventing burnout
Building resilience
Utilizing digital tools for increased productivity.
It's time for time management connoisseurs to assemble.
The number of students enrolled in this course reaches 13500. The course is free but you will have to schedule your time to complete it in 4 weeks (well, you can consider it a good way to train your time management on the go). It requires 4 hours of weekly studies.
This course keeps you focused on key principles of project management that determine success in project completion on time and on budget. The syllabus is built around addressing the three biggest challenges to project managers:
meeting deadlines
budgeting
providing effective communication.
What's more: You can enjoy a self-paced study. Access to this course's tests and print/digital Certificate of Achievement is available on the upgraded plan for $59.
Among all kinds of time management courses and tutorials on the platform, the course on The Practices of High-Performing Employees is our favorite.
Dr. Clint Longenecker is one of the top America's educators advocating the idea of rapid performance improvement. While attending the course, you will learn how talent, motivation, and support intertwine within performance, and what ratio top performers demonstrate.
What's more: The resources are accessible on 1-month free trial, then students can explore over 16000 expert-led courses will be available for €24.78  per month with the premium options of getting personalized feedback, obtaining a certificate upon course completion, and further training with exercise files and quizzes.
Within the course that accumulated the audience of over 84000 students worldwide, learners can enjoy studying at their own pace and unlock two modules introduced in 12 topics requiring from 1.5 to 3 hours of learning. Upon enrolling, students striving for Personal Development (this is the tag identifying this course) are supplied with:
valuable insights on addressing procrastination
tips that help avoid useless work
strategies of planning effectively.
The course presents tons of useful practical tips that are explained in depth through questions and answers:
Did you know a particular stimulus can trigger a focused concentrated work state?
As a side note, it should be mentioned that even the dashboard of the platform keeping the information of study reminders, study hours, and courses in progress will assist you in mastering the art of self-organizing.
What's more: The course is available in 5 languages with several pricing options (if you are interested exclusively in learning, the content of this course is accessible for free). If you want to confirm the course completion, you can order either an attestation letter for €15 or a digital certificate for €12.
The author Lisa Congdon is best known for her artistry and hand lettering. She developed her own productivity system that will be of great interest to anyone who strives for feeling productive rather than busy and who knows that despite the myths, creatives are among the most well-organized professionals.  
With Lisa, you will know how to set unbroken workflows and build the most effective time management strategies to unleash your potential.
The program includes covering the topics of organizing workflow, managing ever-expanding to-do lists, working in time blocks and maintaining motivation throughout the most challenging projects.
What's more: To upgrade your design thinking skills, you can get access to resources on the platform for $13 per month.
If you haven't pumped up your time management muscle, now it's the time. With this course, you will know optimal ways of goal setting and solving problems related to time management. The course format leaves you no excuses for quitting: one lesson delivered via email daily, the duration of the course is 10 days, and to complete it, you will need not more than 5 minutes reading per day.
The lessons you need to learn are presented through inspiring stories of such paragons of productivity and success as Arianna Huffington, Warren Buffett, Oprah Winfrey, Marissa Mayer, Yusaku Maezawa, Angela Merkel, Elon Musk.
What's more: The course adds certifications. The author instructs on achieving the level of consistency, knowledge, and technical expertise that will drive you for results and bring you a new level of experience in collaborative relationships. Access to this course and over 250 others is available upon submitting for membership for $4 per month.  
In case you need to re-balance the scales on the go (that is often the case in a fast-paced agile project environment), you will be equipped with the right skills to do so. The concept of effective time and resource allocation refers to doing an assessment on an ongoing basis to avoid pitfalls and minimize the damage.
With John Johnson, the Strategic Program Manager at the University of Maryland, you will learn efficient use of Kanban boards, best time boxing activities, and iteration of the Pareto Principle for product backlog refinement.
What's more: Join 10548 listeners that already enrolled, and you will get access to verified learner experiences and bonus videos on key topics. The course includes 4 weekly modules, and it can be adjusted to a self-paced schedule. It is available for free with the option of adding a Verified Certificate for $199.
Mike Vardy is a writer, productivity strategist, and the founder of Productivityist. As the author of the course on Time Management, he thought it pointless to study a time-related cluster of issues and not productivity-related, since these aspects of time management and personal self-growth are interdependent.
I will provide you with a better understanding of how time plays a role in your productivity, and how you can really take advantage of every moment you have.
With diving deeper into this greatly introduced content, you will instantly see the purpose of the task you are to perform, and most time-effective ways of solving the problems.
What's more: Alongside plenty of other amazing training and educating programs, this course is available for free for individuals and teams that are signed up for Guides membership.
Nothing can win over the smart Excel template. Whether you are a digital native or early adopter, you will greatly benefit from completing this course in terms of improving your time management and saving efforts on a myriad of daily professional and personal tasks.
So if you want to remove time restrictions allocating time for tasks and feel more in control, then learning Excel with the experienced instructors Nicky Bull (Excel Consultant), A/Professor Yvonne Breyer  (Director, Learning & Teaching), Dr. Prashan S. M. Karunaratne (Lecturer on Teaching & Leadership) that are teaching the course can be the best answer.
What's more: Available for free. The course requires about 26 hours of study, taught in English with subtitles in Arabic, French, Portuguese (Brazilian), Vietnamese, Russian, English, Spanish, and Hungarian. It can be taken as a part of Specialization Course.
If you strive for a better understanding work life balance solutions and knowing more about the flexible working schedules, this is a great course for you. It will narrow down a vast amount of time management issues to specific questions provided with clear-cut answers.
At the stage of building basics, it looks like the best approach: as the saying goes, aim small, miss small. Know how to set your priorities using ABC model, see the main channels of your time utilization, and explore lots of other important topics.
What's more: The course can be downloaded for multiple devices or taken online. You get a free statement of participation on completion.
If you have a remote-friendly job, chances are working from home will be your permanent routine due to the benefits it opens in terms of maintaining work-life balance. To reap rewards though, it is advisable you reconsider the basics of traditional time management and find new ways of making time-related choices.
The decisions made now would spell the difference between a successful career and slip into burnout. This crush course will supply you with enough insights on the matter to boost your moving forward with more confidence. Dave Crenshaw is the top expert in leadership coaching who offers well-thought advice for working parents for balancing professional and personal responsibilities at best.
What's more: Taking the course will not be time-consuming. Upon completion and taking chapter quizzes, you will get a certificate. There is also an option for taking an exam and participating in activities of learning groups. It is available for free.
With the pandemic and high level of uncertainty, the impact of time management skills, which has always been key in building successful careers, is projected to become even bigger.
The course focuses on defining time management in regard to increasing personal productivity, principles of successful goal setting, building strategies for applying the Pareto Principle and tips on a digital detox for maintaining motivation.
What's more: The course is available for $22.99. The purchase covers 26 hours on-demand video, 2 articles, full lifetime access to resources and instant access via mobile devices and TV, and the Certificate of completion.
With offering multiple corporate training solutions worldwide, the platform provides informative and educating resources of high value that you can explore with certified trainers that will keep you deeply engaged in the training process. The outcome will bring you more confidence, less pressure, and more productivity.
Eliminate time wasters, and establish healthy, long-term, productive habits that help you make the most of your time every day.
What's more: It is not a pre-recorded program but a live online course. The nearest date to register is October 2020.  The duration is four 3-hour sessions held once a week for four consecutive weeks. The course is delivered in English.
With applying to this course built around sophisticated simulators representing real situations, you will unlock a unique system allowing you to develop your own personal productivity model.
The course is designed for those who want to beat procrastination, enhance performance and train soft skills. The system is based on gamification techniques embodying storytelling, badges and levels to generate 'engagement'.
Transform your employees into knowledge mobilizers.
What's more: A no-nonsense approach to time management training with a heavy focus on planning, prioritizing, and achieving goals through video games can be tried upon requesting the free demo. Training programs are available in English, Spanish, French, and German.
What can be better than taking advice from the top authority on achieving peak performance? The method of effective planning is based upon the ability to achieve a golden ratio of utilizing your psychological and practical skills. The Time of Your Life 10-Day Audio Coaching System by Tony Robbins offers lectures, manuals, sample forms and summary cards for bringing positive transformation changes to individuals' routines.
Using the scientifically-proven Rapid Planning Method (RPM), you will learn the strategies Tony uses to manage dozens of businesses.
What's more: This is one of the most innovative systems in coaching for time and life management credited by top performers in sports, business, and entertainment industries. You can purchase the resources of the System for $249 either in digital or physical format.
The membership on the platform allows the audience to get access to materials related to time management scenario training, prioritization and goal-setting as well as addressing the issues of procrastination and identifying 'time bandits' that can disrupt your routine and decrease productivity.
What's more: For a deeper understanding of various time management systems and mastering techniques of high performers, there are interviews with such time management experts as Dave Crenshaw (on multistasking), Andy Core (on motivation boosters), Peter Bregman (on ways of improving focus). One of the best time management solutions available for individuals and teams.    
To Conclude
One of the ways employers can help their employees to maintain motivation and get engaged deeper is by providing training and development:
it equips workers with the proper skills
it makes them more confident and loyal
it increases the chances that they refer their workplace to their friends and promote their company among professional connections.
With the rich selection of online courses we listed above both employers and employees not only polish skills directly related to the art of time management but also gain competitive advantages when it comes to setting crystal-clear priorities as well as an increase of productivity and income, which makes a positive impact on life quality.