6 Effective Time Management Strategies for Busy Entrepreneurs
Time is money – an old adage never truer than to busy entrepreneurs. Try out these 6 ways to optimise your time to squeeze the most productivity from each day - keep yourself and your business growing and thriving!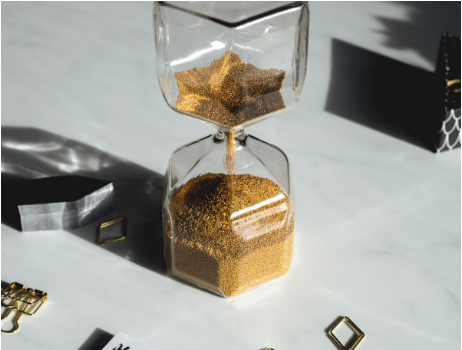 Time is money – an old adage never truer than to busy entrepreneurs. When you are your own boss, it isn't always easy to manage your time effectively.
Being solely responsible for every aspect of keeping your business running smoothly can be a daunting prospect.
Try out these 6 ways to optimise your time to squeeze the most productivity from each day - keep yourself and your business growing and thriving!
Start the Day Right
From Richard Branson to Michelle Obama, many of the world's most successful people cite waking up early as one of the keys to their success. Rising before dawn and allowing time for a nutritious breakfast and some exercise, meditation or quiet reflection means that by the time you start work you are already raring to go and can optimise your time, instead of spending half the morning slowly reviving over five cups of coffee.
Schedule and Prioritise
It goes without saying that an entrepreneur needs to effectively schedule necessary tasks and prioritise when they get done. Ploughing through a to-do list in chronological order is one way of doing things, but it might not be the most efficient use of your time.
Consider employing the Eisenhower Principle to schedule tasks according to their importance and urgency.
This system, devised by former US President Eisenhower to organise his workload, simply consists of a 2x2 matrix, with each field carrying a value of either Urgent / Not Urgent and Important / Not Important.
The premise is that the Urgent / Important tasks take the highest priority, with the other tasks being either scheduled, delegated or disregarded, so you know that you are spending your valuable time on what really matters.
Track Your Time
Keeping tabs on the time you spend on different tasks and projects has never been easier, with a host of great apps available for precisely that purpose. TMetric is a fully featured app that is free for personal use and small teams.
It includes productivity analysis, invoicing and budgeting features and it integrates seamlessly with task management software like Trello and Asana.
Delegate Wherever you Can
When you're an entrepreneur, the last thing you want to do is spend all of your time bogged down in repetitive tasks and bureaucracy. You want to spend as much time as possible growing your business.
You can easily save time and money by outsourcing routine admin tasks, such as tax payments, that are essential to your business. You don't need to employ full-time back-office staff when it is far simpler to hire a virtual assistant agency and other professionals who can work remotely as and when required, from anywhere in the world.
Automation for the People
It is a perennial truth that good business requires a human touch. For nuanced tasks like pitching, selling and networking, a computer could never replace a skilled businessperson. But for those tasks where a personal touch is not required, there is a whole world of innovative software available for automating, managing and analysing business processes. Judicious use of these applications can not only save you valuable time, but can also give you back valuable data in the process.

Eliminate Distractions
As an entrepreneur, your time has a premium. As the leader or owner of your business, you can expect demands on your time to come thick and fast. Setting clear boundaries with yourself and with others is key to maintain optimum performance with the time you have.
Consider setting time limits for routine tasks such as emails, so your day will not be monopolised by inconsequential distractions.
And remember: self-care is an essential part of taking care of your business. Include breaks in your schedule, on the boss's orders!
Harper is an avid reader and curious creative writer residing in Auckland, New Zealand. When not writing for NZ blogs or websites such as Harrows, she finds joy in browsing art galleries and crafting up delicious dinners inspired by her favourite cooking shows. You can find more of her published work on her personal blog, Harper Reid.