Nowadays, the opportunities for remote work are everywhere.
Over 25% of the American workforce is engaged in offsite jobs in a variety of industries. Moreover, the number of segments that offer remote work, either full or part-time, is steadily increasing.
If you feel that you can do without meeting your colleagues near the cooler, and if you are ready to say a firm NO to cubicle lifestyle, the following tips might come as handy.  
Track your time
Once you can afford to erase the border between your workplace and home, the first thing you need is... a time tracker.
Not to lose track of when your work finishes, and when your off time starts, you can install the time tracker as either your browser extension or as a mobile app. Opt for the basic model like TMetric that would not be bloated with functions you do not use. Just enough to make the accurate calculations and keep track of billable hours whether you work from home or any other place.
Manage your tasks
Remote work means that you will have to take decisions autonomously so it would be advisable to break your big project into steps. The best tech solution at this stage is a task manager, which would let you share both the description and the status of your work with the customer or other members of the remote team.
Wrike task manager is a certain recommendation because it offers a host of features and provides brilliant customer service making remote collaboration smooth and hassle-free.
Observe your regular sleeping hours
Do not overindulge in late hours thinking that with a flexible schedule you can ignore the regime. Observing regular sleeping hours will do you tons of good. Scientists proved that people who cut on their night sleep are prone to overeating and, naturally, feeling much less energetic.
Besides making a negative impact on physical well-being, lack of sleep decreases your concentration and can result in low productivity.
You can track your sleep with special sleep trackers that collect data while you sleep and inform you of ways you can 'make the best' of your sleep.
Identify the hours of your peak performance
A renowned researcher of people's behavior Dan Ariely stated that all of us have the so-called 'holly hours'( they are usually the first hours after waking up) when we demonstrate the peak performance. We can manage the most complicated tasks and improve the quality of our work multifold times in case we focus on projects at hand at these miraculous hours. If you identify these hours you can fix your schedule in such a way that soon you will get the reputation of productivity ninja.
Invest in equipment
To facilitate your work, you need to invest in equipment every digital nomad needs: a laptop, noise-canceling earphones, a wireless mouse, a tripod for a camera, etc.  It will help you 'outline' and create the workspace: nothing boosts the productivity better than combining the basic features of the office with the comfort of home.
Choose the workspace location wisely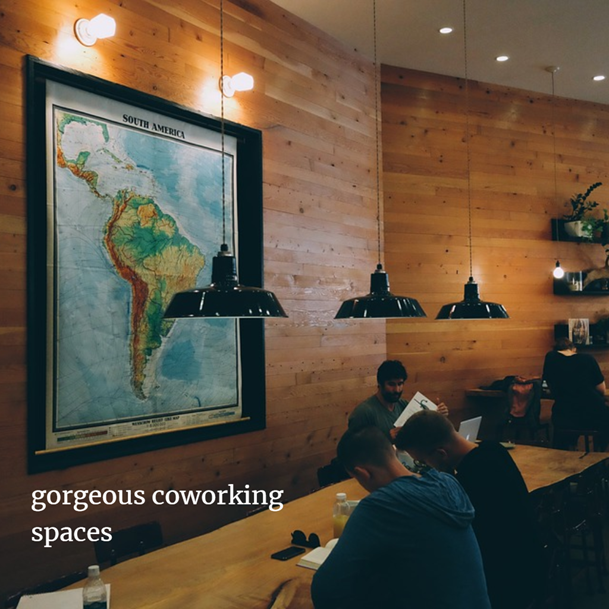 Coworking now takes up 27million square feet of office space across the US. Now when you can set your own office hours, you can choose the workspace location as well. So, in case you feel a bit stuck at home and need to 'unblock' yourself and submerge into the socially bustling atmosphere you should find the suitable co-working cafe and head to it.
It will immediately switch you to the 'office-like' mode and unplug your creativity. They promise that the number of coworking members will rise to 3.8 million by 2020. Undoubtedly, it is a great time to join this expanding community.
Reward yourself for the good results
Recognition and rewards are the most important elements in the science of motivation. When you work at the office, you are part of an ongoing process within various employee-recognition programs.
When you work remotely you have to train the skills of self-evaluation. Once you completed the task or the project do not forget to reward yourself. Rewarding will be a kind of positive feedback on the results you achieved. It will keep you both motivated and productive. Giving yourself credit for work, which you feel proud of, doesn't have to cost the earth. There are simple ways to reward yourself like activities you truly enjoy, or a treat at your fav restaurant. And of course, you should remind yourself that your efforts will get a cash reward.
In conclusion
The good news is that working remotely automatically means that you have a better opportunity for balancing your work and your personal life. The other good news is that you do not need any 'built-in settings'  to be in the rising army of digital nomads.
Remember that managing your work time, following work ethic, being coachable and well-organized are not talents but skills, and with the right toolkit, you can turn yourself into a successful remote worker in a click.