8 Survival Tips for Small Businesses
When you start up a new business, you need to know what to expect and how to handle issues ahead of time, which will increase your chance to become a stunning success.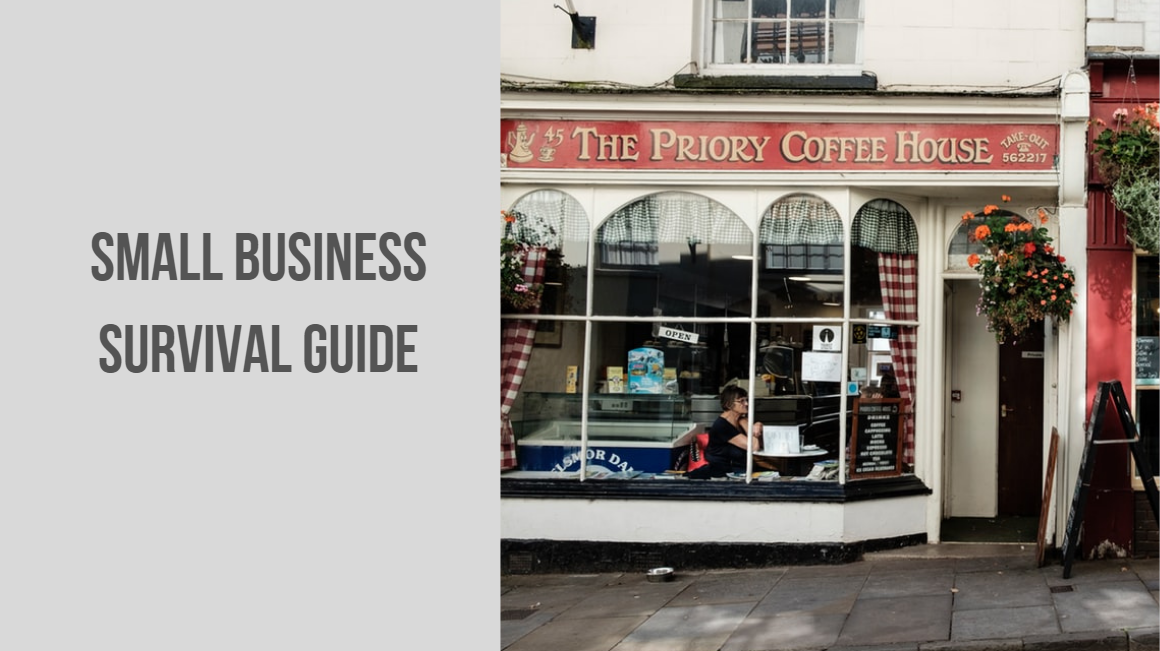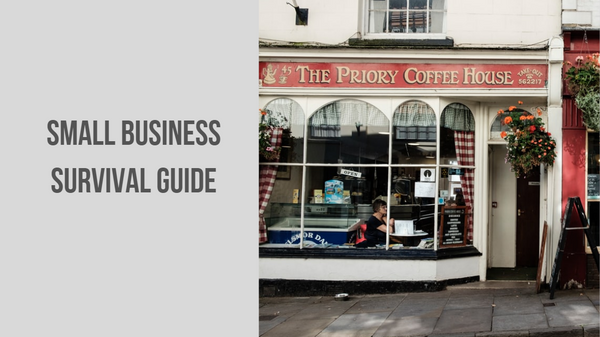 You're a lone wolf, a brave solopreneur with vision and goals. You struck out on your own in order to achieve those goals. Not many people can do what you've done, and you can be proud of the fruits of your labors.
While working alone certainly has its perks, like staying in your PJs until noon, there are also some pretty tough challenges associated with living the solopreneur life. Loneliness, costly overhead expenses, and a potential lack of motivation can be difficult to overcome. Knowing what to expect and how to handle these problems ahead of time can make you and your business all the more successful.
Initial Startup Costs
Starting a business is expensive, especially when you're starting it by yourself. But it requires more than just the upfront, initial investment; there are several hidden costs that you can incur during the initial months of running your business.
You need office supplies? That'll cost you. You need help to repair a broken computer? That's an expense. How about your benefits, like health care and retirement funds? That's something you now have to pay on your own, as well. Before jumping into a new business, do your research on potential costs and hidden expenses — and make sure you start with a hefty savings account that can withstand the occasional blow.
New City, New Connections
Sometimes when you're starting a new company, it becomes necessary to move to a new city. New digs can mean new beginnings and new connections. You may be able to find new customers, business partners, colleagues, and friends by relocating, not to mention a potential break in costs of living.

It's important to choose a city with desirable attributes, such as business connections and a low cost of living. Some smaller cities, like Charlotte, North Carolina, for example, are incredibly inexpensive to live in — and can offer short commute times, friendly market opportunities, and other local perks. And at the bottom line: Saving money on rent means you can dedicate more money to the things you love, like running a successful business.
Sore Shoulders
Working alone is great because you get to reap the entire benefits of your success. Unfortunately, working alone also means the weight of responsibility rests solely on your shoulders. It can be difficult to work day in and day out under that kind of pressure. Finding help, advice, and commiseration outside your office walls is imperative.

One concern for solitary entrepreneurs is managing time effectively. With all the demands you need to meet every day as a business owner, it can be difficult to find enough time for everything. Taking advantage of a time-tracking tool can offer a great deal of help, letting you see how much time each task takes, then delegating accordingly.  

To find help with other issues, try networking with other solopreneurs to create open channels for conversation. You can discuss challenges, concerns, or tricky situations. Chances are, other solopreneurs have shared the same experiences and can lend the wisdom from valuable lessons they've learned.
Self-Employment Taxes
Do you want the good news or bad news first? The good news is that by owning your own company and working from home, you are entitled to some pretty significant tax deductions. Several purchases and paid services can be deducted from your year-end taxes because they contribute to the cost of doing business.

Now for the bad news: Self-employment tax laws can be incredibly complex to navigate. It can be a full-time job keeping track of business expenses and receipts, and deciding how they're to be deducted. Fortunately, there are online tools that can help you stay organized and calculate the amount you will owe, or get back, at the end of the year.
Lonely Days
Working alone gives you plenty of independence and freedom to make your own decisions about how your business should be run. This also means that you're working alone throughout the day, without much social interaction. Sometimes it's enough to make you stir-crazy, losing focus and productivity.

Loneliness can start to weigh on people, the longer they go without face-to-face contact. Make deliberate moves to avoid this isolation and foster some connections. Try moving your office to a local coffee shop or library for the day. Go out of your way to connect with friends and fellow solopreneurs who may be experiencing the same loneliness.
Customer Security & Service
Running any type of business will involve customers and their valuable information. Being able to protect your customers' identities, financial information, and general security is key to gaining a solid reputation in any industry.
Utilizing cloud storage to help organize and protect customer information is an efficient and practical solution. Cloud storage is quite secure, allowing only authorized users to access private documentation. Additionally, digital documents can be accessed, edited, and shared to and from anywhere in the world as long as you have an internet connection.
No matter how small or big your client database is, it is of utter importance to respond to each inquiry in time and provide the customers with high-quality and instant help. When working alone, the best solution would be to create a WhatsApp chatbot - it is free of charge and will help you keep the clients satisfied. You just configure the settings, add information, and let the chatbot take care of the rest.
No Help in Sight
You must be a self-starter and autonomous worker to even muster the desire to start your own company in the first place. Independence is one of your strengths! While you can certainly use this to your advantage, working alone also means that you don't have anyone to turn to when you need help.

Tricky scenarios, challenging situations, and confusing business requirements will pop up from time to time, and having another brain around to help you puzzle out the answers would be an invaluable resource. As a solopreneur, it's important to create a network of colleagues working in the same industry, or facing similar business challenges in others. Often, these have faced the same scenarios and can lend you helpful advice to steer through the challenge.
Dwindling Drive
Without enforced deadlines and a boss to please, staying motivated can be a challenge when you're working alone. It's easy to watch deadlines slip and timelines extend right before your eyes. Your business goals can become clouded, and suddenly, before you know it, your vision is gone.
Hiring a business coach is a great way to stay focused and energized. A coach can help keep your goals in sight and suggest ways to help you reach those goals faster (or smarter). Meeting with a business coach periodically can help you re-instill accountability into your plan and restore your motivation for executing it.
When it's all on you, the weight of solopreneurship can feel heavy. But rest assured, you've got the resources at hand to make connections, stay motivated, get help when and where you need it, and achieve all the goals you set out to conquer!