Announcing Time Off Feature Preview in TMetric
In this TMetric update, we've added a quite useful feature - the Time Off module, currently in Beta. Now TMetric makes it possible to flexibly manage employee time off and vacation. Try it out and share your experience with us!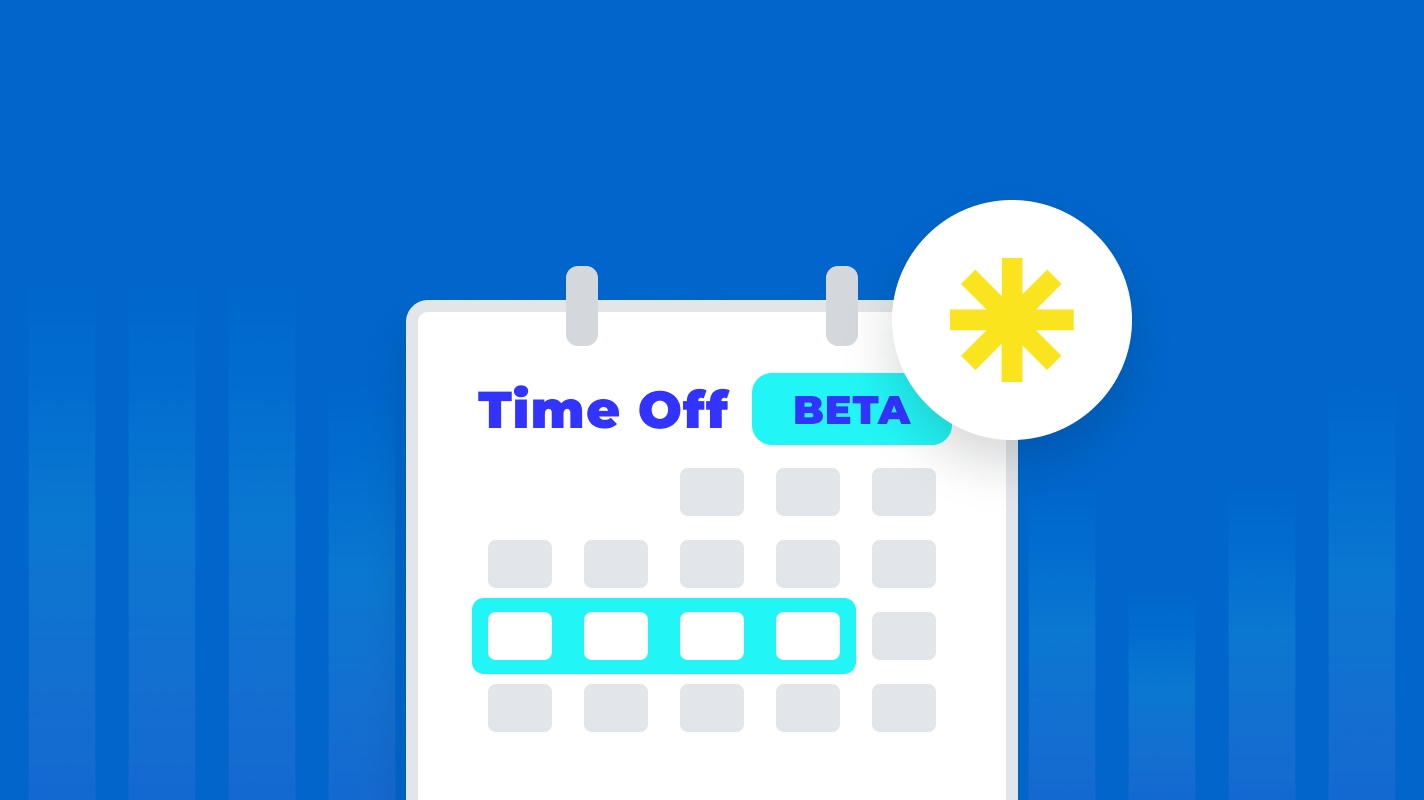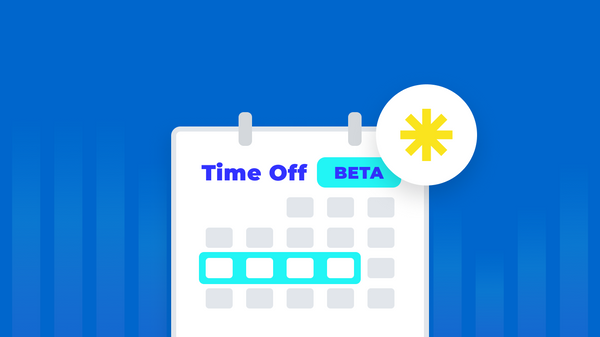 In the updated TMetric, we want to present our users with a very convenient feature - the Time Off module, currently available in beta. This functionality can drastically simplify employee paid time off and vacation tracking, thus saving time for more important things at work. We've gone through internal testing and now we'd like you to try it out and provide us with your valuable feedback.
Now TMetric allows you to easily submit a time off request, quickly approve or deny it, and monitor who is off sick or out on vacation. No more emails or paperwork.
How Time Off Works
The Time Off module includes the following options: Policies, Requests and Balances. Let's have a closer look at each of them.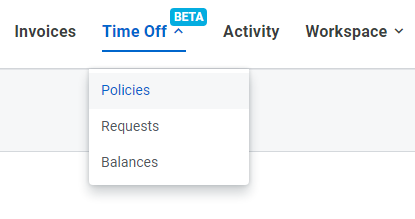 Adding a time off policy
First of all, you should create a new time off policy for your employees:
Click Time Off on the main menu.
Select Policies in the drop-down list.
Click the New Policy button and configure the settings to your needs.
Click Save.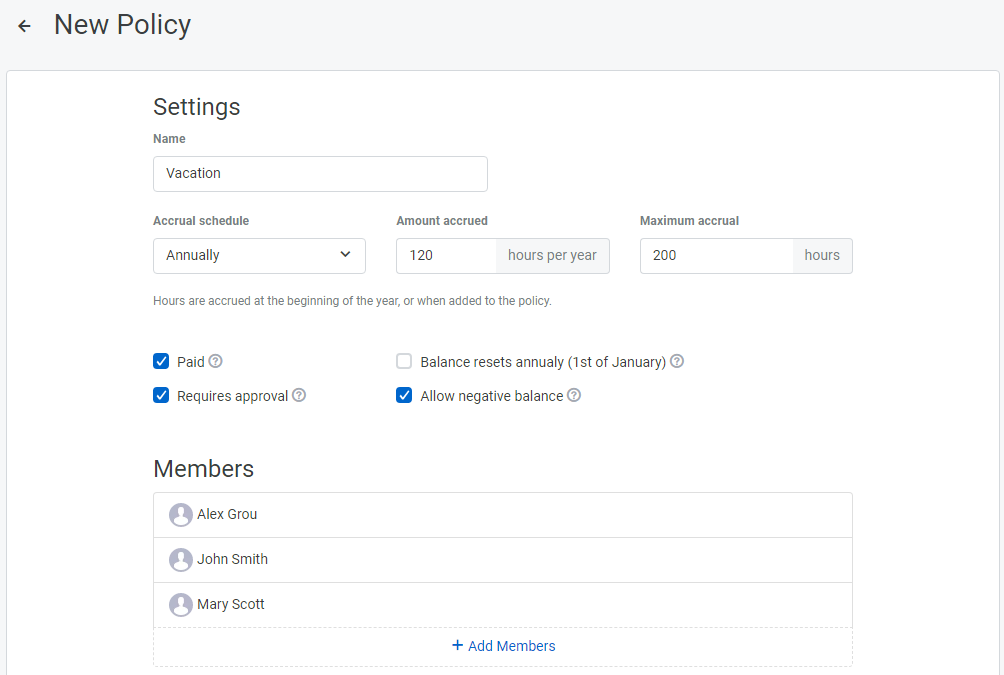 You can view, edit or delete a time off policy on the Policies page.
Asking for time off from work
No matter what reason for time off you have (vacation, sick leave, family problems), TMetric allows team members to create time off requests with a few simple steps:
Click Time Off on the main menu.
Select Requests in the drop-down list.
Click the Request Time Off button and specify the data you want.
Click Save.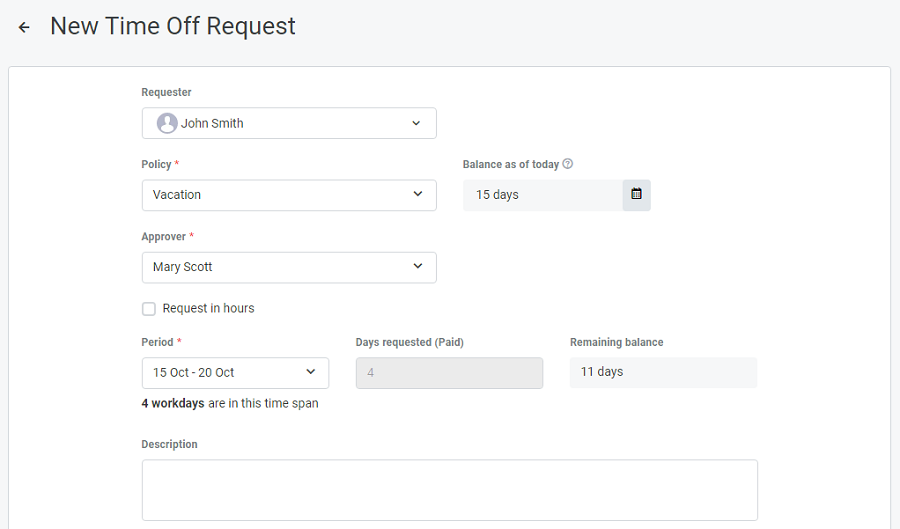 Once a time off request is submitted, an email notification is sent to an approver either to approve or deny it. The list of all time off requests is available on the Requests page where you can manage them if necessary.
Viewing available time off
The Balances page displays the detailed information about time off balance of each team member. If you are an Admin or Owner, you can see and adjust all users' balances within the existing policies. A Team Lead has permission to view his own balance and balances of his employees. A regular member has access to his balances within the policies he is assigned to.

Introducing a flexible time off policy can be quite beneficial for any organization. So, explore a simple way of managing staff time off and absences with TMetric and share your thoughts with us!  
About TMetric
TMetric is a time tracking web app for both freelancers and big companies. Great control over time intervals and project budgets, flexible billable rates, crystal clear reporting, transparent team monitoring and lots of integrations, all wrapped up into a light interface. Calculation on how much time is spent on certain projects, clients and tasks in an instant.