Best Practices For Training Remote Employees
Employee training is crucial when it comes to remote work. Remote training brings employees multiple benefits including a mechanism of coping with new work standards. Read on best practices that help face remote employee training challenges.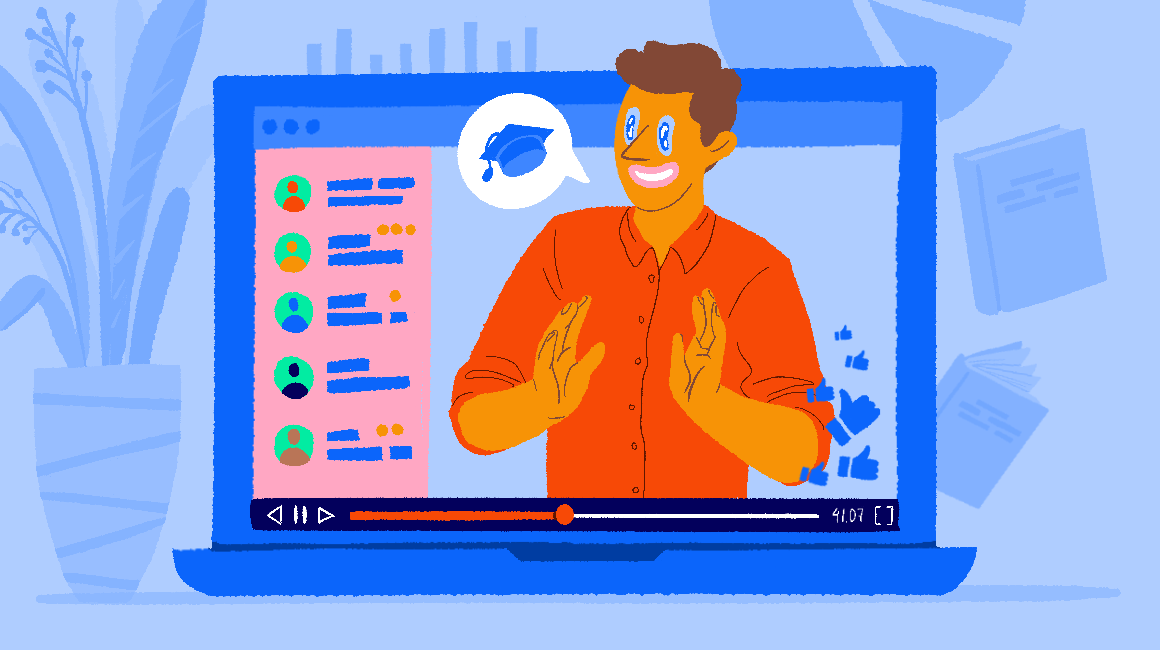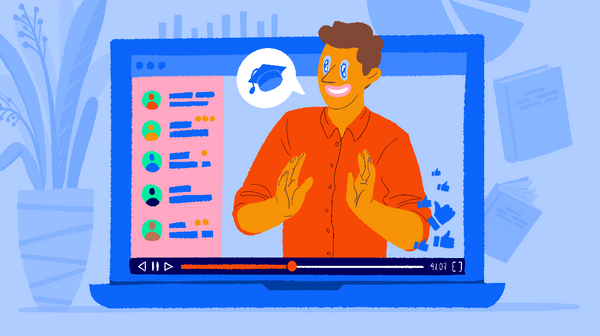 In today's world, work environments are constantly changing. Gone are the days when a job required you to work in person at a desk set up in the office. According to a survey by Global Workplace Analytics, 80% of employees would like to work from home at some point in their career.
The consulting giant also estimates that by the end of 2021, up to 30% of the global workforce will work from home multiple days a week. So remote working isn't just a trend, it's here to stay for a long time to come. 'Remote everything' was included into the 2021 list of technological trends by MIT.
Remote work has been proven to help increase employee engagement and productivity. While it brings more happiness to employees, it presents challenges to employers. One of those obstacles is employee training.
Employee training is crucial when it comes to remote work. Whether they are experienced professionals or newbies, remote training helps them cope with the new work standards. LinkedIn reports that 94% of employees want to stay with a company longer when they invest in their training.
But remote training can prove to be a daunting task for many managers due to the lack of face-to-face interactions. Therefore, promoting effective strategies to train your remote employees will increase employee productivity and company profits.
Here are some best practices for organizations to leverage while conducting training for remote employees.
Schedule Training Sessions
A survey by Indeed says 75% of employees cite work-life balance as one of the top benefits of remote work. It's important to keep this in mind when planning your training.
Forcing a strict training schedule on your employees will lead to a dip in their productivity and disengagement in the training process. A well-thought out plan will allow them to access learning at a convenient time and date.
Before moving directly to online webinars, presentations or lectures, you need to understand your audience and create tailored training materials for maximum engagement.
Your training programs should also track time and respect employee time to avoid mental fatigue. Give your employees the flexibility to access training content and the opportunity to complete it at their own pace.
Design Stunning Presentations
Presentations offer the best medium to complement your training sessions due to their visual appeal. Craft engaging slide decks by using professionally-tailored presentation templates. A pro tip here is to perk up your virtual presentation with bite-sized content instead of making it text-heavy.
It is twice as difficult to retain the attention of your remote employees than in-person presentations. We suggest a few things you could incorporate in your slides to make them fun and informative:
Theme-Specific templates
Infographics
Videos
GIFs
Data visuals like charts and tables
Selective animations
Eye-catching graphics like HD images
Choose The Delivery Model
Online meetings are the first thought that dawns on every employees' mind when we refer to 'remote training'. It is a popular model but not your only choice. You can choose a training method that suits you and your employees among three types of training delivery models:
Synchronous Learning
It brings all the participants of the training activity together simultaneously. It can happen online or offline. It is time-bound and occurs at a specific time. This training is also called instructor-led training.
Asynchronous Learning
In this model, the learners access learning content, participate in activities, and communicate in their own time or self-paced. They do not need to be in the same learning space at the same time.
Blended Learning
Blended learning takes elements from both the asynchronous and synchronous models. It is a complex model that incorporates various components (for instance, time tracking) and mixes them to create custom solutions. Blended solutions become the best way to foster effective remote training owing to its flexibility.
Invest in the Right Technology
A broad aspect of carrying out remote training programs is investing in lucrative remote work platforms and tools. For managers, there is a great choice of Learning Management Software (LMS) that perform multiple functions like:
streamlining documentation
facilitating administration
organizing learning resources
tracking material
automation of mundane managerial tasks.
It helps you to build courses for your remote employees according to their training needs. Additionally, it would be best if you considered consider utilizing other tools to enhance the training process. They include:
Communication tools
File Sharing tools
Presentation Tools
Top Communication Tools  
🔊 Google Meet, Microsoft Teams, Zoom
Top Project Management Tools
🌟 Asana, Trello, Monday
Top File-Sharing Tools
📂 DropBox, Slack. Google Drive
Top Presentation Tools
📈 SlideModel, Crello, Visme
Top Time Tracking Tools
🕑 TMetric, Toggl, actiTime
Encourage Interaction and Participation
Successful remote training programs always focus on two-way communication rather than one-way process. Including interactive elements encourage your employees to interact and stay engaged.  This way, the priority shifts to engagement through team-level and personalized interactions.
Here are some techniques to use for boosting participation:
Conduct polls, quizzes, and surveys
Organize group activities that center around team collaboration
Give out certificates and rewards for achievements
Host live Q&A sessions
Practice gamification techniques like setting points, scores, and leaderboards.
Track Training Results
Tracking results form the core of a successful remote training program. Your employees must show their acquired valuable knowledge upon investing their time in learning. Keeping track of your employees' progress helps managers understand their response to various training programs.
Overall, training tools assist employees in keeping track of their training journey through analytical tools and real-time assessment. In particular, LMS offers a plethora of assessment tools and quizzes for employees to test their knowledge and get instant feedback about their training progress.
Post-Training
Where pre-training sets appropriate expectations, post-training offers remote employees the right tools to expand their training. Training remote employees should not come to an end with finishing off one training program.
Encouraging employees to get educated enhance their skills post their training. Inform them about new resources to help them in learning on their own.
For any organization to thrive, feedback plays a critical ingredient in the process, and employee training is no exception. Acquiring feedback about the training program will guide you in terms of improvement training remote employees and enhancement of learning experience in the future.
Devise Training Programs That Resonates with Employees
Your training is as effective as its application through real-world experience. Encourage your employees to apply their acquired knowledge by:
scenario-based learning
online training simulations
role playing
case studies.
It not only builds practical skills but also accelerates remote employee enthusiasm and satisfaction. Aside from practices listed above, customization is also important as it drives engagement under the conditions of remote interactions.
Takeaways
Harnessing the best practices for efficiency of training employees is critical for remote work environment.  
It delivers a long-term learning experience in the shifting modern workplace.
It proves to boost employee productivity in multiple ways.
By offering informative content through training modules, you enable remote employees to feel professionally and mentally empowered.
Picking a reliable platform is as important as its content.
Aside from these general points, training your remote employees involves an active adaptation to technology to fit their unique preferences and strengths. It means you need to invest in software that fosters chat capabilities, whiteboards, polls, breakout rooms and time tracking tools for added engagement.
About the Author
Germán Viera is an engineer transformed into an entrepreneur. Currently focusing on business growth, product improvements, design, marketing and of course support of our valued customers for SlideModel.